After Protests, Bathroom, Religious Freedom Bills Struggle Elsewhere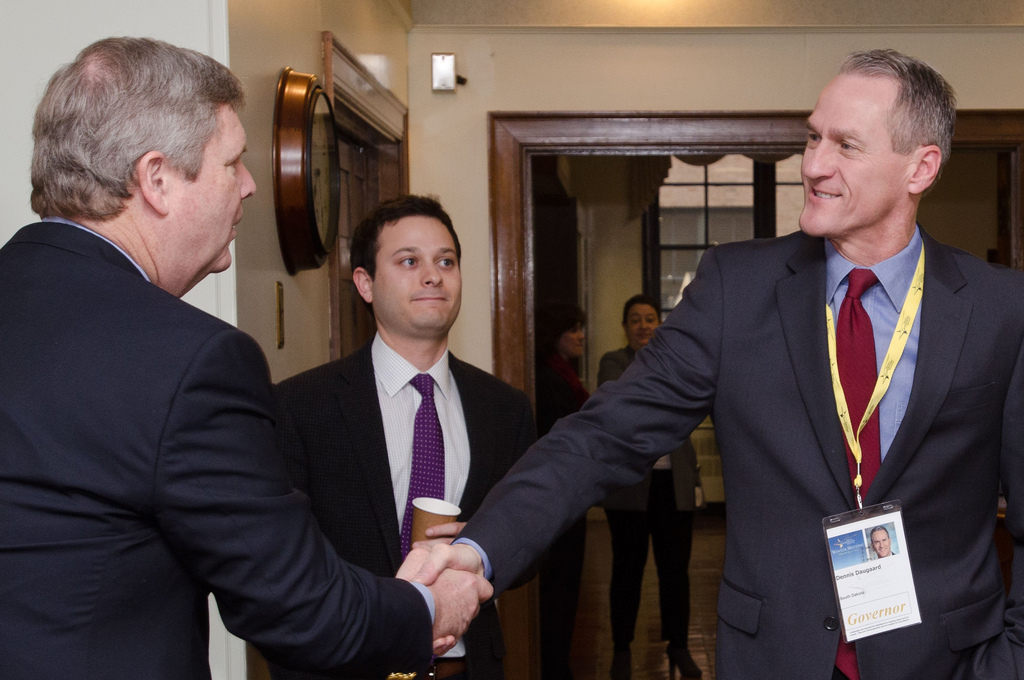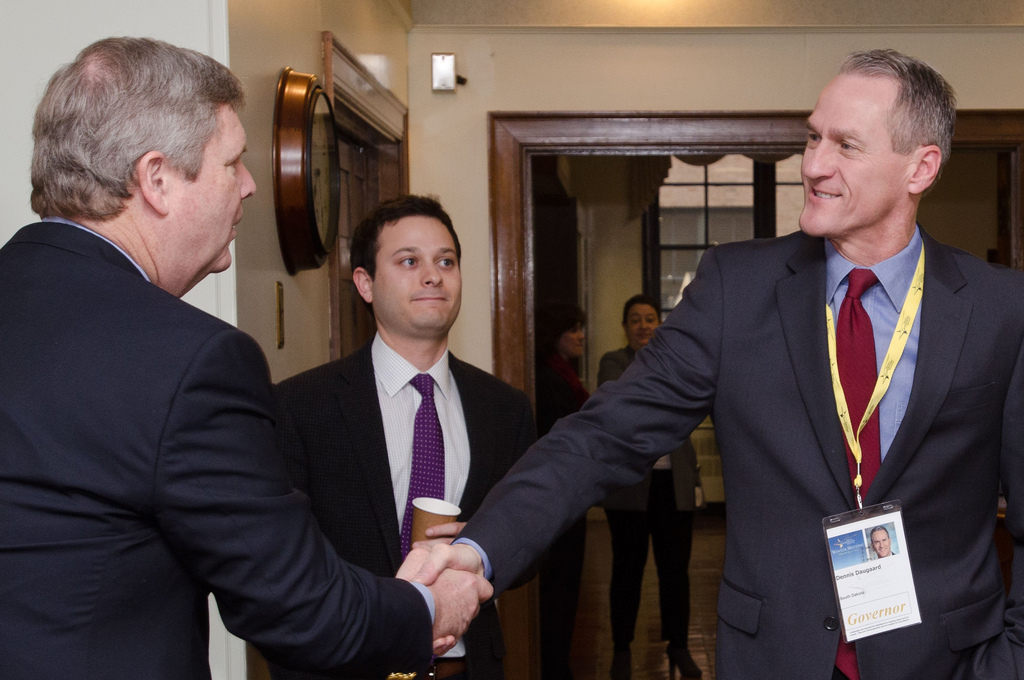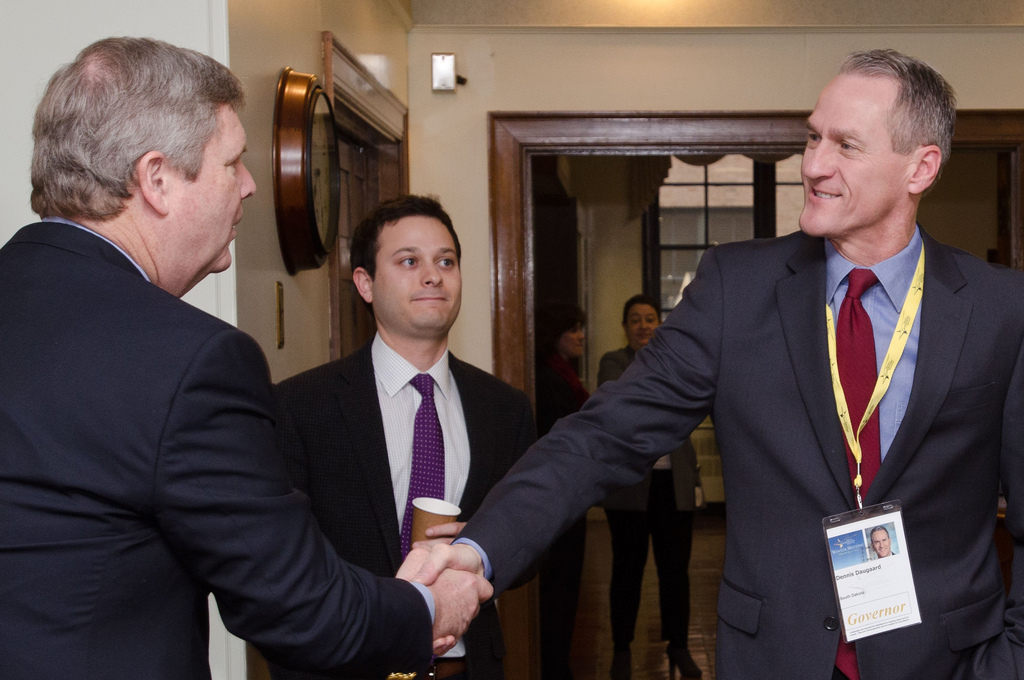 Legislators in several states are slowing down their work on measures to ban transgendered people from using certain bathroom facilities and so-called "religious freedom" bills after the public outcry over versions passed in North Carolina and Georgia sparked protests and political pressure.
In Tennessee, the sponsor of a transgender bathroom measure withdrew her legislation in order to make changes, and to wait for inevitable legal challenges moving forward in other states. State Rep. Susan Lynn (R) said she wanted to watch how lawsuits against other states' versions play out.
South Carolina state Sen. Lee Bright (R), the lead sponsor of a bathroom bill in his state, did not seek to advance the measure during a Senate General Committee meeting on Wednesday. The bill has to pass the Senate by May 1 to stay alive this year.
In Missouri, the state House delayed a vote on a controversial religious freedom measure that would give state residents the chance to enshrine those protections in the state constitution. Democrats who oppose the bill say the delay is likely a sign that majority Republicans are having trouble corralling the necessary support.
And South Dakota Gov. Dennis Daugaard (R) vetoed a transgender bathroom bill earlier this year, saying local school districts should be able to make their own accommodations for transgender students. State Rep. Fred Deutsch (R) said he will bring up the bill once again next year.
The delays follow loud protests from business groups in North Carolina and Georgia, where bills opposed by gay rights groups passed earlier this year.
North Carolina Gov. Pat McCrory (R) issued an executive order aimed at rolling back some of the provisions to his state's version of a bathroom bill, which also prevented cities from passing anti-discrimination ordinances, after several businesses, including PayPal and Deutsche Bank, cancelled plans for new facilities in Charlotte.
Artists such as Bruce Springsteen and Ringo Starr cancelled concerts in North Carolina, and on Thursday, NBA Commissioner Adam Silver warned the league might have to move its 2017 All Star Game, slated for Charlotte, if further changes to the bill aren't made.
Georgia Gov. Nathan Deal (R) vetoed a religious freedom bill after weeks of extreme pressure from major economic engines such as the Walt Disney Company and the NFL.
Already, business groups have mobilized against similar measures in other states. Tennessee Gov. Bill Haslam (R) said he heard from business groups who didn't want the measure passed. MasterCard and Monsanto have protested the Missouri religious freedom measure. South Carolina Gov. Nikki Haley (R) said her state didn't need a bathroom bill.
"While other states are having this battle, this is not a battle that we have seen is needed in South Carolina," Haley said earlier this month.
There is some evidence that the bills could exact a political toll, as well. A new Elon University survey released this week finds McCrory trailing North Carolina Attorney General Roy Cooper (D) by a six-point margin; McCrory's approval ratings stand at a dismal 37 percent in the survey taken after about four weeks of tremendous pressure surrounding House Bill 2.
And the top Republican tasked with helping McCrory get re-elected, New Mexico Gov. Susana Martinez (R), is feeling the heat too. Martinez, who chairs the Republican Governors Association, cancelled a planned speech to the North Carolina Republican Party's annual convention; Martinez cited a scheduling conflict, though she was being pressured back home to avoid the vortex of controversy.