Cruz-Kasich Alliance Bemuses Senate GOP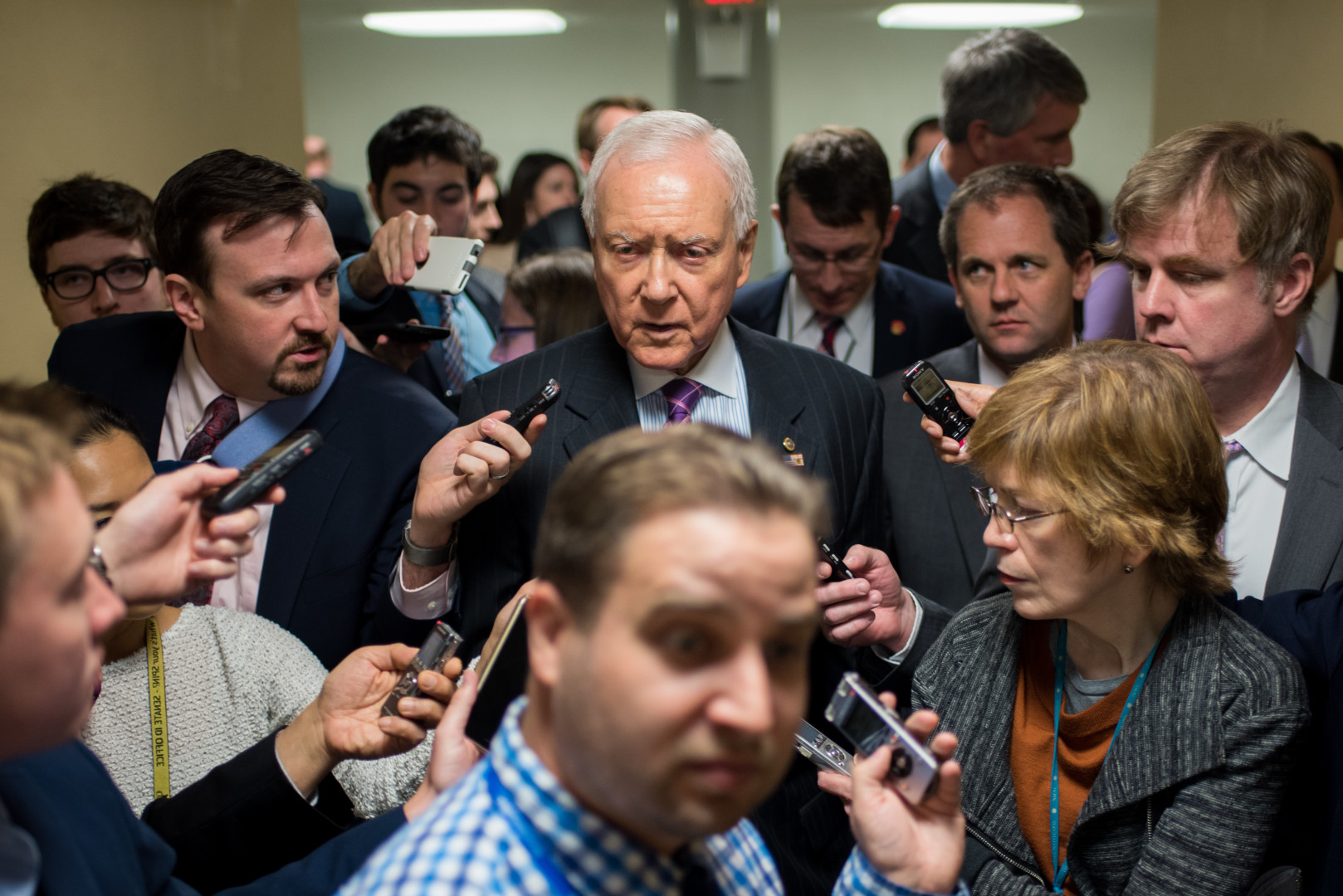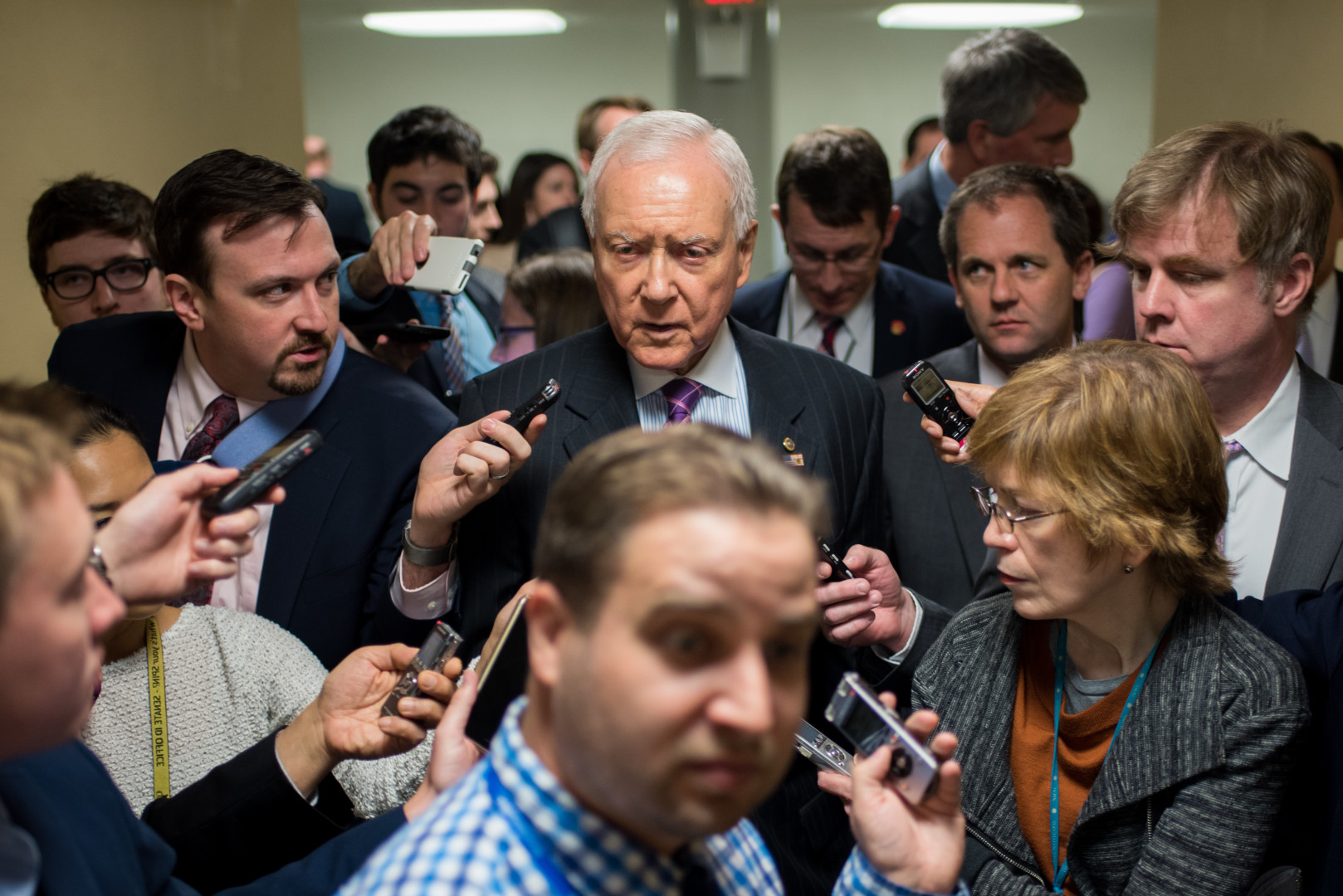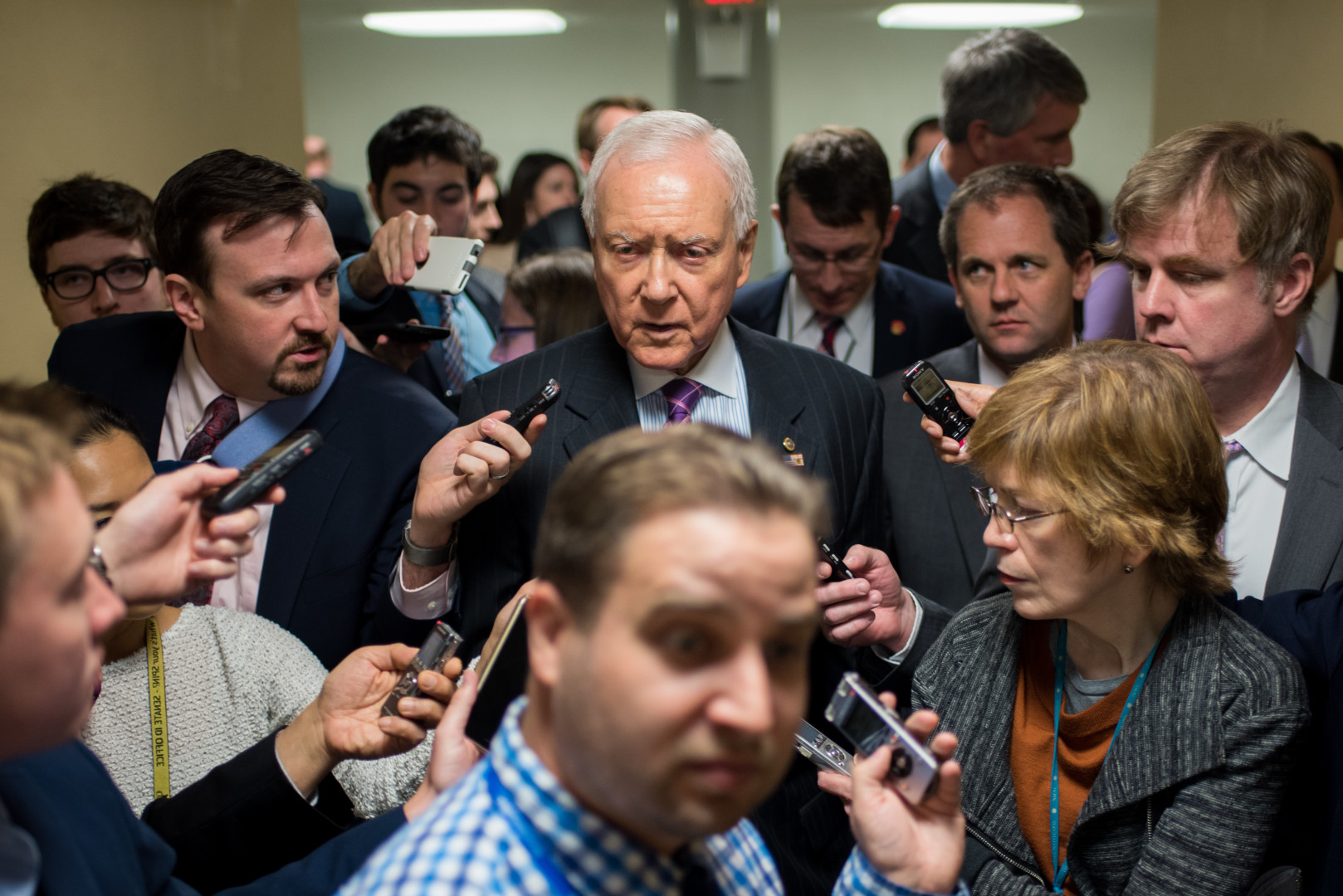 More than anything, Senate Republicans are bemused by the uneasy alliance Ohio Gov. John Kasich and Texas Sen. Ted Cruz have formed in order to force GOP front-runner Donald Trump into a contested convention.
"It seems a little strange to me," Sen. Orrin Hatch (R-Utah) said Monday evening. "Normally you run your own campaign."
"They both want to win," Hatch – who noted he's remained "totally neutral" in the presidential contest – continued, "so I can't blame them for doing whatever they think will work."
Over the weekend, top strategists for Cruz and Kasich agreed to stay out of each other's way in three upcoming contests, a coordinated prevent defense intended to deny Trump as many delegates as possible in the upcoming contests. The deal: Kasich will focus his efforts in Oregon and New Mexico. Meanwhile Cruz will direct his attention to stopping Trump from snagging Indiana, which has taken on increased importance since a dominant Trump victory in New York last week. The Hoosier State allots its delegates on a winner-take-all basis at the congressional district and statewide level.
Sen. Richard Shelby (R-Ala.) said Monday he understood why both Kasich and Cruz saw "mutual benefit" in the arrangement, but questioned whether either candidate's supporters would be interested in playing along.
"I don't believe voters like people telling how they vote, or suggesting how they vote," he said.
Noted anti-Trump advocate Sen. Jeff Flake (R-Ariz.) disagreed. He said he thought especially in this election there are some voters who would see the wisdom in following Cruz and Kasich's lead. Nonetheless, he admitted it was an odd development.
"This is still unusual, but not unprecedented," he said. "I'm glad they did it. Whatever it takes."
Sen. Jeff Sessions (R-Ala.), who remains the only sitting senator to publicly endorse the New York billionaire, said the move was a clear sign of desperation.
"It certainly indicates that they believe Trump is ahead and desperate measures are needed to stop him," he told reporters. "That is a very, very unorthodox action: to work with someone who is apparently your opponent."
The real estate tycoon is realistically the only candidate left in the race who could secure the 1,237 delegates necessary to win the GOP nomination outright. But Cruz and Kasich hope to deny Trump on the first ballot, triggering further rounds of voting where party activists could potentially hand the GOP crown to someone else.
Both campaigns issued statements Sunday night announcing their collaboration.
"To ensure that we nominate a Republican who can unify the Republican Party and win in November, our campaign will focus its time and resources in Indiana and in turn clear the path for Gov. Kasich to compete in Oregon and New Mexico," Cruz campaign manager Jeff Roe said.
Kasich chief strategist John Weaver issued a similar statement, but noted that the coordination so far would only apply to the Indiana, New Mexico and Oregon contests: "we expect to compete with both the Trump and Cruz campaigns in the remaining primary states."
Both aides urged the third-party groups supporting each candidate to abide by the agreement.
Trump blasted the news on Twitter Sunday evening: "Wow, just announced that Lyin' Ted and Kasich are going to collude in order to keep me from getting the Republican nomination. DESPERATION!"