Photo of the Day: Say 'Cheetah!'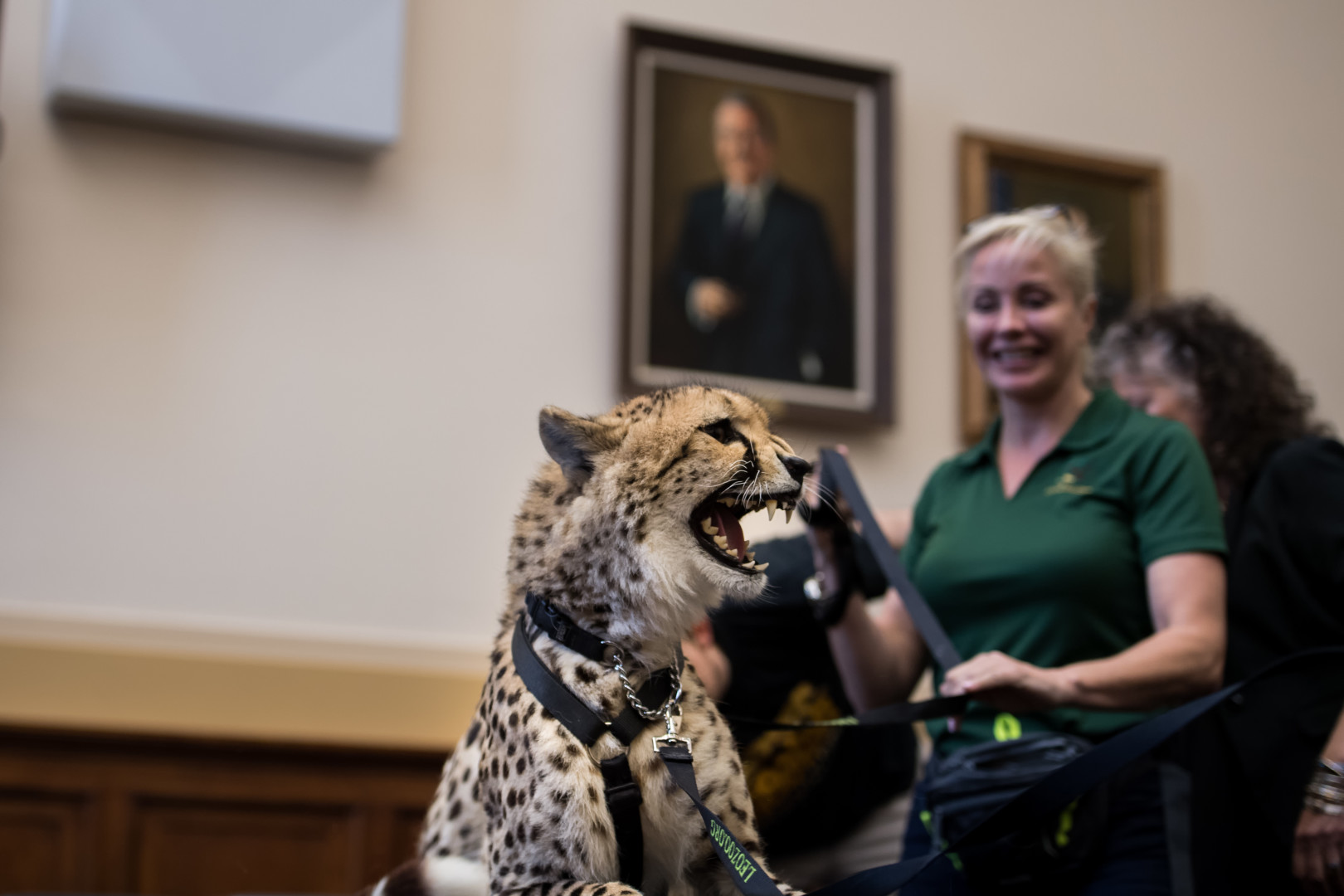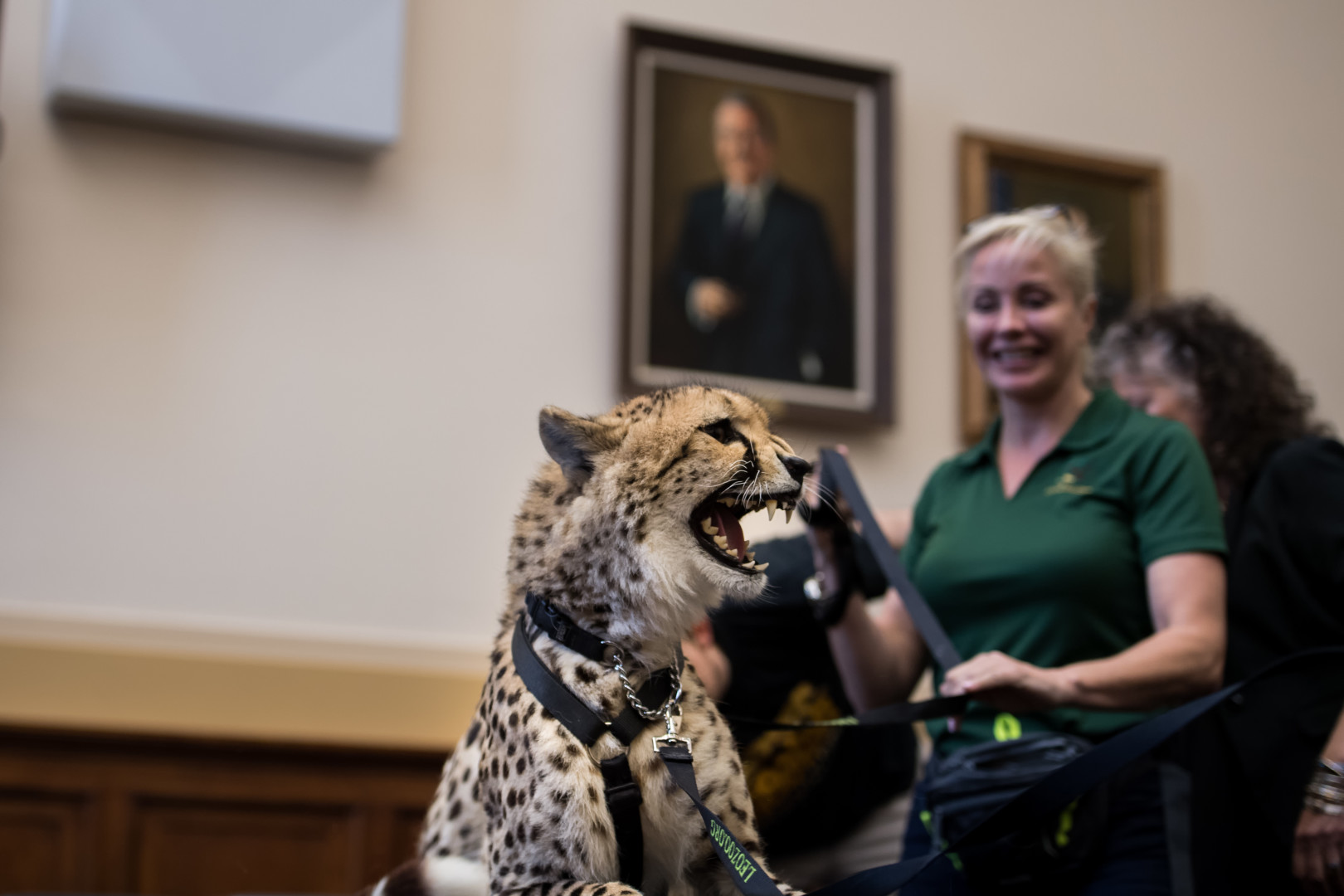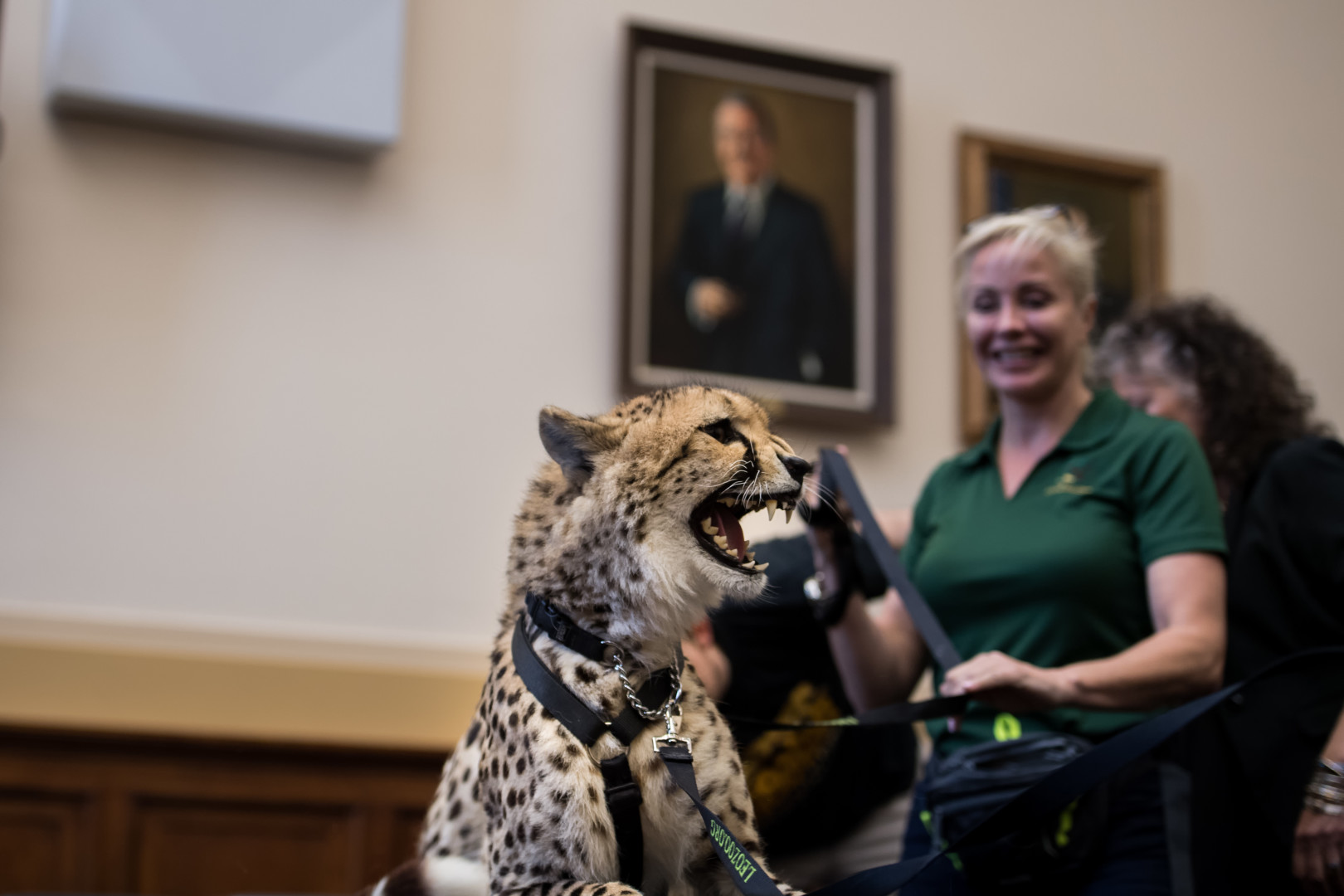 If you were to wander into the House Foreign Affairs Committee Room around 4 p.m. on Monday, here's what you'd see: a bunch of pie-eyed congressional staffers, Sen. Jeff Flake (R-Ariz.), Rep. Ed Royce (R-Calif.) and a cheetah lounging on a table.
Adaeze, a one-year-old "cheetah ambassador" from the Leo Zoological Conservation Center in Greenwich, Conn., was minded by representatives from the Cheetah Conservation Fund. Royce sponsored the Anti-Poaching Act, passed in the House last fall, and both Flake and Sen. Chris Coons (D-Del.) have sponsored similar legislation in the Senate.
The cat declined to comment, opting instead to purr contentedly beside her companion, Odie, an Australian Shepherd.