Senate Democrats Expand Scope of #DoYourJob Barbs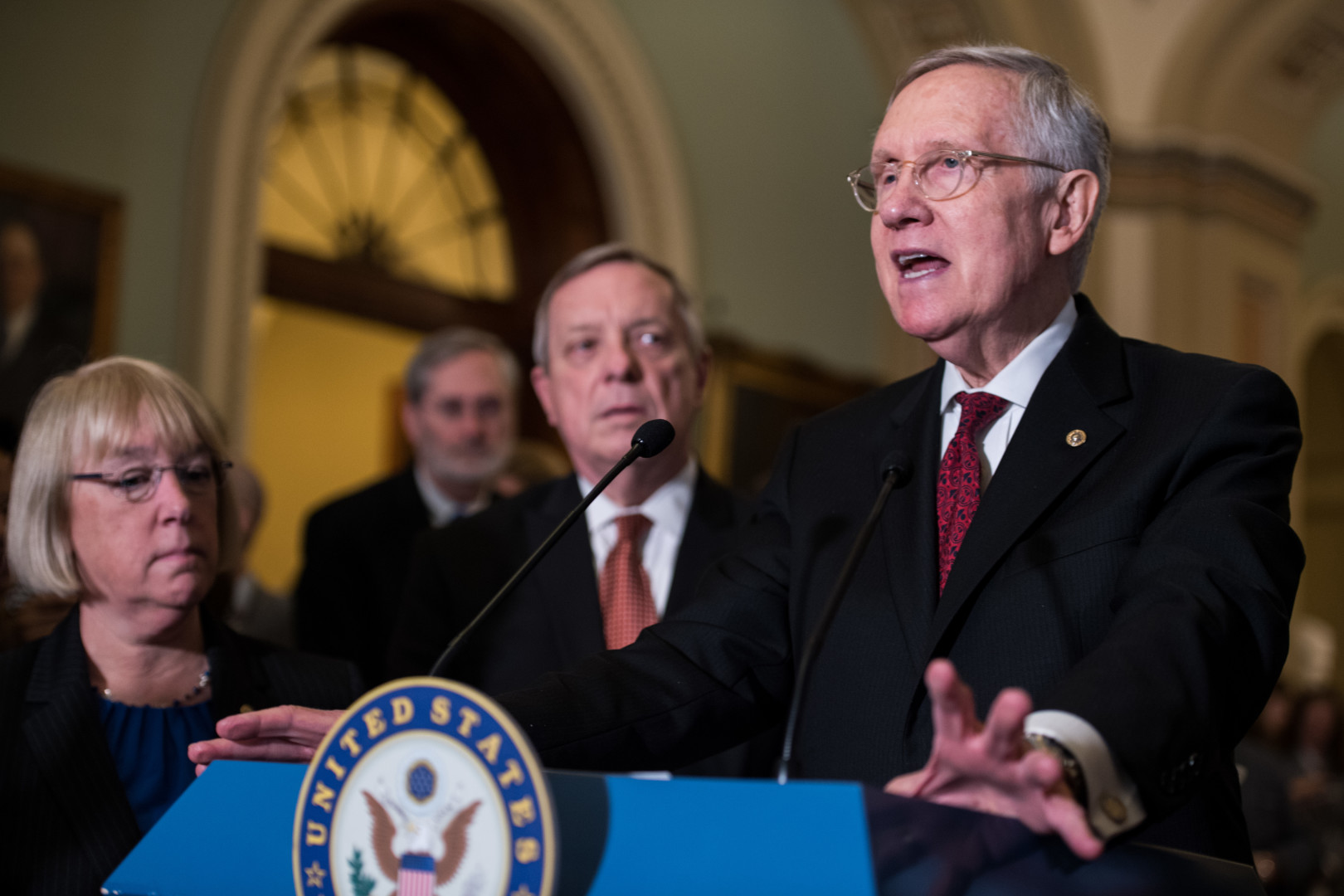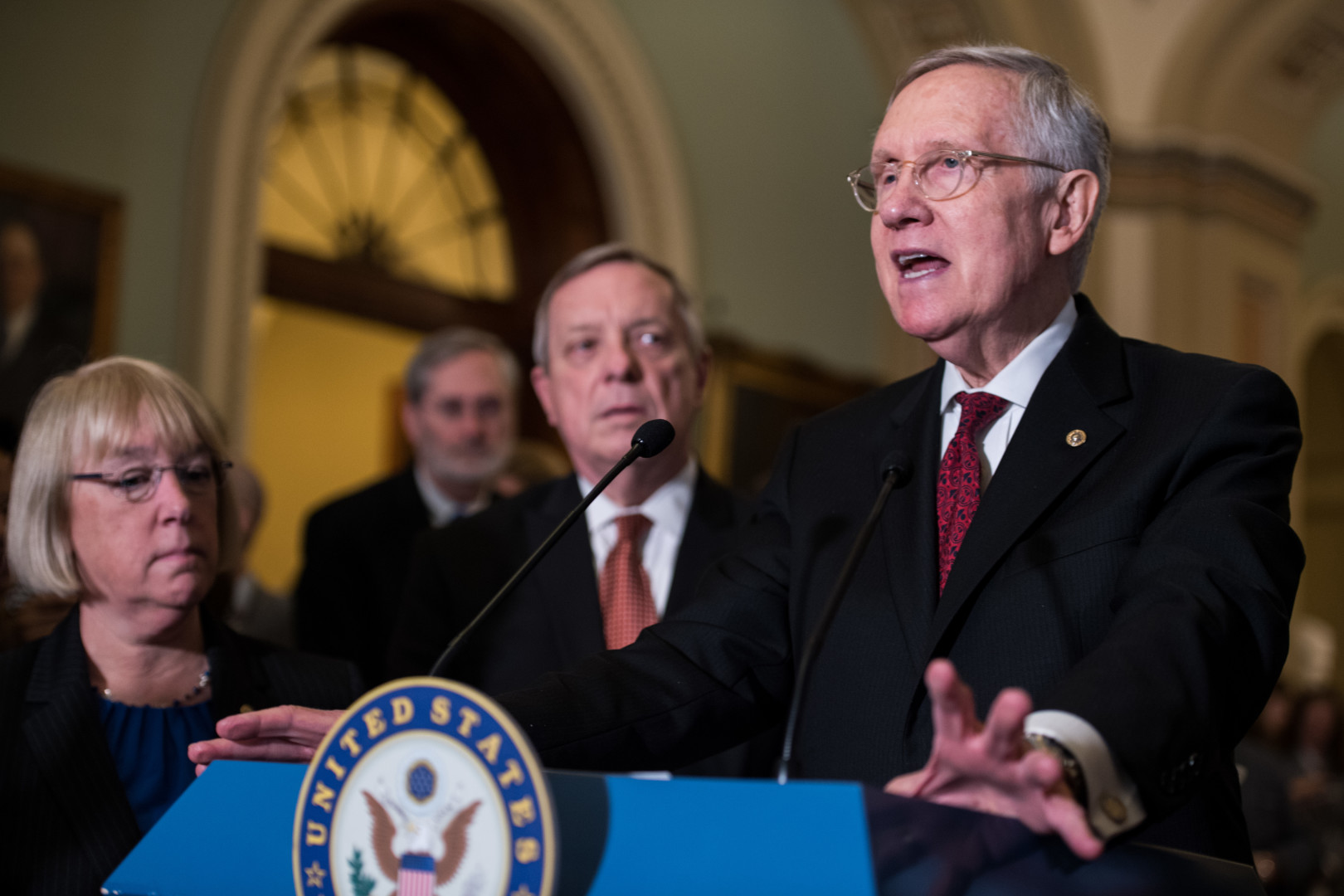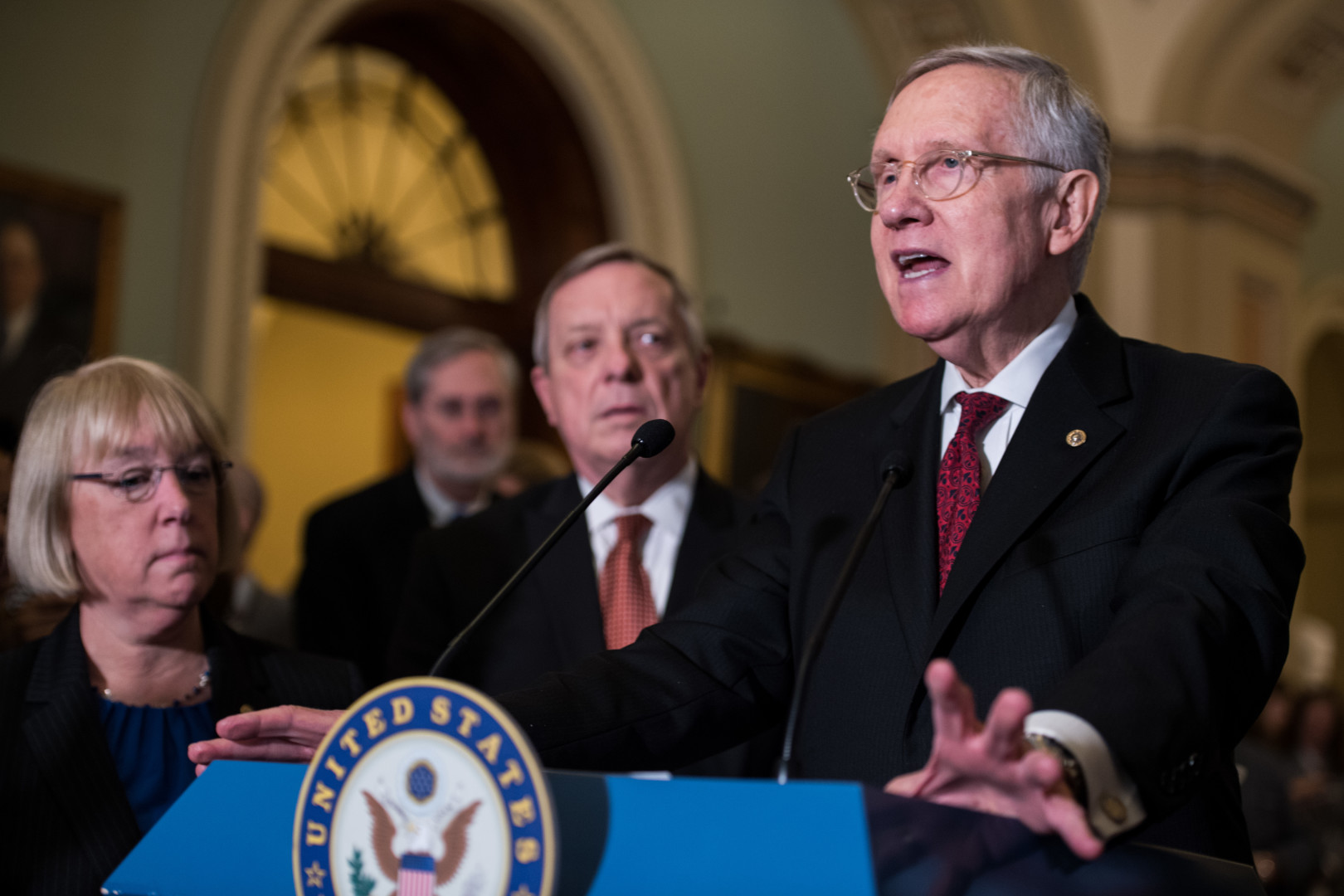 It started as the mantra Senate Democrats used to urge their GOP colleagues to grant Supreme Court nominee Merrick Garland a hearing and floor vote: "Do your job."
For weeks, every Democratic tweet urging Senate Judiciary Chairman Chuck Grassley (R-Iowa) and Senate Majority Leader Mitch McConnell (R-Ky.) to take up Garland's nomination ended with #DoYourJob. At press conferences and in video releases, Senate Democrats brought forward doctors, nurses, and municipal employees to explain what would happen if they refused to do their jobs.
Their point, though a tad heavy-handed, was clear: Republican senators are skipping out on work.
But with little prospect of a Garland hearing and a number of other pressing issues dominating the news cycle, the #DoYourJob campaign has evolved. Once a movement with the sole purpose of getting Garland a confirmation hearing and vote, the tagline has become a bicameral effort to paint congressional Republicans as generally obstructionist on a host of items.
From passing an emergency Zika spending bill to devising a federal response to the water crisis in Flint, Mich., Democrats in both chambers have taken to using the phrase as a convenient shorthand to convey that the GOP is not acting on important priorities. Senate Democratic aides say the broadening of scope was not part of the original Garland strategy, but an outgrowth of GOP inaction on a slew of urgent issues that they say require speedy attention.
"We've talked and talked about the Republicans not doing their job, and they're not," said Senate Minority Leader Harry Reid (D-Nev.), as he lambasted Republican inaction on approving new Zika funds during a weekly press conference Tuesday. He ticked through a list of other items he said the GOP has refused to address: increased funding to battle the opioid epidemic, helping ease Puerto Rico's debt burden, and crafting an aid package for Flint.
"What do we have? A continual pattern of constant Republican gridlock everywhere," he concluded.
"They're in charge of Congress. They set the agenda in Congress. They establish the priorities," echoed Sen. Dick Durbin (D-Ill.). "Senator Reid is right. Republicans need to do their job."
Once a Senate mantra, House Democrats are getting in on the action too. Rep. Dan Kildee of Michigan, whose district includes the town of Flint, took to the House floor Tuesday morning to chastise Republicans for not moving his aid bill through the chamber.
"So far, this House of Representatives has done nothing to help the people of my hometown of Flint, Michigan," he said. "This is the job of the United States Congress." His office promoted his floor speech on Twitter with #DoYourJob.
Republicans in Congress protest the charge that they are slow-walking critical issues. After all, Senate appropriators are currently working on a deal to boost Zika funding. A Senate panel introduced a bill Tuesday that includes portions of a Flint aid package. And negotiations are ongoing to give Puerto Rico a way to restructure its debt, though they are complicated by dissatisfaction on both sides of the aisle.
Nonetheless, a concrete path to enactment remains elusive on all of these fronts.
More than anything, the #DoYourJob campaign's expansion cuts to the heart of congressional Republicans' major election-year pitch — Congress is functioning better under a GOP stewardship. Senate Republicans have been particularly proud of the way McConnell has steered the chamber in contrast to Reid, who they say ground the chamber to a standstill in his final years as majority leader.
"The Republican Senate is active. It is effective. It is working," said Sen. John Barrasso (R-Wyo.), the fourth-ranking member of McConnell's leadership team. "You see this in bills we have recently passed in terms of the opioid crisis affecting America. You see it with the energy bill, and you see it with the fact that we are now moving appropriations bills."
"It is interesting to listen to the minority leader, Senator Reid, trying to talk down and slow down the progress that we have been making," the Wyoming Republican continued. "It's almost as if he's envious — envious and jealous of the success of the Republicans to get things done."
Don Stewart, a spokesman for McConnell, said the #DoYourJob effort was an attempt to distract voters from how even Democrats prefer working in the Senate with McConnell at the helm.
"They are having a very difficult time explaining why their members are praising the way the Senate is being run under new leadership," he said in an email.
Stewart included a detailed list of the roll-call votes taken since Republicans took over the Senate in January 2015. One highlight from the compilation: the 15 votes on amendments that senators took on an energy modernization bill equals the total number of amendment votes on all legislation in 2014, Reid's final year atop the chamber. The energy bill passed last week.
Still, Sen. Chuck Schumer (D-N.Y.), who will succeed Reid as the chamber's top Democrat in the next Congress, dismissed the GOP conference's legislative accomplishments to date.
"They're not governing well except on smaller issues that don't have much controversy," he told reporters Tuesday. "Where are they on Zika?"
Democrats show little inclination of relenting on their public relations campaign now that they feel they have momentum on their side. Just before their weekly lunches Tuesday afternoon, Senate Democrats took to the floor in an attempt to quickly confirm a slate of lower court judges.
The move was always going to be a dead end. McConnell was on the floor ready to object to the consent agreements and, as expected, he blocked the handful of Democrats on the floor from confirming the nominees. But the exercise did give Democrats yet another chance to tout their favorite new slogan.
"It isn't about the president being treated fairly," explained Sen. Mazie Hirono (D-Hawaii) after McConnell blocked her requests. "It's about the Senate doing its job."