Senate GOP's Push for 'Regular Order' Hits Major Roadblock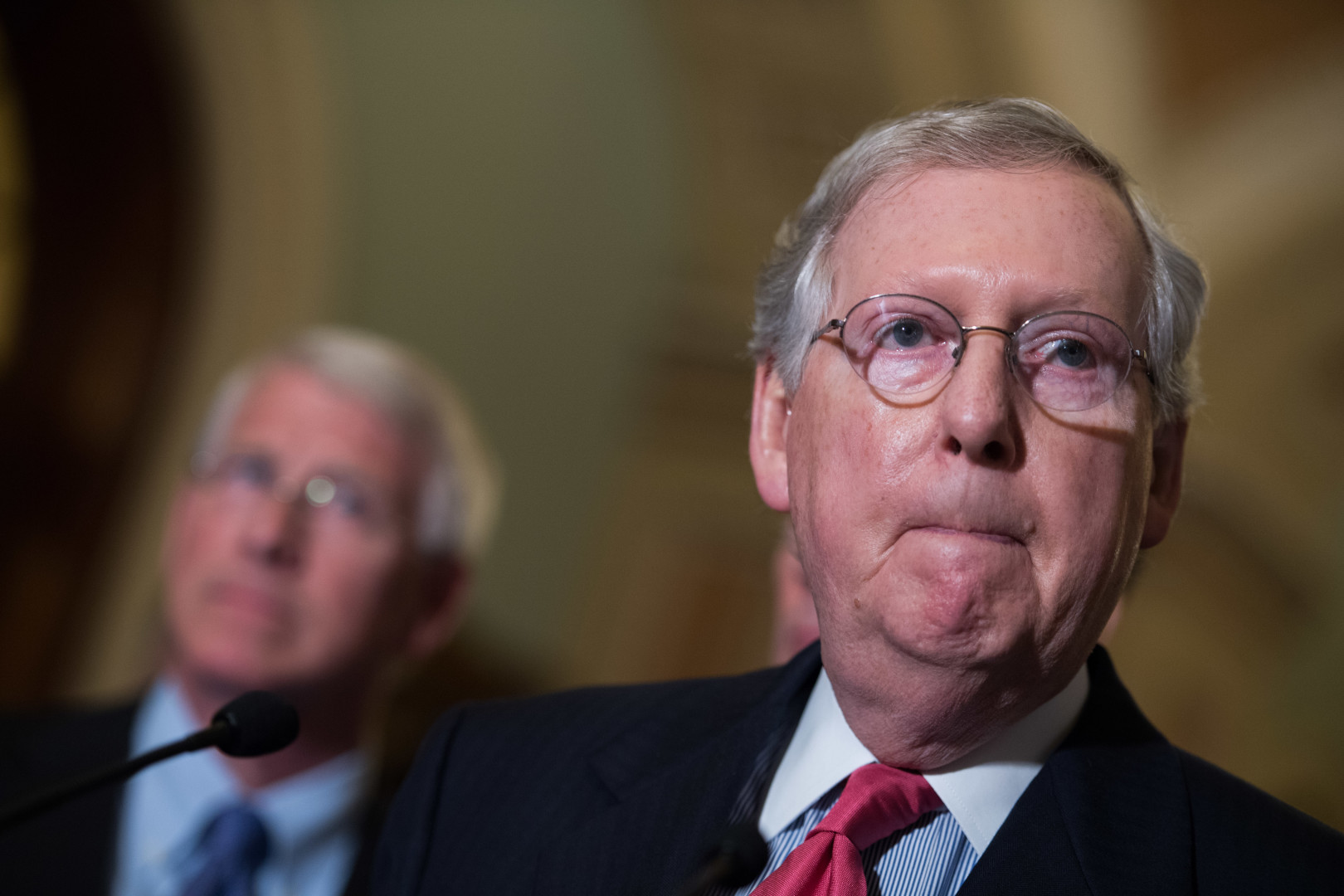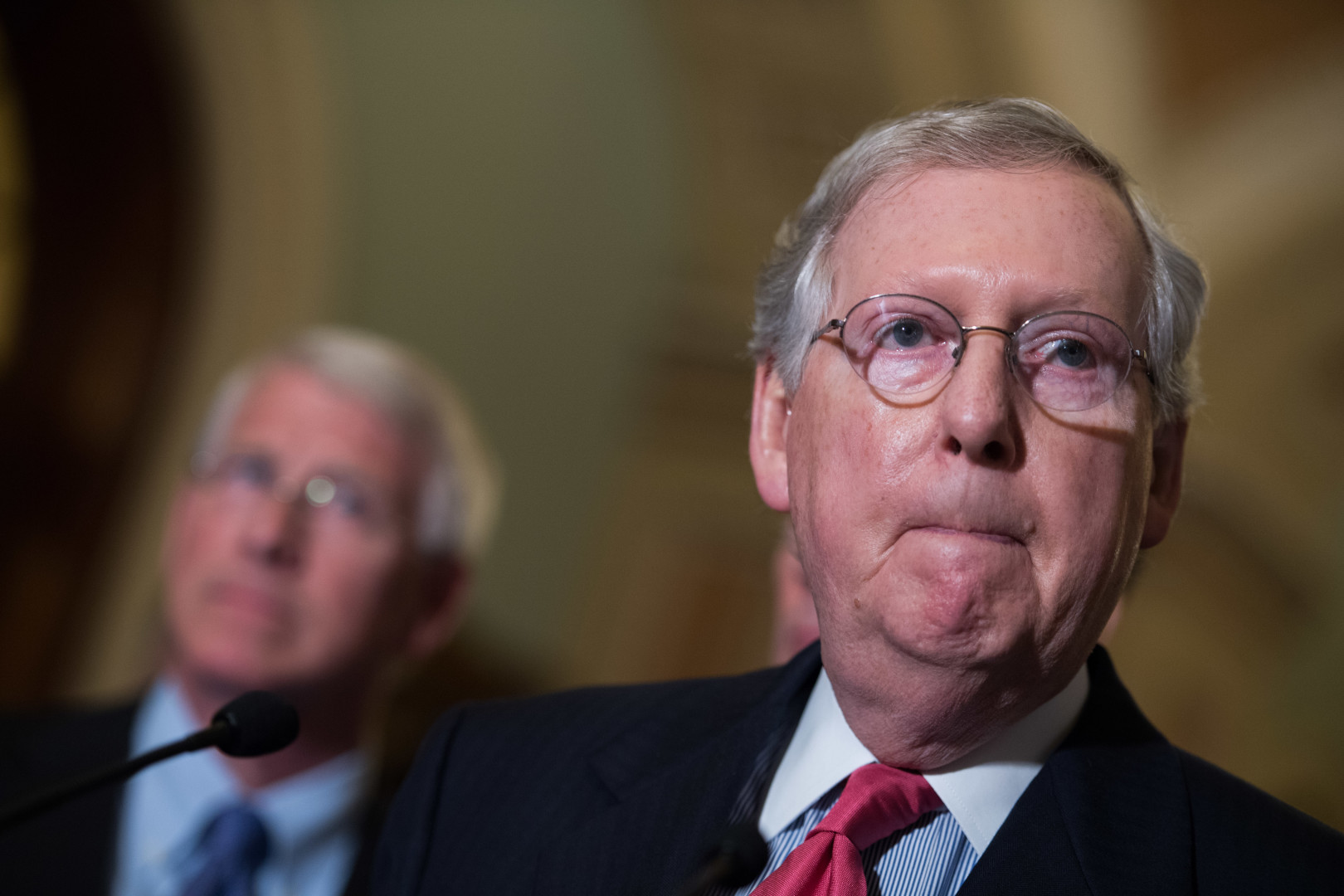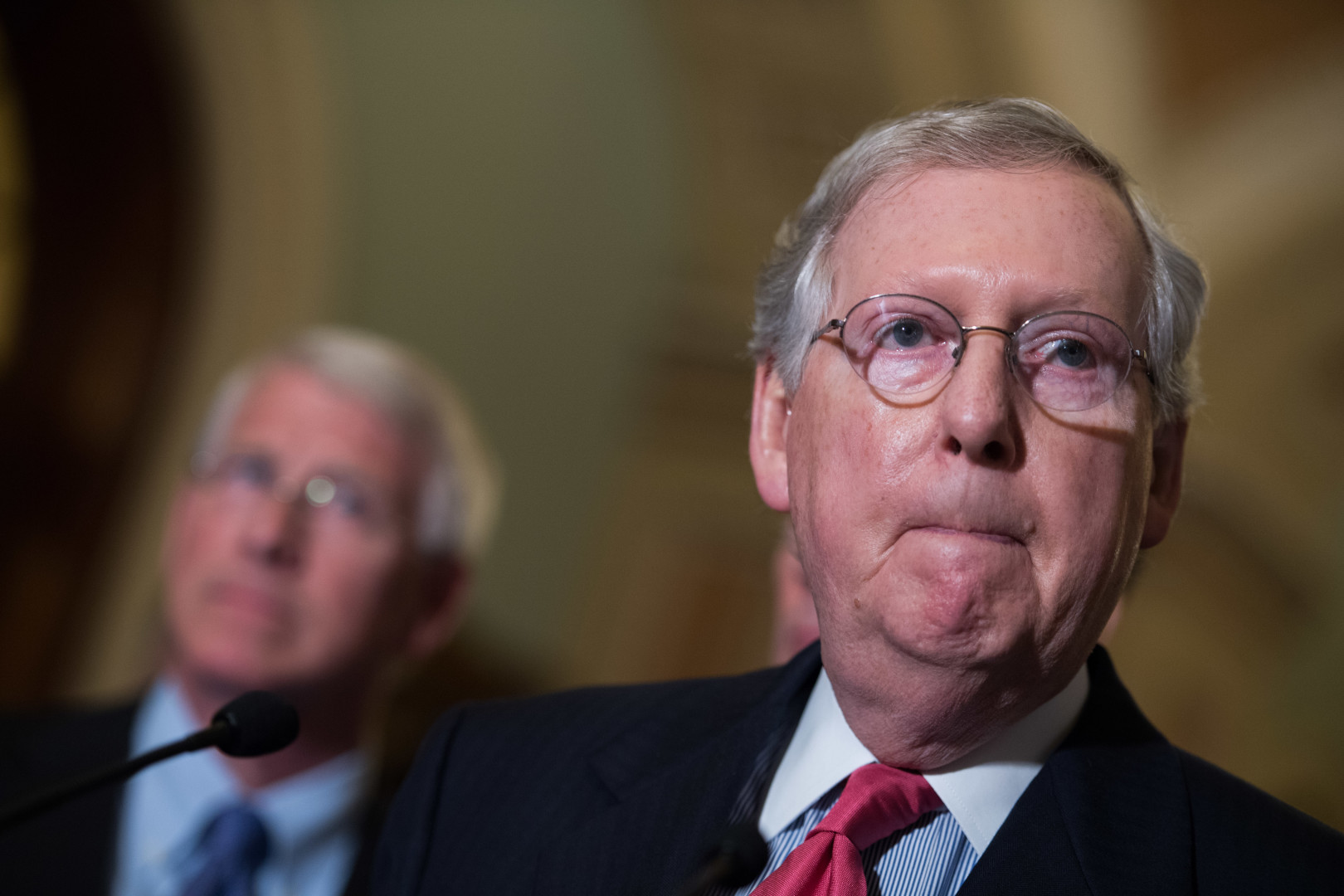 The Senate's first spending bill of the year – and perhaps even the entire appropriations process – is in jeopardy as the two parties haggle over a GOP amendment regarding Iran.
Sen. Tom Cotton (R-Ark.) has offered an amendment to the Energy and Water Development spending bill currently on the floor that would prohibit the administration from purchasing heavy water, which is used in some types of nuclear reactors, from Iran. The U.S. agreed to purchase 32 tons of heavy water from Iran last week.
Democrats consider Cotton's amendment to be a deal breaker, not least because it would certainly earn a White House veto. Sen. Dianne Feinstein of California, the Democrat responsible for managing the Energy and Water spending bill, said she had spoken twice with White House Chief of Staff Denis McDonough, who made it clear President Obama would veto the bill over the amendment.
Perhaps more importantly, a vote on the Iran amendment would put Senate Democrats in a tight spot: forcing them to cast yet another vote in de facto support of the administration's nuclear deal with Iran. As Minority Whip Dick Durbin (D-Ill.) told reporters, the issue is "politically charged."
As a result, Democrats refused to go along with an early afternoon cloture vote on a substitute amendment to the appropriations bill.
Though Cotton's amendment is currently not pending to the legislation, Democrats feared he would call up the measure once they agreed to cloture. Senate rules prohibit objections to "germane" amendments such as Cotton's post-cloture, meaning that Cotton could have forced a vote on the proposal if Democrats hadn't blocked the procedural motion.
"We can look over the horizon a little bit. We can see what's coming," Durbin explained.
Cotton told Morning Consult on Wednesday afternoon that he was open to withdrawing his amendment if Democrats and Republicans could agree on another way to ensure essentially any kind of floor vote for his proposal.
"I'm open to alternative procedural mechanisms, but I do want a vote on the floor: whether it's a voice vote, simple majority or 60-vote threshold, whether it's an amendment or a stand-alone bill," he said. "We're negotiating with the Democrats."
Senate Majority Leader Mitch McConnell (R-Ky.) defended Cotton and blasted Democrats after they blocked the bill's advance, saying the filibuster amounted to "yet a new way to blow up the appropriations process." McConnell said the Senate would vote again on the procedural motion to advance, but did not specify when.
"I think we've come up with yet another definition of obstruction today," he said. "The senator from Arkansas has been extraordinarily reasonable. He has offered to modify his amendment. He has offered to consider it in some other context."
"This is a ridiculous place for the Senate to be," he continued. "We're not going to give up on this bill. And when we finish this bill we're going to move on to another couple appropriations bills."
Yet in order to take up future spending bills, McConnell needs the cooperation of at least some Democrats, most of whom think the Iran measure violates the principles under which both parties had agreed to bring spending bills to the floor.
"Here's the whole thing: there were sort of agreed-to principles between both parties to bring regular order back," Feinstein explained. "And that was that there would be an equal distribution of non-defense appropriation bills coming to the floor and that there be no poison riders in the bills."
Durbin said Cotton's amendment draws into question the durability of that informal agreement.
"This is more than a one-off. We've tried to create a bipartisan formula to move appropriations bills," the Senate's No. 2 Democrat told reporters earlier in the day. "We've got two ground rules, and one of them will be broken if the Cotton amendment is adopted."
Durbin later added in an interview with Morning Consult that it is difficult to see how the chamber could move forward with its work on other spending bills "until we have an understanding about the poison pills."
Such a hold-up would spell the early end to the ambitions of appropriators in both parties, who had planned on using the next several weeks to consider as many of the twelve individual spending bills as possible before the summer break.
Restrictive budget caps in place during last year's spending cycle meant that government funding negotiations did not start until after a bipartisan budget agreement was struck late in the year, all but ensuring that Congress resigned itself to a large catchall bill known as an omnibus. Senate leaders on both sides of the aisle, and indeed across the Capitol as well, had hoped to break that pattern and return to "regular order" by taking up and passing each spending measure individually.
But those hopes were always lofty. It has been years since Congress and the White House successfully signed all twelve spending bills into law without having to revert to massive omnibus spending packages. Moreover, with House Republicans exhibiting deep divisions over fiscal matters generally it remains an open question when and if spending measures could move off the floor in that chamber.
Sen. Chuck Schumer (D-N.Y.) said that while Democrats would look at GOP suggestions for voting on Cotton's amendment either as a stand-alone bill or on another piece of non-appropriations legislation, Republicans would ultimately have to strike a deal with the White House as well.
"We'll look at whatever they want to send us. But it can't be a poison pill, which means you have got to get the White House, who negotiated the whole agreement, involved," he said.