Poll: Most Democrats Want Clinton to Stick With Garland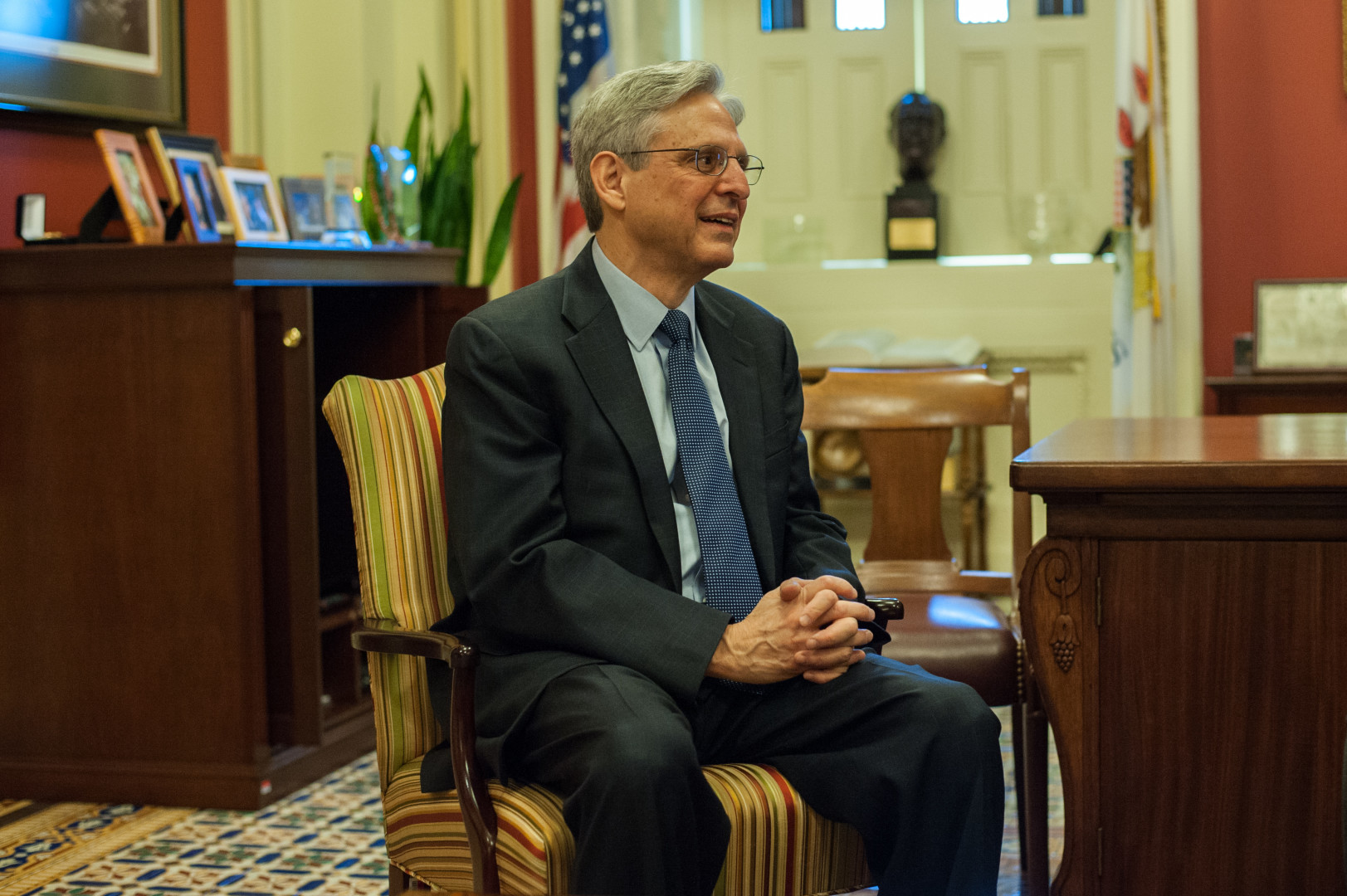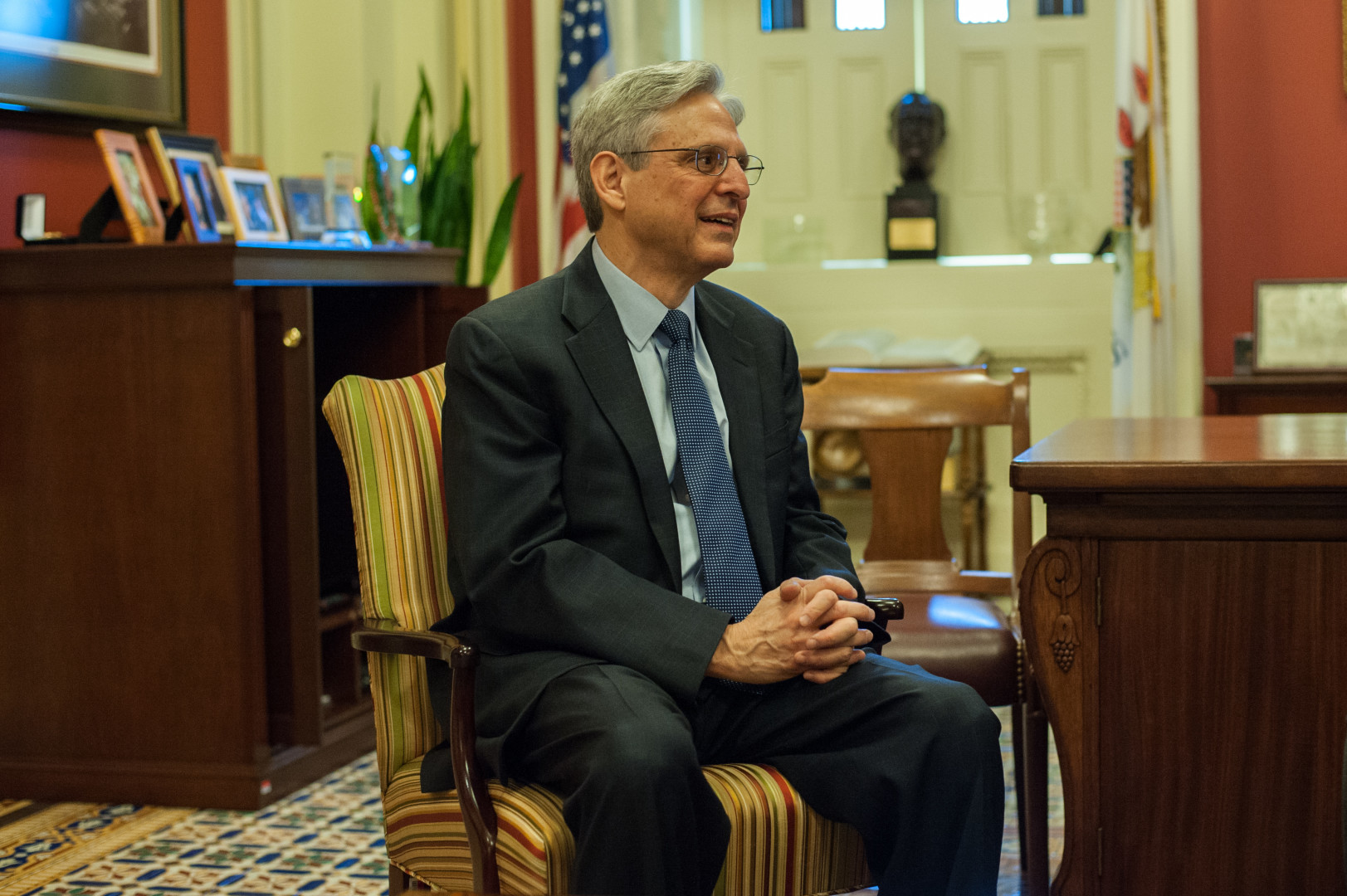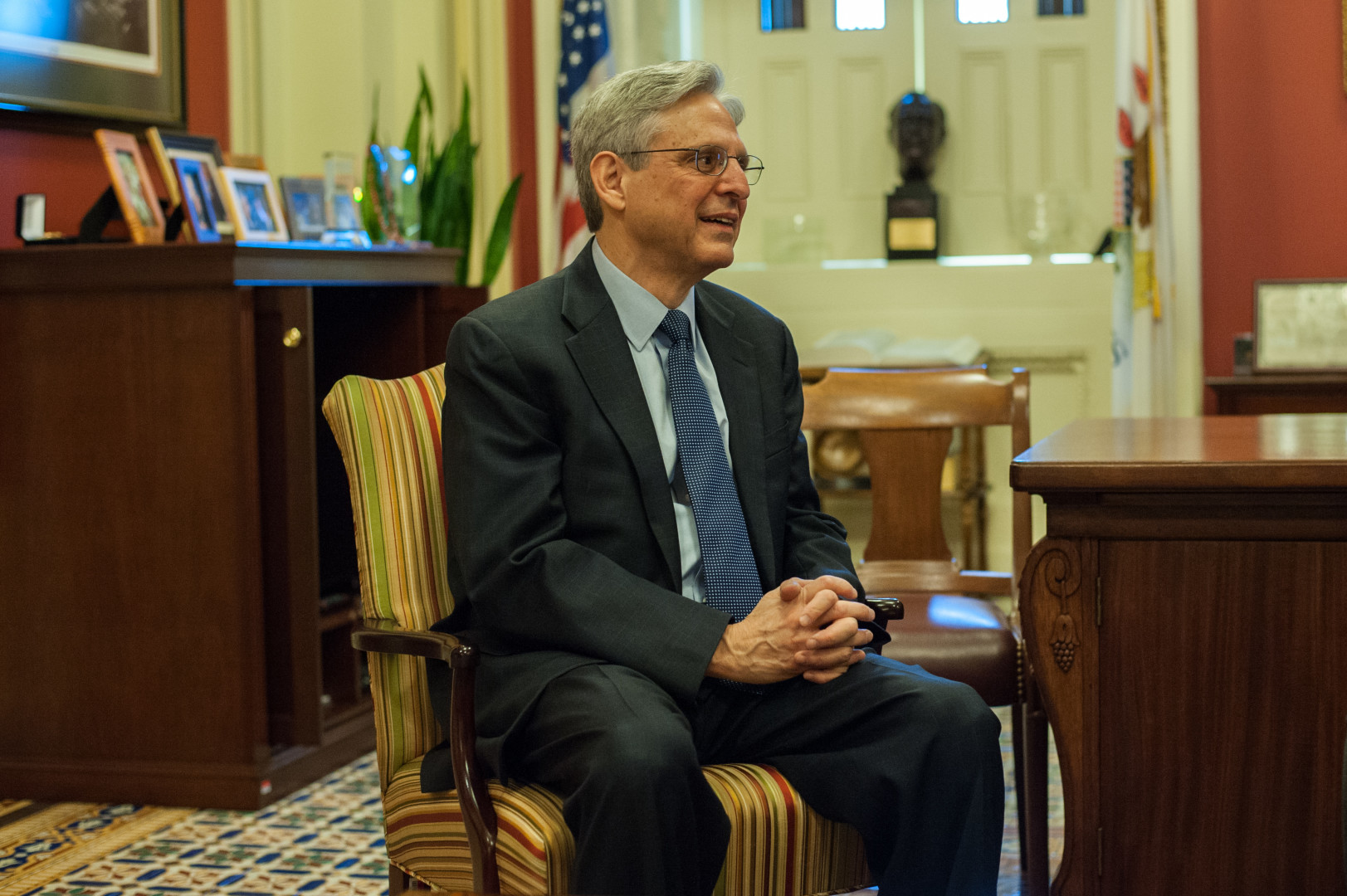 Democratic voters really like Merrick Garland.
A new Morning Consult national poll shows a majority of Democrats say Hillary Clinton should stick with President Obama's Supreme Court nominee if she is elected president.
More than half of Democrats (51 percent) surveyed said the Democratic front-runner should nominate Garland next year to fill the late Justice Antonin Scalia's seat on the Supreme Court, while 31 percent said it would be appropriate for her to nominate someone else. Eighteen percent of Democrats said they didn't know or had no opinion.
[visualizer id="31787″]
Independent voters sharply disagreed with Democrats on the issue. Thirty-nine percent said Clinton should nominate someone else, while only 25 percent said the former secretary of State should nominate Garland if elected president. Thirty-six percent did not know or had no opinion.
Among all voters, almost 40 percent said it is appropriate for Clinton to nominate someone else to the high court, while 32 percent favored Clinton choosing Garland. Twenty-nine percent said they didn't know or had no opinion.
The poll was conducted between April 29 and May 2 and consisted of 1,976 registered voters with a margin of error of plus or minus 2 percent points. (See the toplines and crosstabs here.)
Republican Voters Largely Back Senate GOP Stance 
The survey also showed that most Republicans (76 percent) remain aligned with Senate GOP leaders' position that Obama's successor should nominate the next Supreme Court justice. But GOP voters are split on whether the Senate should not take up the nomination at all.
Forty percent of Republican voters disagree with Senate Republicans' steadfast refusal to hold hearings on Garland's nomination, compared with 37 percent who said there shouldn't be hearings.
Almost one-third of Republicans (32 percent) said the Senate should hold a confirmation vote, while 43 percent of GOP voters agreed with Senate GOP leaders. A Morning Consult poll conducted in the days after President Obama announced Garland's nomination showed slightly more support among Republican voters for the Senate to hold a confirmation vote.
Democrats Continue #DoYourJob Push
Democrats are seeking to capitalize on the split among voters over Garland's nomination in their quest to retake the Senate. President Obama on Monday called on Senate Republicans to lift the blockade in interviews with local TV stations in the home states of seven Senate Republicans up for re-election. The White House-aligned Constitutional Responsibility Project launched a campaign targeting nine vulnerable GOP incumbents for refusing to consider Garland.
The group on Tuesday set its sights on Sen. Rob Portman, releasing a television ad that blasts the Ohio Republican for refusing to consider Garland. It will air in the Cleveland and Cincinnati markets through this week.
https://www.youtube.com/watch?v=UIjQ_SUNdb4&feature=youtu.be
The Constitutional Responsibility Project also released a poll it commissioned that shows a majority of Ohio voters (59 percent) view Portman's opposition to considering Garland unfavorably. Portman is running for a second term in a close race against former Ohio Gov. Ted Strickland (D).
On Monday, the group released another commissioned poll that showed most Iowa voters disagree with Senate Judiciary Committee Chairman Chuck Grassley's refusal to have the committee hold hearings for Garland. The Iowa Republican faces former Iowa Lt. Gov. Patty Judge (D) in November.
Almost two months after Garland's nomination, a vast swath of voters said they still don't know or have no opinion on whether the Senate should act. More than one-fourth of voters (27 percent) chose that answer when asked whether the Senate should vote on Garland's nomination, and almost one-third of all voters (30 percent) said they have heard little of Garland's nomination to the Supreme Court and 19 percent said they have heard nothing at all.