Primaries, Litigation Hint at Possible Election Day Chaos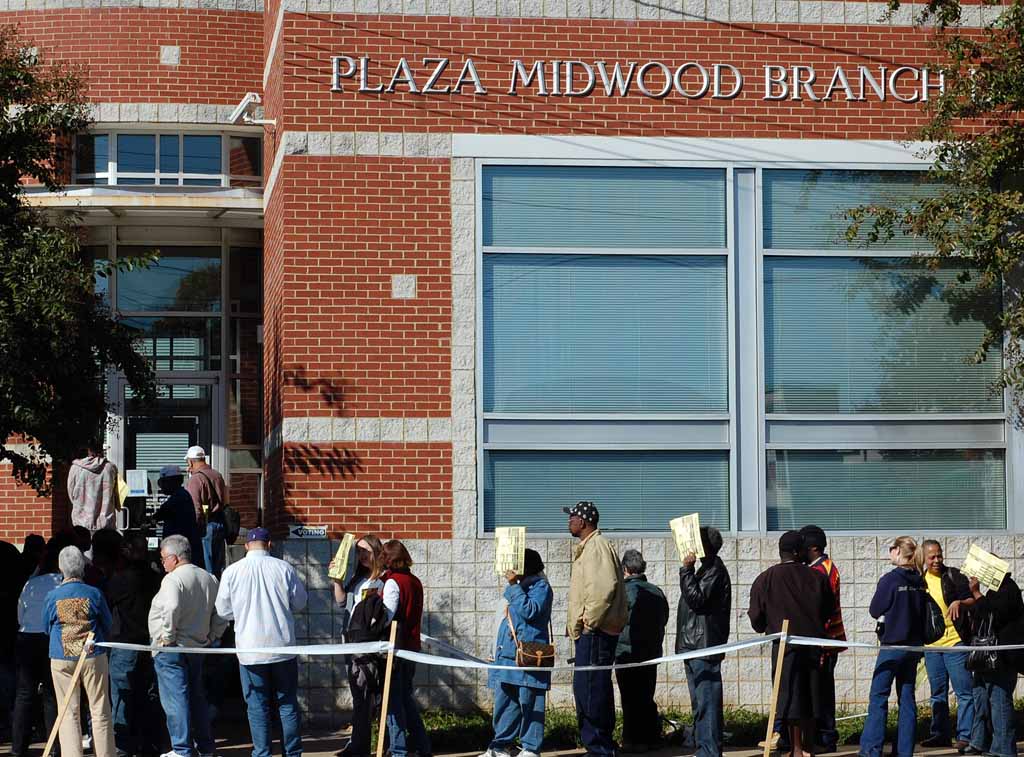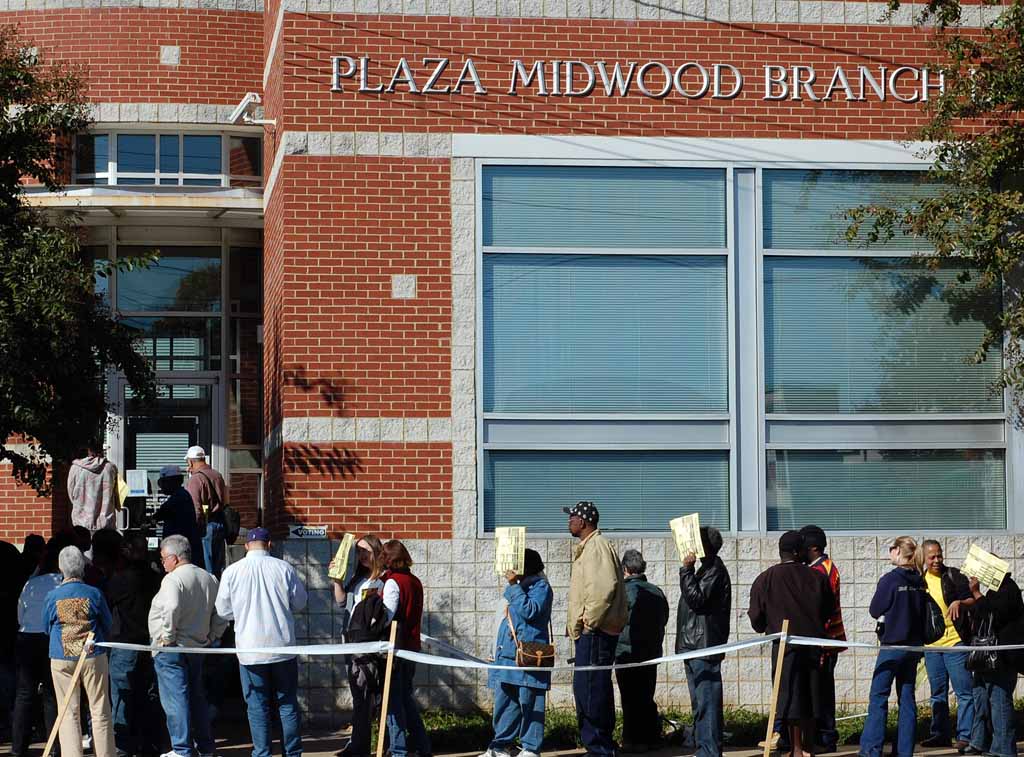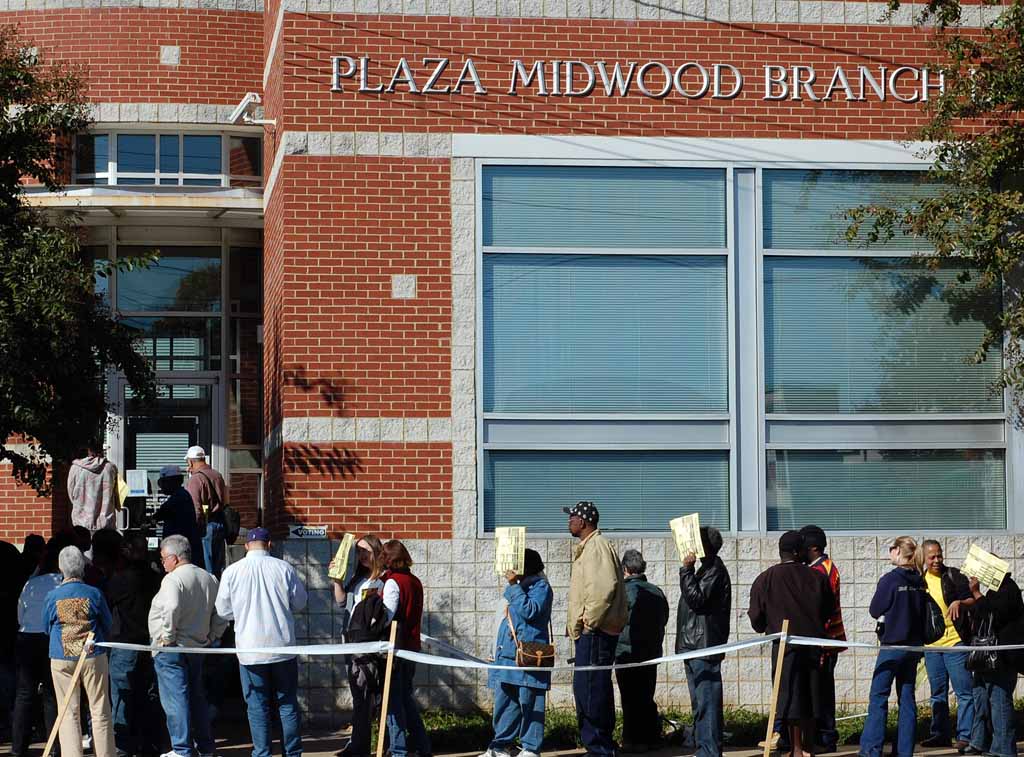 Voters in Maricopa County, one of the nation's largest counties, were forced to wait up to five hours to cast a ballot in Arizona's March primary. Confusion over new rules governing provisional ballots in North Carolina led to more than 1,000 legitimate votes being discarded in that state's primary. And in New York City, 125,000 registered voters found their names had been improperly removed from the rolls, making them ineligible to participate in the state's April primary.
Around the nation, excitement and interest in the presidential campaign has played a part in exposing a weak, inefficient and arcane regime of election rules and laws, creating distinct and growing worries in the minds of voting rights and election integrity activists that the November elections could devolve into a chaotic nightmare, mass disenfranchisement — and, ultimately, questions over the legitimacy of the outcome.
"I'm deeply concerned about the potential for chaos, confusion, long lines and, of course, the potential that eligible voters will be denied an opportunity to cast a ballot on election day," said Denise Lieberman, a senior attorney at the Advancement Project, a group that advocates for expanded voting rights.
The final rules under which November's presidential election will be operated are not even set in stone. Measures governing everything from the district lines in which candidates will run, to the number and types of identification that voters in some states must show to the number of days and hours when early votes may be cast are all subject to ongoing litigation.
Marc Elias, general counsel to Hillary Clinton's presidential campaign and a leading Democratic elections attorney, is leading lawsuits against varying election laws in five states — Arizona, Virginia, Ohio, Wisconsin and North Carolina. Other groups, like the Advancement Project, the Brennan Center for Justice, the League of Women Voters and the NAACP are involved in cases in other states.
Courts are racing to complete those cases in time to implement their decisions before Election Day. North Carolina's sweeping elections reform measure is on a fast track before the 4th Circuit Court of Appeals, after a district court judge upheld several key provisions last month; lawyers on both sides are preparing briefs ahead of a May 19 deadline after an initial trial that included 112 witnesses and more than a million pages of documents and produced a 485-page ruling.
Long lines in North Carolina meant some polling places stayed open hours after the polls closed; one precinct near North Carolina State University stayed open until 11 p.m., three and a half hours after polls were to close, to handle the crowd of students standing in line to vote. Elections officials said reduced early voting hours, which coincided with NC State's spring break, were to blame. An audit of primary results later found about 1,000 ballots cast in Durham County were improperly discarded.
In Arizona, Maricopa County elections officials are facing litigation after opening just 60 polling places for the March primary. Those 60 polling places struggled, and in many cases failed, to accommodate turnout in a county of 1.2 million registered voters. Maricopa County Recorder Helen Purcell, the chief elections officer in Phoenix, initially blamed independent voters for long lines, before accepting blame for what she called "bad decisions."
Democrats and the ACLU have filed suit against Ohio Secretary of State Jon Husted (R), over a provision in state law that removes voters from the rolls if they do not vote in three consecutive elections. That provision, which the lawsuit says violates the National Voter Registration Act of 1993, has meant about two million voters have been de-registered in the last five years. Sen. Bernie Sanders' (I-Vt.) campaign has also sued Husted over a decision to bar 17-year olds who would turn 18 by Election Day to vote in primaries.
And Democrats want the Department of Justice to challenge Wisconsin's voter identification law, too, after its initial implementation in the April primary led to confusion and long lines, particularly around university campuses. Though supporters of the law say it is meant to protect the integrity of elections, Rep. Glenn Grothman (R) handed Democrats a gift when he said last month the new law would allow Republicans to carry Wisconsin's electoral votes in November.
Hans Von Spakovsky, an elections expert and voter identification supporter at the Heritage Foundation, predicted challenges to Wisconsin's and North Carolina's laws would fail. In Wisconsin, the 7th Circuit Court of Appeals has already upheld the law in a different case. In North Carolina, the decision could be hard for the 4th Circuit to overturn.
The lawsuits come three years after the Supreme Court struck down a key provision in the Voting Rights Act of 1965, in Shelby County v. Holder. The result, Lieberman said, is a shift in responsibility to prove election laws cause harm.
"Before, the burden was on the states to prove either their voting practices or their voting lines were not racially retrogressive," Lieberman said. "Now, the burden is on the voter to prove that they are [racially retrogressive], and typically that can only be proven after the fact."
Supporters of voter identification lawsuits, most often at the heart of recent legal challenges, say the courts are unlikely to reverse laws already on the books, and that many of the challenges are coming too late.
"There were a number of similar lawsuits going on back in 2012 and 2014 before those federal elections. Many of those cases ended up in emergency appeals to the Supreme Court, which rather uniformly temporarily overturned any court decisions that changed the existing rules just prior to the election," Von Spakovsky said. "These types of reforms inspire greater confidence in the election process."
Courts have also made late changes to district lines in Florida and Virginia. In North Carolina, the legislature redrew their district lines under threat of a similar court-ordered remap.
But trouble with election administration is not limited to Republican-led states that pass new rules. In Brooklyn, hardly a bastion of conservatism, officials are investigating how many of the 125,000 voters dropped from the rolls in the last six months were improperly excluded. Several polling places also remained closed after they were supposed to be open, disenfranchising others who remained eligible to vote.
"Virtually no state has escaped some screw-up on election day. It happens all the time," said Michael McDonald, a political scientist and voter turnout expert at the University of Florida. "You have election officials who don't have enough resources to carry out their jobs or other things go wrong."
The rash of litigation now beginning to reach the Circuit Court level is likely to be only the first in a wave of challenges in the wake of the Supreme Court's Shelby decision. The next round is likely to begin after 2022, when states must redraw their district boundaries once again. It will be the first nationwide redistricting process to take place without the protections implemented by the Voting Rights Act, setting up the potential for more litigation once maps are finalized.
"What you're going to see is a slew of legal challenges filed in the courts to those new maps," Lieberman said.
By that time, the Shelby decision will be nearly a decade old. But changes to voting rules, even those that appear minor, tend to resonate far more broadly, Lieberman warned.
"How we experience and exercise voting, when things get changed or rejiggered or restricted, it really creates a ripple effect more dramatic than you might think," she said.