Photo of the Day: Trump Precedes Himself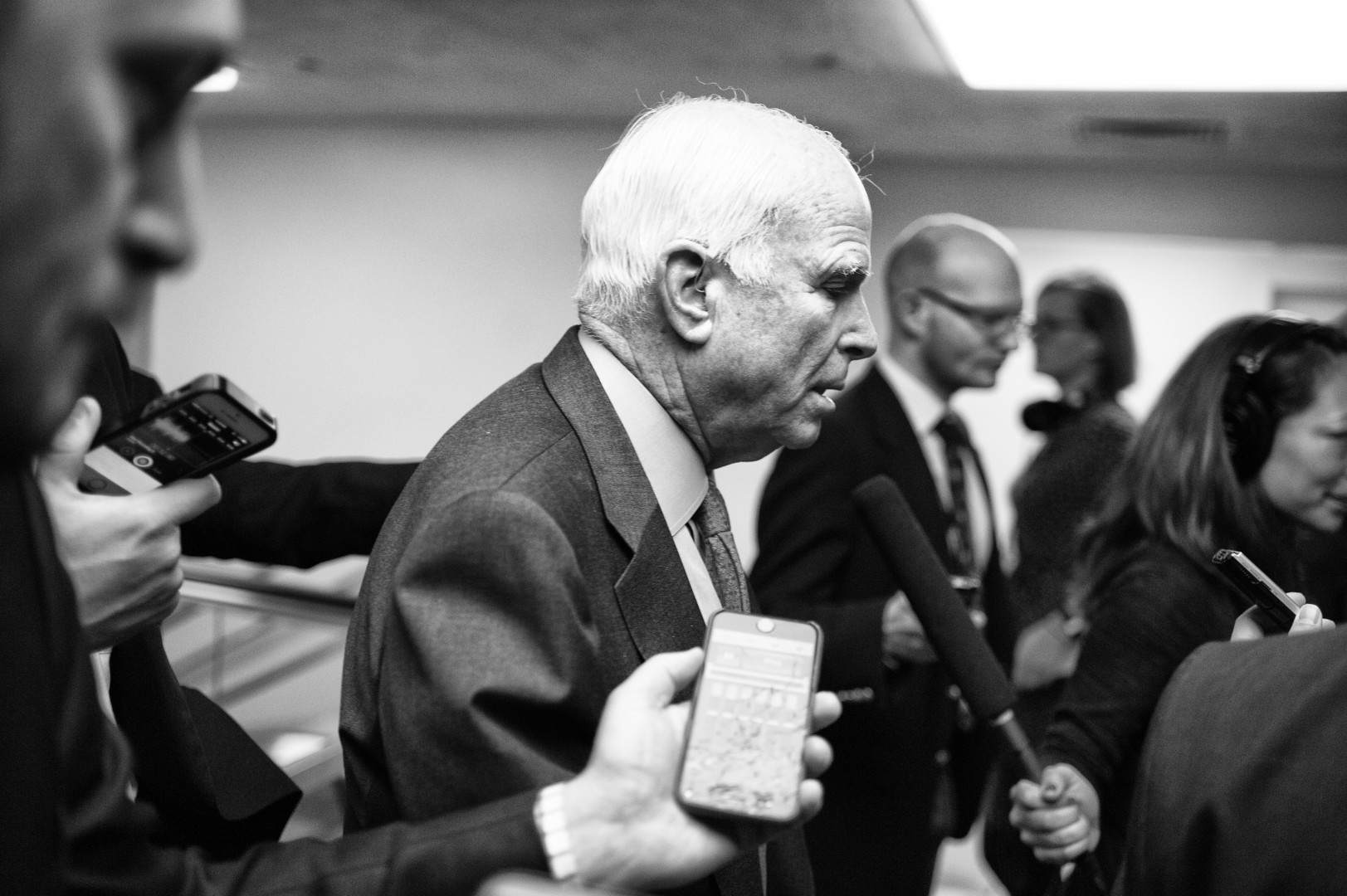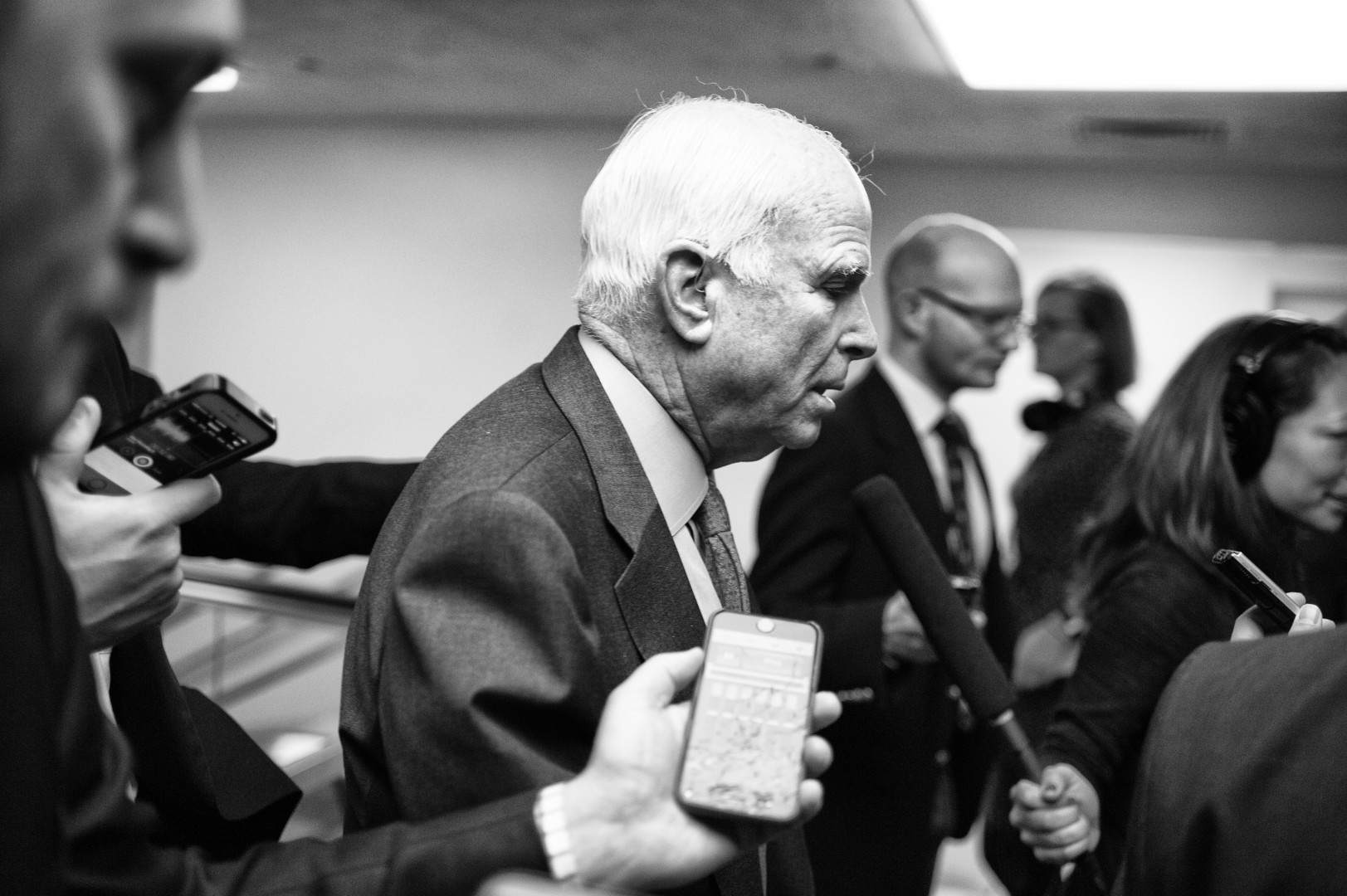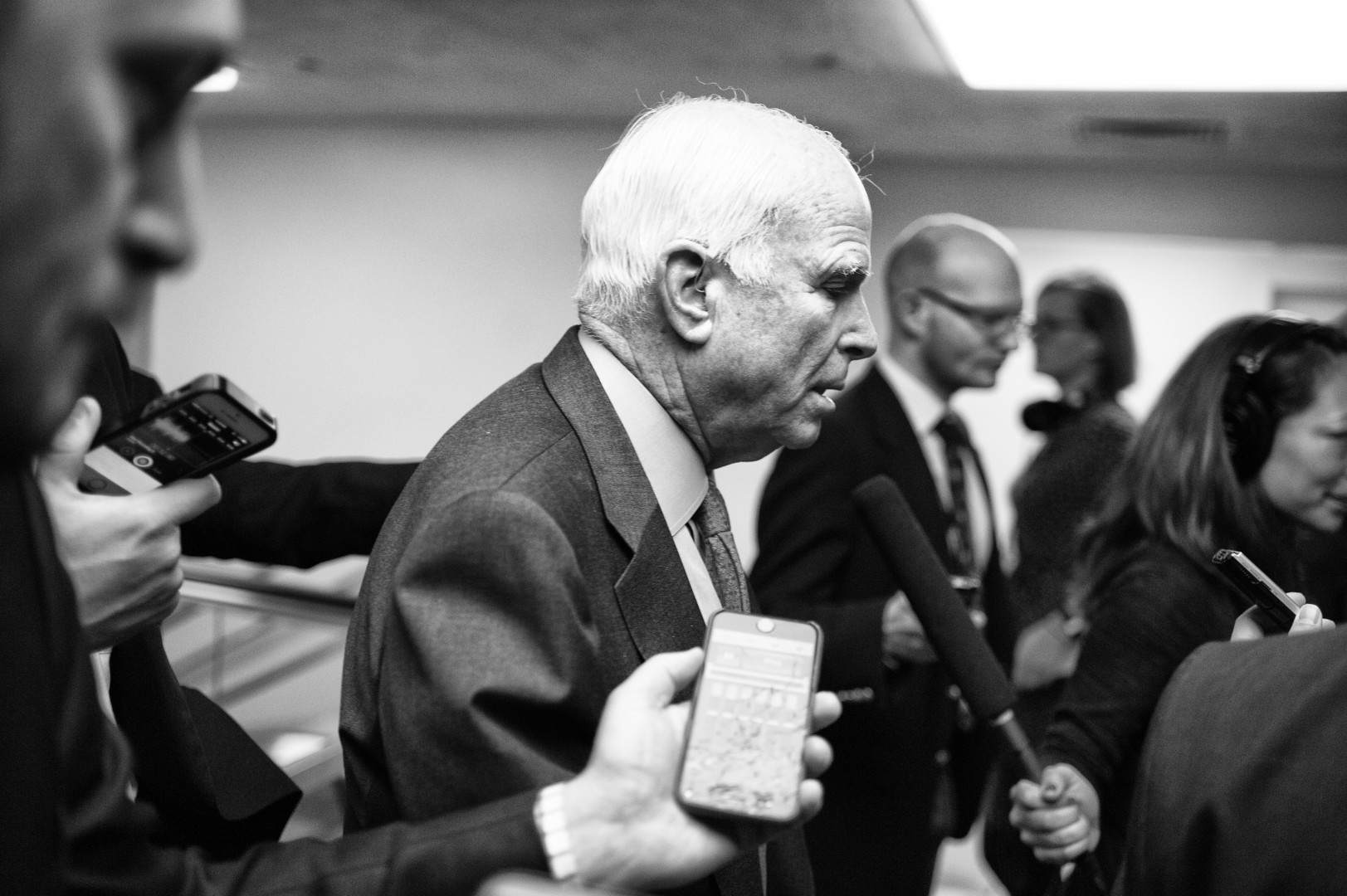 Donald Trump, bellicose bombast and presumptive Republican nominee for president, is due on Capitol Hill Thursday. But on Tuesday, his name was already bouncing off the halls of the Capitol as reporters asked Republican lawmakers if they would support their party's likely champion.
For those facing tough re-election bids — such as Sen. John McCain (R-Ariz.) – the Trump candidacy is a tough pill to swallow, and one that makes for uncomfortable interviews.