Advocates Decry Pallone's 'Many' Problems With Toxic Substances Bill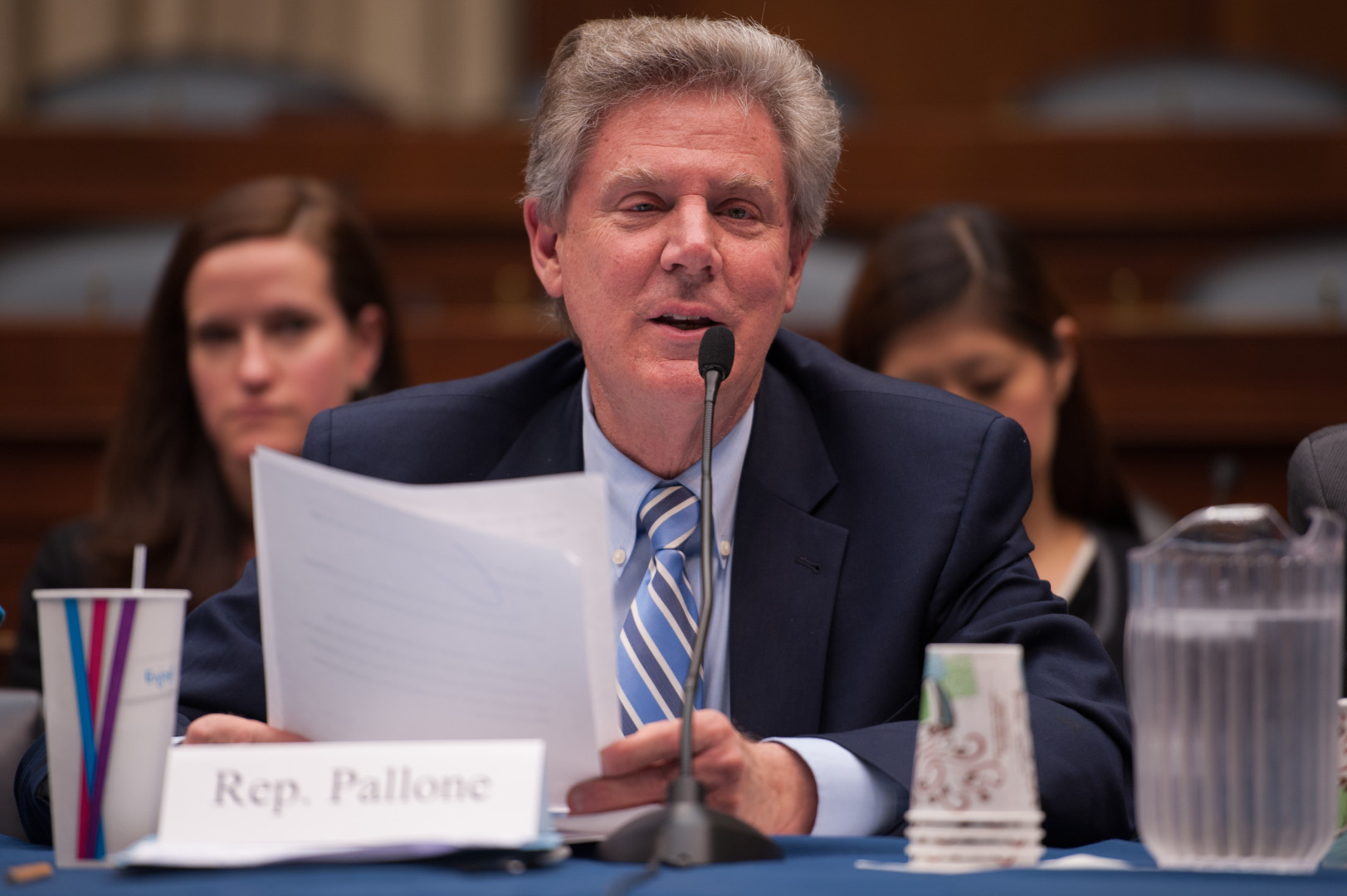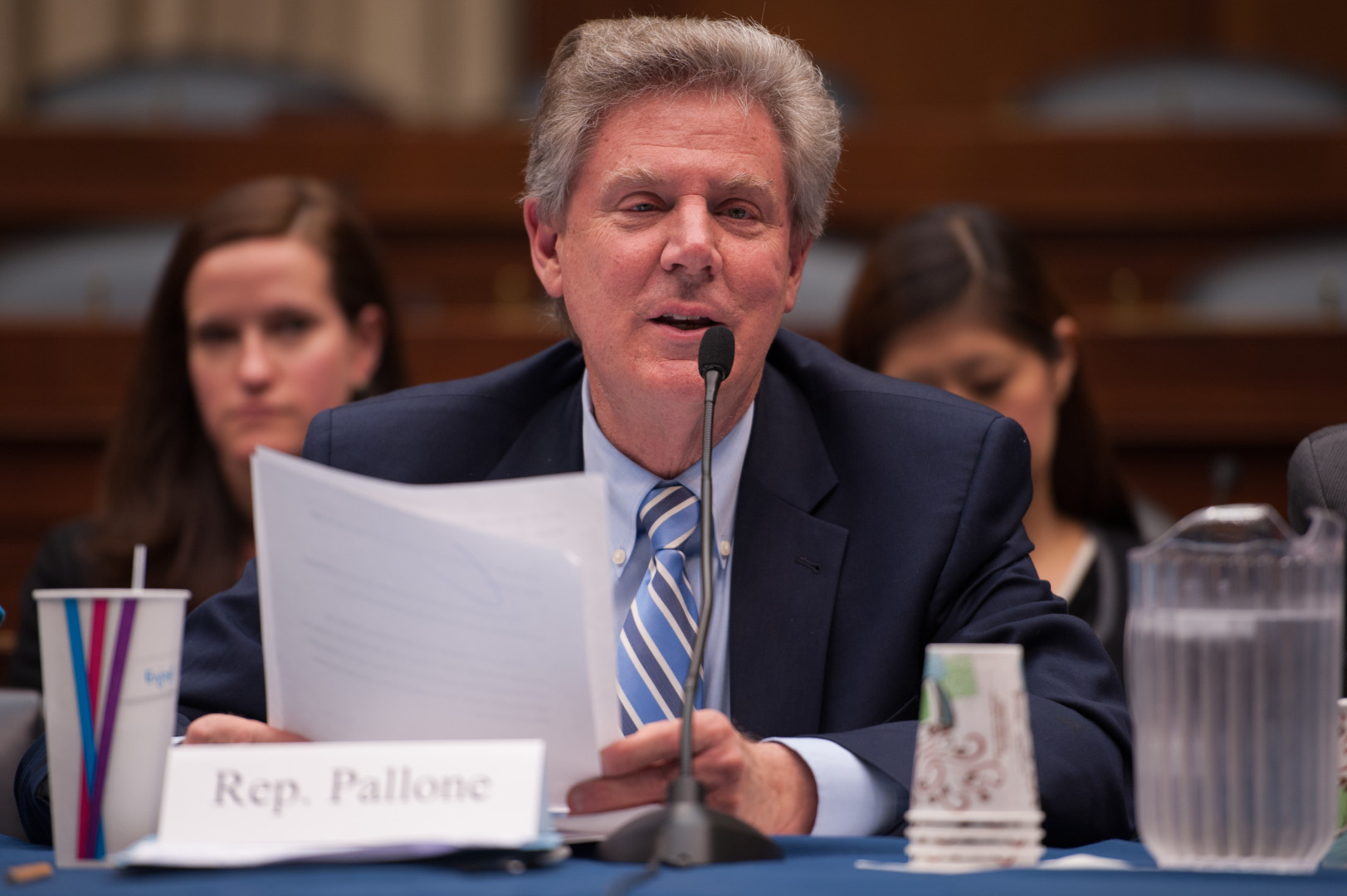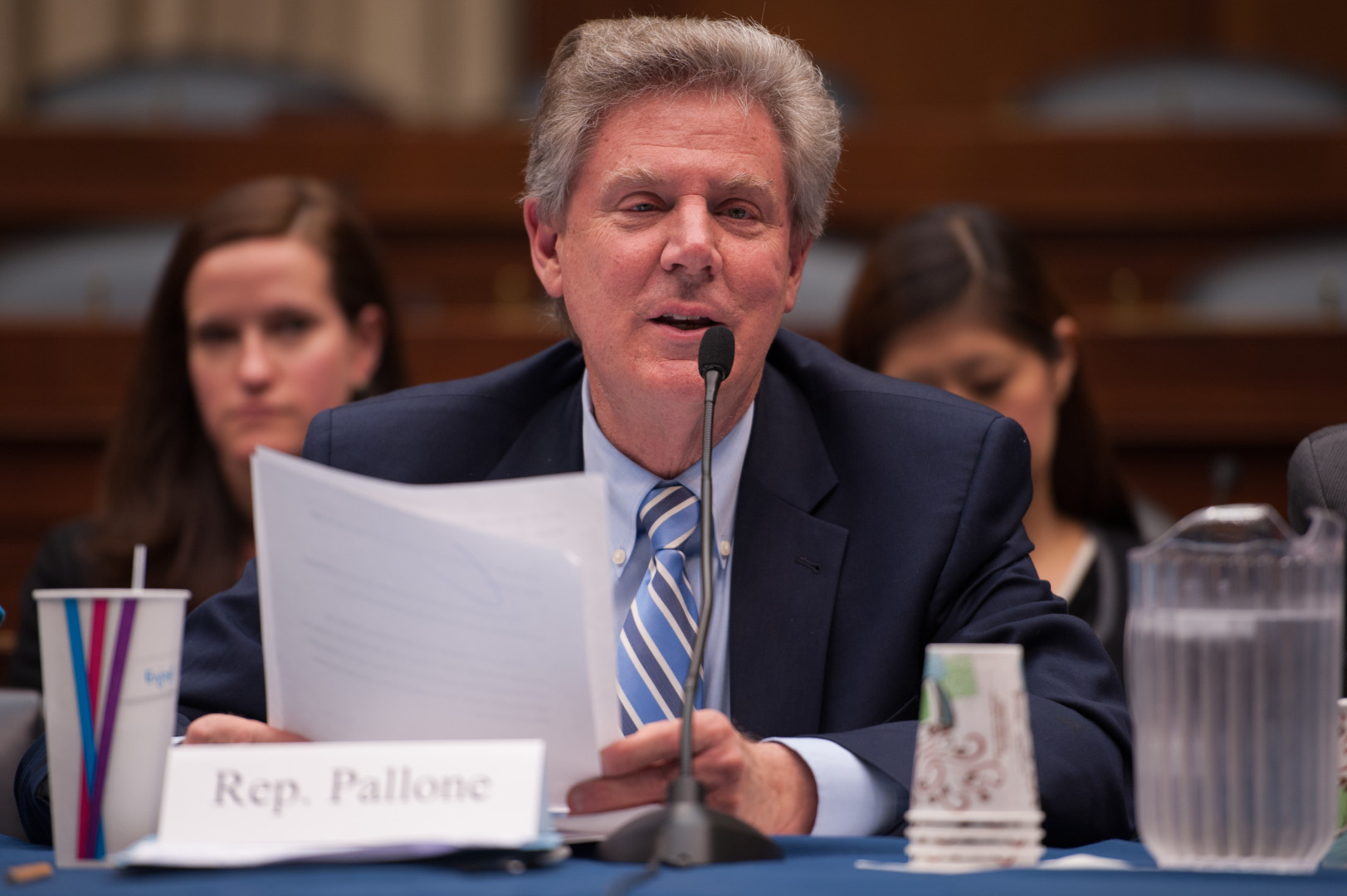 Rep. Frank Pallone has problems with legislation to overhaul the Toxic Substances Control Act, but it's not entirely clear what they are.
The New Jersey Democrat and Rep. Paul Tonko (D-N.Y.) issued a statement Tuesday saying the almost finalized measure emerging between House and Senate negotiators actually looks "weaker than current law." They did not specify which provisions in the final deal are weaker than the current law.
Both chambers have passed bills updating TSCA, but there are several differences, including on how and when federal regulations would pre-empt state regulations. The two bills also differ in their language on animal testing.
Advocates for the toxic substances overhaul say the current law is so weak that Pallone and Tonko's statement doesn't make sense.
Pallone, himself, did little to shed light on the statement on Wednesday. He told Morning Consult he is concerned about a provision that could pre-empt states from adding additional chemical regulations to a regulatory list, but he said that's not the part of the package that's weaker than the current law. He declined to explain further.
Pre-emption has been a major sticking point in negotiations between House and Senate lawmakers. There appeared to be a breakthrough earlier this month when Sen. Barbara Boxer (D-Calif.), whose home state's regulators are particularly interested in regulating chemicals, said she and Sen. Jim Inhofe (R-Okla.) had reached a deal.
Pallone said that's not the provision he was referring to in his statement on the bill being weaker than the current law. But he also said the pre-emption provision is problematic because it undermines states and replaces their authority with a weak law. That statement indicates that perhaps a stronger federal TSCA overhaul would make pre-emption less concerning in his eyes.
"The problem is that the Republicans have made this bill, from what I understand, that the draft that they're proposing, is weaker than the current law," he said. "So there wouldn't be any point in having it."
There are "many" provisions in the draft legislation that are weaker than the current law, Pallone said. But when asked to cite examples, he circled back to pre-emption and eventually responded, "I don't want to — I think I've given you enough."
The EPA released a statement late Tuesday that was in conflict with Pallone's assertion that the draft legislation is weaker than the current law.
"The TSCA legislative draft that EPA has seen is a clear improvement over current law and is largely consistent with the administration's principles for TSCA Reform," the written statement said. "Critically, the bill would address the fundamental flaws that have hindered EPA's ability to protect human health and the environment from chemical risks.  We understand that parties continue to work on further improvements to the draft, and EPA stands ready to support the effort to finalize strong legislation to protect public health."
Amid reports that Pallone may have taken issue with animal-testing provisions, he told Morning Consult he does not have any problems with the legislation's language limiting chemical testing on animals.
"I don't know of any issue related to animal testing," Pallone said. "As far as I know, the animal-testing issue is largely resolved. We're all of the opinion that animal testing should only be as a last resort."
Thirty-nine House Democrats earlier wrote Pallone a letter asking for his support for the animal-testing provision, expressing concern that it had become a sticking point. The animal-testing language was offered in the Senate bill by Sen. Cory Booker (D-N.J.), who beat Pallone in a heated Senate primary campaign in the 2013 special election. Humane Society of the United States President Wayne Pacelle told PoliticoPro that Pallone was "the only person standing in the way" of Booker's animal-testing provision, adding that it's "not enormous speculation to think that he's trying to deny Booker credit for saving so many animals."
Sara Amundson, executive director of the Humane Society Legislative Fund, was more measured in her response while speaking to Morning Consult on Wednesday. She pointed to the EPA's statement that the current draft legislation is an improvement, saying the Humane Society only wants to "add our voices to that chorus" supporting the bill. She said Pallone's opposition is "a little surprising," considering that "Pallone is a strong supporter and has always been a friend to the Humane Society."
It's understandable that Pallone could withhold support over differences between the House and Senate bills, said Jack Pratt, chemical campaigns director for the Environmental Defense Fund. But he added that the current law is so weak that there's no way an update could be worse.
The 1976 law applies such stringent restrictions to the Environmental Protection Agency's ability to regulate dangerous chemicals that the agency's legal rationale for regulating asbestos was rejected under the current law.
A bipartisan group of senators and some House Republicans announced Tuesday that they "are finalizing a TSCA reform bill that represents an improvement over both the House and Senate bills in key respects."
The House passed its bill in June 2015 by a 398-1 vote, and the Senate passed its bill in December by a voice vote.