Photo of the Day: Bathroom Politics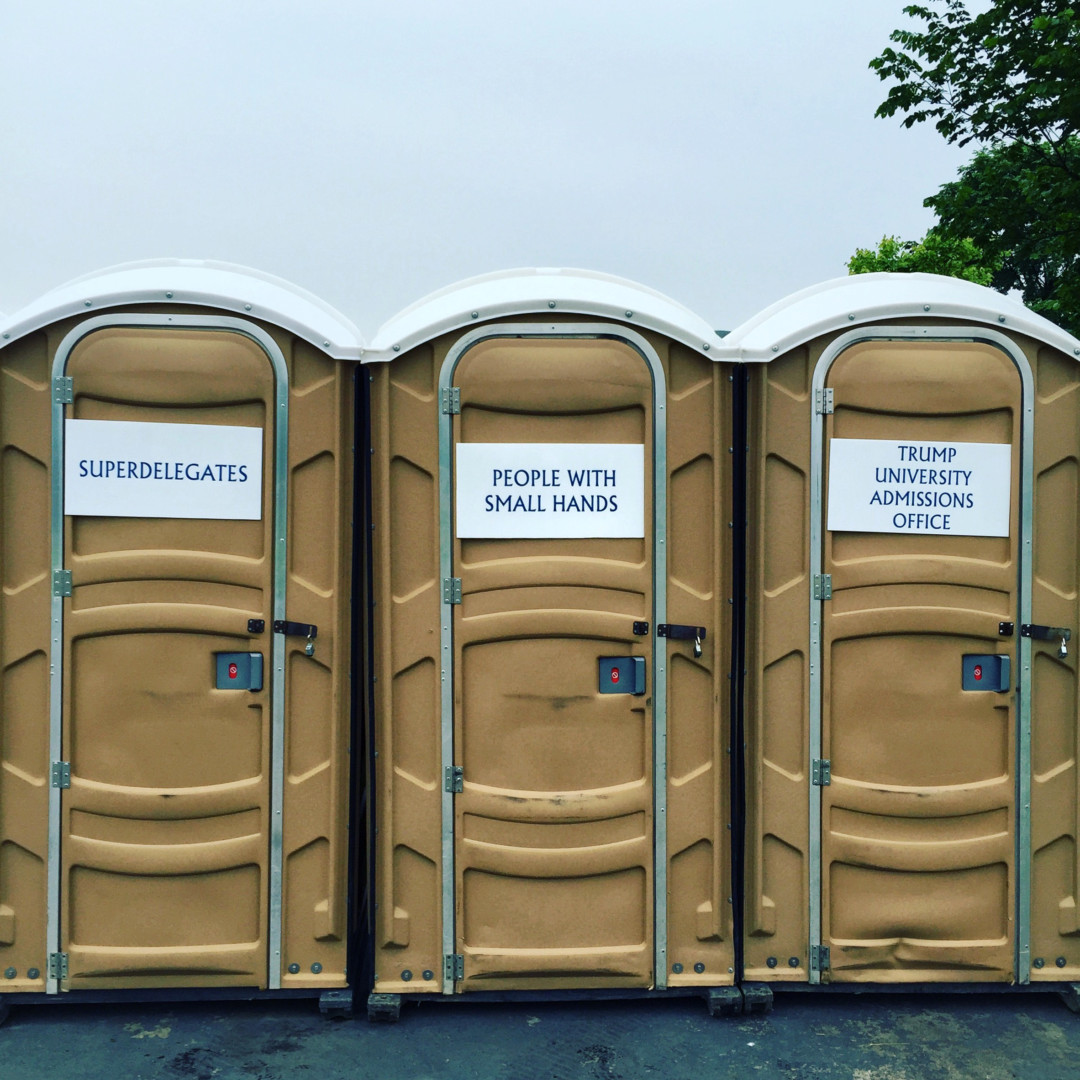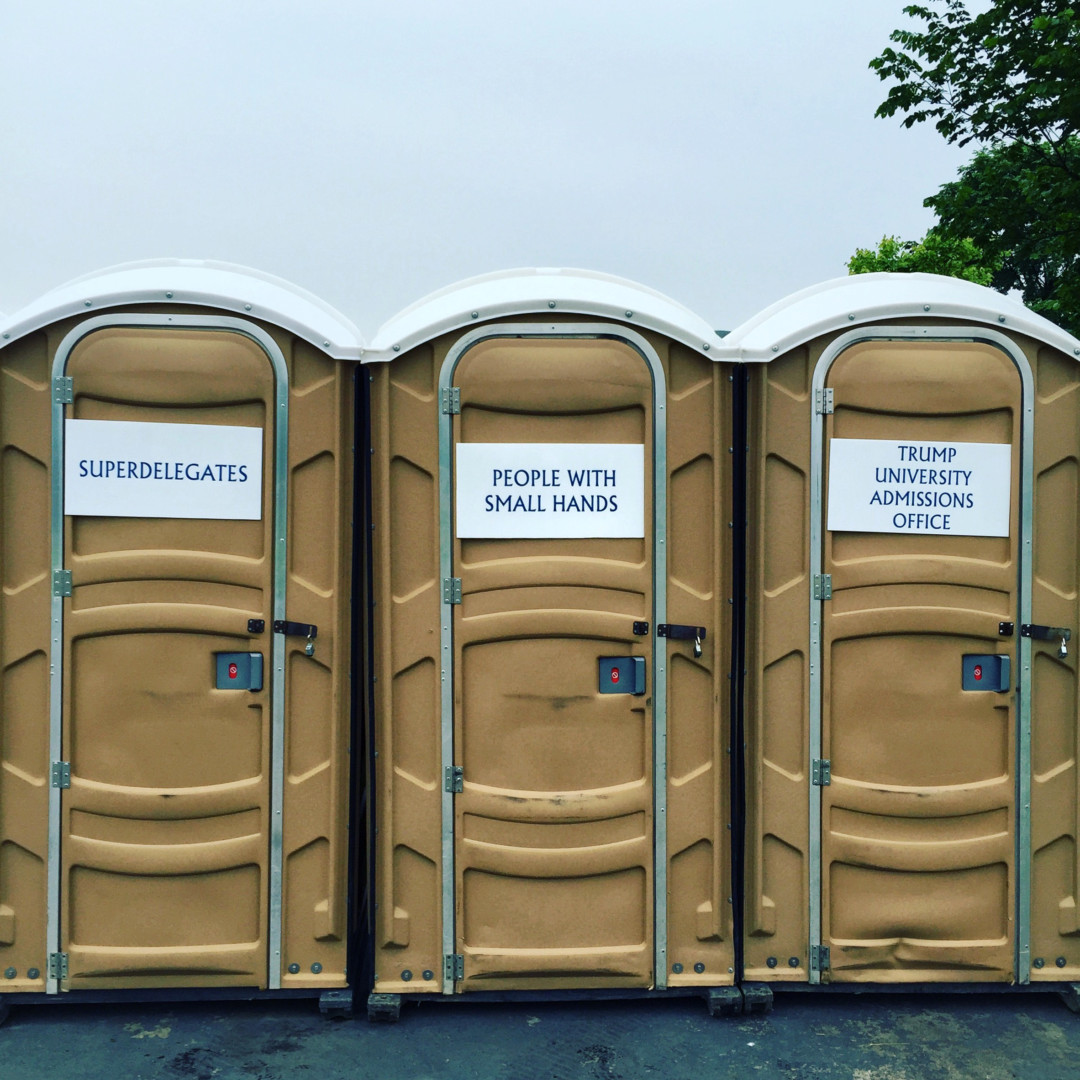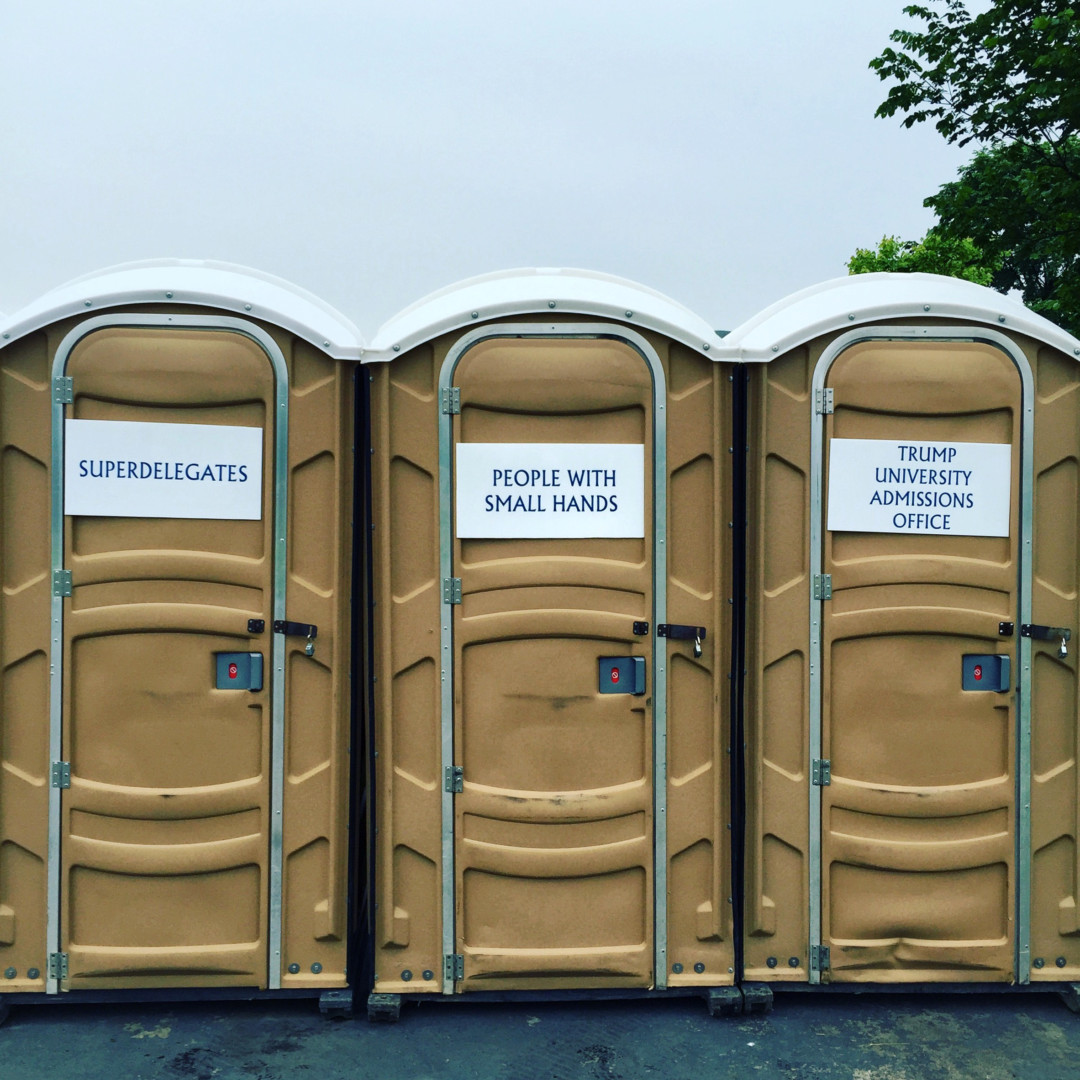 "Only in this town." On Wednesday morning at the ACLI Capital Challenge 3-mile race, even the the porta-johns are political.
The race, hosted annually by the American Council of Life Insurers to raise funds for the Fidelco Guide Dog Foundation, draws a healthy crowd of journalists, Capitol Hill aides, executive branch staffers, and lawmakers. Brandon Cherry, who works at the Federal Energy Regulatory Commission, carried the day with a blazing 15:03 run. Sen. Tom Cotton (R-Ark.) was the fastest lawmaker, crossing the finish line in 18:35 and placing 51st overall.