Red States Push Back on Federal Transgender Guidance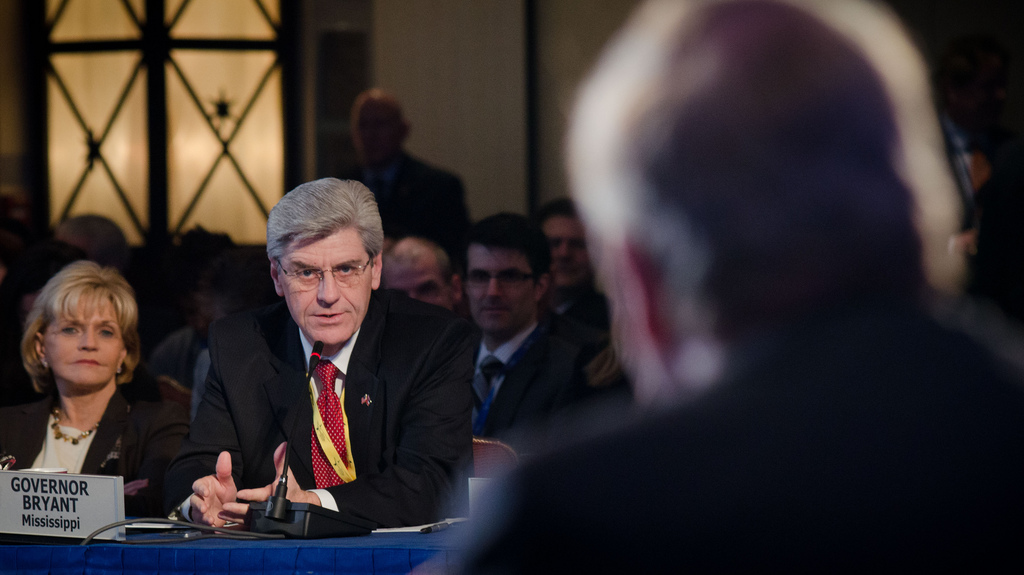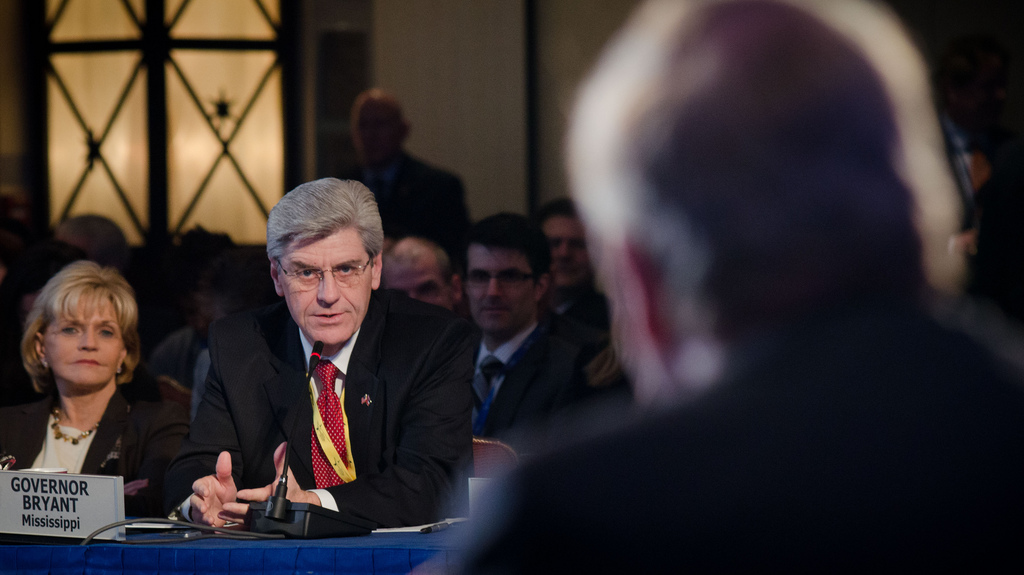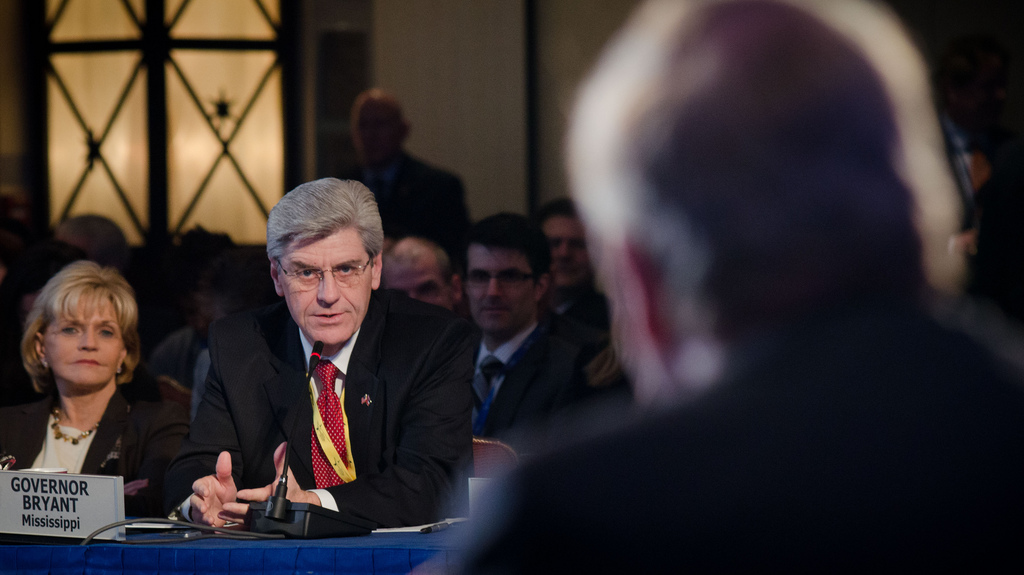 A fight over transgender bathroom access has erupted in states across the country as conservative governors and legislatures push back against a sweeping Obama administration mandate requiring public schools to allow students to use the restroom of their choice.
Governors and legislators in half a dozen Republican-led states are considering how to respond to the order, issued by the departments of Justice and Education last week, that interprets Title IX's prohibition on discrimination on the basis of gender to extend to gender identity.
In a letter to schools sent Friday, the departments said schools "must allow transgender students access to [restroom and locker room] facilities consistent with their gender identity." While the order is not a law, it opens school districts who refuse to comply to possible lawsuits, and even a potential loss of federal funding.
The new directive comes after the Fourth Circuit Court of Appeals ruled last month that Title IX protections extend to transgender students, after a Virginia student sued his local school district. The Justice Department and North Carolina have sued each other over a new state law that would keep transgender residents out of bathrooms that match their gender identity.
Conservatives criticized the new directive and promised a response. In Tennessee, state Rep. Glen Casada is canvassing legislators to gauge support for a special session to block the requirements. Georgia state Sen. Josh McKoon, chairman of the Senate Judiciary Committee, plans to file legislation that would allow parents to sue the state and school districts; a group of Georgia state senators have called on Gov. Nathan Deal (R) and Attorney General Sam Olens (R) to promise to defend school districts that defy the order.
A handful of governors have urged their state education departments to ignore the order.
"The directive is nonbinding, and does not carry the force of law. Because these decisions are better left to the states, and not made at the point of a federal bayonet, Mississippi's public schools should not participate in the president's social experiment," Mississippi Gov. Phil Bryant (R) said in a statement.
Arkansas Gov. Asa Hutchinson (R) said school districts in his state should ignore the order. The state's Attorney General Leslie Rutledge (R) called the order "bullying and blackmail tactics"; Rutledge said she would work with attorneys general from other states to determine a legal response.
Attorneys general in Texas, Oklahoma and West Virginia sent a letter to the Justice and Education departments on Tuesday questioning whether schools would actually be at risk of losing their funding if they failed to comply, and the legal justification under which the departments acted.
Billions of dollars in federal education funding could be at stake for states that refuse to follow the federal guidance. The Department of Education estimates it will grant $10.9 billion to various Texas education programs this year; Mississippi education systems will receive more than $1.5 billion; Tennessee will get $3 billion; and Georgia will take in more than $5.2 billion in federal funding this year.
Local school districts, even those that oppose the federal guidelines, are leery about risking their federal funding, and most said they would follow the federal guidelines. Gwinnett County's school district, the largest system in Georgia, called the guidelines "overreach," but said in a statement they would comply.