Forget 2016, California Democrats Look to 2018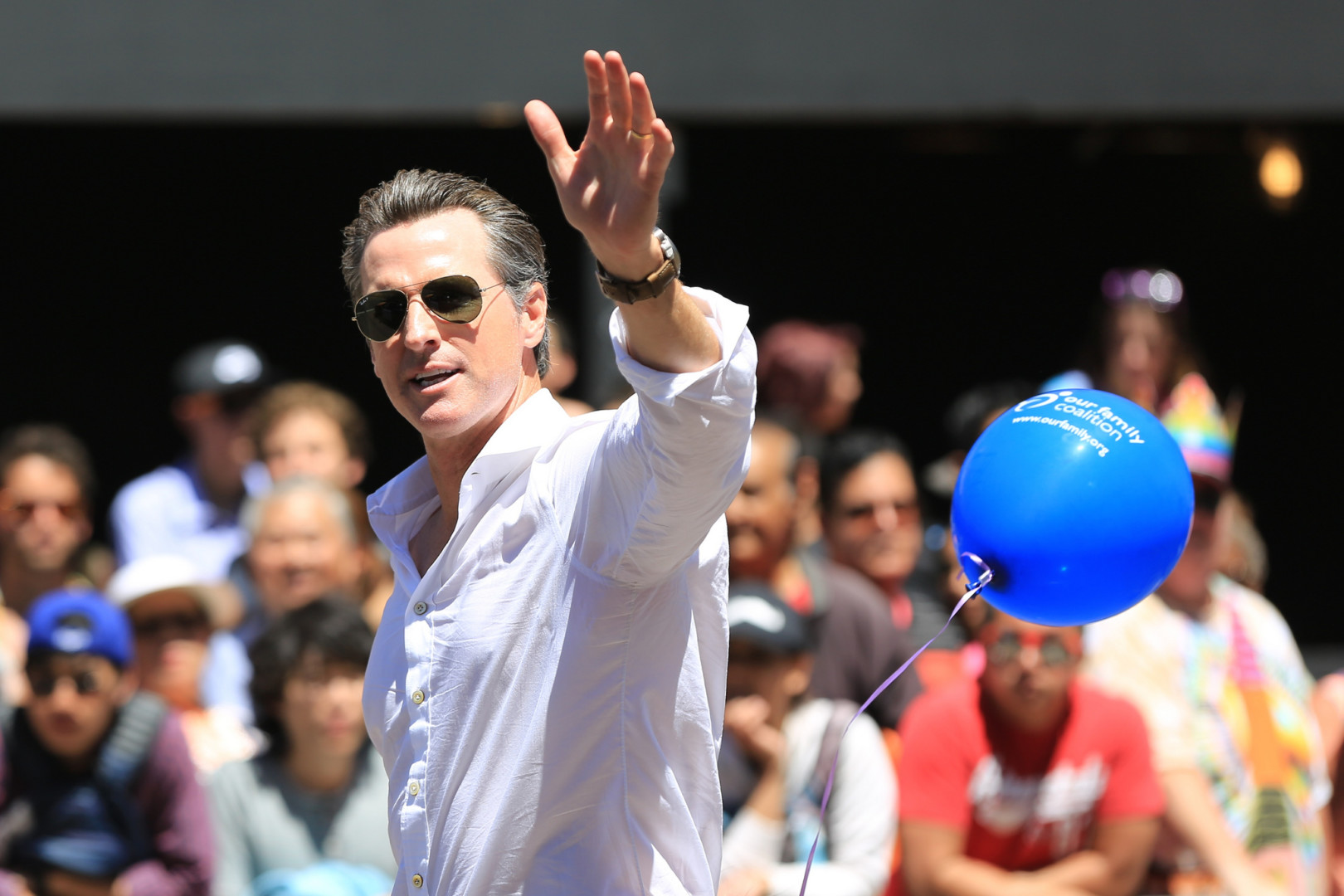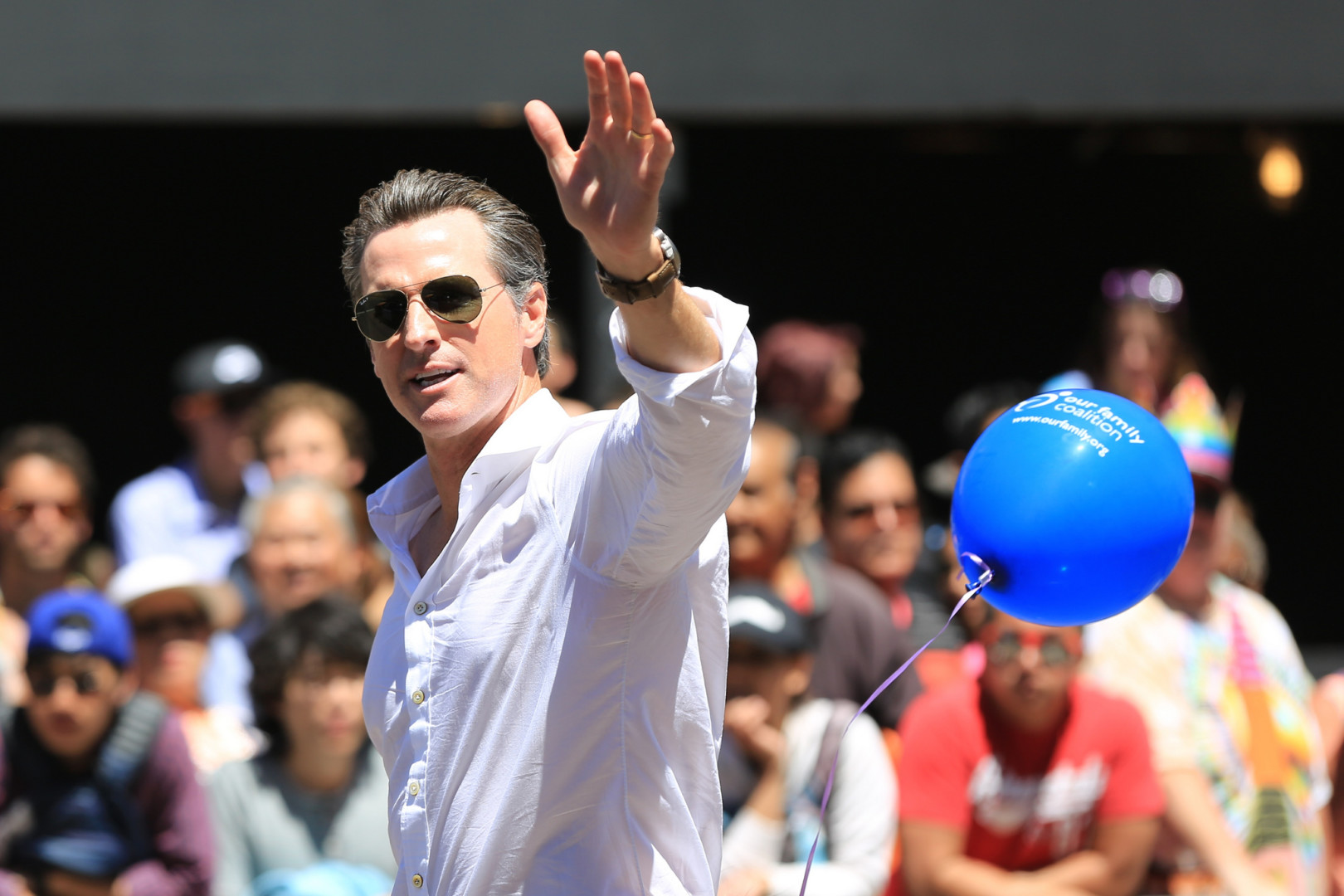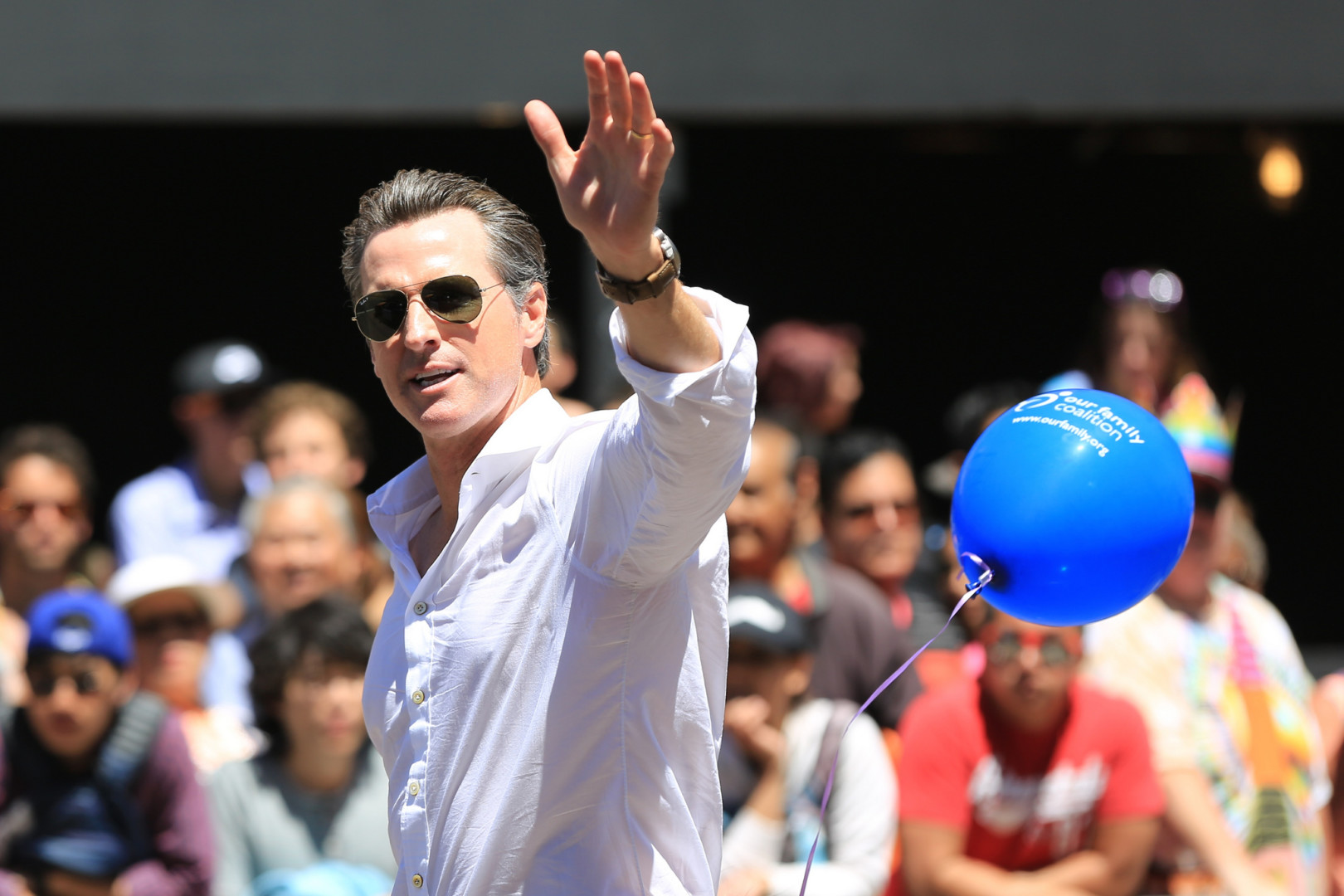 Patience may be a virtue, but for a generation of prominent California Democrats, years of waiting for their shot at the limelight has worn that patience thin. Now, those Democrats are lining up for a chance to claim one of the biggest stages in politics — more than two years before an election takes place.
State Treasurer John Chiang said this week he will run to succeed term-limited Gov. Jerry Brown, whose term expires in 2019. Chiang joins Lt. Gov. Gavin Newsom, who formally entered the race last year. A handful of others, including former state Controller Steve Westly, former Los Angeles Mayor Antonio Villaraigosa, billionaire environmentalist Tom Steyer and Secretary of State Alex Padilla are also considering mounting a run.
The contest promises to be hugely expensive — even before a general-election campaign. Chiang begins the race with more than $3 million left over from his last bid for treasurer, money he can transfer to his gubernatorial account. Newsom entered the race early to get a jumpstart on the dash for cash; he has more than $5.4 million on hand.
Even those big war chests pale in comparison to what Westly and Steyer could spend escalating the fight. Westly, a former eBay executive, spent $35 million of his own money in a failed bid for the Democratic nomination for governor in 2006; Steyer has emerged as one of the biggest funders of Democratic candidates and causes, spending $75 million on races in 2014 and pledging another $25 million this year.
The candidates are already scouting niches they could use to appeal to prominent elements of the Democratic coalition. Newsom is trying to corner the market on liberal votes; he is among the chief drivers of a ballot measure to legalize marijuana for recreational purposes this year. Steyer is funding an initiative likely to qualify for this year's ballot that would raise tobacco taxes by $2 a pack.
Villaraigosa would start with strong recognition in the Los Angeles area, which accounts for about a quarter of the Democratic primary vote, and among Hispanic voters, who make up about 30 percent of the primary vote. Chiang boasts strength among Asian American voters, an increasingly important constituency among California Democrats and the fastest-growing minority group in the state.
Chiang is likely to lay claim to Brown's broadly popular mantle as a socially liberal, fiscally prudent manager of government finances. Despite California's liberal national image, Brown has opposed several plans for new social spending advanced by the more liberal Democratic-controlled legislature, warning that the state's positive budget outlook isn't likely to last.
"John Chiang is the sleeper in this race," said Steven Maviglio, a Democratic strategist in Sacramento with close ties to legislative leaders. If other Democrats carve up the liberal vote, Chiang could position himself as a centrist who attracts independents and some Republican voters — which would put him in good position if he and another Democrat survive California's top-two primary system.
An early test of potential Democratic candidates showed Villaraigosa and Newsom beginning in the strongest positions. Sixty percent of registered Democrats said they would be inclined to back Newsom, while 58 percent said the same about Villaraigosa, according to a Field Poll conducted last October. Just 41 percent said the same about Steyer, with Chiang and Westly clocking in below 40 percent. Most California Democrats not affiliated with any of the campaigns believe Newsom is the early front-runner.
Though California tilts decidedly to the left, Republicans hope a divided Democratic field and a potentially favorable midterm-election year could give them a chance for a comeback. Fresno Mayor Ashley Swearengin (R), who ran for controller in 2014, and former state Insurance Commissioner Steve Poizner (R), who can bankroll his own campaign, are both said to be considering bids.
But not all of the candidates circling the governor's mansion today may end up in the race two years from now. Complicating matters is Sen. Dianne Feinstein (D), whose term also expires at the end of 2018 — and who has yet to say whether she will seek another term.
"I've got two years and nine months — ask me that in about a year," Feinstein, 82, told The Los Angeles Times when asked whether she would run again last month.
Steyer and Newsom both briefly considered running for Sen. Barbara Boxer's (D) seat this year, after she announced last January she would not run for re-election. Democratic strategists say Padilla and Eric Garcetti, Villaraigosa's successor as mayor of Los Angeles, would be tempted to take a look at a Senate race if one opens up.