Manchin Part of Efforts to Make Drugmakers Pay for Opioid Abuse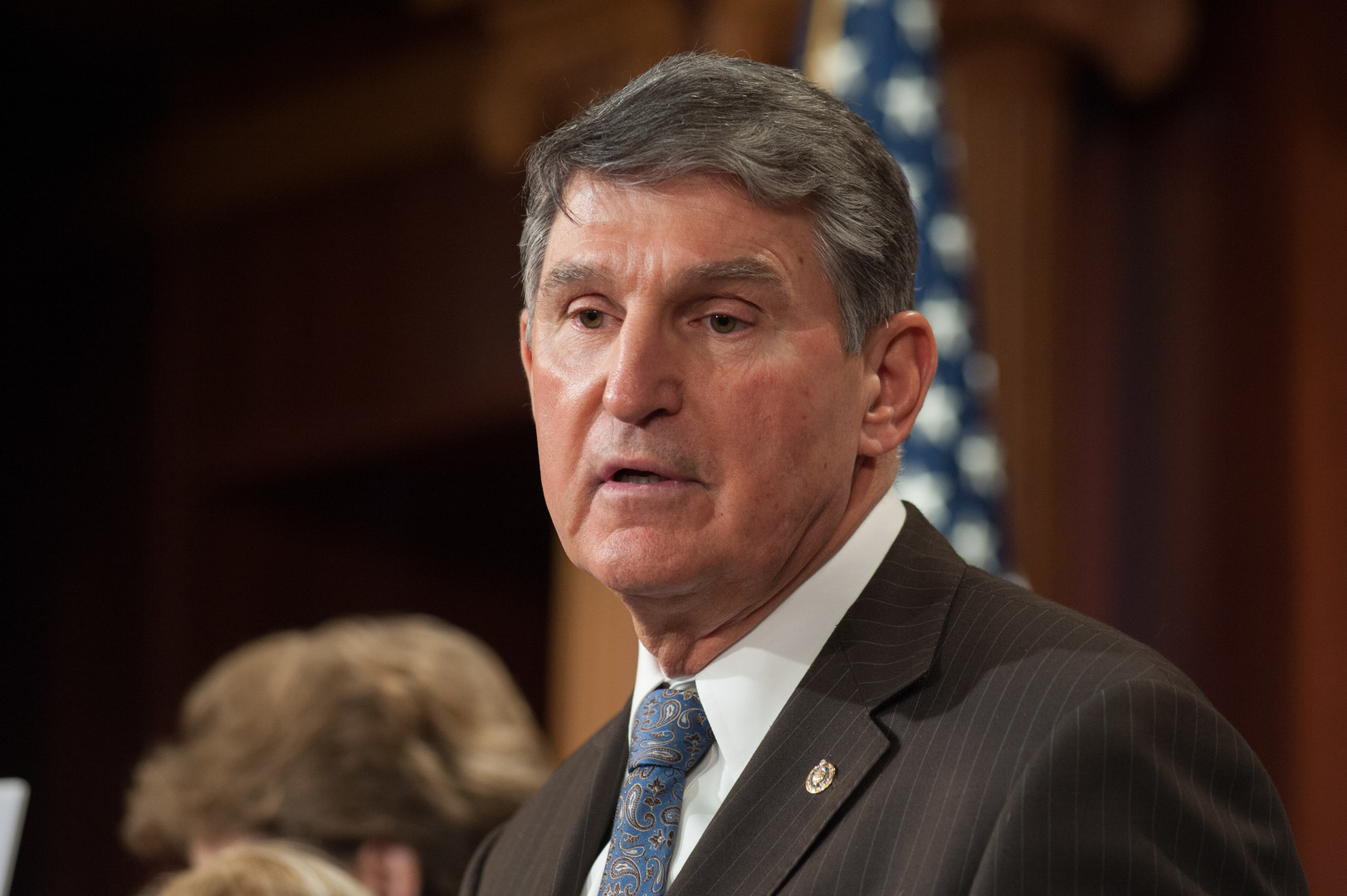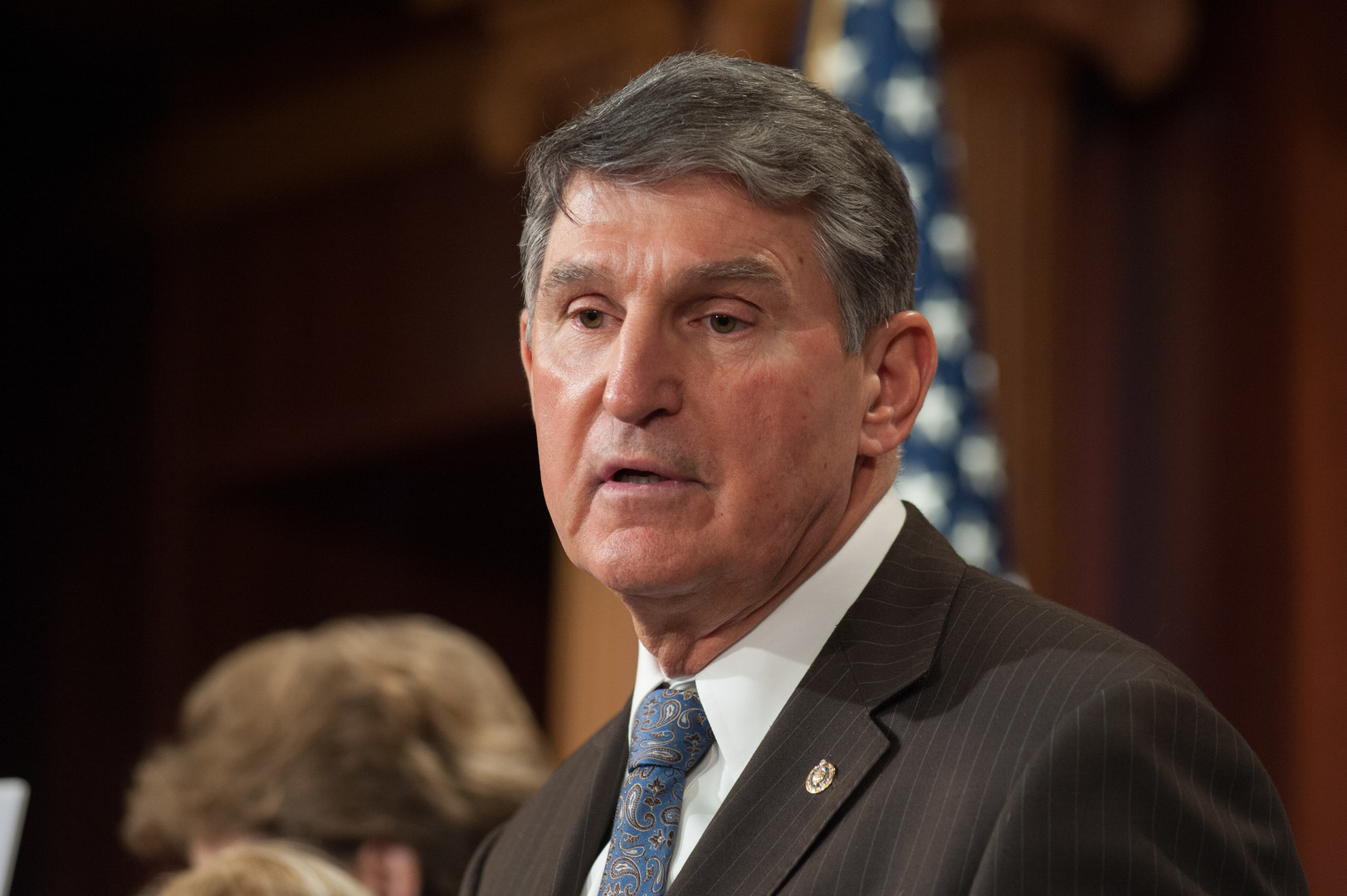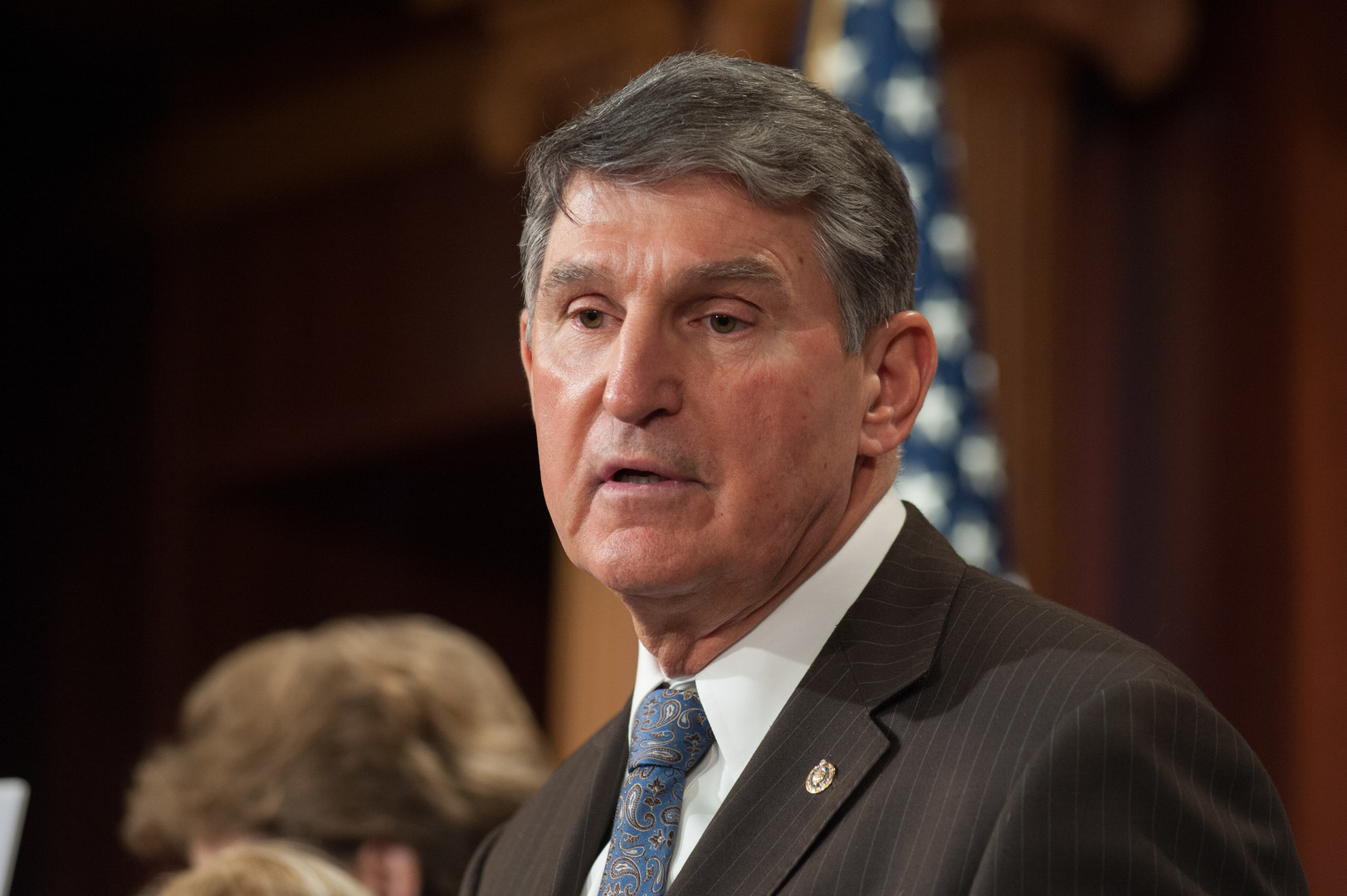 Sen. Joe Manchin (D-W.V.) and a handful of other Democrats on Monday announced a bill that would impose a 1-cent-per-milligram excise tax on every opioid pill sold. The money raised through the tax would then be used to fund opioid addiction treatment.
Republicans and Democrats alike say the legislation currently making its way through Congress is only the beginning of lawmakers' work to address the opioid epidemic. For some Democrats, this comes with a threat of aggressively targeting drug companies in the future.
Although the Manchin bill has very little chance of passage in the current Congress, the move signals that Democrats are not going to let the issue drop without pressing for more financial accountability from the drug industry for opioid abuse.
The bill is co-sponsored by Sens. Amy Klobuchar (D-Minn.), Heidi Heitkamp (D-N.D.), Jeanne Shaheen (D-N.H.), Angus King (I-Maine) and Tammy Baldwin (D-Wis.).
Many other Democrats, in interviews with Morning Consult, say they feel the current opioid legislation that has passed in the House and the Senate lets pharmaceutical companies off easy for their role in the epidemic.
"I think, long-term, the present system seems broken," said Sen. Richard Blumenthal, a Connecticut Democrat who used to be the state's attorney general, "the system for reviewing both safety and costs."
As attorney general, Blumenthal filed a lawsuit against Purdue Pharma, the maker of OxyContin, for its role in the opioid epidemic. The lawsuit ended in a settlement in 2007. It accused Purdue of off-label marketing of the drug, or illegally encouraging doctors to use the medication in ways not approved by the Food and Drug Administration. It also alleged Purdue failed to fully disclose the drug's risk of abuse and misuse.
The settlement involved 27 states (including Connecticut). The company paid $19.5 million, pledged to change its ways and has since reformulated OxyContin to include abuse-deterrent properties.
Once patients become addicted to prescription painkillers, they often switch to heroin, which is cheaper. Purdue has responded positively to the lawsuit over the past decade, but some lawmakers say it's not enough and are calling for the drug industry to have more skin in the game when it comes to paying for the epidemic.
There are several ideas that have cropped up in amendments, stand-alone bills, or as draft thoughts on paper. All of them go further than the Senate-passed Comprehensive Addiction and Recovery Act or the bills passed by the House earlier this month, which are supposed to be reconciled through a conference committee soon.
Sen. Ron Wyden (D-Ore.) introduced an amendment to CARA, which was voted down on party lines, that would have doubled the penalties to companies found guilty of providing kickbacks to doctors who prescribe their drugs. Manchin also introduced an amendment similar to the bill introduced Monday, which was also voted down on party lines.
Sen. Sheldon Whitehouse (D-R.I.), the lead Democrat who worked on CARA, said he supports Manchin's idea of an excise tax on opioid pills.
"Since [the drug companies are] so at the heart of this problem, they should be contributing to the solution rather than just putting it on the general taxpayer. I'm pretty satisfied with where we are other than that," Whitehouse said.
Minority Whip Dick Durbin (D-Ill.) has also been vocal about increasing drugmakers' role in solving the epidemic. When asked recently whether he thought the current legislation did enough to hold drug companies accountable, he emphatically shook his head no.
Republicans interviewed for this story did not explicitly point the finger at drug companies, but all agreed more could — and will — be done by Congress to tackle the epidemic.
"It helps. It's a step in the right direction, but we could do more," said Sen. Rob Portman (R-Ohio), the Republican lead co-sponsor of CARA. "The Senate bill, I think, is stronger than the House bill on dealing with overprescribing, and also with drug monitoring programs."
When asked whether CARA was the end of opioid legislation, Sen. Chuck Grassley (R-Iowa), chairman of the Judiciary Committee, said, "Oh heavens no." However, he said he thinks CARA, which advanced from his committee, will be all the current Congress can get passed.
Although other provisions would have been good additions to the bill, he said, there simply wasn't time.
"Considering the epidemic that we have, we don't have time to do that," he said when asked about whether the bill addresses the role of drugmakers in the epidemic. "And indirectly, trying to do it by how doctors practice medicine, pain relief, and by trying to – if you could stop, if there's something you could do with the manufacturing or the delivery level and all that, that'd be good."
He said that by reducing the number of opioids prescribed, this naturally cuts into the profits of drug companies that manufacture them and takes care of drug companies' financial role. "If there's less prescribing, there's going to be less profit made," Grassley said.
Although there's no clear vehicle for further opioid legislation in the near future, Blumenthal hinted that a general legislation crackdown on the drug industry may be brewing. It's already under intense pressure for rising drug prices, with presidential candidates threatening to crack down on the industry once in office.
"The spiraling increases in drug prices that we've seen have put them, have made them unaffordable for a lot of patients," Blumenthal said. "The drug shortages that we've seen have hampered care in hospitals around the country, everything from the workhouse anesthesia medicines to other basic sorts of drugs are in short supplies in many hospitals, in Connecticut and around the country. And the safety process often is flawed. So I think we need to review the whole system."