Menendez, Gutiérrez Seek to Thwart House Puerto Rico Bill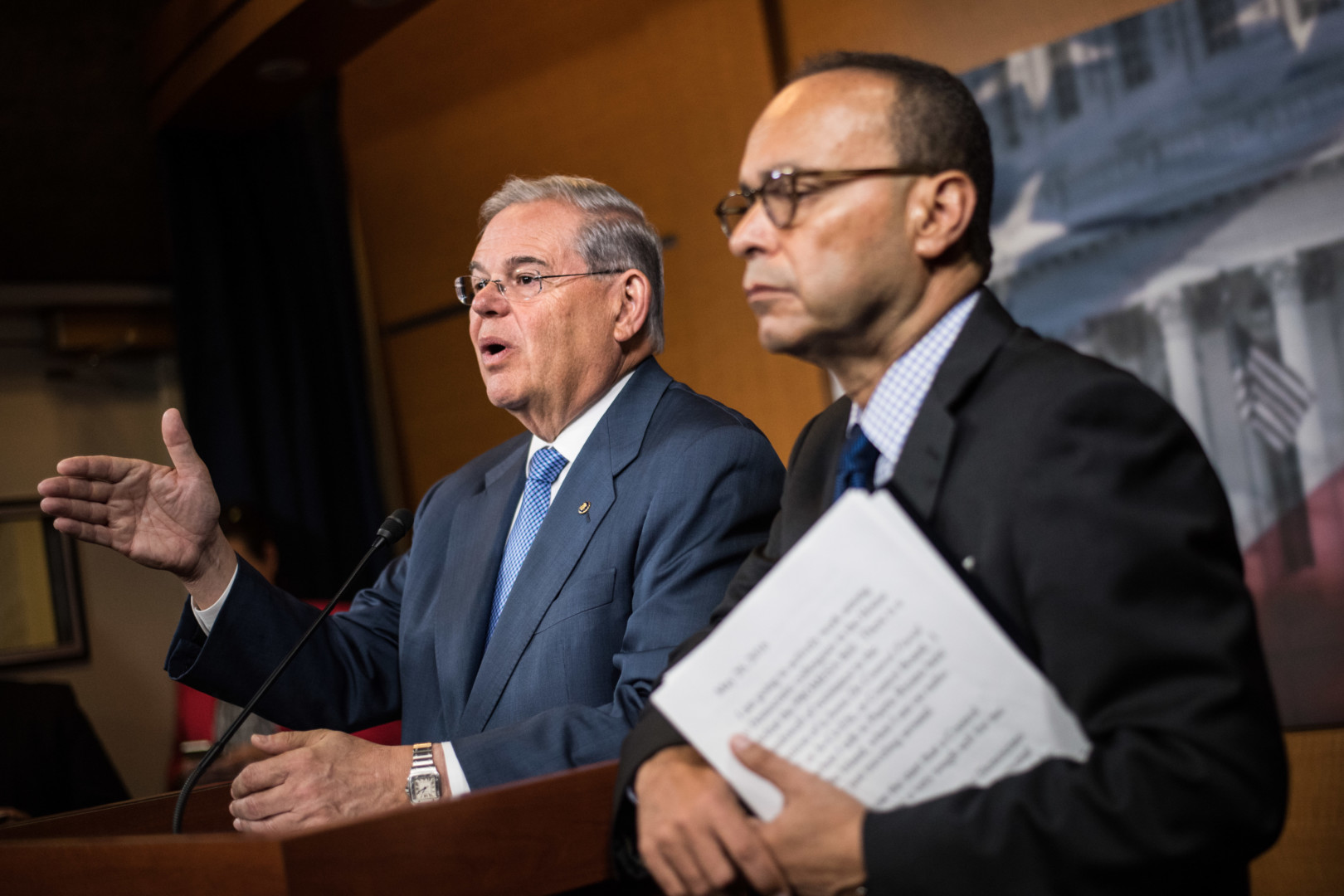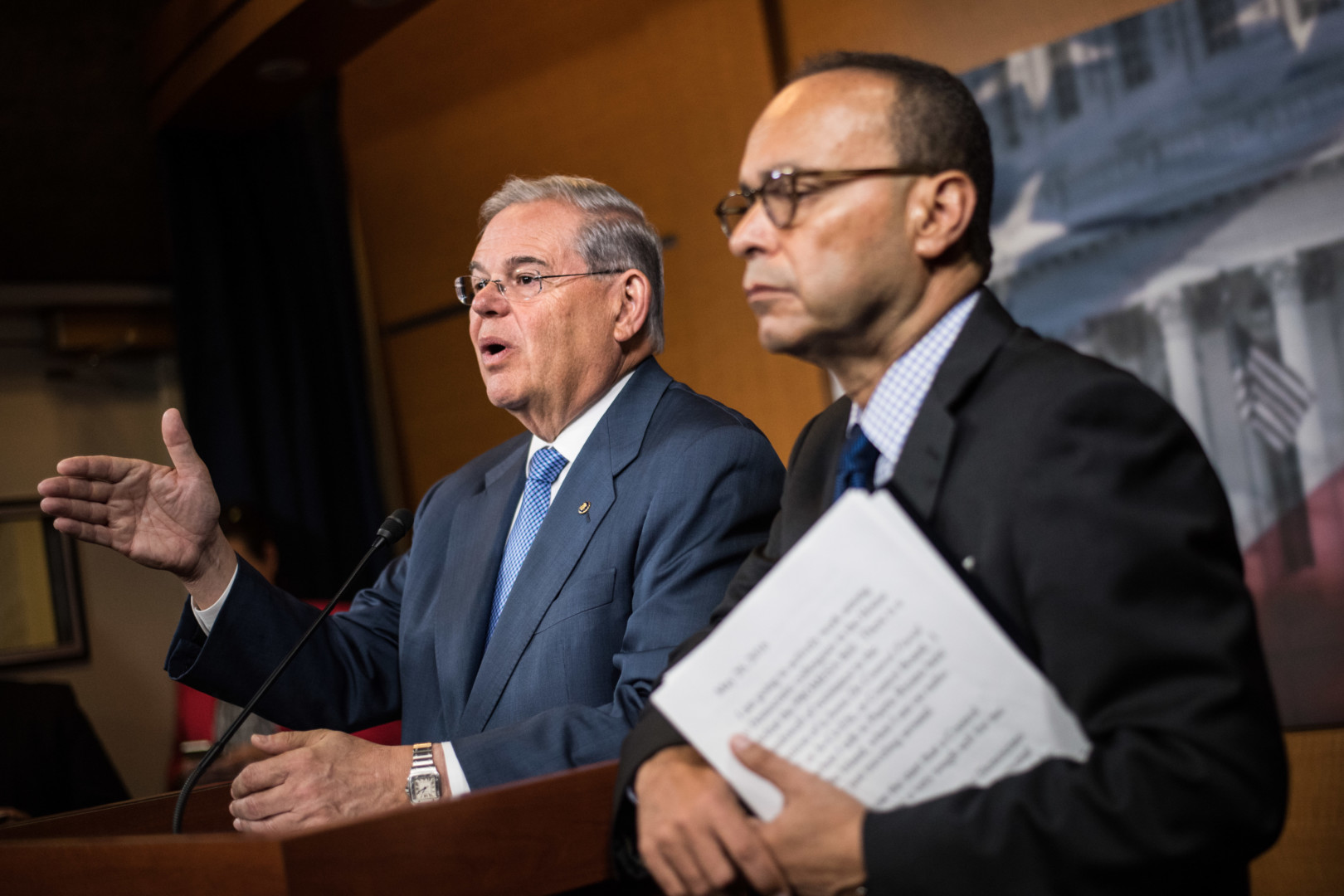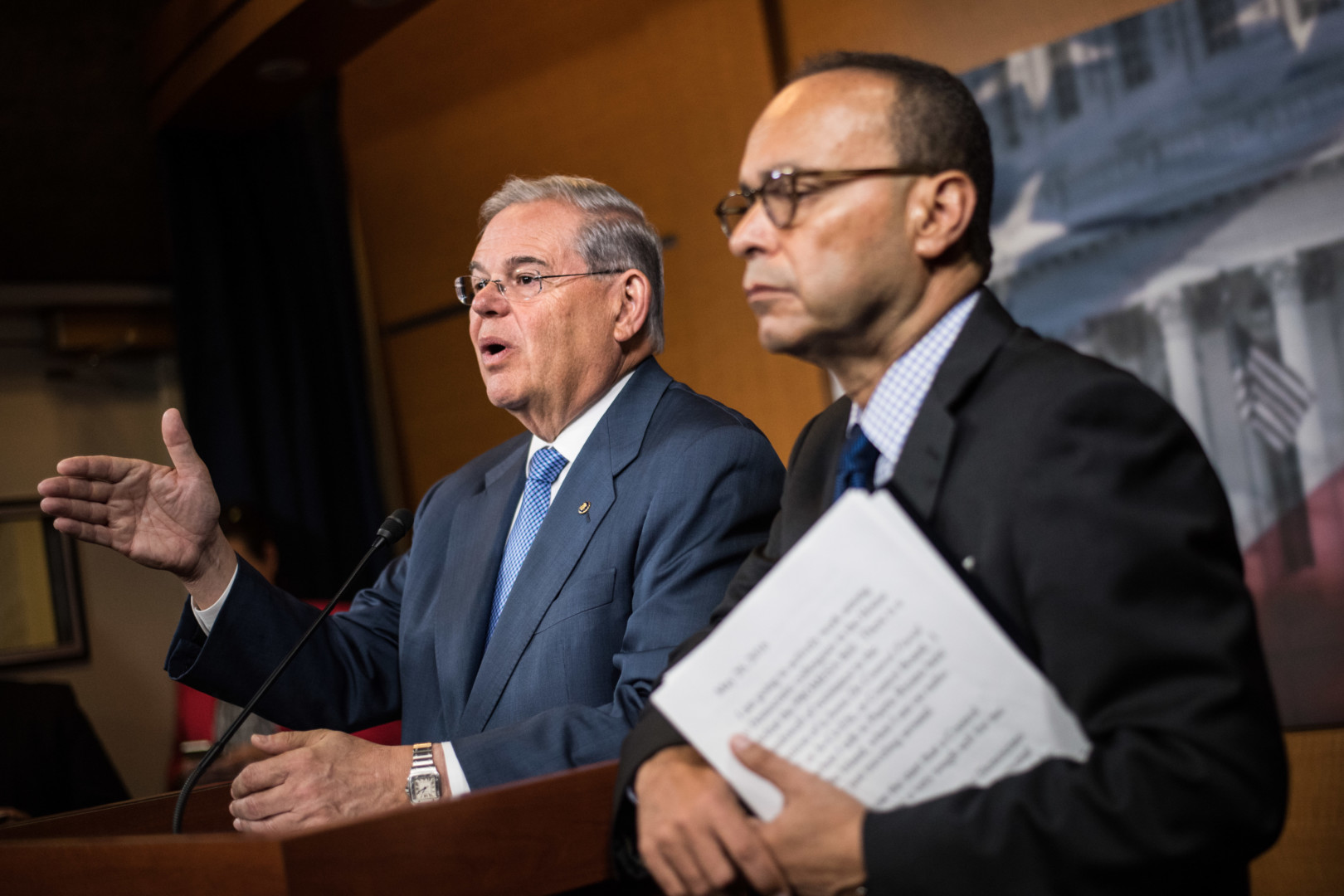 Two Hispanic Democratic lawmakers on Thursday said they will actively work to significantly change or sink a House bill to give Puerto Rico debt restructuring tools.
Sen. Robert Menendez of New Jersey and Rep. Luis Gutiérrez of Illinois said at a joint press conference that the current legislation, H.R. 5278, does not provide for an orderly debt restructuring process and places too much power in the hands of a fiscal oversight board whose members are still unknown. That type of action continues neo-colonialist behavior that Gutiérrez said has been all too common throughout the mainland United States' relationship with Puerto Rico.
Gutiérrez said he will "actively work" to defeat the current language in the bill, adding that he has met with officials such as Sen. Dick Durbin of Illinois, the second-ranking Senate Democrat, to muster opposition to the House legislation. Menendez also said a number of unnamed Democratic senators appeared interested in his reasons for opposing the bill at this week's closed-door luncheon.
Menendez said there is no hurry to help passage of a bill in a short time, including before a July 1 payment is due. He believes that deadline is "about paying bondholders" nearly $1 billion.
"I don't believe in being jammed for a bad bill. So our goal here is to wave our sabres early, and to see change," he said.
Some of Gutiérrez's comments also hinted at a dispute over the merits of the oversight board among politicians involved in the issue, depending on if they support Puerto Rican statehood, complete sovereignty for the island, or maintaining its current relationship with the mainland.
Pedro Pierluisi, Puerto Rico's non-voting representative in Congress, is a member of the island's pro-statehood party and caucuses with Democrats, while Gutiérrez supports complete independence for the island. Another Puerto Rican party, to which Gov. Alejandro García Padilla (D) belongs, supports maintaining San Juan's current arrangement with the mainland.
Gutiérrez chided Pierluisi for calling the current bill a precursor to statehood. Pierluisi is a supporter of statehood, and he has said the control board provisions in the debt restructuring bill could serve as "a bridge to a brighter future for Puerto Rico, a future that includes a 51st star being added to the American flag."
"You think you're going to have statehood [by] declaring Puerto Rico bankrupt?" Gutiérrez queried to reporters after the press conference. "I believe passionately in independence for Puerto Rico. I will not use this bill to promote my own personal position and ideological stance on the people of Puerto Rico."