All Eyes on Shuster With FAA Funding Set to Expire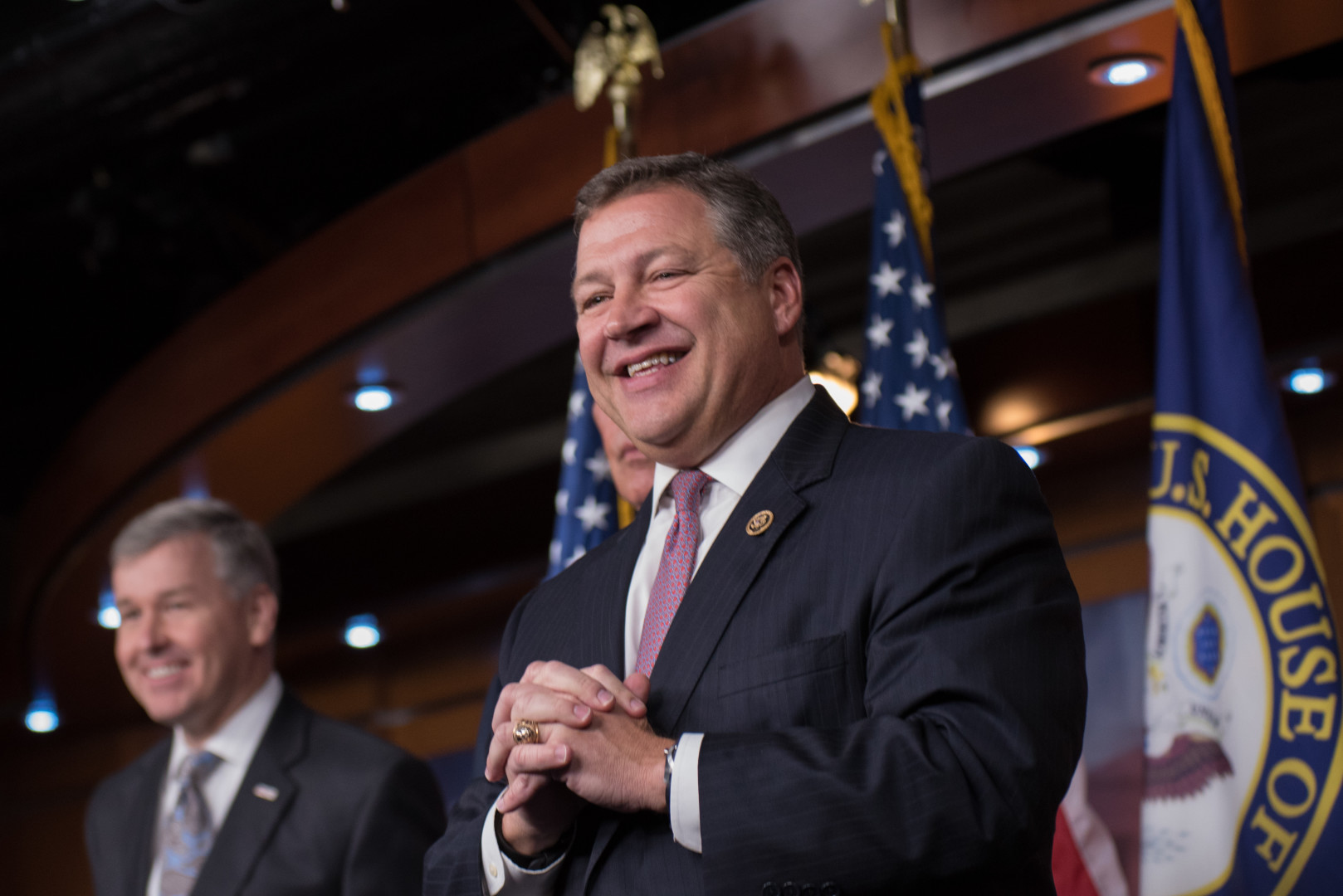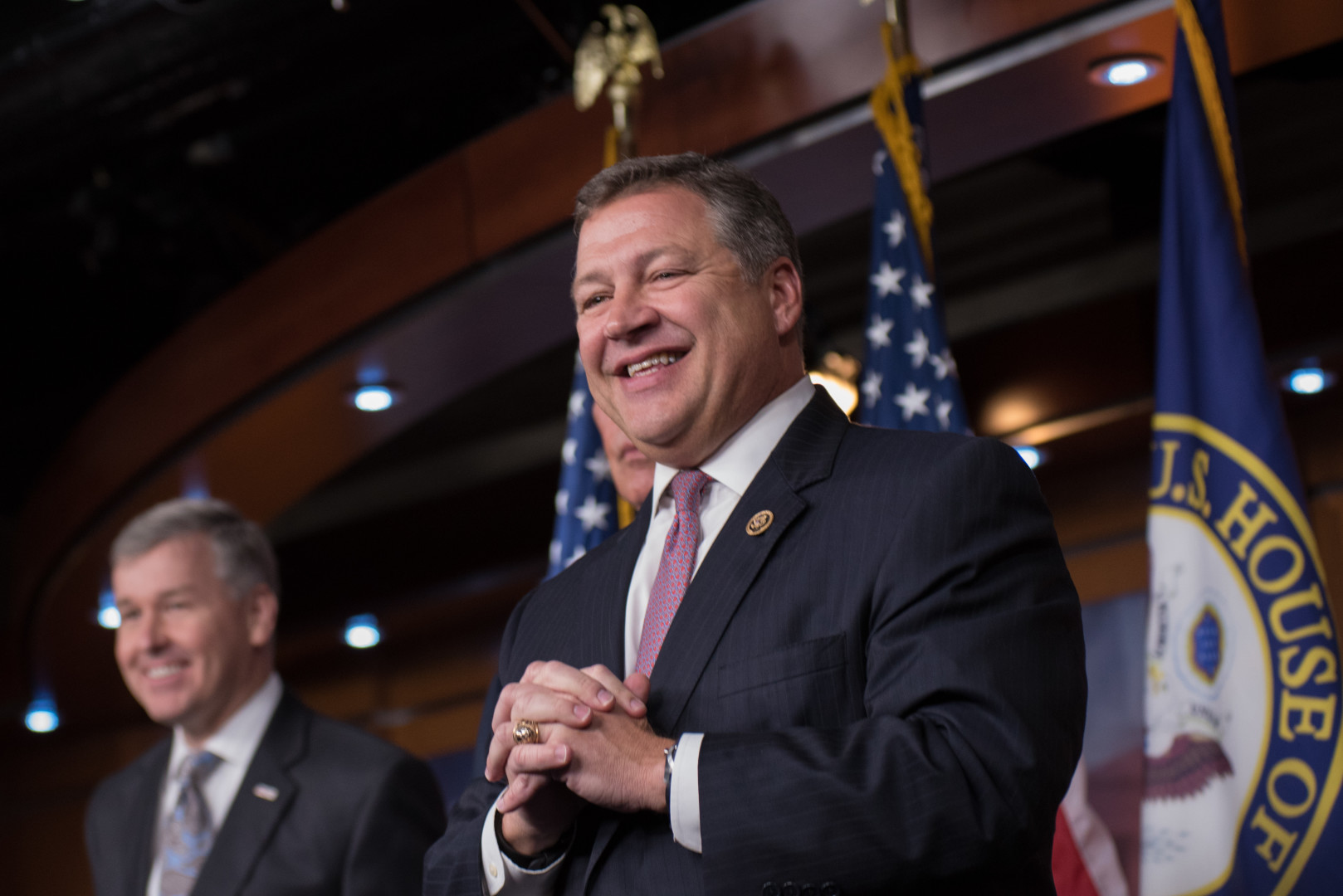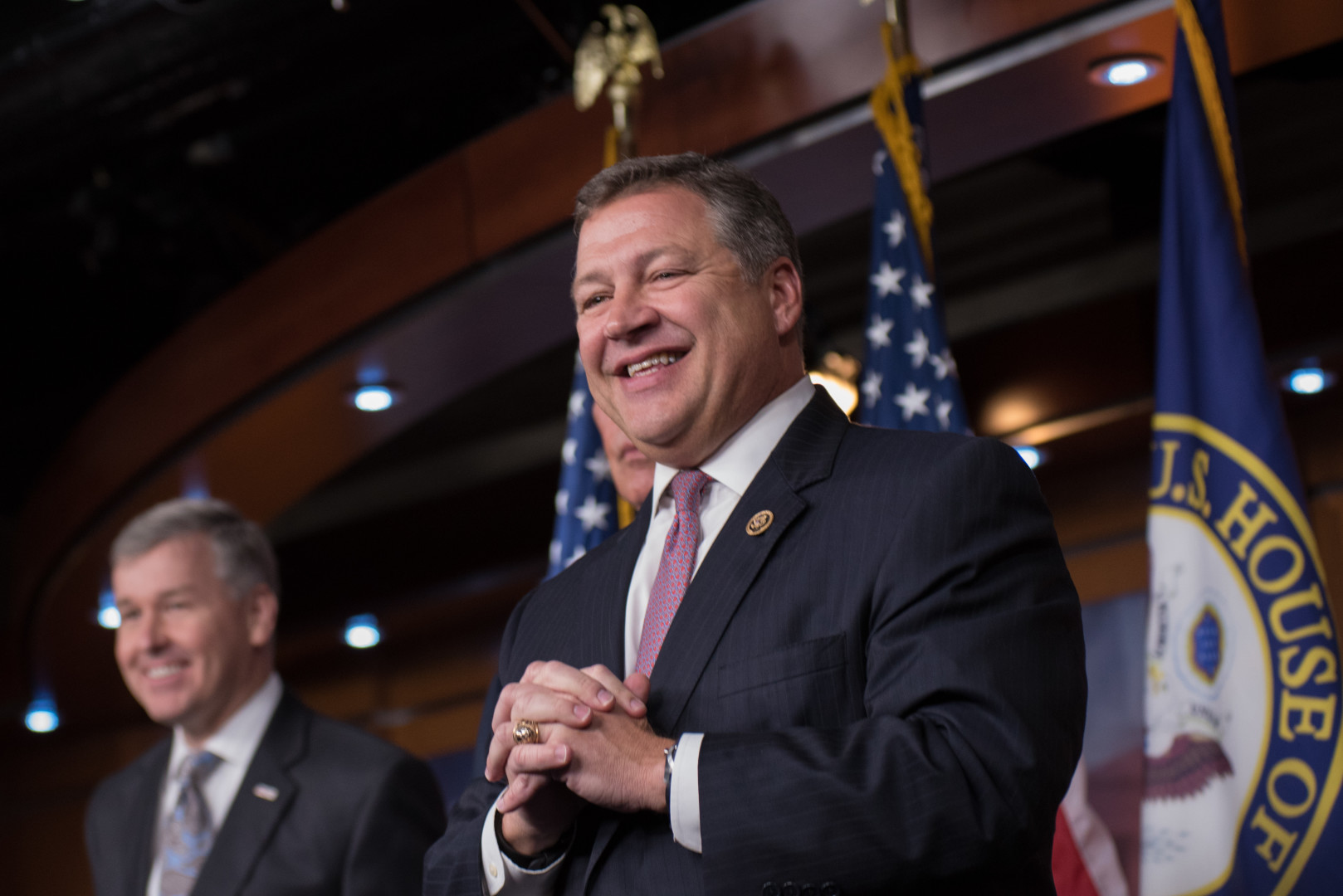 The return to regular order under House Speaker Paul Ryan (R-Wis.) has derailed the appropriations process so far, and it could soon do the same with the Federal Aviation Administration reauthorization.
Ryan has tapped House Transportation Committee Chairman Bill Shuster (R-Pa.) to lead the effort to extend FAA funding, which runs out on July 15. But the reauthorization bill that Shuster produced is controversial because it includes a sweeping proposal, opposed by many Democrats and Republicans, to privatize the nation's air traffic control system.
With time running out, top Republicans and Democrats are now urging Shuster to take up the Senate's FAA reauthorization bill, which easily passed the upper chamber in April. That bill isn't as ambitious as the House bill. It leaves the air traffic control system as is and would authorize funds through fiscal 2017. The House bill would extend funds through 2019, and through 2022 for some FAA programs.
Shuster told Morning Consult Thursday that he is sticking with his bigger bill. That could cause problems, as there isn't a clear pathway for passage with the air traffic control provision.
Even though just 20 legislative days remain until FAA funding expires, Ryan has refused to intervene in the committee process. "The last thing I want to do as speaker is undercut our committee chairs having been a committee chair," Ryan said Wednesday, when asked about the FAA. "So I believe this deadline will be met and we want to give [Shuster] what he needs to do what he thinks is right."
Leaders of the Senate's FAA reauthorization effort — Commerce Committee Chairman John Thune (R-S.D.) and ranking member Bill Nelson (D-Fla.) — are getting antsy after waiting on the House for more than a month. The Senate voted 95-3 on April 19 to send its bill to the House. The House bill, meanwhile, was approved by the Transportation Committee on partisan lines but hasn't been given time on the floor.
Thune and Nelson recently wrote a letter to Shuster and Transportation Committee ranking member Peter DeFazio (D-Ore.) urging them to take up the Senate bill.
"We believe it provides a bipartisan blueprint that could garner similar support in the House of Representatives," the letter said. "With only six weeks remaining on the legislative calendar before funding for the FAA is set to expire, we urge you to move this bill or a similar companion measure forward in the House of Representatives as quickly as possible."
The letter also touted provisions in the Senate bill aimed at bolstering airport security that were written in the aftermath of the terrorist attacks in Brussels.
Speaking to reporters Tuesday, Thune warned that another stopgap funding measure for the FAA would be necessary if the House doesn't take up the Senate bill or something similar to it. The FAA is already being funded by a short-term extension, which Congress passed in March to give lawmakers until July to agree on a reauthorization.
"If they could pass something similar to what we did or pick up the Senate bill, obviously that would be the best case scenario. But I think it can get done, it's just there's not a lot of time to burn," Thune said. "At some point they need to determine what their strategy is going to be and move forward with it. But hopefully that strategy doesn't consist of another short-term extension. I just don't think that's right."
There is little desire to act on Shuster's privatization proposal in both chambers, Thune said.
"There's a lot of pushback from members on our side and on the Democrat side in the Senate and in the House as well," Thune said. "The Ways and Means Committee hasn't marked up a tax title for the bill. There's pushback from appropriators on what's being proposed. So there's just a lot of swirl around that idea. It just doesn't seem like it's maybe quite right yet."
The privatization plan is backed by some labor unions  and most major U.S. airlines, which argue that it would stabilize funding for air traffic controllers and allow the FAA to focus more on air safety. But opponents say the plan would give too much power to the major U.S. airlines, which would hold four of the 10 seats on the nonprofits' proposed air traffic control board.
Despite the pushback, DeFazio said Shuster has not given up on the plan. "[Shuster] claims that he is getting votes every day," DeFazio said Thursday in an interview. 
"He's been going around offering people all sorts of things if they'll vote for his privatization."
Although DeFazio opposes privatization, he says there are provisions in the House bill that should be considered in conference with the Senate's version. "It's past time to pass a bill in the House, sit down with the Senate, and negotiate in conference. There are differences that are important between the two bills," DeFazio said. "We can't do a short-term extension. That would be catastrophic."