Portman Is No Newcomer to Battling Drug Abuse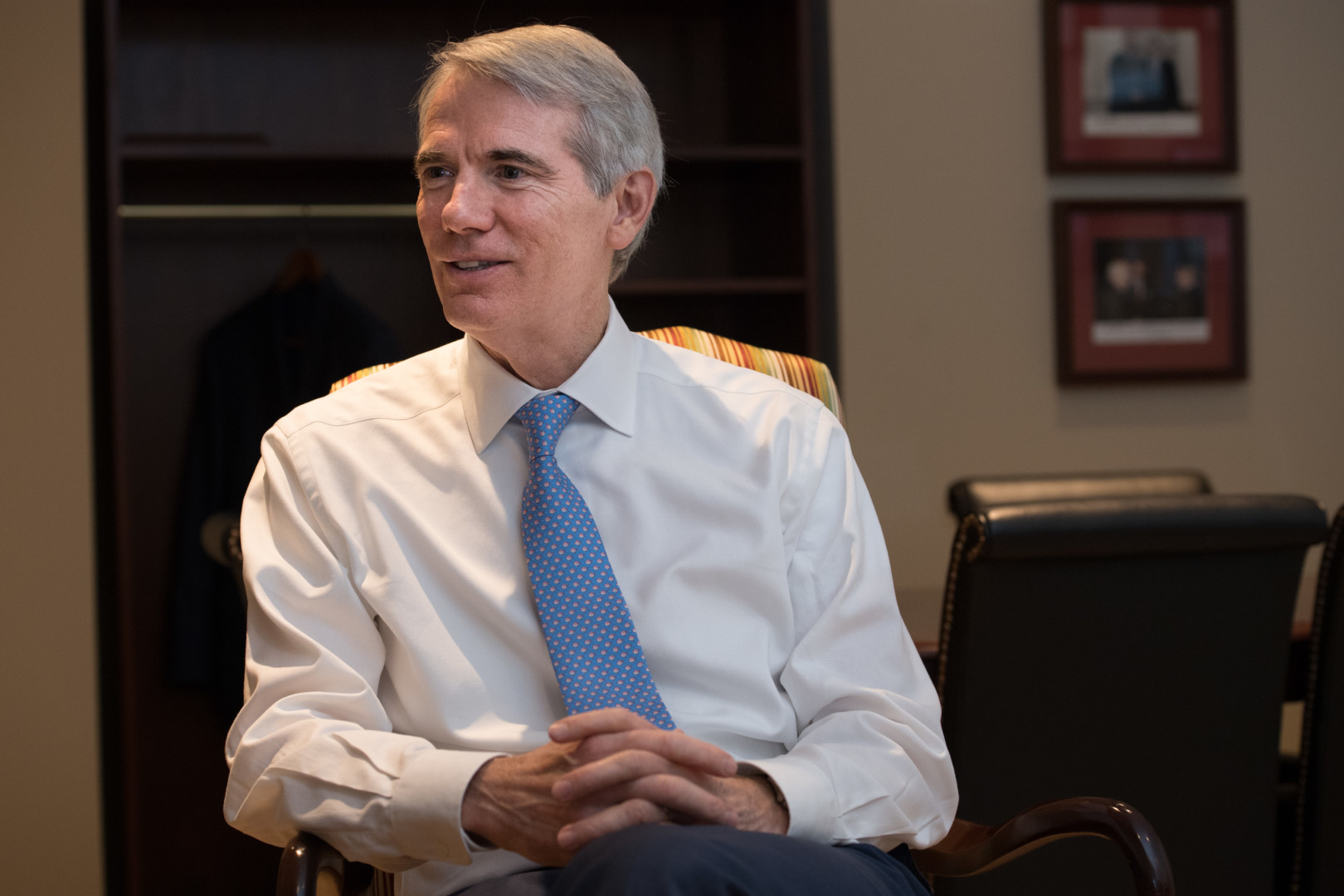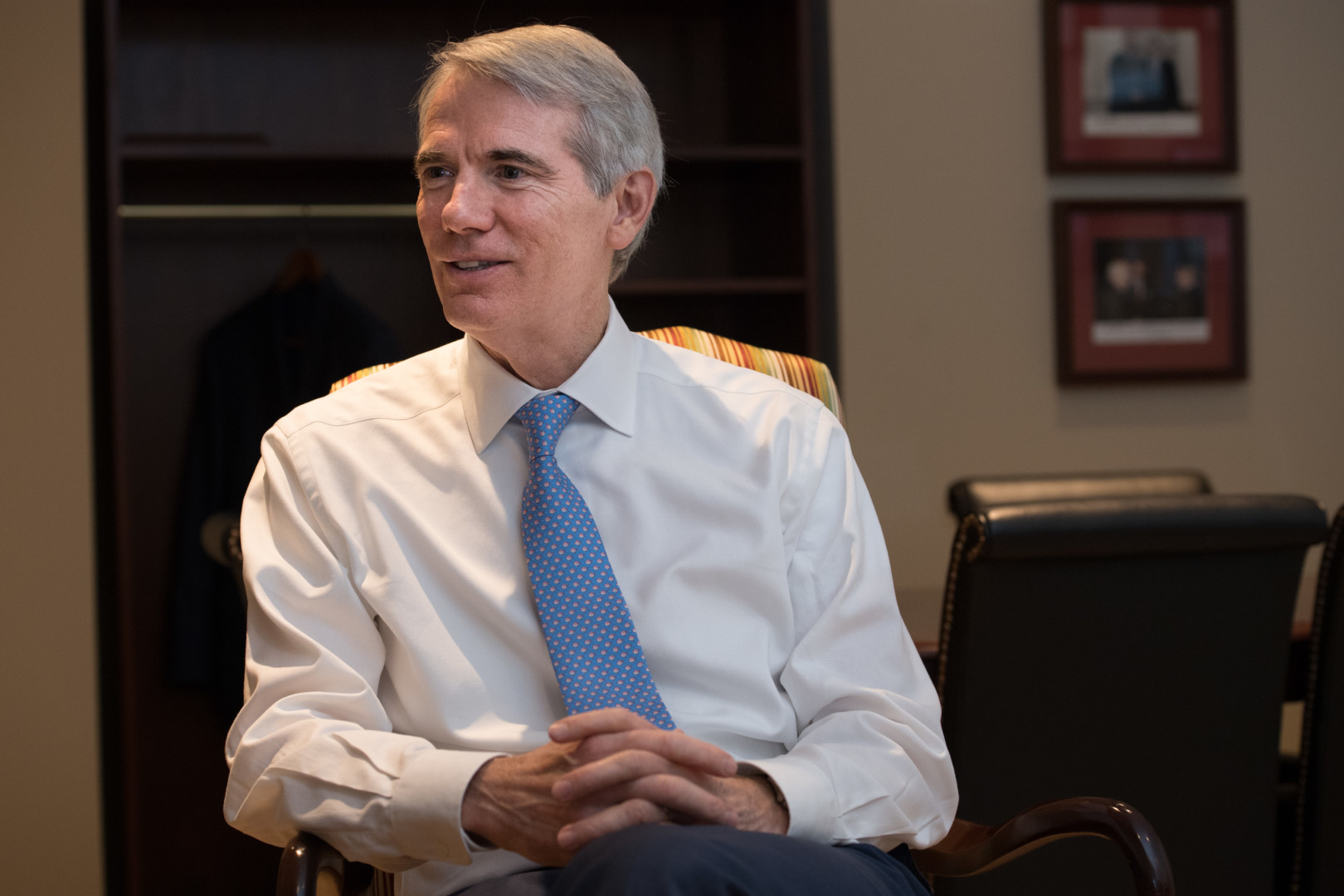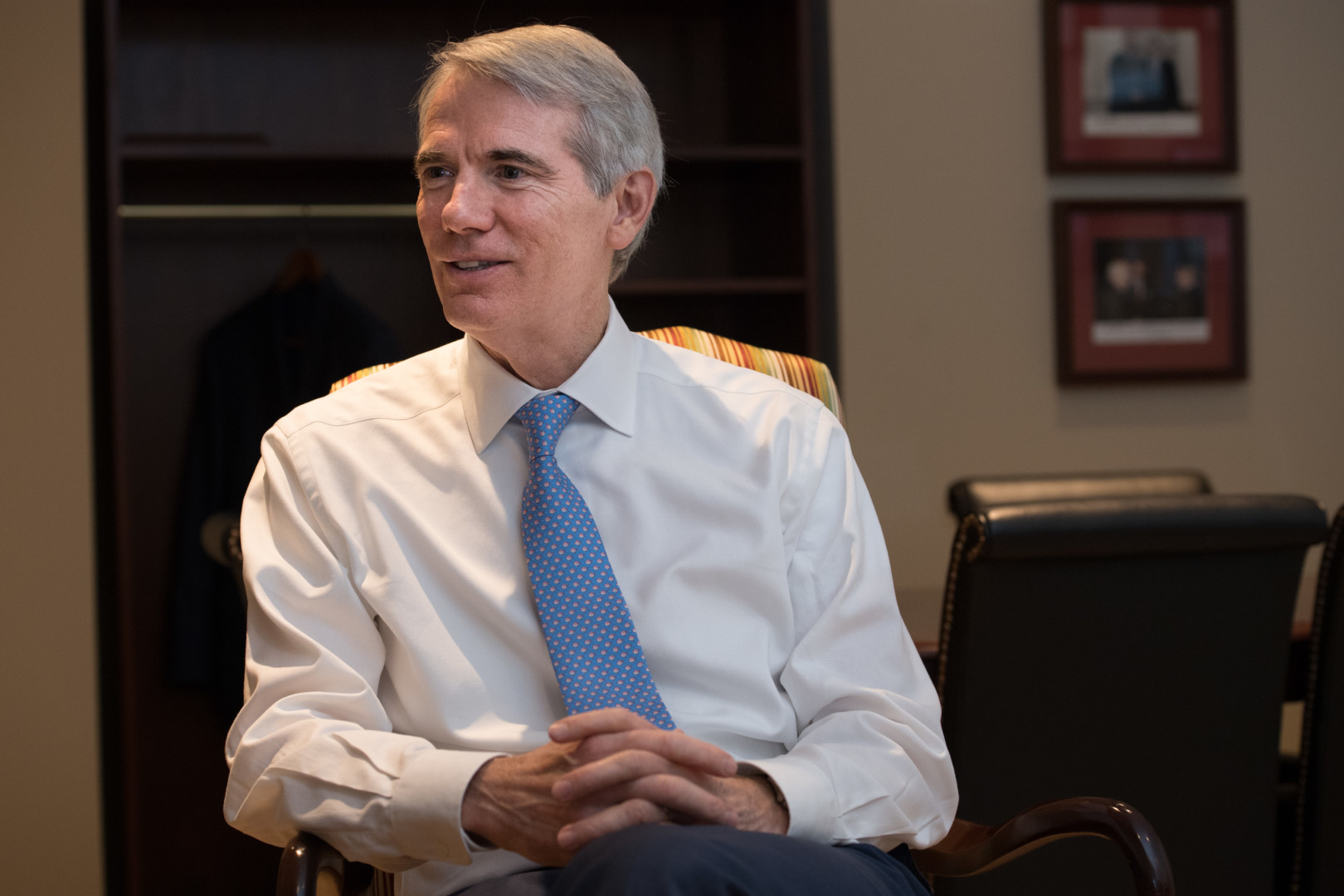 For two and a half weeks in February, Sen. Rob Portman worried that his opioid bill, the product of two decades of work fighting drug abuse, was going to become a political football in the Senate. He was determined to keep that from happening.
The Ohio Republican's bill, the Comprehensive Addiction and Recovery Act, was finally scheduled to be on the Senate floor in an election year. It was, and remains, a bipartisan bill focused on treatment and prevention of opioid addiction. At the time, Majority Whip John Cornyn (R-Texas) wanted to include controversial anti-drug trafficking border control policies.
Knowing that any border or immigration language would kill his bill, Portman wanted to avoid that at all costs.
"That was one of our issues, is that some people on my side wanted to make this a border, a supply-side bill. And I pushed back on that," Portman said in an interview with Morning Consult.
"This is an issue where we have consensus. Whereas on the border, it's going to be more difficult to find consensus, and … this is a crisis. That was part of my argument," Portman said, recalling the conversation he had with Cornyn, the second-highest ranking Senate Republican, to dissuade him from controversial additions to the opioid bill.
It worked. The border language was never introduced, and the bill ended up passing 94-1.
A surge of headlines about the nation's growing opioid abuse problem — and Portman's role in it — has coincided with an unusual election year for Portman. He is running an intense re-election campaign against former Democratic Ohio Gov. Ted Strickland. Analysts say it's a tossup.
On Tuesday, the Portman campaign released its first television ads. All three are centered on Portman's work to address the opioid epidemic, touting his decades-long record on the issue.
It may look like election-year pandering, but that's not how members of Congress see it. No elected official interviewed for this story, Republican or Democrat, questioned Portman's sincerity when it comes to tackling opioid abuse. Nor did they question whether the opioid epidemic is a problem that needs addressing now.
The harshest critic of Portman's record so far is the Strickland campaign, which has railed against the senator for, it says, cutting drug abuse funding. Liz Margolis, Strickland's campaign spokeswoman, told Morning Consult in an email that Portman's adherence to a Republican idea of not adding to the budget "is exactly the kind of D.C. double-talk which frustrates Ohioans."
Kevin Smith, a spokesman for Portman, called the Strickland campaign's attacks "laughable."
Portman bristles at any suggestion that his work on CARA has anything to do with his campaign. He has been pushing the bill for three years along with his partner in the effort, Sen. Sheldon Whitehouse (D-R.I.). He has been heavily invested in tackling drug addiction for the past 22 years. He has chosen to do so through what he calls "demand-side" policies, which focus on prevention and education rather than the war on drugs themselves.
It takes at least five minutes for him to rattle through his record on opioids and other drug policies, which he does, unprompted, at the onset of the interview. The bullet points traverse through his time representing southern Ohio in the House in the 1990s to a recent conversation he had with pharmacy students at a constituent coffee meeting.
"I say all this not to be defensive, but some people said, 'Now it's an election year and you're interested in this issue.' That's just not true," he said. "I've been involved in this issue for many years. And even CARA didn't start in an election year. It started three years ago. And it's very evidence-based, nonpartisan. We're not trying to make this a partisan issue."
That doesn't mean it doesn't come up while he's campaigning. "Do I tell all my voters about it? Absolutely. It's a huge issue," he added.
There's another theory that GOP leaders brought CARA to the floor this year because of Portman's involvement. Had they not chosen to bring it up for a floor vote, Portman would have significantly less of an accomplishment to campaign on.
When asked about that strategy, Cornyn smiled.  "You mean politics [is] playing any part in consideration around here?"
But then Cornyn grew more serious. "I would say mostly it was sort of the merits of the problem. People dying of drug overdoses, opioid prescription abuse, that cheap Mexican heroin coming across the border. That was the main concern. But occasionally politics gets involved in decisions around here, too. But I would say that was certainly a lesser concern."
There is little doubt that Portman's persistence in pushing for the legislation played a major role in leadership's decision about giving it floor time. According to Senate GOP Conference Chairman John Thune of South Dakota, it was persistence, not the vulnerability of Republican senators such as Portman and Kelly Ayotte of New Hampshire, that influenced the decision to bring CARA to the floor.
"Rob has been great at driving it. I think his persistence – and Kelly Ayotte's persistence, and some of the other people who have states where this is really being felt – have been very effective in pushing the issue," Thune said in an interview. "You can't talk to Rob for very long without him getting into the need to solve this."
Whitehouse, Portman's Democratic partner on CARA, told Morning Consult that "it would have been hard to predict all those years ago" that the bill would be coming the Senate floor "on the eve of this election." He added that the amount of time the two senators had worked on the legislation together shows that Portman's motivations are "sincere."
But in terms of getting CARA floor time, Whitehouse said, "I think it helps the bill that Rob and Kelly are prominent sponsors of it. You know, sometimes the breaks go your way when you want a bill to pass, and that's a break that went our way."
Portman's passion on the issue dates back to 1993, when one of his constituents visited him. Her son had just died from a drug overdose. At the time, drug overdoses were uncommon, but Portman still thought he had some answers about drug interdiction and eradication. They were not the answers she was looking for.
"It was very emotional. Here's a mom who had just lost her son, and it was embarrassing for me that I didn't have a better answer for her," he said. "Her point of view was, 'Can't you do something to help me in my community?'"
From that moment, Portman became convinced of the power of community coalitions. He founded the Coalition for a Drug-Free Greater Cincinnati (now PreventionFIRST!). He served as the chairman of the board while simultaneously serving in the House.
As time went on, Portman said he began noticing an uptick in prescription drug abuse. Cincinnati began seeing an influx of OxyContin. More recently, heroin use has surged, often by people who have previously abused prescription drugs.
When he was elected to the Senate in 2010, he quickly got to work on the issue. In 2012, he introduced two drug abuse bills. One added synthetic drugs to the Controlled Substance Act. The second created a system allowing states to share information about prescription drug monitoring programs across states lines. They both became law.
In 2013, Whitehouse approached him to begin working on what became CARA.
Portman still goes to the the Senate floor every week to deliver a speech on opioid abuse. The House passed its own opioid legislation, which Portman has said does not go as far as his bill. The two chambers will soon go to conference to reconcile the differences. Then, if everything goes according to his plans, Portman will finally see his bill signed into law. Certainly, President Obama would welcome that development.
When he goes home to Ohio, Portman often visits drug treatment centers. "I tell them help is on the way. We're going to pass this thing and get them more funding," he said.
CARA is budget-neutral, which Democrats are disappointed about, but Portman is still correct that more money is coming. If CARA or something like it becomes law, it would redirect existing funding to more effective programs. Portman also is advocating for more opioid funding through the regular appropriations process.
More broadly, Portman says, "I talk about the fact that they need to do a better job, I need to do a better job, explaining to the world that this is a disease and it needs to be treated like an illness, and to take away that stigma."