Ohio Senate Candidates Trade Barbs Over Opioid Abuse Records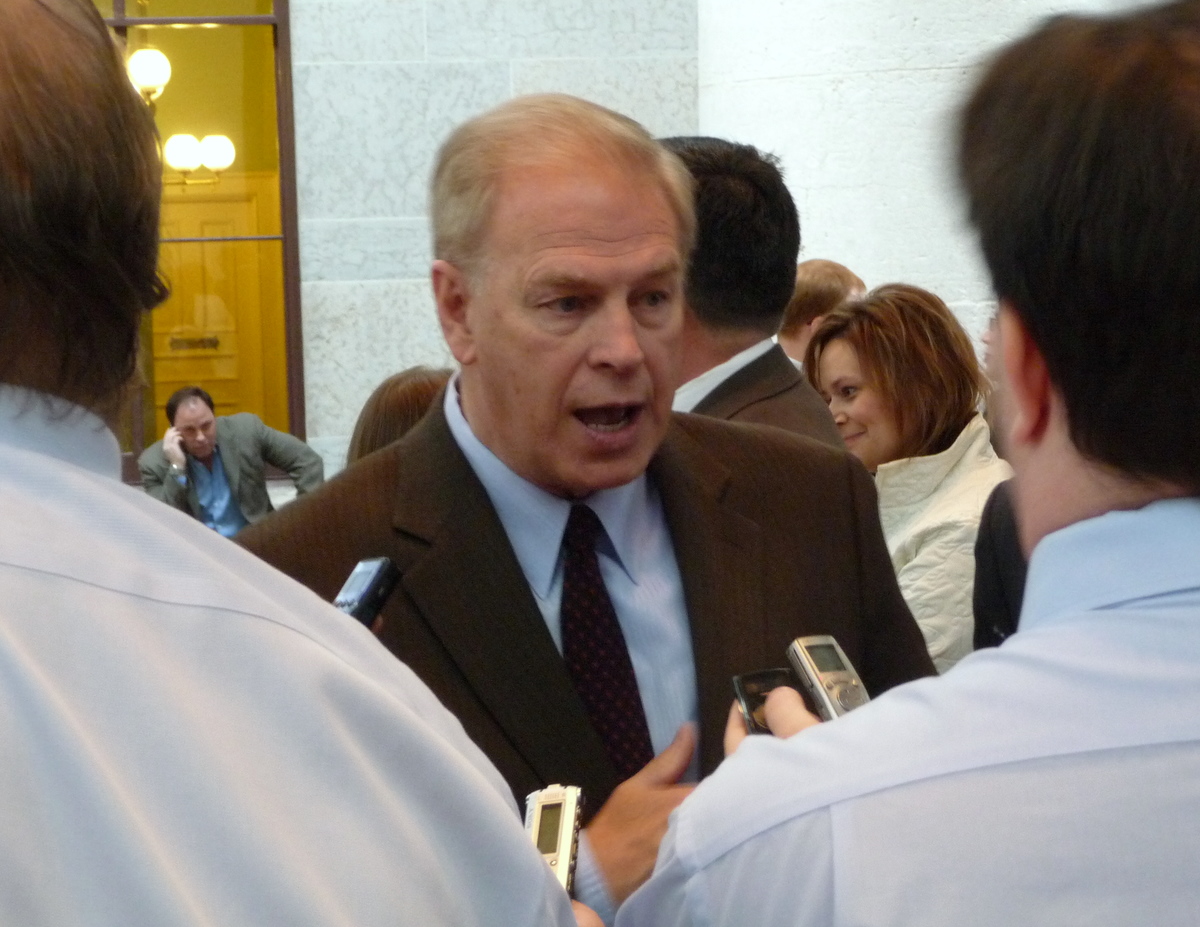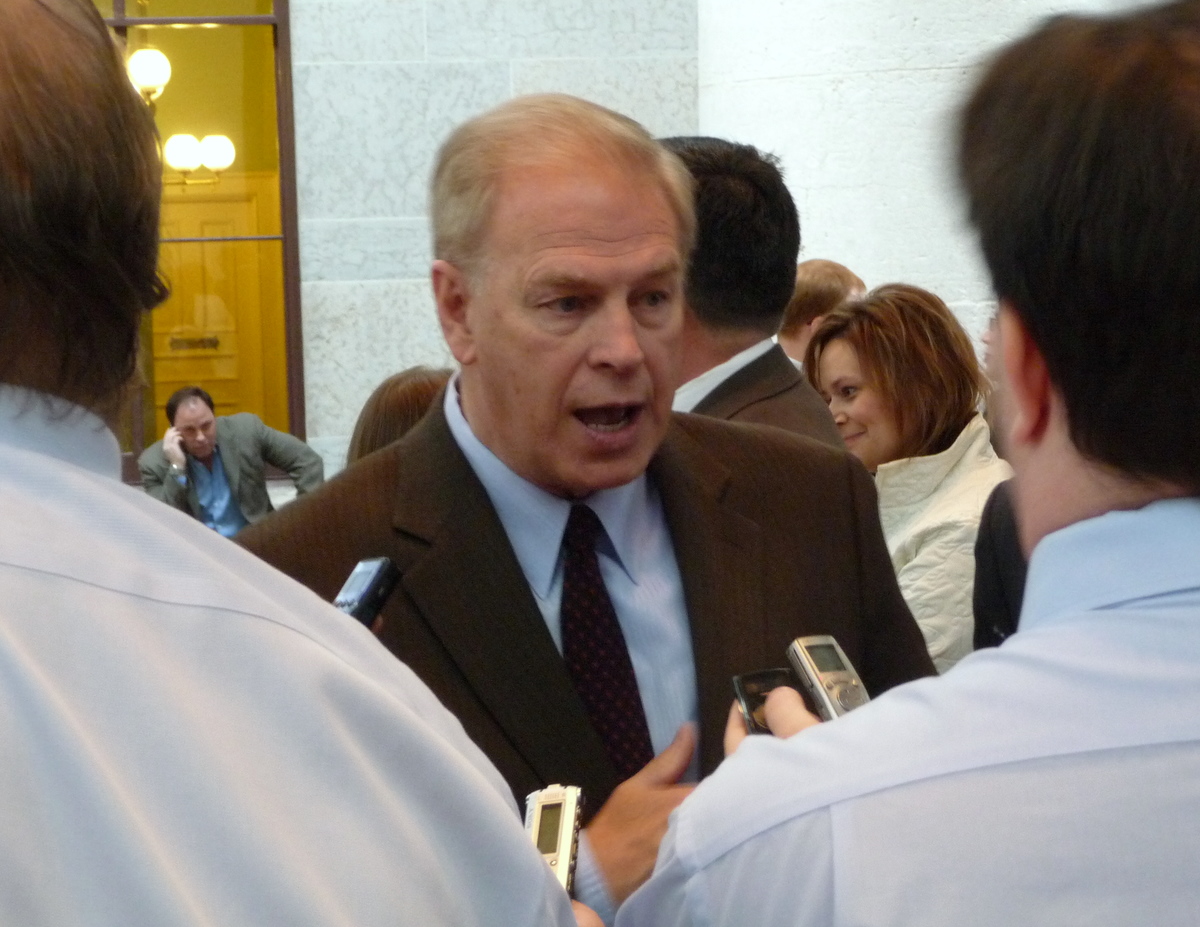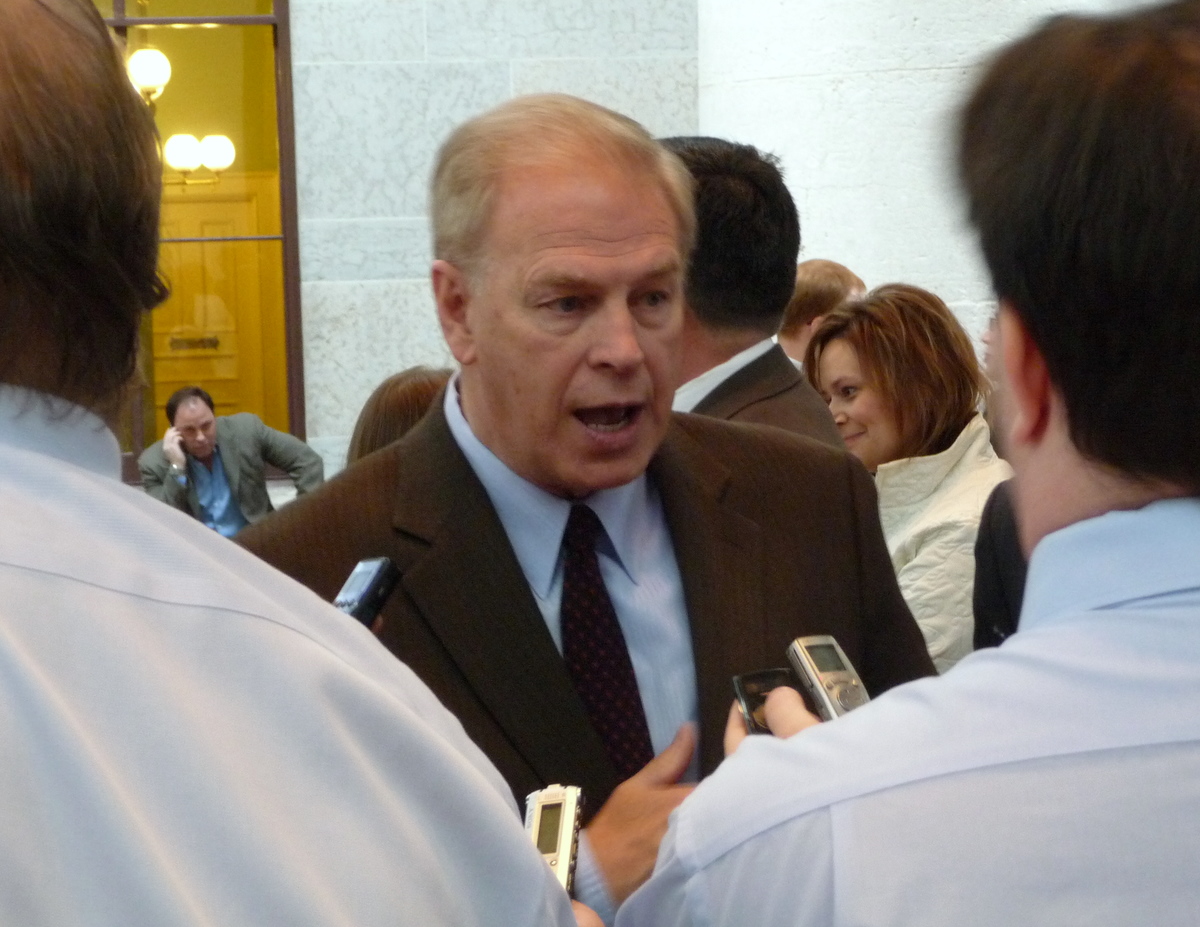 As Sen. Rob Portman touts his record fighting drug addiction, his Democratic challenger, former Ohio Gov. Ted Strickland, is attacking the Ohio Republican's record on opioid abuse. Strickland aides describe Portman as "hypocritical" because they say the senator has supported cuts to substance abuse funding.
Portman is one of the most vulnerable Republicans in the Senate, and the race for the Ohio Senate seat is considered a tossup. The exchange of barbs between the aides for the two candidates, as well as the paid advertising of the campaigns, is biting.
Staffers for Portman claim that if it wasn't for Portman's Senate work on opioid addiction, the Strickland campaign wouldn't be talking about the issue at all. "Because of Ted's awful record as governor when he cut drug addiction services by 30 percent, there's no way Strickland would even be talking about the heroin epidemic were it not for Rob's leadership to help find a solution and pass the bipartisan CARA," said Michawn Rich, an aide for the Portman campaign.
Strickand aides say that's nonsense. "Just like the ultimate Washington insider that he is, Senator Portman is trying to distract from his own hypocritical record. Portman has bragged about a drug abuse prevention bill he voted against funding, slashed hundreds of millions from drug abuse prevention efforts as President Bush's budget director, and voted for millions more in cuts to drug abuse prevention programs in Congress," said David Bergstein, a Strickland campaign spokesman.
The opioid epidemic is emerging as a top campaign issue in the Ohio Senate race. This is partly because prescription drug and heroin addiction is a prominent issue in the state. But it's also because Portman is the lead Republican sponsor of the Comprehensive Addiction and Recovery Act, a bipartisan opioid bill that passed the Senate in March and is now awaiting a conference committee with the House. His record on drug addiction prevention and treatment spans more than two decades.
Portman is not shy about touting his work in his re-election campaign. The Portman campaign launched its first $15 million TV ad buy this week. All three ads featured the senator's work on opioid and heroin abuse.
The Strickland campaign quickly responded with a statement calling Portman a "hypocritical, ultimate Washington insider" while repeating its claim that he actually voted against funding.
Meanwhile, the Strickland campaign touts the former governor's own record on fighting opioid addiction. For example, as governor, Strickland signed an executive order creating the Ohio Prescription Drug Task Force in 2010. The same year, he set aside $250,000 in grant money for law enforcement to target fraudulent or illegitimate prescribers of pain medication. Strickland also increased funding for the state Department of Alcohol and Drug Addiction Services by 4 percent between 2007 and 2011, from about $181.3 million to $188.7 million.
One of Strickland's most prominent strikes against Portman is that the senator voted against the massive year-end funding bill last year, although it still passed. That package included funding for opioid abuse prevention. Now that same bill has already begun to fund CARA.
The Portman camp explains that vote this way: The senator voted against the overall budget number in the year-end omnibus bill, as many Republicans did. But he still successfully advocated for the money in the bill targeted at opioid abuse.
"Rob worked in a bipartisan way to help secure the anti-heroin funding in the omnibus," said Kevin Smith, a Portman spokesman. "He opposed the overall bill because it turned into a massive, 2,000-page, nearly $2 trillion spending bill no one had a chance to read, and it failed to help the 47,000 Ohioans who had their hard-earned Central States pensions' cut."
Now, Portman is currently advocating for CARA to be fully funded under Congress' normal spending bills. He also wants allotments for opioid abuse programs to be increased.
The Portman campaign is lobbing its own attacks on Strickland's record as governor, saying he proposed cuts to substance abuse funding as governor and voted against a bill that would have given more than $1 billion in substance abuse and mental health funding while in the House.
The Strickland campaign, meanwhile, offers other examples of Portman's lack of support for the issue. They note that Portman voted against an amendment introduced by Sen. Jeanne Shaheen (D-N.H.) to last year's Obamacare repeal bill, which passed through a complex budget reconciliation process. The amendment would have added $17.5 billion to substance abuse and mental health treatment.
The Portman camp counters the amendment was technically never raised on the floor. Rather, a senator raised a point of order contending the amendment violated the Senate's rules, and Portman voted to enforce the Senate's rules.
Notably, Portman was one of only a handful of GOP senators to vote in favor of Shaheen's amendment to CARA that have would given $600 million in emergency funding to the opioid epidemic. The amendment ultimately failed.
Strickland aides also contend Portman cut substance abuse funding as director of the Office of Management and Budget under President George W. Bush. In the 2008 budget, Portman outlined $248.8 billion in cuts to the Substance Abuse and Mental Health Services Administration and the National Institutes of Health, a 3.6 percent reduction.
A Portman aide countered that, when adjusted for inflation, the Bush budget that year requested the same amount in funding for the programs as President Obama did in his 2017 budget request.