Republicans Wrestle With Trump's 'Racism'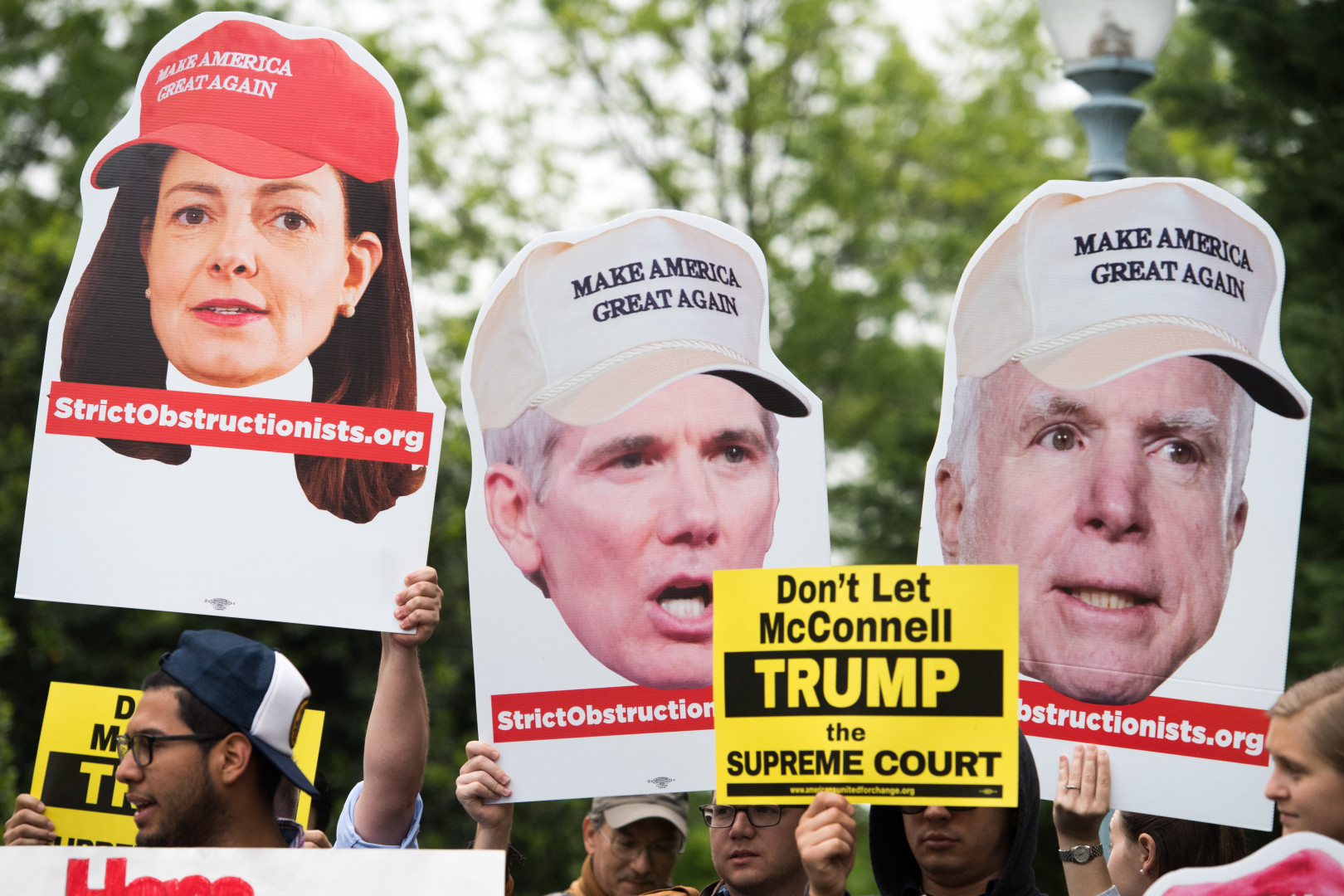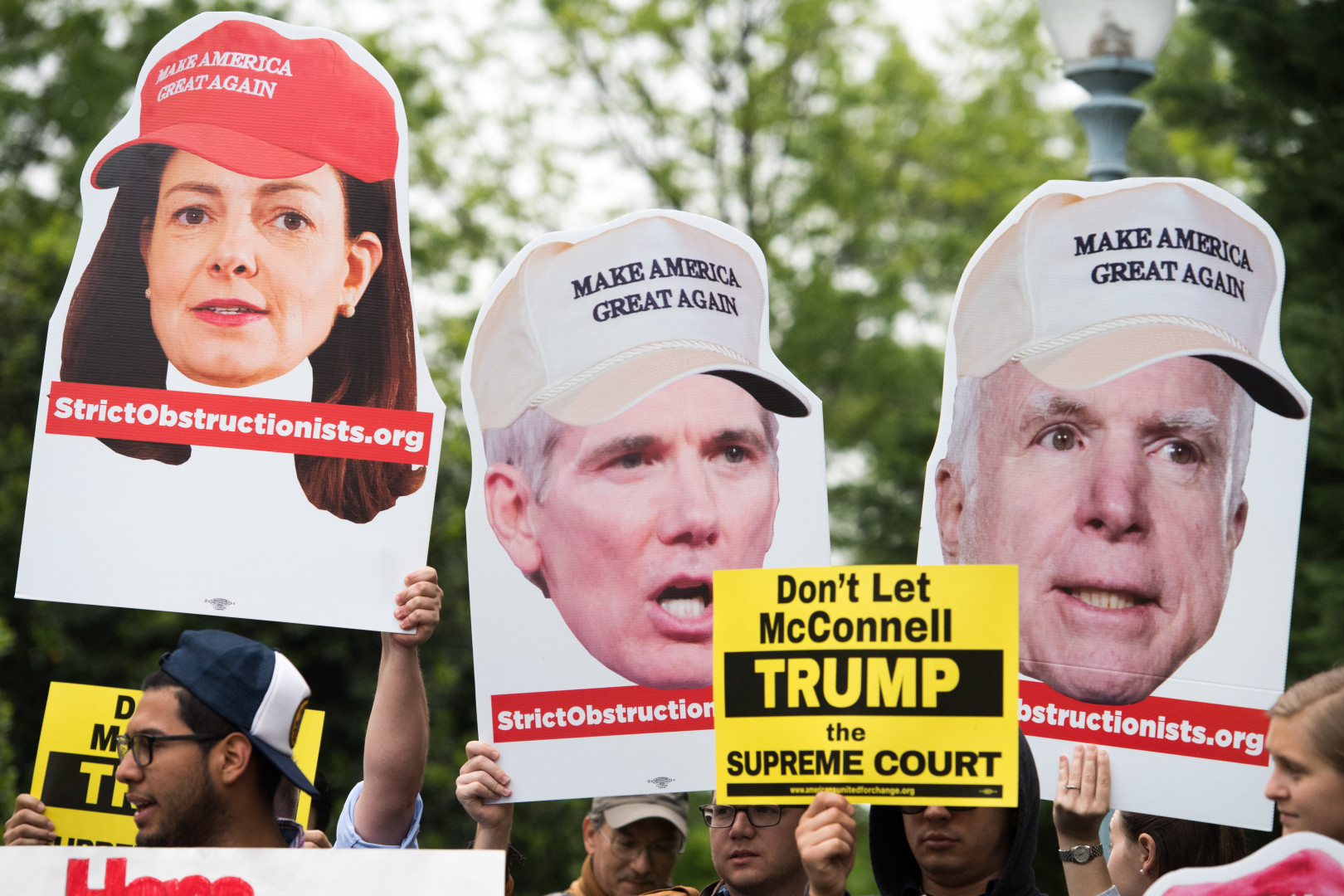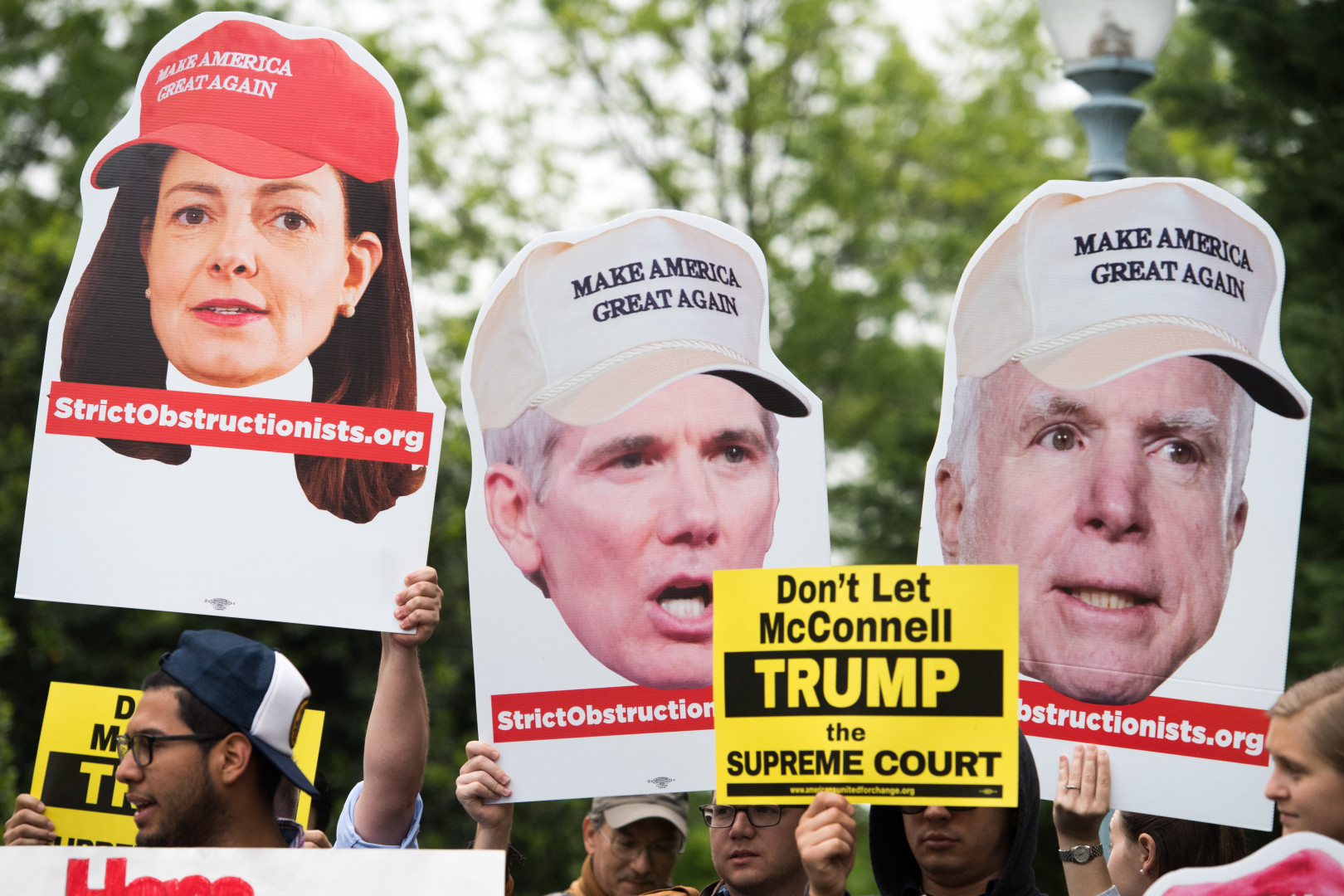 Perhaps no other controversial comment made by Donald Trump has drawn more bipartisan criticism than his suggestion that Gonzalo Curiel, a federal judge overseeing a lawsuit targeting his now-defunct Trump University, was "inherently biased" against him due to his "Mexican heritage."
Despite criticism of him by top Republicans, the GOP's presumptive nominee has doubled down on his racially tinged argument against Curiel, adding over the weekend that a Muslim judge may not be able to judge him fairly, either.
All of this has allowed Democrats yet another chance to claim the moral high ground, as Republicans running for other offices find themselves in the difficult situation of needing support from the same voters who support Trump while also keeping their distance from his constant controversies.
"It's language that's completely unacceptable, and its also toxic for other Republican candidates who have to share the ballot with him in November," said Brian Walsh, a Republican consultant who has worked on several top Senate races.
In the Hoosier State, where Curiel was born to Mexican immigrants and where Trump secured his status as presumptive nominee, John Zody, chairman of the Indiana Democratic Party, said refuting Trump "is about doing the right thing."
"We're asking Republicans to put politics aside and join us in an effort to protect the well being of Indiana and everyone who calls themselves a Hoosier by condemning these remarks," he said at a press conference Monday.
According to Morning Consult's Political Index, 55 percent of Americans have an unfavorable view of Trump, while 40 percent with a favorable view.
Among those who do view him unfavorably, 79 percent they feel this way because "he is a racist." The sentiment only grows among Hispanic and African American voters and was echoed by Democrats across the country on Monday, from Nevada to New York.
[visualizer id="34831″]
Outside of Trump Tower in New York City, Democrats – including the speaker of the city council and leaders of the National Action Network – staged a media event where they laid out the case that Trump's "alleging that a person cannot perform their job because of the color of their skin or their heritage is an outrageously racist point of view that betrays our values as a country."
Unlike other controversial statements by Trump – from his derogatory comments about Sen. John McCain (R-Ariz.) being captured during the Vietnam War or his unsavory suggestions for why Fox News' Megyn Kelly was asking challenging questions at a GOP debate – this one seems to have struck a chord.
"He's now, for all intents and purposes, the Republican nominee and everything he says is now viewed through that lens," Walsh said. "When you make the outrageous claim, as Trump did, that someone is incapable of doing their job because of their race, that's the literal definition of racism."
Walsh echoed the sentiment shared by Nebraska Sen. Ben Sasse, a freshman Republican who is one of Trump's biggest critics.
Public Service Announcement:
Saying someone can't do a specific job because of his or her race is the literal definition of "racism."

— Ben Sasse (@BenSasse) June 6, 2016
Democratic front-runner Hillary Clinton has pounced. A number of other Republicans have openly blasted Trump's stance, including House Speaker Paul Ryan (R-Wis.) and Senate Majority Leader Mitch McConnell (R-Ky.), even though both of them are standing by their endorsements of his candidacy.
On NBC's Meet The press, McConnell repeatedly refused to call Trump's statement "racist," stopping short of an argument by conservative commentator Erick Erickson proclaiming "the party of Lincoln intends to circle the wagons around a racist."
"I think the party of Lincoln wants to win the White House. And the right-of-center world needs to respect the fact that the primary voters have spoken. Donald Trump has won the nomination the old fashioned way. He got more votes than anybody else," McConnell said. He stopped short of placing too much distance between Senate Republicans and Trump, perhaps trying not to alienate some of the real estate mogul's supporters, who lawmakers are relying on for votes in November's toughest races.
Senate Minority Leader Harry Reid (D-Nev.) wasted no time Monday raking McConnell over the coals during opening statements on the Senate floor.
"Senator McConnell repeatedly refused to say Donald Trump's attacks on Judge Curiel's ethnicity are racist. This is precisely the type of failure that gave rise to Donald Trump in the first place," the Nevada Democrat said, echoing Erickson's criticism.
Ohio Gov. John Kasich, who ran against Trump for president, said Monday that Trump was "flat out wrong" to question Curiel based on his race and called on him to apologize. Rob Portman of Ohio, one of the Senate's most vulnerable Republicans seeking re-election this fall, has called Trump's claim "wrong" and said the judge's race has "nothing to do" with his legal decisions.
But David Pepper, chairman of the Ohio Democratic Party, said every Republican who is supporting the Republican nominee cannot claim distance from him.
"The voters of Ohio aren't buying it," he said Monday. "No matter what Republicans like Sen. Portman say, they can't have it both ways. You can't endorse Trump's candidacy and try to condemn the bigotry and racism that's been at the heart of his candidacy from the beginning."
Jon Reid contributed to this report.