Bishop on Energy Bill: 'No' on Conservation Fund, 'Yes' on Drought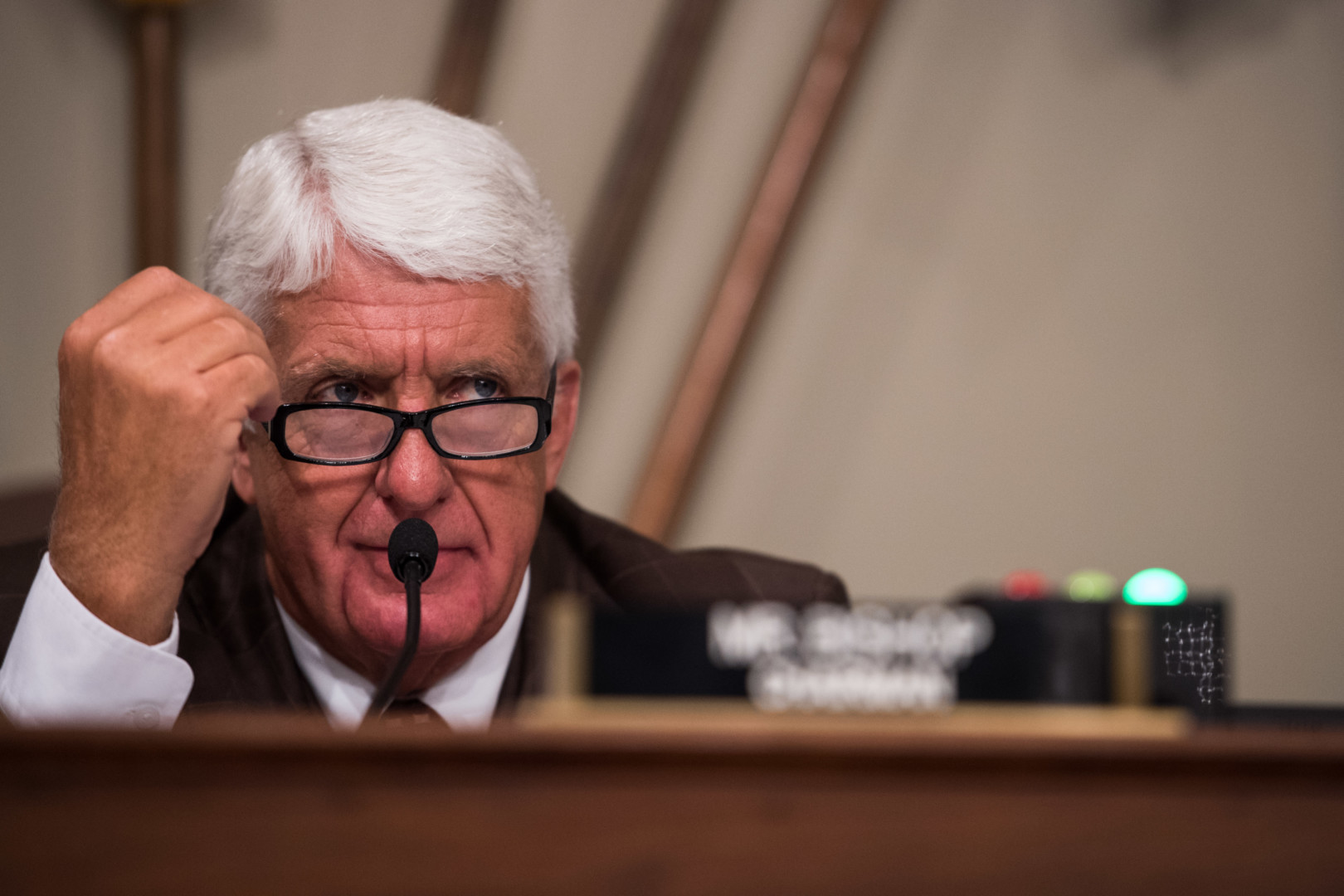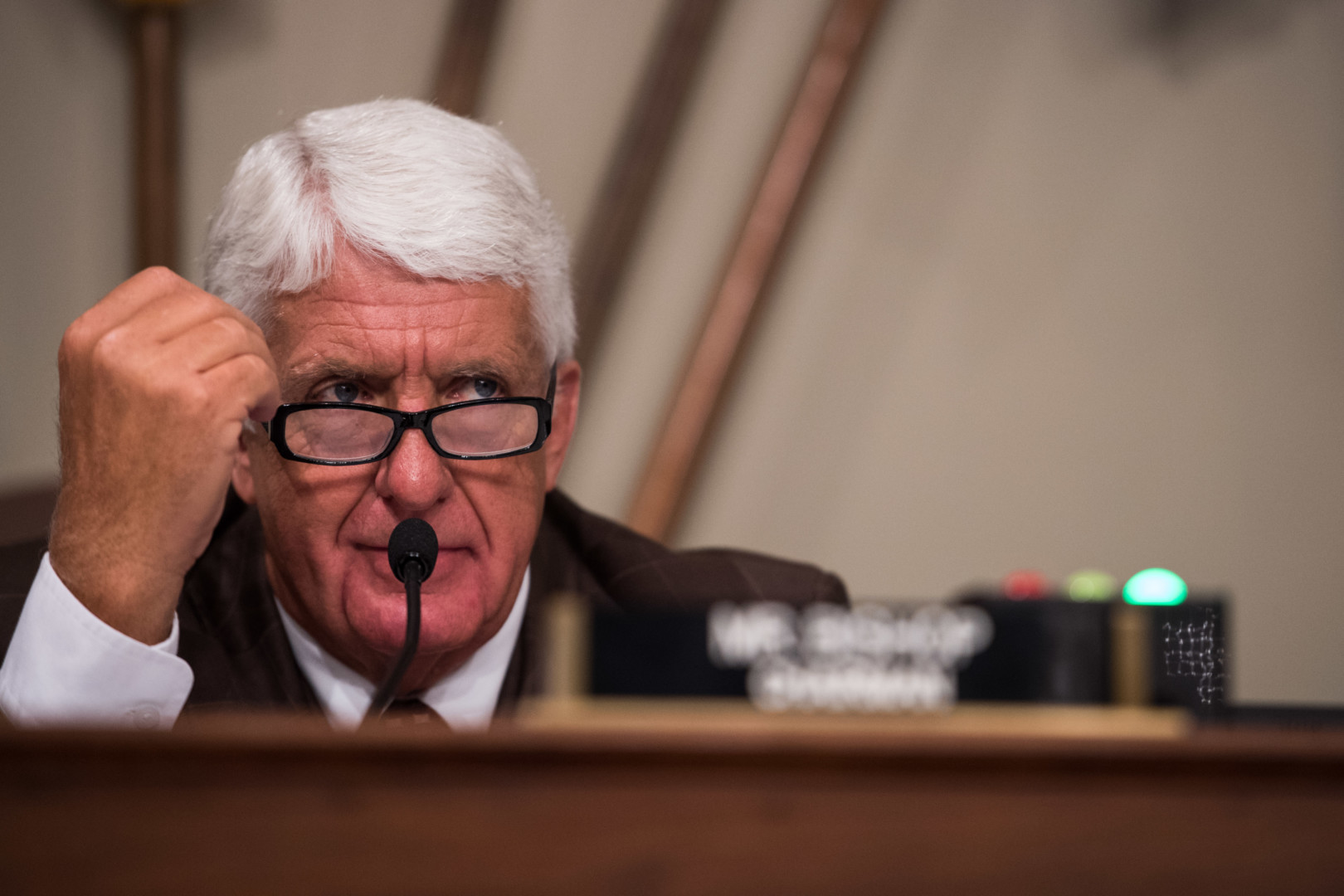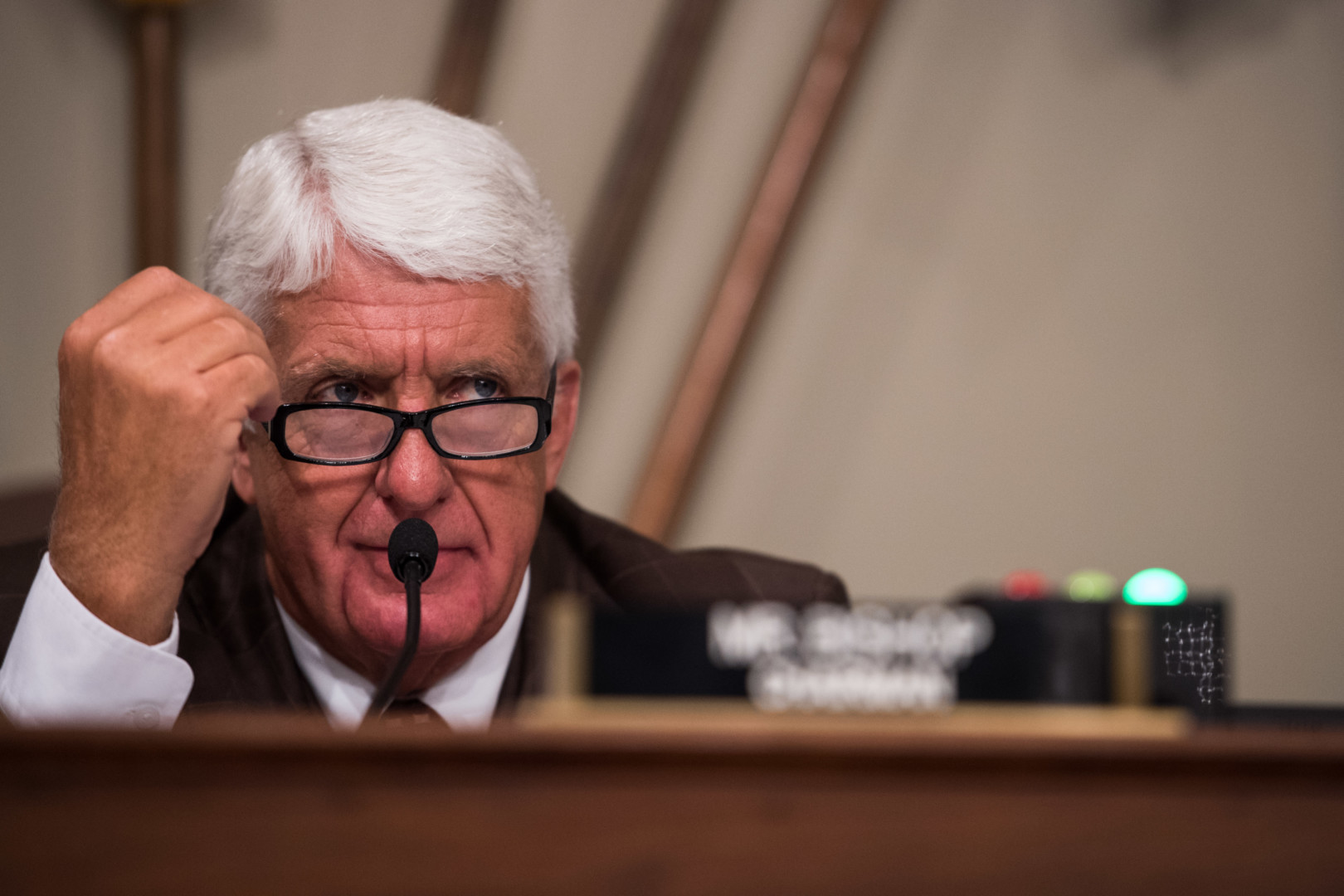 Ahead of a conference committee to reconcile energy bills recently passed by the House and Senate, House Natural Resources Chairman Rob Bishop hasn't budged on his opposition to a permanent land and water fund.
The Utah Republican, who was named one of the 40 conferees from the House, on Wednesday told Morning Consult he will not agree to a permanent reauthorization of the Land and Water Conservation Fund.
He also said it's unlikely there will be a final agreement on the energy package without something specifically addressing California's drought and a provision on wildfires and forest management.
As for when he thinks the Senate might name conferees and start negotiations, Bishop responded, "I have no idea. That's their issue."
Senate Majority Leader Mitch McConnell (R-Ky.) said Tuesday the Senate will soon appoint energy conferees, but offered no specifics.
The House passed its energy bill, with support from only nine Democrats, in December. The Senate then passed a broader, more bipartisan bill in April, 85-12. In May, the House took up the Senate bill, but amended it to include its own language, plus a handful of controversial Republican bills that had drawn complaints and veto threats from the White House, and passed it with support from eight Democrats.
The House quickly named 26 Republican and 14 Democratic conferees, but the Senate wasn't so quick to move ahead, considering the House's amendment didn't have bipartisan support.
Environmentalists didn't panic after House Republicans introduced a series of mostly partisan amendments to the energy bill. Aaron Weiss, spokesman for the Center for Western Priorities, said Bishop's insistence that he won't support a bill that includes permanent reauthorization of the conservation fund was "all posture," and that the real negotiations happen when lawmakers go to conference.
On Wednesday, Bishop said he would be happy to negotiate changes to the conservation fund, including the formula that determines how funds are distributed. But he said permanent reauthorization is still off the table.
"Permanent reauthorization? No. If they want to actually change the formula I can deal with that," he said. "I mean, we can talk about it."
The House amendment includes a California drought bill by Rep. David Valadao (R-Calif.), which the White House threatened to veto, and a forest management bill by Rep. Bruce Westerman (R-Ark.), which the White House has criticized.
Bishop told Morning Consult those topics have to be covered, but he didn't say those controversial bills are the solution. Sen. Dianne Feinstein (D-Calif.) introduced a drought bill in February that has drawn less opposition from environmentalists, but it wasn't included in the Senate energy bill.
"Drought provisions have got to be part of the solution," Bishop said. "You're not going to get an energy bill without solving the California water issue."