Democrats Won't Let Republicans Run From Trump Endorsements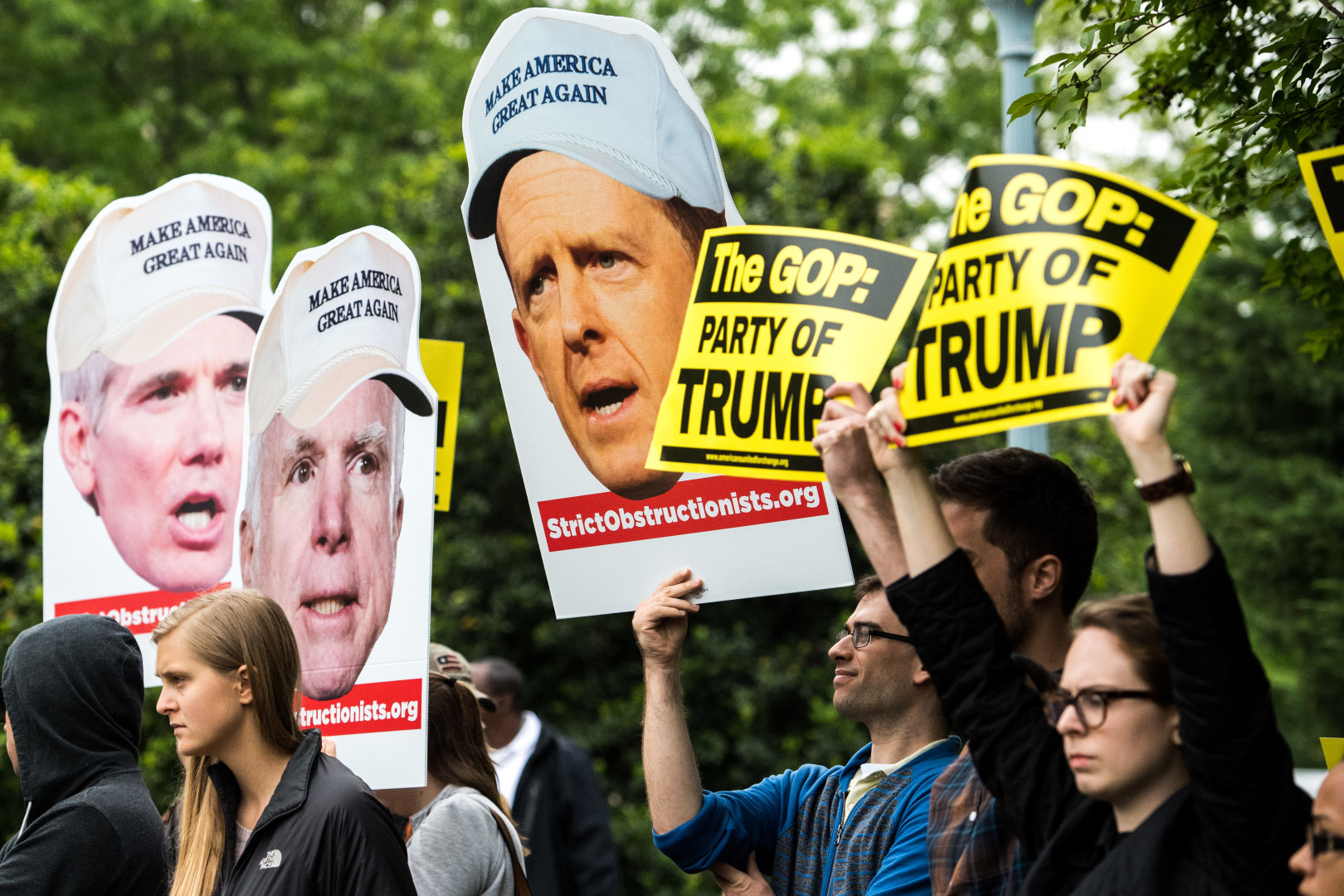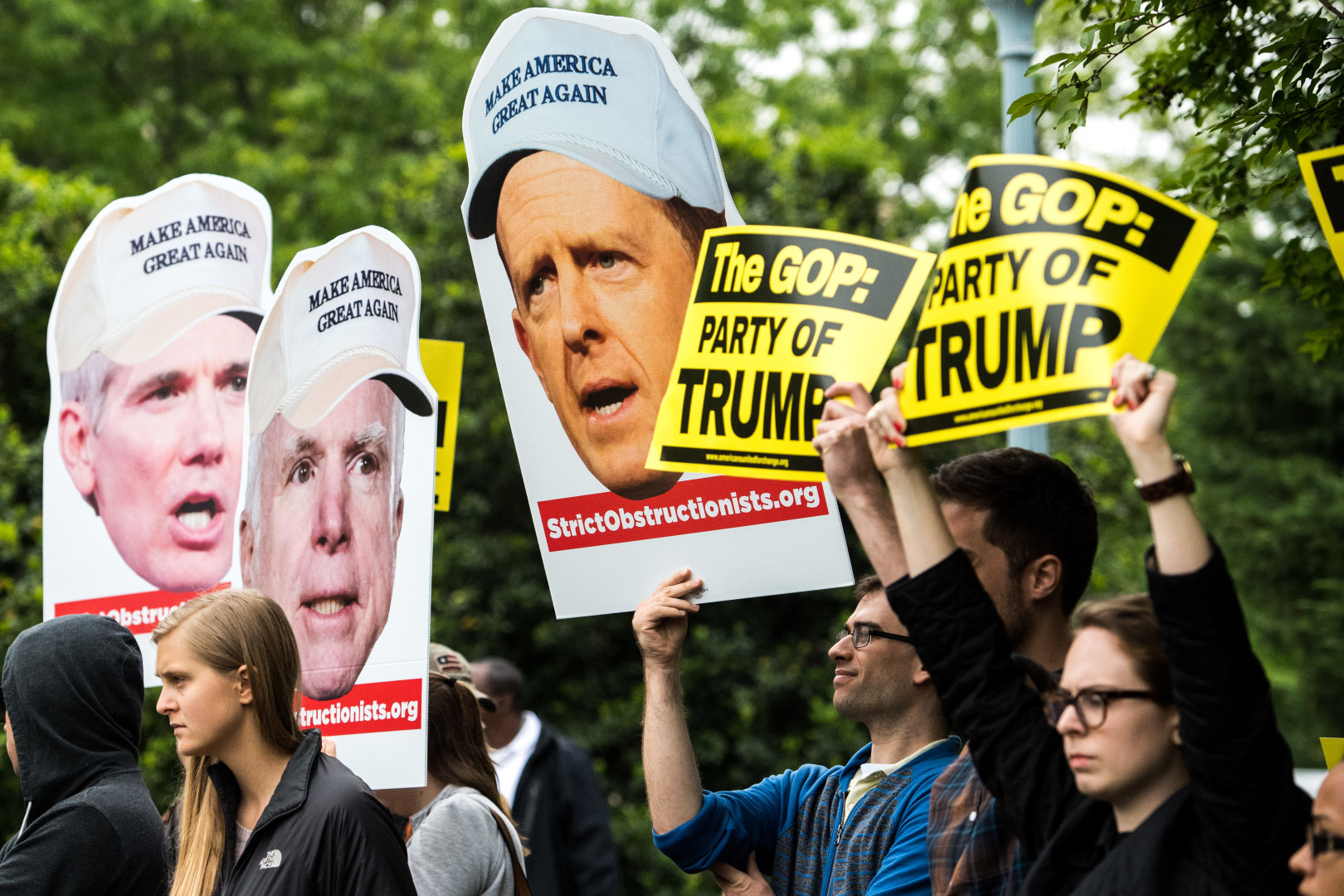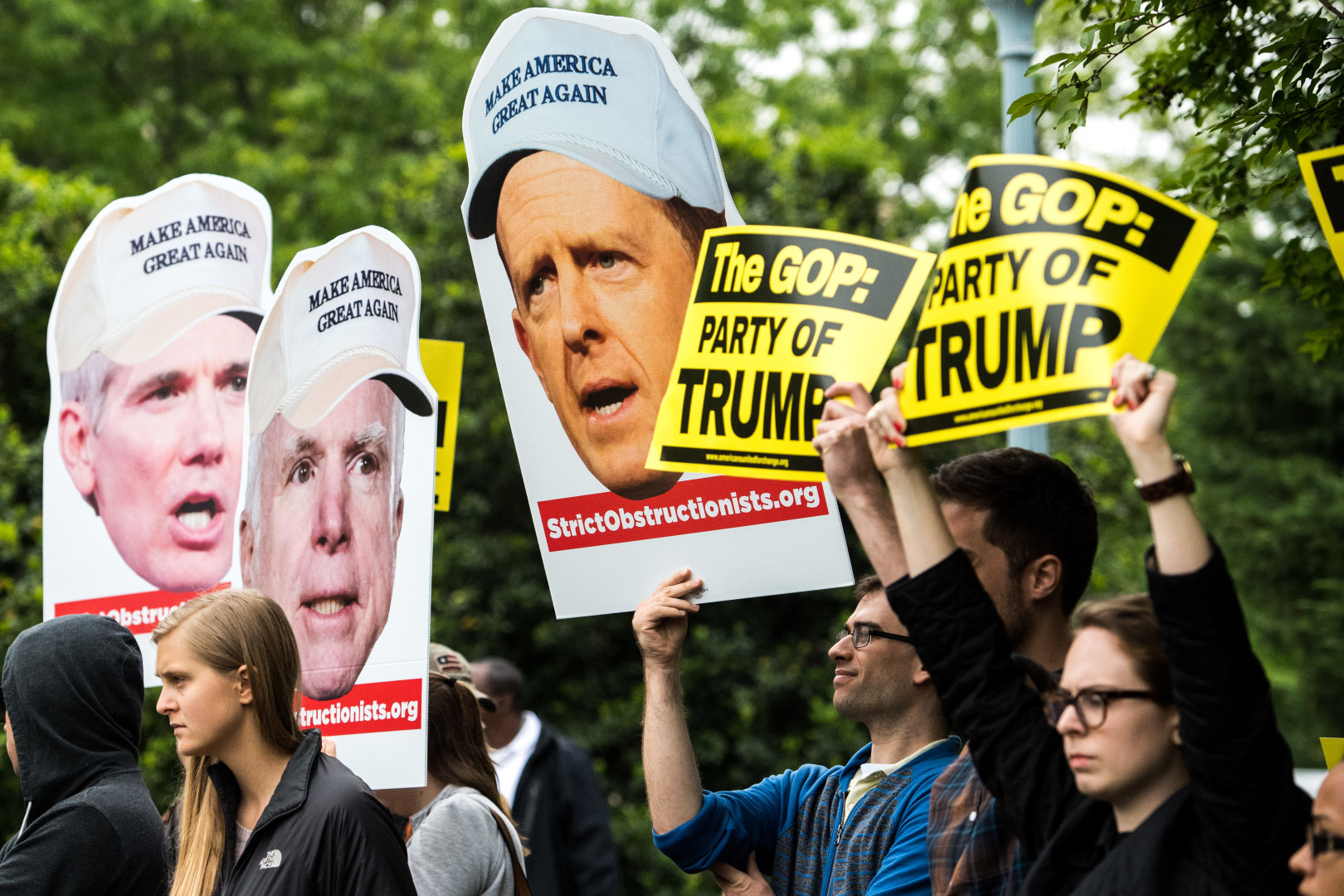 Illinois Sen. Mark Kirk, the Senate's most vulnerable Republican seeking re-election this fall, wants to get as far away from his party's presidential candidate as he can – announcing Tuesday he would not support Donald Trump's candidacy – but the Democrats opposing him aren't letting him off the hook that easy.
On Wednesday afternoon, Democratic Rep. Tammy Duckworth's campaign released a 74-second video featuring controversial comments Trump made well before Kirk initially offered his support to the Republican nominee.
"It was already perfectly clear who Donald Trump was when Mark Kirk endorsed him: a demagogue with a penchant for racist and sexist attacks on other Americans," said Matt McGrath, a spokesman for the campaign. "The question Kirk needs to answer, and which Illinois voters will certainly wonder, is why he ever supported Trump in the first place."
Kirk was the first vulnerable Republican to repeal his support for the likely nominee, but it's possible more will follow. In the view of Democratic operatives interviewed by Morning Consult, the response will be simple and easily replicable: The Republicans let Trump rise to the party's nomination, and only when things got uncomfortable for them did they try to draw distance.
In other words, one operative said, they will turn to one of Trump's most effective attacks on the stump and in debates: attacking opponents as a "typical politician."
Ben Ray, a Democratic strategist who leads communications for the Democratic opposition-research shop American Bridge, said Kirk – along with other Senate Republicans – endorsed Trump even though he has "been attacking Judge Curiel for his race since February," said disparaging things about women and "insulted" the heroism of one of their colleagues, Sen. John McCain of Arizona, a former prisoner of war.
"Donald Trump has been unhinged for longer than he's been running for office, and Senator Kirk's effort to distance himself is too little, too late," Ray said, adding that other Republicans are "in the same boat as Kirk if they try."
Sen. Lindsey Graham, a South Carolina Republican, said this week that if Republicans wanted an "off-ramp" from the Trump train, doing so in response to his controversial comments about Judge Gonzalo Curiel – who is presiding over a trial involving Trump University – was their chance.
"This is the most un-American thing from a politician since Joe McCarthy," he said, according to The New York Times. "There'll come a time when the love of country will trump hatred of Hillary."
Scott Jennings, a Kentucky Republican operative and the former deputy political director for President George W. Bush, said he found Trump's comments woefully at odds with Republican values and contrary to traditional efforts by presidential candidates to try to grow a diverse coalition of voters. Because of that, he said more Republicans might judge that "separating themselves sooner rather than later is in their best interest."
"If a candidate tries to separate themselves from Trump like Mark Kirk did, they need to be prepared to deal with the positive, love from the media, as well as the negative, alienation from the Trump voters," he said. "I hope the operatives and candidates are prepared for all of the good and the bad."
Taking the off-ramp is easier said than done, and with Democrats' insistence on trying to not let them fully cut their ties to Trump, it is not clear that joining Kirk will bring serious political benefits.
Take McCain's race, for example. Along with a formidable Democratic challenger in Rep. Ann Kirkpatrick, McCain's campaign is thinking about a more pressing concern: a Republican primary challenger in the final week of August.
While Kirkpatrick will hammer the fifth-term incumbent over his Trump support, McCain is limited in how much distance he can put between himself and Trump. The Grand Canyon State is trending less safe for Republicans and experiencing a growth in Hispanic voters.
Even without Trump having the nomination, McCain was walking a fine line with Hispanics. The advocate for immigration reform was endorsed by the Hispanic Chamber of Commerce earlier this year, before receiving the endorsement of a border patrol union last week.
In McCain's case, Republicans supporting him believe he could be isolated from voters' over-generalizing. According to a Morning Consult survey, 91 percent of Arizona voters already have an opinion on McCain.
Other Republicans, one Republican strategist said, are relatively unknown. Kirk, or Sen. Rob Portman of Ohio, are among the nation's least-known senators in their home states, according to a Morning Consult survey, making it easier for Democrats to define them on their terms.
In Florida, for example, Democrats have attached the label of "mini-Trump" to Carlos Beruff, who is seeking the party's nomination for the state's open Senate seat.
In an op-ed on Monday, Rick Wilson, a prominent Republican strategist, argued Republicans should be willing to handle the "short blast of pain" caused by repealing their endorsement of Trump and said it could be beneficial.
Wilson suggested Republican candidates "start talking about how both major candidates represent everything that's wrong with politics in this country," and to "stop trying to run a generic, please-the-base campaign where your political lanes are bounded."
Candidates who do so, Wilson said, "won't spend every day in fear of defeat, or in fear of losing your political soul."