Sanders Softens Tone as Campaign Enters Final Phase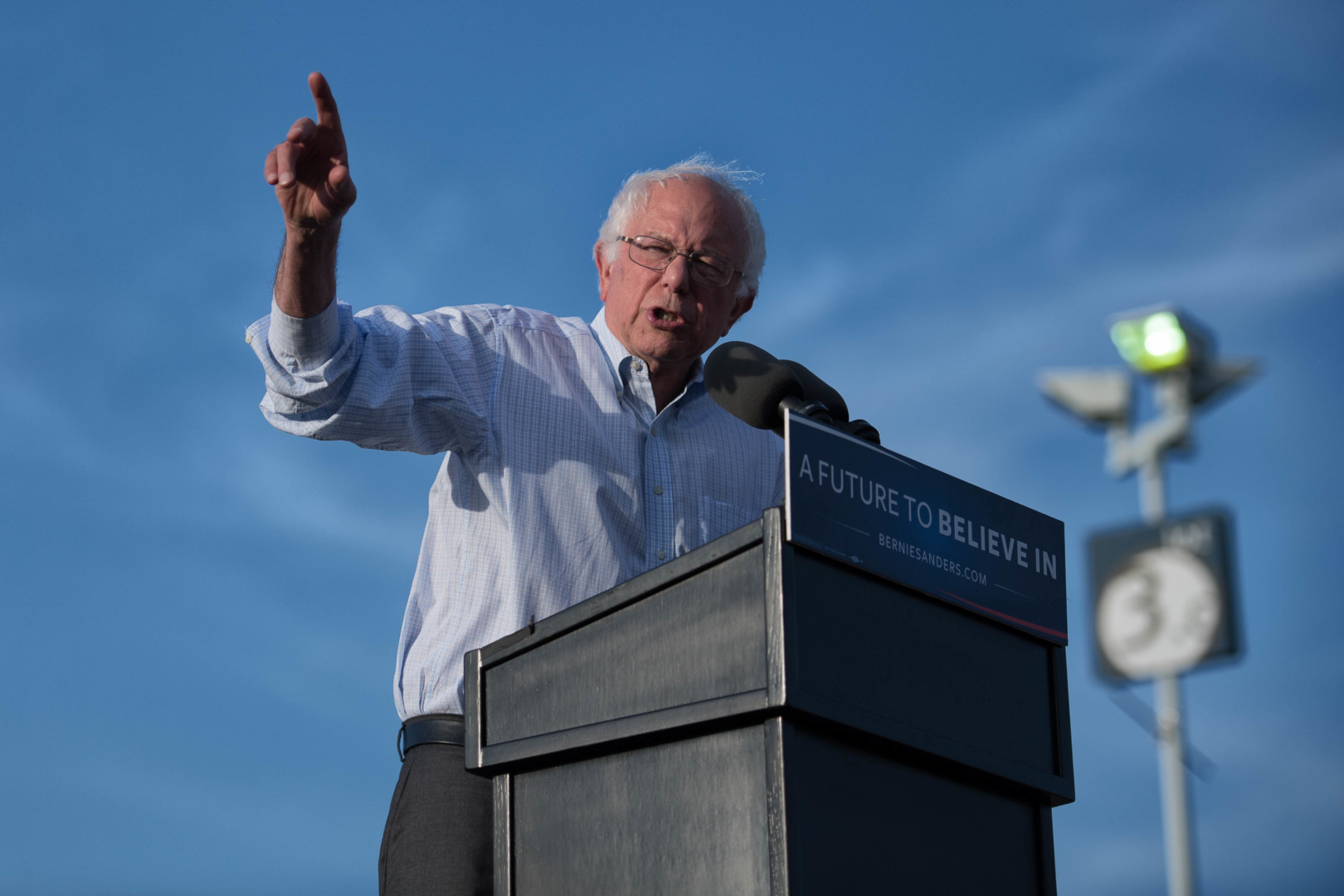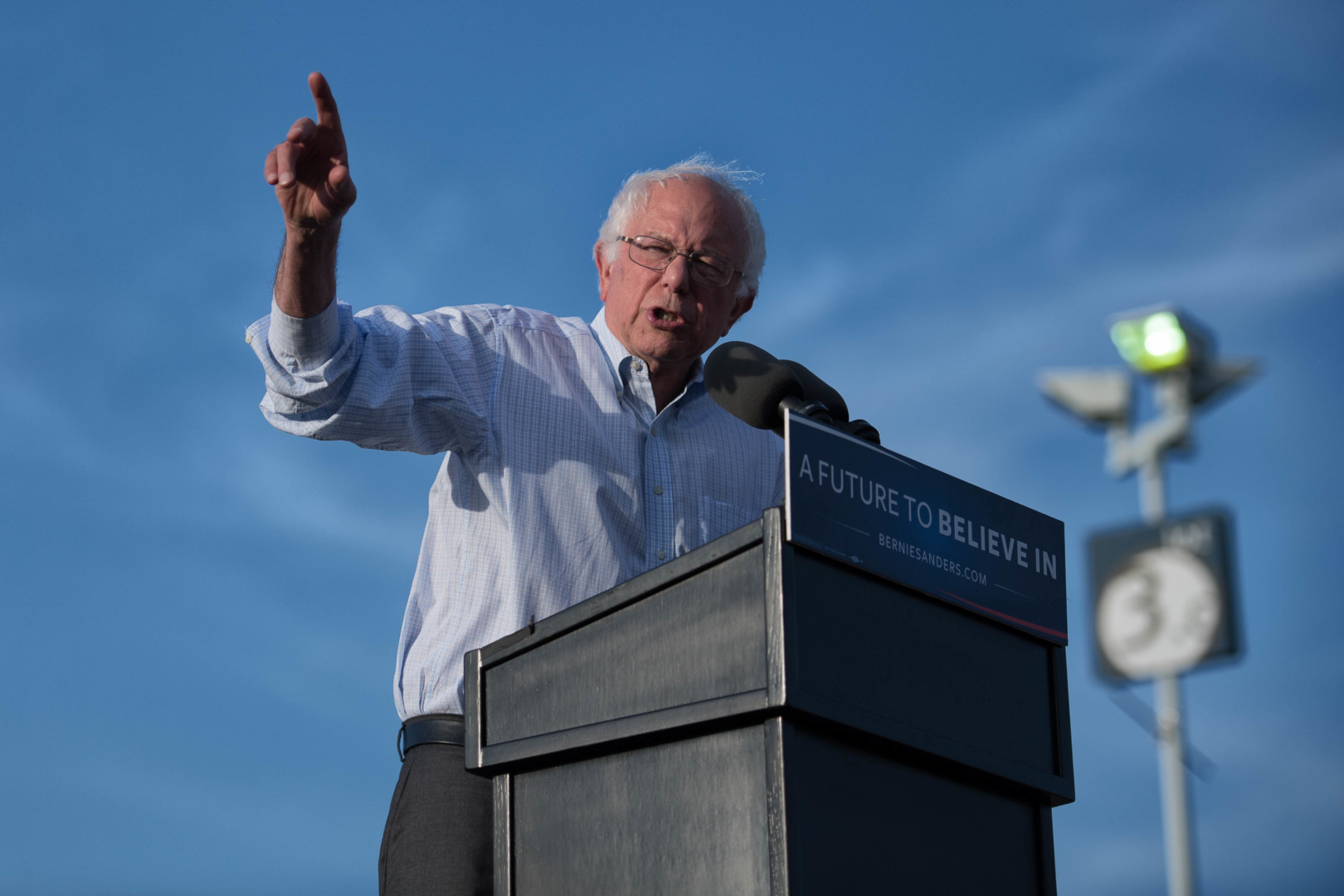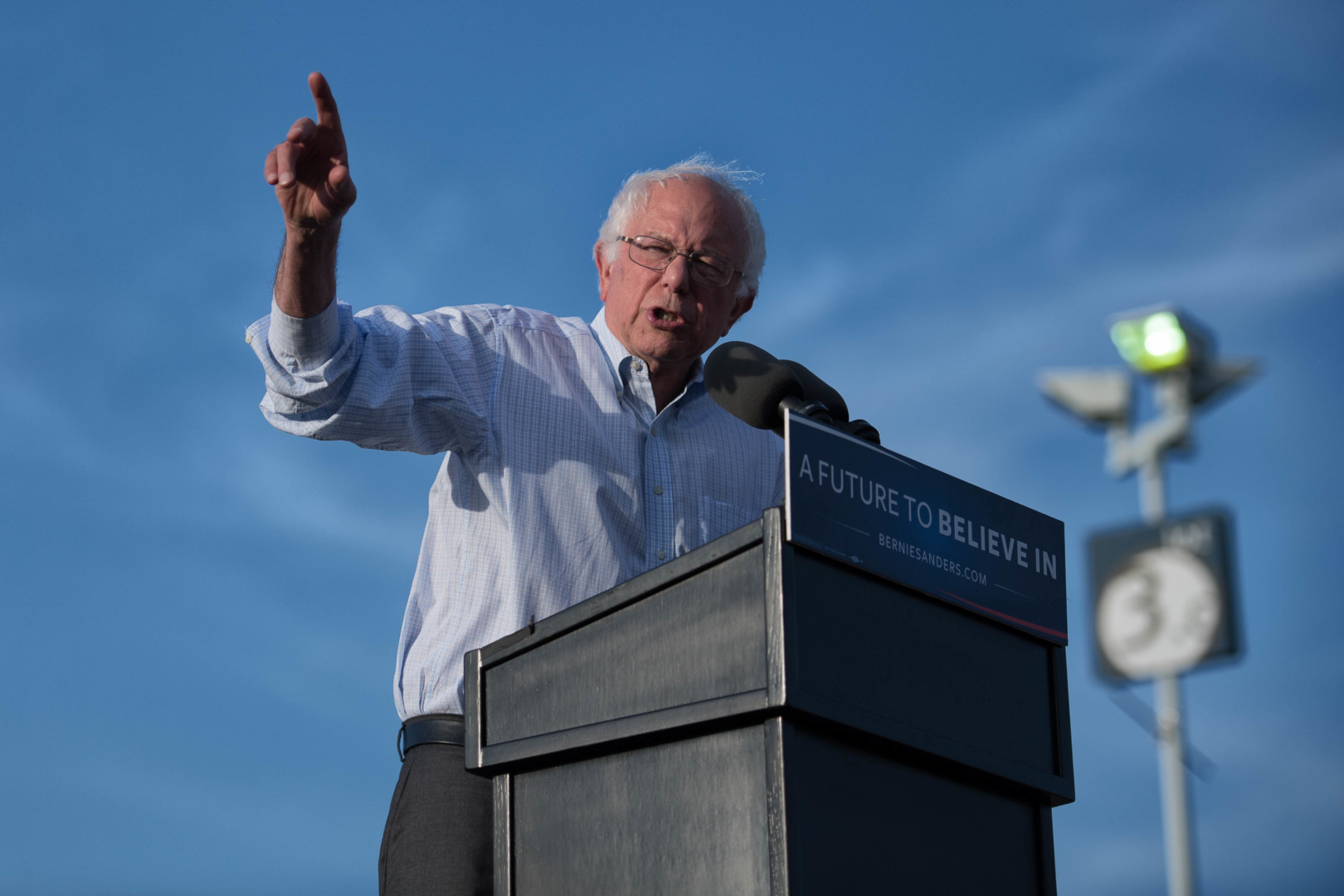 Sen. Bernie Sanders (I-Vt.) is still campaigning for president ahead of the District of Columbia's presidential primary, but even before his campaign closes shop, he is already starting to mend fences.
At a rally here ahead of the District's June 14 primary and hours after President Obama made his support of Hillary Clinton official, gone were the jabs at the likely nominee. His speech was instead a mashup of his campaign stump speech greatest hits, talking about criminal justice reform, a "broken economy," free tuition at public colleges, the minimum wage and campaign finance reform.
"We hear all of the time that we are a democracy, but the fact of the matter, even excluding the issue of Washington, D.C., not having elected representatives in the Congress, is that, all of you know, increasingly, big money is buying elections," he said.
In what could be his last major event, the closest Sanders got to criticizing Clinton were his jabs at the "corporate media," which he said has tried to limit voters' choices.
Five days before the D.C. primary, several hundred supporters gathered in a skateboard park and parking lot in the shadows of the Robert F. Kennedy Memorial Stadium, now home to D.C. United, to hear Sanders speak. But people here were not quite ready to unite, yet.
Mariah Jones, a 29-year-old resident of the District who studies political science at George Washington University, said she thought Obama should have waited until after the final votes were cast in the primary contests to endorse – though she thought endorsements from top Democratic leaders were predictable.
She said Sanders could not "break down the establishment," and thought the super delegates and campaign finance were chief examples of that.
"Bernie has been getting all this money from individuals, it was awesome the way he raised money," she said. "I don't feel like he's bought and owned. I feel like he can do what he says he's going to do."
Among Democrats, she said, it was harder to talk about her support for Sanders than it was around Republicans. But in November, she said the idea that Democrats would not unite behind Clinton was "fear mongering."
"I know a lot of Republicans who said they would rather vote for Hillary," she said.
Mohammad Reza, 73, of Chevy Chase, Maryland, said he had been a registered Republican until this year, when he switched his party affiliation to support Sanders in the Maryland primary. He backed Sanders because he saw him as "honest and consistent."
"I haven't seen him change because of the establishment or money," he said. "He earned my respect."
He said he was not ready to choose who he will vote for in November, but said "the Republicans have gone so far right."
"No way!" he said when asked if he could see himself voting for the Republican nominee, Donald Trump. When it comes to supporting Clinton, he said, "I'll have to think about it. I have a hard time because of what happened to Bernie."
Sanders, an independent from Vermont who began the presidential race viewed by many in the Democratic establishment as a kooky outsider, is reaching the end of it with unmatched influence powered by a massive base of supporters, some of whom had never before identified with the party, either.
"What this campaign is about is thinking outside the box, beyond the status quo," he said Thursday evening.
The most popular member of the Senate in his home state – whose approval among voters nationally is about the same as President Obama's, according to Morning Consult surveys – is now valuable to the party, as it hopes to unify his supporters with those of Hillary Clinton before the Democratic Party gathers in Philadelphia for its national convention.
Before his campaign event, Sanders had a packed day of meetings with top Democratic officials, including President Obama, Senate Minority Leader Harry Reid and Vice President Biden. As he left the White House earlier in the day, Sanders said he hoped to get together with Clinton "in the near future to see how we can work together to defeat Donald Trump."
Jones said Clinton, too, should work with him, and said he has already had an impact.
"He pushed Hillary to talk about issues that wouldn't have been spotlighted as much," she said.