The Coming Week: House GOP Tests New Amendment Rules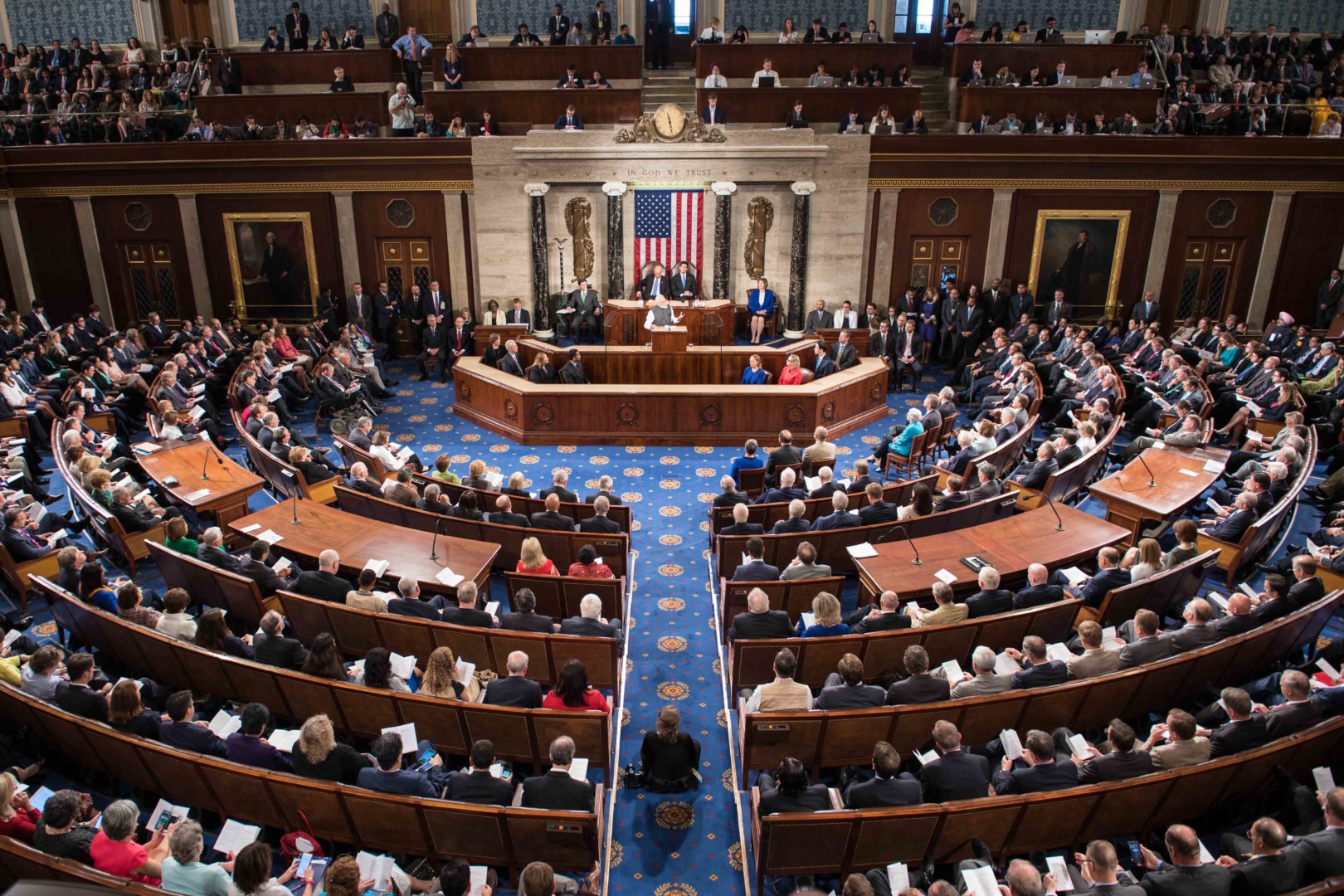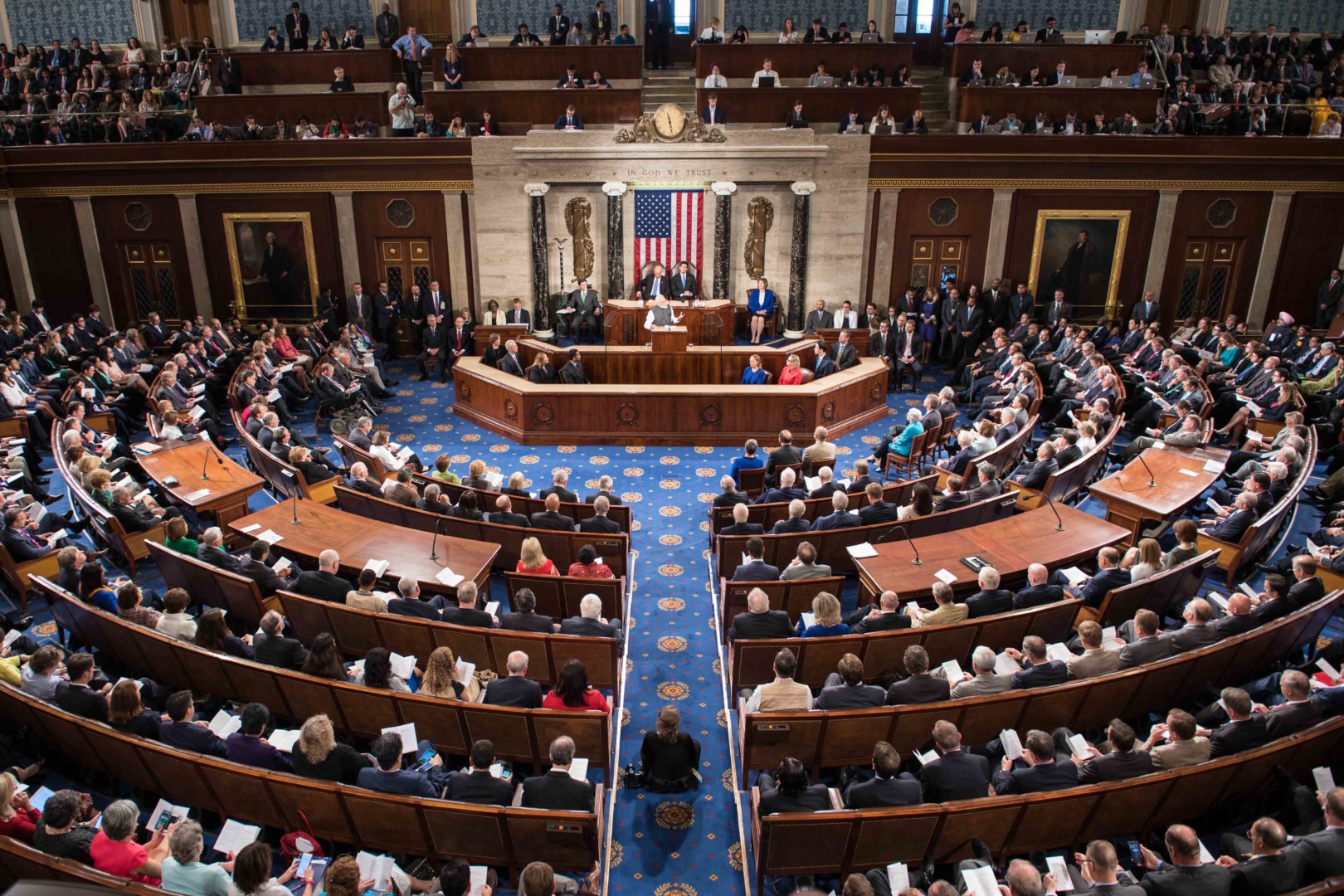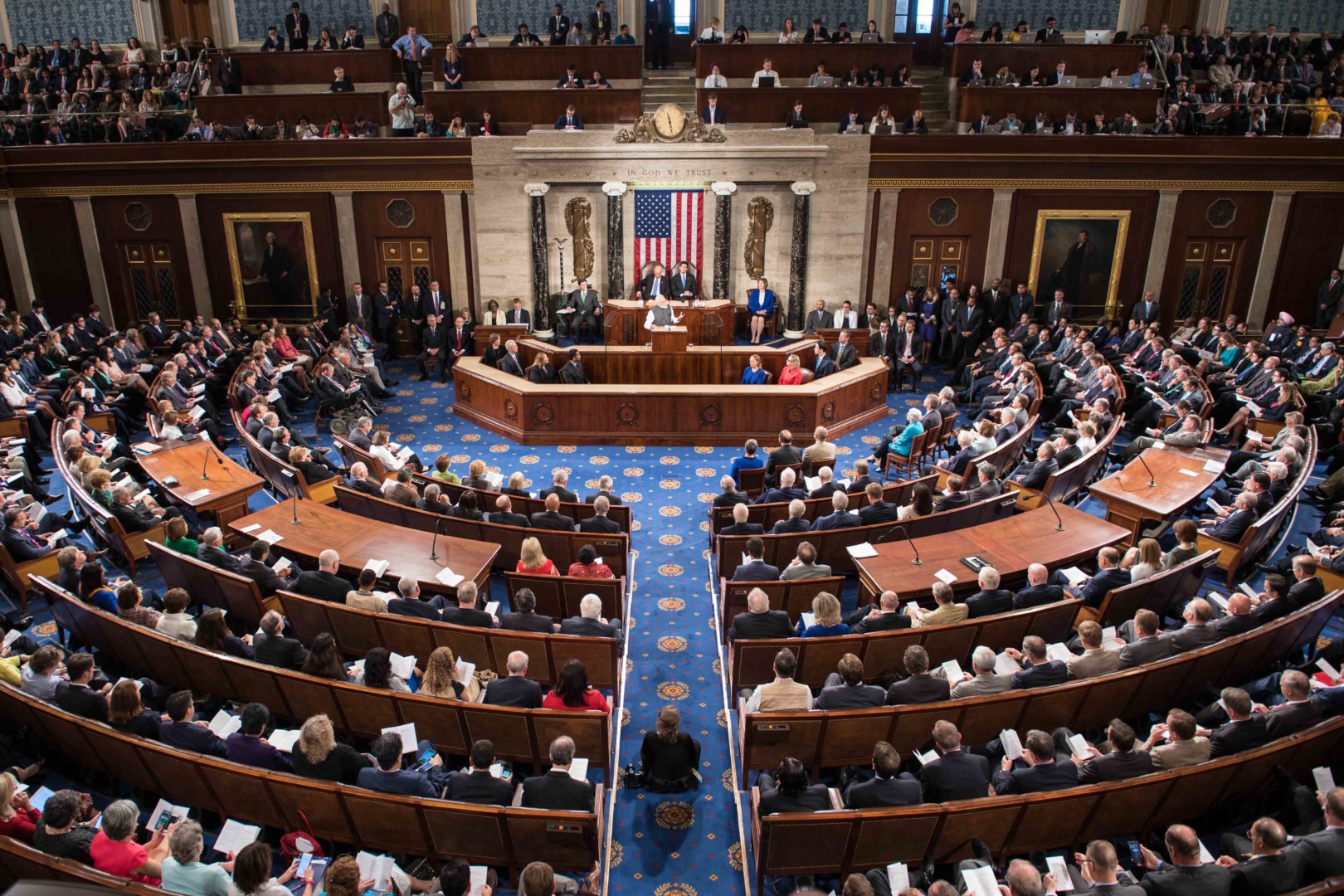 Skip to: Energy, Finance, Health, Tech
House Speaker Paul Ryan's move to exert more control over the appropriations process faces its first test in the coming week with the annual defense spending bill on tap.
The House Rules Committee is expected to adopt a "structured rule" for filing amendments to the bill, allowing GOP leaders to control which amendments are given floor time. The rule will shield vulnerable Republicans from being forced by Democrats to take votes on sensitive issues. The change has broad support among Republicans, but it could face backlash from some hard-line conservatives if votes are not allowed on amendments dealing with conservative issues. Democrats are already crying foul.
Until now, Ryan had allowed spending bills to be considered under an "open amendment" process under which members can file their proposals on the House floor the day of the vote. He decided to switch to a structured-rule process after Democrats forced votes on hot-button amendments concerning LGBT rights and the Confederate flag. Under a structured rule, amendments must be approved first by the House Rules Committee, also known as the speaker's committee.
On Friday, House Majority Leader Kevin McCarthy (R-Calif.) promised a "wide open process" for amendments that had not already been considered in committee. The GOP majority draws the line, he said, at amendments that Democrats would support, but not enough to get them to vote for the entire package on final passage. "I would expect that if you vote for the amendment, you vote for the bill," he said.
The Senate, meanwhile, is expected to finish work on the annual defense policy bill and then return to appropriations bills. The next spending bill on tap is the Commerce, Justice, and Science Appropriations Act.
Senate GOP leaders are also under pressure to pass bipartisan legislation to address Puerto Rico's debt crisis. Senate GOP leaders have not indicated when the chamber will take up the bill that passed the House. Lawmakers hope to pass the bill before July 1, when the commonwealth faces a $2 billion payment that it will not be able to make without help from Congress.
Bills to overhaul the criminal justice system are in the pipeline in both chambers, but so far neither has seen floor action.
The Senate and House will also meet in conference to hash out a spending bill that includes funds to fight the spread of the Zika virus.
The Senate will reconvene Monday, though no votes are schedule. The House will vote on suspension bills Monday, starting at 6:30 p.m.
HEALTH
Conferees on Zika legislation are aiming to reconcile House and Senate aid packages before the July 4 recess. The conversations in the next several weeks will likely center around how much direct emergency funding should be provided to combat the virus and how much should come through a normal appropriations process.
Key lawmakers involved in the talks appear to agree that overall funding should be in the realm of around $1 billion. The Senate package would provide $1.1 billion in non-offset funds, while the House package would offer $622 million that is offset elsewhere in the federal budget.
The other health conference, to combat opioid abuse, is on a slower track as lawmakers test the idea of expanding the package to include legislation on medical innovation.
The House Energy and Commerce Committee is slated to begin debate on a stalled mental health bill on Wednesday, which is expected to advance. The measure is an updated version of a more controversial proposal championed by Rep. Tim Murphy (R-Pa.). Importantly, the revamped bill doesn't include two provisions that drew harsh protest from Democrats — one that would have rolled back privacy rules under the Health Insurance Portability and Accountability Act, or HIPAA, and another that would have dismantled the Substance Abuse and Mental Health Services Administration.
The same committee also will hold a hearing Tuesday on antibiotic resistant "superbugs."
—Fawn Johnson
ENERGY
House and Senate lawmakers are speaking cautiously about going to conference over their energy bills, but it's unclear whether they'll get any closer in the coming week. Senate Majority Leader Mitch McConnell said Tuesday that Senate will work toward convening a conference, but he offered no details.
Sierra Club lobbyist Radha Adhar told Morning Consult that it doesn't appear the Senate has the 60 votes necessary to vote to go to conference.
The Senate Appropriations Subcommittee on Interior will meet Tuesday to vote on its 2017 spending bill. The committee hasn't released the legislation yet, but the full committee is slated to mark it up on Thursday.
On Wednesday, the full House Appropriations committee will vote on its Interior appropriations bill, which includes policy riders blocking funding for many of President Obama's top environmental priorities, including the Clean Power Plan.
The Senate Finance Committee will hold a hearing Tuesday on energy tax policy.
The Senate Energy and Natural Resources Committee will hold a Tuesday hearing on oil and gas pipeline infrastructure. It will also hold a legislative hearing on Wednesday on 23 bills relating to national parks.
On Wednesday, the House Science Committee's energy subcommittee will hold a hearing on innovations in solar fuels and electricity storage, with testimony from researchers from four universities.
National Park Service Director Jonathan Jarvis and Interior Deputy Inspector General Mary Kendall will testify to the House Oversight Committee on Tuesday about how the Park Service handles cases of misconduct and unethical behavior.
—Jack Fitzpatrick
TECH
The Senate Commerce Committee is scheduled to vote on a bill Wednesday from Republican Sen. Steve Daines of Montana that would give small businesses exemptions from the Federal Communications Commission's enhanced transparency rules.
The House unanimously passed a similar measure in March, but only after a fiercely partisan debate in the House Energy and Commerce Committee about the threshold for the exemption. In December, the FCC approved an order to exempt providers with 100,000 or fewer subscribers from the enhanced transparency rules.
The House Republicans' original legislation defined a small business as any provider with 500,000 subscribers or fewer. Committee members managed to strike a deal to lower that threshold to 250,000 subscribers, which brought Democrats on board.
Daines' bill sets the threshold at 500,000 subscribers. Republican Sens. Jim Risch of Idaho, Cory Gardner of Colorado, Pat Roberts of Kansas and Dan Sullivan of Alaska are all co-sponsors.
Members of the Commerce Committee will also vote on a bill from Sen. Amy Klobuchar (D-Minn.) that would set up an office in the Federal Trade Commission to go after robocalls that aim to commit fraud on senior citizens. That bill enjoys bipartisan support from Sens. Susan Collins (R-Maine), Kelly Ayotte (R-N.H.), Brian Schatz (D-Hawaii), and Jeanne Shaheen (D-N.H.).
The House Energy and Commerce Communications and Technology Subcommittee will hold a hearing on Tuesday about the FCC's proposed privacy rules for internet service providers. The hearing comes in the wake of heavy scrutiny from the telecom industry and Republicans on Capitol Hill.
The commission approved a proposal in March to police the privacy practices of internet service providers. Critics lashed out at those proposed rules because they say enhancing privacy standards could create a confusing regulatory landscape, since the Federal Trade Commission has policed online privacy for the past few decades.
Subcommittee Chairman Rep. Greg Walden (R-Ore.) says the hearing "will provide the opportunity to examine the consequences of the FCC's proposal to regulate ISPs under separate privacy rules from the rest of the Internet."
—Amir Nasr
FINANCE
On Tuesday, the Senate Banking Committee will hear from Securities and Exchange Commission Chair Mary Jo White for an oversight hearing of the agency.
On Wednesday, the Senate Appropriations Committee's Subcommittee Financial Services and General Government is slated to vote on the fiscal year 2017 spending measure for the financial services agencies.
The House Ways and Means Committee's Trade Subcommittee will hold a hearing Tuesday on how trade agreements can open markets to U.S. agriculture exports on Tuesday.
—Fawn Johnson