Senate Democrats Renew Gun Control Push After Orlando Attack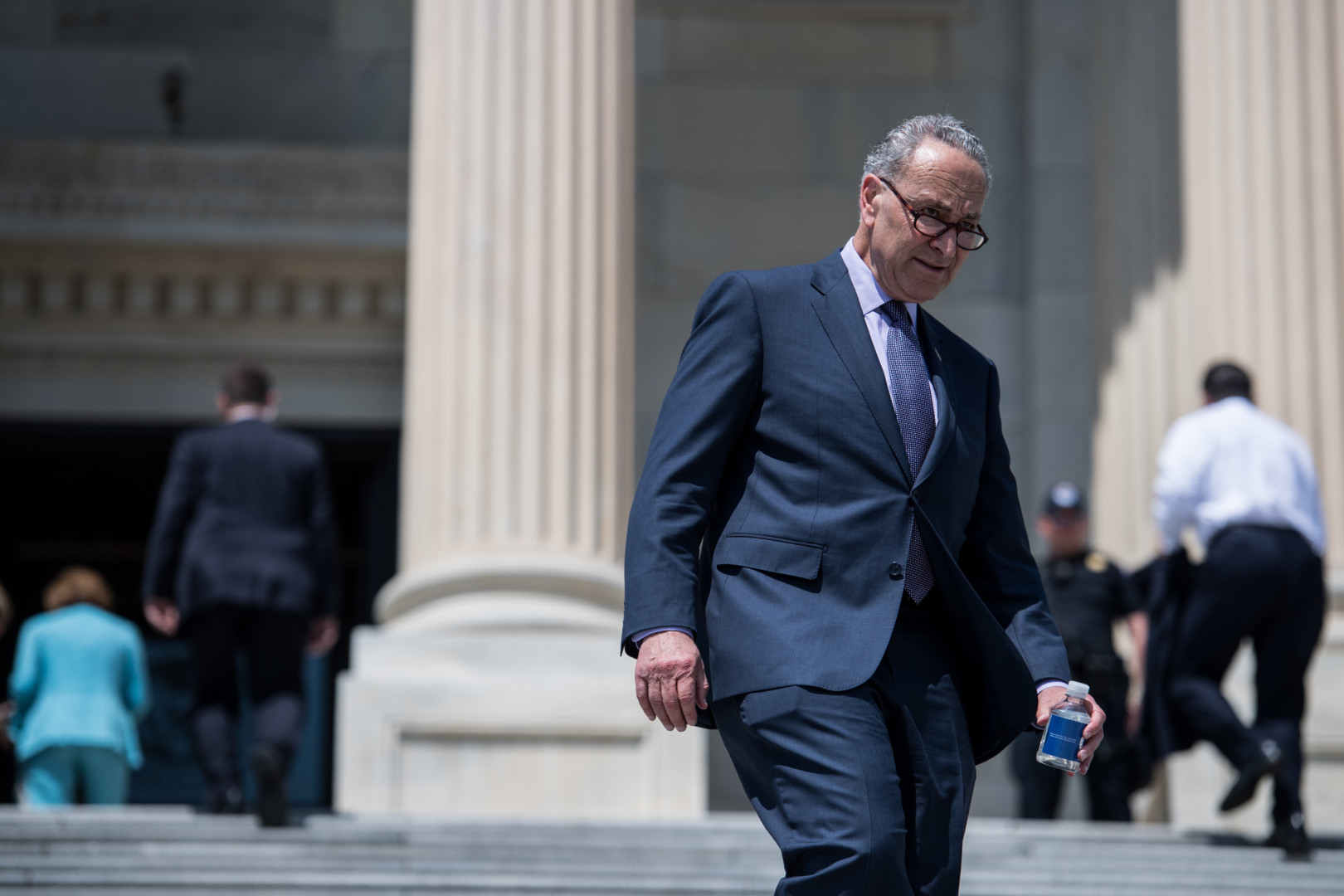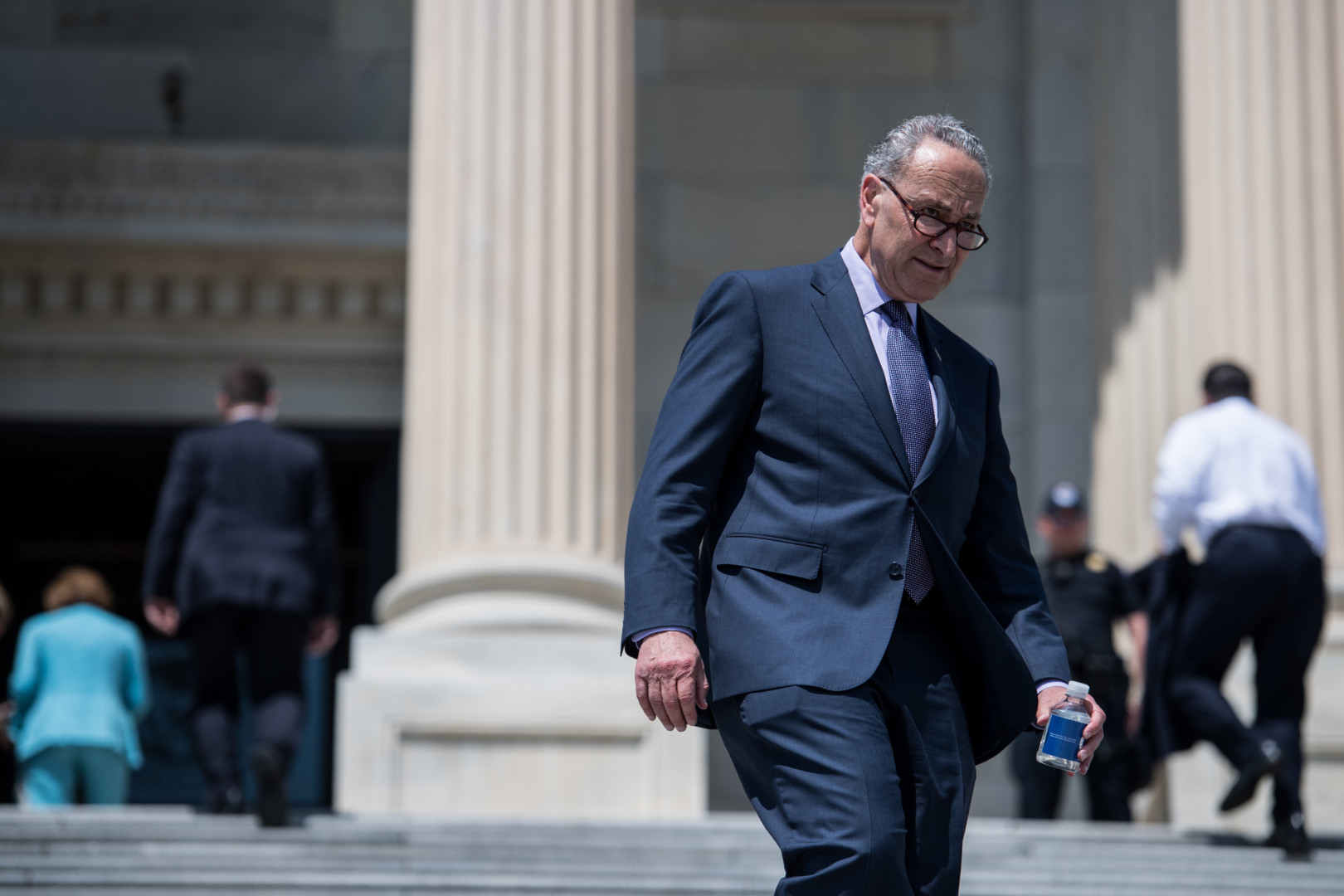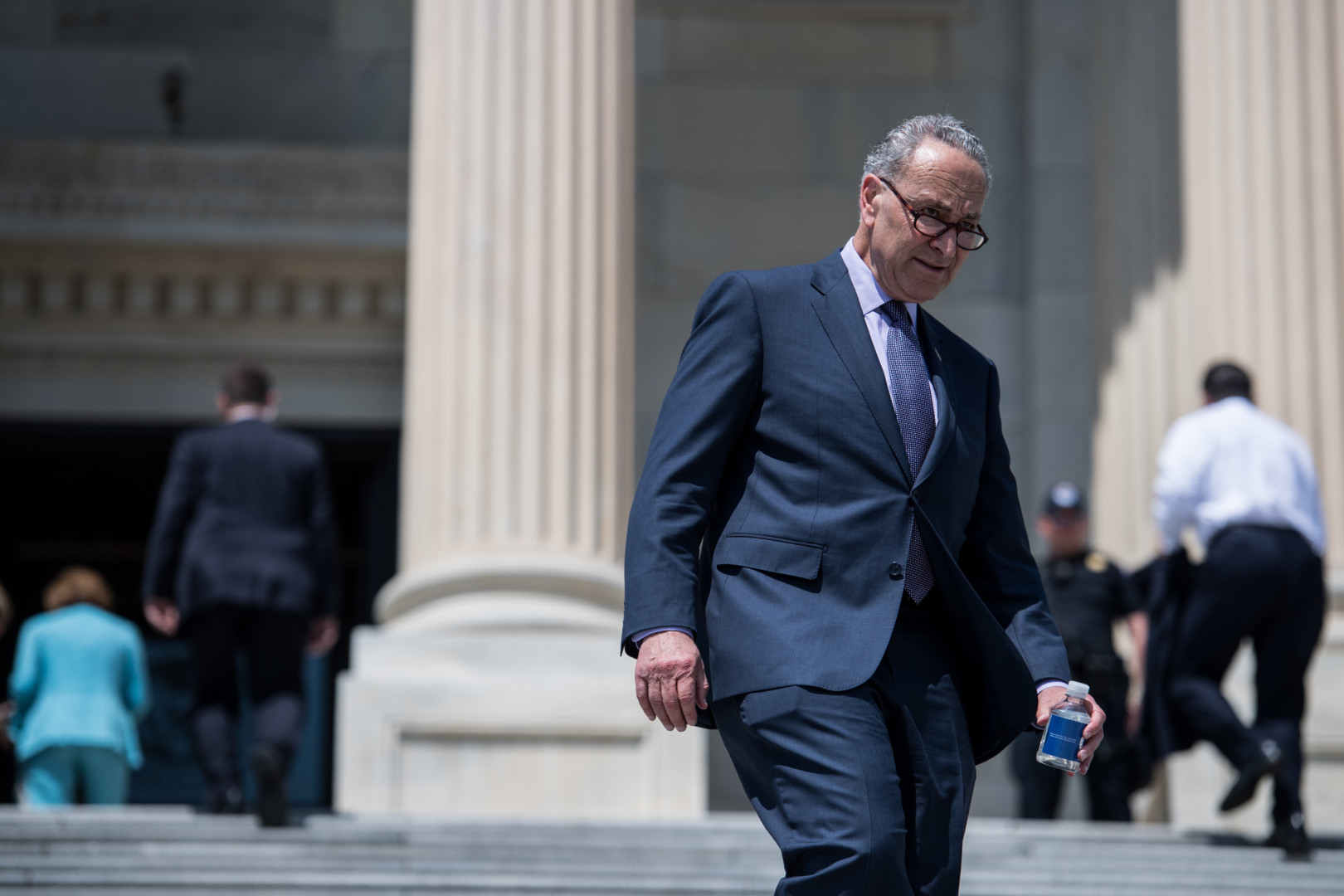 Senate Democrats will try to force another showdown on gun control following the terrorist attack early Sunday in Orlando, Fla., the deadliest mass shooting in U.S. history.
Democrats plan to renew a proposal they say could have prevented Omar Mateen from purchasing the firearms he used to kill at least 49 people at a gay nightclub early Sunday morning. The proposal would give the Justice Department the authority to block gun sales for suspected terrorists, and it would apply to individuals who are on the no-fly list. It's unclear if the proposal would have stopped Mateen from obtaining the weapons he used in the attack.
The provision, which is sponsored by Sen. Dianne Feinstein (D-Calif.), was rejected in a 45-54 vote in December. North Dakota Sen. Heidi Heitkamp was the only Democrat to vote against it, and Sen. Mark Kirk of Illinois was the lone Republican to support it.
Despite failing in December, Democrats say it will be more difficult for vulnerable GOP senators to oppose Feinstein's proposal following Sunday's shooting, the deadliest attack on U.S. soil since the Sept. 11 attacks.
"So many [Republicans] now in difficult political seasons are going to find it very, very difficult" to oppose the proposal, said Sen. Chuck Schumer (D-N.Y.), who spoke to reporters Monday on a conference call with other Senate Democrats. "We've had two incidents, San Bernardino and now Orlando, where this type of legislation would be relevant making sure that terrorists don't get guns."
Democrats could try to offer the gun proposal as an amendment to the spending bill for the departments of Commerce, Justice, and Science. That bill is next on the Senate's agenda this week after it completes work on a defense policy bill. "That's one of the places we're exploring, but we will find a way to bring this to a vote," Schumer said.
"When that fellow then went in last week to purchase an AR-15 and automatic handgun he would have come up on [the FBI's] radar scope," said Sen. Bill Nelson (D-Fla.), who was on the call.
"Would they have blocked Mateen's gun? I think it's likely they would have, but we'll never know because the law was not on the books," Schumer said.
Feinstein chimed in, saying that a push to strengthen background checks would not be as effective in preventing suspected terrorists from purchasing guns. "The success rate for known or suspected terrorists who undergo background checks to buy firearms is 91 percent," she told reporters. "So we believe that closing this loophole is just common sense, and it's the least we could do to prevent terrorist attacks on our country."
Senate Republicans already have an alternative to Feinstein's proposal that relies on background checks to weed out suspected terrorists. Their proposal would notify the Justice Department if a person on a terrorist watch list purchases a gun. The agency would then have 72 hours to intervene in the sale.
The GOP alternative, spearheaded by Senate Majority Whip John Cornyn (R-Texas), was five votes short of passing in December. Sens. Joe Donnelly of Indiana and Joe Manchin of West Virginia were the only Democrats to support the proposal. Kirk was the lone Republican to oppose it.
A spokesman for Cornyn would not say whether Republicans would renew the proposal.
Republicans have also called for more resources to fight terrorism abroad. Sen. Pat Toomey (R-Pa.), one of the few Republicans who supports expanding background checks, said through an aide Monday that expanding background checks and increasing military action abroad are both required.
"It's about stopping the spread of violent Islamist extremism," Toomey's spokeswoman E.R. Anderson said Monday in a statement. "This dangerous ideology is a grave security threat, and we need a much stronger approach to defeating it. That includes heightened intelligence gathering, increased military action against ISIS, and fixing broken policies that undermine law enforcement's ability to stop terrorists."
Schumer said an assault weapons ban, another popular gun control measure among Democrats, would not address the current problem as well as Feinstein's proposal, although he still supports reinstating the ban on such weapons.
"It is my view that in terms of terrorism, this is the most effective legislation we can pass," Schumer said. "You can get a semiautomatic weapon with a whole lot of clips even if we ban assault weapons, which I'm all for."
"Without making the change, we are just asking people to come into this country and go out and buy a gun," Feinstein said of her proposal. "Even if you're a suspected terrorist, you can go out and buy a gun."
Democrats will have almost no shot at moving gun control in the House, where Republicans hold a much larger majority. House Speaker Paul Ryan (R-Wis.) has also tightened his grip on how the chamber considers amendments to spending bills, so a Democratic amendment on gun control would likely be rejected by the Republican-led House Rules Committee.