Grassley: Lobbyists Employ 'Double Standard' on Energy Subsidies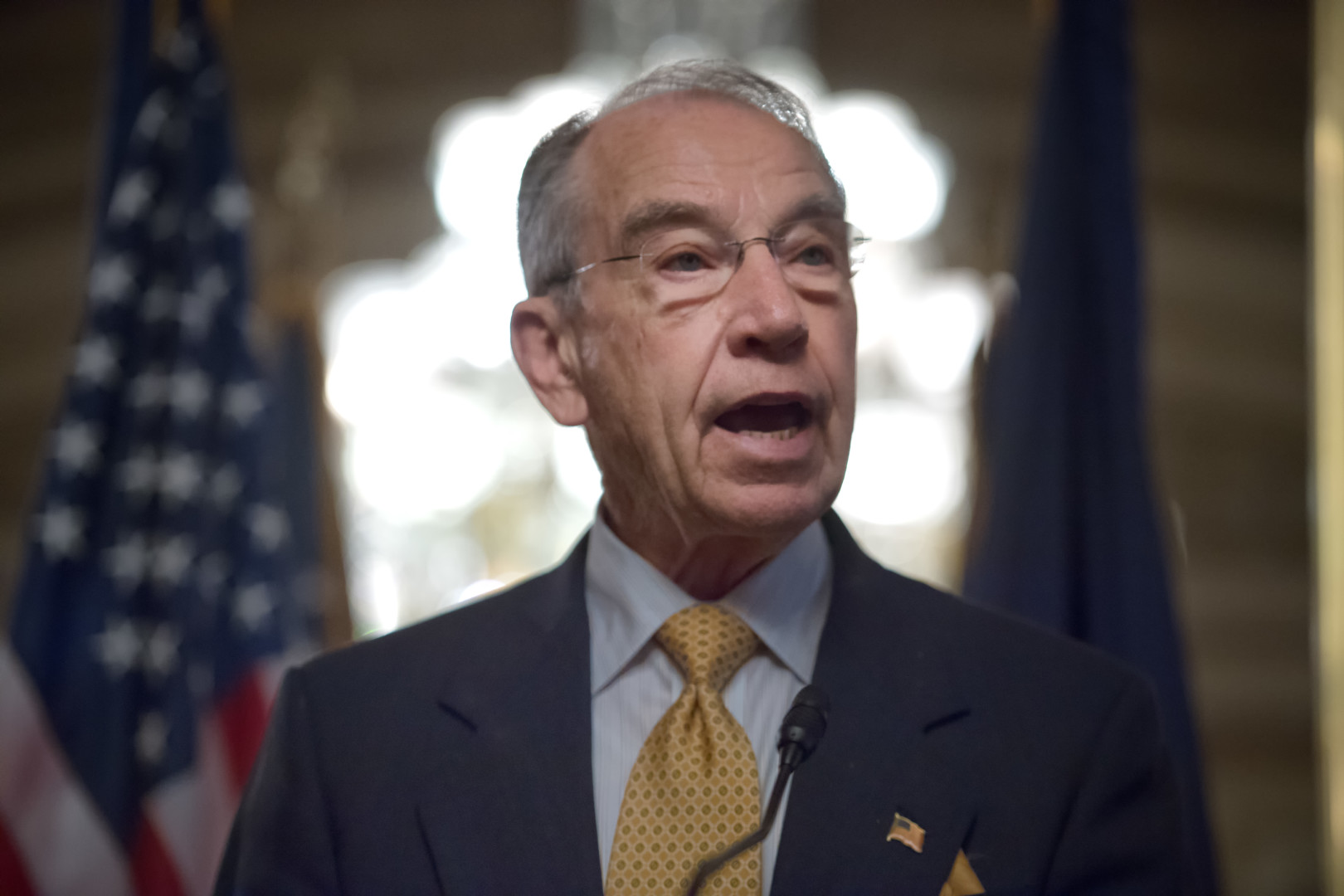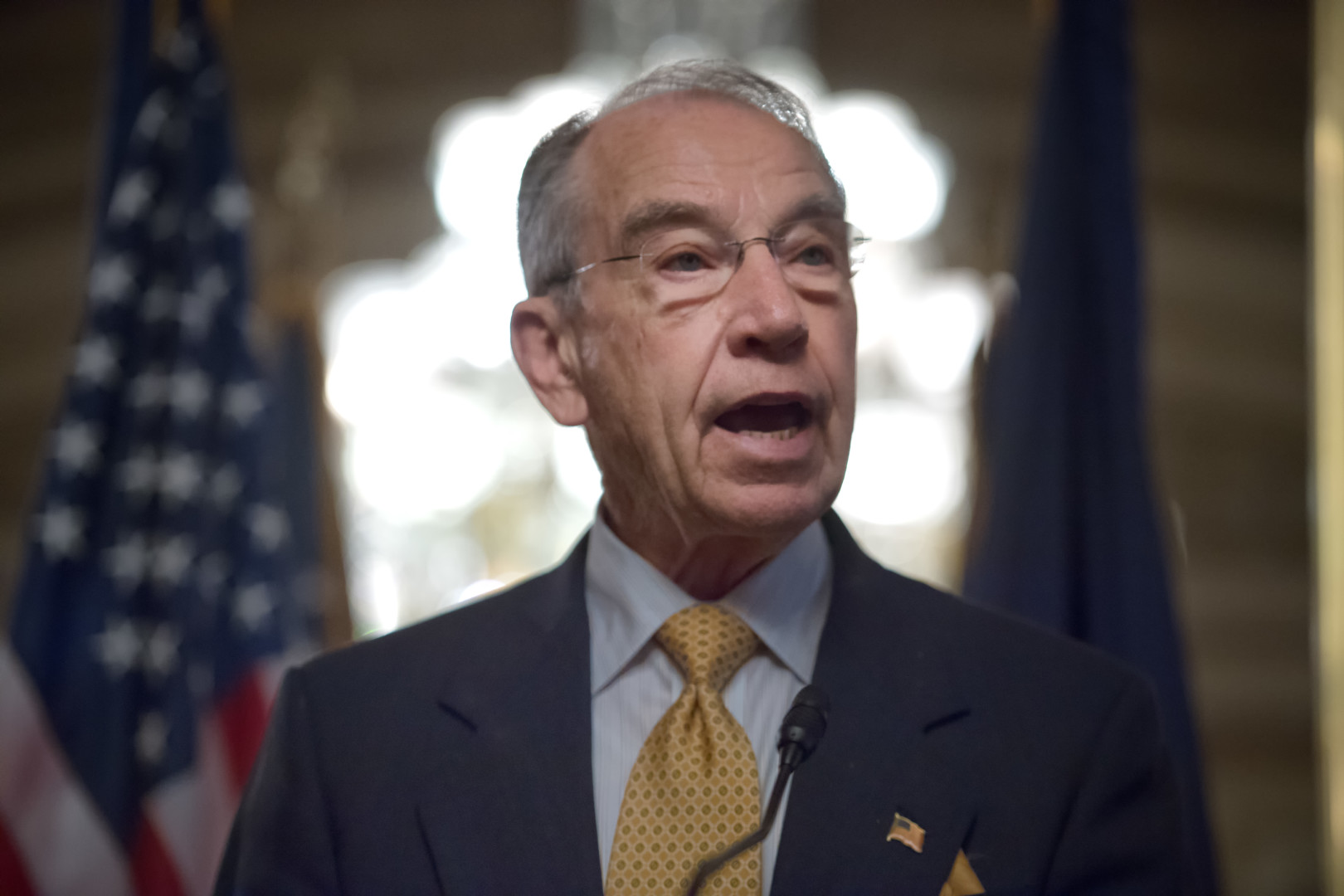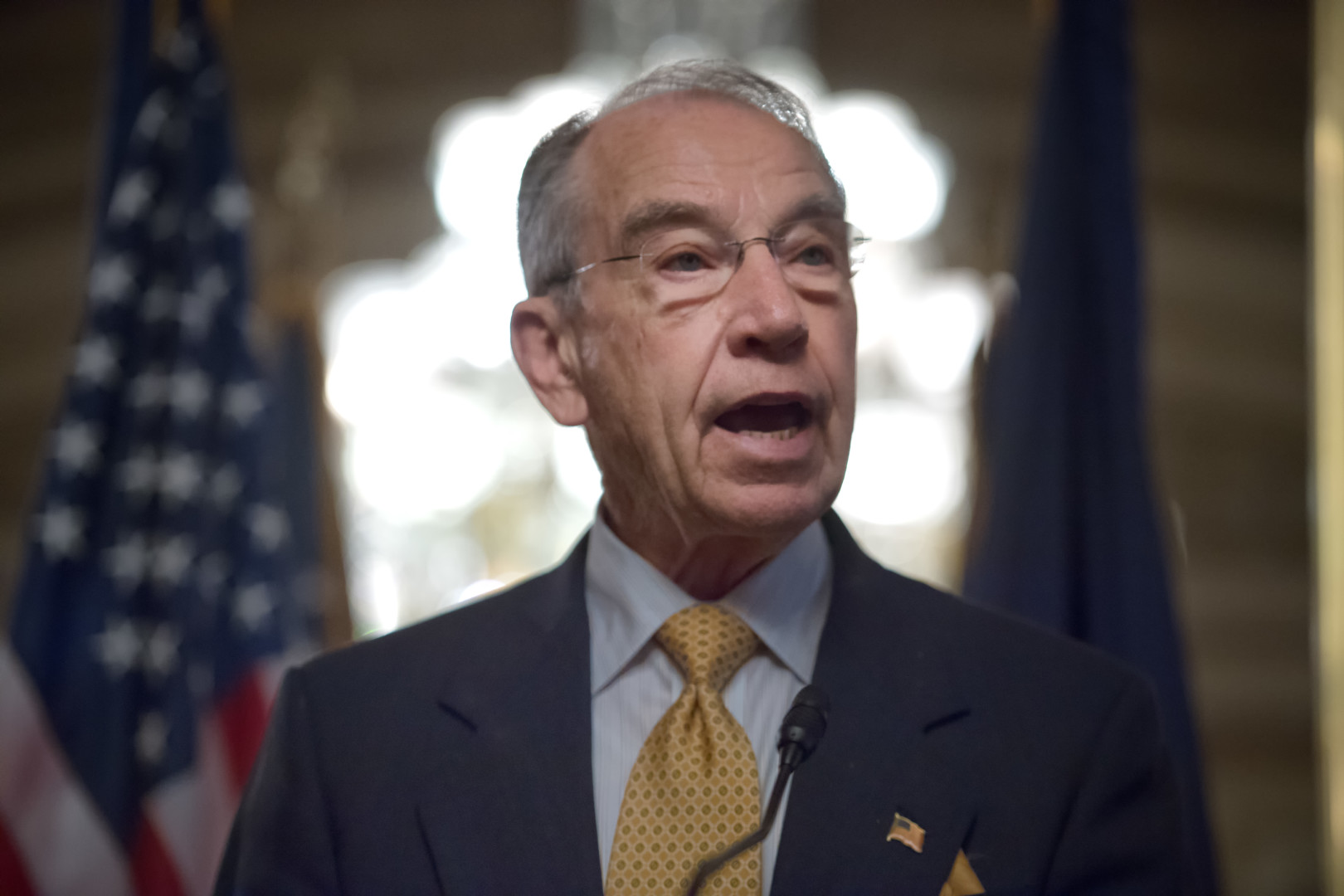 Sen. Chuck Grassley on Tuesday accused those who oppose wind energy tax credits of employing a double standard, pointing to "market-distorting" benefits to other electricity sources such as nuclear power.
The Iowa Republican butted heads with representatives from the U.S. Chamber of Commerce and American Enterprise Institute at a Senate Finance Committee hearing. Karen Harbert, CEO of the Chamber's Institute for 21st Century Energy, testified that the production tax credit for wind power, which Grassley has championed since 1992, undercuts fossil fuels and cleaner nuclear power.
Grassley said it "irritates" him when people criticize "subsidies for one type of energy while disregarding market-distorting benefits provided to other sources."
Grassley told Harbert she was employing a "double standard" rather than sincerely opposing government subsidies. He pointed out that many of the places that produce nuclear power — listing Florida, Vermont, Massachusetts and New Jersey — don't generate much wind power. The kind of renewable-on-renewable violence Harbert described in her testimony are rare, he said.
"It seems to me that then you are trying to tear down renewables to elevate nuclear, which would contradict your testimony that we shouldn't damage one technology to elevate another," Grassley said.
Grassley also pointed to the Price-Anderson Nuclear Industries Indemnity Act, which caps liabilities for incidents at nuclear plants.
Benjamin Zycher, a resident scholar at the conservative American Enterprise Institute, took issue with Grassley's comparison of the wind power tax credit and the liability cap for nuclear power, saying the latter is not a true subsidy.
"It is not a subsidy, properly defined. It is a way of limiting accident costs and accident avoidance costs," Zycher said.
Harbert, meanwhile, said her testimony was meant to point out the downside of promoting inconsistent renewables (such as wind) that can essentially overload the grid at the expense of more reliable renewables (such as nuclear).
"I am not singling out wind," Harbert said, adding that she only wants to avoid undermining "a really important resource for us down the road. Because we are seeing these nuclear power plants close. And that is very unfortunate for the future of emission-free electricity in this country."
Grassley has been called the "father" of the wind power tax credit. It received a five-year extension in December, and Grassley has said he won't push for another extension after that. By that time, the thinking goes, the tax credit will have done enough to get wind power off the ground. Grassley's back-and-forth with conservatives in the hearing highlights an unusual political dynamic at play with wind power, which has developed significantly in Republican areas such as Iowa and Texas.
The hearing also included an exchange in which Sen. Bob Menendez (D-N.J.) pressed Harbert on the chamber's position on climate science. Harbert acknowledged that the climate is changing and that human activity is a contributing factor. Menendez criticized the chamber for consistently leaving out the benefits of clean energy on climate change in its testimony.
"It's intellectually misleading," Menendez said.