Ryan's Energy Policy Agenda Requires Republican White House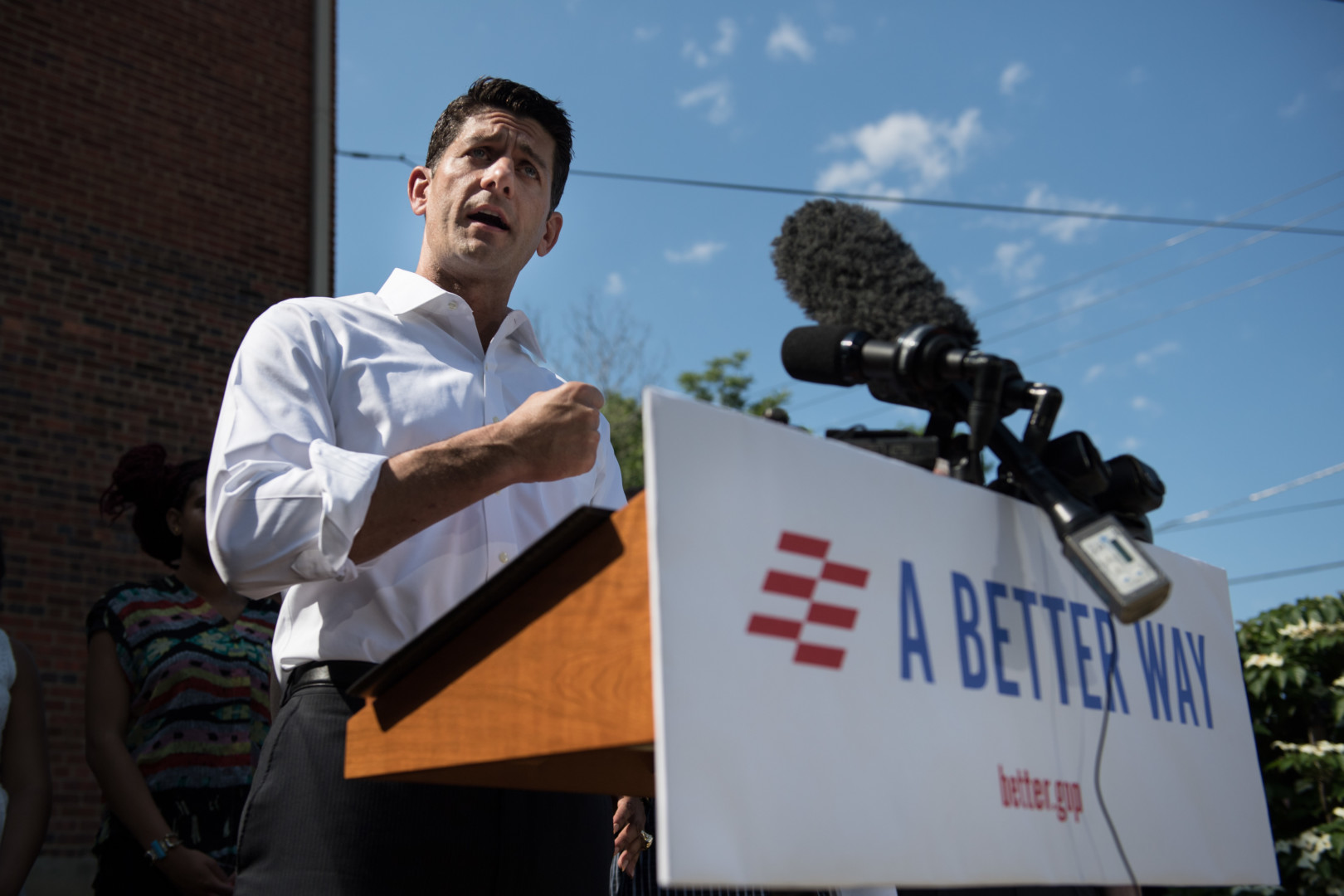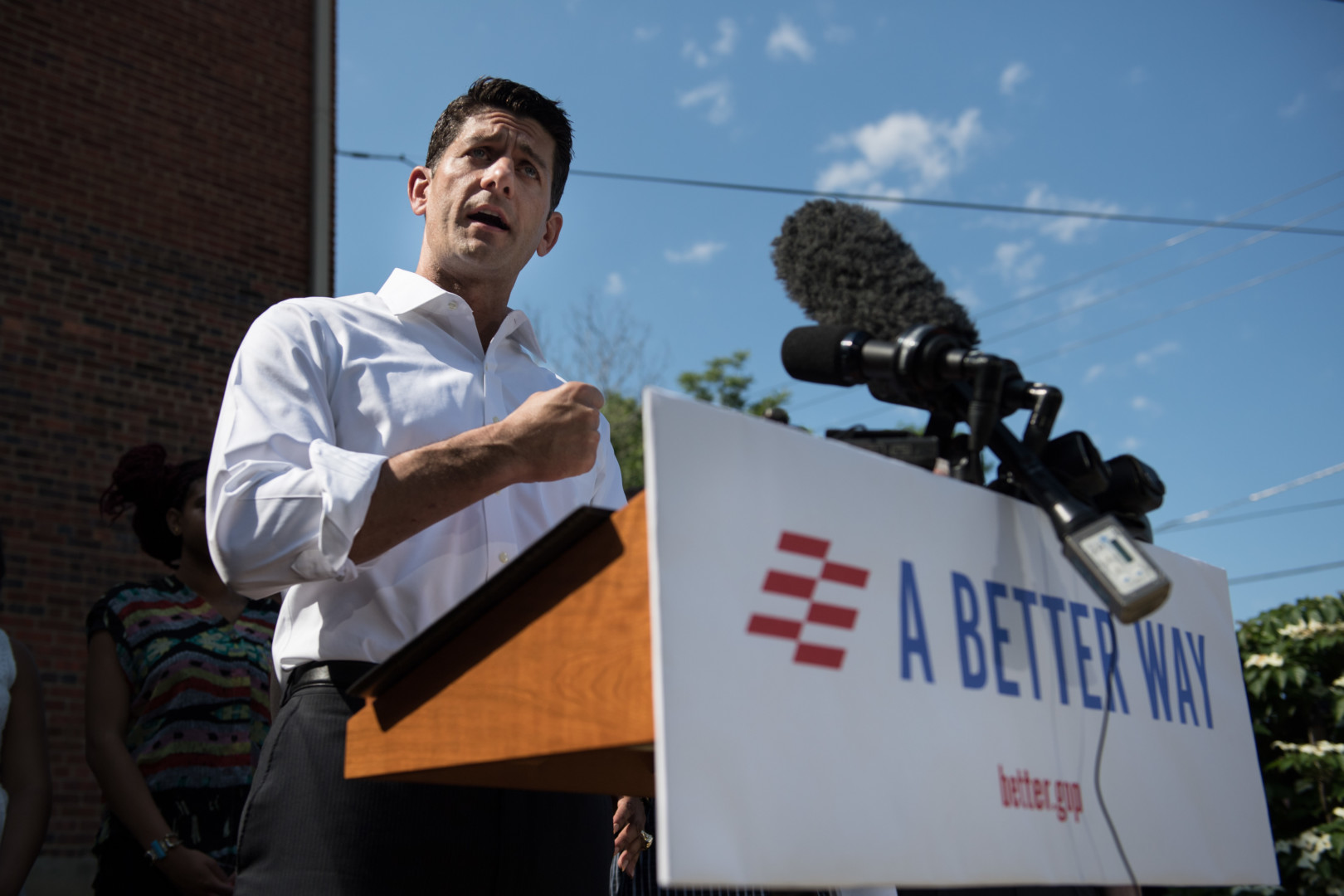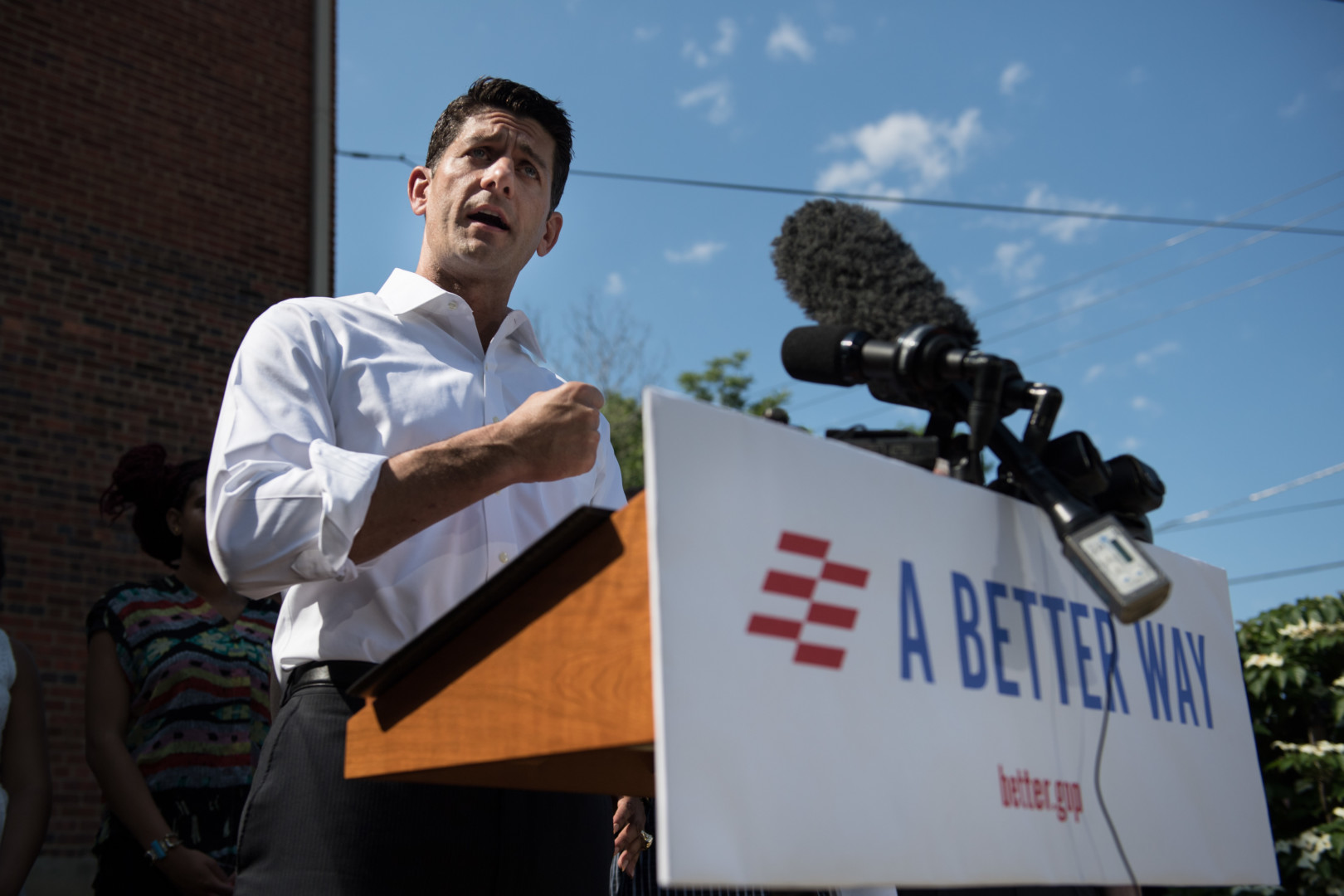 House Speaker Paul Ryan (R-Wis.) released the third part of his caucus's series of policy proposals on Tuesday, including a medley of measures to push back on virtually every major act the Obama administration has made on energy and environment.
The energy proposals don't tread new ground for House Republicans, but instead gather bills and ideas the party could accomplish if there were a Republican in the White House. Some of the bills have already prompted veto threats from the Obama White House, including the wide-ranging energy bill passed by the House in December, and Rep. Pete Olson's (R-Texas) bill delaying and altering the Environmental Protection Agency's ozone standards.
While the proposals aren't likely to get Democratic support, Ryan said he was confident a Republican president — Donald Trump — would sign them into law.
"We feel very confident that our presumptive nominee is comfortable with this agenda," Ryan told reporters on Tuesday, adding, "Yes, two different branches of government negotiate the details, but the thrust and the direction of this is clear."
Like Trump, the paper blames the Clean Power Plan for the coal industry's struggles, and points to several different steps Republicans have already taken to push back against it. That includes Rep. Gary Palmer's (R-Ala.) bill blocking any EPA rules on greenhouse gases under the Clean Air Act.
The paper also points to a bill by Rep. Alex Mooney (R-W.Va.) delaying the Office of Surface Mining's Stream Protection Rule regulating coal mining practices. That bill prompted a White House veto threat.
Ryan's proposal also calls on the EPA to withdraw its Waters of the United States rule, which expands the EPA's jurisdiction in regulating water pollution. It calls the Obama administration's methane regulations "regulations in search of a problem," and says the Department of the Interior did not give local communities enough time to study the rules and provide feedback.
Much of the paper's focus is on increasing transparency. Ryan and other Republicans gathered at a press conference on Tuesday criticized President Obama's use of executive actions. Majority Whip Steve Scalise (R-La.) lamented the "backroom culture" of executive branch rulemaking, and specifically pointed to the administration's well-control rules for offshore drilling, which he said "wouldn't stand up in a public hearing," if it had been included in a bill by Congress.
In that vein, the paper points to House Science Committee Chairman Lamar Smith's (R-Texas) "Secret Science Reform Act," which would bar the EPA from proposing or finalizing new rules unless the scientific research behind them is available online. That bill also prompted a veto threat because the White House said the agency would not be able to finalize any rules until legal challenges are finished.
The paper also calls for a "shot clock," or time limit on how long agencies can take to review permit applications, pointing to the State Department's slow review of the Keystone Pipeline application as an example of excessive bureaucracy.
If the paper's proposals are unsurprisingly partisan, the reaction from advocacy groups was just as unsurprisingly divided. U.S. Chamber of Commerce Executive Vice President Bruce Jostens called the proposals "a valuable contribution to a critically important issue—regulatory reform," in a statement. Sierra Club Director of Global Climate Policy John Coequyt said in a statement the plan "would decimate our nation's ability to protect clean air and water," and only serves "fossil fuel billionaires."