Senate Democrats Could Derail Spending Process Over Gun Control Effort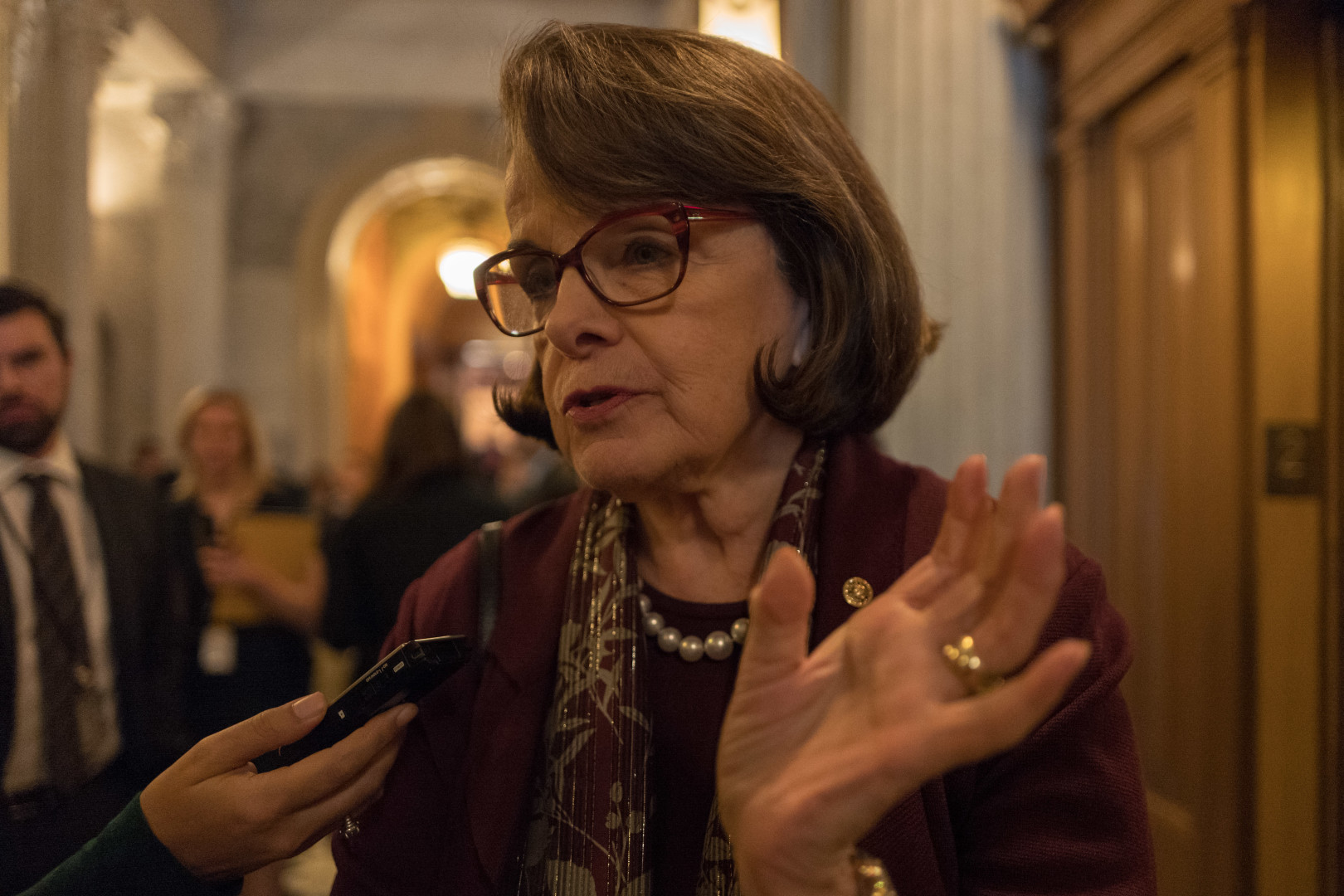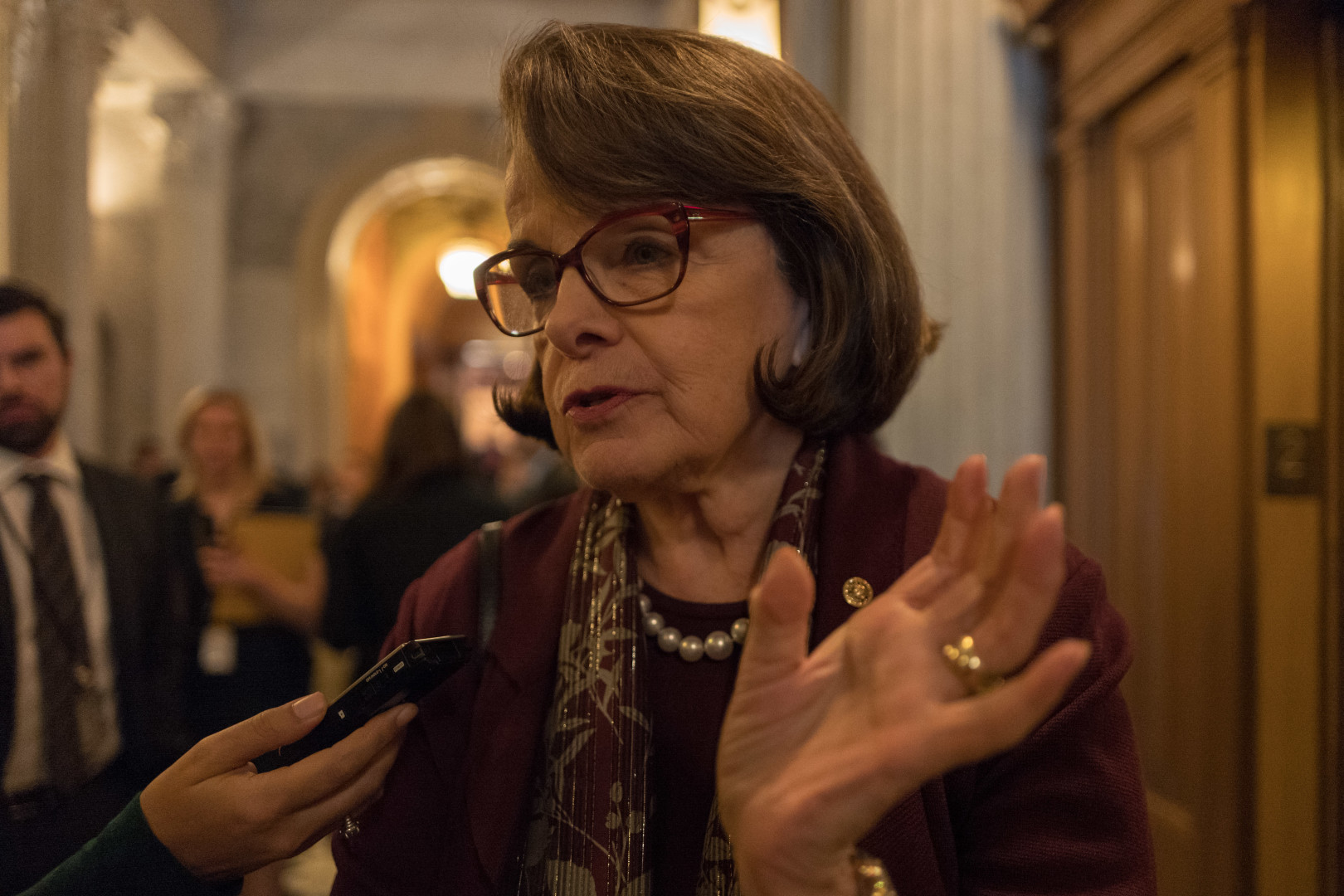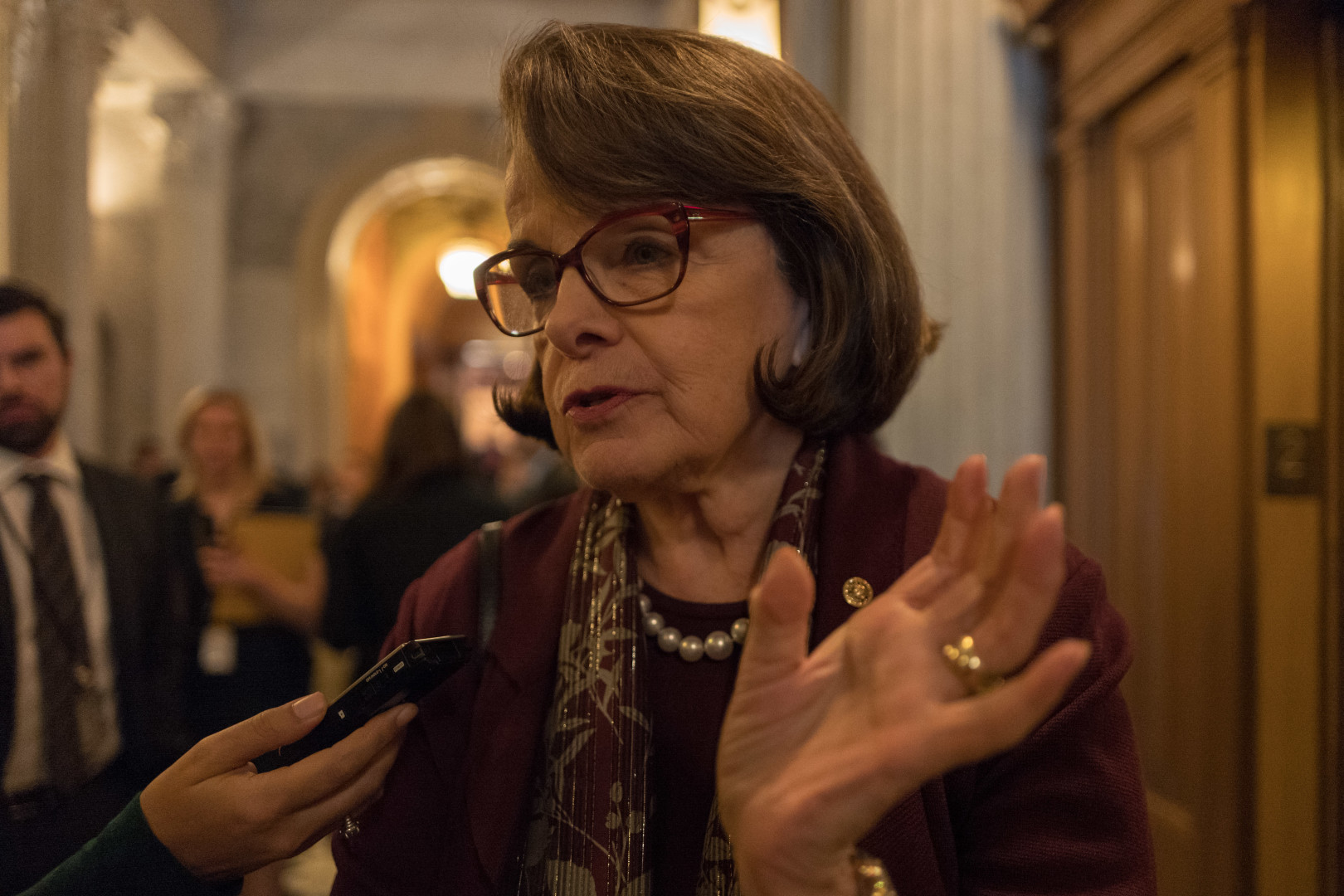 Democrats plan to force a vote in the Senate on a gun control provision to ban gun sales to suspected terrorists later this week. If they succeed, it could put vulnerable Republicans up for re-election in a tough political situation, something GOP leaders are eager to avoid.
Democrats say the provision, sponsored by Sen. Dianne Feinstein (D-Calif.), will be introduced as an amendment to the Commerce, Justice and Science spending bill. Minority Whip Dick Durbin (D-Ill.) said Tuesday that Democrats will block the appropriations process if they are denied a vote.
Republicans have been clear they do not intend to support the amendment, which they voted on in December. It failed mostly along party lines.
"If it's going to be a duplication of what happened last December, I would expect a similar outcome," Senate Majority Whip John Cornyn (R-Texas) told reporters Tuesday.
The proposal would give the Justice Department the authority to block gun sales for suspected terrorists, and it would apply to individuals who are on the no-fly list. Last year, Sen. Heidi Heitkamp (D-N.D.) crossed party lines to vote against the measure with Republicans, while Sen. Mark Kirk (R-Ill.) voted for the proposal along with Democrats.
A similar bill sponsored by Cornyn, offered as an alternative to the Feinstein provision in December, also failed along party lines. Aides from both sides suggested that a similar side-by-side vote is a possibility this time around.
A vote on the Feinstein amendment presents Republicans with a weighty political choice. If the leadership allows the vote, vulnerable senators whose seats are already threatened by a volatile presidential election will be forced to go on record with whether or not they think terrorists should be banned from buying guns. Democrats are well aware of this conundrum.
Some Republicans say they don't support Feinstein's provision because it could deny due process to some Americans who erroneously end up on the list.
"It doesn't take into account somebody that's on the watchlist by mistake, of which there are many Americans that are on there," said Sen. Richard Burr of North Carolina.  "And there's got to be a very structured and short appeal for somebody who wants a constitutional right, that may be deprived it because they are inadvertently put on the list."
If the GOP doesn't allow a vote on the measure, Democrats are saying they are willing to sink the appropriations process. Passing all 12 spending bills is a major Republican priority this year as the GOP tries to make the case to voters that they are the better party at governing.
A Republican aide said the GOP's strategy is to "likely deny the opportunity for a vote. …That's a very difficult and extremely political vote. I'm sure [Minority Leader Harry] Reid is salivating," the aide said of the Feinstein proposal.  Other leadership aides said a vote on Feinstein's amendment along with a proposal like Cornyn's is possible. 
The major difference between the Texas Republican's measure and the Feinstein amendment is about when a person suspected of terrorism who is trying to purchase a gun can be stopped. The Cornyn amendment would limit the time frame of the Justice Department's investigation to 72 hours while the person is trying to buy the gun. Democrats say this is too little time, while Republicans say it is necessary to carry out due process. The Feinstein amendment, on the other hand, would bar the sale immediately and allow for an appeals process after the fact.
"Here's what it boils down to. The presumption, I believe, should be in favor of keeping guns out of a person's hand if they're on the list. I think the Republicans feel the opposite," Durbin told reporters.
Whether or not they were sincere, several lawmakers and aides left open the possibility of negotiating a compromise, although they acknowledged that there are currently no negotiations taking place. For example, Cornyn said he would consider changing the 72-hour time-frame in his proposal. "The time period in the current [bill], or in the bill we voted on in December, is not sacrosanct," Cornyn said. "So I'd be willing to talk to them."
To Republicans at risk of losing their seat, a compromise might be the best-case scenario.  "I think there are certainly concerns with the [Feinstein] bill, but I would like for people to work together to address this issue," Sen. Kelly Ayotte (R-N.H.) told reporters.