Senate Democrats Double Down on Gun Control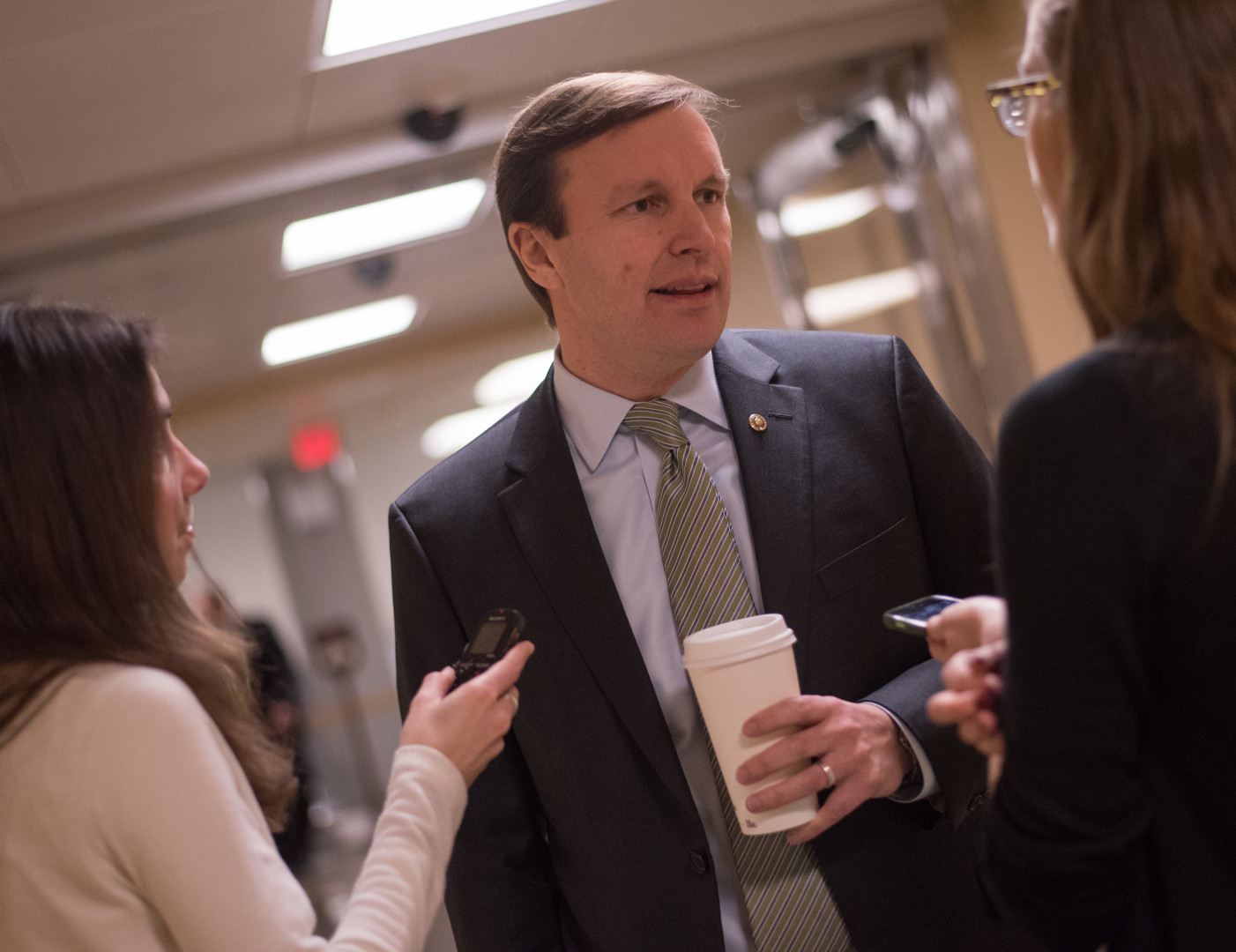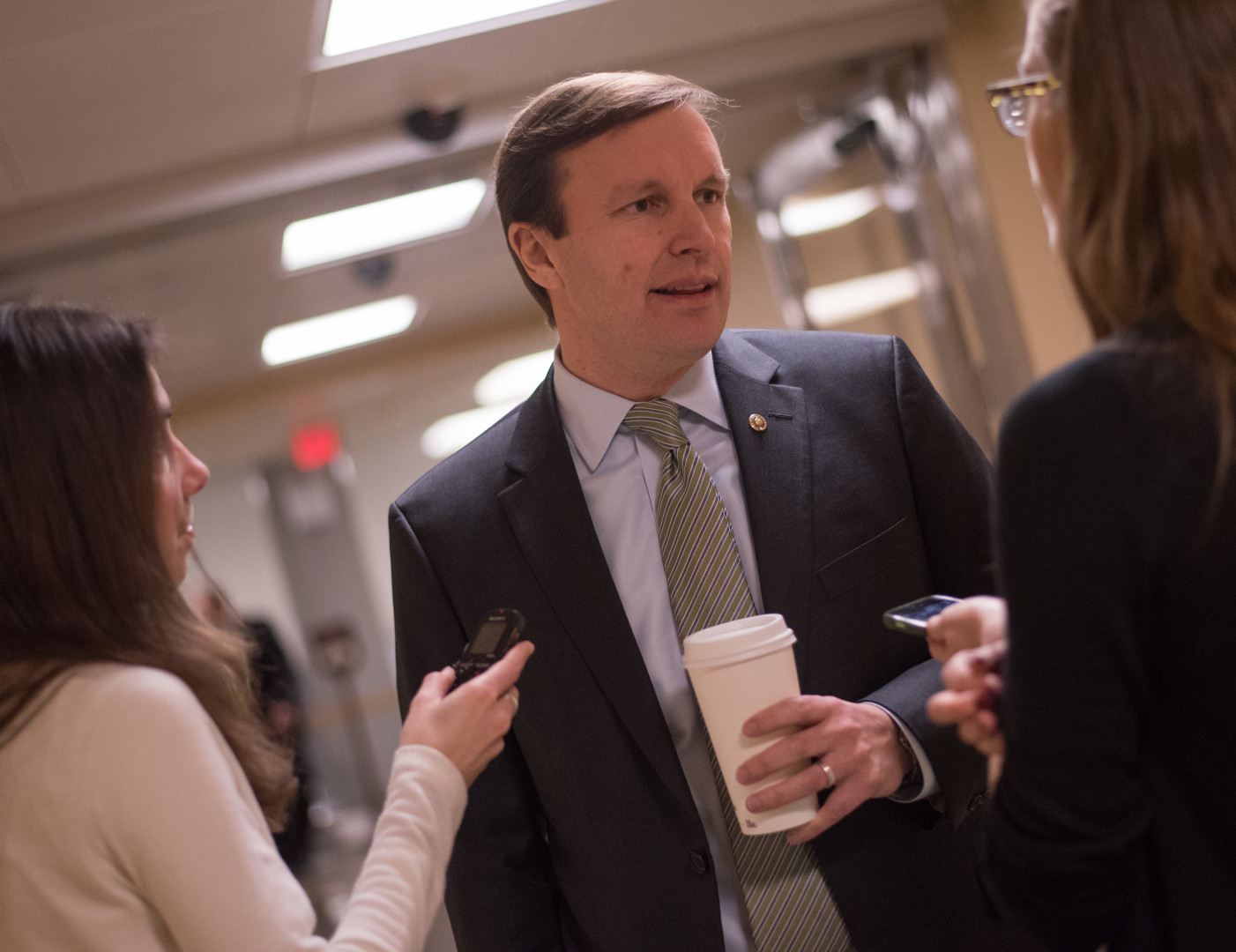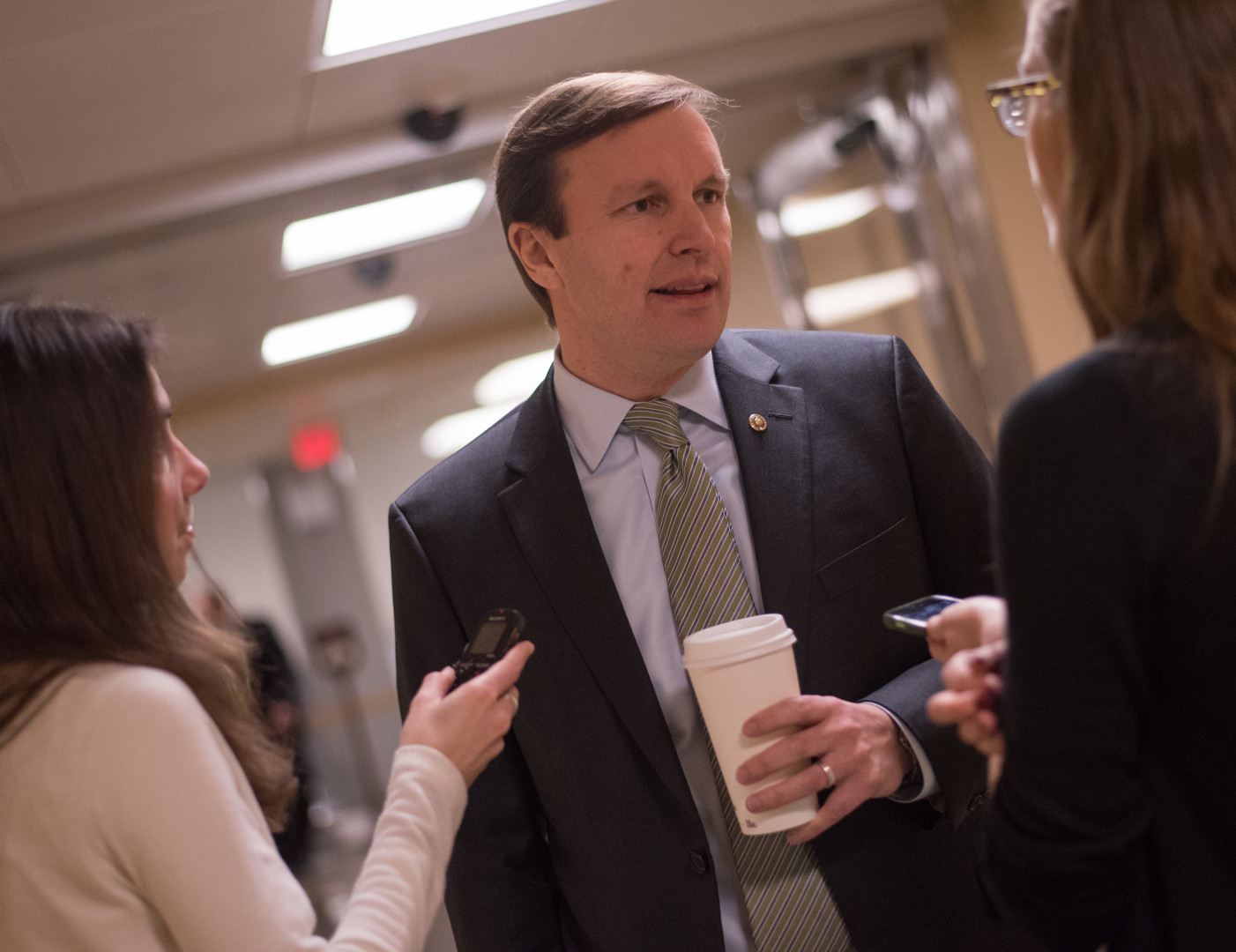 Update: This story has been updated to include that Manchin and Toomey will be offering their legislation expanding background checks as an amendment to the spending bill.
Senate Democrats on Wednesday redoubled their efforts to spur congressional action on gun violence in the wake of the recent Orlando terrorist attack. With their tough rhetoric on the Senate floor, it is unclear whether quieter negotiations with Republicans about how to schedule floor votes are making much headway.
The day began with Senate Democrats announcing that they would file an amendment to the Commerce, Justice and Science spending bill to increase funding for counterterrorism by $190 million. The Federal Bureau of Investigation would receive $175 million under their proposal, enabling the agency to hire more than 350 new employees to help combat terrorism. Another $15 million would go to local law enforcement for active shooter training.
As noon approached, Sen. Chris Murphy (D-Conn.) began filibustering on the Senate floor in an effort to spur action on gun control. He is demanding that Senate GOP leaders to take up measures to prevent people on terrorist watch lists, such as the no-fly list, from being able to purchase firearms. He also wants to close "loopholes" to avoid background checks.
Murphy's request for more background checks is new among the several proposals that Democrats have said they want to vote on. On Tuesday, other Democrats said many terrorists would still pass background checks, reasoning that other types of gun control legislation may be necessary.
Gun violence hits especially close to home for Murphy after the Sandy Hook Elementary School shooting of 2012 in Newtown, Conn. He is being helped by a handful of Democrats as his filibuster continues.
"I've cleared my entire day. This will not be business as usual. I cleared my evening events so that I could stay on this floor and support Senator Murphy as he pushes this body to come to some consensus," Democratic Sen. Cory Booker of New Jersey said on the Senate floor to give Murphy a short break.
The watch-list legislation is expected to be filed as an amendment to the spending bill as early as Wednesday evening, its author Sen. Dianne Feinstein (D-Calif.) told reporters. A similar amendment was rejected by all but one Senate Republican in December.
This time, Feinstein said she has added language to ensure that people like the Orlando shooter, Omar Mateen, would be stopped from purchasing a firearm. Now, the list of people who would be prohibited from buying guns would include people, like Mateen, who were under terrorism surveillance that eventually lapsed.
Feinstein also is trying to reach a compromise with Republicans on a way to vote for her gun legislation. She is negotiating with Senate Majority Whip John Cornyn (R-Texas), who in December proposed an alternative that would instead give the Justice Department 72 hours to review and intervene on a sale by a suspected terrorist. That proposal came up five votes short in December, with Sen. Heidi Heitkamp of North Dakota the lone Democrat to support it.
GOP aides on both sides have said side-by-side votes on both Feinstein and Cornyn amendments are possible.
"We all agree on stopping known or suspected terrorists from purchasing a weapon, the question is whether we do it in a way that's constitutional," a Cornyn aide told Morning Consult about the talks.
The negotiations are happening more quietly than the Democrats' shenanigans on the floor. Sen. Chuck Schumer (D-N.Y.) took a tough stance against Cornyn's proposal Wednesday, calling it a "meaningless compromise."
Republicans take issue with Feinstein's proposal, saying it infringes on Second Amendment rights by barring gun purchases without due process.
Democrats counter that under Feinstein's proposal, a person denied a gun sale would be able to appeal.
Feinstein said she approached Sen. Pat Toomey (R-Pa.), who is reportedly working on his own bill, but he poured cold water on the proposal.
"I did talk to Pat Toomey, he said to me no Republican would support it, which indicated to me the NRA has spoken," Feinstein said. "But I'm going to continue on, there are other people to work with."
Toomey, one of the most vulnerable Republicans up for re-election this year, said Wednesday on the Senate floor that he has issues with both approaches.
"I think the Feinstein approach doesn't provide any meaningful opportunity to appeal one's being put on this list erroneously," the Pennsylvania Republican said. "And frankly the Cornyn approach I think probably doesn't provide the AG the opportunity that an AG needs to make the case against somebody who is actually a terrorist. There's an obvious opportunity here, guys, to work together to find a solution."
Part of Toomey's solution comes in the form of a bipartisan bill he co-sponsors with Democratic Sen. Joe Manchin of West Virginia. Manchin announced later Wednesday that they would also be offering their legislation, which enhances background checks for guns purchased online or at gun shows, as an amendment to the spending bill.
"I just talked to Pat Toomey, we're going to drop the Manchin-Toomey bill, our background check bill. As of now it should be dropped," Manchin said. "We think its the fundamental building block of everything we do. You can't do a no fly, bill, you can't do a terrorist watch list and then leave a loophole."
The West Virginia Democrat said he and Toomey hoped the bill would be included in a series of votes with the Cornyn and Feinstein proposals, should senators reach a compromise.