The Coming Week: Gun Votes on Tap, but Changes Unlikely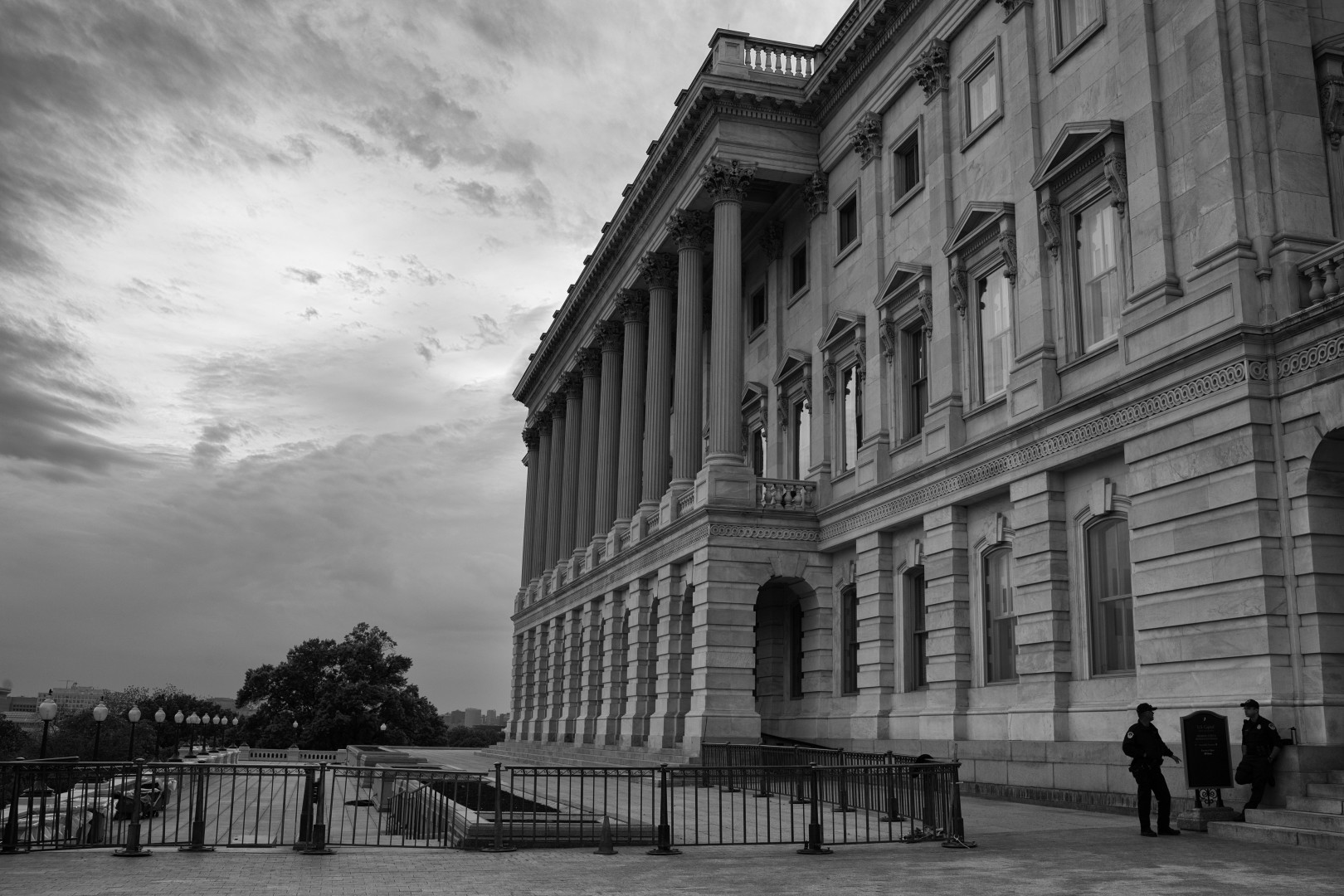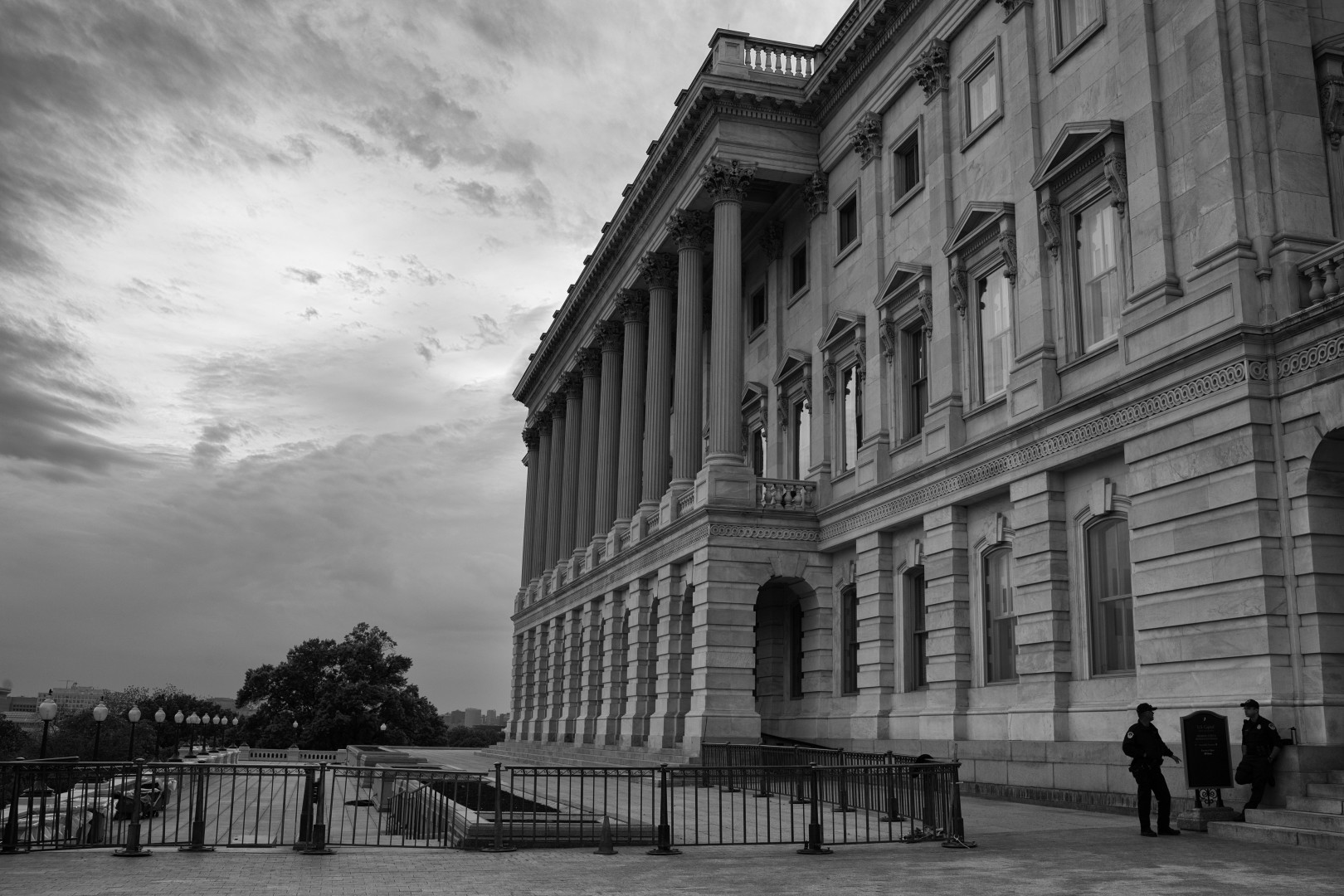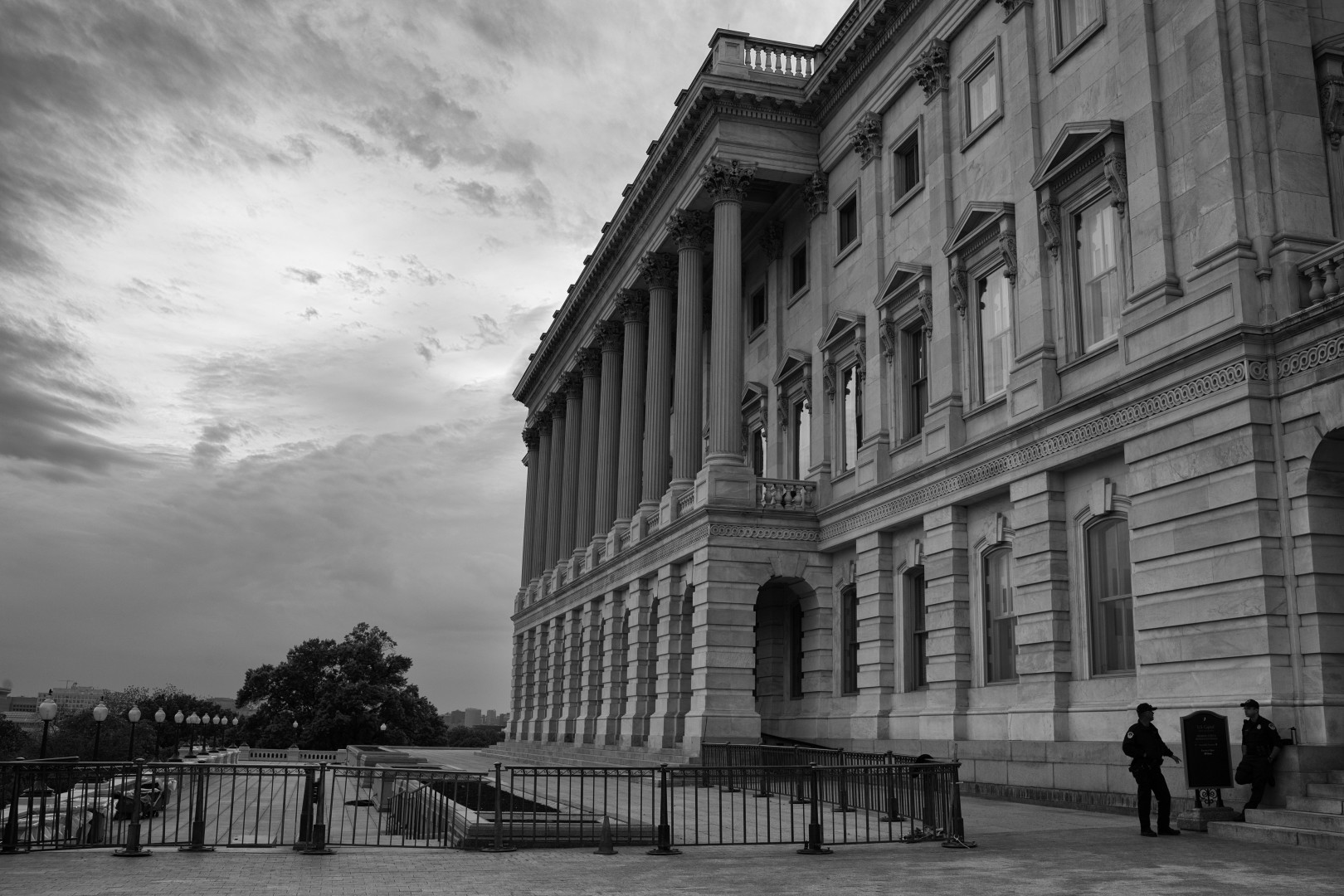 Skip to: Energy, Finance, Health, Tech
The stalled gun control politics in Congress appear to be little changed in the wake of the massacre in Orlando. The Senate will take four separate votes on Monday on various gun policies, and all are likely to fail, each needing at least 60 votes to pass.
All of these gun proposals have seen floor action before, typically after a mass shooting that sparks outrage from gun control advocates but isn't enough to bridge the considerable differences between Republicans and Democrats on the issue.
Lawmakers are generally in agreement that suspected terrorists such as the Orlando shooter Omar Mateen should not be allowed to purchase firearms. But Democrats are more willing than Republicans to bar gun sales at the outset and ask the buyer to appeal. Republicans prefer a system that alerts law enforcement when the sale goes through and then requires law enforcement to take action to stop a sale.
The four amendments to receive votes are:
A proposal from Sen. Chuck Grassley (R-Iowa) to improve the availability of records to the National Instant Criminal Background Check System.
A proposal from Sen. Chris Murphy (D-Conn.) to require background checks for gun purchases online and at gun shows.
A proposal from Senate Majority Whip John Cornyn (R-Texas) to give the Justice Department a 72-hour timeline to go through the court system to bar a gun sale from a suspected terrorist.
A proposal from Sen. Dianne Feinstein (D-Calif.) to allow the DOJ to bar gun sales to people who are on terrorist watch lists or have been on such lists in the past five years.
It is unclear what happens after the gun control votes occur. In the unlikely event that one of the amendments reaches the 60-vote threshold, there will be a delay before the Senate takes any final votes on the underlying bill, which would fund the Justice and Commerce departments and various science agencies in fiscal year 2017.
Senate Majority Leader Mitch McConnell (R-Ky.) has previously said the Senate would vote on a 2017 spending bill for the Defense Department before the national political conventions in July. He also said Tuesday that the Senate would vote on a House-passed bill to help Puerto Rico restructure its debt this month.
In the House, the rollout of the House GOP policy agenda continues in the coming week with the final (and most anticipated) policy papers on health and taxes. House Speaker Paul Ryan is soldiering forth in promoting the Republican agenda, which is specifically designed for a Republican president, even though other Republicans acknowledge that Trump hasn't shown much interest in the plan.
The House GOP health plan will be released at the American Enterprise Institute on Wednesday. The tax plan will be released later in the week.
On tax reform, the blueprint provided by the House Ways and Means Committee could offer the most comprehensive view of a tax code overhaul since former committee chairman Dave Camp (R-Mich.) put out his broad tax reform proposal in 2014. This tax overhaul won't become law this year, but it will set the stage for tax reform talks in 2017, which could dominate that entire session of Congress.
On health, it will come as no surprise that the Republicans will propose repealing the Affordable Care Act. How they find ways to replace it will be of interest to health wonks, however. Some members of the health task force have discussed their ideas already, such as finding an easier way to allow people to transition from Medicaid to self-purchased insurance. Republicans also are likely to do away with the current mandate that people have health insurance.
The major bills that the House will vote on in the coming week will be the fiscal year 2017 spending bill for financial services and general government agencies and a bill to make it easier for people to contribute to health savings accounts.
The Senate will convene Monday with four gun-related amendments scheduled for 5:30 p.m. The House will convene on Tuesday with first votes at 6:30 p.m.
HEALTH
Democrats and Obamacare supporters are already gearing up to pour cold water over the House Republicans' health plan. By removing the ACA's individual mandate and other insurance restrictions, they say, it will either cost a lot more money to insure the same number of people as Obamacare, or fewer people will be insured. Republicans will counter by pointing to rising premiums and asserting that a more open insurance market will bring down costs and attract more customers.
The Senate has finally appointed conferees on opioid legislation, indicating that lawmakers are closer to agreement on how to combat the rise in opioid addiction. Talks will continue throughout the week as Democrats push for money to fund the effort. Republicans say they can provide the money through the regular appropriations process.
The conference committee on Zika legislation is further along, with members trying to hammer out a deal over how much money to devote to that effort and whether it should be considered "emergency," which would mean it doesn't need to be offset.
The Senate has proposed allocating $1.1 billion for Zika, without offsets, through September 2017. The House-passed package includes $622 million, with offsets, to last through the end of the current fiscal year, and instructions to provide additional funding in the health-focused appropriations bill for the upcoming fiscal year.
—Fawn Johnson
FINANCE
The Senate is poised to take up the House's bill on Puerto Rico's debt crisis, H.R. 5278, before July. That means consideration of the measure could be as soon as the coming week, although the pending business in the Senate remains a funding bill for commerce, justice and science-related agencies.
The timing of a Puerto Rico vote in the Senate remains uncertain because liberals such as Sen. Robert Menendez (D-N.J.) and Sen. Bernie Sanders (I-Vt.) are opposed to the House bill. Senate Majority Leader Mitch McConnell might need to spend several days debating the Puerto Rico bill if Sanders or Menendez decide to block it. With time running short before the chamber recesses in July, the floor schedule will be packed.
Federal Reserve Chair Janet Yellen will also make her semiannual trip to Capitol Hill to field questions from lawmakers and deliver her monetary policy report. Although lawmakers are likely to focus on the Fed's interest rate policy, Yellen will also likely face question about Fed capital rules and the review of large banks' living wills — a responsibility it shares with the Federal Deposit Insurance Corp. She will first appear before the Senate Banking Committee on Tuesday, followed by testimony on Wednesday before the House Financial Services Committee.
Financial Services Committee Chairman Jeb Hensarling will continue the push for his Dodd-Frank replacement proposal, the Financial CHOICE Act, in remarks at the Heritage Foundation on Thursday.
Also on Thursday, the Senate Banking Committee will continue its examination of bank capital regulations with a full committee hearing.
On Wednesday, the House Judiciary Committee will hold its second hearing to evaluate the merits of impeaching Internal Revenue Service Commissioner John Koskinen.
—Ryan Rainey
ENERGY
House and Senate lawmakers are, perhaps futilely, still haggling over energy legislation. The House has appointed conferees on energy, but Senate still hasn't voted to go to conference with the House to reconcile its energy package with the House version.
Sen. Maria Cantwell (D-Wash.), the co-author of the Senate's bipartisan bill, isn't happy with the House's package, which includes a series of partisan Republican measures and garnered White House veto threats on several provisions. A "pre-conference" meeting on Tuesday between House and Senate lawmakers didn't lead to any breakthroughs.
Senate Democrats are also angling to add language extending some renewable energy tax credits to the House's Federal Aviation Administration reauthorization bill. They tried and failed to include those provisions in the Senate's bill, which passed in April, but Sen. Ron Wyden (D-Ore.) told Morning Consult that renewable supporters haven't given up on getting the language into the House's FAA bill.
Environmental Protection Agency Administrator Gina McCarthy will testify on Wednesday before the House Science Committee on a hearing on "ensuring sound science at the EPA," which is sure to spark some fireworks. Chairman Lamar Smith (R-Texas) has been critical of the scientific rationale for the Clean Power Plan, saying it wouldn't make much of a difference in sea levels without cooperation from other countries.
On Tuesday, Bureau of Land Management Director Neil Kornze will testify before a Senate Energy and Natural Resources subcommittee about the bureau's "Planning 2.0" initiative on public involvement in land management decisions. On Thursday, the full committee will hold a hearing on wildfire budgeting.
On Wednesday, a Senate Environment and Public Works subcommittee will hold a hearing on two bills relating to the EPA's ozone standards. One bill, sponsored by Sen. Shelly Moore Capito (R-W.Va.), would delay the standards and change how the EPA develops them. The White House issued a veto threat over its companion bill after it passed the House. The other bill, sponsored by Sen. Orrin Hatch (R-Utah), would create a voluntary early action plan that would give some areas a waiver if they don't meet the ozone standards.
Also on Wednesday, a House Energy and Commerce subcommittee will hold a hearing on the renewable fuel standard.
The House Natural Resources Committee will hold a handful of hearings. On Wednesday it will discuss the Bureau of Land Management's wild horse and burro program. It will also hold a hearing on the National Environmental Protection Act's effect on land permits.
On Thursday, the Natural Resources Committee will hold a hearing on "unethical and criminal conduct" at the Department of the Interior.
Interior Secretary Sally Jewell will speak on Monday at the U.S. Travel Association's annual conference in New Orleans, focusing on tourism and recreation.
—Jack Fitzpatrick
TECH
Investigators are piecing together the online activity of the Orlando shooter. President Obama and Federal Bureau of Investigation Director James Comey have said it's highly likely the killer was radicalized online. The FBI is going through his electronics to see with whom he spoke and what he might have seen.
Senate Homeland Security and Governmental Affairs Committee Chairman Ron Johnson (R-Wis.) wrote a letter to Facebook Chief Executive Mark Zuckerberg on June 15 requesting all pertinent information and website activity they have on the killer, Omar Mateen. Johnson also requested a briefing from Facebook.
The House Judiciary Committee will hold a Wednesday hearing on the SPEAK FREE Act, a bill aimed at allowing individuals hit with "strategic lawsuits against public participation" (known as SLAPP lawsuits) to file motions dismissing them.
The bill would enable people to combat lawsuits for expressing themselves in a matter of public concern including health, environmental and governmental issues. Those types of lawsuits can affect people who leave unflattering reviews of businesses on websites like Yelp or TripAdvisor.
The Senate Commerce Subcommittee on Communications, Technology, Innovation and the Internet will hold a Tuesday oversight hearing on FirstNet, the government organization tasked with giving emergency responders with a nationwide, high-speed network dedicated to public safety.
FirstNet, in its fourth year of operation, is charged with finding ways for first responders to communicate when networks are down during an emergency. FirstNet's Chief Executive, Michael Poth, will testify with representatives of the National Governors Association and the U.S. Department of Commerce, the agency housing FirstNet.
—Amir Nasr
Correction
This post has been updated to reflect Sen. Wyden's party affiliation.