Senate to Vote on Gun Control Compromise, Outcome Uncertain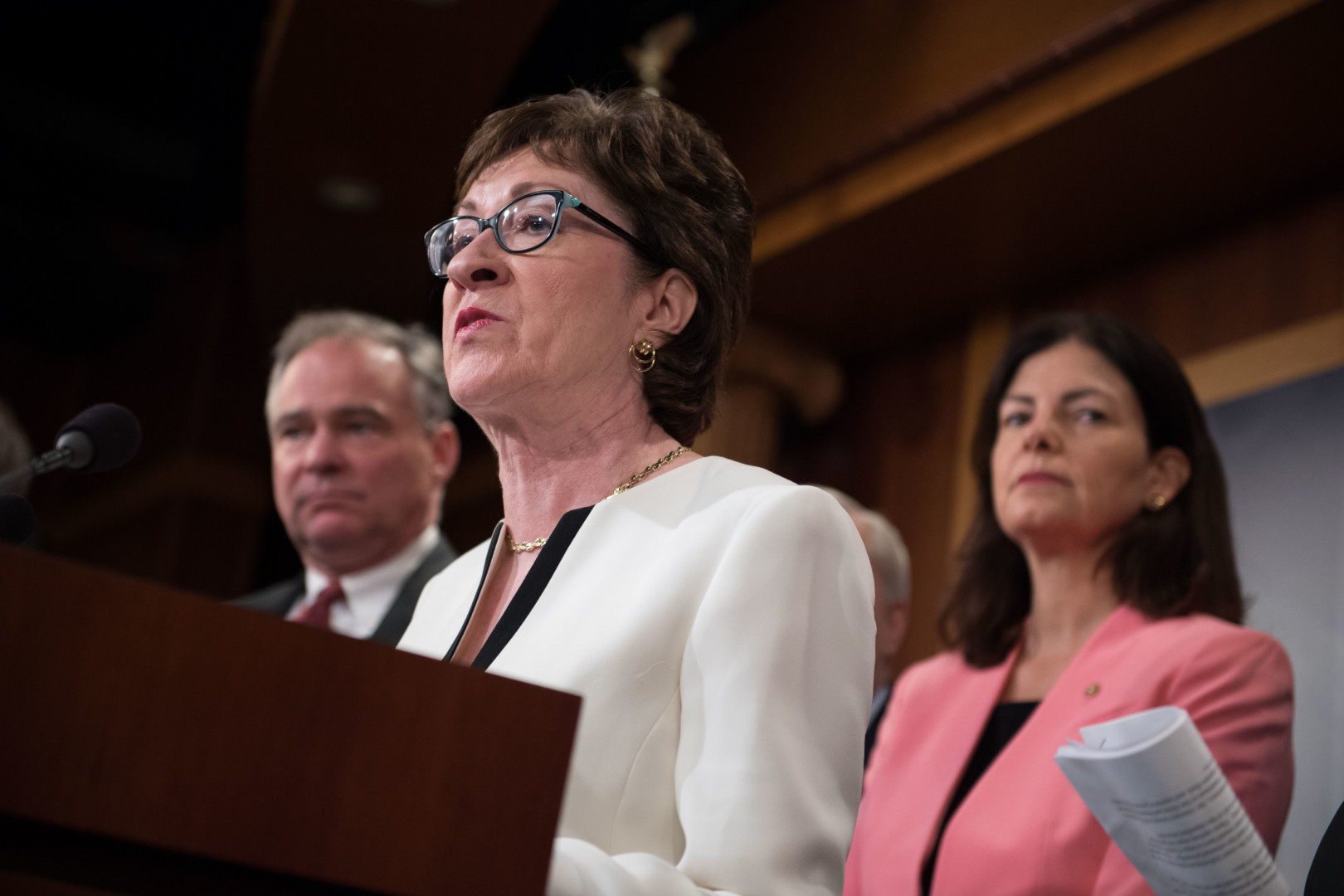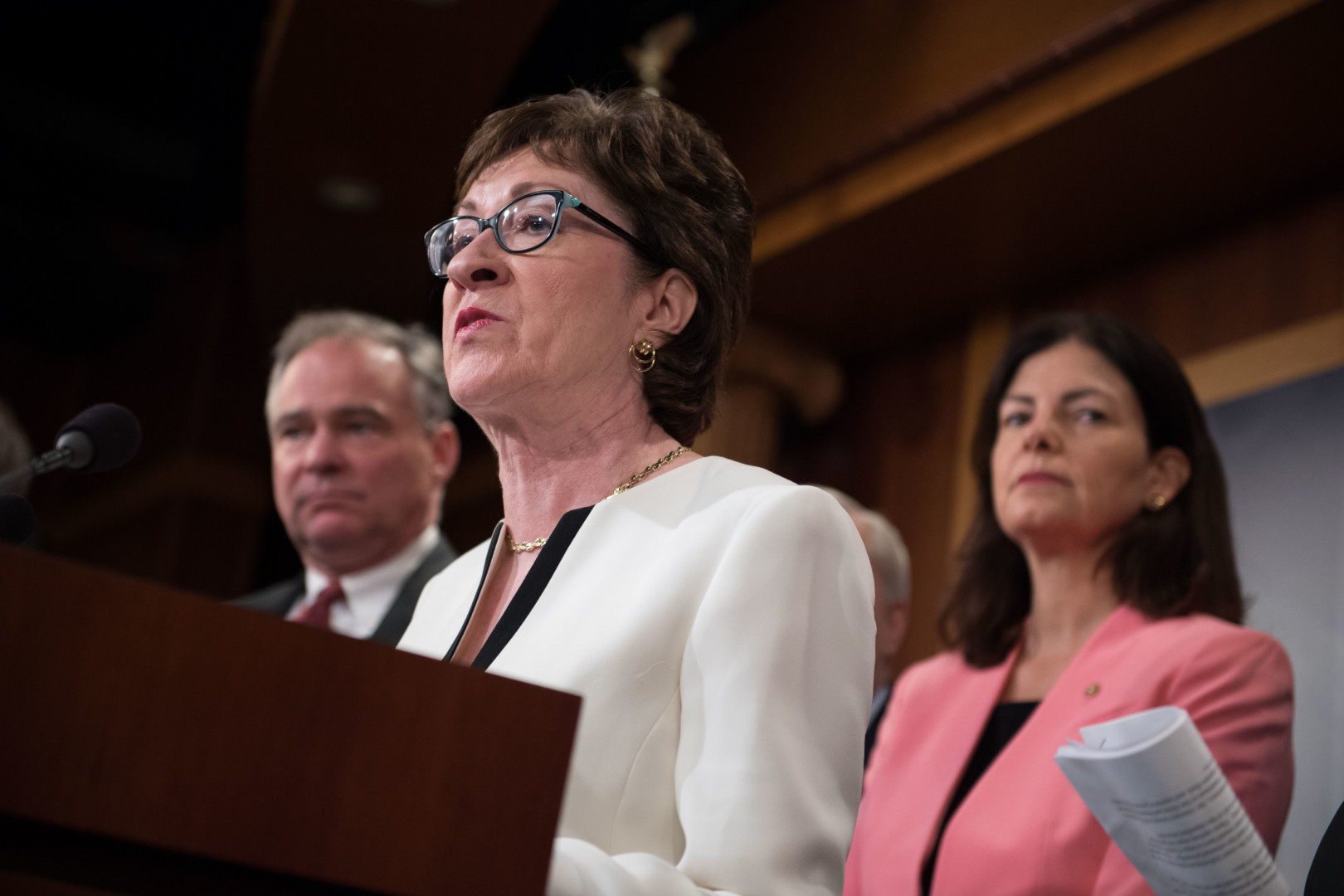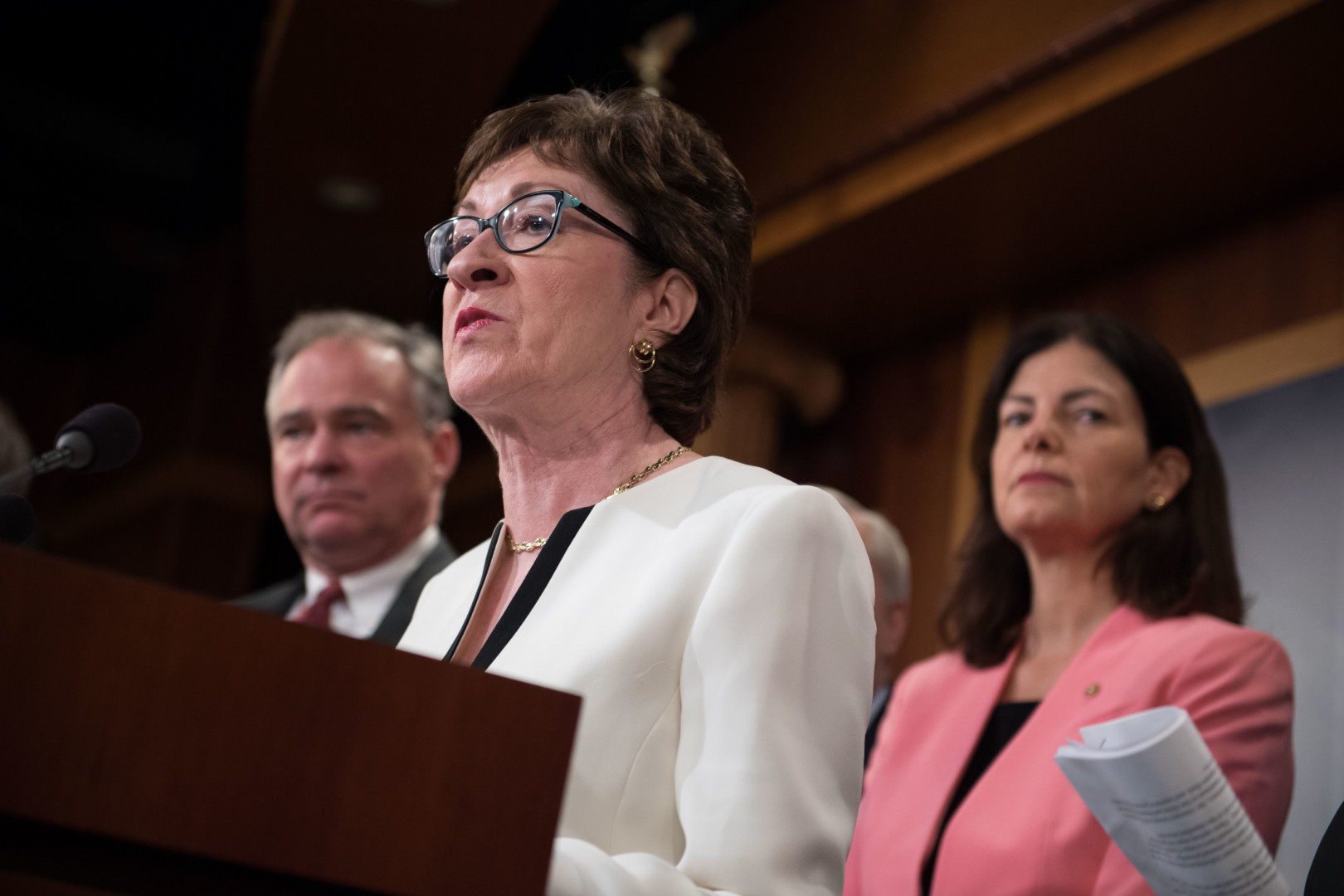 The Senate could vote as soon as this week on a bipartisan compromise to prevent some suspected terrorists from obtaining guns. The development comes after senators on Monday rejected two partisan gun measures offered in the wake of the terrorist attack in Orlando, Fla.
The compromise measure, authored by moderate Sen. Susan Collins (R-Maine), would give the Justice Department the authority to block gun sales to individuals who are on the government's No Fly list and Selectee List. The measure, filed as an amendment to a Commerce, Justice and Science spending bill, is more narrow than a similar Democratic proposal, which would allow gun sales to be blocked for anyone suspected of terrorism in the past five years. That measure failed to garner 60 votes in the Senate on Monday, blocking it from advancing.
About 2,700 Americans are on the No Fly and Selectee lists, while about 5,000 are on the terror watch list. Most of the people on those lists are from outside of the United States.
Senate Majority Leader Mitch McConnell (R-Ky.) said Tuesday that he plans to allow a vote as soon as this week.
In an effort to ease Republicans' concerns about due process, Collins' amendment includes a process for individuals wrongly on those lists to appeal. The proposal also includes a Democratic-backed plan to have the Federal Bureau of Investigation notified if an individual who was removed from either list in the past five years tries to buy a gun.
Collins worked with a handful of Republican and Democratic senators on the measure, many of whom appeared with her at the formal unveiling Tuesday on Capitol Hill, including Republican Sens. Jeff Flake of Arizona, Kelly Ayotte of New Hampshire, and Lindsey Graham of South Carolina.
Democratic Sens. Martin Heinrich of New Mexico, Heidi Heitkamp of North Dakota, Tim Kaine of Virginia, and Independent Sen. Angus King of Maine, who caucuses with Democrats, were also present.
"Our goal is simple and straightforward, we want to make America safer," the Maine Republican said. Referring to amendments with a similar goal that received Senate votes Monday, she said, "Some in our group supported Senator [Dianne] Feinstein's (D-Calif.) amendment. Others supported Senator [John] Cornyn's (R-Texas) approach. But all of us are united in our desire to getting something significant done on this vital issue."
"If you're on the No Fly list, if you're on the Selectee list, you really shouldn't be buying a gun. I say that as a gun owner myself," said Sen. Martin Heinrich (D-N.M.), who traded more than 30 phone calls with Collins over the weekend on the amendment.
Senate Democrats who are not directly involved in the negotiations are "generally open" to it, according to a Senate Democratic aide. Sen. Chris Murphy (D-Conn.), who led a filibuster on gun control last week, even called it a "watershed moment."
"I'm very encouraged that there are Republicans and Democrats sitting down willing to break with the [National Rifle Association]," the Connecticut Democrat told reporters on Tuesday. "I think we are watching a watershed moment in this place where the NRA may no longer have veto power over gun policy."
Sen. Chuck Schumer (D-N.Y.), the Senate's No. 3 Democrat, said Democrats are analyzing Collins' amendment to see if they can lend support. "There are potentially some serious problems, fixable problems, but problems. Collins doesn't give the Justice Department the authority to deny sales to the nearly 900,000 foreigners in the Terrorist Screening Database," he said.
A Democratic aide said that the caucus generally wants to expand the universe of potential terrorists who would be barred from buying a gun, but if that doesn't happen, it won't necessarily cause them to vote against the proposal.
One potential deal breaker for Democrats involves the appeal process, which the Justice Department has protested. "What about the idea that someone accused of terrorism would have to be given exculpatory information that would let him know what the authorities know about him," Schumer asked.
Murphy said he is withholding his endorsement for the time being. "The devil is in the details," he said. "You're talking about classified databases with classified criteria. So we've got to get some very clear briefings from the administration as to who will be on these lists, who the administration can put on the lists, and whether that covers the universe of potential terrorists that we're most concerned with."
Cornyn told reporters Tuesday that Republicans are willing to allow a vote on Collins' amendment, but he stopped short of saying he would vote in favor of it. Cornyn offered the Republican proposal voted down on Monday. It would give the Justice Department 72 hours to go to court to block a gun sale to a suspected terrorist. Democrats said the proposal would be impossible to enforce. It failed on mostly party lines.
"Senator Collins has said she wants a vote. We certainly support her getting a vote," Cornyn said Tuesday.
Cornyn says he "has concerns" about Collins' proposal because it could deny due process to Americans "on the front end."
"I think it's a slippery slope when American citizens are denied a constitutional right," he said, adding that law enforcement should be required to prove something about the suspect before denying that right.
Graham said Collins' amendment addresses Cornyn's concerns by including a process for American citizens and green card holders to appeal the decision. If a person initially prevented from buying a gun were to prevail in court, his or her legal fees would be recovered.
"I'm balancing the likelihood of somebody on the list buying the gun and using it against somebody on the list who is innocently on it," Graham told reporters at the press conference. "There's a way for you to get off the list, but there's not a way to stop you from buying the gun unless you do what we're doing."
It's still unclear whether Collins' legislation can garner enough support to reach the 60-vote threshold required for passage.
"I'm going to continue making the case but you know, you never know until you have the vote," she said.
While lamenting Republicans' rejection of the Feinstein amendment, White House Press Secretary Josh Earnest said Tuesday that administration officials are reviewing Collins' proposal.
"If the assessment is that this would enhance the ability of our law enforcement professionals to keep us safe and prevent a suspected terrorist from purchasing a gun, than that's something that we'll be able to support," he said.
Fawn Johnson and Ryan Rainey contributed.