Bipartisan Gun Proposal Isn't Dead, but Is it Alive?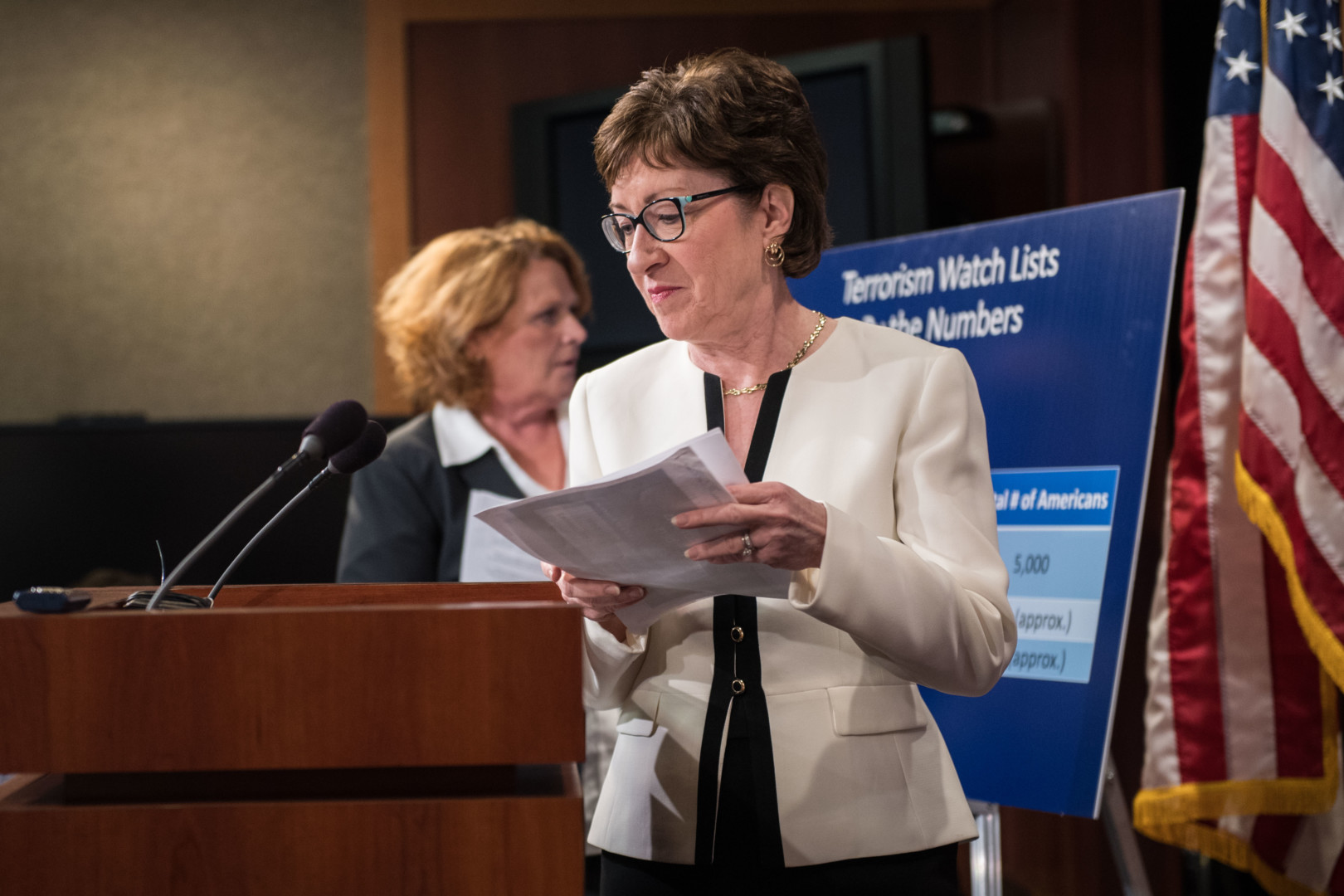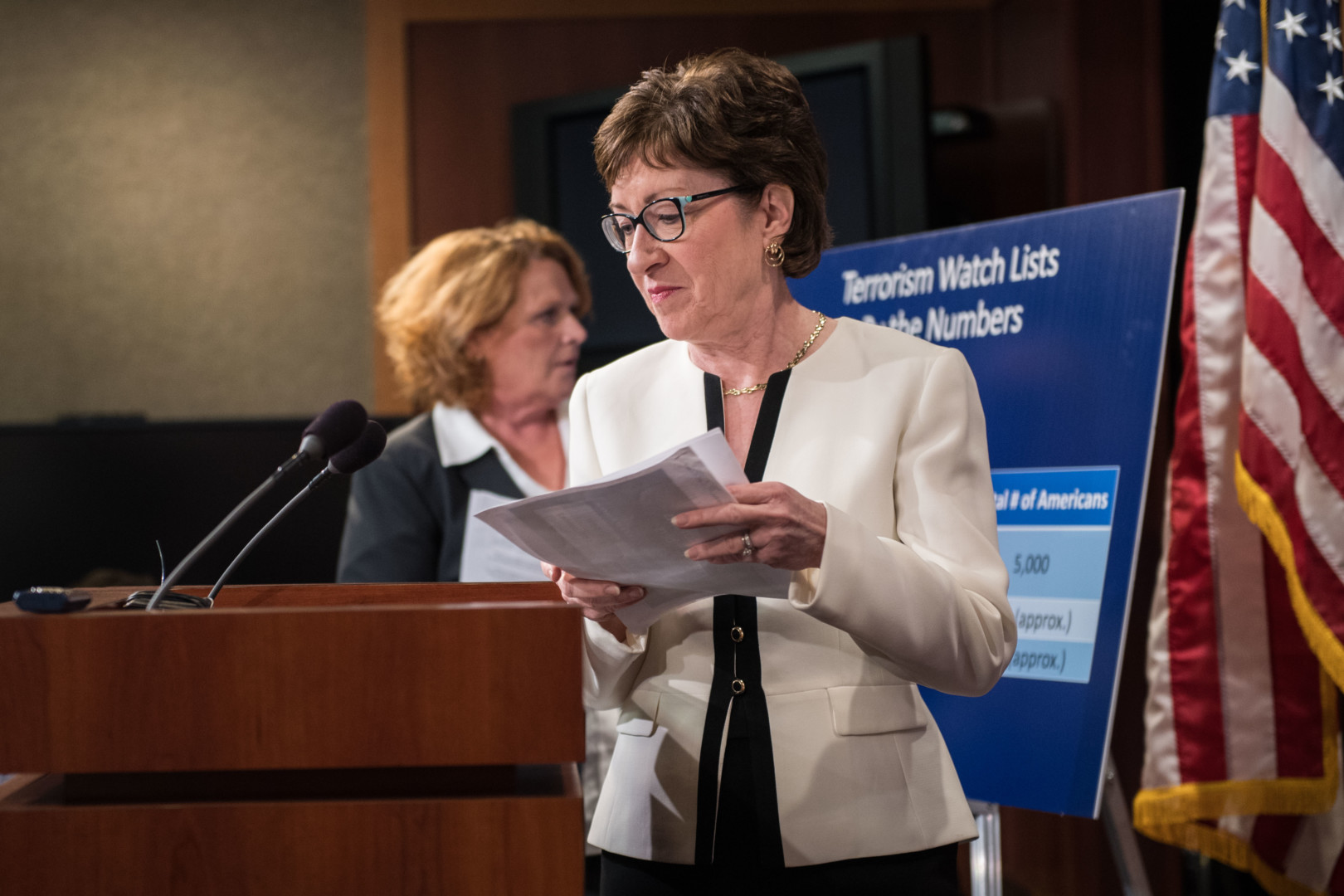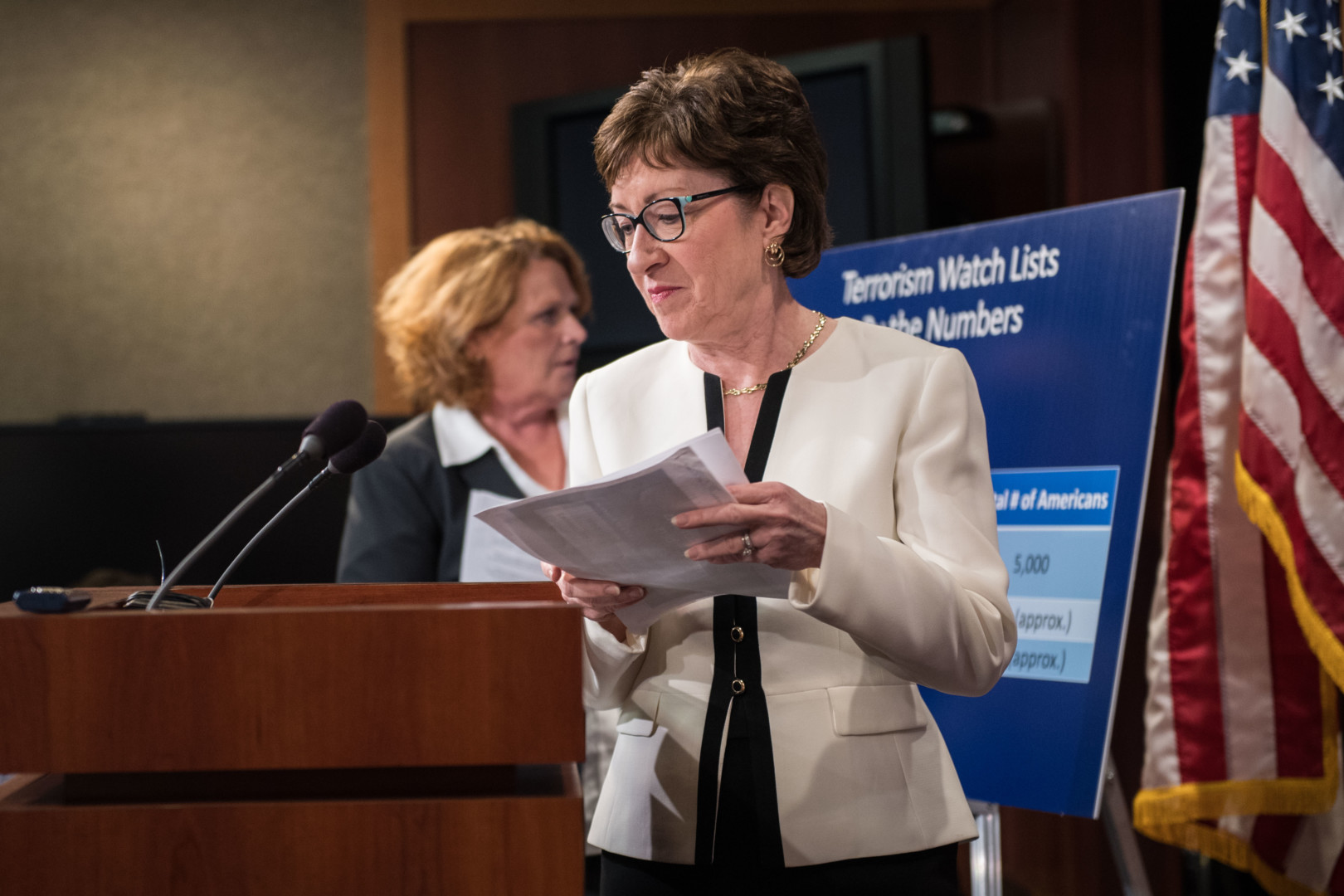 Senators voted Thursday against killing bipartisan legislation to prevent suspected terrorists from buying guns, but it's not clear it will see further floor action.
Eight Republicans joined all Democrats in voting 46-52 against tabling the measure, which would have killed the bill. Sens. Dianne Feinstein (D-Calif.) and Bernie Sanders (I-Vt.) weren't present for the vote.
Although the proposal is still technically pending, Thursday's vote shows that for now it lacks the support to actually pass. Sixty votes would be required to adopt the proposal, which was filed as an amendment to the Commerce, Justice and Science spending bill.
The proposal, offered after the terrorist attack in Orlando, Fla., would give the Justice Department the authority to block gun sales for individuals who are or have been on the No Fly and Selectee lists within the past five years. The proposal would allow Americans and green-card holders on either list to appeal the decision. If they prevail in court, their attorney's fees would be paid for.
Sen. Susan Collins (R-Maine), who spearheaded the proposal and vowed to continue fighting for it, said more Republicans might have supported her legislation if the Senate did not also vote Thursday on a conservative alternative.
"I'm certainly going to continue to work with people, including those who expressed interest earlier in supporting the measure. But when the new measure surfaced today, [Republicans] decided to vote for that," the Maine Republican told reporters after the vote.
Senate Republicans were split on the alternative, which was filed by Sen. Ron Johnson (R-Wis.) and is similar to a proposal from Sen. John Cornyn (R-Texas) earlier this week. The Republican proposal would enable the Justice Department to delay the purchase of a gun to those on terror lists for up to three days while law enforcement conducts an investigation. It earned the support of senators who are concerned about due process under Collins' proposal.
The Senate voted 67-31 to table that measure, with 24 Republicans and 43 members of the Democratic Caucus voting to kill it. Thirty Republicans and moderate Democrat Sen. Joe Manchin (W.Va.) voted against tabling it.
Collins' called the alternative proposal "deeply flawed."
"The Justice Department informed my staff that it was unworkable and that it would result in fewer people on the No Fly and Selectee list being covered than were covered under our proposal because of the standards that were included," she said. "I think that the proposal was deeply flawed and the votes, 67 voting to table it, is a very strong vote."
Following the vote on Collins' proposal, Democratic leaders called unsuccessfully for another vote to attach it to the Commerce, Justice and Science spending bill.
"Despite the efforts of the majority, now the Republican leadership has a responsibility to bring the Collins bill to this floor for a real vote, not a fake vote," Senate Minority Leader Harry Reid (D-Nev.) said on the Senate floor. "A vote that provides the bill a real chance to advance."
Collins, on the other hand, was satisfied with just holding the motion to table her proposal, which gave members the ability to go on the record about it. She said Senate Majority Leader Mitch McConnell (R-Ky.) had vowed earlier this week to hold a vote on her proposal and stayed true to his word.
"Senator McConnell kept his promise to me that I would get a vote," she said.
Collins also said the future of her proposal is with GOP leaders. "It's really up to the leaders where we go from here," she said. "This is the first time in a very long time that there has been a significant bipartisan vote on an issue that would limit access to guns for those who are on terrorist watch lists."
The bipartisan coalition of senators who worked with Collins on the proposal were split on whether it will receive another vote.
"It is absolutely not dead," Sen. Heidi Heitkamp (D-N.D.) told reporters. "Now that we in fact have a vehicle on the floor where we can have further discussions, I think we have momentum."
Sen. Lindsey Graham (R-S.C.) was more cynical. He said skeptical Republicans will be difficult to win over unless there's another terrorist attack. Graham said he hopes that isn't the case, but he also sees it as inevitable. "Here's what I think," Graham told reporters. "I think this issue is going to resolve itself because there will be another terrorist attack."
He urged his GOP colleagues to stand up to the powerful National Rifle Association, which opposes it.
"Here's what I'm telling my friends on the right. I appreciate the NRA's support. They've been very good to me. I just don't see the problem here with denying the sale given the way I know this list is formed," he said.
Sen. Brian Schatz (D-Hawaii)  is concerned that the proposal will only receive another vote if it is curtailed.
"Senator Collins is working as hard as she can to find the sweet spot," said Schatz, who was not involved in direct negotiations on the bill. "The problem is that in order to get 14 Republican votes, we may have to narrow this thing too much, which is not to say that it will be objectionable in the end, but it just won't be enough."
Collins mentioned that vulnerable Rep. Carlos Curbelo (R-Fla.) plans to introduce a companion measure in the House, which she called a "sign of progress."