Democrats Hope Immigration Limbo Adds Oomph to SCOTUS Debate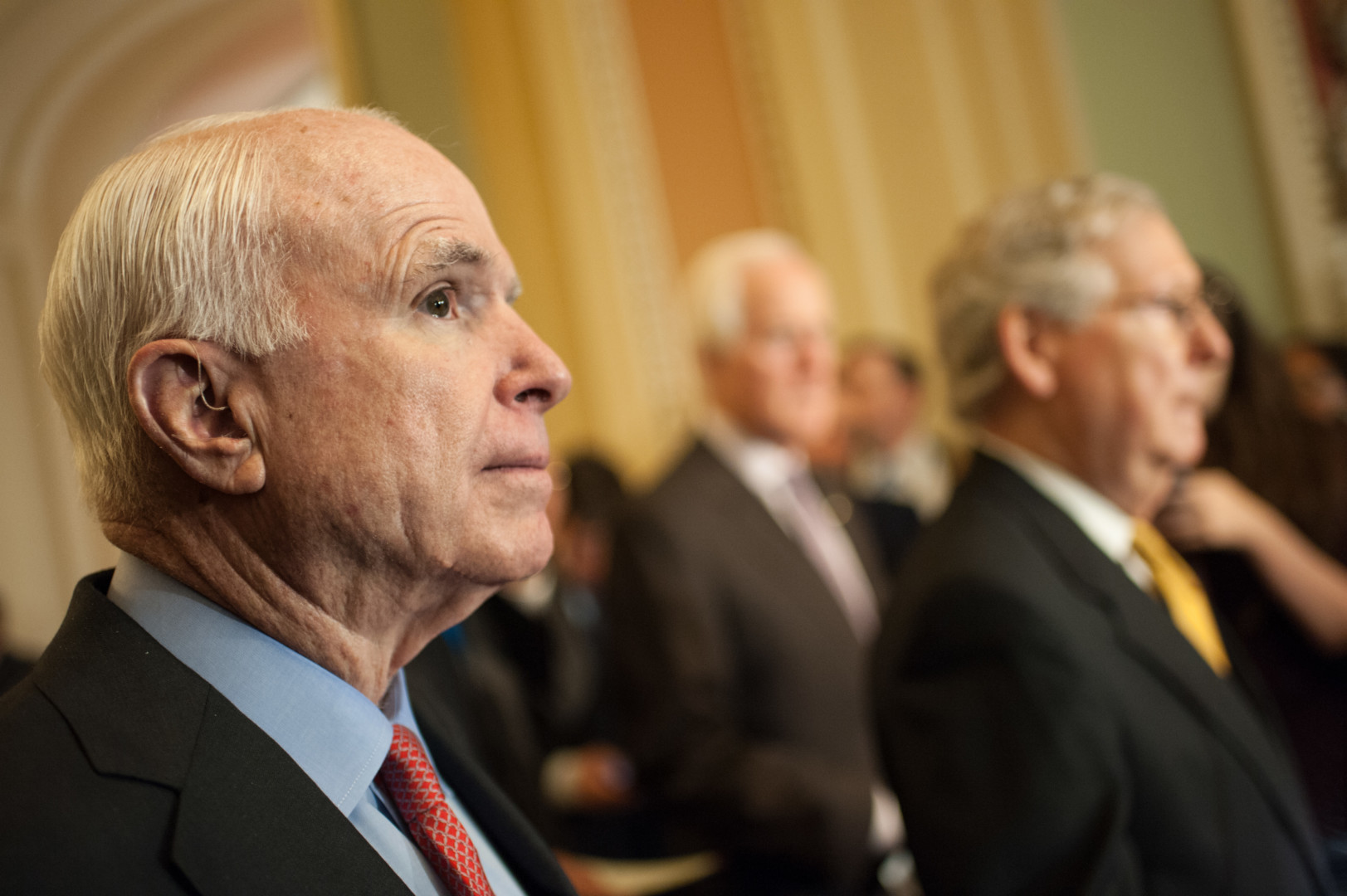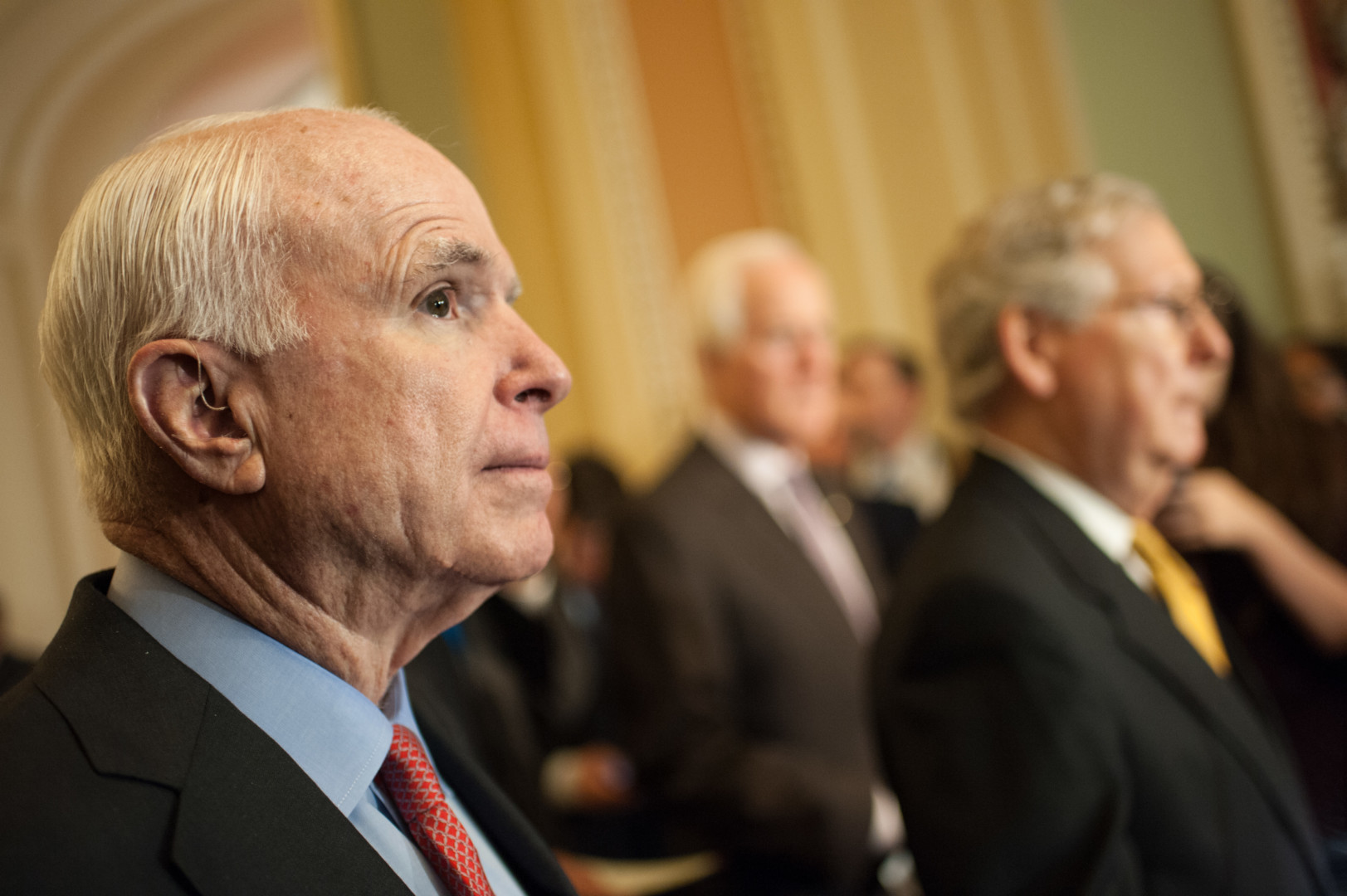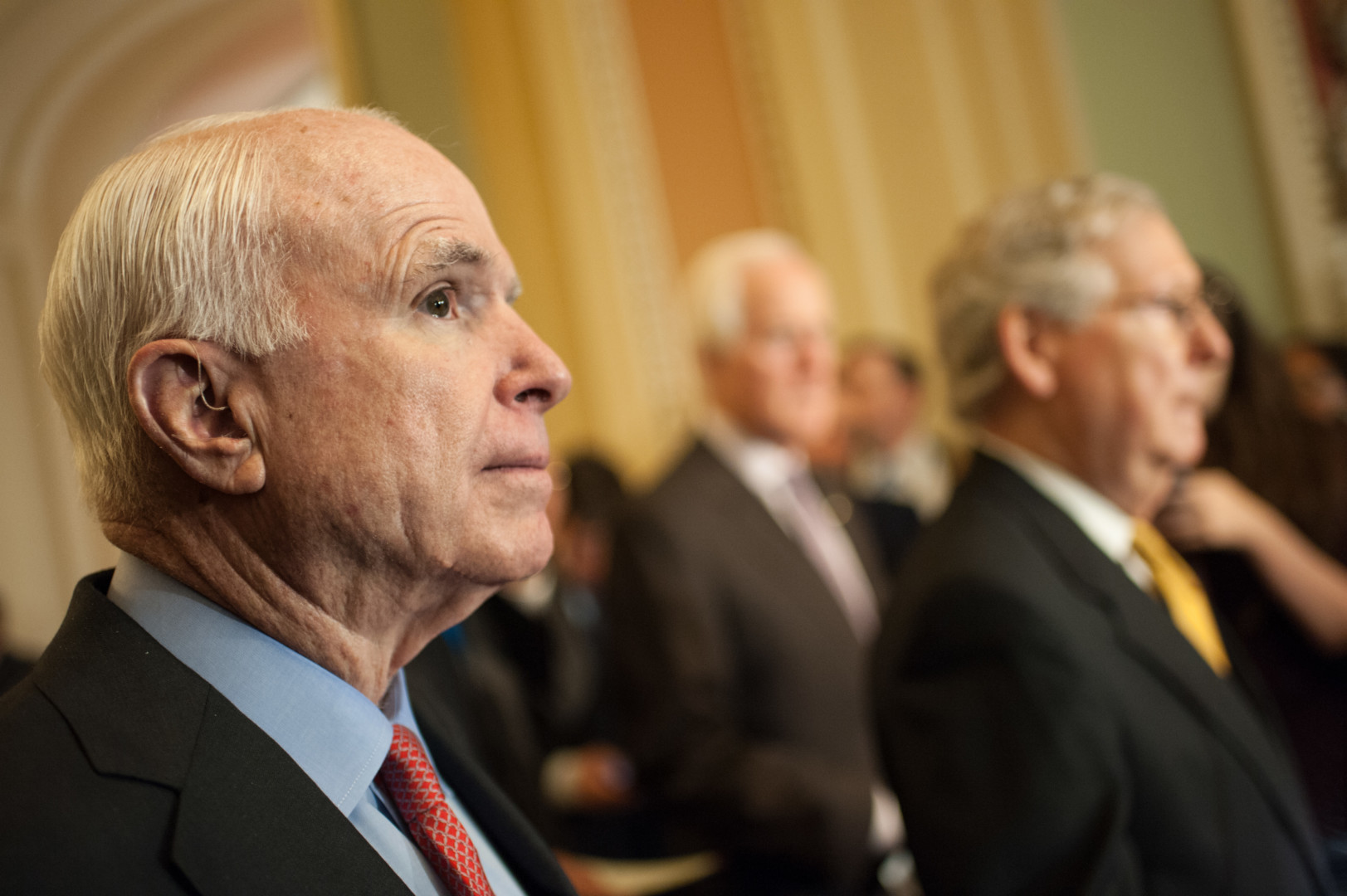 Democrats hope the Supreme Court's split decision blocking the Obama administration's executive actions on immigration will draw a line under Republicans' intransigence to filling the court's vacant seat and reignite debate on the issue in states with large Latino populations.
As the party fights to hold the Oval Office and regain a majority in the Senate — with the balance of the Supreme Court on the line – President Obama told reporters Americans are "going to have to make a decision" when they head to the polls in November.
No where else might the debate be so vivid as it could be in Arizona, home to 992,000 Hispanics who are eligible to vote.
Republican Sen. John McCain was criticized by his Democratic opponent for re-election, Rep. Ann Kirkpatrick, of engaging in "obstructionism" in blocking Obama's Supreme Court nominee, Judge Merrick Garland.  His opposition to Obama's immigration actions, she said, is tantamount to supporting potentially ripping apart "thousands of Arizona families."
McCain said he has opposed the president's "unilateral actions," but hopes the ruling gets Congress to "get back to work advancing bipartisan solutions to fix our broken immigration system once and for all."
McCain, who has a serious cash advantage over both Kirkpatrick and his Republican primary opponents, has led in recent surveys of Arizona voters. But Democrats, such as Brad Woodhouse, president of Americans United For Change, a group that is backing Garland's nomination and advocates for immigration reform, said the Supreme Court's decision puts people like McCain "in the crosshairs."
"The political implications for Sen. McCain, and the implications for Arizona as a presidential state, are pretty high," he said. "This decision today ensures it is going to be an election year issue — not just the issue of immigration, writ large, about the issue of the Supreme Court and how central it is to the lives of everyone."
The immigration issue is one that has already been raised in races, from Colorado to Florida. In Nevada, home to about 328,000 Hispanics who are eligible to vote, Catherine Cortez Masto — the Democrat running against Republican Rep. Joe Heck for the state's open Senate seat — said Heck is on the side of Trump when it comes to immigrants.
"Congressman Heck voted to join this anti-immigrant lawsuit that will result in families being torn apart — Nevada's Latino community will hold him accountable for it in November," she said.
Caitlin Legacki, a Democratic communications consultant who has worked on the campaigns of Sens. Jeanne Shaheen in New Hampshire, Kay Hagan in North Carolina, and most recently, Claire McCaskill in Missouri, said the implications of the decision are twofold. Legacki said they allow Democrats to "remind Democratic base voters" in states where immigration is a top concern "that these policies have very real consequences for millions of Americans," and also allows them a tangible policy peg to talk about the Supreme Court.
"Especially in states like Arizona and Florida, where Senators like Marco Rubio and John McCain have actively been blocking Merrick Garland's nomination because they disagree with Obama's policies," she said. "We have no way of knowing how Garland would have ruled on this issue, but it's an undeniable fact that Senate Republicans are infecting the Supreme Court with their dysfunction."
Hillary Clinton, the Democratic presidential candidate, embraced the president's policies and slammed the Supreme Court in a statement on Thursday, while Donald Trump, her likely Republican opponent, highlighted his opposition.
"The election, and the Supreme Court appointments that come with it will decide whether or not we have a border and, hence, a country," he said in a statement.
In April, a Morning Consult survey found that 35 percent of voters said they did not believe Clinton will shield some 4 million voters from deportation, as she pledged on the campaign trail, while 43 percent of voters think she will.
Trump opposes Garland's nomination, and has pledged to replace the late Justice Antonin Scalia with a conservative, should he get the chance as president. Most Republicans — 68 percent of them, according to a Morning Consult survey — believe he will do just that.
At least for a moment during his campaign, Trump eased the fears among Republicans about his seriousness as a presidential contender when he unveiled his list of people he said he would appoint to the Supreme Court as president. In fact, Trump's promise to appoint conservative justices has been at the crux of the arguments made by many Republican officials when they defend their support of his candidacy.
Senate Judiciary Committee Chairman Chuck Grassley (R-Iowa) called Trump's list "impressive," and added, "Understanding the types of judges a presidential nominee would select for the Supreme Court is an important step in this debate so the American people can have a voice in the direction of the Supreme Court for the next generation."
Grassley's re-election race is another one ripe for debate on the issue of the court's balance. His Democratic challenger, former state Lt. Gov. Patty Judge, said the split decision in Texas v. United States was "another reminder of how critical it is that Chuck Grassley do his job and begin the process of filling the vacancy on the court."
"Unfortunately, Chuck Grassley's obstruction has resulted in an uncertain future for these programs and has left millions of people in legal limbo," she said, lauding the Obama administration's policy as a "a first step toward reforming our broken immigration system."
Much of the campaign against Grassley has focused on the Supreme Court gridlock. As Judiciary chairman, his refusal to consider Garland's nomination has impugned his popularity and Democrats believe it has given them a fighting chance. As Senate Minority Leader Harry Reid of Nevada put it, she's "one Judge that Senator Grassley can't ignore."
Still, the fight over Garland, in particular, and the Supreme Court more generally, is not an issue Americans are largely informed about. While 43 percent of Americans said the Senate should vote on whether to confirm Garland to the Supreme Court, 34 percent of them said they did not have an opinion on the issue. (23 percent said it should not.)
Four in 10 of the respondents (42 percent) said they either did not know or had no opinion of whether the Senate should actually confirm Garland. Of the respondents to the March survey who had an opinion, 36 percent said Garland should be confirmed and 22 percent said he should not.