Immigration Action on Hold; Voters Split on Clinton Follow-Up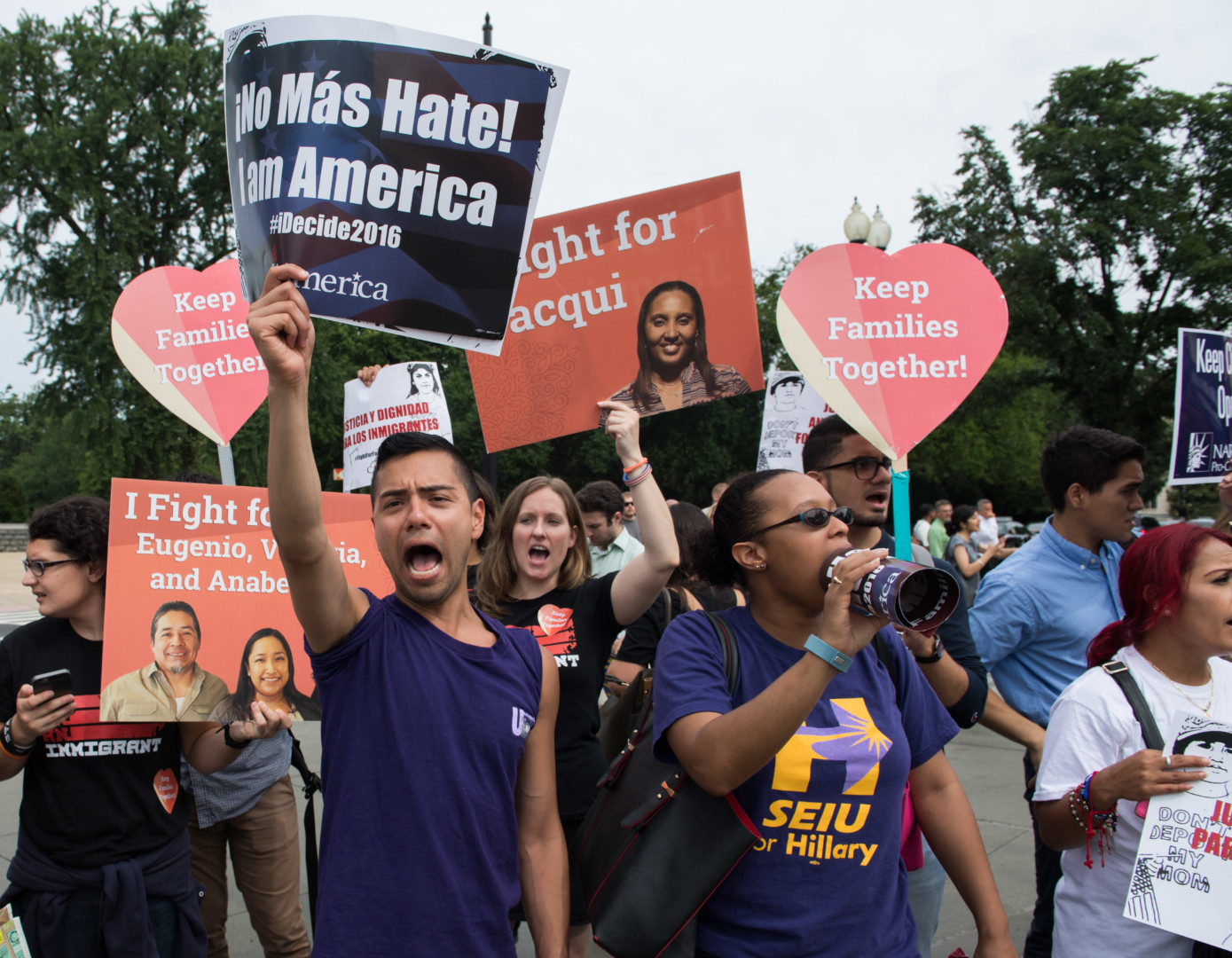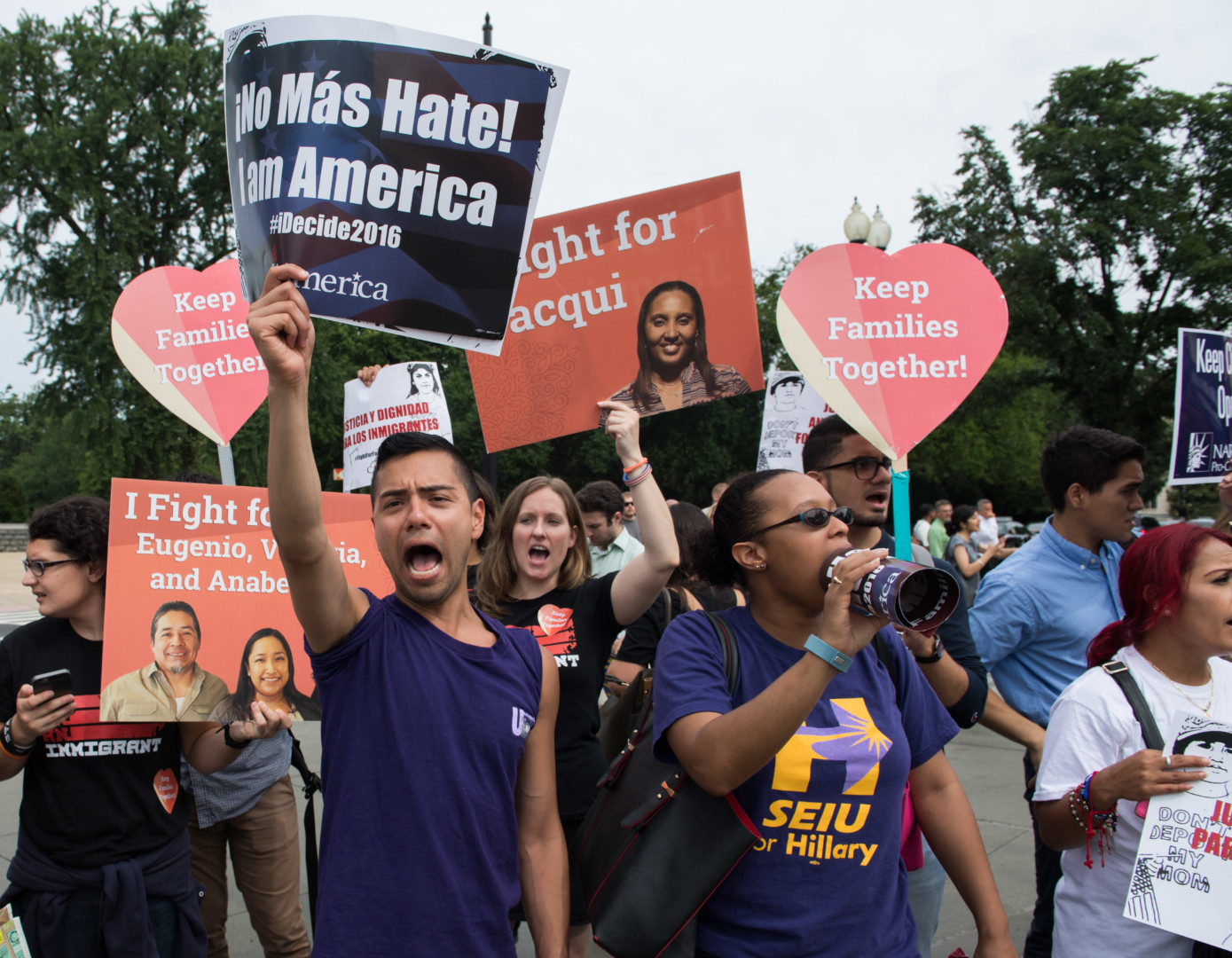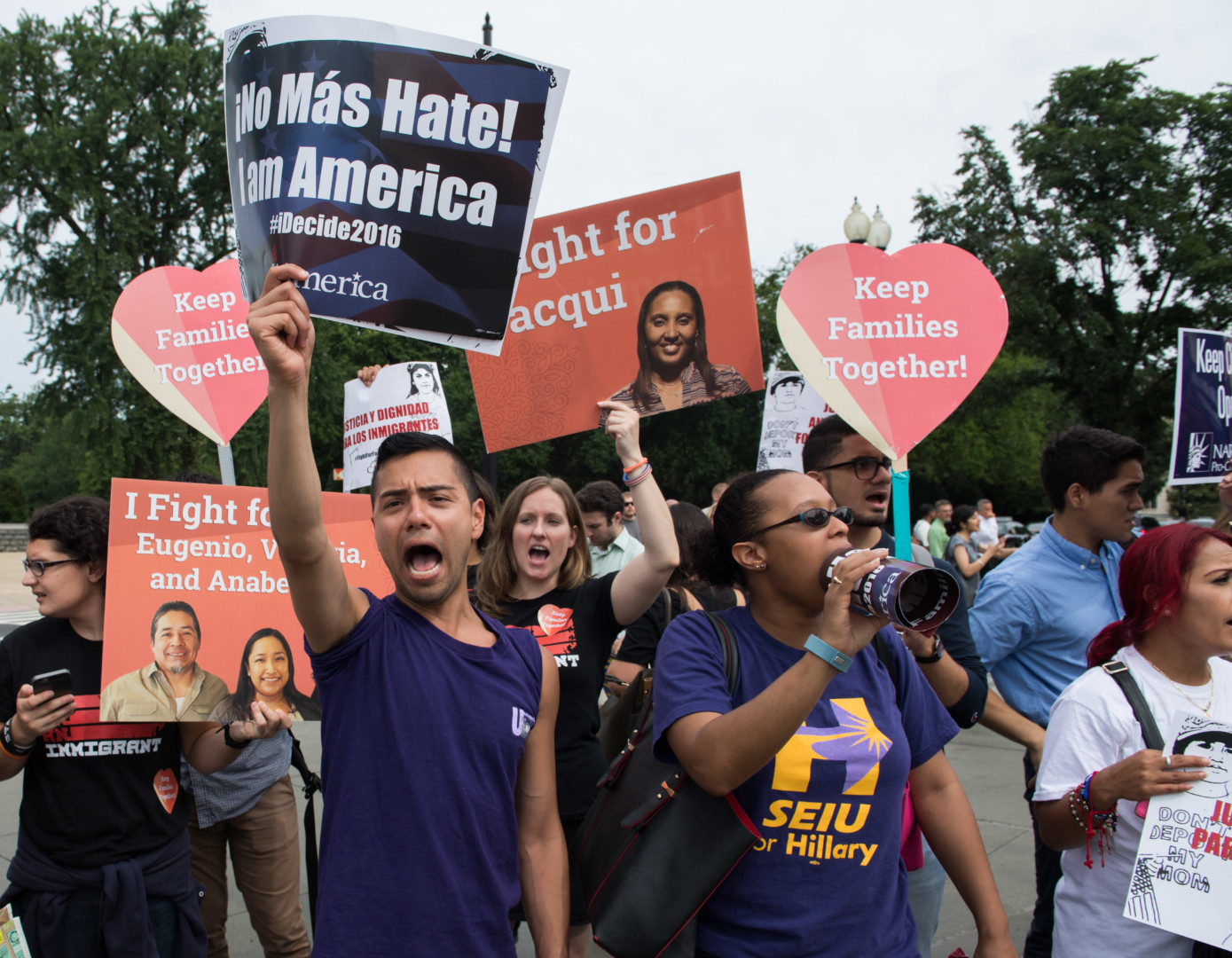 President Obama's executive action shield millions of undocumented immigrants from deportation will remain on hold after a split decision by the Supreme Court Thursday.
A Morning Consult poll conducted before the justices ruled shows that voters are split over whether Hillary Clinton, should she become president, would follow through on her promise retain President Obama's plan to allow 4 million unauthorized foreigners to remain in the country.
In a 4-4 deadlock, the court upheld a lower court's ruling that Obama's immigration action is unconstitutional. The executive action, issued in 2014, was challenged by numerous Republican governors saying it would pose unfair burdens on their states. Congressional Republicans also said Obama far exceeded his authority.
Obama's executive action was never implemented because it was almost immediately stayed by a court. Dubbed DACA and DAPA — Deferred Action for Childhood Arrivals and Deferred Action for Parents of Americans and Lawful Permanent Residents — it would have expanded an earlier administration decision to defer deportation for unauthorized immigrants brought to the United States as children. The earlier program is still in place.
"I don't anticipate that there are additional executive actions that we can take. We can implement what we have already put in place. That is not affected by this decision," Obama said Thursday in a news conference on the ruling.
Top Republicans in Congress declared victory against the Obama administration Thursday. 
"The Supreme Court's ruling makes the president's executive action on immigration null and void," Speaker Paul Ryan (R-Wis.) said in a statement. "The Constitution is clear. The president is not permitted to write laws. Only Congress is. This is another major victory in our fight to restore the separation of powers."
In remarks at the White House, Obama called the ruling "part of the consequence of Republicans refusing" to hold hearings for his Supreme Court nominee, Merrick Garland. A ninth justice would have allowed the high court to rule definitively on the issue.
Obama also pointed out that his actions were borne out of House Republicans' refusal to take up bipartisan immigration reform easily passed by the Senate in 2013.
Presumptive Democratic nominee Hillary Clinton also slammed Senate Republicans for refusing to consider Garland.
"Today's decision by the Supreme Court is purely procedural and casts no doubt on the fact that DAPA and DACA are entirely within the President's legal authority," she said in a statement. "But in addition to throwing millions of families across our country into a state of uncertainty, this decision reminds us how much damage Senate Republicans are doing by refusing to consider President Obama's nominee to fill the vacancy on the Supreme Court."
"As president, I will continue to defend DAPA and DACA, and do everything possible under the law to go further to protect families. It is also why I will introduce comprehensive immigration reform with a path to citizenship within my first 100 days," she said.
A Morning Consult survey of voters in April found that about one-third of voters (35 percent) do not believe Clinton will shield some 4 million voters from deportation, as she has promised, while 43 percent of voters think she will.
[visualizer id="37034″]
Senate Minority Whip Dick Durbin urged the Justice Department to try to overturn the ruling.
"The result of that tie vote leaves millions of families across America in legal limbo," the Illinois Democrat said on the Senate floor. "I urge the Justice Department to consider all the legal options to swiftly overturn the injunction."
More than four out of 10 voters (42 percent) say immigration is a "critical threat" to the vital interests of the United States over the next decade. And more Americans than not say "immigrants are a burden on our country because they take our jobs, housing and healthcare." Only 37 percent of voters told Morning Consult in January that they think "immigrants strengthen our country."