Are Republicans Writing Off Darryl Glenn's Chances?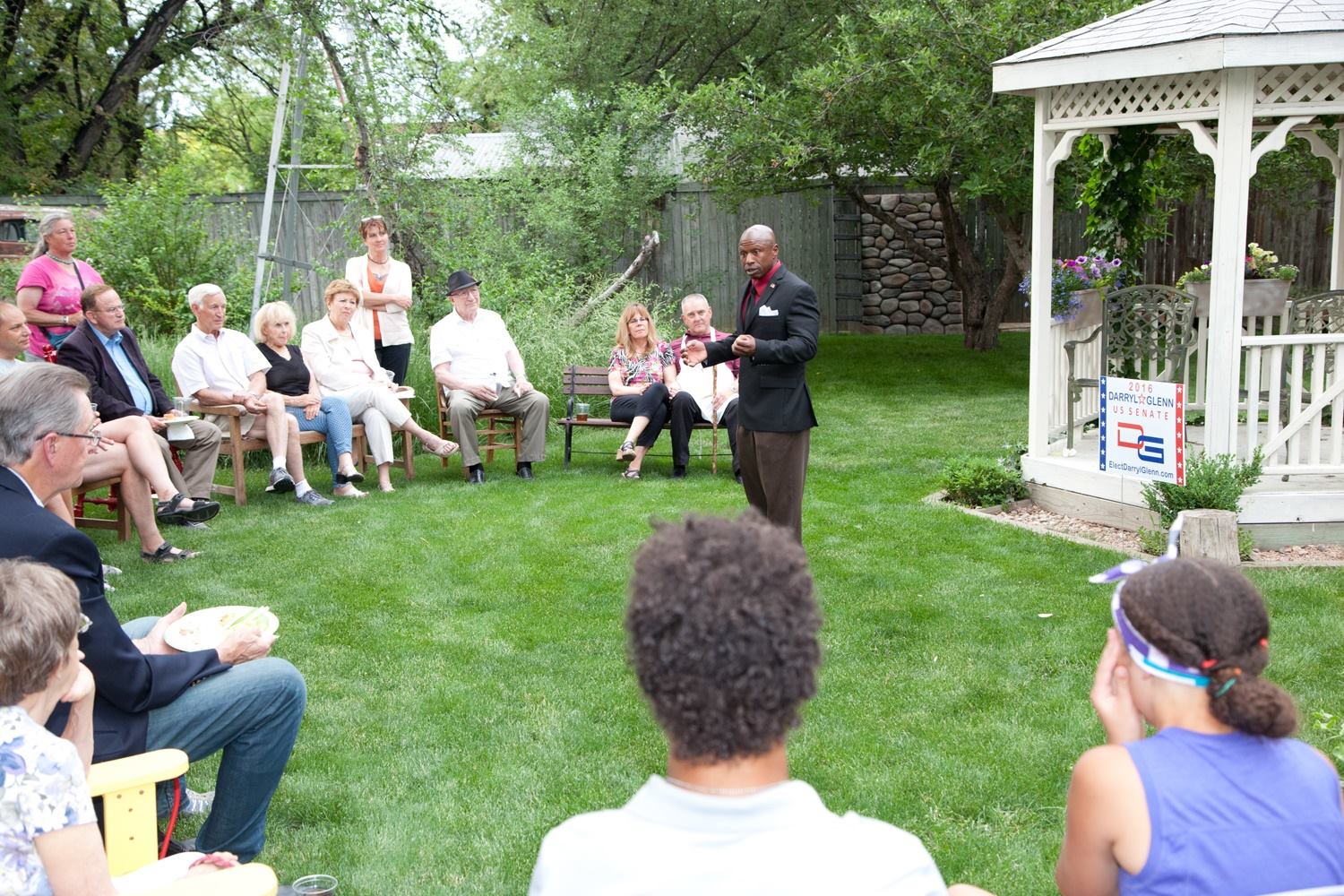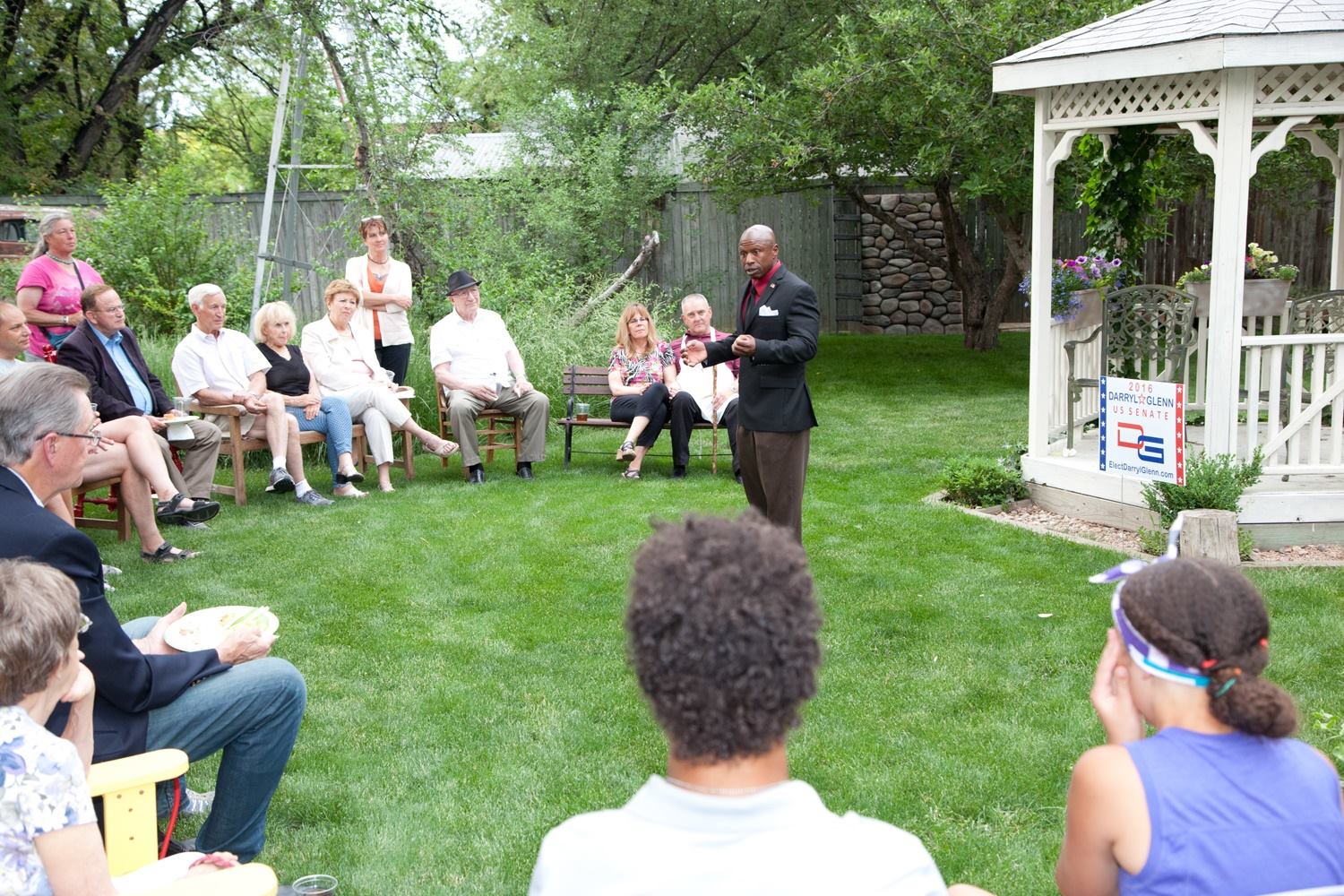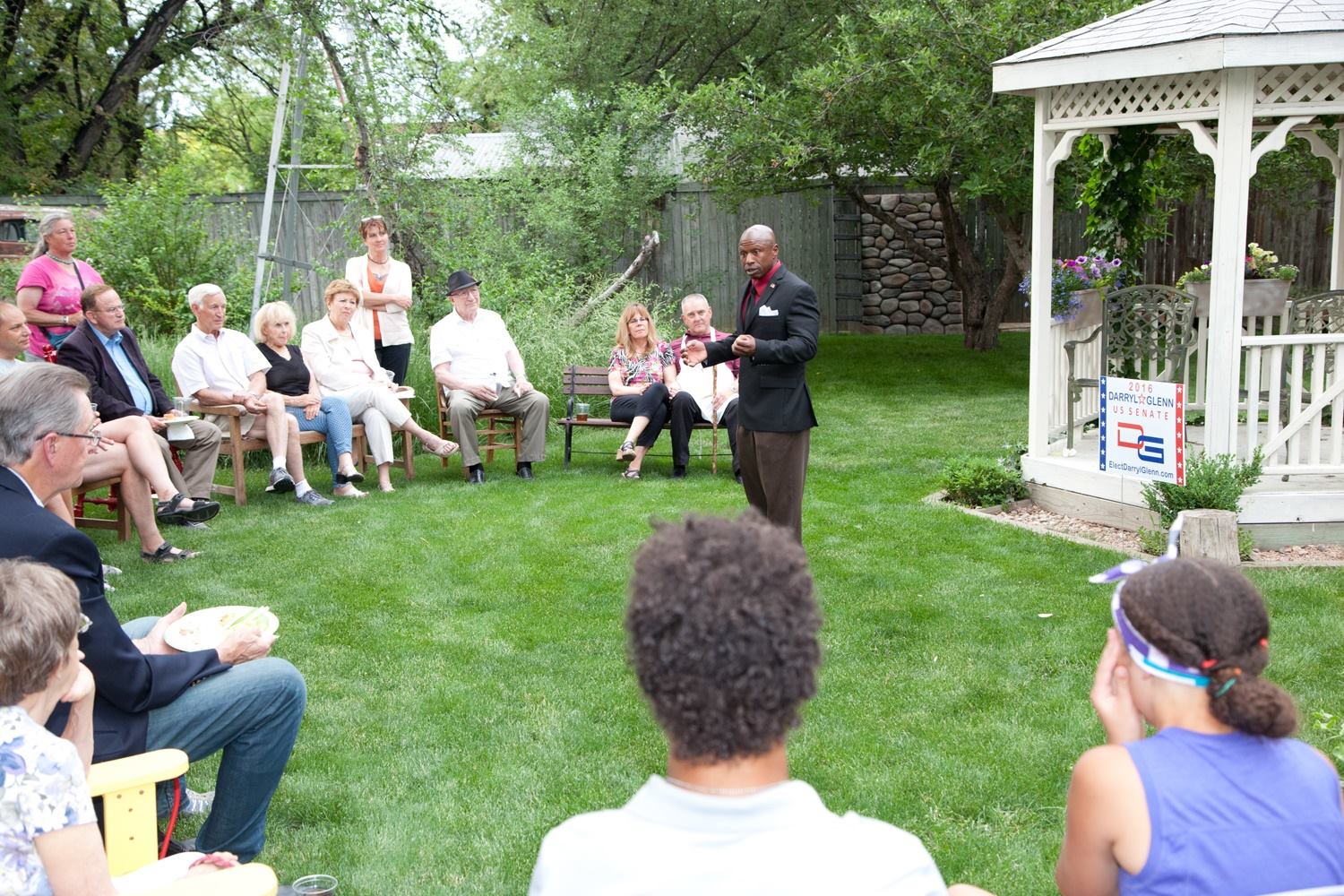 Darryl Glenn, a tea party favorite, on Tuesday secured the Republican nomination for Senate in Colorado, one of the only places where the GOP thought it had a real chance to pick up a seat in 2016.
But as the El Paso County commissioner makes his first run for statewide office – a challenging feat for even the most seasoned and well-financed politician in a purple state like Colorado – it is not clear that the Republican establishment is willing to give him a hand against Democratic incumbent Sen. Michael Bennet.
Senate Republican leaders instead appear to be focusing the party's energy on helping incumbent Republicans keep their seats in a year made uncertain by Donald Trump's rise to the top of the ticket.
A spokesman for the Senate Leadership Fund, which is helping Republicans defend their majority, declined to comment about whether the organization would get involved in the Colorado race. Similarly, National Republican Senatorial Committee Chairman Roger Wicker (R-Miss.) has been mum since Glenn's win, despite previously declaring support for other candidates who emerged from competitive Republican primaries.
"If the GOP establishment wants to forfeit a race in a swing state and preemptively surrender the seat to the Democrats, that's their decision. But no Republican in America should ever give them money again," said Ken Cuccinelli, the president of the Senate Conservatives Fund, in an email to Morning Consult.
A spokesman for his group said it was actively raising money for Glenn, and hoped to raise $100,000 by the end of the second quarter Thursday evening.
The SCF, which is more in line with Republicans who buck party leaders such as Texas Sen. Ted Cruz and Utah Sen. Mike Lee, endorsed Glenn early in the race. Party leaders, meanwhile, backed former state Rep. Jon Keyser, a young veteran with a scant voting record from his one year in the Colorado state House.
Contrary to party leaders' hopes, Keyser tanked. He struggled to even keep his name on the ballot and was damaged by attacks from his four Republican rivals in the primary, their flame fanned by Democrats, who were not eager to face a candidate viewed as a commendable up-and-comer.
Unlike Keyser, Cuccinelli said the story of Glenn is one of an unlikely winner. He was "outspent 10 to one by two other candidates" and "won 70 percent at the state convention." That, he said, makes him "very excited" about Glenn's chances against Bennet.
The NRSC, which was attacking Bennet before the primary, has not said a thing about the Colorado Senate race since Tuesday's results were tallied.
"Everyone knows the D.C. establishment wanted a candidate who would salute to the party bosses, but their candidate imploded and finished in fourth place," he said, referring to Keyser's showing in the primary. "So if they aren't happy with Darryl Glenn as the party's nominee, they only have themselves to blame."
A Senate Republican aide said Thursday that it is unlikely the NRSC will spend on the Colorado race right now. "The SCF got him through the primary and they should commit to spending in the general," the aide said.
The Senate Democrats' campaign arm, the Democratic Senatorial Campaign Committee, referred to Glenn as the GOP's "nightmare-scenario candidate" as the results were finalized Tuesday night. Rick Palacio, the chairman of the Colorado Democratic Party, declared Bennet "the real winner" of the Republican primary.
"Republicans just nominated a candidate who says Donald Trump is a 'patriot,' thinks Ted Cruz should be the next Supreme Court justice, and believes the real problem with Washington is that there is too much bipartisanship between Republicans and Democrats," he said.
Colorado is one of two seats that has been viewed as a realistic pick-up opportunity for Republicans. According to the Morning Consult Political Index, Bennet ranks 84th in the Senate in terms of popularity, with an approval rating of 45 percent.
The other opportunity for Republicans to pick up a Senate seat is in Nevada, where Senate Minority Leader Harry Reid's decision to retire created a tossup race between Catherine Cortez Masto, a Democrat who used to be the state's attorney general, and Rep. Joe Heck, a relatively well-polished Republican lawmaker who has won election in swing races before.
Unlike Colorado, the Senate Leadership Fund has poured money into the Silver State. On Tuesday, the group announced it would spend $6 million on Heck's behalf in September and October.