Trump Nearly Tied With Clinton in New Survey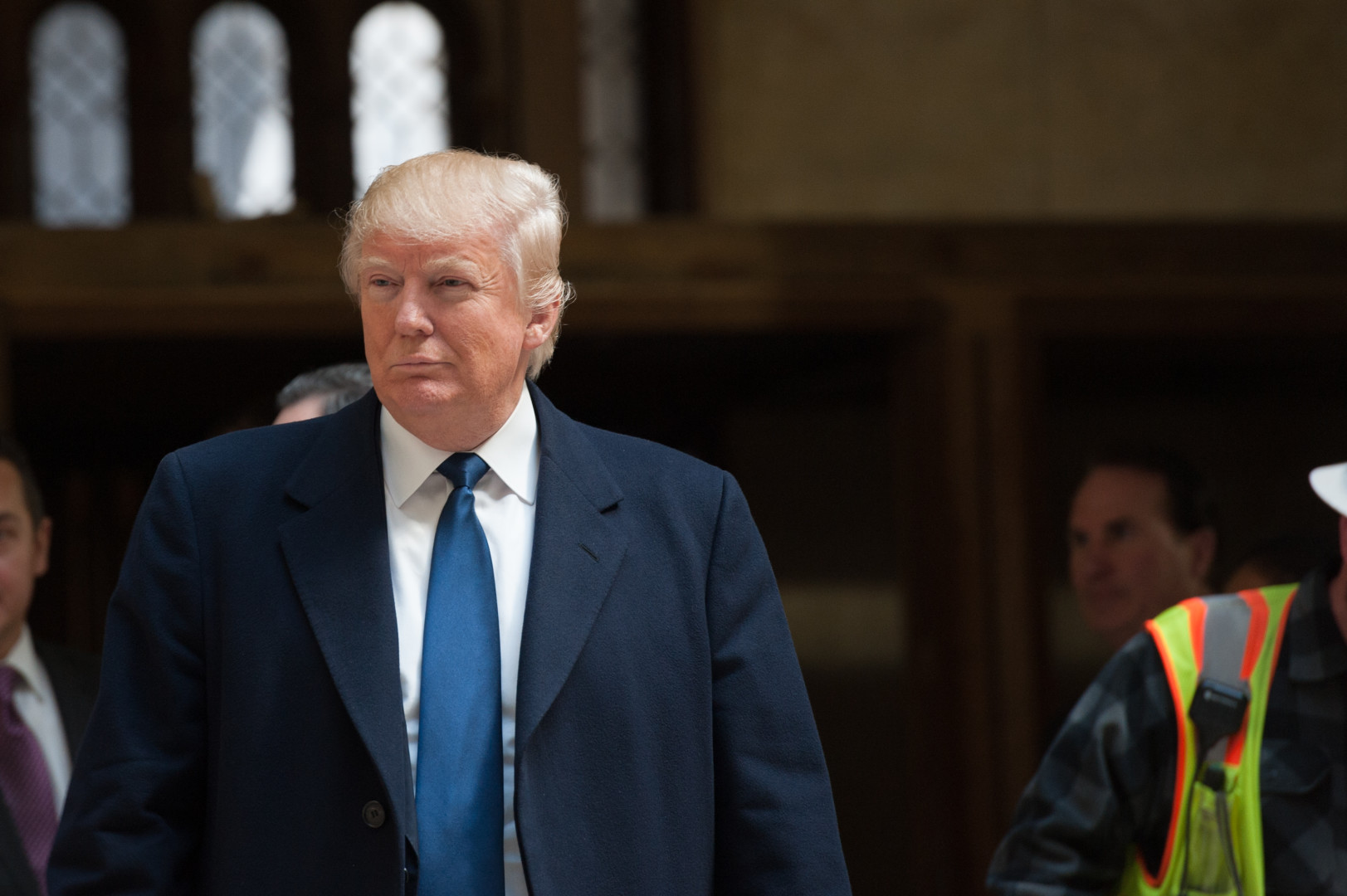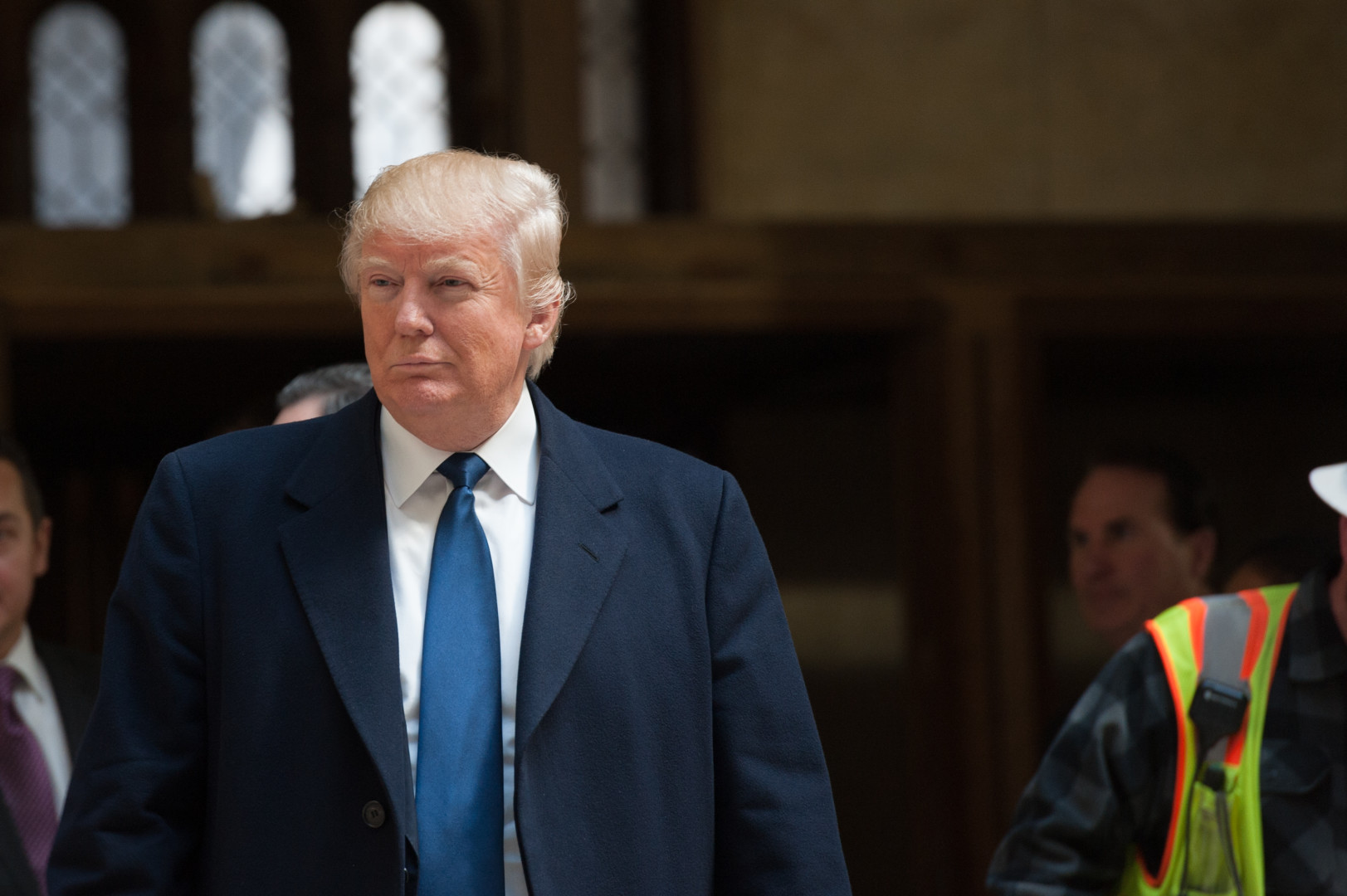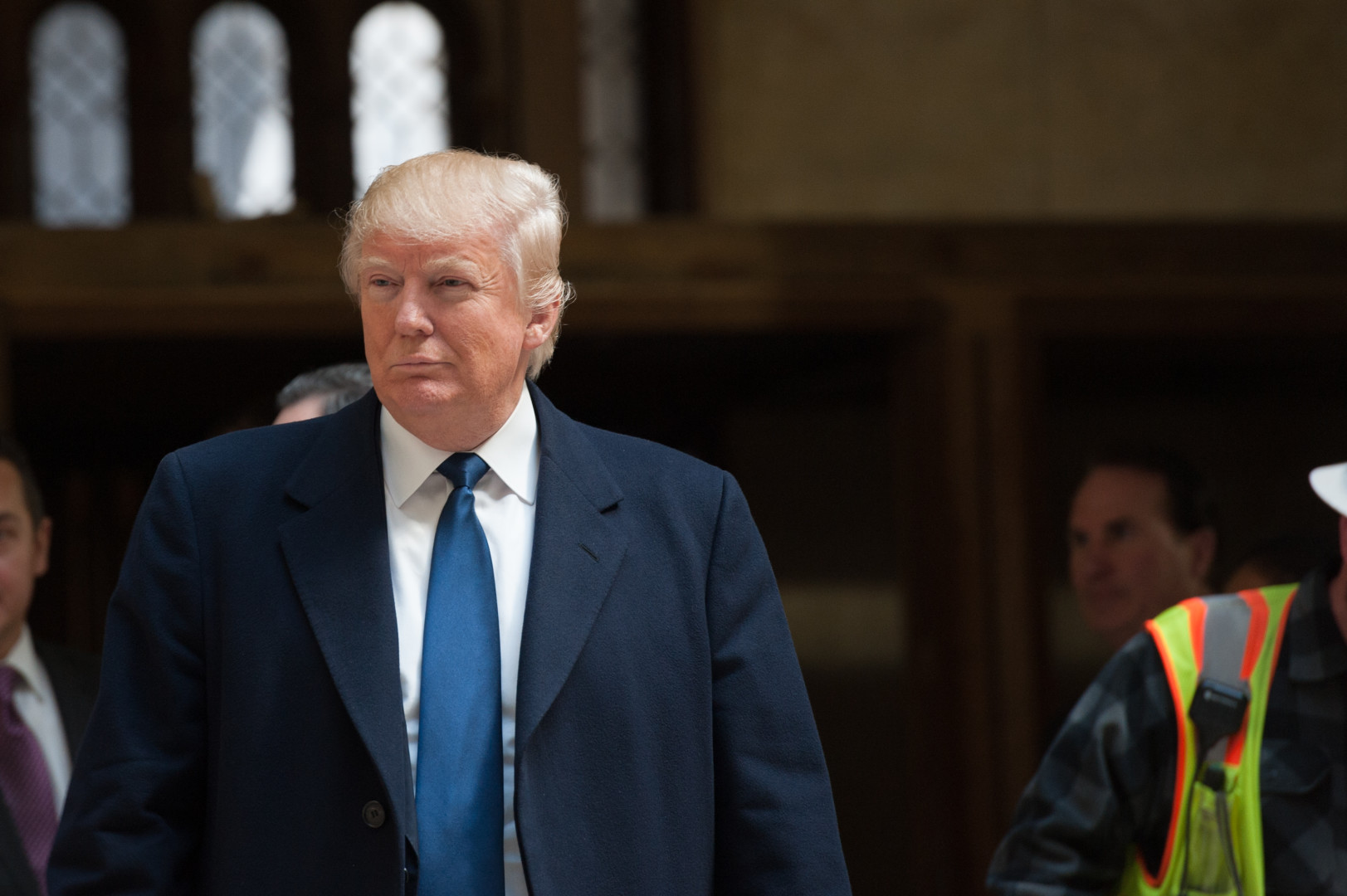 Donald Trump is almost tied with Hillary Clinton as voters' first choice to be the next president, a new Morning Consult poll found.
According to the national survey, the presumptive Democratic nominee tops Trump, 41 percent to 40 percent, but her lead is within the poll's margin of error of 2 percentage points. It's the likely Republican nominee's best showing in our head-to-head matchup with the former secretary of State since the general-election phase of the campaign began.
period_end
company
Right Direction
Wrong Track
2020-01-06 00:00:00
The United States
0.39
0.61
2020-01-07 00:00:00
The United States
0.39
0.61
2020-01-08 00:00:00
The United States
0.39
0.61
2020-01-09 00:00:00
The United States
0.38
0.62
2020-01-10 00:00:00
The United States
0.38
0.62
2020-01-11 00:00:00
The United States
0.38
0.62
2020-01-12 00:00:00
The United States
0.38
0.62
2020-01-13 00:00:00
The United States
0.38
0.62
2020-01-14 00:00:00
The United States
0.38
0.62
2020-01-15 00:00:00
The United States
0.39
0.61
2020-01-16 00:00:00
The United States
0.39
0.61
2020-01-17 00:00:00
The United States
0.39
0.61
2020-01-18 00:00:00
The United States
0.39
0.61
2020-01-19 00:00:00
The United States
0.39
0.61
2020-01-20 00:00:00
The United States
0.39
0.61
2020-01-21 00:00:00
The United States
0.39
0.61
2020-01-22 00:00:00
The United States
0.38
0.62
2020-01-23 00:00:00
The United States
0.38
0.62
2020-01-24 00:00:00
The United States
0.38
0.62
2020-01-25 00:00:00
The United States
0.38
0.62
2020-01-26 00:00:00
The United States
0.38
0.62
2020-01-27 00:00:00
The United States
0.38
0.62
2020-01-28 00:00:00
The United States
0.38
0.62
2020-01-29 00:00:00
The United States
0.38
0.62
2020-01-30 00:00:00
The United States
0.38
0.62
2020-01-31 00:00:00
The United States
0.38
0.62
2020-02-01 00:00:00
The United States
0.38
0.62
2020-02-02 00:00:00
The United States
0.38
0.62
2020-02-03 00:00:00
The United States
0.39
0.61
2020-02-04 00:00:00
The United States
0.39
0.61
2020-02-05 00:00:00
The United States
0.39
0.61
2020-02-06 00:00:00
The United States
0.39
0.61
2020-02-07 00:00:00
The United States
0.4
0.6
2020-02-08 00:00:00
The United States
0.41
0.59
2020-02-09 00:00:00
The United States
0.41
0.59
2020-02-10 00:00:00
The United States
0.41
0.59
2020-02-11 00:00:00
The United States
0.42
0.58
2020-02-12 00:00:00
The United States
0.42
0.58
2020-02-13 00:00:00
The United States
0.42
0.58
2020-02-14 00:00:00
The United States
0.42
0.58
2020-02-15 00:00:00
The United States
0.42
0.58
2020-02-16 00:00:00
The United States
0.42
0.58
2020-02-17 00:00:00
The United States
0.42
0.58
2020-02-18 00:00:00
The United States
0.42
0.58
2020-02-19 00:00:00
The United States
0.41
0.59
2020-02-20 00:00:00
The United States
0.41
0.59
2020-02-21 00:00:00
The United States
0.41
0.59
2020-02-22 00:00:00
The United States
0.41
0.59
2020-02-23 00:00:00
The United States
0.41
0.59
2020-02-24 00:00:00
The United States
0.41
0.59
2020-02-25 00:00:00
The United States
0.41
0.59
2020-02-26 00:00:00
The United States
0.41
0.59
2020-02-27 00:00:00
The United States
0.41
0.59
2020-02-28 00:00:00
The United States
0.41
0.59
2020-02-29 00:00:00
The United States
0.41
0.59
2020-03-01 00:00:00
The United States
0.41
0.59
2020-03-02 00:00:00
The United States
0.4
0.6
2020-03-03 00:00:00
The United States
0.41
0.59
2020-03-04 00:00:00
The United States
0.41
0.59
2020-03-05 00:00:00
The United States
0.41
0.59
2020-03-06 00:00:00
The United States
0.4
0.6
2020-03-07 00:00:00
The United States
0.4
0.6
2020-03-08 00:00:00
The United States
0.4
0.6
2020-03-09 00:00:00
The United States
0.4
0.6
2020-03-10 00:00:00
The United States
0.4
0.6
2020-03-11 00:00:00
The United States
0.4
0.6
2020-03-12 00:00:00
The United States
0.4
0.6
2020-03-13 00:00:00
The United States
0.4
0.6
2020-03-14 00:00:00
The United States
0.39
0.61
2020-03-15 00:00:00
The United States
0.39
0.61
2020-03-16 00:00:00
The United States
0.39
0.61
2020-03-17 00:00:00
The United States
0.38
0.62
2020-03-18 00:00:00
The United States
0.38
0.62
2020-03-19 00:00:00
The United States
0.38
0.62
2020-03-20 00:00:00
The United States
0.37
0.63
2020-03-21 00:00:00
The United States
0.37
0.63
2020-03-22 00:00:00
The United States
0.37
0.63
2020-03-23 00:00:00
The United States
0.37
0.63
2020-03-24 00:00:00
The United States
0.36
0.64
2020-03-25 00:00:00
The United States
0.36
0.64
2020-03-26 00:00:00
The United States
0.36
0.64
2020-03-27 00:00:00
The United States
0.36
0.64
2020-03-28 00:00:00
The United States
0.36
0.64
2020-03-29 00:00:00
The United States
0.36
0.64
2020-03-30 00:00:00
The United States
0.36
0.64
2020-03-31 00:00:00
The United States
0.36
0.64
2020-04-01 00:00:00
The United States
0.36
0.64
2020-04-02 00:00:00
The United States
0.36
0.64
2020-04-03 00:00:00
The United States
0.36
0.64
2020-04-04 00:00:00
The United States
0.36
0.64
2020-04-05 00:00:00
The United States
0.36
0.64
2020-04-06 00:00:00
The United States
0.36
0.64
2020-04-07 00:00:00
The United States
0.36
0.64
2020-04-08 00:00:00
The United States
0.35
0.65
2020-04-09 00:00:00
The United States
0.35
0.65
2020-04-10 00:00:00
The United States
0.35
0.65
2020-04-11 00:00:00
The United States
0.36
0.64
2020-04-12 00:00:00
The United States
0.36
0.64
2020-04-13 00:00:00
The United States
0.36
0.64
2020-04-14 00:00:00
The United States
0.36
0.64
2020-04-15 00:00:00
The United States
0.36
0.64
2020-04-16 00:00:00
The United States
0.36
0.64
2020-04-17 00:00:00
The United States
0.36
0.64
2020-04-18 00:00:00
The United States
0.36
0.64
2020-04-19 00:00:00
The United States
0.36
0.64
2020-04-20 00:00:00
The United States
0.36
0.64
2020-04-21 00:00:00
The United States
0.36
0.64
2020-04-22 00:00:00
The United States
0.36
0.64
2020-04-23 00:00:00
The United States
0.36
0.64
2020-04-24 00:00:00
The United States
0.36
0.64
2020-04-25 00:00:00
The United States
0.37
0.63
2020-04-26 00:00:00
The United States
0.36
0.64
2020-04-27 00:00:00
The United States
0.36
0.64
2020-04-28 00:00:00
The United States
0.36
0.64
2020-04-29 00:00:00
The United States
0.36
0.64
2020-04-30 00:00:00
The United States
0.36
0.64
2020-05-01 00:00:00
The United States
0.36
0.64
2020-05-02 00:00:00
The United States
0.36
0.64
2020-05-03 00:00:00
The United States
0.36
0.64
2020-05-04 00:00:00
The United States
0.36
0.64
2020-05-05 00:00:00
The United States
0.36
0.64
2020-05-06 00:00:00
The United States
0.36
0.64
2020-05-07 00:00:00
The United States
0.36
0.64
2020-05-08 00:00:00
The United States
0.35
0.65
2020-05-09 00:00:00
The United States
0.35
0.65
2020-05-10 00:00:00
The United States
0.35
0.65
2020-05-11 00:00:00
The United States
0.35
0.65
2020-05-12 00:00:00
The United States
0.35
0.65
2020-05-13 00:00:00
The United States
0.35
0.65
2020-05-14 00:00:00
The United States
0.35
0.65
2020-05-15 00:00:00
The United States
0.35
0.65
2020-05-16 00:00:00
The United States
0.35
0.65
2020-05-17 00:00:00
The United States
0.34
0.66
2020-05-18 00:00:00
The United States
0.34
0.66
2020-05-19 00:00:00
The United States
0.34
0.66
2020-05-20 00:00:00
The United States
0.34
0.66
2020-05-21 00:00:00
The United States
0.34
0.66
2020-05-22 00:00:00
The United States
0.34
0.66
2020-05-23 00:00:00
The United States
0.34
0.66
2020-05-24 00:00:00
The United States
0.34
0.66
2020-05-25 00:00:00
The United States
0.35
0.65
2020-05-26 00:00:00
The United States
0.35
0.65
2020-05-27 00:00:00
The United States
0.35
0.65
2020-05-28 00:00:00
The United States
0.35
0.65
2020-05-29 00:00:00
The United States
0.35
0.65
2020-05-30 00:00:00
The United States
0.34
0.66
2020-05-31 00:00:00
The United States
0.34
0.66
2020-06-01 00:00:00
The United States
0.33
0.67
2020-06-02 00:00:00
The United States
0.32
0.68
2020-06-03 00:00:00
The United States
0.31
0.69
2020-06-04 00:00:00
The United States
0.3
0.7
2020-06-05 00:00:00
The United States
0.29
0.71
2020-06-06 00:00:00
The United States
0.28
0.72
2020-06-07 00:00:00
The United States
0.28
0.72
2020-06-08 00:00:00
The United States
0.28
0.72
2020-06-09 00:00:00
The United States
0.28
0.72
2020-06-10 00:00:00
The United States
0.28
0.72
2020-06-11 00:00:00
The United States
0.28
0.72
2020-06-12 00:00:00
The United States
0.28
0.72
2020-06-13 00:00:00
The United States
0.28
0.72
2020-06-14 00:00:00
The United States
0.28
0.72
2020-06-15 00:00:00
The United States
0.28
0.72
2020-06-16 00:00:00
The United States
0.28
0.72
2020-06-17 00:00:00
The United States
0.28
0.72
2020-06-18 00:00:00
The United States
0.28
0.72
2020-06-19 00:00:00
The United States
0.28
0.72
2020-06-20 00:00:00
The United States
0.28
0.72
2020-06-21 00:00:00
The United States
0.28
0.72
2020-06-22 00:00:00
The United States
0.27
0.73
2020-06-23 00:00:00
The United States
0.27
0.73
2020-06-24 00:00:00
The United States
0.27
0.73
2020-06-25 00:00:00
The United States
0.27
0.73
2020-06-26 00:00:00
The United States
0.27
0.73
2020-06-27 00:00:00
The United States
0.27
0.73
2020-06-28 00:00:00
The United States
0.27
0.73
2020-06-29 00:00:00
The United States
0.27
0.73
2020-06-30 00:00:00
The United States
0.26
0.74
2020-07-01 00:00:00
The United States
0.26
0.74
2020-07-02 00:00:00
The United States
0.26
0.74
2020-07-03 00:00:00
The United States
0.26
0.74
2020-07-04 00:00:00
The United States
0.26
0.74
2020-07-05 00:00:00
The United States
0.25
0.75
2020-07-06 00:00:00
The United States
0.25
0.75
2020-07-07 00:00:00
The United States
0.25
0.75
2020-07-08 00:00:00
The United States
0.26
0.74
2020-07-09 00:00:00
The United States
0.25
0.75
2020-07-10 00:00:00
The United States
0.26
0.74
2020-07-11 00:00:00
The United States
0.26
0.74
2020-07-12 00:00:00
The United States
0.26
0.74
2020-07-13 00:00:00
The United States
0.25
0.75
2020-07-14 00:00:00
The United States
0.25
0.75
2020-07-15 00:00:00
The United States
0.25
0.75
2020-07-16 00:00:00
The United States
0.25
0.75
2020-07-17 00:00:00
The United States
0.25
0.75
2020-07-18 00:00:00
The United States
0.25
0.75
2020-07-19 00:00:00
The United States
0.25
0.75
2020-07-20 00:00:00
The United States
0.25
0.75
2020-07-21 00:00:00
The United States
0.25
0.75
2020-07-22 00:00:00
The United States
0.25
0.75
2020-07-23 00:00:00
The United States
0.25
0.75
2020-07-24 00:00:00
The United States
0.25
0.75
2020-07-25 00:00:00
The United States
0.25
0.75
2020-07-26 00:00:00
The United States
0.25
0.75
2020-07-27 00:00:00
The United States
0.25
0.75
2020-07-28 00:00:00
The United States
0.25
0.75
2020-07-29 00:00:00
The United States
0.25
0.75
2020-07-30 00:00:00
The United States
0.25
0.75
2020-07-31 00:00:00
The United States
0.25
0.75
2020-08-01 00:00:00
The United States
0.25
0.75
2020-08-02 00:00:00
The United States
0.25
0.75
2020-08-03 00:00:00
The United States
0.25
0.75
2020-08-04 00:00:00
The United States
0.25
0.75
2020-08-05 00:00:00
The United States
0.25
0.75
2020-08-06 00:00:00
The United States
0.25
0.75
2020-08-07 00:00:00
The United States
0.25
0.75
2020-08-08 00:00:00
The United States
0.25
0.75
2020-08-09 00:00:00
The United States
0.26
0.74
2020-08-10 00:00:00
The United States
0.26
0.74
2020-08-11 00:00:00
The United States
0.26
0.74
2020-08-12 00:00:00
The United States
0.26
0.74
2020-08-13 00:00:00
The United States
0.26
0.74
2020-08-14 00:00:00
The United States
0.26
0.74
2020-08-15 00:00:00
The United States
0.26
0.74
2020-08-16 00:00:00
The United States
0.26
0.74
2020-08-17 00:00:00
The United States
0.26
0.74
2020-08-18 00:00:00
The United States
0.26
0.74
2020-08-19 00:00:00
The United States
0.26
0.74
2020-08-20 00:00:00
The United States
0.26
0.74
2020-08-21 00:00:00
The United States
0.27
0.73
2020-08-22 00:00:00
The United States
0.27
0.73
2020-08-23 00:00:00
The United States
0.27
0.73
2020-08-24 00:00:00
The United States
0.27
0.73
2020-08-25 00:00:00
The United States
0.27
0.73
2020-08-26 00:00:00
The United States
0.28
0.72
2020-08-27 00:00:00
The United States
0.28
0.72
2020-08-28 00:00:00
The United States
0.28
0.72
2020-08-29 00:00:00
The United States
0.28
0.72
2020-08-30 00:00:00
The United States
0.28
0.72
2020-08-31 00:00:00
The United States
0.27
0.73
2020-09-01 00:00:00
The United States
0.27
0.73
2020-09-02 00:00:00
The United States
0.27
0.73
2020-09-03 00:00:00
The United States
0.27
0.73
2020-09-04 00:00:00
The United States
0.27
0.73
2020-09-05 00:00:00
The United States
0.27
0.73
2020-09-06 00:00:00
The United States
0.27
0.73
2020-09-07 00:00:00
The United States
0.27
0.73
2020-09-08 00:00:00
The United States
0.28
0.72
2020-09-09 00:00:00
The United States
0.28
0.72
2020-09-10 00:00:00
The United States
0.28
0.72
2020-09-11 00:00:00
The United States
0.28
0.72
2020-09-12 00:00:00
The United States
0.28
0.72
2020-09-13 00:00:00
The United States
0.28
0.72
2020-09-14 00:00:00
The United States
0.28
0.72
2020-09-15 00:00:00
The United States
0.28
0.72
2020-09-16 00:00:00
The United States
0.28
0.72
2020-09-17 00:00:00
The United States
0.28
0.72
2020-09-18 00:00:00
The United States
0.28
0.72
2020-09-19 00:00:00
The United States
0.28
0.72
2020-09-20 00:00:00
The United States
0.28
0.72
2020-09-21 00:00:00
The United States
0.28
0.72
2020-09-22 00:00:00
The United States
0.28
0.72
2020-09-23 00:00:00
The United States
0.28
0.72
2020-09-24 00:00:00
The United States
0.28
0.72
2020-09-25 00:00:00
The United States
0.28
0.72
2020-09-26 00:00:00
The United States
0.28
0.72
2020-09-27 00:00:00
The United States
0.29
0.71
2020-09-28 00:00:00
The United States
0.29
0.71
2020-09-29 00:00:00
The United States
0.29
0.71
2020-09-30 00:00:00
The United States
0.29
0.71
2020-10-01 00:00:00
The United States
0.29
0.71
2020-10-02 00:00:00
The United States
0.29
0.71
2020-10-03 00:00:00
The United States
0.29
0.71
2020-10-04 00:00:00
The United States
0.29
0.71
2020-10-05 00:00:00
The United States
0.29
0.71
2020-10-06 00:00:00
The United States
0.29
0.71
2020-10-07 00:00:00
The United States
0.29
0.71
2020-10-08 00:00:00
The United States
0.29
0.71
2020-10-09 00:00:00
The United States
0.29
0.71
2020-10-10 00:00:00
The United States
0.29
0.71
2020-10-11 00:00:00
The United States
0.29
0.71
2020-10-12 00:00:00
The United States
0.29
0.71
2020-10-13 00:00:00
The United States
0.3
0.7
2020-10-14 00:00:00
The United States
0.3
0.7
2020-10-15 00:00:00
The United States
0.3
0.7
2020-10-16 00:00:00
The United States
0.3
0.7
2020-10-17 00:00:00
The United States
0.3
0.7
2020-10-18 00:00:00
The United States
0.3
0.7
2020-10-19 00:00:00
The United States
0.3
0.7
2020-10-20 00:00:00
The United States
0.3
0.7
2020-10-21 00:00:00
The United States
0.3
0.7
2020-10-22 00:00:00
The United States
0.3
0.7
2020-10-23 00:00:00
The United States
0.3
0.7
2020-10-24 00:00:00
The United States
0.3
0.7
2020-10-25 00:00:00
The United States
0.3
0.7
2020-10-26 00:00:00
The United States
0.3
0.7
2020-10-27 00:00:00
The United States
0.3
0.7
2020-10-28 00:00:00
The United States
0.3
0.7
2020-10-29 00:00:00
The United States
0.31
0.69
2020-10-30 00:00:00
The United States
0.31
0.69
2020-10-31 00:00:00
The United States
0.31
0.69
2020-11-01 00:00:00
The United States
0.31
0.69
2020-11-02 00:00:00
The United States
0.31
0.69
2020-11-03 00:00:00
The United States
0.31
0.69
2020-11-04 00:00:00
The United States
0.31
0.69
2020-11-05 00:00:00
The United States
0.31
0.69
2020-11-06 00:00:00
The United States
0.31
0.69
2020-11-07 00:00:00
The United States
0.3
0.7
2020-11-08 00:00:00
The United States
0.31
0.69
2020-11-09 00:00:00
The United States
0.3
0.7
2020-11-10 00:00:00
The United States
0.3
0.7
2020-11-11 00:00:00
The United States
0.3
0.7
2020-11-12 00:00:00
The United States
0.3
0.7
2020-11-13 00:00:00
The United States
0.3
0.7
2020-11-14 00:00:00
The United States
0.3
0.7
2020-11-15 00:00:00
The United States
0.29
0.71
2020-11-16 00:00:00
The United States
0.29
0.71
2020-11-17 00:00:00
The United States
0.29
0.71
2020-11-18 00:00:00
The United States
0.28
0.72
2020-11-19 00:00:00
The United States
0.28
0.72
2020-11-20 00:00:00
The United States
0.28
0.72
2020-11-21 00:00:00
The United States
0.27
0.73
2020-11-22 00:00:00
The United States
0.27
0.73
2020-11-23 00:00:00
The United States
0.27
0.73
2020-11-24 00:00:00
The United States
0.27
0.73
2020-11-25 00:00:00
The United States
0.27
0.73
2020-11-26 00:00:00
The United States
0.27
0.73
2020-11-27 00:00:00
The United States
0.28
0.72
2020-11-28 00:00:00
The United States
0.28
0.72
2020-11-29 00:00:00
The United States
0.28
0.72
2020-11-30 00:00:00
The United States
0.28
0.72
2020-12-01 00:00:00
The United States
0.28
0.72
2020-12-02 00:00:00
The United States
0.28
0.72
2020-12-03 00:00:00
The United States
0.28
0.72
2020-12-04 00:00:00
The United States
0.28
0.72
2020-12-05 00:00:00
The United States
0.28
0.72
2020-12-06 00:00:00
The United States
0.28
0.72
2020-12-07 00:00:00
The United States
0.27
0.73
2020-12-08 00:00:00
The United States
0.27
0.73
2020-12-09 00:00:00
The United States
0.27
0.73
2020-12-10 00:00:00
The United States
0.27
0.73
2020-12-11 00:00:00
The United States
0.27
0.73
2020-12-12 00:00:00
The United States
0.27
0.73
2020-12-13 00:00:00
The United States
0.27
0.73
2020-12-14 00:00:00
The United States
0.27
0.73
2020-12-15 00:00:00
The United States
0.27
0.73
2020-12-16 00:00:00
The United States
0.28
0.72
2020-12-17 00:00:00
The United States
0.28
0.72
2020-12-18 00:00:00
The United States
0.28
0.72
2020-12-19 00:00:00
The United States
0.28
0.72
2020-12-20 00:00:00
The United States
0.27
0.73
2020-12-21 00:00:00
The United States
0.27
0.73
2020-12-22 00:00:00
The United States
0.27
0.73
2020-12-23 00:00:00
The United States
0.27
0.73
2020-12-24 00:00:00
The United States
0.27
0.73
2020-12-25 00:00:00
The United States
0.27
0.73
2020-12-26 00:00:00
The United States
0.27
0.73
2020-12-27 00:00:00
The United States
0.27
0.73
2020-12-28 00:00:00
The United States
0.27
0.73
2020-12-29 00:00:00
The United States
0.26
0.74
2020-12-30 00:00:00
The United States
0.27
0.73
2020-12-31 00:00:00
The United States
0.26
0.74
2021-01-01 00:00:00
The United States
0.27
0.73
2021-01-02 00:00:00
The United States
0.27
0.73
2021-01-03 00:00:00
The United States
0.27
0.73
2021-01-04 00:00:00
The United States
0.27
0.73
2021-01-05 00:00:00
The United States
0.27
0.73
2021-01-06 00:00:00
The United States
0.26
0.74
2021-01-07 00:00:00
The United States
0.26
0.74
2021-01-08 00:00:00
The United States
0.25
0.75
2021-01-09 00:00:00
The United States
0.24
0.76
2021-01-10 00:00:00
The United States
0.23
0.77
2021-01-11 00:00:00
The United States
0.22
0.78
2021-01-12 00:00:00
The United States
0.21
0.79
2021-01-13 00:00:00
The United States
0.21
0.79
2021-01-14 00:00:00
The United States
0.21
0.79
2021-01-15 00:00:00
The United States
0.2
0.8
2021-01-16 00:00:00
The United States
0.2
0.8
2021-01-17 00:00:00
The United States
0.21
0.79
2021-01-18 00:00:00
The United States
0.21
0.79
2021-01-19 00:00:00
The United States
0.21
0.79
2021-01-20 00:00:00
The United States
0.23
0.77
2021-01-21 00:00:00
The United States
0.25
0.75
2021-01-22 00:00:00
The United States
0.27
0.73
2021-01-23 00:00:00
The United States
0.3
0.7
2021-01-24 00:00:00
The United States
0.33
0.67
2021-01-25 00:00:00
The United States
0.36
0.64
2021-01-26 00:00:00
The United States
0.39
0.61
2021-01-27 00:00:00
The United States
0.4
0.6
2021-01-28 00:00:00
The United States
0.4
0.6
2021-01-29 00:00:00
The United States
0.4
0.6
2021-01-30 00:00:00
The United States
0.4
0.6
2021-01-31 00:00:00
The United States
0.4
0.6
2021-02-01 00:00:00
The United States
0.4
0.6
2021-02-02 00:00:00
The United States
0.4
0.6
2021-02-03 00:00:00
The United States
0.4
0.6
2021-02-04 00:00:00
The United States
0.4
0.6
2021-02-05 00:00:00
The United States
0.4
0.6
2021-02-06 00:00:00
The United States
0.41
0.59
2021-02-07 00:00:00
The United States
0.42
0.58
2021-02-08 00:00:00
The United States
0.43
0.57
2021-02-09 00:00:00
The United States
0.43
0.57
2021-02-10 00:00:00
The United States
0.43
0.57
2021-02-11 00:00:00
The United States
0.43
0.57
2021-02-12 00:00:00
The United States
0.43
0.57
2021-02-13 00:00:00
The United States
0.43
0.57
2021-02-14 00:00:00
The United States
0.42
0.58
2021-02-15 00:00:00
The United States
0.42
0.58
2021-02-16 00:00:00
The United States
0.42
0.58
2021-02-17 00:00:00
The United States
0.42
0.58
2021-02-18 00:00:00
The United States
0.42
0.58
2021-02-19 00:00:00
The United States
0.42
0.58
2021-02-20 00:00:00
The United States
0.43
0.57
2021-02-21 00:00:00
The United States
0.43
0.57
2021-02-22 00:00:00
The United States
0.43
0.57
2021-02-23 00:00:00
The United States
0.44
0.56
2021-02-24 00:00:00
The United States
0.44
0.56
2021-02-25 00:00:00
The United States
0.44
0.56
2021-02-26 00:00:00
The United States
0.44
0.56
2021-02-27 00:00:00
The United States
0.45
0.55
2021-02-28 00:00:00
The United States
0.44
0.56
2021-03-01 00:00:00
The United States
0.45
0.55
2021-03-02 00:00:00
The United States
0.45
0.55
2021-03-03 00:00:00
The United States
0.45
0.55
2021-03-04 00:00:00
The United States
0.45
0.55
2021-03-05 00:00:00
The United States
0.45
0.55
2021-03-06 00:00:00
The United States
0.45
0.55
2021-03-07 00:00:00
The United States
0.46
0.54
2021-03-08 00:00:00
The United States
0.46
0.54
2021-03-09 00:00:00
The United States
0.46
0.54
2021-03-10 00:00:00
The United States
0.47
0.53
2021-03-11 00:00:00
The United States
0.47
0.53
2021-03-12 00:00:00
The United States
0.47
0.53
2021-03-13 00:00:00
The United States
0.48
0.52
2021-03-14 00:00:00
The United States
0.49
0.51
2021-03-15 00:00:00
The United States
0.49
0.51
2021-03-16 00:00:00
The United States
0.49
0.51
2021-03-17 00:00:00
The United States
0.49
0.51
2021-03-18 00:00:00
The United States
0.5
0.5
2021-03-19 00:00:00
The United States
0.5
0.5
2021-03-20 00:00:00
The United States
0.49
0.51
2021-03-21 00:00:00
The United States
0.49
0.51
2021-03-22 00:00:00
The United States
0.49
0.51
2021-03-23 00:00:00
The United States
0.49
0.51
2021-03-24 00:00:00
The United States
0.49
0.51
2021-03-25 00:00:00
The United States
0.48
0.52
2021-03-26 00:00:00
The United States
0.48
0.52
2021-03-27 00:00:00
The United States
0.48
0.52
2021-03-28 00:00:00
The United States
0.47
0.53
2021-03-29 00:00:00
The United States
0.47
0.53
2021-03-30 00:00:00
The United States
0.47
0.53
2021-03-31 00:00:00
The United States
0.46
0.54
2021-04-01 00:00:00
The United States
0.47
0.53
2021-04-02 00:00:00
The United States
0.47
0.53
2021-04-03 00:00:00
The United States
0.47
0.53
2021-04-04 00:00:00
The United States
0.47
0.53
2021-04-05 00:00:00
The United States
0.47
0.53
2021-04-06 00:00:00
The United States
0.48
0.52
2021-04-07 00:00:00
The United States
0.48
0.52
2021-04-08 00:00:00
The United States
0.48
0.52
2021-04-09 00:00:00
The United States
0.48
0.52
2021-04-10 00:00:00
The United States
0.48
0.52
2021-04-11 00:00:00
The United States
0.48
0.52
2021-04-12 00:00:00
The United States
0.48
0.52
2021-04-13 00:00:00
The United States
0.48
0.52
2021-04-14 00:00:00
The United States
0.48
0.52
2021-04-15 00:00:00
The United States
0.48
0.52
2021-04-16 00:00:00
The United States
0.47
0.53
2021-04-17 00:00:00
The United States
0.47
0.53
2021-04-18 00:00:00
The United States
0.47
0.53
2021-04-19 00:00:00
The United States
0.46
0.54
2021-04-20 00:00:00
The United States
0.46
0.54
2021-04-21 00:00:00
The United States
0.45
0.55
2021-04-22 00:00:00
The United States
0.45
0.55
2021-04-23 00:00:00
The United States
0.46
0.54
2021-04-24 00:00:00
The United States
0.46
0.54
2021-04-25 00:00:00
The United States
0.46
0.54
2021-04-26 00:00:00
The United States
0.47
0.53
2021-04-27 00:00:00
The United States
0.47
0.53
2021-04-28 00:00:00
The United States
0.48
0.52
2021-04-29 00:00:00
The United States
0.48
0.52
2021-04-30 00:00:00
The United States
0.49
0.51
2021-05-01 00:00:00
The United States
0.49
0.51
2021-05-02 00:00:00
The United States
0.5
0.5
2021-05-03 00:00:00
The United States
0.49
0.51
2021-05-04 00:00:00
The United States
0.5
0.5
2021-05-05 00:00:00
The United States
0.5
0.5
2021-05-06 00:00:00
The United States
0.5
0.5
2021-05-07 00:00:00
The United States
0.49
0.51
2021-05-08 00:00:00
The United States
0.49
0.51
2021-05-09 00:00:00
The United States
0.49
0.51
2021-05-10 00:00:00
The United States
0.49
0.51
2021-05-11 00:00:00
The United States
0.48
0.52
2021-05-12 00:00:00
The United States
0.48
0.52
2021-05-13 00:00:00
The United States
0.47
0.53
2021-05-14 00:00:00
The United States
0.47
0.53
2021-05-15 00:00:00
The United States
0.47
0.53
2021-05-16 00:00:00
The United States
0.47
0.53
2021-05-17 00:00:00
The United States
0.47
0.53
2021-05-18 00:00:00
The United States
0.47
0.53
2021-05-19 00:00:00
The United States
0.48
0.52
2021-05-20 00:00:00
The United States
0.48
0.52
2021-05-21 00:00:00
The United States
0.48
0.52
2021-05-22 00:00:00
The United States
0.48
0.52
2021-05-23 00:00:00
The United States
0.48
0.52
2021-05-24 00:00:00
The United States
0.48
0.52
2021-05-25 00:00:00
The United States
0.48
0.52
2021-05-26 00:00:00
The United States
0.48
0.52
2021-05-27 00:00:00
The United States
0.48
0.52
2021-05-28 00:00:00
The United States
0.48
0.52
2021-05-29 00:00:00
The United States
0.48
0.52
2021-05-30 00:00:00
The United States
0.48
0.52
2021-05-31 00:00:00
The United States
0.48
0.52
2021-06-01 00:00:00
The United States
0.47
0.53
2021-06-02 00:00:00
The United States
0.47
0.53
2021-06-03 00:00:00
The United States
0.47
0.53
2021-06-04 00:00:00
The United States
0.47
0.53
2021-06-05 00:00:00
The United States
0.47
0.53
2021-06-06 00:00:00
The United States
0.47
0.53
2021-06-07 00:00:00
The United States
0.47
0.53
2021-06-08 00:00:00
The United States
0.47
0.53
2021-06-09 00:00:00
The United States
0.47
0.53
2021-06-10 00:00:00
The United States
0.47
0.53
2021-06-11 00:00:00
The United States
0.47
0.53
2021-06-12 00:00:00
The United States
0.48
0.52
2021-06-13 00:00:00
The United States
0.47
0.53
2021-06-14 00:00:00
The United States
0.47
0.53
2021-06-15 00:00:00
The United States
0.47
0.53
2021-06-16 00:00:00
The United States
0.47
0.53
2021-06-17 00:00:00
The United States
0.48
0.52
2021-06-18 00:00:00
The United States
0.48
0.52
2021-06-19 00:00:00
The United States
0.48
0.52
2021-06-20 00:00:00
The United States
0.48
0.52
2021-06-21 00:00:00
The United States
0.48
0.52
2021-06-22 00:00:00
The United States
0.48
0.52
2021-06-23 00:00:00
The United States
0.48
0.52
2021-06-24 00:00:00
The United States
0.48
0.52
2021-06-25 00:00:00
The United States
0.48
0.52
2021-06-26 00:00:00
The United States
0.48
0.52
2021-06-27 00:00:00
The United States
0.48
0.52
2021-06-28 00:00:00
The United States
0.48
0.52
2021-06-29 00:00:00
The United States
0.48
0.52
2021-06-30 00:00:00
The United States
0.48
0.52
2021-07-01 00:00:00
The United States
0.48
0.52
2021-07-02 00:00:00
The United States
0.48
0.52
2021-07-03 00:00:00
The United States
0.48
0.52
2021-07-04 00:00:00
The United States
0.47
0.53
2021-07-05 00:00:00
The United States
0.47
0.53
2021-07-06 00:00:00
The United States
0.47
0.53
2021-07-07 00:00:00
The United States
0.48
0.52
2021-07-08 00:00:00
The United States
0.47
0.53
2021-07-09 00:00:00
The United States
0.47
0.53
2021-07-10 00:00:00
The United States
0.47
0.53
2021-07-11 00:00:00
The United States
0.47
0.53
2021-07-12 00:00:00
The United States
0.47
0.53
2021-07-13 00:00:00
The United States
0.47
0.53
2021-07-14 00:00:00
The United States
0.47
0.53
2021-07-15 00:00:00
The United States
0.46
0.54
2021-07-16 00:00:00
The United States
0.46
0.54
2021-07-17 00:00:00
The United States
0.46
0.54
2021-07-18 00:00:00
The United States
0.46
0.54
2021-07-19 00:00:00
The United States
0.46
0.54
2021-07-20 00:00:00
The United States
0.45
0.55
2021-07-21 00:00:00
The United States
0.45
0.55
2021-07-22 00:00:00
The United States
0.45
0.55
2021-07-23 00:00:00
The United States
0.45
0.55
2021-07-24 00:00:00
The United States
0.45
0.55
2021-07-25 00:00:00
The United States
0.45
0.55
2021-07-26 00:00:00
The United States
0.44
0.56
2021-07-27 00:00:00
The United States
0.44
0.56
2021-07-28 00:00:00
The United States
0.44
0.56
2021-07-29 00:00:00
The United States
0.44
0.56
2021-07-30 00:00:00
The United States
0.43
0.57
2021-07-31 00:00:00
The United States
0.43
0.57
2021-08-01 00:00:00
The United States
0.43
0.57
2021-08-02 00:00:00
The United States
0.43
0.57
2021-08-03 00:00:00
The United States
0.43
0.57
2021-08-04 00:00:00
The United States
0.43
0.57
2021-08-05 00:00:00
The United States
0.43
0.57
2021-08-06 00:00:00
The United States
0.43
0.57
2021-08-07 00:00:00
The United States
0.42
0.58
2021-08-08 00:00:00
The United States
0.42
0.58
2021-08-09 00:00:00
The United States
0.42
0.58
2021-08-10 00:00:00
The United States
0.42
0.58
2021-08-11 00:00:00
The United States
0.43
0.57
2021-08-12 00:00:00
The United States
0.43
0.57
2021-08-13 00:00:00
The United States
0.43
0.57
2021-08-14 00:00:00
The United States
0.43
0.57
2021-08-15 00:00:00
The United States
0.43
0.57
2021-08-16 00:00:00
The United States
0.43
0.57
2021-08-17 00:00:00
The United States
0.43
0.57
2021-08-18 00:00:00
The United States
0.43
0.57
2021-08-19 00:00:00
The United States
0.42
0.58
2021-08-20 00:00:00
The United States
0.42
0.58
2021-08-21 00:00:00
The United States
0.42
0.58
2021-08-22 00:00:00
The United States
0.41
0.59
2021-08-23 00:00:00
The United States
0.41
0.59
2021-08-24 00:00:00
The United States
0.41
0.59
2021-08-25 00:00:00
The United States
0.41
0.59
2021-08-26 00:00:00
The United States
0.41
0.59
2021-08-27 00:00:00
The United States
0.41
0.59
2021-08-28 00:00:00
The United States
0.41
0.59
2021-08-29 00:00:00
The United States
0.4
0.6
2021-08-30 00:00:00
The United States
0.4
0.6
2021-08-31 00:00:00
The United States
0.4
0.6
2021-09-01 00:00:00
The United States
0.4
0.6
2021-09-02 00:00:00
The United States
0.4
0.6
2021-09-03 00:00:00
The United States
0.39
0.61
2021-09-04 00:00:00
The United States
0.39
0.61
2021-09-05 00:00:00
The United States
0.39
0.61
2021-09-06 00:00:00
The United States
0.39
0.61
2021-09-07 00:00:00
The United States
0.39
0.61
2021-09-08 00:00:00
The United States
0.39
0.61
2021-09-09 00:00:00
The United States
0.39
0.61
2021-09-10 00:00:00
The United States
0.39
0.61
2021-09-11 00:00:00
The United States
0.39
0.61
2021-09-12 00:00:00
The United States
0.39
0.61
2021-09-13 00:00:00
The United States
0.39
0.61
2021-09-14 00:00:00
The United States
0.38
0.62
2021-09-15 00:00:00
The United States
0.38
0.62
2021-09-16 00:00:00
The United States
0.38
0.62
2021-09-17 00:00:00
The United States
0.39
0.61
2021-09-18 00:00:00
The United States
0.39
0.61
2021-09-19 00:00:00
The United States
0.39
0.61
2021-09-20 00:00:00
The United States
0.39
0.61
2021-09-21 00:00:00
The United States
0.39
0.61
2021-09-22 00:00:00
The United States
0.39
0.61
2021-09-23 00:00:00
The United States
0.39
0.61
2021-09-24 00:00:00
The United States
0.39
0.61
2021-09-25 00:00:00
The United States
0.38
0.62
2021-09-26 00:00:00
The United States
0.38
0.62
2021-09-27 00:00:00
The United States
0.38
0.62
2021-09-28 00:00:00
The United States
0.38
0.62
2021-09-29 00:00:00
The United States
0.38
0.62
2021-09-30 00:00:00
The United States
0.38
0.62
2021-10-01 00:00:00
The United States
0.38
0.62
2021-10-02 00:00:00
The United States
0.38
0.62
2021-10-03 00:00:00
The United States
0.38
0.62
2021-10-04 00:00:00
The United States
0.38
0.62
2021-10-05 00:00:00
The United States
0.38
0.62
2021-10-06 00:00:00
The United States
0.38
0.62
2021-10-07 00:00:00
The United States
0.38
0.62
2021-10-08 00:00:00
The United States
0.38
0.62
2021-10-09 00:00:00
The United States
0.38
0.62
2021-10-10 00:00:00
The United States
0.39
0.61
2021-10-11 00:00:00
The United States
0.38
0.62
2021-10-12 00:00:00
The United States
0.38
0.62
2021-10-13 00:00:00
The United States
0.39
0.61
2021-10-14 00:00:00
The United States
0.39
0.61
2021-10-15 00:00:00
The United States
0.39
0.61
2021-10-16 00:00:00
The United States
0.39
0.61
2021-10-17 00:00:00
The United States
0.39
0.61
2021-10-18 00:00:00
The United States
0.39
0.61
2021-10-19 00:00:00
The United States
0.39
0.61
2021-10-20 00:00:00
The United States
0.39
0.61
2021-10-21 00:00:00
The United States
0.39
0.61
2021-10-22 00:00:00
The United States
0.39
0.61
2021-10-23 00:00:00
The United States
0.38
0.62
2021-10-24 00:00:00
The United States
0.38
0.62
2021-10-25 00:00:00
The United States
0.38
0.62
2021-10-26 00:00:00
The United States
0.38
0.62
2021-10-27 00:00:00
The United States
0.38
0.62
2021-10-28 00:00:00
The United States
0.37
0.63
2021-10-31 00:00:00
The United States
0.38
0.62
2021-11-01 00:00:00
The United States
0.37
0.63
2021-11-02 00:00:00
The United States
0.37
0.63
2021-11-03 00:00:00
The United States
0.38
0.62
2021-11-04 00:00:00
The United States
0.38
0.62
2021-11-05 00:00:00
The United States
0.38
0.62
2021-11-06 00:00:00
The United States
0.38
0.62
2021-11-07 00:00:00
The United States
0.38
0.62
2021-11-08 00:00:00
The United States
0.38
0.62
2021-11-09 00:00:00
The United States
0.38
0.62
2021-11-10 00:00:00
The United States
0.38
0.62
2021-11-11 00:00:00
The United States
0.38
0.62
2021-11-12 00:00:00
The United States
0.38
0.62
2021-11-13 00:00:00
The United States
0.38
0.62
2021-11-14 00:00:00
The United States
0.38
0.62
2021-11-15 00:00:00
The United States
0.39
0.61
2021-11-16 00:00:00
The United States
0.38
0.62
2021-11-17 00:00:00
The United States
0.38
0.62
2021-11-18 00:00:00
The United States
0.38
0.62
2021-11-19 00:00:00
The United States
0.38
0.62
2021-11-20 00:00:00
The United States
0.38
0.62
2021-11-21 00:00:00
The United States
0.38
0.62
2021-11-22 00:00:00
The United States
0.38
0.62
2021-11-23 00:00:00
The United States
0.38
0.62
2021-11-24 00:00:00
The United States
0.39
0.61
2021-11-25 00:00:00
The United States
0.39
0.61
2021-11-26 00:00:00
The United States
0.38
0.62
2021-11-27 00:00:00
The United States
0.38
0.62
2021-11-28 00:00:00
The United States
0.39
0.61
2021-11-29 00:00:00
The United States
0.38
0.62
2021-11-30 00:00:00
The United States
0.38
0.62
2021-12-01 00:00:00
The United States
0.38
0.62
2021-12-02 00:00:00
The United States
0.38
0.62
2021-12-03 00:00:00
The United States
0.38
0.62
2021-12-04 00:00:00
The United States
0.38
0.62
2021-12-05 00:00:00
The United States
0.38
0.62
2021-12-06 00:00:00
The United States
0.38
0.62
2021-12-07 00:00:00
The United States
0.38
0.62
2021-12-08 00:00:00
The United States
0.38
0.62
2021-12-09 00:00:00
The United States
0.38
0.62
2021-12-10 00:00:00
The United States
0.37
0.63
2021-12-11 00:00:00
The United States
0.37
0.63
2021-12-12 00:00:00
The United States
0.37
0.63
2021-12-13 00:00:00
The United States
0.37
0.63
2021-12-14 00:00:00
The United States
0.37
0.63
2021-12-15 00:00:00
The United States
0.37
0.63
2021-12-16 00:00:00
The United States
0.37
0.63
2021-12-17 00:00:00
The United States
0.38
0.62
2021-12-18 00:00:00
The United States
0.38
0.62
2021-12-19 00:00:00
The United States
0.38
0.62
2021-12-20 00:00:00
The United States
0.38
0.62
2021-12-21 00:00:00
The United States
0.38
0.62
2021-12-22 00:00:00
The United States
0.38
0.62
2021-12-23 00:00:00
The United States
0.38
0.62
2021-12-24 00:00:00
The United States
0.38
0.62
2021-12-25 00:00:00
The United States
0.38
0.62
2021-12-26 00:00:00
The United States
0.37
0.63
2021-12-27 00:00:00
The United States
0.37
0.63
2021-12-28 00:00:00
The United States
0.37
0.63
2021-12-29 00:00:00
The United States
0.37
0.63
2021-12-30 00:00:00
The United States
0.36
0.64
2021-12-31 00:00:00
The United States
0.36
0.64
2022-01-01 00:00:00
The United States
0.35
0.65
2022-01-02 00:00:00
The United States
0.35
0.65
2022-01-03 00:00:00
The United States
0.35
0.65
2022-01-04 00:00:00
The United States
0.35
0.65
2022-01-05 00:00:00
The United States
0.35
0.65
2022-01-06 00:00:00
The United States
0.35
0.65
2022-01-07 00:00:00
The United States
0.36
0.64
2022-01-08 00:00:00
The United States
0.36
0.64
2022-01-09 00:00:00
The United States
0.36
0.64
2022-01-10 00:00:00
The United States
0.36
0.64
2022-01-11 00:00:00
The United States
0.36
0.64
2022-01-12 00:00:00
The United States
0.36
0.64
2022-01-13 00:00:00
The United States
0.36
0.64
2022-01-14 00:00:00
The United States
0.35
0.65
2022-01-15 00:00:00
The United States
0.35
0.65
2022-01-16 00:00:00
The United States
0.35
0.65
2022-01-17 00:00:00
The United States
0.35
0.65
2022-01-18 00:00:00
The United States
0.35
0.65
2022-01-19 00:00:00
The United States
0.35
0.65
2022-01-20 00:00:00
The United States
0.35
0.65
2022-01-21 00:00:00
The United States
0.35
0.65
2022-01-22 00:00:00
The United States
0.35
0.65
2022-01-23 00:00:00
The United States
0.35
0.65
2022-01-24 00:00:00
The United States
0.34
0.66
2022-01-25 00:00:00
The United States
0.34
0.66
2020-01-06 00:00:00
The United Kingdom
0.44
0.56
2020-01-07 00:00:00
The United Kingdom
0.45
0.55
2020-01-08 00:00:00
The United Kingdom
0.44
0.56
2020-01-09 00:00:00
The United Kingdom
0.44
0.56
2020-01-10 00:00:00
The United Kingdom
0.44
0.56
2020-01-11 00:00:00
The United Kingdom
0.43
0.57
2020-01-12 00:00:00
The United Kingdom
0.44
0.56
2020-01-13 00:00:00
The United Kingdom
0.44
0.56
2020-01-14 00:00:00
The United Kingdom
0.43
0.57
2020-01-15 00:00:00
The United Kingdom
0.43
0.57
2020-01-16 00:00:00
The United Kingdom
0.43
0.57
2020-01-17 00:00:00
The United Kingdom
0.43
0.57
2020-01-18 00:00:00
The United Kingdom
0.43
0.57
2020-01-19 00:00:00
The United Kingdom
0.42
0.58
2020-01-20 00:00:00
The United Kingdom
0.42
0.58
2020-01-21 00:00:00
The United Kingdom
0.44
0.56
2020-01-22 00:00:00
The United Kingdom
0.44
0.56
2020-01-23 00:00:00
The United Kingdom
0.45
0.55
2020-01-24 00:00:00
The United Kingdom
0.45
0.55
2020-01-25 00:00:00
The United Kingdom
0.44
0.56
2020-01-26 00:00:00
The United Kingdom
0.44
0.56
2020-01-27 00:00:00
The United Kingdom
0.46
0.54
2020-01-28 00:00:00
The United Kingdom
0.45
0.55
2020-01-29 00:00:00
The United Kingdom
0.46
0.54
2020-01-30 00:00:00
The United Kingdom
0.46
0.54
2020-01-31 00:00:00
The United Kingdom
0.45
0.55
2020-02-01 00:00:00
The United Kingdom
0.46
0.54
2020-02-02 00:00:00
The United Kingdom
0.47
0.53
2020-02-03 00:00:00
The United Kingdom
0.46
0.54
2020-02-04 00:00:00
The United Kingdom
0.46
0.54
2020-02-05 00:00:00
The United Kingdom
0.46
0.54
2020-02-06 00:00:00
The United Kingdom
0.46
0.54
2020-02-07 00:00:00
The United Kingdom
0.46
0.54
2020-02-08 00:00:00
The United Kingdom
0.46
0.54
2020-02-09 00:00:00
The United Kingdom
0.45
0.55
2020-02-10 00:00:00
The United Kingdom
0.45
0.55
2020-02-11 00:00:00
The United Kingdom
0.45
0.55
2020-02-12 00:00:00
The United Kingdom
0.45
0.55
2020-02-13 00:00:00
The United Kingdom
0.46
0.54
2020-02-14 00:00:00
The United Kingdom
0.46
0.54
2020-02-15 00:00:00
The United Kingdom
0.48
0.52
2020-02-16 00:00:00
The United Kingdom
0.47
0.53
2020-02-17 00:00:00
The United Kingdom
0.47
0.53
2020-02-18 00:00:00
The United Kingdom
0.47
0.53
2020-02-19 00:00:00
The United Kingdom
0.47
0.53
2020-02-20 00:00:00
The United Kingdom
0.48
0.52
2020-02-21 00:00:00
The United Kingdom
0.48
0.52
2020-02-22 00:00:00
The United Kingdom
0.47
0.53
2020-02-23 00:00:00
The United Kingdom
0.47
0.53
2020-02-24 00:00:00
The United Kingdom
0.47
0.53
2020-02-25 00:00:00
The United Kingdom
0.47
0.53
2020-02-26 00:00:00
The United Kingdom
0.47
0.53
2020-02-27 00:00:00
The United Kingdom
0.47
0.53
2020-02-28 00:00:00
The United Kingdom
0.45
0.55
2020-02-29 00:00:00
The United Kingdom
0.45
0.55
2020-03-01 00:00:00
The United Kingdom
0.46
0.54
2020-03-02 00:00:00
The United Kingdom
0.45
0.55
2020-03-03 00:00:00
The United Kingdom
0.45
0.55
2020-03-04 00:00:00
The United Kingdom
0.45
0.55
2020-03-05 00:00:00
The United Kingdom
0.45
0.55
2020-03-06 00:00:00
The United Kingdom
0.45
0.55
2020-03-07 00:00:00
The United Kingdom
0.46
0.54
2020-03-08 00:00:00
The United Kingdom
0.46
0.54
2020-03-09 00:00:00
The United Kingdom
0.45
0.55
2020-03-10 00:00:00
The United Kingdom
0.45
0.55
2020-03-11 00:00:00
The United Kingdom
0.45
0.55
2020-03-12 00:00:00
The United Kingdom
0.46
0.54
2020-03-13 00:00:00
The United Kingdom
0.46
0.54
2020-03-14 00:00:00
The United Kingdom
0.45
0.55
2020-03-15 00:00:00
The United Kingdom
0.45
0.55
2020-03-16 00:00:00
The United Kingdom
0.45
0.55
2020-03-17 00:00:00
The United Kingdom
0.44
0.56
2020-03-18 00:00:00
The United Kingdom
0.43
0.57
2020-03-19 00:00:00
The United Kingdom
0.44
0.56
2020-03-20 00:00:00
The United Kingdom
0.43
0.57
2020-03-21 00:00:00
The United Kingdom
0.43
0.57
2020-03-22 00:00:00
The United Kingdom
0.44
0.56
2020-03-23 00:00:00
The United Kingdom
0.44
0.56
2020-03-24 00:00:00
The United Kingdom
0.46
0.54
2020-03-25 00:00:00
The United Kingdom
0.48
0.52
2020-03-26 00:00:00
The United Kingdom
0.48
0.52
2020-03-27 00:00:00
The United Kingdom
0.5
0.5
2020-03-28 00:00:00
The United Kingdom
0.51
0.49
2020-03-29 00:00:00
The United Kingdom
0.51
0.49
2020-03-30 00:00:00
The United Kingdom
0.51
0.49
2020-03-31 00:00:00
The United Kingdom
0.51
0.49
2020-04-01 00:00:00
The United Kingdom
0.5
0.5
2020-04-02 00:00:00
The United Kingdom
0.48
0.52
2020-04-03 00:00:00
The United Kingdom
0.48
0.52
2020-04-04 00:00:00
The United Kingdom
0.48
0.52
2020-04-05 00:00:00
The United Kingdom
0.47
0.53
2020-04-06 00:00:00
The United Kingdom
0.46
0.54
2020-04-07 00:00:00
The United Kingdom
0.47
0.53
2020-04-08 00:00:00
The United Kingdom
0.48
0.52
2020-04-09 00:00:00
The United Kingdom
0.49
0.51
2020-04-10 00:00:00
The United Kingdom
0.48
0.52
2020-04-11 00:00:00
The United Kingdom
0.48
0.52
2020-04-12 00:00:00
The United Kingdom
0.49
0.51
2020-04-13 00:00:00
The United Kingdom
0.5
0.5
2020-04-14 00:00:00
The United Kingdom
0.49
0.51
2020-04-15 00:00:00
The United Kingdom
0.48
0.52
2020-04-16 00:00:00
The United Kingdom
0.49
0.51
2020-04-17 00:00:00
The United Kingdom
0.48
0.52
2020-04-18 00:00:00
The United Kingdom
0.47
0.53
2020-04-19 00:00:00
The United Kingdom
0.47
0.53
2020-04-20 00:00:00
The United Kingdom
0.47
0.53
2020-04-21 00:00:00
The United Kingdom
0.47
0.53
2020-04-22 00:00:00
The United Kingdom
0.47
0.53
2020-04-23 00:00:00
The United Kingdom
0.46
0.54
2020-04-24 00:00:00
The United Kingdom
0.47
0.53
2020-04-25 00:00:00
The United Kingdom
0.46
0.54
2020-04-26 00:00:00
The United Kingdom
0.46
0.54
2020-04-27 00:00:00
The United Kingdom
0.46
0.54
2020-04-28 00:00:00
The United Kingdom
0.47
0.53
2020-04-29 00:00:00
The United Kingdom
0.47
0.53
2020-04-30 00:00:00
The United Kingdom
0.47
0.53
2020-05-01 00:00:00
The United Kingdom
0.48
0.52
2020-05-02 00:00:00
The United Kingdom
0.48
0.52
2020-05-03 00:00:00
The United Kingdom
0.49
0.51
2020-05-04 00:00:00
The United Kingdom
0.49
0.51
2020-05-05 00:00:00
The United Kingdom
0.48
0.52
2020-05-06 00:00:00
The United Kingdom
0.48
0.52
2020-05-07 00:00:00
The United Kingdom
0.48
0.52
2020-05-08 00:00:00
The United Kingdom
0.48
0.52
2020-05-09 00:00:00
The United Kingdom
0.48
0.52
2020-05-10 00:00:00
The United Kingdom
0.46
0.54
2020-05-11 00:00:00
The United Kingdom
0.45
0.55
2020-05-12 00:00:00
The United Kingdom
0.46
0.54
2020-05-13 00:00:00
The United Kingdom
0.45
0.55
2020-05-14 00:00:00
The United Kingdom
0.45
0.55
2020-05-15 00:00:00
The United Kingdom
0.45
0.55
2020-05-16 00:00:00
The United Kingdom
0.44
0.56
2020-05-17 00:00:00
The United Kingdom
0.44
0.56
2020-05-18 00:00:00
The United Kingdom
0.44
0.56
2020-05-19 00:00:00
The United Kingdom
0.44
0.56
2020-05-20 00:00:00
The United Kingdom
0.43
0.57
2020-05-21 00:00:00
The United Kingdom
0.43
0.57
2020-05-22 00:00:00
The United Kingdom
0.44
0.56
2020-05-23 00:00:00
The United Kingdom
0.43
0.57
2020-05-24 00:00:00
The United Kingdom
0.43
0.57
2020-05-25 00:00:00
The United Kingdom
0.43
0.57
2020-05-26 00:00:00
The United Kingdom
0.43
0.57
2020-05-27 00:00:00
The United Kingdom
0.43
0.57
2020-05-28 00:00:00
The United Kingdom
0.42
0.58
2020-05-29 00:00:00
The United Kingdom
0.41
0.59
2020-05-30 00:00:00
The United Kingdom
0.42
0.58
2020-05-31 00:00:00
The United Kingdom
0.41
0.59
2020-06-01 00:00:00
The United Kingdom
0.41
0.59
2020-06-02 00:00:00
The United Kingdom
0.4
0.6
2020-06-03 00:00:00
The United Kingdom
0.4
0.6
2020-06-04 00:00:00
The United Kingdom
0.41
0.59
2020-06-05 00:00:00
The United Kingdom
0.4
0.6
2020-06-06 00:00:00
The United Kingdom
0.38
0.62
2020-06-07 00:00:00
The United Kingdom
0.38
0.62
2020-06-08 00:00:00
The United Kingdom
0.37
0.63
2020-06-09 00:00:00
The United Kingdom
0.37
0.63
2020-06-10 00:00:00
The United Kingdom
0.36
0.64
2020-06-11 00:00:00
The United Kingdom
0.35
0.65
2020-06-12 00:00:00
The United Kingdom
0.35
0.65
2020-06-13 00:00:00
The United Kingdom
0.36
0.64
2020-06-14 00:00:00
The United Kingdom
0.36
0.64
2020-06-15 00:00:00
The United Kingdom
0.37
0.63
2020-06-16 00:00:00
The United Kingdom
0.37
0.63
2020-06-17 00:00:00
The United Kingdom
0.38
0.62
2020-06-18 00:00:00
The United Kingdom
0.38
0.62
2020-06-19 00:00:00
The United Kingdom
0.38
0.62
2020-06-20 00:00:00
The United Kingdom
0.39
0.61
2020-06-21 00:00:00
The United Kingdom
0.39
0.61
2020-06-22 00:00:00
The United Kingdom
0.39
0.61
2020-06-23 00:00:00
The United Kingdom
0.39
0.61
2020-06-24 00:00:00
The United Kingdom
0.41
0.59
2020-06-25 00:00:00
The United Kingdom
0.4
0.6
2020-06-26 00:00:00
The United Kingdom
0.41
0.59
2020-06-27 00:00:00
The United Kingdom
0.41
0.59
2020-06-28 00:00:00
The United Kingdom
0.41
0.59
2020-06-29 00:00:00
The United Kingdom
0.41
0.59
2020-06-30 00:00:00
The United Kingdom
0.41
0.59
2020-07-01 00:00:00
The United Kingdom
0.4
0.6
2020-07-02 00:00:00
The United Kingdom
0.4
0.6
2020-07-03 00:00:00
The United Kingdom
0.39
0.61
2020-07-04 00:00:00
The United Kingdom
0.4
0.6
2020-07-05 00:00:00
The United Kingdom
0.39
0.61
2020-07-06 00:00:00
The United Kingdom
0.38
0.62
2020-07-07 00:00:00
The United Kingdom
0.38
0.62
2020-07-08 00:00:00
The United Kingdom
0.38
0.62
2020-07-09 00:00:00
The United Kingdom
0.39
0.61
2020-07-10 00:00:00
The United Kingdom
0.39
0.61
2020-07-11 00:00:00
The United Kingdom
0.39
0.61
2020-07-12 00:00:00
The United Kingdom
0.38
0.62
2020-07-13 00:00:00
The United Kingdom
0.39
0.61
2020-07-14 00:00:00
The United Kingdom
0.4
0.6
2020-07-15 00:00:00
The United Kingdom
0.41
0.59
2020-07-16 00:00:00
The United Kingdom
0.4
0.6
2020-07-17 00:00:00
The United Kingdom
0.4
0.6
2020-07-18 00:00:00
The United Kingdom
0.41
0.59
2020-07-19 00:00:00
The United Kingdom
0.43
0.57
2020-07-20 00:00:00
The United Kingdom
0.42
0.58
2020-07-21 00:00:00
The United Kingdom
0.41
0.59
2020-07-22 00:00:00
The United Kingdom
0.4
0.6
2020-07-23 00:00:00
The United Kingdom
0.4
0.6
2020-07-24 00:00:00
The United Kingdom
0.4
0.6
2020-07-25 00:00:00
The United Kingdom
0.39
0.61
2020-07-26 00:00:00
The United Kingdom
0.39
0.61
2020-07-27 00:00:00
The United Kingdom
0.39
0.61
2020-07-28 00:00:00
The United Kingdom
0.39
0.61
2020-07-29 00:00:00
The United Kingdom
0.38
0.62
2020-07-30 00:00:00
The United Kingdom
0.39
0.61
2020-07-31 00:00:00
The United Kingdom
0.38
0.62
2020-08-01 00:00:00
The United Kingdom
0.37
0.63
2020-08-02 00:00:00
The United Kingdom
0.36
0.64
2020-08-03 00:00:00
The United Kingdom
0.36
0.64
2020-08-04 00:00:00
The United Kingdom
0.35
0.65
2020-08-05 00:00:00
The United Kingdom
0.34
0.66
2020-08-06 00:00:00
The United Kingdom
0.34
0.66
2020-08-07 00:00:00
The United Kingdom
0.35
0.65
2020-08-08 00:00:00
The United Kingdom
0.36
0.64
2020-08-09 00:00:00
The United Kingdom
0.36
0.64
2020-08-10 00:00:00
The United Kingdom
0.36
0.64
2020-08-11 00:00:00
The United Kingdom
0.36
0.64
2020-08-12 00:00:00
The United Kingdom
0.37
0.63
2020-08-13 00:00:00
The United Kingdom
0.36
0.64
2020-08-14 00:00:00
The United Kingdom
0.36
0.64
2020-08-15 00:00:00
The United Kingdom
0.34
0.66
2020-08-16 00:00:00
The United Kingdom
0.34
0.66
2020-08-17 00:00:00
The United Kingdom
0.34
0.66
2020-08-18 00:00:00
The United Kingdom
0.33
0.67
2020-08-19 00:00:00
The United Kingdom
0.34
0.66
2020-08-20 00:00:00
The United Kingdom
0.34
0.66
2020-08-21 00:00:00
The United Kingdom
0.33
0.67
2020-08-22 00:00:00
The United Kingdom
0.34
0.66
2020-08-23 00:00:00
The United Kingdom
0.34
0.66
2020-08-24 00:00:00
The United Kingdom
0.33
0.67
2020-08-25 00:00:00
The United Kingdom
0.33
0.67
2020-08-26 00:00:00
The United Kingdom
0.33
0.67
2020-08-27 00:00:00
The United Kingdom
0.33
0.67
2020-08-28 00:00:00
The United Kingdom
0.33
0.67
2020-08-29 00:00:00
The United Kingdom
0.33
0.67
2020-08-30 00:00:00
The United Kingdom
0.34
0.66
2020-08-31 00:00:00
The United Kingdom
0.36
0.64
2020-09-01 00:00:00
The United Kingdom
0.36
0.64
2020-09-02 00:00:00
The United Kingdom
0.36
0.64
2020-09-03 00:00:00
The United Kingdom
0.36
0.64
2020-09-04 00:00:00
The United Kingdom
0.36
0.64
2020-09-05 00:00:00
The United Kingdom
0.36
0.64
2020-09-06 00:00:00
The United Kingdom
0.35
0.65
2020-09-07 00:00:00
The United Kingdom
0.34
0.66
2020-09-08 00:00:00
The United Kingdom
0.34
0.66
2020-09-09 00:00:00
The United Kingdom
0.33
0.67
2020-09-10 00:00:00
The United Kingdom
0.33
0.67
2020-09-11 00:00:00
The United Kingdom
0.32
0.68
2020-09-12 00:00:00
The United Kingdom
0.31
0.69
2020-09-13 00:00:00
The United Kingdom
0.31
0.69
2020-09-14 00:00:00
The United Kingdom
0.3
0.7
2020-09-15 00:00:00
The United Kingdom
0.29
0.71
2020-09-16 00:00:00
The United Kingdom
0.28
0.72
2020-09-17 00:00:00
The United Kingdom
0.29
0.71
2020-09-18 00:00:00
The United Kingdom
0.28
0.72
2020-09-19 00:00:00
The United Kingdom
0.26
0.74
2020-09-20 00:00:00
The United Kingdom
0.26
0.74
2020-09-21 00:00:00
The United Kingdom
0.26
0.74
2020-09-22 00:00:00
The United Kingdom
0.27
0.73
2020-09-23 00:00:00
The United Kingdom
0.27
0.73
2020-09-24 00:00:00
The United Kingdom
0.28
0.72
2020-09-25 00:00:00
The United Kingdom
0.28
0.72
2020-09-26 00:00:00
The United Kingdom
0.3
0.7
2020-09-27 00:00:00
The United Kingdom
0.3
0.7
2020-09-28 00:00:00
The United Kingdom
0.3
0.7
2020-09-29 00:00:00
The United Kingdom
0.3
0.7
2020-09-30 00:00:00
The United Kingdom
0.29
0.71
2020-10-01 00:00:00
The United Kingdom
0.28
0.72
2020-10-02 00:00:00
The United Kingdom
0.28
0.72
2020-10-03 00:00:00
The United Kingdom
0.27
0.73
2020-10-04 00:00:00
The United Kingdom
0.27
0.73
2020-10-05 00:00:00
The United Kingdom
0.27
0.73
2020-10-06 00:00:00
The United Kingdom
0.27
0.73
2020-10-07 00:00:00
The United Kingdom
0.28
0.72
2020-10-08 00:00:00
The United Kingdom
0.28
0.72
2020-10-09 00:00:00
The United Kingdom
0.28
0.72
2020-10-10 00:00:00
The United Kingdom
0.28
0.72
2020-10-11 00:00:00
The United Kingdom
0.28
0.72
2020-10-12 00:00:00
The United Kingdom
0.28
0.72
2020-10-13 00:00:00
The United Kingdom
0.28
0.72
2020-10-14 00:00:00
The United Kingdom
0.28
0.72
2020-10-15 00:00:00
The United Kingdom
0.27
0.73
2020-10-16 00:00:00
The United Kingdom
0.27
0.73
2020-10-17 00:00:00
The United Kingdom
0.27
0.73
2020-10-18 00:00:00
The United Kingdom
0.27
0.73
2020-10-19 00:00:00
The United Kingdom
0.27
0.73
2020-10-20 00:00:00
The United Kingdom
0.27
0.73
2020-10-21 00:00:00
The United Kingdom
0.27
0.73
2020-10-22 00:00:00
The United Kingdom
0.28
0.72
2020-10-23 00:00:00
The United Kingdom
0.29
0.71
2020-10-24 00:00:00
The United Kingdom
0.29
0.71
2020-10-25 00:00:00
The United Kingdom
0.29
0.71
2020-10-26 00:00:00
The United Kingdom
0.29
0.71
2020-10-27 00:00:00
The United Kingdom
0.28
0.72
2020-10-28 00:00:00
The United Kingdom
0.29
0.71
2020-10-29 00:00:00
The United Kingdom
0.27
0.73
2020-10-30 00:00:00
The United Kingdom
0.27
0.73
2020-10-31 00:00:00
The United Kingdom
0.27
0.73
2020-11-01 00:00:00
The United Kingdom
0.27
0.73
2020-11-02 00:00:00
The United Kingdom
0.28
0.72
2020-11-03 00:00:00
The United Kingdom
0.27
0.73
2020-11-04 00:00:00
The United Kingdom
0.28
0.72
2020-11-05 00:00:00
The United Kingdom
0.29
0.71
2020-11-06 00:00:00
The United Kingdom
0.29
0.71
2020-11-07 00:00:00
The United Kingdom
0.29
0.71
2020-11-08 00:00:00
The United Kingdom
0.3
0.7
2020-11-09 00:00:00
The United Kingdom
0.29
0.71
2020-11-10 00:00:00
The United Kingdom
0.3
0.7
2020-11-11 00:00:00
The United Kingdom
0.3
0.7
2020-11-12 00:00:00
The United Kingdom
0.3
0.7
2020-11-13 00:00:00
The United Kingdom
0.3
0.7
2020-11-14 00:00:00
The United Kingdom
0.3
0.7
2020-11-15 00:00:00
The United Kingdom
0.31
0.69
2020-11-16 00:00:00
The United Kingdom
0.32
0.68
2020-11-17 00:00:00
The United Kingdom
0.33
0.67
2020-11-18 00:00:00
The United Kingdom
0.33
0.67
2020-11-19 00:00:00
The United Kingdom
0.33
0.67
2020-11-20 00:00:00
The United Kingdom
0.34
0.66
2020-11-21 00:00:00
The United Kingdom
0.34
0.66
2020-11-22 00:00:00
The United Kingdom
0.34
0.66
2020-11-23 00:00:00
The United Kingdom
0.33
0.67
2020-11-24 00:00:00
The United Kingdom
0.32
0.68
2020-11-25 00:00:00
The United Kingdom
0.32
0.68
2020-11-26 00:00:00
The United Kingdom
0.32
0.68
2020-11-27 00:00:00
The United Kingdom
0.32
0.68
2020-11-28 00:00:00
The United Kingdom
0.32
0.68
2020-11-29 00:00:00
The United Kingdom
0.32
0.68
2020-11-30 00:00:00
The United Kingdom
0.32
0.68
2020-12-01 00:00:00
The United Kingdom
0.33
0.67
2020-12-02 00:00:00
The United Kingdom
0.33
0.67
2020-12-03 00:00:00
The United Kingdom
0.33
0.67
2020-12-04 00:00:00
The United Kingdom
0.34
0.66
2020-12-05 00:00:00
The United Kingdom
0.35
0.65
2020-12-06 00:00:00
The United Kingdom
0.35
0.65
2020-12-07 00:00:00
The United Kingdom
0.35
0.65
2020-12-08 00:00:00
The United Kingdom
0.36
0.64
2020-12-09 00:00:00
The United Kingdom
0.36
0.64
2020-12-10 00:00:00
The United Kingdom
0.36
0.64
2020-12-11 00:00:00
The United Kingdom
0.36
0.64
2020-12-12 00:00:00
The United Kingdom
0.36
0.64
2020-12-13 00:00:00
The United Kingdom
0.36
0.64
2020-12-14 00:00:00
The United Kingdom
0.35
0.65
2020-12-15 00:00:00
The United Kingdom
0.34
0.66
2020-12-16 00:00:00
The United Kingdom
0.34
0.66
2020-12-17 00:00:00
The United Kingdom
0.34
0.66
2020-12-18 00:00:00
The United Kingdom
0.33
0.67
2020-12-19 00:00:00
The United Kingdom
0.33
0.67
2020-12-20 00:00:00
The United Kingdom
0.33
0.67
2020-12-21 00:00:00
The United Kingdom
0.33
0.67
2020-12-22 00:00:00
The United Kingdom
0.32
0.68
2020-12-23 00:00:00
The United Kingdom
0.31
0.69
2020-12-24 00:00:00
The United Kingdom
0.3
0.7
2020-12-25 00:00:00
The United Kingdom
0.3
0.7
2020-12-26 00:00:00
The United Kingdom
0.31
0.69
2020-12-27 00:00:00
The United Kingdom
0.32
0.68
2020-12-28 00:00:00
The United Kingdom
0.33
0.67
2020-12-29 00:00:00
The United Kingdom
0.33
0.67
2020-12-30 00:00:00
The United Kingdom
0.34
0.66
2020-12-31 00:00:00
The United Kingdom
0.35
0.65
2021-01-01 00:00:00
The United Kingdom
0.36
0.64
2021-01-02 00:00:00
The United Kingdom
0.35
0.65
2021-01-03 00:00:00
The United Kingdom
0.34
0.66
2021-01-04 00:00:00
The United Kingdom
0.34
0.66
2021-01-05 00:00:00
The United Kingdom
0.34
0.66
2021-01-06 00:00:00
The United Kingdom
0.34
0.66
2021-01-07 00:00:00
The United Kingdom
0.33
0.67
2021-01-08 00:00:00
The United Kingdom
0.33
0.67
2021-01-09 00:00:00
The United Kingdom
0.33
0.67
2021-01-10 00:00:00
The United Kingdom
0.33
0.67
2021-01-11 00:00:00
The United Kingdom
0.33
0.67
2021-01-12 00:00:00
The United Kingdom
0.33
0.67
2021-01-13 00:00:00
The United Kingdom
0.33
0.67
2021-01-14 00:00:00
The United Kingdom
0.33
0.67
2021-01-15 00:00:00
The United Kingdom
0.33
0.67
2021-01-16 00:00:00
The United Kingdom
0.33
0.67
2021-01-17 00:00:00
The United Kingdom
0.34
0.66
2021-01-18 00:00:00
The United Kingdom
0.34
0.66
2021-01-19 00:00:00
The United Kingdom
0.34
0.66
2021-01-20 00:00:00
The United Kingdom
0.34
0.66
2021-01-21 00:00:00
The United Kingdom
0.34
0.66
2021-01-22 00:00:00
The United Kingdom
0.35
0.65
2021-01-23 00:00:00
The United Kingdom
0.35
0.65
2021-01-24 00:00:00
The United Kingdom
0.34
0.66
2021-01-25 00:00:00
The United Kingdom
0.34
0.66
2021-01-26 00:00:00
The United Kingdom
0.34
0.66
2021-01-27 00:00:00
The United Kingdom
0.34
0.66
2021-01-28 00:00:00
The United Kingdom
0.33
0.67
2021-01-29 00:00:00
The United Kingdom
0.33
0.67
2021-01-30 00:00:00
The United Kingdom
0.34
0.66
2021-01-31 00:00:00
The United Kingdom
0.35
0.65
2021-02-01 00:00:00
The United Kingdom
0.35
0.65
2021-02-02 00:00:00
The United Kingdom
0.36
0.64
2021-02-03 00:00:00
The United Kingdom
0.37
0.63
2021-02-04 00:00:00
The United Kingdom
0.38
0.62
2021-02-05 00:00:00
The United Kingdom
0.38
0.62
2021-02-06 00:00:00
The United Kingdom
0.39
0.61
2021-02-07 00:00:00
The United Kingdom
0.39
0.61
2021-02-08 00:00:00
The United Kingdom
0.4
0.6
2021-02-09 00:00:00
The United Kingdom
0.39
0.61
2021-02-10 00:00:00
The United Kingdom
0.39
0.61
2021-02-11 00:00:00
The United Kingdom
0.39
0.61
2021-02-12 00:00:00
The United Kingdom
0.39
0.61
2021-02-13 00:00:00
The United Kingdom
0.38
0.62
2021-02-14 00:00:00
The United Kingdom
0.39
0.61
2021-02-15 00:00:00
The United Kingdom
0.39
0.61
2021-02-16 00:00:00
The United Kingdom
0.4
0.6
2021-02-17 00:00:00
The United Kingdom
0.41
0.59
2021-02-18 00:00:00
The United Kingdom
0.41
0.59
2021-02-19 00:00:00
The United Kingdom
0.42
0.58
2021-02-20 00:00:00
The United Kingdom
0.42
0.58
2021-02-21 00:00:00
The United Kingdom
0.43
0.57
2021-02-22 00:00:00
The United Kingdom
0.43
0.57
2021-02-23 00:00:00
The United Kingdom
0.43
0.57
2021-02-24 00:00:00
The United Kingdom
0.43
0.57
2021-02-25 00:00:00
The United Kingdom
0.43
0.57
2021-02-26 00:00:00
The United Kingdom
0.44
0.56
2021-02-27 00:00:00
The United Kingdom
0.45
0.55
2021-02-28 00:00:00
The United Kingdom
0.46
0.54
2021-03-01 00:00:00
The United Kingdom
0.46
0.54
2021-03-02 00:00:00
The United Kingdom
0.47
0.53
2021-03-03 00:00:00
The United Kingdom
0.47
0.53
2021-03-04 00:00:00
The United Kingdom
0.47
0.53
2021-03-05 00:00:00
The United Kingdom
0.47
0.53
2021-03-06 00:00:00
The United Kingdom
0.46
0.54
2021-03-07 00:00:00
The United Kingdom
0.46
0.54
2021-03-08 00:00:00
The United Kingdom
0.46
0.54
2021-03-09 00:00:00
The United Kingdom
0.46
0.54
2021-03-10 00:00:00
The United Kingdom
0.46
0.54
2021-03-11 00:00:00
The United Kingdom
0.45
0.55
2021-03-12 00:00:00
The United Kingdom
0.45
0.55
2021-03-13 00:00:00
The United Kingdom
0.46
0.54
2021-03-14 00:00:00
The United Kingdom
0.45
0.55
2021-03-15 00:00:00
The United Kingdom
0.45
0.55
2021-03-16 00:00:00
The United Kingdom
0.45
0.55
2021-03-17 00:00:00
The United Kingdom
0.45
0.55
2021-03-18 00:00:00
The United Kingdom
0.46
0.54
2021-03-19 00:00:00
The United Kingdom
0.46
0.54
2021-03-20 00:00:00
The United Kingdom
0.46
0.54
2021-03-21 00:00:00
The United Kingdom
0.45
0.55
2021-03-22 00:00:00
The United Kingdom
0.46
0.54
2021-03-23 00:00:00
The United Kingdom
0.45
0.55
2021-03-24 00:00:00
The United Kingdom
0.45
0.55
2021-03-25 00:00:00
The United Kingdom
0.45
0.55
2021-03-26 00:00:00
The United Kingdom
0.46
0.54
2021-03-27 00:00:00
The United Kingdom
0.46
0.54
2021-03-28 00:00:00
The United Kingdom
0.47
0.53
2021-03-29 00:00:00
The United Kingdom
0.47
0.53
2021-03-30 00:00:00
The United Kingdom
0.47
0.53
2021-03-31 00:00:00
The United Kingdom
0.49
0.51
2021-04-01 00:00:00
The United Kingdom
0.49
0.51
2021-04-02 00:00:00
The United Kingdom
0.48
0.52
2021-04-03 00:00:00
The United Kingdom
0.49
0.51
2021-04-04 00:00:00
The United Kingdom
0.48
0.52
2021-04-05 00:00:00
The United Kingdom
0.48
0.52
2021-04-06 00:00:00
The United Kingdom
0.49
0.51
2021-04-07 00:00:00
The United Kingdom
0.49
0.51
2021-04-08 00:00:00
The United Kingdom
0.49
0.51
2021-04-09 00:00:00
The United Kingdom
0.5
0.5
2021-04-10 00:00:00
The United Kingdom
0.49
0.51
2021-04-11 00:00:00
The United Kingdom
0.5
0.5
2021-04-12 00:00:00
The United Kingdom
0.5
0.5
2021-04-13 00:00:00
The United Kingdom
0.5
0.5
2021-04-14 00:00:00
The United Kingdom
0.5
0.5
2021-04-15 00:00:00
The United Kingdom
0.51
0.49
2021-04-16 00:00:00
The United Kingdom
0.51
0.49
2021-04-17 00:00:00
The United Kingdom
0.51
0.49
2021-04-18 00:00:00
The United Kingdom
0.51
0.49
2021-04-19 00:00:00
The United Kingdom
0.5
0.5
2021-04-20 00:00:00
The United Kingdom
0.5
0.5
2021-04-21 00:00:00
The United Kingdom
0.5
0.5
2021-04-22 00:00:00
The United Kingdom
0.5
0.5
2021-04-23 00:00:00
The United Kingdom
0.5
0.5
2021-04-24 00:00:00
The United Kingdom
0.5
0.5
2021-04-25 00:00:00
The United Kingdom
0.51
0.49
2021-04-26 00:00:00
The United Kingdom
0.51
0.49
2021-04-27 00:00:00
The United Kingdom
0.51
0.49
2021-04-28 00:00:00
The United Kingdom
0.51
0.49
2021-04-29 00:00:00
The United Kingdom
0.5
0.5
2021-04-30 00:00:00
The United Kingdom
0.5
0.5
2021-05-01 00:00:00
The United Kingdom
0.5
0.5
2021-05-02 00:00:00
The United Kingdom
0.5
0.5
2021-05-03 00:00:00
The United Kingdom
0.5
0.5
2021-05-04 00:00:00
The United Kingdom
0.51
0.49
2021-05-05 00:00:00
The United Kingdom
0.5
0.5
2021-05-06 00:00:00
The United Kingdom
0.51
0.49
2021-05-07 00:00:00
The United Kingdom
0.51
0.49
2021-05-08 00:00:00
The United Kingdom
0.51
0.49
2021-05-09 00:00:00
The United Kingdom
0.51
0.49
2021-05-10 00:00:00
The United Kingdom
0.51
0.49
2021-05-11 00:00:00
The United Kingdom
0.51
0.49
2021-05-12 00:00:00
The United Kingdom
0.52
0.48
2021-05-13 00:00:00
The United Kingdom
0.53
0.47
2021-05-14 00:00:00
The United Kingdom
0.53
0.47
2021-05-15 00:00:00
The United Kingdom
0.54
0.46
2021-05-16 00:00:00
The United Kingdom
0.53
0.47
2021-05-17 00:00:00
The United Kingdom
0.53
0.47
2021-05-18 00:00:00
The United Kingdom
0.53
0.47
2021-05-19 00:00:00
The United Kingdom
0.52
0.48
2021-05-20 00:00:00
The United Kingdom
0.52
0.48
2021-05-21 00:00:00
The United Kingdom
0.52
0.48
2021-05-22 00:00:00
The United Kingdom
0.52
0.48
2021-05-23 00:00:00
The United Kingdom
0.53
0.47
2021-05-24 00:00:00
The United Kingdom
0.53
0.47
2021-05-25 00:00:00
The United Kingdom
0.53
0.47
2021-05-26 00:00:00
The United Kingdom
0.52
0.48
2021-05-27 00:00:00
The United Kingdom
0.52
0.48
2021-05-28 00:00:00
The United Kingdom
0.51
0.49
2021-05-29 00:00:00
The United Kingdom
0.51
0.49
2021-05-30 00:00:00
The United Kingdom
0.5
0.5
2021-05-31 00:00:00
The United Kingdom
0.49
0.51
2021-06-01 00:00:00
The United Kingdom
0.49
0.51
2021-06-02 00:00:00
The United Kingdom
0.49
0.51
2021-06-03 00:00:00
The United Kingdom
0.5
0.5
2021-06-04 00:00:00
The United Kingdom
0.5
0.5
2021-06-05 00:00:00
The United Kingdom
0.5
0.5
2021-06-06 00:00:00
The United Kingdom
0.5
0.5
2021-06-07 00:00:00
The United Kingdom
0.51
0.49
2021-06-08 00:00:00
The United Kingdom
0.5
0.5
2021-06-09 00:00:00
The United Kingdom
0.5
0.5
2021-06-10 00:00:00
The United Kingdom
0.49
0.51
2021-06-11 00:00:00
The United Kingdom
0.5
0.5
2021-06-12 00:00:00
The United Kingdom
0.5
0.5
2021-06-13 00:00:00
The United Kingdom
0.49
0.51
2021-06-14 00:00:00
The United Kingdom
0.49
0.51
2021-06-15 00:00:00
The United Kingdom
0.49
0.51
2021-06-16 00:00:00
The United Kingdom
0.49
0.51
2021-06-17 00:00:00
The United Kingdom
0.48
0.52
2021-06-18 00:00:00
The United Kingdom
0.47
0.53
2021-06-19 00:00:00
The United Kingdom
0.47
0.53
2021-06-20 00:00:00
The United Kingdom
0.47
0.53
2021-06-21 00:00:00
The United Kingdom
0.46
0.54
2021-06-22 00:00:00
The United Kingdom
0.47
0.53
2021-06-23 00:00:00
The United Kingdom
0.47
0.53
2021-06-24 00:00:00
The United Kingdom
0.48
0.52
2021-06-25 00:00:00
The United Kingdom
0.48
0.52
2021-06-26 00:00:00
The United Kingdom
0.48
0.52
2021-06-27 00:00:00
The United Kingdom
0.48
0.52
2021-06-28 00:00:00
The United Kingdom
0.48
0.52
2021-06-29 00:00:00
The United Kingdom
0.47
0.53
2021-06-30 00:00:00
The United Kingdom
0.46
0.54
2021-07-01 00:00:00
The United Kingdom
0.46
0.54
2021-07-02 00:00:00
The United Kingdom
0.46
0.54
2021-07-03 00:00:00
The United Kingdom
0.46
0.54
2021-07-04 00:00:00
The United Kingdom
0.46
0.54
2021-07-05 00:00:00
The United Kingdom
0.47
0.53
2021-07-06 00:00:00
The United Kingdom
0.47
0.53
2021-07-07 00:00:00
The United Kingdom
0.46
0.54
2021-07-08 00:00:00
The United Kingdom
0.46
0.54
2021-07-09 00:00:00
The United Kingdom
0.47
0.53
2021-07-10 00:00:00
The United Kingdom
0.47
0.53
2021-07-11 00:00:00
The United Kingdom
0.47
0.53
2021-07-12 00:00:00
The United Kingdom
0.47
0.53
2021-07-13 00:00:00
The United Kingdom
0.47
0.53
2021-07-14 00:00:00
The United Kingdom
0.48
0.52
2021-07-15 00:00:00
The United Kingdom
0.47
0.53
2021-07-16 00:00:00
The United Kingdom
0.46
0.54
2021-07-17 00:00:00
The United Kingdom
0.46
0.54
2021-07-18 00:00:00
The United Kingdom
0.46
0.54
2021-07-19 00:00:00
The United Kingdom
0.44
0.56
2021-07-20 00:00:00
The United Kingdom
0.44
0.56
2021-07-21 00:00:00
The United Kingdom
0.43
0.57
2021-07-22 00:00:00
The United Kingdom
0.43
0.57
2021-07-23 00:00:00
The United Kingdom
0.42
0.58
2021-07-24 00:00:00
The United Kingdom
0.41
0.59
2021-07-25 00:00:00
The United Kingdom
0.41
0.59
2021-07-26 00:00:00
The United Kingdom
0.42
0.58
2021-07-27 00:00:00
The United Kingdom
0.42
0.58
2021-07-28 00:00:00
The United Kingdom
0.43
0.57
2021-07-29 00:00:00
The United Kingdom
0.43
0.57
2021-07-30 00:00:00
The United Kingdom
0.44
0.56
2021-07-31 00:00:00
The United Kingdom
0.44
0.56
2021-08-01 00:00:00
The United Kingdom
0.45
0.55
2021-08-02 00:00:00
The United Kingdom
0.45
0.55
2021-08-03 00:00:00
The United Kingdom
0.45
0.55
2021-08-04 00:00:00
The United Kingdom
0.44
0.56
2021-08-05 00:00:00
The United Kingdom
0.45
0.55
2021-08-06 00:00:00
The United Kingdom
0.45
0.55
2021-08-07 00:00:00
The United Kingdom
0.45
0.55
2021-08-08 00:00:00
The United Kingdom
0.45
0.55
2021-08-09 00:00:00
The United Kingdom
0.45
0.55
2021-08-10 00:00:00
The United Kingdom
0.45
0.55
2021-08-11 00:00:00
The United Kingdom
0.46
0.54
2021-08-12 00:00:00
The United Kingdom
0.45
0.55
2021-08-13 00:00:00
The United Kingdom
0.46
0.54
2021-08-14 00:00:00
The United Kingdom
0.45
0.55
2021-08-15 00:00:00
The United Kingdom
0.45
0.55
2021-08-16 00:00:00
The United Kingdom
0.45
0.55
2021-08-17 00:00:00
The United Kingdom
0.45
0.55
2021-08-18 00:00:00
The United Kingdom
0.45
0.55
2021-08-19 00:00:00
The United Kingdom
0.45
0.55
2021-08-20 00:00:00
The United Kingdom
0.45
0.55
2021-08-21 00:00:00
The United Kingdom
0.44
0.56
2021-08-22 00:00:00
The United Kingdom
0.44
0.56
2021-08-23 00:00:00
The United Kingdom
0.44
0.56
2021-08-24 00:00:00
The United Kingdom
0.44
0.56
2021-08-25 00:00:00
The United Kingdom
0.43
0.57
2021-08-26 00:00:00
The United Kingdom
0.44
0.56
2021-08-27 00:00:00
The United Kingdom
0.44
0.56
2021-08-28 00:00:00
The United Kingdom
0.44
0.56
2021-08-29 00:00:00
The United Kingdom
0.45
0.55
2021-08-30 00:00:00
The United Kingdom
0.44
0.56
2021-08-31 00:00:00
The United Kingdom
0.43
0.57
2021-09-01 00:00:00
The United Kingdom
0.44
0.56
2021-09-02 00:00:00
The United Kingdom
0.44
0.56
2021-09-03 00:00:00
The United Kingdom
0.44
0.56
2021-09-04 00:00:00
The United Kingdom
0.44
0.56
2021-09-05 00:00:00
The United Kingdom
0.44
0.56
2021-09-06 00:00:00
The United Kingdom
0.45
0.55
2021-09-07 00:00:00
The United Kingdom
0.45
0.55
2021-09-08 00:00:00
The United Kingdom
0.45
0.55
2021-09-09 00:00:00
The United Kingdom
0.45
0.55
2021-09-10 00:00:00
The United Kingdom
0.45
0.55
2021-09-11 00:00:00
The United Kingdom
0.44
0.56
2021-09-12 00:00:00
The United Kingdom
0.43
0.57
2021-09-13 00:00:00
The United Kingdom
0.43
0.57
2021-09-14 00:00:00
The United Kingdom
0.43
0.57
2021-09-15 00:00:00
The United Kingdom
0.43
0.57
2021-09-16 00:00:00
The United Kingdom
0.42
0.58
2021-09-17 00:00:00
The United Kingdom
0.42
0.58
2021-09-18 00:00:00
The United Kingdom
0.42
0.58
2021-09-19 00:00:00
The United Kingdom
0.43
0.57
2021-09-20 00:00:00
The United Kingdom
0.43
0.57
2021-09-21 00:00:00
The United Kingdom
0.42
0.58
2021-09-22 00:00:00
The United Kingdom
0.43
0.57
2021-09-23 00:00:00
The United Kingdom
0.43
0.57
2021-09-24 00:00:00
The United Kingdom
0.42
0.58
2021-09-25 00:00:00
The United Kingdom
0.42
0.58
2021-09-26 00:00:00
The United Kingdom
0.41
0.59
2021-09-27 00:00:00
The United Kingdom
0.4
0.6
2021-09-28 00:00:00
The United Kingdom
0.4
0.6
2021-09-29 00:00:00
The United Kingdom
0.4
0.6
2021-09-30 00:00:00
The United Kingdom
0.39
0.61
2021-10-01 00:00:00
The United Kingdom
0.4
0.6
2021-10-02 00:00:00
The United Kingdom
0.39
0.61
2021-10-03 00:00:00
The United Kingdom
0.39
0.61
2021-10-04 00:00:00
The United Kingdom
0.4
0.6
2021-10-05 00:00:00
The United Kingdom
0.39
0.61
2021-10-06 00:00:00
The United Kingdom
0.39
0.61
2021-10-07 00:00:00
The United Kingdom
0.38
0.62
2021-10-08 00:00:00
The United Kingdom
0.37
0.63
2021-10-09 00:00:00
The United Kingdom
0.38
0.62
2021-10-10 00:00:00
The United Kingdom
0.38
0.62
2021-10-11 00:00:00
The United Kingdom
0.37
0.63
2021-10-12 00:00:00
The United Kingdom
0.37
0.63
2021-10-13 00:00:00
The United Kingdom
0.37
0.63
2021-10-14 00:00:00
The United Kingdom
0.38
0.62
2021-10-15 00:00:00
The United Kingdom
0.38
0.62
2021-10-16 00:00:00
The United Kingdom
0.38
0.62
2021-10-17 00:00:00
The United Kingdom
0.38
0.62
2021-10-18 00:00:00
The United Kingdom
0.38
0.62
2021-10-19 00:00:00
The United Kingdom
0.39
0.61
2021-10-20 00:00:00
The United Kingdom
0.39
0.61
2021-10-21 00:00:00
The United Kingdom
0.38
0.62
2021-10-22 00:00:00
The United Kingdom
0.38
0.62
2021-10-23 00:00:00
The United Kingdom
0.38
0.62
2021-10-24 00:00:00
The United Kingdom
0.38
0.62
2021-10-25 00:00:00
The United Kingdom
0.38
0.62
2021-10-26 00:00:00
The United Kingdom
0.38
0.62
2021-10-27 00:00:00
The United Kingdom
0.38
0.62
2021-10-28 00:00:00
The United Kingdom
0.39
0.61
2021-10-31 00:00:00
The United Kingdom
0.4
0.6
2021-11-01 00:00:00
The United Kingdom
0.4
0.6
2021-11-02 00:00:00
The United Kingdom
0.4
0.6
2021-11-03 00:00:00
The United Kingdom
0.4
0.6
2021-11-04 00:00:00
The United Kingdom
0.4
0.6
2021-11-05 00:00:00
The United Kingdom
0.39
0.61
2021-11-06 00:00:00
The United Kingdom
0.39
0.61
2021-11-07 00:00:00
The United Kingdom
0.39
0.61
2021-11-08 00:00:00
The United Kingdom
0.39
0.61
2021-11-09 00:00:00
The United Kingdom
0.39
0.61
2021-11-10 00:00:00
The United Kingdom
0.39
0.61
2021-11-11 00:00:00
The United Kingdom
0.38
0.62
2021-11-12 00:00:00
The United Kingdom
0.38
0.62
2021-11-13 00:00:00
The United Kingdom
0.38
0.62
2021-11-14 00:00:00
The United Kingdom
0.38
0.62
2021-11-15 00:00:00
The United Kingdom
0.38
0.62
2021-11-16 00:00:00
The United Kingdom
0.38
0.62
2021-11-17 00:00:00
The United Kingdom
0.38
0.62
2021-11-18 00:00:00
The United Kingdom
0.38
0.62
2021-11-19 00:00:00
The United Kingdom
0.38
0.62
2021-11-20 00:00:00
The United Kingdom
0.38
0.62
2021-11-21 00:00:00
The United Kingdom
0.38
0.62
2021-11-22 00:00:00
The United Kingdom
0.38
0.62
2021-11-23 00:00:00
The United Kingdom
0.38
0.62
2021-11-24 00:00:00
The United Kingdom
0.39
0.61
2021-11-25 00:00:00
The United Kingdom
0.39
0.61
2021-11-26 00:00:00
The United Kingdom
0.39
0.61
2021-11-27 00:00:00
The United Kingdom
0.39
0.61
2021-11-28 00:00:00
The United Kingdom
0.38
0.62
2021-11-29 00:00:00
The United Kingdom
0.38
0.62
2021-11-30 00:00:00
The United Kingdom
0.38
0.62
2021-12-01 00:00:00
The United Kingdom
0.38
0.62
2021-12-02 00:00:00
The United Kingdom
0.38
0.62
2021-12-03 00:00:00
The United Kingdom
0.38
0.62
2021-12-04 00:00:00
The United Kingdom
0.37
0.63
2021-12-05 00:00:00
The United Kingdom
0.37
0.63
2021-12-06 00:00:00
The United Kingdom
0.38
0.62
2021-12-07 00:00:00
The United Kingdom
0.38
0.62
2021-12-08 00:00:00
The United Kingdom
0.38
0.62
2021-12-09 00:00:00
The United Kingdom
0.38
0.62
2021-12-10 00:00:00
The United Kingdom
0.38
0.62
2021-12-11 00:00:00
The United Kingdom
0.37
0.63
2021-12-12 00:00:00
The United Kingdom
0.36
0.64
2021-12-13 00:00:00
The United Kingdom
0.35
0.65
2021-12-14 00:00:00
The United Kingdom
0.34
0.66
2021-12-15 00:00:00
The United Kingdom
0.33
0.67
2021-12-16 00:00:00
The United Kingdom
0.33
0.67
2021-12-17 00:00:00
The United Kingdom
0.33
0.67
2021-12-18 00:00:00
The United Kingdom
0.34
0.66
2021-12-19 00:00:00
The United Kingdom
0.33
0.67
2021-12-20 00:00:00
The United Kingdom
0.32
0.68
2021-12-21 00:00:00
The United Kingdom
0.32
0.68
2021-12-22 00:00:00
The United Kingdom
0.32
0.68
2021-12-23 00:00:00
The United Kingdom
0.32
0.68
2021-12-24 00:00:00
The United Kingdom
0.32
0.68
2021-12-25 00:00:00
The United Kingdom
0.32
0.68
2021-12-26 00:00:00
The United Kingdom
0.34
0.66
2021-12-27 00:00:00
The United Kingdom
0.35
0.65
2021-12-28 00:00:00
The United Kingdom
0.36
0.64
2021-12-29 00:00:00
The United Kingdom
0.36
0.64
2021-12-30 00:00:00
The United Kingdom
0.37
0.63
2021-12-31 00:00:00
The United Kingdom
0.36
0.64
2022-01-01 00:00:00
The United Kingdom
0.37
0.63
2022-01-02 00:00:00
The United Kingdom
0.36
0.64
2022-01-03 00:00:00
The United Kingdom
0.36
0.64
2022-01-04 00:00:00
The United Kingdom
0.35
0.65
2022-01-05 00:00:00
The United Kingdom
0.35
0.65
2022-01-06 00:00:00
The United Kingdom
0.35
0.65
2022-01-07 00:00:00
The United Kingdom
0.35
0.65
2022-01-08 00:00:00
The United Kingdom
0.35
0.65
2022-01-09 00:00:00
The United Kingdom
0.35
0.65
2022-01-10 00:00:00
The United Kingdom
0.35
0.65
2022-01-11 00:00:00
The United Kingdom
0.35
0.65
2022-01-12 00:00:00
The United Kingdom
0.35
0.65
2022-01-13 00:00:00
The United Kingdom
0.35
0.65
2022-01-14 00:00:00
The United Kingdom
0.35
0.65
2022-01-15 00:00:00
The United Kingdom
0.34
0.66
2022-01-16 00:00:00
The United Kingdom
0.33
0.67
2022-01-17 00:00:00
The United Kingdom
0.33
0.67
2022-01-18 00:00:00
The United Kingdom
0.33
0.67
2022-01-19 00:00:00
The United Kingdom
0.33
0.67
2022-01-20 00:00:00
The United Kingdom
0.33
0.67
2022-01-21 00:00:00
The United Kingdom
0.33
0.67
2022-01-22 00:00:00
The United Kingdom
0.34
0.66
2022-01-23 00:00:00
The United Kingdom
0.35
0.65
2022-01-24 00:00:00
The United Kingdom
0.34
0.66
2022-01-25 00:00:00
The United Kingdom
0.34
0.66
2020-01-06 00:00:00
Australia
0.37
0.63
2020-01-07 00:00:00
Australia
0.36
0.64
2020-01-08 00:00:00
Australia
0.36
0.64
2020-01-09 00:00:00
Australia
0.36
0.64
2020-01-10 00:00:00
Australia
0.36
0.64
2020-01-11 00:00:00
Australia
0.37
0.63
2020-01-12 00:00:00
Australia
0.37
0.63
2020-01-13 00:00:00
Australia
0.36
0.64
2020-01-14 00:00:00
Australia
0.37
0.63
2020-01-15 00:00:00
Australia
0.37
0.63
2020-01-16 00:00:00
Australia
0.37
0.63
2020-01-17 00:00:00
Australia
0.37
0.63
2020-01-18 00:00:00
Australia
0.37
0.63
2020-01-19 00:00:00
Australia
0.37
0.63
2020-01-20 00:00:00
Australia
0.38
0.62
2020-01-21 00:00:00
Australia
0.39
0.61
2020-01-22 00:00:00
Australia
0.39
0.61
2020-01-23 00:00:00
Australia
0.39
0.61
2020-01-24 00:00:00
Australia
0.39
0.61
2020-01-25 00:00:00
Australia
0.39
0.61
2020-01-26 00:00:00
Australia
0.4
0.6
2020-01-27 00:00:00
Australia
0.39
0.61
2020-01-28 00:00:00
Australia
0.39
0.61
2020-01-29 00:00:00
Australia
0.38
0.62
2020-01-30 00:00:00
Australia
0.39
0.61
2020-01-31 00:00:00
Australia
0.4
0.6
2020-02-01 00:00:00
Australia
0.39
0.61
2020-02-02 00:00:00
Australia
0.38
0.62
2020-02-03 00:00:00
Australia
0.38
0.62
2020-02-04 00:00:00
Australia
0.39
0.61
2020-02-05 00:00:00
Australia
0.39
0.61
2020-02-06 00:00:00
Australia
0.38
0.62
2020-02-07 00:00:00
Australia
0.38
0.62
2020-02-08 00:00:00
Australia
0.39
0.61
2020-02-09 00:00:00
Australia
0.39
0.61
2020-02-10 00:00:00
Australia
0.4
0.6
2020-02-11 00:00:00
Australia
0.4
0.6
2020-02-12 00:00:00
Australia
0.4
0.6
2020-02-13 00:00:00
Australia
0.4
0.6
2020-02-14 00:00:00
Australia
0.4
0.6
2020-02-15 00:00:00
Australia
0.39
0.61
2020-02-16 00:00:00
Australia
0.39
0.61
2020-02-17 00:00:00
Australia
0.38
0.62
2020-02-18 00:00:00
Australia
0.38
0.62
2020-02-19 00:00:00
Australia
0.38
0.62
2020-02-20 00:00:00
Australia
0.39
0.61
2020-02-21 00:00:00
Australia
0.39
0.61
2020-02-22 00:00:00
Australia
0.4
0.6
2020-02-23 00:00:00
Australia
0.4
0.6
2020-02-24 00:00:00
Australia
0.41
0.59
2020-02-25 00:00:00
Australia
0.41
0.59
2020-02-26 00:00:00
Australia
0.41
0.59
2020-02-27 00:00:00
Australia
0.4
0.6
2020-02-28 00:00:00
Australia
0.41
0.59
2020-02-29 00:00:00
Australia
0.41
0.59
2020-03-01 00:00:00
Australia
0.41
0.59
2020-03-02 00:00:00
Australia
0.4
0.6
2020-03-03 00:00:00
Australia
0.4
0.6
2020-03-04 00:00:00
Australia
0.4
0.6
2020-03-05 00:00:00
Australia
0.4
0.6
2020-03-06 00:00:00
Australia
0.39
0.61
2020-03-07 00:00:00
Australia
0.39
0.61
2020-03-08 00:00:00
Australia
0.39
0.61
2020-03-09 00:00:00
Australia
0.39
0.61
2020-03-10 00:00:00
Australia
0.38
0.62
2020-03-11 00:00:00
Australia
0.38
0.62
2020-03-12 00:00:00
Australia
0.37
0.63
2020-03-13 00:00:00
Australia
0.38
0.62
2020-03-14 00:00:00
Australia
0.38
0.62
2020-03-15 00:00:00
Australia
0.38
0.62
2020-03-16 00:00:00
Australia
0.38
0.62
2020-03-17 00:00:00
Australia
0.38
0.62
2020-03-18 00:00:00
Australia
0.38
0.62
2020-03-19 00:00:00
Australia
0.39
0.61
2020-03-20 00:00:00
Australia
0.39
0.61
2020-03-21 00:00:00
Australia
0.38
0.62
2020-03-22 00:00:00
Australia
0.39
0.61
2020-03-23 00:00:00
Australia
0.4
0.6
2020-03-24 00:00:00
Australia
0.41
0.59
2020-03-25 00:00:00
Australia
0.42
0.58
2020-03-26 00:00:00
Australia
0.42
0.58
2020-03-27 00:00:00
Australia
0.42
0.58
2020-03-28 00:00:00
Australia
0.43
0.57
2020-03-29 00:00:00
Australia
0.43
0.57
2020-03-30 00:00:00
Australia
0.44
0.56
2020-03-31 00:00:00
Australia
0.44
0.56
2020-04-01 00:00:00
Australia
0.45
0.55
2020-04-02 00:00:00
Australia
0.46
0.54
2020-04-03 00:00:00
Australia
0.47
0.53
2020-04-04 00:00:00
Australia
0.48
0.52
2020-04-05 00:00:00
Australia
0.49
0.51
2020-04-06 00:00:00
Australia
0.49
0.51
2020-04-07 00:00:00
Australia
0.51
0.49
2020-04-08 00:00:00
Australia
0.51
0.49
2020-04-09 00:00:00
Australia
0.51
0.49
2020-04-10 00:00:00
Australia
0.52
0.48
2020-04-11 00:00:00
Australia
0.53
0.47
2020-04-12 00:00:00
Australia
0.53
0.47
2020-04-13 00:00:00
Australia
0.53
0.47
2020-04-14 00:00:00
Australia
0.53
0.47
2020-04-15 00:00:00
Australia
0.54
0.46
2020-04-16 00:00:00
Australia
0.55
0.45
2020-04-17 00:00:00
Australia
0.56
0.44
2020-04-18 00:00:00
Australia
0.57
0.43
2020-04-19 00:00:00
Australia
0.57
0.43
2020-04-20 00:00:00
Australia
0.57
0.43
2020-04-21 00:00:00
Australia
0.57
0.43
2020-04-22 00:00:00
Australia
0.57
0.43
2020-04-23 00:00:00
Australia
0.58
0.42
2020-04-24 00:00:00
Australia
0.57
0.43
2020-04-25 00:00:00
Australia
0.58
0.42
2020-04-26 00:00:00
Australia
0.6
0.4
2020-04-27 00:00:00
Australia
0.6
0.4
2020-04-28 00:00:00
Australia
0.61
0.39
2020-04-29 00:00:00
Australia
0.62
0.38
2020-04-30 00:00:00
Australia
0.62
0.38
2020-05-01 00:00:00
Australia
0.62
0.38
2020-05-02 00:00:00
Australia
0.63
0.37
2020-05-03 00:00:00
Australia
0.62
0.38
2020-05-04 00:00:00
Australia
0.62
0.38
2020-05-05 00:00:00
Australia
0.62
0.38
2020-05-06 00:00:00
Australia
0.62
0.38
2020-05-07 00:00:00
Australia
0.62
0.38
2020-05-08 00:00:00
Australia
0.62
0.38
2020-05-09 00:00:00
Australia
0.62
0.38
2020-05-10 00:00:00
Australia
0.61
0.39
2020-05-11 00:00:00
Australia
0.61
0.39
2020-05-12 00:00:00
Australia
0.6
0.4
2020-05-13 00:00:00
Australia
0.6
0.4
2020-05-14 00:00:00
Australia
0.6
0.4
2020-05-15 00:00:00
Australia
0.61
0.39
2020-05-16 00:00:00
Australia
0.61
0.39
2020-05-17 00:00:00
Australia
0.62
0.38
2020-05-18 00:00:00
Australia
0.63
0.37
2020-05-19 00:00:00
Australia
0.62
0.38
2020-05-20 00:00:00
Australia
0.63
0.37
2020-05-21 00:00:00
Australia
0.62
0.38
2020-05-22 00:00:00
Australia
0.61
0.39
2020-05-23 00:00:00
Australia
0.61
0.39
2020-05-24 00:00:00
Australia
0.61
0.39
2020-05-25 00:00:00
Australia
0.6
0.4
2020-05-26 00:00:00
Australia
0.61
0.39
2020-05-27 00:00:00
Australia
0.63
0.37
2020-05-28 00:00:00
Australia
0.62
0.38
2020-05-29 00:00:00
Australia
0.63
0.37
2020-05-30 00:00:00
Australia
0.62
0.38
2020-05-31 00:00:00
Australia
0.63
0.37
2020-06-01 00:00:00
Australia
0.63
0.37
2020-06-02 00:00:00
Australia
0.62
0.38
2020-06-03 00:00:00
Australia
0.6
0.4
2020-06-04 00:00:00
Australia
0.6
0.4
2020-06-05 00:00:00
Australia
0.59
0.41
2020-06-06 00:00:00
Australia
0.58
0.42
2020-06-07 00:00:00
Australia
0.58
0.42
2020-06-08 00:00:00
Australia
0.58
0.42
2020-06-09 00:00:00
Australia
0.59
0.41
2020-06-10 00:00:00
Australia
0.59
0.41
2020-06-11 00:00:00
Australia
0.6
0.4
2020-06-12 00:00:00
Australia
0.6
0.4
2020-06-13 00:00:00
Australia
0.6
0.4
2020-06-14 00:00:00
Australia
0.6
0.4
2020-06-15 00:00:00
Australia
0.6
0.4
2020-06-16 00:00:00
Australia
0.59
0.41
2020-06-17 00:00:00
Australia
0.58
0.42
2020-06-18 00:00:00
Australia
0.58
0.42
2020-06-19 00:00:00
Australia
0.58
0.42
2020-06-20 00:00:00
Australia
0.58
0.42
2020-06-21 00:00:00
Australia
0.57
0.43
2020-06-22 00:00:00
Australia
0.56
0.44
2020-06-23 00:00:00
Australia
0.57
0.43
2020-06-24 00:00:00
Australia
0.58
0.42
2020-06-25 00:00:00
Australia
0.58
0.42
2020-06-26 00:00:00
Australia
0.58
0.42
2020-06-27 00:00:00
Australia
0.58
0.42
2020-06-28 00:00:00
Australia
0.59
0.41
2020-06-29 00:00:00
Australia
0.6
0.4
2020-06-30 00:00:00
Australia
0.6
0.4
2020-07-01 00:00:00
Australia
0.59
0.41
2020-07-02 00:00:00
Australia
0.59
0.41
2020-07-03 00:00:00
Australia
0.59
0.41
2020-07-04 00:00:00
Australia
0.59
0.41
2020-07-05 00:00:00
Australia
0.59
0.41
2020-07-06 00:00:00
Australia
0.59
0.41
2020-07-07 00:00:00
Australia
0.59
0.41
2020-07-08 00:00:00
Australia
0.58
0.42
2020-07-09 00:00:00
Australia
0.58
0.42
2020-07-10 00:00:00
Australia
0.58
0.42
2020-07-11 00:00:00
Australia
0.57
0.43
2020-07-12 00:00:00
Australia
0.56
0.44
2020-07-13 00:00:00
Australia
0.56
0.44
2020-07-14 00:00:00
Australia
0.56
0.44
2020-07-15 00:00:00
Australia
0.56
0.44
2020-07-16 00:00:00
Australia
0.56
0.44
2020-07-17 00:00:00
Australia
0.56
0.44
2020-07-18 00:00:00
Australia
0.57
0.43
2020-07-19 00:00:00
Australia
0.56
0.44
2020-07-20 00:00:00
Australia
0.55
0.45
2020-07-21 00:00:00
Australia
0.56
0.44
2020-07-22 00:00:00
Australia
0.56
0.44
2020-07-23 00:00:00
Australia
0.55
0.45
2020-07-24 00:00:00
Australia
0.55
0.45
2020-07-25 00:00:00
Australia
0.54
0.46
2020-07-26 00:00:00
Australia
0.54
0.46
2020-07-27 00:00:00
Australia
0.55
0.45
2020-07-28 00:00:00
Australia
0.53
0.47
2020-07-29 00:00:00
Australia
0.52
0.48
2020-07-30 00:00:00
Australia
0.53
0.47
2020-07-31 00:00:00
Australia
0.52
0.48
2020-08-01 00:00:00
Australia
0.52
0.48
2020-08-02 00:00:00
Australia
0.51
0.49
2020-08-03 00:00:00
Australia
0.51
0.49
2020-08-04 00:00:00
Australia
0.51
0.49
2020-08-05 00:00:00
Australia
0.51
0.49
2020-08-06 00:00:00
Australia
0.51
0.49
2020-08-07 00:00:00
Australia
0.51
0.49
2020-08-08 00:00:00
Australia
0.51
0.49
2020-08-09 00:00:00
Australia
0.52
0.48
2020-08-10 00:00:00
Australia
0.51
0.49
2020-08-11 00:00:00
Australia
0.52
0.48
2020-08-12 00:00:00
Australia
0.52
0.48
2020-08-13 00:00:00
Australia
0.52
0.48
2020-08-14 00:00:00
Australia
0.52
0.48
2020-08-15 00:00:00
Australia
0.53
0.47
2020-08-16 00:00:00
Australia
0.54
0.46
2020-08-17 00:00:00
Australia
0.55
0.45
2020-08-18 00:00:00
Australia
0.55
0.45
2020-08-19 00:00:00
Australia
0.56
0.44
2020-08-20 00:00:00
Australia
0.55
0.45
2020-08-21 00:00:00
Australia
0.55
0.45
2020-08-22 00:00:00
Australia
0.55
0.45
2020-08-23 00:00:00
Australia
0.56
0.44
2020-08-24 00:00:00
Australia
0.57
0.43
2020-08-25 00:00:00
Australia
0.58
0.42
2020-08-26 00:00:00
Australia
0.59
0.41
2020-08-27 00:00:00
Australia
0.6
0.4
2020-08-28 00:00:00
Australia
0.6
0.4
2020-08-29 00:00:00
Australia
0.6
0.4
2020-08-30 00:00:00
Australia
0.6
0.4
2020-08-31 00:00:00
Australia
0.58
0.42
2020-09-01 00:00:00
Australia
0.56
0.44
2020-09-02 00:00:00
Australia
0.55
0.45
2020-09-03 00:00:00
Australia
0.54
0.46
2020-09-04 00:00:00
Australia
0.54
0.46
2020-09-05 00:00:00
Australia
0.53
0.47
2020-09-06 00:00:00
Australia
0.53
0.47
2020-09-07 00:00:00
Australia
0.53
0.47
2020-09-08 00:00:00
Australia
0.53
0.47
2020-09-09 00:00:00
Australia
0.53
0.47
2020-09-10 00:00:00
Australia
0.54
0.46
2020-09-11 00:00:00
Australia
0.53
0.47
2020-09-12 00:00:00
Australia
0.54
0.46
2020-09-13 00:00:00
Australia
0.54
0.46
2020-09-14 00:00:00
Australia
0.54
0.46
2020-09-15 00:00:00
Australia
0.55
0.45
2020-09-16 00:00:00
Australia
0.54
0.46
2020-09-17 00:00:00
Australia
0.55
0.45
2020-09-18 00:00:00
Australia
0.55
0.45
2020-09-19 00:00:00
Australia
0.55
0.45
2020-09-20 00:00:00
Australia
0.55
0.45
2020-09-21 00:00:00
Australia
0.55
0.45
2020-09-22 00:00:00
Australia
0.55
0.45
2020-09-23 00:00:00
Australia
0.56
0.44
2020-09-24 00:00:00
Australia
0.56
0.44
2020-09-25 00:00:00
Australia
0.57
0.43
2020-09-26 00:00:00
Australia
0.57
0.43
2020-09-27 00:00:00
Australia
0.57
0.43
2020-09-28 00:00:00
Australia
0.58
0.42
2020-09-29 00:00:00
Australia
0.57
0.43
2020-09-30 00:00:00
Australia
0.58
0.42
2020-10-01 00:00:00
Australia
0.58
0.42
2020-10-02 00:00:00
Australia
0.58
0.42
2020-10-03 00:00:00
Australia
0.59
0.41
2020-10-04 00:00:00
Australia
0.59
0.41
2020-10-05 00:00:00
Australia
0.58
0.42
2020-10-06 00:00:00
Australia
0.59
0.41
2020-10-07 00:00:00
Australia
0.59
0.41
2020-10-08 00:00:00
Australia
0.59
0.41
2020-10-09 00:00:00
Australia
0.58
0.42
2020-10-10 00:00:00
Australia
0.58
0.42
2020-10-11 00:00:00
Australia
0.57
0.43
2020-10-12 00:00:00
Australia
0.58
0.42
2020-10-13 00:00:00
Australia
0.57
0.43
2020-10-14 00:00:00
Australia
0.57
0.43
2020-10-15 00:00:00
Australia
0.57
0.43
2020-10-16 00:00:00
Australia
0.57
0.43
2020-10-17 00:00:00
Australia
0.57
0.43
2020-10-18 00:00:00
Australia
0.57
0.43
2020-10-19 00:00:00
Australia
0.57
0.43
2020-10-20 00:00:00
Australia
0.56
0.44
2020-10-21 00:00:00
Australia
0.56
0.44
2020-10-22 00:00:00
Australia
0.56
0.44
2020-10-23 00:00:00
Australia
0.56
0.44
2020-10-24 00:00:00
Australia
0.56
0.44
2020-10-25 00:00:00
Australia
0.56
0.44
2020-10-26 00:00:00
Australia
0.57
0.43
2020-10-27 00:00:00
Australia
0.59
0.41
2020-10-28 00:00:00
Australia
0.6
0.4
2020-10-29 00:00:00
Australia
0.6
0.4
2020-10-30 00:00:00
Australia
0.6
0.4
2020-10-31 00:00:00
Australia
0.61
0.39
2020-11-01 00:00:00
Australia
0.61
0.39
2020-11-02 00:00:00
Australia
0.6
0.4
2020-11-03 00:00:00
Australia
0.61
0.39
2020-11-04 00:00:00
Australia
0.6
0.4
2020-11-05 00:00:00
Australia
0.6
0.4
2020-11-06 00:00:00
Australia
0.61
0.39
2020-11-07 00:00:00
Australia
0.61
0.39
2020-11-08 00:00:00
Australia
0.62
0.38
2020-11-09 00:00:00
Australia
0.63
0.37
2020-11-10 00:00:00
Australia
0.64
0.36
2020-11-11 00:00:00
Australia
0.65
0.35
2020-11-12 00:00:00
Australia
0.65
0.35
2020-11-13 00:00:00
Australia
0.65
0.35
2020-11-14 00:00:00
Australia
0.65
0.35
2020-11-15 00:00:00
Australia
0.64
0.36
2020-11-16 00:00:00
Australia
0.65
0.35
2020-11-17 00:00:00
Australia
0.65
0.35
2020-11-18 00:00:00
Australia
0.65
0.35
2020-11-19 00:00:00
Australia
0.65
0.35
2020-11-20 00:00:00
Australia
0.65
0.35
2020-11-21 00:00:00
Australia
0.64
0.36
2020-11-22 00:00:00
Australia
0.65
0.35
2020-11-23 00:00:00
Australia
0.65
0.35
2020-11-24 00:00:00
Australia
0.65
0.35
2020-11-25 00:00:00
Australia
0.66
0.34
2020-11-26 00:00:00
Australia
0.65
0.35
2020-11-27 00:00:00
Australia
0.65
0.35
2020-11-28 00:00:00
Australia
0.66
0.34
2020-11-29 00:00:00
Australia
0.65
0.35
2020-11-30 00:00:00
Australia
0.64
0.36
2020-12-01 00:00:00
Australia
0.64
0.36
2020-12-02 00:00:00
Australia
0.64
0.36
2020-12-03 00:00:00
Australia
0.65
0.35
2020-12-04 00:00:00
Australia
0.65
0.35
2020-12-05 00:00:00
Australia
0.66
0.34
2020-12-06 00:00:00
Australia
0.67
0.33
2020-12-07 00:00:00
Australia
0.67
0.33
2020-12-08 00:00:00
Australia
0.68
0.32
2020-12-09 00:00:00
Australia
0.68
0.32
2020-12-10 00:00:00
Australia
0.67
0.33
2020-12-11 00:00:00
Australia
0.67
0.33
2020-12-12 00:00:00
Australia
0.65
0.35
2020-12-13 00:00:00
Australia
0.64
0.36
2020-12-14 00:00:00
Australia
0.64
0.36
2020-12-15 00:00:00
Australia
0.63
0.37
2020-12-16 00:00:00
Australia
0.63
0.37
2020-12-17 00:00:00
Australia
0.63
0.37
2020-12-18 00:00:00
Australia
0.63
0.37
2020-12-19 00:00:00
Australia
0.64
0.36
2020-12-20 00:00:00
Australia
0.64
0.36
2020-12-21 00:00:00
Australia
0.64
0.36
2020-12-22 00:00:00
Australia
0.64
0.36
2020-12-23 00:00:00
Australia
0.65
0.35
2020-12-24 00:00:00
Australia
0.65
0.35
2020-12-25 00:00:00
Australia
0.65
0.35
2020-12-26 00:00:00
Australia
0.65
0.35
2020-12-27 00:00:00
Australia
0.65
0.35
2020-12-28 00:00:00
Australia
0.65
0.35
2020-12-29 00:00:00
Australia
0.65
0.35
2020-12-30 00:00:00
Australia
0.65
0.35
2020-12-31 00:00:00
Australia
0.64
0.36
2021-01-01 00:00:00
Australia
0.64
0.36
2021-01-02 00:00:00
Australia
0.63
0.37
2021-01-03 00:00:00
Australia
0.63
0.37
2021-01-04 00:00:00
Australia
0.62
0.38
2021-01-05 00:00:00
Australia
0.62
0.38
2021-01-06 00:00:00
Australia
0.61
0.39
2021-01-07 00:00:00
Australia
0.61
0.39
2021-01-08 00:00:00
Australia
0.6
0.4
2021-01-09 00:00:00
Australia
0.61
0.39
2021-01-10 00:00:00
Australia
0.62
0.38
2021-01-11 00:00:00
Australia
0.62
0.38
2021-01-12 00:00:00
Australia
0.62
0.38
2021-01-13 00:00:00
Australia
0.62
0.38
2021-01-14 00:00:00
Australia
0.62
0.38
2021-01-15 00:00:00
Australia
0.62
0.38
2021-01-16 00:00:00
Australia
0.63
0.37
2021-01-17 00:00:00
Australia
0.63
0.37
2021-01-18 00:00:00
Australia
0.64
0.36
2021-01-19 00:00:00
Australia
0.63
0.37
2021-01-20 00:00:00
Australia
0.64
0.36
2021-01-21 00:00:00
Australia
0.65
0.35
2021-01-22 00:00:00
Australia
0.65
0.35
2021-01-23 00:00:00
Australia
0.65
0.35
2021-01-24 00:00:00
Australia
0.65
0.35
2021-01-25 00:00:00
Australia
0.65
0.35
2021-01-26 00:00:00
Australia
0.65
0.35
2021-01-27 00:00:00
Australia
0.65
0.35
2021-01-28 00:00:00
Australia
0.64
0.36
2021-01-29 00:00:00
Australia
0.65
0.35
2021-01-30 00:00:00
Australia
0.65
0.35
2021-01-31 00:00:00
Australia
0.64
0.36
2021-02-01 00:00:00
Australia
0.64
0.36
2021-02-02 00:00:00
Australia
0.64
0.36
2021-02-03 00:00:00
Australia
0.64
0.36
2021-02-04 00:00:00
Australia
0.64
0.36
2021-02-05 00:00:00
Australia
0.64
0.36
2021-02-06 00:00:00
Australia
0.64
0.36
2021-02-07 00:00:00
Australia
0.64
0.36
2021-02-08 00:00:00
Australia
0.64
0.36
2021-02-09 00:00:00
Australia
0.64
0.36
2021-02-10 00:00:00
Australia
0.64
0.36
2021-02-11 00:00:00
Australia
0.63
0.37
2021-02-12 00:00:00
Australia
0.63
0.37
2021-02-13 00:00:00
Australia
0.63
0.37
2021-02-14 00:00:00
Australia
0.63
0.37
2021-02-15 00:00:00
Australia
0.62
0.38
2021-02-16 00:00:00
Australia
0.62
0.38
2021-02-17 00:00:00
Australia
0.62
0.38
2021-02-18 00:00:00
Australia
0.61
0.39
2021-02-19 00:00:00
Australia
0.61
0.39
2021-02-20 00:00:00
Australia
0.62
0.38
2021-02-21 00:00:00
Australia
0.6
0.4
2021-02-22 00:00:00
Australia
0.61
0.39
2021-02-23 00:00:00
Australia
0.61
0.39
2021-02-24 00:00:00
Australia
0.61
0.39
2021-02-25 00:00:00
Australia
0.62
0.38
2021-02-26 00:00:00
Australia
0.61
0.39
2021-02-27 00:00:00
Australia
0.61
0.39
2021-02-28 00:00:00
Australia
0.62
0.38
2021-03-01 00:00:00
Australia
0.62
0.38
2021-03-02 00:00:00
Australia
0.61
0.39
2021-03-03 00:00:00
Australia
0.62
0.38
2021-03-04 00:00:00
Australia
0.62
0.38
2021-03-05 00:00:00
Australia
0.62
0.38
2021-03-06 00:00:00
Australia
0.63
0.37
2021-03-07 00:00:00
Australia
0.62
0.38
2021-03-08 00:00:00
Australia
0.62
0.38
2021-03-09 00:00:00
Australia
0.62
0.38
2021-03-10 00:00:00
Australia
0.63
0.37
2021-03-11 00:00:00
Australia
0.63
0.37
2021-03-12 00:00:00
Australia
0.62
0.38
2021-03-13 00:00:00
Australia
0.62
0.38
2021-03-14 00:00:00
Australia
0.62
0.38
2021-03-15 00:00:00
Australia
0.62
0.38
2021-03-16 00:00:00
Australia
0.62
0.38
2021-03-17 00:00:00
Australia
0.61
0.39
2021-03-18 00:00:00
Australia
0.61
0.39
2021-03-19 00:00:00
Australia
0.61
0.39
2021-03-20 00:00:00
Australia
0.62
0.38
2021-03-21 00:00:00
Australia
0.62
0.38
2021-03-22 00:00:00
Australia
0.63
0.37
2021-03-23 00:00:00
Australia
0.63
0.37
2021-03-24 00:00:00
Australia
0.63
0.37
2021-03-25 00:00:00
Australia
0.63
0.37
2021-03-26 00:00:00
Australia
0.62
0.38
2021-03-27 00:00:00
Australia
0.62
0.38
2021-03-28 00:00:00
Australia
0.61
0.39
2021-03-29 00:00:00
Australia
0.61
0.39
2021-03-30 00:00:00
Australia
0.61
0.39
2021-03-31 00:00:00
Australia
0.61
0.39
2021-04-01 00:00:00
Australia
0.61
0.39
2021-04-02 00:00:00
Australia
0.61
0.39
2021-04-03 00:00:00
Australia
0.61
0.39
2021-04-04 00:00:00
Australia
0.61
0.39
2021-04-05 00:00:00
Australia
0.62
0.38
2021-04-06 00:00:00
Australia
0.61
0.39
2021-04-07 00:00:00
Australia
0.62
0.38
2021-04-08 00:00:00
Australia
0.62
0.38
2021-04-09 00:00:00
Australia
0.61
0.39
2021-04-10 00:00:00
Australia
0.61
0.39
2021-04-11 00:00:00
Australia
0.61
0.39
2021-04-12 00:00:00
Australia
0.61
0.39
2021-04-13 00:00:00
Australia
0.62
0.38
2021-04-14 00:00:00
Australia
0.62
0.38
2021-04-15 00:00:00
Australia
0.62
0.38
2021-04-16 00:00:00
Australia
0.63
0.37
2021-04-17 00:00:00
Australia
0.63
0.37
2021-04-18 00:00:00
Australia
0.63
0.37
2021-04-19 00:00:00
Australia
0.62
0.38
2021-04-20 00:00:00
Australia
0.61
0.39
2021-04-21 00:00:00
Australia
0.62
0.38
2021-04-22 00:00:00
Australia
0.61
0.39
2021-04-23 00:00:00
Australia
0.61
0.39
2021-04-24 00:00:00
Australia
0.61
0.39
2021-04-25 00:00:00
Australia
0.6
0.4
2021-04-26 00:00:00
Australia
0.6
0.4
2021-04-27 00:00:00
Australia
0.6
0.4
2021-04-28 00:00:00
Australia
0.6
0.4
2021-04-29 00:00:00
Australia
0.6
0.4
2021-04-30 00:00:00
Australia
0.6
0.4
2021-05-01 00:00:00
Australia
0.6
0.4
2021-05-02 00:00:00
Australia
0.61
0.39
2021-05-03 00:00:00
Australia
0.61
0.39
2021-05-04 00:00:00
Australia
0.61
0.39
2021-05-05 00:00:00
Australia
0.61
0.39
2021-05-06 00:00:00
Australia
0.61
0.39
2021-05-07 00:00:00
Australia
0.61
0.39
2021-05-08 00:00:00
Australia
0.61
0.39
2021-05-09 00:00:00
Australia
0.61
0.39
2021-05-10 00:00:00
Australia
0.61
0.39
2021-05-11 00:00:00
Australia
0.61
0.39
2021-05-12 00:00:00
Australia
0.61
0.39
2021-05-13 00:00:00
Australia
0.61
0.39
2021-05-14 00:00:00
Australia
0.61
0.39
2021-05-15 00:00:00
Australia
0.61
0.39
2021-05-16 00:00:00
Australia
0.61
0.39
2021-05-17 00:00:00
Australia
0.61
0.39
2021-05-18 00:00:00
Australia
0.61
0.39
2021-05-19 00:00:00
Australia
0.61
0.39
2021-05-20 00:00:00
Australia
0.61
0.39
2021-05-21 00:00:00
Australia
0.61
0.39
2021-05-22 00:00:00
Australia
0.62
0.38
2021-05-23 00:00:00
Australia
0.62
0.38
2021-05-24 00:00:00
Australia
0.63
0.37
2021-05-25 00:00:00
Australia
0.63
0.37
2021-05-26 00:00:00
Australia
0.63
0.37
2021-05-27 00:00:00
Australia
0.63
0.37
2021-05-28 00:00:00
Australia
0.63
0.37
2021-05-29 00:00:00
Australia
0.63
0.37
2021-05-30 00:00:00
Australia
0.62
0.38
2021-05-31 00:00:00
Australia
0.61
0.39
2021-06-01 00:00:00
Australia
0.6
0.4
2021-06-02 00:00:00
Australia
0.6
0.4
2021-06-03 00:00:00
Australia
0.6
0.4
2021-06-04 00:00:00
Australia
0.6
0.4
2021-06-05 00:00:00
Australia
0.59
0.41
2021-06-06 00:00:00
Australia
0.59
0.41
2021-06-07 00:00:00
Australia
0.59
0.41
2021-06-08 00:00:00
Australia
0.59
0.41
2021-06-09 00:00:00
Australia
0.6
0.4
2021-06-10 00:00:00
Australia
0.6
0.4
2021-06-11 00:00:00
Australia
0.6
0.4
2021-06-12 00:00:00
Australia
0.61
0.39
2021-06-13 00:00:00
Australia
0.61
0.39
2021-06-14 00:00:00
Australia
0.61
0.39
2021-06-15 00:00:00
Australia
0.61
0.39
2021-06-16 00:00:00
Australia
0.6
0.4
2021-06-17 00:00:00
Australia
0.6
0.4
2021-06-18 00:00:00
Australia
0.6
0.4
2021-06-19 00:00:00
Australia
0.6
0.4
2021-06-20 00:00:00
Australia
0.61
0.39
2021-06-21 00:00:00
Australia
0.6
0.4
2021-06-22 00:00:00
Australia
0.6
0.4
2021-06-23 00:00:00
Australia
0.6
0.4
2021-06-24 00:00:00
Australia
0.6
0.4
2021-06-25 00:00:00
Australia
0.6
0.4
2021-06-26 00:00:00
Australia
0.59
0.41
2021-06-27 00:00:00
Australia
0.59
0.41
2021-06-28 00:00:00
Australia
0.59
0.41
2021-06-29 00:00:00
Australia
0.58
0.42
2021-06-30 00:00:00
Australia
0.57
0.43
2021-07-01 00:00:00
Australia
0.56
0.44
2021-07-02 00:00:00
Australia
0.56
0.44
2021-07-03 00:00:00
Australia
0.55
0.45
2021-07-04 00:00:00
Australia
0.55
0.45
2021-07-05 00:00:00
Australia
0.54
0.46
2021-07-06 00:00:00
Australia
0.55
0.45
2021-07-07 00:00:00
Australia
0.56
0.44
2021-07-08 00:00:00
Australia
0.56
0.44
2021-07-09 00:00:00
Australia
0.56
0.44
2021-07-10 00:00:00
Australia
0.56
0.44
2021-07-11 00:00:00
Australia
0.57
0.43
2021-07-12 00:00:00
Australia
0.57
0.43
2021-07-13 00:00:00
Australia
0.57
0.43
2021-07-14 00:00:00
Australia
0.55
0.45
2021-07-15 00:00:00
Australia
0.56
0.44
2021-07-16 00:00:00
Australia
0.56
0.44
2021-07-17 00:00:00
Australia
0.56
0.44
2021-07-18 00:00:00
Australia
0.54
0.46
2021-07-19 00:00:00
Australia
0.54
0.46
2021-07-20 00:00:00
Australia
0.54
0.46
2021-07-21 00:00:00
Australia
0.54
0.46
2021-07-22 00:00:00
Australia
0.53
0.47
2021-07-23 00:00:00
Australia
0.52
0.48
2021-07-24 00:00:00
Australia
0.52
0.48
2021-07-25 00:00:00
Australia
0.53
0.47
2021-07-26 00:00:00
Australia
0.52
0.48
2021-07-27 00:00:00
Australia
0.52
0.48
2021-07-28 00:00:00
Australia
0.52
0.48
2021-07-29 00:00:00
Australia
0.53
0.47
2021-07-30 00:00:00
Australia
0.54
0.46
2021-07-31 00:00:00
Australia
0.53
0.47
2021-08-01 00:00:00
Australia
0.53
0.47
2021-08-02 00:00:00
Australia
0.54
0.46
2021-08-03 00:00:00
Australia
0.54
0.46
2021-08-04 00:00:00
Australia
0.54
0.46
2021-08-05 00:00:00
Australia
0.53
0.47
2021-08-06 00:00:00
Australia
0.52
0.48
2021-08-07 00:00:00
Australia
0.52
0.48
2021-08-08 00:00:00
Australia
0.52
0.48
2021-08-09 00:00:00
Australia
0.52
0.48
2021-08-10 00:00:00
Australia
0.51
0.49
2021-08-11 00:00:00
Australia
0.51
0.49
2021-08-12 00:00:00
Australia
0.51
0.49
2021-08-13 00:00:00
Australia
0.51
0.49
2021-08-14 00:00:00
Australia
0.52
0.48
2021-08-15 00:00:00
Australia
0.52
0.48
2021-08-16 00:00:00
Australia
0.51
0.49
2021-08-17 00:00:00
Australia
0.51
0.49
2021-08-18 00:00:00
Australia
0.5
0.5
2021-08-19 00:00:00
Australia
0.51
0.49
2021-08-20 00:00:00
Australia
0.51
0.49
2021-08-21 00:00:00
Australia
0.5
0.5
2021-08-22 00:00:00
Australia
0.5
0.5
2021-08-23 00:00:00
Australia
0.5
0.5
2021-08-24 00:00:00
Australia
0.51
0.49
2021-08-25 00:00:00
Australia
0.51
0.49
2021-08-26 00:00:00
Australia
0.51
0.49
2021-08-27 00:00:00
Australia
0.5
0.5
2021-08-28 00:00:00
Australia
0.51
0.49
2021-08-29 00:00:00
Australia
0.5
0.5
2021-08-30 00:00:00
Australia
0.5
0.5
2021-08-31 00:00:00
Australia
0.49
0.51
2021-09-01 00:00:00
Australia
0.49
0.51
2021-09-02 00:00:00
Australia
0.49
0.51
2021-09-03 00:00:00
Australia
0.5
0.5
2021-09-04 00:00:00
Australia
0.49
0.51
2021-09-05 00:00:00
Australia
0.49
0.51
2021-09-06 00:00:00
Australia
0.5
0.5
2021-09-07 00:00:00
Australia
0.51
0.49
2021-09-08 00:00:00
Australia
0.51
0.49
2021-09-09 00:00:00
Australia
0.51
0.49
2021-09-10 00:00:00
Australia
0.51
0.49
2021-09-11 00:00:00
Australia
0.52
0.48
2021-09-12 00:00:00
Australia
0.52
0.48
2021-09-13 00:00:00
Australia
0.52
0.48
2021-09-14 00:00:00
Australia
0.52
0.48
2021-09-15 00:00:00
Australia
0.52
0.48
2021-09-16 00:00:00
Australia
0.53
0.47
2021-09-17 00:00:00
Australia
0.53
0.47
2021-09-18 00:00:00
Australia
0.53
0.47
2021-09-19 00:00:00
Australia
0.54
0.46
2021-09-20 00:00:00
Australia
0.53
0.47
2021-09-21 00:00:00
Australia
0.53
0.47
2021-09-22 00:00:00
Australia
0.53
0.47
2021-09-23 00:00:00
Australia
0.52
0.48
2021-09-24 00:00:00
Australia
0.52
0.48
2021-09-25 00:00:00
Australia
0.51
0.49
2021-09-26 00:00:00
Australia
0.51
0.49
2021-09-27 00:00:00
Australia
0.52
0.48
2021-09-28 00:00:00
Australia
0.52
0.48
2021-09-29 00:00:00
Australia
0.53
0.47
2021-09-30 00:00:00
Australia
0.52
0.48
2021-10-01 00:00:00
Australia
0.51
0.49
2021-10-02 00:00:00
Australia
0.52
0.48
2021-10-03 00:00:00
Australia
0.51
0.49
2021-10-04 00:00:00
Australia
0.51
0.49
2021-10-05 00:00:00
Australia
0.51
0.49
2021-10-06 00:00:00
Australia
0.5
0.5
2021-10-07 00:00:00
Australia
0.51
0.49
2021-10-08 00:00:00
Australia
0.52
0.48
2021-10-09 00:00:00
Australia
0.52
0.48
2021-10-10 00:00:00
Australia
0.52
0.48
2021-10-11 00:00:00
Australia
0.52
0.48
2021-10-12 00:00:00
Australia
0.52
0.48
2021-10-13 00:00:00
Australia
0.52
0.48
2021-10-14 00:00:00
Australia
0.52
0.48
2021-10-15 00:00:00
Australia
0.51
0.49
2021-10-16 00:00:00
Australia
0.52
0.48
2021-10-17 00:00:00
Australia
0.52
0.48
2021-10-18 00:00:00
Australia
0.52
0.48
2021-10-19 00:00:00
Australia
0.53
0.47
2021-10-20 00:00:00
Australia
0.53
0.47
2021-10-21 00:00:00
Australia
0.53
0.47
2021-10-22 00:00:00
Australia
0.53
0.47
2021-10-23 00:00:00
Australia
0.54
0.46
2021-10-24 00:00:00
Australia
0.54
0.46
2021-10-25 00:00:00
Australia
0.54
0.46
2021-10-26 00:00:00
Australia
0.54
0.46
2021-10-27 00:00:00
Australia
0.53
0.47
2021-10-28 00:00:00
Australia
0.54
0.46
2021-10-31 00:00:00
Australia
0.54
0.46
2021-11-01 00:00:00
Australia
0.54
0.46
2021-11-02 00:00:00
Australia
0.55
0.45
2021-11-03 00:00:00
Australia
0.55
0.45
2021-11-04 00:00:00
Australia
0.54
0.46
2021-11-05 00:00:00
Australia
0.54
0.46
2021-11-06 00:00:00
Australia
0.55
0.45
2021-11-07 00:00:00
Australia
0.54
0.46
2021-11-08 00:00:00
Australia
0.54
0.46
2021-11-09 00:00:00
Australia
0.54
0.46
2021-11-10 00:00:00
Australia
0.54
0.46
2021-11-11 00:00:00
Australia
0.54
0.46
2021-11-12 00:00:00
Australia
0.53
0.47
2021-11-13 00:00:00
Australia
0.52
0.48
2021-11-14 00:00:00
Australia
0.52
0.48
2021-11-15 00:00:00
Australia
0.53
0.47
2021-11-16 00:00:00
Australia
0.53
0.47
2021-11-17 00:00:00
Australia
0.52
0.48
2021-11-18 00:00:00
Australia
0.53
0.47
2021-11-19 00:00:00
Australia
0.54
0.46
2021-11-20 00:00:00
Australia
0.54
0.46
2021-11-21 00:00:00
Australia
0.54
0.46
2021-11-22 00:00:00
Australia
0.53
0.47
2021-11-23 00:00:00
Australia
0.53
0.47
2021-11-24 00:00:00
Australia
0.53
0.47
2021-11-25 00:00:00
Australia
0.53
0.47
2021-11-26 00:00:00
Australia
0.53
0.47
2021-11-27 00:00:00
Australia
0.53
0.47
2021-11-28 00:00:00
Australia
0.53
0.47
2021-11-29 00:00:00
Australia
0.54
0.46
2021-11-30 00:00:00
Australia
0.54
0.46
2021-12-01 00:00:00
Australia
0.53
0.47
2021-12-02 00:00:00
Australia
0.53
0.47
2021-12-03 00:00:00
Australia
0.54
0.46
2021-12-04 00:00:00
Australia
0.54
0.46
2021-12-05 00:00:00
Australia
0.54
0.46
2021-12-06 00:00:00
Australia
0.53
0.47
2021-12-07 00:00:00
Australia
0.53
0.47
2021-12-08 00:00:00
Australia
0.53
0.47
2021-12-09 00:00:00
Australia
0.54
0.46
2021-12-10 00:00:00
Australia
0.54
0.46
2021-12-11 00:00:00
Australia
0.53
0.47
2021-12-12 00:00:00
Australia
0.53
0.47
2021-12-13 00:00:00
Australia
0.54
0.46
2021-12-14 00:00:00
Australia
0.54
0.46
2021-12-15 00:00:00
Australia
0.54
0.46
2021-12-16 00:00:00
Australia
0.53
0.47
2021-12-17 00:00:00
Australia
0.53
0.47
2021-12-18 00:00:00
Australia
0.53
0.47
2021-12-19 00:00:00
Australia
0.53
0.47
2021-12-20 00:00:00
Australia
0.52
0.48
2021-12-21 00:00:00
Australia
0.51
0.49
2021-12-22 00:00:00
Australia
0.52
0.48
2021-12-23 00:00:00
Australia
0.52
0.48
2021-12-24 00:00:00
Australia
0.52
0.48
2021-12-25 00:00:00
Australia
0.53
0.47
2021-12-26 00:00:00
Australia
0.52
0.48
2021-12-27 00:00:00
Australia
0.52
0.48
2021-12-28 00:00:00
Australia
0.51
0.49
2021-12-29 00:00:00
Australia
0.5
0.5
2021-12-30 00:00:00
Australia
0.49
0.51
2021-12-31 00:00:00
Australia
0.49
0.51
2022-01-01 00:00:00
Australia
0.47
0.53
2022-01-02 00:00:00
Australia
0.47
0.53
2022-01-03 00:00:00
Australia
0.46
0.54
2022-01-04 00:00:00
Australia
0.47
0.53
2022-01-05 00:00:00
Australia
0.47
0.53
2022-01-06 00:00:00
Australia
0.47
0.53
2022-01-07 00:00:00
Australia
0.47
0.53
2022-01-08 00:00:00
Australia
0.47
0.53
2022-01-09 00:00:00
Australia
0.47
0.53
2022-01-10 00:00:00
Australia
0.47
0.53
2022-01-11 00:00:00
Australia
0.47
0.53
2022-01-12 00:00:00
Australia
0.46
0.54
2022-01-13 00:00:00
Australia
0.46
0.54
2022-01-14 00:00:00
Australia
0.45
0.55
2022-01-15 00:00:00
Australia
0.45
0.55
2022-01-16 00:00:00
Australia
0.45
0.55
2022-01-17 00:00:00
Australia
0.45
0.55
2022-01-18 00:00:00
Australia
0.46
0.54
2022-01-19 00:00:00
Australia
0.46
0.54
2022-01-20 00:00:00
Australia
0.45
0.55
2022-01-21 00:00:00
Australia
0.45
0.55
2022-01-22 00:00:00
Australia
0.45
0.55
2022-01-23 00:00:00
Australia
0.45
0.55
2022-01-24 00:00:00
Australia
0.46
0.54
2022-01-25 00:00:00
Australia
0.45
0.55
2020-01-06 00:00:00
Brazil
0.56
0.44
2020-01-07 00:00:00
Brazil
0.57
0.43
2020-01-08 00:00:00
Brazil
0.58
0.42
2020-01-09 00:00:00
Brazil
0.57
0.43
2020-01-10 00:00:00
Brazil
0.56
0.44
2020-01-11 00:00:00
Brazil
0.56
0.44
2020-01-12 00:00:00
Brazil
0.55
0.45
2020-01-13 00:00:00
Brazil
0.56
0.44
2020-01-14 00:00:00
Brazil
0.56
0.44
2020-01-15 00:00:00
Brazil
0.56
0.44
2020-01-16 00:00:00
Brazil
0.56
0.44
2020-01-17 00:00:00
Brazil
0.58
0.42
2020-01-18 00:00:00
Brazil
0.57
0.43
2020-01-19 00:00:00
Brazil
0.58
0.42
2020-01-20 00:00:00
Brazil
0.58
0.42
2020-01-21 00:00:00
Brazil
0.57
0.43
2020-01-22 00:00:00
Brazil
0.58
0.42
2020-01-23 00:00:00
Brazil
0.56
0.44
2020-01-24 00:00:00
Brazil
0.57
0.43
2020-01-25 00:00:00
Brazil
0.58
0.42
2020-01-26 00:00:00
Brazil
0.57
0.43
2020-01-27 00:00:00
Brazil
0.57
0.43
2020-01-28 00:00:00
Brazil
0.57
0.43
2020-01-29 00:00:00
Brazil
0.58
0.42
2020-01-30 00:00:00
Brazil
0.58
0.42
2020-01-31 00:00:00
Brazil
0.56
0.44
2020-02-01 00:00:00
Brazil
0.56
0.44
2020-02-02 00:00:00
Brazil
0.57
0.43
2020-02-03 00:00:00
Brazil
0.59
0.41
2020-02-04 00:00:00
Brazil
0.59
0.41
2020-02-05 00:00:00
Brazil
0.58
0.42
2020-02-06 00:00:00
Brazil
0.58
0.42
2020-02-07 00:00:00
Brazil
0.58
0.42
2020-02-08 00:00:00
Brazil
0.59
0.41
2020-02-09 00:00:00
Brazil
0.57
0.43
2020-02-10 00:00:00
Brazil
0.56
0.44
2020-02-11 00:00:00
Brazil
0.55
0.45
2020-02-12 00:00:00
Brazil
0.57
0.43
2020-02-13 00:00:00
Brazil
0.58
0.42
2020-02-14 00:00:00
Brazil
0.58
0.42
2020-02-15 00:00:00
Brazil
0.59
0.41
2020-02-16 00:00:00
Brazil
0.6
0.4
2020-02-17 00:00:00
Brazil
0.6
0.4
2020-02-18 00:00:00
Brazil
0.61
0.39
2020-02-19 00:00:00
Brazil
0.6
0.4
2020-02-20 00:00:00
Brazil
0.6
0.4
2020-02-21 00:00:00
Brazil
0.59
0.41
2020-02-22 00:00:00
Brazil
0.59
0.41
2020-02-23 00:00:00
Brazil
0.59
0.41
2020-02-24 00:00:00
Brazil
0.6
0.4
2020-02-25 00:00:00
Brazil
0.59
0.41
2020-02-26 00:00:00
Brazil
0.6
0.4
2020-02-27 00:00:00
Brazil
0.59
0.41
2020-02-28 00:00:00
Brazil
0.59
0.41
2020-02-29 00:00:00
Brazil
0.59
0.41
2020-03-01 00:00:00
Brazil
0.58
0.42
2020-03-02 00:00:00
Brazil
0.57
0.43
2020-03-03 00:00:00
Brazil
0.56
0.44
2020-03-04 00:00:00
Brazil
0.56
0.44
2020-03-05 00:00:00
Brazil
0.57
0.43
2020-03-06 00:00:00
Brazil
0.58
0.42
2020-03-07 00:00:00
Brazil
0.58
0.42
2020-03-08 00:00:00
Brazil
0.58
0.42
2020-03-09 00:00:00
Brazil
0.58
0.42
2020-03-10 00:00:00
Brazil
0.58
0.42
2020-03-11 00:00:00
Brazil
0.57
0.43
2020-03-12 00:00:00
Brazil
0.57
0.43
2020-03-13 00:00:00
Brazil
0.55
0.45
2020-03-14 00:00:00
Brazil
0.56
0.44
2020-03-15 00:00:00
Brazil
0.56
0.44
2020-03-16 00:00:00
Brazil
0.55
0.45
2020-03-17 00:00:00
Brazil
0.56
0.44
2020-03-18 00:00:00
Brazil
0.55
0.45
2020-03-19 00:00:00
Brazil
0.55
0.45
2020-03-20 00:00:00
Brazil
0.56
0.44
2020-03-21 00:00:00
Brazil
0.55
0.45
2020-03-22 00:00:00
Brazil
0.55
0.45
2020-03-23 00:00:00
Brazil
0.55
0.45
2020-03-24 00:00:00
Brazil
0.54
0.46
2020-03-25 00:00:00
Brazil
0.53
0.47
2020-03-26 00:00:00
Brazil
0.52
0.48
2020-03-27 00:00:00
Brazil
0.51
0.49
2020-03-28 00:00:00
Brazil
0.5
0.5
2020-03-29 00:00:00
Brazil
0.49
0.51
2020-03-30 00:00:00
Brazil
0.48
0.52
2020-03-31 00:00:00
Brazil
0.48
0.52
2020-04-01 00:00:00
Brazil
0.47
0.53
2020-04-02 00:00:00
Brazil
0.49
0.51
2020-04-03 00:00:00
Brazil
0.49
0.51
2020-04-04 00:00:00
Brazil
0.5
0.5
2020-04-05 00:00:00
Brazil
0.5
0.5
2020-04-06 00:00:00
Brazil
0.5
0.5
2020-04-07 00:00:00
Brazil
0.5
0.5
2020-04-08 00:00:00
Brazil
0.52
0.48
2020-04-09 00:00:00
Brazil
0.52
0.48
2020-04-10 00:00:00
Brazil
0.52
0.48
2020-04-11 00:00:00
Brazil
0.51
0.49
2020-04-12 00:00:00
Brazil
0.52
0.48
2020-04-13 00:00:00
Brazil
0.53
0.47
2020-04-14 00:00:00
Brazil
0.51
0.49
2020-04-15 00:00:00
Brazil
0.51
0.49
2020-04-16 00:00:00
Brazil
0.51
0.49
2020-04-17 00:00:00
Brazil
0.49
0.51
2020-04-18 00:00:00
Brazil
0.49
0.51
2020-04-19 00:00:00
Brazil
0.49
0.51
2020-04-20 00:00:00
Brazil
0.49
0.51
2020-04-21 00:00:00
Brazil
0.51
0.49
2020-04-22 00:00:00
Brazil
0.52
0.48
2020-04-23 00:00:00
Brazil
0.5
0.5
2020-04-24 00:00:00
Brazil
0.5
0.5
2020-04-25 00:00:00
Brazil
0.48
0.52
2020-04-26 00:00:00
Brazil
0.46
0.54
2020-04-27 00:00:00
Brazil
0.45
0.55
2020-04-28 00:00:00
Brazil
0.43
0.57
2020-04-29 00:00:00
Brazil
0.41
0.59
2020-04-30 00:00:00
Brazil
0.42
0.58
2020-05-01 00:00:00
Brazil
0.41
0.59
2020-05-02 00:00:00
Brazil
0.43
0.57
2020-05-03 00:00:00
Brazil
0.43
0.57
2020-05-04 00:00:00
Brazil
0.44
0.56
2020-05-05 00:00:00
Brazil
0.44
0.56
2020-05-06 00:00:00
Brazil
0.42
0.58
2020-05-07 00:00:00
Brazil
0.42
0.58
2020-05-08 00:00:00
Brazil
0.42
0.58
2020-05-09 00:00:00
Brazil
0.41
0.59
2020-05-10 00:00:00
Brazil
0.41
0.59
2020-05-11 00:00:00
Brazil
0.4
0.6
2020-05-12 00:00:00
Brazil
0.4
0.6
2020-05-13 00:00:00
Brazil
0.41
0.59
2020-05-14 00:00:00
Brazil
0.4
0.6
2020-05-15 00:00:00
Brazil
0.4
0.6
2020-05-16 00:00:00
Brazil
0.39
0.61
2020-05-17 00:00:00
Brazil
0.38
0.62
2020-05-18 00:00:00
Brazil
0.38
0.62
2020-05-19 00:00:00
Brazil
0.36
0.64
2020-05-20 00:00:00
Brazil
0.35
0.65
2020-05-21 00:00:00
Brazil
0.35
0.65
2020-05-22 00:00:00
Brazil
0.35
0.65
2020-05-23 00:00:00
Brazil
0.34
0.66
2020-05-24 00:00:00
Brazil
0.35
0.65
2020-05-25 00:00:00
Brazil
0.36
0.64
2020-05-26 00:00:00
Brazil
0.38
0.62
2020-05-27 00:00:00
Brazil
0.39
0.61
2020-05-28 00:00:00
Brazil
0.4
0.6
2020-05-29 00:00:00
Brazil
0.4
0.6
2020-05-30 00:00:00
Brazil
0.4
0.6
2020-05-31 00:00:00
Brazil
0.4
0.6
2020-06-01 00:00:00
Brazil
0.41
0.59
2020-06-02 00:00:00
Brazil
0.4
0.6
2020-06-03 00:00:00
Brazil
0.39
0.61
2020-06-04 00:00:00
Brazil
0.39
0.61
2020-06-05 00:00:00
Brazil
0.39
0.61
2020-06-06 00:00:00
Brazil
0.39
0.61
2020-06-07 00:00:00
Brazil
0.39
0.61
2020-06-08 00:00:00
Brazil
0.38
0.62
2020-06-09 00:00:00
Brazil
0.38
0.62
2020-06-10 00:00:00
Brazil
0.39
0.61
2020-06-11 00:00:00
Brazil
0.4
0.6
2020-06-12 00:00:00
Brazil
0.41
0.59
2020-06-13 00:00:00
Brazil
0.41
0.59
2020-06-14 00:00:00
Brazil
0.4
0.6
2020-06-15 00:00:00
Brazil
0.4
0.6
2020-06-16 00:00:00
Brazil
0.39
0.61
2020-06-17 00:00:00
Brazil
0.38
0.62
2020-06-18 00:00:00
Brazil
0.37
0.63
2020-06-19 00:00:00
Brazil
0.35
0.65
2020-06-20 00:00:00
Brazil
0.35
0.65
2020-06-21 00:00:00
Brazil
0.35
0.65
2020-06-22 00:00:00
Brazil
0.36
0.64
2020-06-23 00:00:00
Brazil
0.37
0.63
2020-06-24 00:00:00
Brazil
0.37
0.63
2020-06-25 00:00:00
Brazil
0.38
0.62
2020-06-26 00:00:00
Brazil
0.39
0.61
2020-06-27 00:00:00
Brazil
0.4
0.6
2020-06-28 00:00:00
Brazil
0.4
0.6
2020-06-29 00:00:00
Brazil
0.38
0.62
2020-06-30 00:00:00
Brazil
0.38
0.62
2020-07-01 00:00:00
Brazil
0.38
0.62
2020-07-02 00:00:00
Brazil
0.38
0.62
2020-07-03 00:00:00
Brazil
0.39
0.61
2020-07-04 00:00:00
Brazil
0.39
0.61
2020-07-05 00:00:00
Brazil
0.39
0.61
2020-07-06 00:00:00
Brazil
0.4
0.6
2020-07-07 00:00:00
Brazil
0.41
0.59
2020-07-08 00:00:00
Brazil
0.4
0.6
2020-07-09 00:00:00
Brazil
0.4
0.6
2020-07-10 00:00:00
Brazil
0.4
0.6
2020-07-11 00:00:00
Brazil
0.41
0.59
2020-07-12 00:00:00
Brazil
0.41
0.59
2020-07-13 00:00:00
Brazil
0.4
0.6
2020-07-14 00:00:00
Brazil
0.41
0.59
2020-07-15 00:00:00
Brazil
0.41
0.59
2020-07-16 00:00:00
Brazil
0.41
0.59
2020-07-17 00:00:00
Brazil
0.43
0.57
2020-07-18 00:00:00
Brazil
0.43
0.57
2020-07-19 00:00:00
Brazil
0.44
0.56
2020-07-20 00:00:00
Brazil
0.45
0.55
2020-07-21 00:00:00
Brazil
0.44
0.56
2020-07-22 00:00:00
Brazil
0.45
0.55
2020-07-23 00:00:00
Brazil
0.47
0.53
2020-07-24 00:00:00
Brazil
0.45
0.55
2020-07-25 00:00:00
Brazil
0.45
0.55
2020-07-26 00:00:00
Brazil
0.46
0.54
2020-07-27 00:00:00
Brazil
0.47
0.53
2020-07-28 00:00:00
Brazil
0.47
0.53
2020-07-29 00:00:00
Brazil
0.48
0.52
2020-07-30 00:00:00
Brazil
0.47
0.53
2020-07-31 00:00:00
Brazil
0.48
0.52
2020-08-01 00:00:00
Brazil
0.47
0.53
2020-08-02 00:00:00
Brazil
0.46
0.54
2020-08-03 00:00:00
Brazil
0.47
0.53
2020-08-04 00:00:00
Brazil
0.46
0.54
2020-08-05 00:00:00
Brazil
0.46
0.54
2020-08-06 00:00:00
Brazil
0.46
0.54
2020-08-07 00:00:00
Brazil
0.46
0.54
2020-08-08 00:00:00
Brazil
0.46
0.54
2020-08-09 00:00:00
Brazil
0.48
0.52
2020-08-10 00:00:00
Brazil
0.47
0.53
2020-08-11 00:00:00
Brazil
0.48
0.52
2020-08-12 00:00:00
Brazil
0.48
0.52
2020-08-13 00:00:00
Brazil
0.48
0.52
2020-08-14 00:00:00
Brazil
0.49
0.51
2020-08-15 00:00:00
Brazil
0.49
0.51
2020-08-16 00:00:00
Brazil
0.48
0.52
2020-08-17 00:00:00
Brazil
0.48
0.52
2020-08-18 00:00:00
Brazil
0.47
0.53
2020-08-19 00:00:00
Brazil
0.48
0.52
2020-08-20 00:00:00
Brazil
0.48
0.52
2020-08-21 00:00:00
Brazil
0.49
0.51
2020-08-22 00:00:00
Brazil
0.49
0.51
2020-08-23 00:00:00
Brazil
0.5
0.5
2020-08-24 00:00:00
Brazil
0.51
0.49
2020-08-25 00:00:00
Brazil
0.52
0.48
2020-08-26 00:00:00
Brazil
0.51
0.49
2020-08-27 00:00:00
Brazil
0.51
0.49
2020-08-28 00:00:00
Brazil
0.52
0.48
2020-08-29 00:00:00
Brazil
0.53
0.47
2020-08-30 00:00:00
Brazil
0.51
0.49
2020-08-31 00:00:00
Brazil
0.5
0.5
2020-09-01 00:00:00
Brazil
0.51
0.49
2020-09-02 00:00:00
Brazil
0.5
0.5
2020-09-03 00:00:00
Brazil
0.51
0.49
2020-09-04 00:00:00
Brazil
0.49
0.51
2020-09-05 00:00:00
Brazil
0.48
0.52
2020-09-06 00:00:00
Brazil
0.5
0.5
2020-09-07 00:00:00
Brazil
0.49
0.51
2020-09-08 00:00:00
Brazil
0.5
0.5
2020-09-09 00:00:00
Brazil
0.51
0.49
2020-09-10 00:00:00
Brazil
0.5
0.5
2020-09-11 00:00:00
Brazil
0.49
0.51
2020-09-12 00:00:00
Brazil
0.49
0.51
2020-09-13 00:00:00
Brazil
0.49
0.51
2020-09-14 00:00:00
Brazil
0.49
0.51
2020-09-15 00:00:00
Brazil
0.48
0.52
2020-09-16 00:00:00
Brazil
0.47
0.53
2020-09-17 00:00:00
Brazil
0.47
0.53
2020-09-18 00:00:00
Brazil
0.48
0.52
2020-09-19 00:00:00
Brazil
0.47
0.53
2020-09-20 00:00:00
Brazil
0.45
0.55
2020-09-21 00:00:00
Brazil
0.46
0.54
2020-09-22 00:00:00
Brazil
0.47
0.53
2020-09-23 00:00:00
Brazil
0.47
0.53
2020-09-24 00:00:00
Brazil
0.46
0.54
2020-09-25 00:00:00
Brazil
0.47
0.53
2020-09-26 00:00:00
Brazil
0.47
0.53
2020-09-27 00:00:00
Brazil
0.47
0.53
2020-09-28 00:00:00
Brazil
0.47
0.53
2020-09-29 00:00:00
Brazil
0.47
0.53
2020-09-30 00:00:00
Brazil
0.47
0.53
2020-10-01 00:00:00
Brazil
0.46
0.54
2020-10-02 00:00:00
Brazil
0.47
0.53
2020-10-03 00:00:00
Brazil
0.47
0.53
2020-10-04 00:00:00
Brazil
0.49
0.51
2020-10-05 00:00:00
Brazil
0.48
0.52
2020-10-06 00:00:00
Brazil
0.47
0.53
2020-10-07 00:00:00
Brazil
0.47
0.53
2020-10-08 00:00:00
Brazil
0.47
0.53
2020-10-09 00:00:00
Brazil
0.48
0.52
2020-10-10 00:00:00
Brazil
0.47
0.53
2020-10-11 00:00:00
Brazil
0.48
0.52
2020-10-12 00:00:00
Brazil
0.49
0.51
2020-10-13 00:00:00
Brazil
0.5
0.5
2020-10-14 00:00:00
Brazil
0.49
0.51
2020-10-15 00:00:00
Brazil
0.51
0.49
2020-10-16 00:00:00
Brazil
0.49
0.51
2020-10-17 00:00:00
Brazil
0.5
0.5
2020-10-18 00:00:00
Brazil
0.48
0.52
2020-10-19 00:00:00
Brazil
0.48
0.52
2020-10-20 00:00:00
Brazil
0.47
0.53
2020-10-21 00:00:00
Brazil
0.47
0.53
2020-10-22 00:00:00
Brazil
0.48
0.52
2020-10-23 00:00:00
Brazil
0.48
0.52
2020-10-24 00:00:00
Brazil
0.49
0.51
2020-10-25 00:00:00
Brazil
0.49
0.51
2020-10-26 00:00:00
Brazil
0.48
0.52
2020-10-27 00:00:00
Brazil
0.48
0.52
2020-10-28 00:00:00
Brazil
0.48
0.52
2020-10-29 00:00:00
Brazil
0.46
0.54
2020-10-30 00:00:00
Brazil
0.46
0.54
2020-10-31 00:00:00
Brazil
0.46
0.54
2020-11-01 00:00:00
Brazil
0.46
0.54
2020-11-02 00:00:00
Brazil
0.46
0.54
2020-11-03 00:00:00
Brazil
0.46
0.54
2020-11-04 00:00:00
Brazil
0.47
0.53
2020-11-05 00:00:00
Brazil
0.47
0.53
2020-11-06 00:00:00
Brazil
0.46
0.54
2020-11-07 00:00:00
Brazil
0.44
0.56
2020-11-08 00:00:00
Brazil
0.44
0.56
2020-11-09 00:00:00
Brazil
0.43
0.57
2020-11-10 00:00:00
Brazil
0.43
0.57
2020-11-11 00:00:00
Brazil
0.42
0.58
2020-11-12 00:00:00
Brazil
0.43
0.57
2020-11-13 00:00:00
Brazil
0.43
0.57
2020-11-14 00:00:00
Brazil
0.45
0.55
2020-11-15 00:00:00
Brazil
0.46
0.54
2020-11-16 00:00:00
Brazil
0.47
0.53
2020-11-17 00:00:00
Brazil
0.47
0.53
2020-11-18 00:00:00
Brazil
0.45
0.55
2020-11-19 00:00:00
Brazil
0.46
0.54
2020-11-20 00:00:00
Brazil
0.47
0.53
2020-11-21 00:00:00
Brazil
0.45
0.55
2020-11-22 00:00:00
Brazil
0.45
0.55
2020-11-23 00:00:00
Brazil
0.44
0.56
2020-11-24 00:00:00
Brazil
0.45
0.55
2020-11-25 00:00:00
Brazil
0.45
0.55
2020-11-26 00:00:00
Brazil
0.44
0.56
2020-11-27 00:00:00
Brazil
0.44
0.56
2020-11-28 00:00:00
Brazil
0.46
0.54
2020-11-29 00:00:00
Brazil
0.46
0.54
2020-11-30 00:00:00
Brazil
0.47
0.53
2020-12-01 00:00:00
Brazil
0.47
0.53
2020-12-02 00:00:00
Brazil
0.48
0.52
2020-12-03 00:00:00
Brazil
0.48
0.52
2020-12-04 00:00:00
Brazil
0.48
0.52
2020-12-05 00:00:00
Brazil
0.48
0.52
2020-12-06 00:00:00
Brazil
0.47
0.53
2020-12-07 00:00:00
Brazil
0.46
0.54
2020-12-08 00:00:00
Brazil
0.45
0.55
2020-12-09 00:00:00
Brazil
0.45
0.55
2020-12-10 00:00:00
Brazil
0.46
0.54
2020-12-11 00:00:00
Brazil
0.45
0.55
2020-12-12 00:00:00
Brazil
0.45
0.55
2020-12-13 00:00:00
Brazil
0.45
0.55
2020-12-14 00:00:00
Brazil
0.46
0.54
2020-12-15 00:00:00
Brazil
0.45
0.55
2020-12-16 00:00:00
Brazil
0.45
0.55
2020-12-17 00:00:00
Brazil
0.45
0.55
2020-12-18 00:00:00
Brazil
0.47
0.53
2020-12-19 00:00:00
Brazil
0.45
0.55
2020-12-20 00:00:00
Brazil
0.45
0.55
2020-12-21 00:00:00
Brazil
0.44
0.56
2020-12-22 00:00:00
Brazil
0.45
0.55
2020-12-23 00:00:00
Brazil
0.44
0.56
2020-12-24 00:00:00
Brazil
0.43
0.57
2020-12-25 00:00:00
Brazil
0.42
0.58
2020-12-26 00:00:00
Brazil
0.42
0.58
2020-12-27 00:00:00
Brazil
0.41
0.59
2020-12-28 00:00:00
Brazil
0.41
0.59
2020-12-29 00:00:00
Brazil
0.4
0.6
2020-12-30 00:00:00
Brazil
0.42
0.58
2020-12-31 00:00:00
Brazil
0.41
0.59
2021-01-01 00:00:00
Brazil
0.42
0.58
2021-01-02 00:00:00
Brazil
0.42
0.58
2021-01-03 00:00:00
Brazil
0.41
0.59
2021-01-04 00:00:00
Brazil
0.41
0.59
2021-01-05 00:00:00
Brazil
0.41
0.59
2021-01-06 00:00:00
Brazil
0.39
0.61
2021-01-07 00:00:00
Brazil
0.39
0.61
2021-01-08 00:00:00
Brazil
0.39
0.61
2021-01-09 00:00:00
Brazil
0.4
0.6
2021-01-10 00:00:00
Brazil
0.41
0.59
2021-01-11 00:00:00
Brazil
0.41
0.59
2021-01-12 00:00:00
Brazil
0.41
0.59
2021-01-13 00:00:00
Brazil
0.42
0.58
2021-01-14 00:00:00
Brazil
0.43
0.57
2021-01-15 00:00:00
Brazil
0.42
0.58
2021-01-16 00:00:00
Brazil
0.41
0.59
2021-01-17 00:00:00
Brazil
0.41
0.59
2021-01-18 00:00:00
Brazil
0.4
0.6
2021-01-19 00:00:00
Brazil
0.39
0.61
2021-01-20 00:00:00
Brazil
0.38
0.62
2021-01-21 00:00:00
Brazil
0.38
0.62
2021-01-22 00:00:00
Brazil
0.38
0.62
2021-01-23 00:00:00
Brazil
0.38
0.62
2021-01-24 00:00:00
Brazil
0.38
0.62
2021-01-25 00:00:00
Brazil
0.38
0.62
2021-01-26 00:00:00
Brazil
0.4
0.6
2021-01-27 00:00:00
Brazil
0.39
0.61
2021-01-28 00:00:00
Brazil
0.38
0.62
2021-01-29 00:00:00
Brazil
0.39
0.61
2021-01-30 00:00:00
Brazil
0.39
0.61
2021-01-31 00:00:00
Brazil
0.38
0.62
2021-02-01 00:00:00
Brazil
0.38
0.62
2021-02-02 00:00:00
Brazil
0.37
0.63
2021-02-03 00:00:00
Brazil
0.39
0.61
2021-02-04 00:00:00
Brazil
0.38
0.62
2021-02-05 00:00:00
Brazil
0.38
0.62
2021-02-06 00:00:00
Brazil
0.36
0.64
2021-02-07 00:00:00
Brazil
0.38
0.62
2021-02-08 00:00:00
Brazil
0.39
0.61
2021-02-09 00:00:00
Brazil
0.39
0.61
2021-02-10 00:00:00
Brazil
0.4
0.6
2021-02-11 00:00:00
Brazil
0.41
0.59
2021-02-12 00:00:00
Brazil
0.42
0.58
2021-02-13 00:00:00
Brazil
0.44
0.56
2021-02-14 00:00:00
Brazil
0.45
0.55
2021-02-15 00:00:00
Brazil
0.45
0.55
2021-02-16 00:00:00
Brazil
0.45
0.55
2021-02-17 00:00:00
Brazil
0.44
0.56
2021-02-18 00:00:00
Brazil
0.44
0.56
2021-02-19 00:00:00
Brazil
0.43
0.57
2021-02-20 00:00:00
Brazil
0.42
0.58
2021-02-21 00:00:00
Brazil
0.41
0.59
2021-02-22 00:00:00
Brazil
0.4
0.6
2021-02-23 00:00:00
Brazil
0.41
0.59
2021-02-24 00:00:00
Brazil
0.41
0.59
2021-02-25 00:00:00
Brazil
0.41
0.59
2021-02-26 00:00:00
Brazil
0.41
0.59
2021-02-27 00:00:00
Brazil
0.4
0.6
2021-02-28 00:00:00
Brazil
0.4
0.6
2021-03-01 00:00:00
Brazil
0.4
0.6
2021-03-02 00:00:00
Brazil
0.39
0.61
2021-03-03 00:00:00
Brazil
0.41
0.59
2021-03-04 00:00:00
Brazil
0.4
0.6
2021-03-05 00:00:00
Brazil
0.39
0.61
2021-03-06 00:00:00
Brazil
0.38
0.62
2021-03-07 00:00:00
Brazil
0.37
0.63
2021-03-08 00:00:00
Brazil
0.35
0.65
2021-03-09 00:00:00
Brazil
0.33
0.67
2021-03-10 00:00:00
Brazil
0.31
0.69
2021-03-11 00:00:00
Brazil
0.29
0.71
2021-03-12 00:00:00
Brazil
0.29
0.71
2021-03-13 00:00:00
Brazil
0.29
0.71
2021-03-14 00:00:00
Brazil
0.29
0.71
2021-03-15 00:00:00
Brazil
0.3
0.7
2021-03-16 00:00:00
Brazil
0.3
0.7
2021-03-17 00:00:00
Brazil
0.3
0.7
2021-03-18 00:00:00
Brazil
0.31
0.69
2021-03-19 00:00:00
Brazil
0.3
0.7
2021-03-20 00:00:00
Brazil
0.3
0.7
2021-03-21 00:00:00
Brazil
0.29
0.71
2021-03-22 00:00:00
Brazil
0.28
0.72
2021-03-23 00:00:00
Brazil
0.28
0.72
2021-03-24 00:00:00
Brazil
0.28
0.72
2021-03-25 00:00:00
Brazil
0.28
0.72
2021-03-26 00:00:00
Brazil
0.29
0.71
2021-03-27 00:00:00
Brazil
0.29
0.71
2021-03-28 00:00:00
Brazil
0.3
0.7
2021-03-29 00:00:00
Brazil
0.3
0.7
2021-03-30 00:00:00
Brazil
0.31
0.69
2021-03-31 00:00:00
Brazil
0.31
0.69
2021-04-01 00:00:00
Brazil
0.32
0.68
2021-04-02 00:00:00
Brazil
0.31
0.69
2021-04-03 00:00:00
Brazil
0.31
0.69
2021-04-04 00:00:00
Brazil
0.31
0.69
2021-04-05 00:00:00
Brazil
0.31
0.69
2021-04-06 00:00:00
Brazil
0.32
0.68
2021-04-07 00:00:00
Brazil
0.32
0.68
2021-04-08 00:00:00
Brazil
0.32
0.68
2021-04-09 00:00:00
Brazil
0.32
0.68
2021-04-10 00:00:00
Brazil
0.33
0.67
2021-04-11 00:00:00
Brazil
0.33
0.67
2021-04-12 00:00:00
Brazil
0.32
0.68
2021-04-13 00:00:00
Brazil
0.3
0.7
2021-04-14 00:00:00
Brazil
0.3
0.7
2021-04-15 00:00:00
Brazil
0.31
0.69
2021-04-16 00:00:00
Brazil
0.31
0.69
2021-04-17 00:00:00
Brazil
0.32
0.68
2021-04-18 00:00:00
Brazil
0.32
0.68
2021-04-19 00:00:00
Brazil
0.33
0.67
2021-04-20 00:00:00
Brazil
0.35
0.65
2021-04-21 00:00:00
Brazil
0.35
0.65
2021-04-22 00:00:00
Brazil
0.35
0.65
2021-04-23 00:00:00
Brazil
0.35
0.65
2021-04-24 00:00:00
Brazil
0.36
0.64
2021-04-25 00:00:00
Brazil
0.36
0.64
2021-04-26 00:00:00
Brazil
0.36
0.64
2021-04-27 00:00:00
Brazil
0.36
0.64
2021-04-28 00:00:00
Brazil
0.37
0.63
2021-04-29 00:00:00
Brazil
0.37
0.63
2021-04-30 00:00:00
Brazil
0.37
0.63
2021-05-01 00:00:00
Brazil
0.38
0.62
2021-05-02 00:00:00
Brazil
0.38
0.62
2021-05-03 00:00:00
Brazil
0.38
0.62
2021-05-04 00:00:00
Brazil
0.38
0.62
2021-05-05 00:00:00
Brazil
0.37
0.63
2021-05-06 00:00:00
Brazil
0.38
0.62
2021-05-07 00:00:00
Brazil
0.38
0.62
2021-05-08 00:00:00
Brazil
0.38
0.62
2021-05-09 00:00:00
Brazil
0.36
0.64
2021-05-10 00:00:00
Brazil
0.37
0.63
2021-05-11 00:00:00
Brazil
0.37
0.63
2021-05-12 00:00:00
Brazil
0.38
0.62
2021-05-13 00:00:00
Brazil
0.38
0.62
2021-05-14 00:00:00
Brazil
0.37
0.63
2021-05-15 00:00:00
Brazil
0.37
0.63
2021-05-16 00:00:00
Brazil
0.38
0.62
2021-05-17 00:00:00
Brazil
0.37
0.63
2021-05-18 00:00:00
Brazil
0.37
0.63
2021-05-19 00:00:00
Brazil
0.37
0.63
2021-05-20 00:00:00
Brazil
0.36
0.64
2021-05-21 00:00:00
Brazil
0.36
0.64
2021-05-22 00:00:00
Brazil
0.36
0.64
2021-05-23 00:00:00
Brazil
0.36
0.64
2021-05-24 00:00:00
Brazil
0.35
0.65
2021-05-25 00:00:00
Brazil
0.35
0.65
2021-05-26 00:00:00
Brazil
0.35
0.65
2021-05-27 00:00:00
Brazil
0.35
0.65
2021-05-28 00:00:00
Brazil
0.35
0.65
2021-05-29 00:00:00
Brazil
0.34
0.66
2021-05-30 00:00:00
Brazil
0.34
0.66
2021-05-31 00:00:00
Brazil
0.35
0.65
2021-06-01 00:00:00
Brazil
0.34
0.66
2021-06-02 00:00:00
Brazil
0.33
0.67
2021-06-03 00:00:00
Brazil
0.34
0.66
2021-06-04 00:00:00
Brazil
0.34
0.66
2021-06-05 00:00:00
Brazil
0.35
0.65
2021-06-06 00:00:00
Brazil
0.34
0.66
2021-06-07 00:00:00
Brazil
0.34
0.66
2021-06-08 00:00:00
Brazil
0.36
0.64
2021-06-09 00:00:00
Brazil
0.36
0.64
2021-06-10 00:00:00
Brazil
0.35
0.65
2021-06-11 00:00:00
Brazil
0.35
0.65
2021-06-12 00:00:00
Brazil
0.34
0.66
2021-06-13 00:00:00
Brazil
0.35
0.65
2021-06-14 00:00:00
Brazil
0.35
0.65
2021-06-15 00:00:00
Brazil
0.34
0.66
2021-06-16 00:00:00
Brazil
0.36
0.64
2021-06-17 00:00:00
Brazil
0.35
0.65
2021-06-18 00:00:00
Brazil
0.36
0.64
2021-06-19 00:00:00
Brazil
0.36
0.64
2021-06-20 00:00:00
Brazil
0.36
0.64
2021-06-21 00:00:00
Brazil
0.36
0.64
2021-06-22 00:00:00
Brazil
0.37
0.63
2021-06-23 00:00:00
Brazil
0.35
0.65
2021-06-24 00:00:00
Brazil
0.36
0.64
2021-06-25 00:00:00
Brazil
0.36
0.64
2021-06-26 00:00:00
Brazil
0.37
0.63
2021-06-27 00:00:00
Brazil
0.38
0.62
2021-06-28 00:00:00
Brazil
0.38
0.62
2021-06-29 00:00:00
Brazil
0.38
0.62
2021-06-30 00:00:00
Brazil
0.38
0.62
2021-07-01 00:00:00
Brazil
0.38
0.62
2021-07-02 00:00:00
Brazil
0.39
0.61
2021-07-03 00:00:00
Brazil
0.38
0.62
2021-07-04 00:00:00
Brazil
0.37
0.63
2021-07-05 00:00:00
Brazil
0.37
0.63
2021-07-06 00:00:00
Brazil
0.37
0.63
2021-07-07 00:00:00
Brazil
0.38
0.62
2021-07-08 00:00:00
Brazil
0.38
0.62
2021-07-09 00:00:00
Brazil
0.38
0.62
2021-07-10 00:00:00
Brazil
0.38
0.62
2021-07-11 00:00:00
Brazil
0.38
0.62
2021-07-12 00:00:00
Brazil
0.38
0.62
2021-07-13 00:00:00
Brazil
0.38
0.62
2021-07-14 00:00:00
Brazil
0.38
0.62
2021-07-15 00:00:00
Brazil
0.38
0.62
2021-07-16 00:00:00
Brazil
0.37
0.63
2021-07-17 00:00:00
Brazil
0.38
0.62
2021-07-18 00:00:00
Brazil
0.38
0.62
2021-07-19 00:00:00
Brazil
0.39
0.61
2021-07-20 00:00:00
Brazil
0.39
0.61
2021-07-21 00:00:00
Brazil
0.41
0.59
2021-07-22 00:00:00
Brazil
0.4
0.6
2021-07-23 00:00:00
Brazil
0.41
0.59
2021-07-24 00:00:00
Brazil
0.41
0.59
2021-07-25 00:00:00
Brazil
0.41
0.59
2021-07-26 00:00:00
Brazil
0.41
0.59
2021-07-27 00:00:00
Brazil
0.41
0.59
2021-07-28 00:00:00
Brazil
0.39
0.61
2021-07-29 00:00:00
Brazil
0.39
0.61
2021-07-30 00:00:00
Brazil
0.39
0.61
2021-07-31 00:00:00
Brazil
0.39
0.61
2021-08-01 00:00:00
Brazil
0.39
0.61
2021-08-02 00:00:00
Brazil
0.4
0.6
2021-08-03 00:00:00
Brazil
0.39
0.61
2021-08-04 00:00:00
Brazil
0.4
0.6
2021-08-05 00:00:00
Brazil
0.41
0.59
2021-08-06 00:00:00
Brazil
0.4
0.6
2021-08-07 00:00:00
Brazil
0.41
0.59
2021-08-08 00:00:00
Brazil
0.41
0.59
2021-08-09 00:00:00
Brazil
0.4
0.6
2021-08-10 00:00:00
Brazil
0.4
0.6
2021-08-11 00:00:00
Brazil
0.39
0.61
2021-08-12 00:00:00
Brazil
0.4
0.6
2021-08-13 00:00:00
Brazil
0.4
0.6
2021-08-14 00:00:00
Brazil
0.41
0.59
2021-08-15 00:00:00
Brazil
0.41
0.59
2021-08-16 00:00:00
Brazil
0.41
0.59
2021-08-17 00:00:00
Brazil
0.4
0.6
2021-08-18 00:00:00
Brazil
0.41
0.59
2021-08-19 00:00:00
Brazil
0.38
0.62
2021-08-20 00:00:00
Brazil
0.38
0.62
2021-08-21 00:00:00
Brazil
0.36
0.64
2021-08-22 00:00:00
Brazil
0.37
0.63
2021-08-23 00:00:00
Brazil
0.36
0.64
2021-08-24 00:00:00
Brazil
0.37
0.63
2021-08-25 00:00:00
Brazil
0.37
0.63
2021-08-26 00:00:00
Brazil
0.37
0.63
2021-08-27 00:00:00
Brazil
0.38
0.62
2021-08-28 00:00:00
Brazil
0.37
0.63
2021-08-29 00:00:00
Brazil
0.36
0.64
2021-08-30 00:00:00
Brazil
0.36
0.64
2021-08-31 00:00:00
Brazil
0.36
0.64
2021-09-01 00:00:00
Brazil
0.35
0.65
2021-09-02 00:00:00
Brazil
0.35
0.65
2021-09-03 00:00:00
Brazil
0.35
0.65
2021-09-04 00:00:00
Brazil
0.35
0.65
2021-09-05 00:00:00
Brazil
0.35
0.65
2021-09-06 00:00:00
Brazil
0.34
0.66
2021-09-07 00:00:00
Brazil
0.33
0.67
2021-09-08 00:00:00
Brazil
0.34
0.66
2021-09-09 00:00:00
Brazil
0.33
0.67
2021-09-10 00:00:00
Brazil
0.32
0.68
2021-09-11 00:00:00
Brazil
0.32
0.68
2021-09-12 00:00:00
Brazil
0.32
0.68
2021-09-13 00:00:00
Brazil
0.33
0.67
2021-09-14 00:00:00
Brazil
0.33
0.67
2021-09-15 00:00:00
Brazil
0.31
0.69
2021-09-16 00:00:00
Brazil
0.33
0.67
2021-09-17 00:00:00
Brazil
0.34
0.66
2021-09-18 00:00:00
Brazil
0.34
0.66
2021-09-19 00:00:00
Brazil
0.34
0.66
2021-09-20 00:00:00
Brazil
0.34
0.66
2021-09-21 00:00:00
Brazil
0.35
0.65
2021-09-22 00:00:00
Brazil
0.34
0.66
2021-09-23 00:00:00
Brazil
0.33
0.67
2021-09-24 00:00:00
Brazil
0.33
0.67
2021-09-25 00:00:00
Brazil
0.32
0.68
2021-09-26 00:00:00
Brazil
0.32
0.68
2021-09-27 00:00:00
Brazil
0.32
0.68
2021-09-28 00:00:00
Brazil
0.31
0.69
2021-09-29 00:00:00
Brazil
0.32
0.68
2021-09-30 00:00:00
Brazil
0.33
0.67
2021-10-01 00:00:00
Brazil
0.33
0.67
2021-10-02 00:00:00
Brazil
0.34
0.66
2021-10-03 00:00:00
Brazil
0.33
0.67
2021-10-04 00:00:00
Brazil
0.34
0.66
2021-10-05 00:00:00
Brazil
0.35
0.65
2021-10-06 00:00:00
Brazil
0.35
0.65
2021-10-07 00:00:00
Brazil
0.35
0.65
2021-10-08 00:00:00
Brazil
0.35
0.65
2021-10-09 00:00:00
Brazil
0.34
0.66
2021-10-10 00:00:00
Brazil
0.35
0.65
2021-10-11 00:00:00
Brazil
0.34
0.66
2021-10-12 00:00:00
Brazil
0.32
0.68
2021-10-13 00:00:00
Brazil
0.32
0.68
2021-10-14 00:00:00
Brazil
0.32
0.68
2021-10-15 00:00:00
Brazil
0.32
0.68
2021-10-16 00:00:00
Brazil
0.33
0.67
2021-10-17 00:00:00
Brazil
0.33
0.67
2021-10-18 00:00:00
Brazil
0.33
0.67
2021-10-19 00:00:00
Brazil
0.34
0.66
2021-10-20 00:00:00
Brazil
0.34
0.66
2021-10-21 00:00:00
Brazil
0.34
0.66
2021-10-22 00:00:00
Brazil
0.34
0.66
2021-10-23 00:00:00
Brazil
0.35
0.65
2021-10-24 00:00:00
Brazil
0.35
0.65
2021-10-25 00:00:00
Brazil
0.35
0.65
2021-10-26 00:00:00
Brazil
0.34
0.66
2021-10-27 00:00:00
Brazil
0.34
0.66
2021-10-28 00:00:00
Brazil
0.35
0.65
2021-10-31 00:00:00
Brazil
0.32
0.68
2021-11-01 00:00:00
Brazil
0.33
0.67
2021-11-02 00:00:00
Brazil
0.32
0.68
2021-11-03 00:00:00
Brazil
0.32
0.68
2021-11-04 00:00:00
Brazil
0.32
0.68
2021-11-05 00:00:00
Brazil
0.32
0.68
2021-11-06 00:00:00
Brazil
0.32
0.68
2021-11-07 00:00:00
Brazil
0.33
0.67
2021-11-08 00:00:00
Brazil
0.33
0.67
2021-11-09 00:00:00
Brazil
0.34
0.66
2021-11-10 00:00:00
Brazil
0.34
0.66
2021-11-11 00:00:00
Brazil
0.34
0.66
2021-11-12 00:00:00
Brazil
0.33
0.67
2021-11-13 00:00:00
Brazil
0.34
0.66
2021-11-14 00:00:00
Brazil
0.34
0.66
2021-11-15 00:00:00
Brazil
0.34
0.66
2021-11-16 00:00:00
Brazil
0.34
0.66
2021-11-17 00:00:00
Brazil
0.33
0.67
2021-11-18 00:00:00
Brazil
0.34
0.66
2021-11-19 00:00:00
Brazil
0.34
0.66
2021-11-20 00:00:00
Brazil
0.34
0.66
2021-11-21 00:00:00
Brazil
0.34
0.66
2021-11-22 00:00:00
Brazil
0.35
0.65
2021-11-23 00:00:00
Brazil
0.36
0.64
2021-11-24 00:00:00
Brazil
0.36
0.64
2021-11-25 00:00:00
Brazil
0.35
0.65
2021-11-26 00:00:00
Brazil
0.36
0.64
2021-11-27 00:00:00
Brazil
0.36
0.64
2021-11-28 00:00:00
Brazil
0.36
0.64
2021-11-29 00:00:00
Brazil
0.36
0.64
2021-11-30 00:00:00
Brazil
0.36
0.64
2021-12-01 00:00:00
Brazil
0.37
0.63
2021-12-02 00:00:00
Brazil
0.37
0.63
2021-12-03 00:00:00
Brazil
0.37
0.63
2021-12-04 00:00:00
Brazil
0.36
0.64
2021-12-05 00:00:00
Brazil
0.37
0.63
2021-12-06 00:00:00
Brazil
0.37
0.63
2021-12-07 00:00:00
Brazil
0.35
0.65
2021-12-08 00:00:00
Brazil
0.35
0.65
2021-12-09 00:00:00
Brazil
0.36
0.64
2021-12-10 00:00:00
Brazil
0.36
0.64
2021-12-11 00:00:00
Brazil
0.36
0.64
2021-12-12 00:00:00
Brazil
0.36
0.64
2021-12-13 00:00:00
Brazil
0.36
0.64
2021-12-14 00:00:00
Brazil
0.36
0.64
2021-12-15 00:00:00
Brazil
0.37
0.63
2021-12-16 00:00:00
Brazil
0.37
0.63
2021-12-17 00:00:00
Brazil
0.37
0.63
2021-12-18 00:00:00
Brazil
0.37
0.63
2021-12-19 00:00:00
Brazil
0.38
0.62
2021-12-20 00:00:00
Brazil
0.38
0.62
2021-12-21 00:00:00
Brazil
0.39
0.61
2021-12-22 00:00:00
Brazil
0.38
0.62
2021-12-23 00:00:00
Brazil
0.36
0.64
2021-12-24 00:00:00
Brazil
0.35
0.65
2021-12-25 00:00:00
Brazil
0.35
0.65
2021-12-26 00:00:00
Brazil
0.36
0.64
2021-12-27 00:00:00
Brazil
0.35
0.65
2021-12-28 00:00:00
Brazil
0.35
0.65
2021-12-29 00:00:00
Brazil
0.34
0.66
2021-12-30 00:00:00
Brazil
0.35
0.65
2021-12-31 00:00:00
Brazil
0.35
0.65
2022-01-01 00:00:00
Brazil
0.36
0.64
2022-01-02 00:00:00
Brazil
0.36
0.64
2022-01-03 00:00:00
Brazil
0.36
0.64
2022-01-04 00:00:00
Brazil
0.37
0.63
2022-01-05 00:00:00
Brazil
0.38
0.62
2022-01-06 00:00:00
Brazil
0.37
0.63
2022-01-07 00:00:00
Brazil
0.37
0.63
2022-01-08 00:00:00
Brazil
0.37
0.63
2022-01-09 00:00:00
Brazil
0.37
0.63
2022-01-10 00:00:00
Brazil
0.37
0.63
2022-01-11 00:00:00
Brazil
0.38
0.62
2022-01-12 00:00:00
Brazil
0.37
0.63
2022-01-13 00:00:00
Brazil
0.38
0.62
2022-01-14 00:00:00
Brazil
0.38
0.62
2022-01-15 00:00:00
Brazil
0.37
0.63
2022-01-16 00:00:00
Brazil
0.37
0.63
2022-01-17 00:00:00
Brazil
0.37
0.63
2022-01-18 00:00:00
Brazil
0.36
0.64
2022-01-19 00:00:00
Brazil
0.37
0.63
2022-01-20 00:00:00
Brazil
0.35
0.65
2022-01-21 00:00:00
Brazil
0.36
0.64
2022-01-22 00:00:00
Brazil
0.37
0.63
2022-01-23 00:00:00
Brazil
0.38
0.62
2022-01-24 00:00:00
Brazil
0.38
0.62
2022-01-25 00:00:00
Brazil
0.38
0.62
2020-01-06 00:00:00
Canada
0.46
0.54
2020-01-07 00:00:00
Canada
0.46
0.54
2020-01-08 00:00:00
Canada
0.46
0.54
2020-01-09 00:00:00
Canada
0.46
0.54
2020-01-10 00:00:00
Canada
0.44
0.56
2020-01-11 00:00:00
Canada
0.45
0.55
2020-01-12 00:00:00
Canada
0.45
0.55
2020-01-13 00:00:00
Canada
0.45
0.55
2020-01-14 00:00:00
Canada
0.45
0.55
2020-01-15 00:00:00
Canada
0.45
0.55
2020-01-16 00:00:00
Canada
0.45
0.55
2020-01-17 00:00:00
Canada
0.45
0.55
2020-01-18 00:00:00
Canada
0.45
0.55
2020-01-19 00:00:00
Canada
0.45
0.55
2020-01-20 00:00:00
Canada
0.45
0.55
2020-01-21 00:00:00
Canada
0.45
0.55
2020-01-22 00:00:00
Canada
0.45
0.55
2020-01-23 00:00:00
Canada
0.45
0.55
2020-01-24 00:00:00
Canada
0.45
0.55
2020-01-25 00:00:00
Canada
0.44
0.56
2020-01-26 00:00:00
Canada
0.43
0.57
2020-01-27 00:00:00
Canada
0.44
0.56
2020-01-28 00:00:00
Canada
0.44
0.56
2020-01-29 00:00:00
Canada
0.43
0.57
2020-01-30 00:00:00
Canada
0.44
0.56
2020-01-31 00:00:00
Canada
0.44
0.56
2020-02-01 00:00:00
Canada
0.45
0.55
2020-02-02 00:00:00
Canada
0.47
0.53
2020-02-03 00:00:00
Canada
0.47
0.53
2020-02-04 00:00:00
Canada
0.47
0.53
2020-02-05 00:00:00
Canada
0.48
0.52
2020-02-06 00:00:00
Canada
0.48
0.52
2020-02-07 00:00:00
Canada
0.47
0.53
2020-02-08 00:00:00
Canada
0.47
0.53
2020-02-09 00:00:00
Canada
0.45
0.55
2020-02-10 00:00:00
Canada
0.44
0.56
2020-02-11 00:00:00
Canada
0.44
0.56
2020-02-12 00:00:00
Canada
0.44
0.56
2020-02-13 00:00:00
Canada
0.43
0.57
2020-02-14 00:00:00
Canada
0.42
0.58
2020-02-15 00:00:00
Canada
0.42
0.58
2020-02-16 00:00:00
Canada
0.42
0.58
2020-02-17 00:00:00
Canada
0.42
0.58
2020-02-18 00:00:00
Canada
0.41
0.59
2020-02-19 00:00:00
Canada
0.4
0.6
2020-02-20 00:00:00
Canada
0.4
0.6
2020-02-21 00:00:00
Canada
0.4
0.6
2020-02-22 00:00:00
Canada
0.41
0.59
2020-02-23 00:00:00
Canada
0.41
0.59
2020-02-24 00:00:00
Canada
0.41
0.59
2020-02-25 00:00:00
Canada
0.41
0.59
2020-02-26 00:00:00
Canada
0.41
0.59
2020-02-27 00:00:00
Canada
0.41
0.59
2020-02-28 00:00:00
Canada
0.4
0.6
2020-02-29 00:00:00
Canada
0.39
0.61
2020-03-01 00:00:00
Canada
0.37
0.63
2020-03-02 00:00:00
Canada
0.37
0.63
2020-03-03 00:00:00
Canada
0.37
0.63
2020-03-04 00:00:00
Canada
0.37
0.63
2020-03-05 00:00:00
Canada
0.37
0.63
2020-03-06 00:00:00
Canada
0.38
0.62
2020-03-07 00:00:00
Canada
0.39
0.61
2020-03-08 00:00:00
Canada
0.41
0.59
2020-03-09 00:00:00
Canada
0.41
0.59
2020-03-10 00:00:00
Canada
0.41
0.59
2020-03-11 00:00:00
Canada
0.41
0.59
2020-03-12 00:00:00
Canada
0.41
0.59
2020-03-13 00:00:00
Canada
0.41
0.59
2020-03-14 00:00:00
Canada
0.4
0.6
2020-03-15 00:00:00
Canada
0.4
0.6
2020-03-16 00:00:00
Canada
0.4
0.6
2020-03-17 00:00:00
Canada
0.4
0.6
2020-03-18 00:00:00
Canada
0.41
0.59
2020-03-19 00:00:00
Canada
0.42
0.58
2020-03-20 00:00:00
Canada
0.44
0.56
2020-03-21 00:00:00
Canada
0.44
0.56
2020-03-22 00:00:00
Canada
0.44
0.56
2020-03-23 00:00:00
Canada
0.45
0.55
2020-03-24 00:00:00
Canada
0.45
0.55
2020-03-25 00:00:00
Canada
0.45
0.55
2020-03-26 00:00:00
Canada
0.44
0.56
2020-03-27 00:00:00
Canada
0.44
0.56
2020-03-28 00:00:00
Canada
0.44
0.56
2020-03-29 00:00:00
Canada
0.45
0.55
2020-03-30 00:00:00
Canada
0.45
0.55
2020-03-31 00:00:00
Canada
0.45
0.55
2020-04-01 00:00:00
Canada
0.46
0.54
2020-04-02 00:00:00
Canada
0.48
0.52
2020-04-03 00:00:00
Canada
0.48
0.52
2020-04-04 00:00:00
Canada
0.48
0.52
2020-04-05 00:00:00
Canada
0.48
0.52
2020-04-06 00:00:00
Canada
0.48
0.52
2020-04-07 00:00:00
Canada
0.5
0.5
2020-04-08 00:00:00
Canada
0.5
0.5
2020-04-09 00:00:00
Canada
0.5
0.5
2020-04-10 00:00:00
Canada
0.5
0.5
2020-04-11 00:00:00
Canada
0.5
0.5
2020-04-12 00:00:00
Canada
0.5
0.5
2020-04-13 00:00:00
Canada
0.49
0.51
2020-04-14 00:00:00
Canada
0.5
0.5
2020-04-15 00:00:00
Canada
0.5
0.5
2020-04-16 00:00:00
Canada
0.5
0.5
2020-04-17 00:00:00
Canada
0.51
0.49
2020-04-18 00:00:00
Canada
0.51
0.49
2020-04-19 00:00:00
Canada
0.52
0.48
2020-04-20 00:00:00
Canada
0.54
0.46
2020-04-21 00:00:00
Canada
0.52
0.48
2020-04-22 00:00:00
Canada
0.53
0.47
2020-04-23 00:00:00
Canada
0.53
0.47
2020-04-24 00:00:00
Canada
0.53
0.47
2020-04-25 00:00:00
Canada
0.54
0.46
2020-04-26 00:00:00
Canada
0.53
0.47
2020-04-27 00:00:00
Canada
0.53
0.47
2020-04-28 00:00:00
Canada
0.54
0.46
2020-04-29 00:00:00
Canada
0.53
0.47
2020-04-30 00:00:00
Canada
0.53
0.47
2020-05-01 00:00:00
Canada
0.53
0.47
2020-05-02 00:00:00
Canada
0.52
0.48
2020-05-03 00:00:00
Canada
0.52
0.48
2020-05-04 00:00:00
Canada
0.52
0.48
2020-05-05 00:00:00
Canada
0.52
0.48
2020-05-06 00:00:00
Canada
0.52
0.48
2020-05-07 00:00:00
Canada
0.51
0.49
2020-05-08 00:00:00
Canada
0.51
0.49
2020-05-09 00:00:00
Canada
0.52
0.48
2020-05-10 00:00:00
Canada
0.51
0.49
2020-05-11 00:00:00
Canada
0.52
0.48
2020-05-12 00:00:00
Canada
0.52
0.48
2020-05-13 00:00:00
Canada
0.53
0.47
2020-05-14 00:00:00
Canada
0.54
0.46
2020-05-15 00:00:00
Canada
0.55
0.45
2020-05-16 00:00:00
Canada
0.55
0.45
2020-05-17 00:00:00
Canada
0.55
0.45
2020-05-18 00:00:00
Canada
0.55
0.45
2020-05-19 00:00:00
Canada
0.56
0.44
2020-05-20 00:00:00
Canada
0.55
0.45
2020-05-21 00:00:00
Canada
0.55
0.45
2020-05-22 00:00:00
Canada
0.54
0.46
2020-05-23 00:00:00
Canada
0.53
0.47
2020-05-24 00:00:00
Canada
0.54
0.46
2020-05-25 00:00:00
Canada
0.54
0.46
2020-05-26 00:00:00
Canada
0.53
0.47
2020-05-27 00:00:00
Canada
0.54
0.46
2020-05-28 00:00:00
Canada
0.53
0.47
2020-05-29 00:00:00
Canada
0.54
0.46
2020-05-30 00:00:00
Canada
0.54
0.46
2020-05-31 00:00:00
Canada
0.54
0.46
2020-06-01 00:00:00
Canada
0.54
0.46
2020-06-02 00:00:00
Canada
0.53
0.47
2020-06-03 00:00:00
Canada
0.53
0.47
2020-06-04 00:00:00
Canada
0.51
0.49
2020-06-05 00:00:00
Canada
0.52
0.48
2020-06-06 00:00:00
Canada
0.51
0.49
2020-06-07 00:00:00
Canada
0.51
0.49
2020-06-08 00:00:00
Canada
0.5
0.5
2020-06-09 00:00:00
Canada
0.51
0.49
2020-06-10 00:00:00
Canada
0.53
0.47
2020-06-11 00:00:00
Canada
0.54
0.46
2020-06-12 00:00:00
Canada
0.53
0.47
2020-06-13 00:00:00
Canada
0.53
0.47
2020-06-14 00:00:00
Canada
0.53
0.47
2020-06-15 00:00:00
Canada
0.54
0.46
2020-06-16 00:00:00
Canada
0.53
0.47
2020-06-17 00:00:00
Canada
0.51
0.49
2020-06-18 00:00:00
Canada
0.52
0.48
2020-06-19 00:00:00
Canada
0.52
0.48
2020-06-20 00:00:00
Canada
0.51
0.49
2020-06-21 00:00:00
Canada
0.51
0.49
2020-06-22 00:00:00
Canada
0.5
0.5
2020-06-23 00:00:00
Canada
0.5
0.5
2020-06-24 00:00:00
Canada
0.51
0.49
2020-06-25 00:00:00
Canada
0.5
0.5
2020-06-26 00:00:00
Canada
0.5
0.5
2020-06-27 00:00:00
Canada
0.51
0.49
2020-06-28 00:00:00
Canada
0.52
0.48
2020-06-29 00:00:00
Canada
0.52
0.48
2020-06-30 00:00:00
Canada
0.53
0.47
2020-07-01 00:00:00
Canada
0.53
0.47
2020-07-02 00:00:00
Canada
0.52
0.48
2020-07-03 00:00:00
Canada
0.52
0.48
2020-07-04 00:00:00
Canada
0.52
0.48
2020-07-05 00:00:00
Canada
0.51
0.49
2020-07-06 00:00:00
Canada
0.52
0.48
2020-07-07 00:00:00
Canada
0.52
0.48
2020-07-08 00:00:00
Canada
0.52
0.48
2020-07-09 00:00:00
Canada
0.53
0.47
2020-07-10 00:00:00
Canada
0.52
0.48
2020-07-11 00:00:00
Canada
0.52
0.48
2020-07-12 00:00:00
Canada
0.51
0.49
2020-07-13 00:00:00
Canada
0.5
0.5
2020-07-14 00:00:00
Canada
0.49
0.51
2020-07-15 00:00:00
Canada
0.49
0.51
2020-07-16 00:00:00
Canada
0.48
0.52
2020-07-17 00:00:00
Canada
0.49
0.51
2020-07-18 00:00:00
Canada
0.5
0.5
2020-07-19 00:00:00
Canada
0.48
0.52
2020-07-20 00:00:00
Canada
0.49
0.51
2020-07-21 00:00:00
Canada
0.49
0.51
2020-07-22 00:00:00
Canada
0.51
0.49
2020-07-23 00:00:00
Canada
0.51
0.49
2020-07-24 00:00:00
Canada
0.5
0.5
2020-07-25 00:00:00
Canada
0.49
0.51
2020-07-26 00:00:00
Canada
0.5
0.5
2020-07-27 00:00:00
Canada
0.49
0.51
2020-07-28 00:00:00
Canada
0.5
0.5
2020-07-29 00:00:00
Canada
0.49
0.51
2020-07-30 00:00:00
Canada
0.48
0.52
2020-07-31 00:00:00
Canada
0.48
0.52
2020-08-01 00:00:00
Canada
0.49
0.51
2020-08-02 00:00:00
Canada
0.5
0.5
2020-08-03 00:00:00
Canada
0.5
0.5
2020-08-04 00:00:00
Canada
0.49
0.51
2020-08-05 00:00:00
Canada
0.49
0.51
2020-08-06 00:00:00
Canada
0.5
0.5
2020-08-07 00:00:00
Canada
0.51
0.49
2020-08-08 00:00:00
Canada
0.51
0.49
2020-08-09 00:00:00
Canada
0.52
0.48
2020-08-10 00:00:00
Canada
0.51
0.49
2020-08-11 00:00:00
Canada
0.52
0.48
2020-08-12 00:00:00
Canada
0.52
0.48
2020-08-13 00:00:00
Canada
0.52
0.48
2020-08-14 00:00:00
Canada
0.51
0.49
2020-08-15 00:00:00
Canada
0.51
0.49
2020-08-16 00:00:00
Canada
0.5
0.5
2020-08-17 00:00:00
Canada
0.51
0.49
2020-08-18 00:00:00
Canada
0.51
0.49
2020-08-19 00:00:00
Canada
0.51
0.49
2020-08-20 00:00:00
Canada
0.5
0.5
2020-08-21 00:00:00
Canada
0.51
0.49
2020-08-22 00:00:00
Canada
0.51
0.49
2020-08-23 00:00:00
Canada
0.5
0.5
2020-08-24 00:00:00
Canada
0.49
0.51
2020-08-25 00:00:00
Canada
0.49
0.51
2020-08-26 00:00:00
Canada
0.49
0.51
2020-08-27 00:00:00
Canada
0.49
0.51
2020-08-28 00:00:00
Canada
0.48
0.52
2020-08-29 00:00:00
Canada
0.49
0.51
2020-08-30 00:00:00
Canada
0.5
0.5
2020-08-31 00:00:00
Canada
0.51
0.49
2020-09-01 00:00:00
Canada
0.51
0.49
2020-09-02 00:00:00
Canada
0.51
0.49
2020-09-03 00:00:00
Canada
0.51
0.49
2020-09-04 00:00:00
Canada
0.51
0.49
2020-09-05 00:00:00
Canada
0.5
0.5
2020-09-06 00:00:00
Canada
0.5
0.5
2020-09-07 00:00:00
Canada
0.49
0.51
2020-09-08 00:00:00
Canada
0.48
0.52
2020-09-09 00:00:00
Canada
0.47
0.53
2020-09-10 00:00:00
Canada
0.47
0.53
2020-09-11 00:00:00
Canada
0.46
0.54
2020-09-12 00:00:00
Canada
0.46
0.54
2020-09-13 00:00:00
Canada
0.45
0.55
2020-09-14 00:00:00
Canada
0.46
0.54
2020-09-15 00:00:00
Canada
0.46
0.54
2020-09-16 00:00:00
Canada
0.46
0.54
2020-09-17 00:00:00
Canada
0.47
0.53
2020-09-18 00:00:00
Canada
0.47
0.53
2020-09-19 00:00:00
Canada
0.48
0.52
2020-09-20 00:00:00
Canada
0.47
0.53
2020-09-21 00:00:00
Canada
0.47
0.53
2020-09-22 00:00:00
Canada
0.46
0.54
2020-09-23 00:00:00
Canada
0.46
0.54
2020-09-24 00:00:00
Canada
0.46
0.54
2020-09-25 00:00:00
Canada
0.46
0.54
2020-09-26 00:00:00
Canada
0.45
0.55
2020-09-27 00:00:00
Canada
0.45
0.55
2020-09-28 00:00:00
Canada
0.44
0.56
2020-09-29 00:00:00
Canada
0.45
0.55
2020-09-30 00:00:00
Canada
0.44
0.56
2020-10-01 00:00:00
Canada
0.44
0.56
2020-10-02 00:00:00
Canada
0.44
0.56
2020-10-03 00:00:00
Canada
0.45
0.55
2020-10-04 00:00:00
Canada
0.45
0.55
2020-10-05 00:00:00
Canada
0.46
0.54
2020-10-06 00:00:00
Canada
0.46
0.54
2020-10-07 00:00:00
Canada
0.46
0.54
2020-10-08 00:00:00
Canada
0.47
0.53
2020-10-09 00:00:00
Canada
0.46
0.54
2020-10-10 00:00:00
Canada
0.46
0.54
2020-10-11 00:00:00
Canada
0.46
0.54
2020-10-12 00:00:00
Canada
0.46
0.54
2020-10-13 00:00:00
Canada
0.45
0.55
2020-10-14 00:00:00
Canada
0.44
0.56
2020-10-15 00:00:00
Canada
0.44
0.56
2020-10-16 00:00:00
Canada
0.44
0.56
2020-10-17 00:00:00
Canada
0.44
0.56
2020-10-18 00:00:00
Canada
0.44
0.56
2020-10-19 00:00:00
Canada
0.44
0.56
2020-10-20 00:00:00
Canada
0.44
0.56
2020-10-21 00:00:00
Canada
0.44
0.56
2020-10-22 00:00:00
Canada
0.44
0.56
2020-10-23 00:00:00
Canada
0.45
0.55
2020-10-24 00:00:00
Canada
0.45
0.55
2020-10-25 00:00:00
Canada
0.45
0.55
2020-10-26 00:00:00
Canada
0.45
0.55
2020-10-27 00:00:00
Canada
0.45
0.55
2020-10-28 00:00:00
Canada
0.44
0.56
2020-10-29 00:00:00
Canada
0.44
0.56
2020-10-30 00:00:00
Canada
0.44
0.56
2020-10-31 00:00:00
Canada
0.44
0.56
2020-11-01 00:00:00
Canada
0.43
0.57
2020-11-02 00:00:00
Canada
0.44
0.56
2020-11-03 00:00:00
Canada
0.44
0.56
2020-11-04 00:00:00
Canada
0.45
0.55
2020-11-05 00:00:00
Canada
0.45
0.55
2020-11-06 00:00:00
Canada
0.46
0.54
2020-11-07 00:00:00
Canada
0.46
0.54
2020-11-08 00:00:00
Canada
0.47
0.53
2020-11-09 00:00:00
Canada
0.47
0.53
2020-11-10 00:00:00
Canada
0.47
0.53
2020-11-11 00:00:00
Canada
0.46
0.54
2020-11-12 00:00:00
Canada
0.46
0.54
2020-11-13 00:00:00
Canada
0.46
0.54
2020-11-14 00:00:00
Canada
0.46
0.54
2020-11-15 00:00:00
Canada
0.46
0.54
2020-11-16 00:00:00
Canada
0.46
0.54
2020-11-17 00:00:00
Canada
0.46
0.54
2020-11-18 00:00:00
Canada
0.47
0.53
2020-11-19 00:00:00
Canada
0.47
0.53
2020-11-20 00:00:00
Canada
0.46
0.54
2020-11-21 00:00:00
Canada
0.47
0.53
2020-11-22 00:00:00
Canada
0.46
0.54
2020-11-23 00:00:00
Canada
0.46
0.54
2020-11-24 00:00:00
Canada
0.47
0.53
2020-11-25 00:00:00
Canada
0.46
0.54
2020-11-26 00:00:00
Canada
0.45
0.55
2020-11-27 00:00:00
Canada
0.46
0.54
2020-11-28 00:00:00
Canada
0.46
0.54
2020-11-29 00:00:00
Canada
0.45
0.55
2020-11-30 00:00:00
Canada
0.45
0.55
2020-12-01 00:00:00
Canada
0.43
0.57
2020-12-02 00:00:00
Canada
0.44
0.56
2020-12-03 00:00:00
Canada
0.43
0.57
2020-12-04 00:00:00
Canada
0.43
0.57
2020-12-05 00:00:00
Canada
0.44
0.56
2020-12-06 00:00:00
Canada
0.44
0.56
2020-12-07 00:00:00
Canada
0.44
0.56
2020-12-08 00:00:00
Canada
0.45
0.55
2020-12-09 00:00:00
Canada
0.46
0.54
2020-12-10 00:00:00
Canada
0.47
0.53
2020-12-11 00:00:00
Canada
0.47
0.53
2020-12-12 00:00:00
Canada
0.47
0.53
2020-12-13 00:00:00
Canada
0.47
0.53
2020-12-14 00:00:00
Canada
0.47
0.53
2020-12-15 00:00:00
Canada
0.46
0.54
2020-12-16 00:00:00
Canada
0.46
0.54
2020-12-17 00:00:00
Canada
0.45
0.55
2020-12-18 00:00:00
Canada
0.45
0.55
2020-12-19 00:00:00
Canada
0.44
0.56
2020-12-20 00:00:00
Canada
0.44
0.56
2020-12-21 00:00:00
Canada
0.45
0.55
2020-12-22 00:00:00
Canada
0.46
0.54
2020-12-23 00:00:00
Canada
0.46
0.54
2020-12-24 00:00:00
Canada
0.46
0.54
2020-12-25 00:00:00
Canada
0.46
0.54
2020-12-26 00:00:00
Canada
0.45
0.55
2020-12-27 00:00:00
Canada
0.46
0.54
2020-12-28 00:00:00
Canada
0.45
0.55
2020-12-29 00:00:00
Canada
0.45
0.55
2020-12-30 00:00:00
Canada
0.44
0.56
2020-12-31 00:00:00
Canada
0.44
0.56
2021-01-01 00:00:00
Canada
0.44
0.56
2021-01-02 00:00:00
Canada
0.45
0.55
2021-01-03 00:00:00
Canada
0.44
0.56
2021-01-04 00:00:00
Canada
0.45
0.55
2021-01-05 00:00:00
Canada
0.44
0.56
2021-01-06 00:00:00
Canada
0.44
0.56
2021-01-07 00:00:00
Canada
0.44
0.56
2021-01-08 00:00:00
Canada
0.45
0.55
2021-01-09 00:00:00
Canada
0.43
0.57
2021-01-10 00:00:00
Canada
0.43
0.57
2021-01-11 00:00:00
Canada
0.42
0.58
2021-01-12 00:00:00
Canada
0.43
0.57
2021-01-13 00:00:00
Canada
0.43
0.57
2021-01-14 00:00:00
Canada
0.43
0.57
2021-01-15 00:00:00
Canada
0.43
0.57
2021-01-16 00:00:00
Canada
0.43
0.57
2021-01-17 00:00:00
Canada
0.44
0.56
2021-01-18 00:00:00
Canada
0.44
0.56
2021-01-19 00:00:00
Canada
0.44
0.56
2021-01-20 00:00:00
Canada
0.44
0.56
2021-01-21 00:00:00
Canada
0.45
0.55
2021-01-22 00:00:00
Canada
0.45
0.55
2021-01-23 00:00:00
Canada
0.45
0.55
2021-01-24 00:00:00
Canada
0.45
0.55
2021-01-25 00:00:00
Canada
0.45
0.55
2021-01-26 00:00:00
Canada
0.45
0.55
2021-01-27 00:00:00
Canada
0.45
0.55
2021-01-28 00:00:00
Canada
0.45
0.55
2021-01-29 00:00:00
Canada
0.45
0.55
2021-01-30 00:00:00
Canada
0.45
0.55
2021-01-31 00:00:00
Canada
0.44
0.56
2021-02-01 00:00:00
Canada
0.46
0.54
2021-02-02 00:00:00
Canada
0.46
0.54
2021-02-03 00:00:00
Canada
0.45
0.55
2021-02-04 00:00:00
Canada
0.45
0.55
2021-02-05 00:00:00
Canada
0.46
0.54
2021-02-06 00:00:00
Canada
0.46
0.54
2021-02-07 00:00:00
Canada
0.45
0.55
2021-02-08 00:00:00
Canada
0.45
0.55
2021-02-09 00:00:00
Canada
0.44
0.56
2021-02-10 00:00:00
Canada
0.44
0.56
2021-02-11 00:00:00
Canada
0.44
0.56
2021-02-12 00:00:00
Canada
0.44
0.56
2021-02-13 00:00:00
Canada
0.44
0.56
2021-02-14 00:00:00
Canada
0.44
0.56
2021-02-15 00:00:00
Canada
0.44
0.56
2021-02-16 00:00:00
Canada
0.44
0.56
2021-02-17 00:00:00
Canada
0.43
0.57
2021-02-18 00:00:00
Canada
0.44
0.56
2021-02-19 00:00:00
Canada
0.44
0.56
2021-02-20 00:00:00
Canada
0.44
0.56
2021-02-21 00:00:00
Canada
0.44
0.56
2021-02-22 00:00:00
Canada
0.46
0.54
2021-02-23 00:00:00
Canada
0.46
0.54
2021-02-24 00:00:00
Canada
0.47
0.53
2021-02-25 00:00:00
Canada
0.46
0.54
2021-02-26 00:00:00
Canada
0.46
0.54
2021-02-27 00:00:00
Canada
0.48
0.52
2021-02-28 00:00:00
Canada
0.48
0.52
2021-03-01 00:00:00
Canada
0.48
0.52
2021-03-02 00:00:00
Canada
0.48
0.52
2021-03-03 00:00:00
Canada
0.48
0.52
2021-03-04 00:00:00
Canada
0.49
0.51
2021-03-05 00:00:00
Canada
0.49
0.51
2021-03-06 00:00:00
Canada
0.48
0.52
2021-03-07 00:00:00
Canada
0.48
0.52
2021-03-08 00:00:00
Canada
0.47
0.53
2021-03-09 00:00:00
Canada
0.48
0.52
2021-03-10 00:00:00
Canada
0.47
0.53
2021-03-11 00:00:00
Canada
0.47
0.53
2021-03-12 00:00:00
Canada
0.48
0.52
2021-03-13 00:00:00
Canada
0.48
0.52
2021-03-14 00:00:00
Canada
0.49
0.51
2021-03-15 00:00:00
Canada
0.48
0.52
2021-03-16 00:00:00
Canada
0.48
0.52
2021-03-17 00:00:00
Canada
0.49
0.51
2021-03-18 00:00:00
Canada
0.48
0.52
2021-03-19 00:00:00
Canada
0.47
0.53
2021-03-20 00:00:00
Canada
0.48
0.52
2021-03-21 00:00:00
Canada
0.47
0.53
2021-03-22 00:00:00
Canada
0.47
0.53
2021-03-23 00:00:00
Canada
0.47
0.53
2021-03-24 00:00:00
Canada
0.46
0.54
2021-03-25 00:00:00
Canada
0.46
0.54
2021-03-26 00:00:00
Canada
0.47
0.53
2021-03-27 00:00:00
Canada
0.47
0.53
2021-03-28 00:00:00
Canada
0.48
0.52
2021-03-29 00:00:00
Canada
0.48
0.52
2021-03-30 00:00:00
Canada
0.47
0.53
2021-03-31 00:00:00
Canada
0.47
0.53
2021-04-01 00:00:00
Canada
0.47
0.53
2021-04-02 00:00:00
Canada
0.46
0.54
2021-04-03 00:00:00
Canada
0.45
0.55
2021-04-04 00:00:00
Canada
0.44
0.56
2021-04-05 00:00:00
Canada
0.44
0.56
2021-04-06 00:00:00
Canada
0.45
0.55
2021-04-07 00:00:00
Canada
0.45
0.55
2021-04-08 00:00:00
Canada
0.45
0.55
2021-04-09 00:00:00
Canada
0.45
0.55
2021-04-10 00:00:00
Canada
0.44
0.56
2021-04-11 00:00:00
Canada
0.44
0.56
2021-04-12 00:00:00
Canada
0.43
0.57
2021-04-13 00:00:00
Canada
0.43
0.57
2021-04-14 00:00:00
Canada
0.42
0.58
2021-04-15 00:00:00
Canada
0.43
0.57
2021-04-16 00:00:00
Canada
0.43
0.57
2021-04-17 00:00:00
Canada
0.43
0.57
2021-04-18 00:00:00
Canada
0.43
0.57
2021-04-19 00:00:00
Canada
0.43
0.57
2021-04-20 00:00:00
Canada
0.43
0.57
2021-04-21 00:00:00
Canada
0.43
0.57
2021-04-22 00:00:00
Canada
0.42
0.58
2021-04-23 00:00:00
Canada
0.42
0.58
2021-04-24 00:00:00
Canada
0.43
0.57
2021-04-25 00:00:00
Canada
0.43
0.57
2021-04-26 00:00:00
Canada
0.44
0.56
2021-04-27 00:00:00
Canada
0.43
0.57
2021-04-28 00:00:00
Canada
0.42
0.58
2021-04-29 00:00:00
Canada
0.43
0.57
2021-04-30 00:00:00
Canada
0.44
0.56
2021-05-01 00:00:00
Canada
0.44
0.56
2021-05-02 00:00:00
Canada
0.44
0.56
2021-05-03 00:00:00
Canada
0.44
0.56
2021-05-04 00:00:00
Canada
0.45
0.55
2021-05-05 00:00:00
Canada
0.46
0.54
2021-05-06 00:00:00
Canada
0.45
0.55
2021-05-07 00:00:00
Canada
0.45
0.55
2021-05-08 00:00:00
Canada
0.45
0.55
2021-05-09 00:00:00
Canada
0.46
0.54
2021-05-10 00:00:00
Canada
0.46
0.54
2021-05-11 00:00:00
Canada
0.45
0.55
2021-05-12 00:00:00
Canada
0.46
0.54
2021-05-13 00:00:00
Canada
0.46
0.54
2021-05-14 00:00:00
Canada
0.45
0.55
2021-05-15 00:00:00
Canada
0.45
0.55
2021-05-16 00:00:00
Canada
0.45
0.55
2021-05-17 00:00:00
Canada
0.45
0.55
2021-05-18 00:00:00
Canada
0.46
0.54
2021-05-19 00:00:00
Canada
0.46
0.54
2021-05-20 00:00:00
Canada
0.48
0.52
2021-05-21 00:00:00
Canada
0.48
0.52
2021-05-22 00:00:00
Canada
0.48
0.52
2021-05-23 00:00:00
Canada
0.49
0.51
2021-05-24 00:00:00
Canada
0.48
0.52
2021-05-25 00:00:00
Canada
0.49
0.51
2021-05-26 00:00:00
Canada
0.49
0.51
2021-05-27 00:00:00
Canada
0.49
0.51
2021-05-28 00:00:00
Canada
0.49
0.51
2021-05-29 00:00:00
Canada
0.5
0.5
2021-05-30 00:00:00
Canada
0.51
0.49
2021-05-31 00:00:00
Canada
0.52
0.48
2021-06-01 00:00:00
Canada
0.51
0.49
2021-06-02 00:00:00
Canada
0.5
0.5
2021-06-03 00:00:00
Canada
0.49
0.51
2021-06-04 00:00:00
Canada
0.49
0.51
2021-06-05 00:00:00
Canada
0.49
0.51
2021-06-06 00:00:00
Canada
0.48
0.52
2021-06-07 00:00:00
Canada
0.46
0.54
2021-06-08 00:00:00
Canada
0.47
0.53
2021-06-09 00:00:00
Canada
0.48
0.52
2021-06-10 00:00:00
Canada
0.5
0.5
2021-06-11 00:00:00
Canada
0.5
0.5
2021-06-12 00:00:00
Canada
0.49
0.51
2021-06-13 00:00:00
Canada
0.51
0.49
2021-06-14 00:00:00
Canada
0.52
0.48
2021-06-15 00:00:00
Canada
0.51
0.49
2021-06-16 00:00:00
Canada
0.51
0.49
2021-06-17 00:00:00
Canada
0.52
0.48
2021-06-18 00:00:00
Canada
0.52
0.48
2021-06-19 00:00:00
Canada
0.52
0.48
2021-06-20 00:00:00
Canada
0.52
0.48
2021-06-21 00:00:00
Canada
0.52
0.48
2021-06-22 00:00:00
Canada
0.52
0.48
2021-06-23 00:00:00
Canada
0.52
0.48
2021-06-24 00:00:00
Canada
0.51
0.49
2021-06-25 00:00:00
Canada
0.52
0.48
2021-06-26 00:00:00
Canada
0.51
0.49
2021-06-27 00:00:00
Canada
0.52
0.48
2021-06-28 00:00:00
Canada
0.52
0.48
2021-06-29 00:00:00
Canada
0.51
0.49
2021-06-30 00:00:00
Canada
0.52
0.48
2021-07-01 00:00:00
Canada
0.51
0.49
2021-07-02 00:00:00
Canada
0.51
0.49
2021-07-03 00:00:00
Canada
0.52
0.48
2021-07-04 00:00:00
Canada
0.51
0.49
2021-07-05 00:00:00
Canada
0.51
0.49
2021-07-06 00:00:00
Canada
0.52
0.48
2021-07-07 00:00:00
Canada
0.52
0.48
2021-07-08 00:00:00
Canada
0.52
0.48
2021-07-09 00:00:00
Canada
0.52
0.48
2021-07-10 00:00:00
Canada
0.52
0.48
2021-07-11 00:00:00
Canada
0.51
0.49
2021-07-12 00:00:00
Canada
0.51
0.49
2021-07-13 00:00:00
Canada
0.52
0.48
2021-07-14 00:00:00
Canada
0.52
0.48
2021-07-15 00:00:00
Canada
0.52
0.48
2021-07-16 00:00:00
Canada
0.52
0.48
2021-07-17 00:00:00
Canada
0.53
0.47
2021-07-18 00:00:00
Canada
0.54
0.46
2021-07-19 00:00:00
Canada
0.52
0.48
2021-07-20 00:00:00
Canada
0.52
0.48
2021-07-21 00:00:00
Canada
0.52
0.48
2021-07-22 00:00:00
Canada
0.53
0.47
2021-07-23 00:00:00
Canada
0.53
0.47
2021-07-24 00:00:00
Canada
0.53
0.47
2021-07-25 00:00:00
Canada
0.54
0.46
2021-07-26 00:00:00
Canada
0.56
0.44
2021-07-27 00:00:00
Canada
0.56
0.44
2021-07-28 00:00:00
Canada
0.55
0.45
2021-07-29 00:00:00
Canada
0.54
0.46
2021-07-30 00:00:00
Canada
0.54
0.46
2021-07-31 00:00:00
Canada
0.55
0.45
2021-08-01 00:00:00
Canada
0.54
0.46
2021-08-02 00:00:00
Canada
0.53
0.47
2021-08-03 00:00:00
Canada
0.52
0.48
2021-08-04 00:00:00
Canada
0.52
0.48
2021-08-05 00:00:00
Canada
0.52
0.48
2021-08-06 00:00:00
Canada
0.51
0.49
2021-08-07 00:00:00
Canada
0.51
0.49
2021-08-08 00:00:00
Canada
0.51
0.49
2021-08-09 00:00:00
Canada
0.51
0.49
2021-08-10 00:00:00
Canada
0.5
0.5
2021-08-11 00:00:00
Canada
0.51
0.49
2021-08-12 00:00:00
Canada
0.51
0.49
2021-08-13 00:00:00
Canada
0.51
0.49
2021-08-14 00:00:00
Canada
0.49
0.51
2021-08-15 00:00:00
Canada
0.48
0.52
2021-08-16 00:00:00
Canada
0.47
0.53
2021-08-17 00:00:00
Canada
0.49
0.51
2021-08-18 00:00:00
Canada
0.47
0.53
2021-08-19 00:00:00
Canada
0.48
0.52
2021-08-20 00:00:00
Canada
0.47
0.53
2021-08-21 00:00:00
Canada
0.48
0.52
2021-08-22 00:00:00
Canada
0.48
0.52
2021-08-23 00:00:00
Canada
0.49
0.51
2021-08-24 00:00:00
Canada
0.46
0.54
2021-08-25 00:00:00
Canada
0.47
0.53
2021-08-26 00:00:00
Canada
0.46
0.54
2021-08-27 00:00:00
Canada
0.46
0.54
2021-08-28 00:00:00
Canada
0.46
0.54
2021-08-29 00:00:00
Canada
0.46
0.54
2021-08-30 00:00:00
Canada
0.46
0.54
2021-08-31 00:00:00
Canada
0.46
0.54
2021-09-01 00:00:00
Canada
0.47
0.53
2021-09-02 00:00:00
Canada
0.47
0.53
2021-09-03 00:00:00
Canada
0.46
0.54
2021-09-04 00:00:00
Canada
0.46
0.54
2021-09-05 00:00:00
Canada
0.45
0.55
2021-09-06 00:00:00
Canada
0.45
0.55
2021-09-07 00:00:00
Canada
0.46
0.54
2021-09-08 00:00:00
Canada
0.45
0.55
2021-09-09 00:00:00
Canada
0.44
0.56
2021-09-10 00:00:00
Canada
0.45
0.55
2021-09-11 00:00:00
Canada
0.46
0.54
2021-09-12 00:00:00
Canada
0.46
0.54
2021-09-13 00:00:00
Canada
0.45
0.55
2021-09-14 00:00:00
Canada
0.45
0.55
2021-09-15 00:00:00
Canada
0.45
0.55
2021-09-16 00:00:00
Canada
0.44
0.56
2021-09-17 00:00:00
Canada
0.44
0.56
2021-09-18 00:00:00
Canada
0.43
0.57
2021-09-19 00:00:00
Canada
0.44
0.56
2021-09-20 00:00:00
Canada
0.44
0.56
2021-09-21 00:00:00
Canada
0.45
0.55
2021-09-22 00:00:00
Canada
0.46
0.54
2021-09-23 00:00:00
Canada
0.46
0.54
2021-09-24 00:00:00
Canada
0.48
0.52
2021-09-25 00:00:00
Canada
0.48
0.52
2021-09-26 00:00:00
Canada
0.47
0.53
2021-09-27 00:00:00
Canada
0.47
0.53
2021-09-28 00:00:00
Canada
0.47
0.53
2021-09-29 00:00:00
Canada
0.47
0.53
2021-09-30 00:00:00
Canada
0.48
0.52
2021-10-01 00:00:00
Canada
0.49
0.51
2021-10-02 00:00:00
Canada
0.47
0.53
2021-10-03 00:00:00
Canada
0.47
0.53
2021-10-04 00:00:00
Canada
0.47
0.53
2021-10-05 00:00:00
Canada
0.46
0.54
2021-10-06 00:00:00
Canada
0.46
0.54
2021-10-07 00:00:00
Canada
0.45
0.55
2021-10-08 00:00:00
Canada
0.44
0.56
2021-10-09 00:00:00
Canada
0.45
0.55
2021-10-10 00:00:00
Canada
0.45
0.55
2021-10-11 00:00:00
Canada
0.45
0.55
2021-10-12 00:00:00
Canada
0.46
0.54
2021-10-13 00:00:00
Canada
0.46
0.54
2021-10-14 00:00:00
Canada
0.45
0.55
2021-10-15 00:00:00
Canada
0.46
0.54
2021-10-16 00:00:00
Canada
0.45
0.55
2021-10-17 00:00:00
Canada
0.46
0.54
2021-10-18 00:00:00
Canada
0.45
0.55
2021-10-19 00:00:00
Canada
0.45
0.55
2021-10-20 00:00:00
Canada
0.45
0.55
2021-10-21 00:00:00
Canada
0.45
0.55
2021-10-22 00:00:00
Canada
0.44
0.56
2021-10-23 00:00:00
Canada
0.45
0.55
2021-10-24 00:00:00
Canada
0.46
0.54
2021-10-25 00:00:00
Canada
0.46
0.54
2021-10-26 00:00:00
Canada
0.47
0.53
2021-10-27 00:00:00
Canada
0.47
0.53
2021-10-28 00:00:00
Canada
0.47
0.53
2021-10-31 00:00:00
Canada
0.46
0.54
2021-11-01 00:00:00
Canada
0.47
0.53
2021-11-02 00:00:00
Canada
0.46
0.54
2021-11-03 00:00:00
Canada
0.46
0.54
2021-11-04 00:00:00
Canada
0.47
0.53
2021-11-05 00:00:00
Canada
0.48
0.52
2021-11-06 00:00:00
Canada
0.49
0.51
2021-11-07 00:00:00
Canada
0.46
0.54
2021-11-08 00:00:00
Canada
0.46
0.54
2021-11-09 00:00:00
Canada
0.47
0.53
2021-11-10 00:00:00
Canada
0.47
0.53
2021-11-11 00:00:00
Canada
0.48
0.52
2021-11-12 00:00:00
Canada
0.47
0.53
2021-11-13 00:00:00
Canada
0.46
0.54
2021-11-14 00:00:00
Canada
0.47
0.53
2021-11-15 00:00:00
Canada
0.46
0.54
2021-11-16 00:00:00
Canada
0.47
0.53
2021-11-17 00:00:00
Canada
0.47
0.53
2021-11-18 00:00:00
Canada
0.47
0.53
2021-11-19 00:00:00
Canada
0.48
0.52
2021-11-20 00:00:00
Canada
0.47
0.53
2021-11-21 00:00:00
Canada
0.48
0.52
2021-11-22 00:00:00
Canada
0.48
0.52
2021-11-23 00:00:00
Canada
0.48
0.52
2021-11-24 00:00:00
Canada
0.48
0.52
2021-11-25 00:00:00
Canada
0.47
0.53
2021-11-26 00:00:00
Canada
0.47
0.53
2021-11-27 00:00:00
Canada
0.46
0.54
2021-11-28 00:00:00
Canada
0.46
0.54
2021-11-29 00:00:00
Canada
0.45
0.55
2021-11-30 00:00:00
Canada
0.45
0.55
2021-12-01 00:00:00
Canada
0.43
0.57
2021-12-02 00:00:00
Canada
0.43
0.57
2021-12-03 00:00:00
Canada
0.44
0.56
2021-12-04 00:00:00
Canada
0.44
0.56
2021-12-05 00:00:00
Canada
0.45
0.55
2021-12-06 00:00:00
Canada
0.45
0.55
2021-12-07 00:00:00
Canada
0.46
0.54
2021-12-08 00:00:00
Canada
0.46
0.54
2021-12-09 00:00:00
Canada
0.45
0.55
2021-12-10 00:00:00
Canada
0.43
0.57
2021-12-11 00:00:00
Canada
0.44
0.56
2021-12-12 00:00:00
Canada
0.45
0.55
2021-12-13 00:00:00
Canada
0.45
0.55
2021-12-14 00:00:00
Canada
0.45
0.55
2021-12-15 00:00:00
Canada
0.45
0.55
2021-12-16 00:00:00
Canada
0.45
0.55
2021-12-17 00:00:00
Canada
0.46
0.54
2021-12-18 00:00:00
Canada
0.45
0.55
2021-12-19 00:00:00
Canada
0.44
0.56
2021-12-20 00:00:00
Canada
0.43
0.57
2021-12-21 00:00:00
Canada
0.42
0.58
2021-12-22 00:00:00
Canada
0.42
0.58
2021-12-23 00:00:00
Canada
0.42
0.58
2021-12-24 00:00:00
Canada
0.42
0.58
2021-12-25 00:00:00
Canada
0.42
0.58
2021-12-26 00:00:00
Canada
0.41
0.59
2021-12-27 00:00:00
Canada
0.43
0.57
2021-12-28 00:00:00
Canada
0.42
0.58
2021-12-29 00:00:00
Canada
0.43
0.57
2021-12-30 00:00:00
Canada
0.43
0.57
2021-12-31 00:00:00
Canada
0.43
0.57
2022-01-01 00:00:00
Canada
0.44
0.56
2022-01-02 00:00:00
Canada
0.44
0.56
2022-01-03 00:00:00
Canada
0.44
0.56
2022-01-04 00:00:00
Canada
0.45
0.55
2022-01-05 00:00:00
Canada
0.44
0.56
2022-01-06 00:00:00
Canada
0.44
0.56
2022-01-07 00:00:00
Canada
0.44
0.56
2022-01-08 00:00:00
Canada
0.43
0.57
2022-01-09 00:00:00
Canada
0.43
0.57
2022-01-10 00:00:00
Canada
0.42
0.58
2022-01-11 00:00:00
Canada
0.41
0.59
2022-01-12 00:00:00
Canada
0.41
0.59
2022-01-13 00:00:00
Canada
0.41
0.59
2022-01-14 00:00:00
Canada
0.41
0.59
2022-01-15 00:00:00
Canada
0.4
0.6
2022-01-16 00:00:00
Canada
0.4
0.6
2022-01-17 00:00:00
Canada
0.4
0.6
2022-01-18 00:00:00
Canada
0.41
0.59
2022-01-19 00:00:00
Canada
0.4
0.6
2022-01-20 00:00:00
Canada
0.4
0.6
2022-01-21 00:00:00
Canada
0.41
0.59
2022-01-22 00:00:00
Canada
0.42
0.58
2022-01-23 00:00:00
Canada
0.42
0.58
2022-01-24 00:00:00
Canada
0.42
0.58
2022-01-25 00:00:00
Canada
0.43
0.57
2020-01-06 00:00:00
France
0.26
0.74
2020-01-07 00:00:00
France
0.26
0.74
2020-01-08 00:00:00
France
0.26
0.74
2020-01-09 00:00:00
France
0.25
0.75
2020-01-10 00:00:00
France
0.25
0.75
2020-01-11 00:00:00
France
0.26
0.74
2020-01-12 00:00:00
France
0.25
0.75
2020-01-13 00:00:00
France
0.26
0.74
2020-01-14 00:00:00
France
0.25
0.75
2020-01-15 00:00:00
France
0.25
0.75
2020-01-16 00:00:00
France
0.25
0.75
2020-01-17 00:00:00
France
0.25
0.75
2020-01-18 00:00:00
France
0.25
0.75
2020-01-19 00:00:00
France
0.24
0.76
2020-01-20 00:00:00
France
0.23
0.77
2020-01-21 00:00:00
France
0.23
0.77
2020-01-22 00:00:00
France
0.23
0.77
2020-01-23 00:00:00
France
0.23
0.77
2020-01-24 00:00:00
France
0.23
0.77
2020-01-25 00:00:00
France
0.23
0.77
2020-01-26 00:00:00
France
0.23
0.77
2020-01-27 00:00:00
France
0.24
0.76
2020-01-28 00:00:00
France
0.24
0.76
2020-01-29 00:00:00
France
0.24
0.76
2020-01-30 00:00:00
France
0.24
0.76
2020-01-31 00:00:00
France
0.23
0.77
2020-02-01 00:00:00
France
0.23
0.77
2020-02-02 00:00:00
France
0.24
0.76
2020-02-03 00:00:00
France
0.23
0.77
2020-02-04 00:00:00
France
0.24
0.76
2020-02-05 00:00:00
France
0.24
0.76
2020-02-06 00:00:00
France
0.25
0.75
2020-02-07 00:00:00
France
0.25
0.75
2020-02-08 00:00:00
France
0.25
0.75
2020-02-09 00:00:00
France
0.25
0.75
2020-02-10 00:00:00
France
0.26
0.74
2020-02-11 00:00:00
France
0.26
0.74
2020-02-12 00:00:00
France
0.26
0.74
2020-02-13 00:00:00
France
0.26
0.74
2020-02-14 00:00:00
France
0.25
0.75
2020-02-15 00:00:00
France
0.25
0.75
2020-02-16 00:00:00
France
0.25
0.75
2020-02-17 00:00:00
France
0.25
0.75
2020-02-18 00:00:00
France
0.25
0.75
2020-02-19 00:00:00
France
0.25
0.75
2020-02-20 00:00:00
France
0.24
0.76
2020-02-21 00:00:00
France
0.25
0.75
2020-02-22 00:00:00
France
0.26
0.74
2020-02-23 00:00:00
France
0.26
0.74
2020-02-24 00:00:00
France
0.26
0.74
2020-02-25 00:00:00
France
0.27
0.73
2020-02-26 00:00:00
France
0.26
0.74
2020-02-27 00:00:00
France
0.27
0.73
2020-02-28 00:00:00
France
0.26
0.74
2020-02-29 00:00:00
France
0.26
0.74
2020-03-01 00:00:00
France
0.26
0.74
2020-03-02 00:00:00
France
0.25
0.75
2020-03-03 00:00:00
France
0.24
0.76
2020-03-04 00:00:00
France
0.24
0.76
2020-03-05 00:00:00
France
0.24
0.76
2020-03-06 00:00:00
France
0.24
0.76
2020-03-07 00:00:00
France
0.23
0.77
2020-03-08 00:00:00
France
0.24
0.76
2020-03-09 00:00:00
France
0.25
0.75
2020-03-10 00:00:00
France
0.25
0.75
2020-03-11 00:00:00
France
0.26
0.74
2020-03-12 00:00:00
France
0.26
0.74
2020-03-13 00:00:00
France
0.26
0.74
2020-03-14 00:00:00
France
0.27
0.73
2020-03-15 00:00:00
France
0.27
0.73
2020-03-16 00:00:00
France
0.27
0.73
2020-03-17 00:00:00
France
0.27
0.73
2020-03-18 00:00:00
France
0.27
0.73
2020-03-19 00:00:00
France
0.28
0.72
2020-03-20 00:00:00
France
0.28
0.72
2020-03-21 00:00:00
France
0.28
0.72
2020-03-22 00:00:00
France
0.29
0.71
2020-03-23 00:00:00
France
0.29
0.71
2020-03-24 00:00:00
France
0.28
0.72
2020-03-25 00:00:00
France
0.28
0.72
2020-03-26 00:00:00
France
0.28
0.72
2020-03-27 00:00:00
France
0.27
0.73
2020-03-28 00:00:00
France
0.27
0.73
2020-03-29 00:00:00
France
0.27
0.73
2020-03-30 00:00:00
France
0.29
0.71
2020-03-31 00:00:00
France
0.3
0.7
2020-04-01 00:00:00
France
0.3
0.7
2020-04-02 00:00:00
France
0.3
0.7
2020-04-03 00:00:00
France
0.3
0.7
2020-04-04 00:00:00
France
0.31
0.69
2020-04-05 00:00:00
France
0.32
0.68
2020-04-06 00:00:00
France
0.31
0.69
2020-04-07 00:00:00
France
0.31
0.69
2020-04-08 00:00:00
France
0.31
0.69
2020-04-09 00:00:00
France
0.32
0.68
2020-04-10 00:00:00
France
0.32
0.68
2020-04-11 00:00:00
France
0.31
0.69
2020-04-12 00:00:00
France
0.31
0.69
2020-04-13 00:00:00
France
0.31
0.69
2020-04-14 00:00:00
France
0.31
0.69
2020-04-15 00:00:00
France
0.31
0.69
2020-04-16 00:00:00
France
0.31
0.69
2020-04-17 00:00:00
France
0.31
0.69
2020-04-18 00:00:00
France
0.31
0.69
2020-04-19 00:00:00
France
0.32
0.68
2020-04-20 00:00:00
France
0.32
0.68
2020-04-21 00:00:00
France
0.31
0.69
2020-04-22 00:00:00
France
0.3
0.7
2020-04-23 00:00:00
France
0.3
0.7
2020-04-24 00:00:00
France
0.29
0.71
2020-04-25 00:00:00
France
0.29
0.71
2020-04-26 00:00:00
France
0.28
0.72
2020-04-27 00:00:00
France
0.29
0.71
2020-04-28 00:00:00
France
0.28
0.72
2020-04-29 00:00:00
France
0.28
0.72
2020-04-30 00:00:00
France
0.29
0.71
2020-05-01 00:00:00
France
0.29
0.71
2020-05-02 00:00:00
France
0.29
0.71
2020-05-03 00:00:00
France
0.29
0.71
2020-05-04 00:00:00
France
0.28
0.72
2020-05-05 00:00:00
France
0.29
0.71
2020-05-06 00:00:00
France
0.29
0.71
2020-05-07 00:00:00
France
0.29
0.71
2020-05-08 00:00:00
France
0.29
0.71
2020-05-09 00:00:00
France
0.3
0.7
2020-05-10 00:00:00
France
0.3
0.7
2020-05-11 00:00:00
France
0.3
0.7
2020-05-12 00:00:00
France
0.3
0.7
2020-05-13 00:00:00
France
0.29
0.71
2020-05-14 00:00:00
France
0.29
0.71
2020-05-15 00:00:00
France
0.29
0.71
2020-05-16 00:00:00
France
0.27
0.73
2020-05-17 00:00:00
France
0.28
0.72
2020-05-18 00:00:00
France
0.28
0.72
2020-05-19 00:00:00
France
0.29
0.71
2020-05-20 00:00:00
France
0.29
0.71
2020-05-21 00:00:00
France
0.29
0.71
2020-05-22 00:00:00
France
0.29
0.71
2020-05-23 00:00:00
France
0.29
0.71
2020-05-24 00:00:00
France
0.3
0.7
2020-05-25 00:00:00
France
0.3
0.7
2020-05-26 00:00:00
France
0.29
0.71
2020-05-27 00:00:00
France
0.3
0.7
2020-05-28 00:00:00
France
0.3
0.7
2020-05-29 00:00:00
France
0.3
0.7
2020-05-30 00:00:00
France
0.31
0.69
2020-05-31 00:00:00
France
0.3
0.7
2020-06-01 00:00:00
France
0.3
0.7
2020-06-02 00:00:00
France
0.31
0.69
2020-06-03 00:00:00
France
0.3
0.7
2020-06-04 00:00:00
France
0.3
0.7
2020-06-05 00:00:00
France
0.3
0.7
2020-06-06 00:00:00
France
0.3
0.7
2020-06-07 00:00:00
France
0.3
0.7
2020-06-08 00:00:00
France
0.3
0.7
2020-06-09 00:00:00
France
0.29
0.71
2020-06-10 00:00:00
France
0.3
0.7
2020-06-11 00:00:00
France
0.3
0.7
2020-06-12 00:00:00
France
0.29
0.71
2020-06-13 00:00:00
France
0.29
0.71
2020-06-14 00:00:00
France
0.28
0.72
2020-06-15 00:00:00
France
0.29
0.71
2020-06-16 00:00:00
France
0.28
0.72
2020-06-17 00:00:00
France
0.28
0.72
2020-06-18 00:00:00
France
0.28
0.72
2020-06-19 00:00:00
France
0.29
0.71
2020-06-20 00:00:00
France
0.29
0.71
2020-06-21 00:00:00
France
0.29
0.71
2020-06-22 00:00:00
France
0.28
0.72
2020-06-23 00:00:00
France
0.29
0.71
2020-06-24 00:00:00
France
0.29
0.71
2020-06-25 00:00:00
France
0.29
0.71
2020-06-26 00:00:00
France
0.28
0.72
2020-06-27 00:00:00
France
0.28
0.72
2020-06-28 00:00:00
France
0.28
0.72
2020-06-29 00:00:00
France
0.27
0.73
2020-06-30 00:00:00
France
0.27
0.73
2020-07-01 00:00:00
France
0.26
0.74
2020-07-02 00:00:00
France
0.26
0.74
2020-07-03 00:00:00
France
0.26
0.74
2020-07-04 00:00:00
France
0.27
0.73
2020-07-05 00:00:00
France
0.27
0.73
2020-07-06 00:00:00
France
0.27
0.73
2020-07-07 00:00:00
France
0.27
0.73
2020-07-08 00:00:00
France
0.27
0.73
2020-07-09 00:00:00
France
0.28
0.72
2020-07-10 00:00:00
France
0.28
0.72
2020-07-11 00:00:00
France
0.27
0.73
2020-07-12 00:00:00
France
0.27
0.73
2020-07-13 00:00:00
France
0.27
0.73
2020-07-14 00:00:00
France
0.27
0.73
2020-07-15 00:00:00
France
0.28
0.72
2020-07-16 00:00:00
France
0.28
0.72
2020-07-17 00:00:00
France
0.29
0.71
2020-07-18 00:00:00
France
0.29
0.71
2020-07-19 00:00:00
France
0.28
0.72
2020-07-20 00:00:00
France
0.28
0.72
2020-07-21 00:00:00
France
0.29
0.71
2020-07-22 00:00:00
France
0.29
0.71
2020-07-23 00:00:00
France
0.29
0.71
2020-07-24 00:00:00
France
0.3
0.7
2020-07-25 00:00:00
France
0.29
0.71
2020-07-26 00:00:00
France
0.3
0.7
2020-07-27 00:00:00
France
0.3
0.7
2020-07-28 00:00:00
France
0.29
0.71
2020-07-29 00:00:00
France
0.29
0.71
2020-07-30 00:00:00
France
0.28
0.72
2020-07-31 00:00:00
France
0.28
0.72
2020-08-01 00:00:00
France
0.28
0.72
2020-08-02 00:00:00
France
0.28
0.72
2020-08-03 00:00:00
France
0.29
0.71
2020-08-04 00:00:00
France
0.29
0.71
2020-08-05 00:00:00
France
0.29
0.71
2020-08-06 00:00:00
France
0.28
0.72
2020-08-07 00:00:00
France
0.28
0.72
2020-08-08 00:00:00
France
0.29
0.71
2020-08-09 00:00:00
France
0.29
0.71
2020-08-10 00:00:00
France
0.28
0.72
2020-08-11 00:00:00
France
0.28
0.72
2020-08-12 00:00:00
France
0.28
0.72
2020-08-13 00:00:00
France
0.28
0.72
2020-08-14 00:00:00
France
0.28
0.72
2020-08-15 00:00:00
France
0.28
0.72
2020-08-16 00:00:00
France
0.28
0.72
2020-08-17 00:00:00
France
0.28
0.72
2020-08-18 00:00:00
France
0.28
0.72
2020-08-19 00:00:00
France
0.28
0.72
2020-08-20 00:00:00
France
0.28
0.72
2020-08-21 00:00:00
France
0.27
0.73
2020-08-22 00:00:00
France
0.27
0.73
2020-08-23 00:00:00
France
0.26
0.74
2020-08-24 00:00:00
France
0.26
0.74
2020-08-25 00:00:00
France
0.26
0.74
2020-08-26 00:00:00
France
0.26
0.74
2020-08-27 00:00:00
France
0.25
0.75
2020-08-28 00:00:00
France
0.26
0.74
2020-08-29 00:00:00
France
0.26
0.74
2020-08-30 00:00:00
France
0.27
0.73
2020-08-31 00:00:00
France
0.26
0.74
2020-09-01 00:00:00
France
0.26
0.74
2020-09-02 00:00:00
France
0.26
0.74
2020-09-03 00:00:00
France
0.25
0.75
2020-09-04 00:00:00
France
0.25
0.75
2020-09-05 00:00:00
France
0.25
0.75
2020-09-06 00:00:00
France
0.25
0.75
2020-09-07 00:00:00
France
0.25
0.75
2020-09-08 00:00:00
France
0.25
0.75
2020-09-09 00:00:00
France
0.26
0.74
2020-09-10 00:00:00
France
0.26
0.74
2020-09-11 00:00:00
France
0.25
0.75
2020-09-12 00:00:00
France
0.26
0.74
2020-09-13 00:00:00
France
0.25
0.75
2020-09-14 00:00:00
France
0.25
0.75
2020-09-15 00:00:00
France
0.25
0.75
2020-09-16 00:00:00
France
0.25
0.75
2020-09-17 00:00:00
France
0.24
0.76
2020-09-18 00:00:00
France
0.24
0.76
2020-09-19 00:00:00
France
0.24
0.76
2020-09-20 00:00:00
France
0.25
0.75
2020-09-21 00:00:00
France
0.25
0.75
2020-09-22 00:00:00
France
0.25
0.75
2020-09-23 00:00:00
France
0.25
0.75
2020-09-24 00:00:00
France
0.25
0.75
2020-09-25 00:00:00
France
0.25
0.75
2020-09-26 00:00:00
France
0.25
0.75
2020-09-27 00:00:00
France
0.25
0.75
2020-09-28 00:00:00
France
0.25
0.75
2020-09-29 00:00:00
France
0.24
0.76
2020-09-30 00:00:00
France
0.24
0.76
2020-10-01 00:00:00
France
0.24
0.76
2020-10-02 00:00:00
France
0.23
0.77
2020-10-03 00:00:00
France
0.23
0.77
2020-10-04 00:00:00
France
0.22
0.78
2020-10-05 00:00:00
France
0.23
0.77
2020-10-06 00:00:00
France
0.23
0.77
2020-10-07 00:00:00
France
0.23
0.77
2020-10-08 00:00:00
France
0.24
0.76
2020-10-09 00:00:00
France
0.24
0.76
2020-10-10 00:00:00
France
0.25
0.75
2020-10-11 00:00:00
France
0.25
0.75
2020-10-12 00:00:00
France
0.25
0.75
2020-10-13 00:00:00
France
0.24
0.76
2020-10-14 00:00:00
France
0.24
0.76
2020-10-15 00:00:00
France
0.24
0.76
2020-10-16 00:00:00
France
0.23
0.77
2020-10-17 00:00:00
France
0.23
0.77
2020-10-18 00:00:00
France
0.23
0.77
2020-10-19 00:00:00
France
0.23
0.77
2020-10-20 00:00:00
France
0.23
0.77
2020-10-21 00:00:00
France
0.23
0.77
2020-10-22 00:00:00
France
0.23
0.77
2020-10-23 00:00:00
France
0.23
0.77
2020-10-24 00:00:00
France
0.23
0.77
2020-10-25 00:00:00
France
0.22
0.78
2020-10-26 00:00:00
France
0.22
0.78
2020-10-27 00:00:00
France
0.22
0.78
2020-10-28 00:00:00
France
0.22
0.78
2020-10-29 00:00:00
France
0.22
0.78
2020-10-30 00:00:00
France
0.22
0.78
2020-10-31 00:00:00
France
0.22
0.78
2020-11-01 00:00:00
France
0.22
0.78
2020-11-02 00:00:00
France
0.22
0.78
2020-11-03 00:00:00
France
0.22
0.78
2020-11-04 00:00:00
France
0.22
0.78
2020-11-05 00:00:00
France
0.22
0.78
2020-11-06 00:00:00
France
0.22
0.78
2020-11-07 00:00:00
France
0.21
0.79
2020-11-08 00:00:00
France
0.21
0.79
2020-11-09 00:00:00
France
0.22
0.78
2020-11-10 00:00:00
France
0.22
0.78
2020-11-11 00:00:00
France
0.22
0.78
2020-11-12 00:00:00
France
0.23
0.77
2020-11-13 00:00:00
France
0.23
0.77
2020-11-14 00:00:00
France
0.24
0.76
2020-11-15 00:00:00
France
0.24
0.76
2020-11-16 00:00:00
France
0.25
0.75
2020-11-17 00:00:00
France
0.24
0.76
2020-11-18 00:00:00
France
0.24
0.76
2020-11-19 00:00:00
France
0.23
0.77
2020-11-20 00:00:00
France
0.24
0.76
2020-11-21 00:00:00
France
0.24
0.76
2020-11-22 00:00:00
France
0.24
0.76
2020-11-23 00:00:00
France
0.23
0.77
2020-11-24 00:00:00
France
0.23
0.77
2020-11-25 00:00:00
France
0.24
0.76
2020-11-26 00:00:00
France
0.24
0.76
2020-11-27 00:00:00
France
0.24
0.76
2020-11-28 00:00:00
France
0.24
0.76
2020-11-29 00:00:00
France
0.23
0.77
2020-11-30 00:00:00
France
0.24
0.76
2020-12-01 00:00:00
France
0.24
0.76
2020-12-02 00:00:00
France
0.24
0.76
2020-12-03 00:00:00
France
0.24
0.76
2020-12-04 00:00:00
France
0.24
0.76
2020-12-05 00:00:00
France
0.24
0.76
2020-12-06 00:00:00
France
0.24
0.76
2020-12-07 00:00:00
France
0.25
0.75
2020-12-08 00:00:00
France
0.24
0.76
2020-12-09 00:00:00
France
0.24
0.76
2020-12-10 00:00:00
France
0.24
0.76
2020-12-11 00:00:00
France
0.24
0.76
2020-12-12 00:00:00
France
0.24
0.76
2020-12-13 00:00:00
France
0.25
0.75
2020-12-14 00:00:00
France
0.24
0.76
2020-12-15 00:00:00
France
0.24
0.76
2020-12-16 00:00:00
France
0.24
0.76
2020-12-17 00:00:00
France
0.24
0.76
2020-12-18 00:00:00
France
0.23
0.77
2020-12-19 00:00:00
France
0.23
0.77
2020-12-20 00:00:00
France
0.23
0.77
2020-12-21 00:00:00
France
0.24
0.76
2020-12-22 00:00:00
France
0.24
0.76
2020-12-23 00:00:00
France
0.24
0.76
2020-12-24 00:00:00
France
0.24
0.76
2020-12-25 00:00:00
France
0.26
0.74
2020-12-26 00:00:00
France
0.26
0.74
2020-12-27 00:00:00
France
0.26
0.74
2020-12-28 00:00:00
France
0.26
0.74
2020-12-29 00:00:00
France
0.26
0.74
2020-12-30 00:00:00
France
0.27
0.73
2020-12-31 00:00:00
France
0.26
0.74
2021-01-01 00:00:00
France
0.26
0.74
2021-01-02 00:00:00
France
0.26
0.74
2021-01-03 00:00:00
France
0.26
0.74
2021-01-04 00:00:00
France
0.25
0.75
2021-01-05 00:00:00
France
0.25
0.75
2021-01-06 00:00:00
France
0.25
0.75
2021-01-07 00:00:00
France
0.25
0.75
2021-01-08 00:00:00
France
0.24
0.76
2021-01-09 00:00:00
France
0.25
0.75
2021-01-10 00:00:00
France
0.24
0.76
2021-01-11 00:00:00
France
0.24
0.76
2021-01-12 00:00:00
France
0.24
0.76
2021-01-13 00:00:00
France
0.24
0.76
2021-01-14 00:00:00
France
0.25
0.75
2021-01-15 00:00:00
France
0.25
0.75
2021-01-16 00:00:00
France
0.25
0.75
2021-01-17 00:00:00
France
0.25
0.75
2021-01-18 00:00:00
France
0.26
0.74
2021-01-19 00:00:00
France
0.26
0.74
2021-01-20 00:00:00
France
0.26
0.74
2021-01-21 00:00:00
France
0.25
0.75
2021-01-22 00:00:00
France
0.26
0.74
2021-01-23 00:00:00
France
0.25
0.75
2021-01-24 00:00:00
France
0.24
0.76
2021-01-25 00:00:00
France
0.23
0.77
2021-01-26 00:00:00
France
0.24
0.76
2021-01-27 00:00:00
France
0.23
0.77
2021-01-28 00:00:00
France
0.24
0.76
2021-01-29 00:00:00
France
0.24
0.76
2021-01-30 00:00:00
France
0.24
0.76
2021-01-31 00:00:00
France
0.25
0.75
2021-02-01 00:00:00
France
0.25
0.75
2021-02-02 00:00:00
France
0.25
0.75
2021-02-03 00:00:00
France
0.25
0.75
2021-02-04 00:00:00
France
0.24
0.76
2021-02-05 00:00:00
France
0.24
0.76
2021-02-06 00:00:00
France
0.25
0.75
2021-02-07 00:00:00
France
0.25
0.75
2021-02-08 00:00:00
France
0.25
0.75
2021-02-09 00:00:00
France
0.25
0.75
2021-02-10 00:00:00
France
0.26
0.74
2021-02-11 00:00:00
France
0.27
0.73
2021-02-12 00:00:00
France
0.27
0.73
2021-02-13 00:00:00
France
0.27
0.73
2021-02-14 00:00:00
France
0.27
0.73
2021-02-15 00:00:00
France
0.27
0.73
2021-02-16 00:00:00
France
0.27
0.73
2021-02-17 00:00:00
France
0.26
0.74
2021-02-18 00:00:00
France
0.26
0.74
2021-02-19 00:00:00
France
0.26
0.74
2021-02-20 00:00:00
France
0.27
0.73
2021-02-21 00:00:00
France
0.26
0.74
2021-02-22 00:00:00
France
0.26
0.74
2021-02-23 00:00:00
France
0.27
0.73
2021-02-24 00:00:00
France
0.26
0.74
2021-02-25 00:00:00
France
0.27
0.73
2021-02-26 00:00:00
France
0.27
0.73
2021-02-27 00:00:00
France
0.26
0.74
2021-02-28 00:00:00
France
0.26
0.74
2021-03-01 00:00:00
France
0.26
0.74
2021-03-02 00:00:00
France
0.26
0.74
2021-03-03 00:00:00
France
0.27
0.73
2021-03-04 00:00:00
France
0.25
0.75
2021-03-05 00:00:00
France
0.26
0.74
2021-03-06 00:00:00
France
0.26
0.74
2021-03-07 00:00:00
France
0.26
0.74
2021-03-08 00:00:00
France
0.26
0.74
2021-03-09 00:00:00
France
0.26
0.74
2021-03-10 00:00:00
France
0.25
0.75
2021-03-11 00:00:00
France
0.25
0.75
2021-03-12 00:00:00
France
0.26
0.74
2021-03-13 00:00:00
France
0.25
0.75
2021-03-14 00:00:00
France
0.26
0.74
2021-03-15 00:00:00
France
0.26
0.74
2021-03-16 00:00:00
France
0.25
0.75
2021-03-17 00:00:00
France
0.26
0.74
2021-03-18 00:00:00
France
0.26
0.74
2021-03-19 00:00:00
France
0.26
0.74
2021-03-20 00:00:00
France
0.26
0.74
2021-03-21 00:00:00
France
0.25
0.75
2021-03-22 00:00:00
France
0.25
0.75
2021-03-23 00:00:00
France
0.25
0.75
2021-03-24 00:00:00
France
0.24
0.76
2021-03-25 00:00:00
France
0.24
0.76
2021-03-26 00:00:00
France
0.24
0.76
2021-03-27 00:00:00
France
0.24
0.76
2021-03-28 00:00:00
France
0.24
0.76
2021-03-29 00:00:00
France
0.24
0.76
2021-03-30 00:00:00
France
0.24
0.76
2021-03-31 00:00:00
France
0.24
0.76
2021-04-01 00:00:00
France
0.24
0.76
2021-04-02 00:00:00
France
0.24
0.76
2021-04-03 00:00:00
France
0.24
0.76
2021-04-04 00:00:00
France
0.25
0.75
2021-04-05 00:00:00
France
0.25
0.75
2021-04-06 00:00:00
France
0.25
0.75
2021-04-07 00:00:00
France
0.26
0.74
2021-04-08 00:00:00
France
0.26
0.74
2021-04-09 00:00:00
France
0.25
0.75
2021-04-10 00:00:00
France
0.26
0.74
2021-04-11 00:00:00
France
0.26
0.74
2021-04-12 00:00:00
France
0.27
0.73
2021-04-13 00:00:00
France
0.27
0.73
2021-04-14 00:00:00
France
0.28
0.72
2021-04-15 00:00:00
France
0.28
0.72
2021-04-16 00:00:00
France
0.29
0.71
2021-04-17 00:00:00
France
0.28
0.72
2021-04-18 00:00:00
France
0.28
0.72
2021-04-19 00:00:00
France
0.28
0.72
2021-04-20 00:00:00
France
0.28
0.72
2021-04-21 00:00:00
France
0.27
0.73
2021-04-22 00:00:00
France
0.28
0.72
2021-04-23 00:00:00
France
0.28
0.72
2021-04-24 00:00:00
France
0.28
0.72
2021-04-25 00:00:00
France
0.28
0.72
2021-04-26 00:00:00
France
0.29
0.71
2021-04-27 00:00:00
France
0.28
0.72
2021-04-28 00:00:00
France
0.28
0.72
2021-04-29 00:00:00
France
0.27
0.73
2021-04-30 00:00:00
France
0.28
0.72
2021-05-01 00:00:00
France
0.28
0.72
2021-05-02 00:00:00
France
0.28
0.72
2021-05-03 00:00:00
France
0.29
0.71
2021-05-04 00:00:00
France
0.29
0.71
2021-05-05 00:00:00
France
0.29
0.71
2021-05-06 00:00:00
France
0.3
0.7
2021-05-07 00:00:00
France
0.29
0.71
2021-05-08 00:00:00
France
0.29
0.71
2021-05-09 00:00:00
France
0.28
0.72
2021-05-10 00:00:00
France
0.28
0.72
2021-05-11 00:00:00
France
0.28
0.72
2021-05-12 00:00:00
France
0.28
0.72
2021-05-13 00:00:00
France
0.28
0.72
2021-05-14 00:00:00
France
0.28
0.72
2021-05-15 00:00:00
France
0.28
0.72
2021-05-16 00:00:00
France
0.29
0.71
2021-05-17 00:00:00
France
0.29
0.71
2021-05-18 00:00:00
France
0.3
0.7
2021-05-19 00:00:00
France
0.3
0.7
2021-05-20 00:00:00
France
0.3
0.7
2021-05-21 00:00:00
France
0.3
0.7
2021-05-22 00:00:00
France
0.31
0.69
2021-05-23 00:00:00
France
0.3
0.7
2021-05-24 00:00:00
France
0.3
0.7
2021-05-25 00:00:00
France
0.31
0.69
2021-05-26 00:00:00
France
0.31
0.69
2021-05-27 00:00:00
France
0.32
0.68
2021-05-28 00:00:00
France
0.32
0.68
2021-05-29 00:00:00
France
0.32
0.68
2021-05-30 00:00:00
France
0.33
0.67
2021-05-31 00:00:00
France
0.33
0.67
2021-06-01 00:00:00
France
0.32
0.68
2021-06-02 00:00:00
France
0.33
0.67
2021-06-03 00:00:00
France
0.32
0.68
2021-06-04 00:00:00
France
0.32
0.68
2021-06-05 00:00:00
France
0.32
0.68
2021-06-06 00:00:00
France
0.32
0.68
2021-06-07 00:00:00
France
0.31
0.69
2021-06-08 00:00:00
France
0.32
0.68
2021-06-09 00:00:00
France
0.31
0.69
2021-06-10 00:00:00
France
0.32
0.68
2021-06-11 00:00:00
France
0.32
0.68
2021-06-12 00:00:00
France
0.32
0.68
2021-06-13 00:00:00
France
0.32
0.68
2021-06-14 00:00:00
France
0.33
0.67
2021-06-15 00:00:00
France
0.33
0.67
2021-06-16 00:00:00
France
0.33
0.67
2021-06-17 00:00:00
France
0.33
0.67
2021-06-18 00:00:00
France
0.34
0.66
2021-06-19 00:00:00
France
0.34
0.66
2021-06-20 00:00:00
France
0.34
0.66
2021-06-21 00:00:00
France
0.34
0.66
2021-06-22 00:00:00
France
0.34
0.66
2021-06-23 00:00:00
France
0.35
0.65
2021-06-24 00:00:00
France
0.33
0.67
2021-06-25 00:00:00
France
0.33
0.67
2021-06-26 00:00:00
France
0.32
0.68
2021-06-27 00:00:00
France
0.32
0.68
2021-06-28 00:00:00
France
0.32
0.68
2021-06-29 00:00:00
France
0.31
0.69
2021-06-30 00:00:00
France
0.31
0.69
2021-07-01 00:00:00
France
0.32
0.68
2021-07-02 00:00:00
France
0.32
0.68
2021-07-03 00:00:00
France
0.32
0.68
2021-07-04 00:00:00
France
0.32
0.68
2021-07-05 00:00:00
France
0.31
0.69
2021-07-06 00:00:00
France
0.31
0.69
2021-07-07 00:00:00
France
0.32
0.68
2021-07-08 00:00:00
France
0.31
0.69
2021-07-09 00:00:00
France
0.31
0.69
2021-07-10 00:00:00
France
0.3
0.7
2021-07-11 00:00:00
France
0.31
0.69
2021-07-12 00:00:00
France
0.31
0.69
2021-07-13 00:00:00
France
0.32
0.68
2021-07-14 00:00:00
France
0.32
0.68
2021-07-15 00:00:00
France
0.32
0.68
2021-07-16 00:00:00
France
0.32
0.68
2021-07-17 00:00:00
France
0.32
0.68
2021-07-18 00:00:00
France
0.32
0.68
2021-07-19 00:00:00
France
0.31
0.69
2021-07-20 00:00:00
France
0.31
0.69
2021-07-21 00:00:00
France
0.31
0.69
2021-07-22 00:00:00
France
0.3
0.7
2021-07-23 00:00:00
France
0.3
0.7
2021-07-24 00:00:00
France
0.3
0.7
2021-07-25 00:00:00
France
0.29
0.71
2021-07-26 00:00:00
France
0.29
0.71
2021-07-27 00:00:00
France
0.29
0.71
2021-07-28 00:00:00
France
0.29
0.71
2021-07-29 00:00:00
France
0.29
0.71
2021-07-30 00:00:00
France
0.29
0.71
2021-07-31 00:00:00
France
0.3
0.7
2021-08-01 00:00:00
France
0.3
0.7
2021-08-02 00:00:00
France
0.3
0.7
2021-08-03 00:00:00
France
0.31
0.69
2021-08-04 00:00:00
France
0.3
0.7
2021-08-05 00:00:00
France
0.31
0.69
2021-08-06 00:00:00
France
0.32
0.68
2021-08-07 00:00:00
France
0.32
0.68
2021-08-08 00:00:00
France
0.32
0.68
2021-08-09 00:00:00
France
0.32
0.68
2021-08-10 00:00:00
France
0.32
0.68
2021-08-11 00:00:00
France
0.33
0.67
2021-08-12 00:00:00
France
0.32
0.68
2021-08-13 00:00:00
France
0.31
0.69
2021-08-14 00:00:00
France
0.31
0.69
2021-08-15 00:00:00
France
0.32
0.68
2021-08-16 00:00:00
France
0.32
0.68
2021-08-17 00:00:00
France
0.31
0.69
2021-08-18 00:00:00
France
0.31
0.69
2021-08-19 00:00:00
France
0.31
0.69
2021-08-20 00:00:00
France
0.31
0.69
2021-08-21 00:00:00
France
0.31
0.69
2021-08-22 00:00:00
France
0.3
0.7
2021-08-23 00:00:00
France
0.3
0.7
2021-08-24 00:00:00
France
0.3
0.7
2021-08-25 00:00:00
France
0.3
0.7
2021-08-26 00:00:00
France
0.31
0.69
2021-08-27 00:00:00
France
0.31
0.69
2021-08-28 00:00:00
France
0.31
0.69
2021-08-29 00:00:00
France
0.32
0.68
2021-08-30 00:00:00
France
0.32
0.68
2021-08-31 00:00:00
France
0.32
0.68
2021-09-01 00:00:00
France
0.32
0.68
2021-09-02 00:00:00
France
0.32
0.68
2021-09-03 00:00:00
France
0.32
0.68
2021-09-04 00:00:00
France
0.32
0.68
2021-09-05 00:00:00
France
0.32
0.68
2021-09-06 00:00:00
France
0.33
0.67
2021-09-07 00:00:00
France
0.33
0.67
2021-09-08 00:00:00
France
0.33
0.67
2021-09-09 00:00:00
France
0.33
0.67
2021-09-10 00:00:00
France
0.33
0.67
2021-09-11 00:00:00
France
0.32
0.68
2021-09-12 00:00:00
France
0.32
0.68
2021-09-13 00:00:00
France
0.31
0.69
2021-09-14 00:00:00
France
0.31
0.69
2021-09-15 00:00:00
France
0.31
0.69
2021-09-16 00:00:00
France
0.31
0.69
2021-09-17 00:00:00
France
0.31
0.69
2021-09-18 00:00:00
France
0.32
0.68
2021-09-19 00:00:00
France
0.32
0.68
2021-09-20 00:00:00
France
0.32
0.68
2021-09-21 00:00:00
France
0.32
0.68
2021-09-22 00:00:00
France
0.32
0.68
2021-09-23 00:00:00
France
0.33
0.67
2021-09-24 00:00:00
France
0.33
0.67
2021-09-25 00:00:00
France
0.33
0.67
2021-09-26 00:00:00
France
0.33
0.67
2021-09-27 00:00:00
France
0.33
0.67
2021-09-28 00:00:00
France
0.33
0.67
2021-09-29 00:00:00
France
0.33
0.67
2021-09-30 00:00:00
France
0.32
0.68
2021-10-01 00:00:00
France
0.32
0.68
2021-10-02 00:00:00
France
0.32
0.68
2021-10-03 00:00:00
France
0.33
0.67
2021-10-04 00:00:00
France
0.32
0.68
2021-10-05 00:00:00
France
0.32
0.68
2021-10-06 00:00:00
France
0.32
0.68
2021-10-07 00:00:00
France
0.32
0.68
2021-10-08 00:00:00
France
0.32
0.68
2021-10-09 00:00:00
France
0.31
0.69
2021-10-10 00:00:00
France
0.31
0.69
2021-10-11 00:00:00
France
0.31
0.69
2021-10-12 00:00:00
France
0.31
0.69
2021-10-13 00:00:00
France
0.31
0.69
2021-10-14 00:00:00
France
0.31
0.69
2021-10-15 00:00:00
France
0.31
0.69
2021-10-16 00:00:00
France
0.31
0.69
2021-10-17 00:00:00
France
0.31
0.69
2021-10-18 00:00:00
France
0.31
0.69
2021-10-19 00:00:00
France
0.32
0.68
2021-10-20 00:00:00
France
0.32
0.68
2021-10-21 00:00:00
France
0.32
0.68
2021-10-22 00:00:00
France
0.32
0.68
2021-10-23 00:00:00
France
0.31
0.69
2021-10-24 00:00:00
France
0.31
0.69
2021-10-25 00:00:00
France
0.31
0.69
2021-10-26 00:00:00
France
0.31
0.69
2021-10-27 00:00:00
France
0.31
0.69
2021-10-28 00:00:00
France
0.31
0.69
2021-10-31 00:00:00
France
0.32
0.68
2021-11-01 00:00:00
France
0.32
0.68
2021-11-02 00:00:00
France
0.32
0.68
2021-11-03 00:00:00
France
0.32
0.68
2021-11-04 00:00:00
France
0.32
0.68
2021-11-05 00:00:00
France
0.32
0.68
2021-11-06 00:00:00
France
0.32
0.68
2021-11-07 00:00:00
France
0.31
0.69
2021-11-08 00:00:00
France
0.32
0.68
2021-11-09 00:00:00
France
0.31
0.69
2021-11-10 00:00:00
France
0.31
0.69
2021-11-11 00:00:00
France
0.32
0.68
2021-11-12 00:00:00
France
0.33
0.67
2021-11-13 00:00:00
France
0.33
0.67
2021-11-14 00:00:00
France
0.33
0.67
2021-11-15 00:00:00
France
0.34
0.66
2021-11-16 00:00:00
France
0.34
0.66
2021-11-17 00:00:00
France
0.34
0.66
2021-11-18 00:00:00
France
0.33
0.67
2021-11-19 00:00:00
France
0.33
0.67
2021-11-20 00:00:00
France
0.33
0.67
2021-11-21 00:00:00
France
0.33
0.67
2021-11-22 00:00:00
France
0.34
0.66
2021-11-23 00:00:00
France
0.33
0.67
2021-11-24 00:00:00
France
0.34
0.66
2021-11-25 00:00:00
France
0.33
0.67
2021-11-26 00:00:00
France
0.33
0.67
2021-11-27 00:00:00
France
0.33
0.67
2021-11-28 00:00:00
France
0.32
0.68
2021-11-29 00:00:00
France
0.32
0.68
2021-11-30 00:00:00
France
0.32
0.68
2021-12-01 00:00:00
France
0.32
0.68
2021-12-02 00:00:00
France
0.31
0.69
2021-12-03 00:00:00
France
0.32
0.68
2021-12-04 00:00:00
France
0.32
0.68
2021-12-05 00:00:00
France
0.33
0.67
2021-12-06 00:00:00
France
0.33
0.67
2021-12-07 00:00:00
France
0.32
0.68
2021-12-08 00:00:00
France
0.32
0.68
2021-12-09 00:00:00
France
0.33
0.67
2021-12-10 00:00:00
France
0.32
0.68
2021-12-11 00:00:00
France
0.33
0.67
2021-12-12 00:00:00
France
0.33
0.67
2021-12-13 00:00:00
France
0.34
0.66
2021-12-14 00:00:00
France
0.34
0.66
2021-12-15 00:00:00
France
0.35
0.65
2021-12-16 00:00:00
France
0.35
0.65
2021-12-17 00:00:00
France
0.35
0.65
2021-12-18 00:00:00
France
0.35
0.65
2021-12-19 00:00:00
France
0.35
0.65
2021-12-20 00:00:00
France
0.34
0.66
2021-12-21 00:00:00
France
0.34
0.66
2021-12-22 00:00:00
France
0.33
0.67
2021-12-23 00:00:00
France
0.33
0.67
2021-12-24 00:00:00
France
0.33
0.67
2021-12-25 00:00:00
France
0.33
0.67
2021-12-26 00:00:00
France
0.33
0.67
2021-12-27 00:00:00
France
0.33
0.67
2021-12-28 00:00:00
France
0.32
0.68
2021-12-29 00:00:00
France
0.32
0.68
2021-12-30 00:00:00
France
0.32
0.68
2021-12-31 00:00:00
France
0.32
0.68
2022-01-01 00:00:00
France
0.32
0.68
2022-01-02 00:00:00
France
0.33
0.67
2022-01-03 00:00:00
France
0.33
0.67
2022-01-04 00:00:00
France
0.32
0.68
2022-01-05 00:00:00
France
0.32
0.68
2022-01-06 00:00:00
France
0.33
0.67
2022-01-07 00:00:00
France
0.32
0.68
2022-01-08 00:00:00
France
0.32
0.68
2022-01-09 00:00:00
France
0.31
0.69
2022-01-10 00:00:00
France
0.31
0.69
2022-01-11 00:00:00
France
0.31
0.69
2022-01-12 00:00:00
France
0.32
0.68
2022-01-13 00:00:00
France
0.32
0.68
2022-01-14 00:00:00
France
0.32
0.68
2022-01-15 00:00:00
France
0.31
0.69
2022-01-16 00:00:00
France
0.31
0.69
2022-01-17 00:00:00
France
0.31
0.69
2022-01-18 00:00:00
France
0.3
0.7
2022-01-19 00:00:00
France
0.29
0.71
2022-01-20 00:00:00
France
0.29
0.71
2022-01-21 00:00:00
France
0.31
0.69
2022-01-22 00:00:00
France
0.32
0.68
2022-01-23 00:00:00
France
0.32
0.68
2022-01-24 00:00:00
France
0.32
0.68
2022-01-25 00:00:00
France
0.33
0.67
2020-01-06 00:00:00
Germany
0.34
0.66
2020-01-07 00:00:00
Germany
0.34
0.66
2020-01-08 00:00:00
Germany
0.34
0.66
2020-01-09 00:00:00
Germany
0.35
0.65
2020-01-10 00:00:00
Germany
0.34
0.66
2020-01-11 00:00:00
Germany
0.35
0.65
2020-01-12 00:00:00
Germany
0.35
0.65
2020-01-13 00:00:00
Germany
0.35
0.65
2020-01-14 00:00:00
Germany
0.34
0.66
2020-01-15 00:00:00
Germany
0.35
0.65
2020-01-16 00:00:00
Germany
0.35
0.65
2020-01-17 00:00:00
Germany
0.35
0.65
2020-01-18 00:00:00
Germany
0.35
0.65
2020-01-19 00:00:00
Germany
0.36
0.64
2020-01-20 00:00:00
Germany
0.35
0.65
2020-01-21 00:00:00
Germany
0.36
0.64
2020-01-22 00:00:00
Germany
0.36
0.64
2020-01-23 00:00:00
Germany
0.36
0.64
2020-01-24 00:00:00
Germany
0.36
0.64
2020-01-25 00:00:00
Germany
0.36
0.64
2020-01-26 00:00:00
Germany
0.36
0.64
2020-01-27 00:00:00
Germany
0.37
0.63
2020-01-28 00:00:00
Germany
0.36
0.64
2020-01-29 00:00:00
Germany
0.35
0.65
2020-01-30 00:00:00
Germany
0.35
0.65
2020-01-31 00:00:00
Germany
0.36
0.64
2020-02-01 00:00:00
Germany
0.36
0.64
2020-02-02 00:00:00
Germany
0.36
0.64
2020-02-03 00:00:00
Germany
0.36
0.64
2020-02-04 00:00:00
Germany
0.36
0.64
2020-02-05 00:00:00
Germany
0.36
0.64
2020-02-06 00:00:00
Germany
0.35
0.65
2020-02-07 00:00:00
Germany
0.35
0.65
2020-02-08 00:00:00
Germany
0.35
0.65
2020-02-09 00:00:00
Germany
0.35
0.65
2020-02-10 00:00:00
Germany
0.36
0.64
2020-02-11 00:00:00
Germany
0.35
0.65
2020-02-12 00:00:00
Germany
0.35
0.65
2020-02-13 00:00:00
Germany
0.35
0.65
2020-02-14 00:00:00
Germany
0.34
0.66
2020-02-15 00:00:00
Germany
0.34
0.66
2020-02-16 00:00:00
Germany
0.33
0.67
2020-02-17 00:00:00
Germany
0.33
0.67
2020-02-18 00:00:00
Germany
0.32
0.68
2020-02-19 00:00:00
Germany
0.33
0.67
2020-02-20 00:00:00
Germany
0.33
0.67
2020-02-21 00:00:00
Germany
0.33
0.67
2020-02-22 00:00:00
Germany
0.34
0.66
2020-02-23 00:00:00
Germany
0.34
0.66
2020-02-24 00:00:00
Germany
0.34
0.66
2020-02-25 00:00:00
Germany
0.34
0.66
2020-02-26 00:00:00
Germany
0.34
0.66
2020-02-27 00:00:00
Germany
0.34
0.66
2020-02-28 00:00:00
Germany
0.34
0.66
2020-02-29 00:00:00
Germany
0.34
0.66
2020-03-01 00:00:00
Germany
0.35
0.65
2020-03-02 00:00:00
Germany
0.34
0.66
2020-03-03 00:00:00
Germany
0.34
0.66
2020-03-04 00:00:00
Germany
0.34
0.66
2020-03-05 00:00:00
Germany
0.34
0.66
2020-03-06 00:00:00
Germany
0.33
0.67
2020-03-07 00:00:00
Germany
0.34
0.66
2020-03-08 00:00:00
Germany
0.34
0.66
2020-03-09 00:00:00
Germany
0.35
0.65
2020-03-10 00:00:00
Germany
0.35
0.65
2020-03-11 00:00:00
Germany
0.35
0.65
2020-03-12 00:00:00
Germany
0.35
0.65
2020-03-13 00:00:00
Germany
0.36
0.64
2020-03-14 00:00:00
Germany
0.36
0.64
2020-03-15 00:00:00
Germany
0.36
0.64
2020-03-16 00:00:00
Germany
0.37
0.63
2020-03-17 00:00:00
Germany
0.37
0.63
2020-03-18 00:00:00
Germany
0.38
0.62
2020-03-19 00:00:00
Germany
0.39
0.61
2020-03-20 00:00:00
Germany
0.41
0.59
2020-03-21 00:00:00
Germany
0.42
0.58
2020-03-22 00:00:00
Germany
0.42
0.58
2020-03-23 00:00:00
Germany
0.44
0.56
2020-03-24 00:00:00
Germany
0.45
0.55
2020-03-25 00:00:00
Germany
0.46
0.54
2020-03-26 00:00:00
Germany
0.47
0.53
2020-03-27 00:00:00
Germany
0.48
0.52
2020-03-28 00:00:00
Germany
0.49
0.51
2020-03-29 00:00:00
Germany
0.5
0.5
2020-03-30 00:00:00
Germany
0.5
0.5
2020-03-31 00:00:00
Germany
0.5
0.5
2020-04-01 00:00:00
Germany
0.5
0.5
2020-04-02 00:00:00
Germany
0.5
0.5
2020-04-03 00:00:00
Germany
0.51
0.49
2020-04-04 00:00:00
Germany
0.5
0.5
2020-04-05 00:00:00
Germany
0.51
0.49
2020-04-06 00:00:00
Germany
0.51
0.49
2020-04-07 00:00:00
Germany
0.52
0.48
2020-04-08 00:00:00
Germany
0.53
0.47
2020-04-09 00:00:00
Germany
0.53
0.47
2020-04-10 00:00:00
Germany
0.54
0.46
2020-04-11 00:00:00
Germany
0.55
0.45
2020-04-12 00:00:00
Germany
0.55
0.45
2020-04-13 00:00:00
Germany
0.54
0.46
2020-04-14 00:00:00
Germany
0.55
0.45
2020-04-15 00:00:00
Germany
0.54
0.46
2020-04-16 00:00:00
Germany
0.55
0.45
2020-04-17 00:00:00
Germany
0.54
0.46
2020-04-18 00:00:00
Germany
0.54
0.46
2020-04-19 00:00:00
Germany
0.55
0.45
2020-04-20 00:00:00
Germany
0.56
0.44
2020-04-21 00:00:00
Germany
0.56
0.44
2020-04-22 00:00:00
Germany
0.57
0.43
2020-04-23 00:00:00
Germany
0.56
0.44
2020-04-24 00:00:00
Germany
0.57
0.43
2020-04-25 00:00:00
Germany
0.57
0.43
2020-04-26 00:00:00
Germany
0.56
0.44
2020-04-27 00:00:00
Germany
0.55
0.45
2020-04-28 00:00:00
Germany
0.55
0.45
2020-04-29 00:00:00
Germany
0.54
0.46
2020-04-30 00:00:00
Germany
0.54
0.46
2020-05-01 00:00:00
Germany
0.54
0.46
2020-05-02 00:00:00
Germany
0.54
0.46
2020-05-03 00:00:00
Germany
0.53
0.47
2020-05-04 00:00:00
Germany
0.53
0.47
2020-05-05 00:00:00
Germany
0.53
0.47
2020-05-06 00:00:00
Germany
0.53
0.47
2020-05-07 00:00:00
Germany
0.54
0.46
2020-05-08 00:00:00
Germany
0.54
0.46
2020-05-09 00:00:00
Germany
0.54
0.46
2020-05-10 00:00:00
Germany
0.54
0.46
2020-05-11 00:00:00
Germany
0.54
0.46
2020-05-12 00:00:00
Germany
0.54
0.46
2020-05-13 00:00:00
Germany
0.54
0.46
2020-05-14 00:00:00
Germany
0.54
0.46
2020-05-15 00:00:00
Germany
0.53
0.47
2020-05-16 00:00:00
Germany
0.53
0.47
2020-05-17 00:00:00
Germany
0.53
0.47
2020-05-18 00:00:00
Germany
0.53
0.47
2020-05-19 00:00:00
Germany
0.53
0.47
2020-05-20 00:00:00
Germany
0.52
0.48
2020-05-21 00:00:00
Germany
0.52
0.48
2020-05-22 00:00:00
Germany
0.53
0.47
2020-05-23 00:00:00
Germany
0.53
0.47
2020-05-24 00:00:00
Germany
0.54
0.46
2020-05-25 00:00:00
Germany
0.53
0.47
2020-05-26 00:00:00
Germany
0.54
0.46
2020-05-27 00:00:00
Germany
0.54
0.46
2020-05-28 00:00:00
Germany
0.54
0.46
2020-05-29 00:00:00
Germany
0.54
0.46
2020-05-30 00:00:00
Germany
0.54
0.46
2020-05-31 00:00:00
Germany
0.54
0.46
2020-06-01 00:00:00
Germany
0.54
0.46
2020-06-02 00:00:00
Germany
0.54
0.46
2020-06-03 00:00:00
Germany
0.54
0.46
2020-06-04 00:00:00
Germany
0.54
0.46
2020-06-05 00:00:00
Germany
0.54
0.46
2020-06-06 00:00:00
Germany
0.54
0.46
2020-06-07 00:00:00
Germany
0.54
0.46
2020-06-08 00:00:00
Germany
0.55
0.45
2020-06-09 00:00:00
Germany
0.55
0.45
2020-06-10 00:00:00
Germany
0.55
0.45
2020-06-11 00:00:00
Germany
0.55
0.45
2020-06-12 00:00:00
Germany
0.55
0.45
2020-06-13 00:00:00
Germany
0.55
0.45
2020-06-14 00:00:00
Germany
0.56
0.44
2020-06-15 00:00:00
Germany
0.55
0.45
2020-06-16 00:00:00
Germany
0.56
0.44
2020-06-17 00:00:00
Germany
0.56
0.44
2020-06-18 00:00:00
Germany
0.56
0.44
2020-06-19 00:00:00
Germany
0.55
0.45
2020-06-20 00:00:00
Germany
0.55
0.45
2020-06-21 00:00:00
Germany
0.54
0.46
2020-06-22 00:00:00
Germany
0.53
0.47
2020-06-23 00:00:00
Germany
0.52
0.48
2020-06-24 00:00:00
Germany
0.52
0.48
2020-06-25 00:00:00
Germany
0.52
0.48
2020-06-26 00:00:00
Germany
0.52
0.48
2020-06-27 00:00:00
Germany
0.51
0.49
2020-06-28 00:00:00
Germany
0.52
0.48
2020-06-29 00:00:00
Germany
0.53
0.47
2020-06-30 00:00:00
Germany
0.52
0.48
2020-07-01 00:00:00
Germany
0.53
0.47
2020-07-02 00:00:00
Germany
0.53
0.47
2020-07-03 00:00:00
Germany
0.53
0.47
2020-07-04 00:00:00
Germany
0.53
0.47
2020-07-05 00:00:00
Germany
0.53
0.47
2020-07-06 00:00:00
Germany
0.53
0.47
2020-07-07 00:00:00
Germany
0.54
0.46
2020-07-08 00:00:00
Germany
0.54
0.46
2020-07-09 00:00:00
Germany
0.54
0.46
2020-07-10 00:00:00
Germany
0.55
0.45
2020-07-11 00:00:00
Germany
0.54
0.46
2020-07-12 00:00:00
Germany
0.54
0.46
2020-07-13 00:00:00
Germany
0.54
0.46
2020-07-14 00:00:00
Germany
0.54
0.46
2020-07-15 00:00:00
Germany
0.54
0.46
2020-07-16 00:00:00
Germany
0.54
0.46
2020-07-17 00:00:00
Germany
0.53
0.47
2020-07-18 00:00:00
Germany
0.53
0.47
2020-07-19 00:00:00
Germany
0.53
0.47
2020-07-20 00:00:00
Germany
0.53
0.47
2020-07-21 00:00:00
Germany
0.53
0.47
2020-07-22 00:00:00
Germany
0.52
0.48
2020-07-23 00:00:00
Germany
0.53
0.47
2020-07-24 00:00:00
Germany
0.53
0.47
2020-07-25 00:00:00
Germany
0.54
0.46
2020-07-26 00:00:00
Germany
0.54
0.46
2020-07-27 00:00:00
Germany
0.54
0.46
2020-07-28 00:00:00
Germany
0.55
0.45
2020-07-29 00:00:00
Germany
0.54
0.46
2020-07-30 00:00:00
Germany
0.53
0.47
2020-07-31 00:00:00
Germany
0.52
0.48
2020-08-01 00:00:00
Germany
0.52
0.48
2020-08-02 00:00:00
Germany
0.51
0.49
2020-08-03 00:00:00
Germany
0.51
0.49
2020-08-04 00:00:00
Germany
0.5
0.5
2020-08-05 00:00:00
Germany
0.51
0.49
2020-08-06 00:00:00
Germany
0.51
0.49
2020-08-07 00:00:00
Germany
0.52
0.48
2020-08-08 00:00:00
Germany
0.52
0.48
2020-08-09 00:00:00
Germany
0.53
0.47
2020-08-10 00:00:00
Germany
0.53
0.47
2020-08-11 00:00:00
Germany
0.53
0.47
2020-08-12 00:00:00
Germany
0.53
0.47
2020-08-13 00:00:00
Germany
0.53
0.47
2020-08-14 00:00:00
Germany
0.52
0.48
2020-08-15 00:00:00
Germany
0.53
0.47
2020-08-16 00:00:00
Germany
0.52
0.48
2020-08-17 00:00:00
Germany
0.51
0.49
2020-08-18 00:00:00
Germany
0.51
0.49
2020-08-19 00:00:00
Germany
0.51
0.49
2020-08-20 00:00:00
Germany
0.52
0.48
2020-08-21 00:00:00
Germany
0.52
0.48
2020-08-22 00:00:00
Germany
0.51
0.49
2020-08-23 00:00:00
Germany
0.51
0.49
2020-08-24 00:00:00
Germany
0.51
0.49
2020-08-25 00:00:00
Germany
0.52
0.48
2020-08-26 00:00:00
Germany
0.51
0.49
2020-08-27 00:00:00
Germany
0.51
0.49
2020-08-28 00:00:00
Germany
0.51
0.49
2020-08-29 00:00:00
Germany
0.51
0.49
2020-08-30 00:00:00
Germany
0.51
0.49
2020-08-31 00:00:00
Germany
0.52
0.48
2020-09-01 00:00:00
Germany
0.51
0.49
2020-09-02 00:00:00
Germany
0.51
0.49
2020-09-03 00:00:00
Germany
0.51
0.49
2020-09-04 00:00:00
Germany
0.51
0.49
2020-09-05 00:00:00
Germany
0.51
0.49
2020-09-06 00:00:00
Germany
0.52
0.48
2020-09-07 00:00:00
Germany
0.52
0.48
2020-09-08 00:00:00
Germany
0.52
0.48
2020-09-09 00:00:00
Germany
0.51
0.49
2020-09-10 00:00:00
Germany
0.51
0.49
2020-09-11 00:00:00
Germany
0.51
0.49
2020-09-12 00:00:00
Germany
0.51
0.49
2020-09-13 00:00:00
Germany
0.5
0.5
2020-09-14 00:00:00
Germany
0.5
0.5
2020-09-15 00:00:00
Germany
0.49
0.51
2020-09-16 00:00:00
Germany
0.49
0.51
2020-09-17 00:00:00
Germany
0.5
0.5
2020-09-18 00:00:00
Germany
0.49
0.51
2020-09-19 00:00:00
Germany
0.49
0.51
2020-09-20 00:00:00
Germany
0.49
0.51
2020-09-21 00:00:00
Germany
0.49
0.51
2020-09-22 00:00:00
Germany
0.49
0.51
2020-09-23 00:00:00
Germany
0.49
0.51
2020-09-24 00:00:00
Germany
0.49
0.51
2020-09-25 00:00:00
Germany
0.49
0.51
2020-09-26 00:00:00
Germany
0.5
0.5
2020-09-27 00:00:00
Germany
0.5
0.5
2020-09-28 00:00:00
Germany
0.5
0.5
2020-09-29 00:00:00
Germany
0.5
0.5
2020-09-30 00:00:00
Germany
0.5
0.5
2020-10-01 00:00:00
Germany
0.51
0.49
2020-10-02 00:00:00
Germany
0.51
0.49
2020-10-03 00:00:00
Germany
0.5
0.5
2020-10-04 00:00:00
Germany
0.5
0.5
2020-10-05 00:00:00
Germany
0.5
0.5
2020-10-06 00:00:00
Germany
0.5
0.5
2020-10-07 00:00:00
Germany
0.49
0.51
2020-10-08 00:00:00
Germany
0.49
0.51
2020-10-09 00:00:00
Germany
0.49
0.51
2020-10-10 00:00:00
Germany
0.49
0.51
2020-10-11 00:00:00
Germany
0.5
0.5
2020-10-12 00:00:00
Germany
0.5
0.5
2020-10-13 00:00:00
Germany
0.51
0.49
2020-10-14 00:00:00
Germany
0.51
0.49
2020-10-15 00:00:00
Germany
0.52
0.48
2020-10-16 00:00:00
Germany
0.52
0.48
2020-10-17 00:00:00
Germany
0.52
0.48
2020-10-18 00:00:00
Germany
0.51
0.49
2020-10-19 00:00:00
Germany
0.51
0.49
2020-10-20 00:00:00
Germany
0.51
0.49
2020-10-21 00:00:00
Germany
0.5
0.5
2020-10-22 00:00:00
Germany
0.5
0.5
2020-10-23 00:00:00
Germany
0.5
0.5
2020-10-24 00:00:00
Germany
0.51
0.49
2020-10-25 00:00:00
Germany
0.51
0.49
2020-10-26 00:00:00
Germany
0.51
0.49
2020-10-27 00:00:00
Germany
0.5
0.5
2020-10-28 00:00:00
Germany
0.49
0.51
2020-10-29 00:00:00
Germany
0.49
0.51
2020-10-30 00:00:00
Germany
0.49
0.51
2020-10-31 00:00:00
Germany
0.49
0.51
2020-11-01 00:00:00
Germany
0.49
0.51
2020-11-02 00:00:00
Germany
0.48
0.52
2020-11-03 00:00:00
Germany
0.5
0.5
2020-11-04 00:00:00
Germany
0.5
0.5
2020-11-05 00:00:00
Germany
0.5
0.5
2020-11-06 00:00:00
Germany
0.5
0.5
2020-11-07 00:00:00
Germany
0.5
0.5
2020-11-08 00:00:00
Germany
0.5
0.5
2020-11-09 00:00:00
Germany
0.51
0.49
2020-11-10 00:00:00
Germany
0.5
0.5
2020-11-11 00:00:00
Germany
0.5
0.5
2020-11-12 00:00:00
Germany
0.51
0.49
2020-11-13 00:00:00
Germany
0.51
0.49
2020-11-14 00:00:00
Germany
0.51
0.49
2020-11-15 00:00:00
Germany
0.51
0.49
2020-11-16 00:00:00
Germany
0.52
0.48
2020-11-17 00:00:00
Germany
0.53
0.47
2020-11-18 00:00:00
Germany
0.53
0.47
2020-11-19 00:00:00
Germany
0.54
0.46
2020-11-20 00:00:00
Germany
0.54
0.46
2020-11-21 00:00:00
Germany
0.54
0.46
2020-11-22 00:00:00
Germany
0.53
0.47
2020-11-23 00:00:00
Germany
0.53
0.47
2020-11-24 00:00:00
Germany
0.52
0.48
2020-11-25 00:00:00
Germany
0.52
0.48
2020-11-26 00:00:00
Germany
0.52
0.48
2020-11-27 00:00:00
Germany
0.52
0.48
2020-11-28 00:00:00
Germany
0.52
0.48
2020-11-29 00:00:00
Germany
0.53
0.47
2020-11-30 00:00:00
Germany
0.53
0.47
2020-12-01 00:00:00
Germany
0.52
0.48
2020-12-02 00:00:00
Germany
0.52
0.48
2020-12-03 00:00:00
Germany
0.51
0.49
2020-12-04 00:00:00
Germany
0.51
0.49
2020-12-05 00:00:00
Germany
0.51
0.49
2020-12-06 00:00:00
Germany
0.51
0.49
2020-12-07 00:00:00
Germany
0.51
0.49
2020-12-08 00:00:00
Germany
0.51
0.49
2020-12-09 00:00:00
Germany
0.51
0.49
2020-12-10 00:00:00
Germany
0.52
0.48
2020-12-11 00:00:00
Germany
0.51
0.49
2020-12-12 00:00:00
Germany
0.51
0.49
2020-12-13 00:00:00
Germany
0.51
0.49
2020-12-14 00:00:00
Germany
0.52
0.48
2020-12-15 00:00:00
Germany
0.52
0.48
2020-12-16 00:00:00
Germany
0.53
0.47
2020-12-17 00:00:00
Germany
0.52
0.48
2020-12-18 00:00:00
Germany
0.54
0.46
2020-12-19 00:00:00
Germany
0.54
0.46
2020-12-20 00:00:00
Germany
0.53
0.47
2020-12-21 00:00:00
Germany
0.52
0.48
2020-12-22 00:00:00
Germany
0.52
0.48
2020-12-23 00:00:00
Germany
0.52
0.48
2020-12-24 00:00:00
Germany
0.52
0.48
2020-12-25 00:00:00
Germany
0.51
0.49
2020-12-26 00:00:00
Germany
0.51
0.49
2020-12-27 00:00:00
Germany
0.51
0.49
2020-12-28 00:00:00
Germany
0.52
0.48
2020-12-29 00:00:00
Germany
0.53
0.47
2020-12-30 00:00:00
Germany
0.53
0.47
2020-12-31 00:00:00
Germany
0.53
0.47
2021-01-01 00:00:00
Germany
0.53
0.47
2021-01-02 00:00:00
Germany
0.54
0.46
2021-01-03 00:00:00
Germany
0.54
0.46
2021-01-04 00:00:00
Germany
0.53
0.47
2021-01-05 00:00:00
Germany
0.53
0.47
2021-01-06 00:00:00
Germany
0.53
0.47
2021-01-07 00:00:00
Germany
0.53
0.47
2021-01-08 00:00:00
Germany
0.54
0.46
2021-01-09 00:00:00
Germany
0.54
0.46
2021-01-10 00:00:00
Germany
0.54
0.46
2021-01-11 00:00:00
Germany
0.54
0.46
2021-01-12 00:00:00
Germany
0.54
0.46
2021-01-13 00:00:00
Germany
0.54
0.46
2021-01-14 00:00:00
Germany
0.54
0.46
2021-01-15 00:00:00
Germany
0.53
0.47
2021-01-16 00:00:00
Germany
0.52
0.48
2021-01-17 00:00:00
Germany
0.52
0.48
2021-01-18 00:00:00
Germany
0.52
0.48
2021-01-19 00:00:00
Germany
0.51
0.49
2021-01-20 00:00:00
Germany
0.51
0.49
2021-01-21 00:00:00
Germany
0.51
0.49
2021-01-22 00:00:00
Germany
0.52
0.48
2021-01-23 00:00:00
Germany
0.52
0.48
2021-01-24 00:00:00
Germany
0.52
0.48
2021-01-25 00:00:00
Germany
0.52
0.48
2021-01-26 00:00:00
Germany
0.52
0.48
2021-01-27 00:00:00
Germany
0.52
0.48
2021-01-28 00:00:00
Germany
0.52
0.48
2021-01-29 00:00:00
Germany
0.51
0.49
2021-01-30 00:00:00
Germany
0.52
0.48
2021-01-31 00:00:00
Germany
0.52
0.48
2021-02-01 00:00:00
Germany
0.52
0.48
2021-02-02 00:00:00
Germany
0.52
0.48
2021-02-03 00:00:00
Germany
0.53
0.47
2021-02-04 00:00:00
Germany
0.53
0.47
2021-02-05 00:00:00
Germany
0.53
0.47
2021-02-06 00:00:00
Germany
0.53
0.47
2021-02-07 00:00:00
Germany
0.53
0.47
2021-02-08 00:00:00
Germany
0.53
0.47
2021-02-09 00:00:00
Germany
0.54
0.46
2021-02-10 00:00:00
Germany
0.53
0.47
2021-02-11 00:00:00
Germany
0.53
0.47
2021-02-12 00:00:00
Germany
0.53
0.47
2021-02-13 00:00:00
Germany
0.53
0.47
2021-02-14 00:00:00
Germany
0.53
0.47
2021-02-15 00:00:00
Germany
0.52
0.48
2021-02-16 00:00:00
Germany
0.51
0.49
2021-02-17 00:00:00
Germany
0.51
0.49
2021-02-18 00:00:00
Germany
0.5
0.5
2021-02-19 00:00:00
Germany
0.5
0.5
2021-02-20 00:00:00
Germany
0.5
0.5
2021-02-21 00:00:00
Germany
0.5
0.5
2021-02-22 00:00:00
Germany
0.5
0.5
2021-02-23 00:00:00
Germany
0.5
0.5
2021-02-24 00:00:00
Germany
0.51
0.49
2021-02-25 00:00:00
Germany
0.5
0.5
2021-02-26 00:00:00
Germany
0.51
0.49
2021-02-27 00:00:00
Germany
0.51
0.49
2021-02-28 00:00:00
Germany
0.51
0.49
2021-03-01 00:00:00
Germany
0.5
0.5
2021-03-02 00:00:00
Germany
0.5
0.5
2021-03-03 00:00:00
Germany
0.5
0.5
2021-03-04 00:00:00
Germany
0.51
0.49
2021-03-05 00:00:00
Germany
0.5
0.5
2021-03-06 00:00:00
Germany
0.5
0.5
2021-03-07 00:00:00
Germany
0.49
0.51
2021-03-08 00:00:00
Germany
0.49
0.51
2021-03-09 00:00:00
Germany
0.49
0.51
2021-03-10 00:00:00
Germany
0.48
0.52
2021-03-11 00:00:00
Germany
0.47
0.53
2021-03-12 00:00:00
Germany
0.45
0.55
2021-03-13 00:00:00
Germany
0.45
0.55
2021-03-14 00:00:00
Germany
0.45
0.55
2021-03-15 00:00:00
Germany
0.44
0.56
2021-03-16 00:00:00
Germany
0.43
0.57
2021-03-17 00:00:00
Germany
0.43
0.57
2021-03-18 00:00:00
Germany
0.42
0.58
2021-03-19 00:00:00
Germany
0.43
0.57
2021-03-20 00:00:00
Germany
0.42
0.58
2021-03-21 00:00:00
Germany
0.43
0.57
2021-03-22 00:00:00
Germany
0.42
0.58
2021-03-23 00:00:00
Germany
0.42
0.58
2021-03-24 00:00:00
Germany
0.41
0.59
2021-03-25 00:00:00
Germany
0.41
0.59
2021-03-26 00:00:00
Germany
0.4
0.6
2021-03-27 00:00:00
Germany
0.4
0.6
2021-03-28 00:00:00
Germany
0.39
0.61
2021-03-29 00:00:00
Germany
0.39
0.61
2021-03-30 00:00:00
Germany
0.4
0.6
2021-03-31 00:00:00
Germany
0.41
0.59
2021-04-01 00:00:00
Germany
0.41
0.59
2021-04-02 00:00:00
Germany
0.41
0.59
2021-04-03 00:00:00
Germany
0.41
0.59
2021-04-04 00:00:00
Germany
0.42
0.58
2021-04-05 00:00:00
Germany
0.41
0.59
2021-04-06 00:00:00
Germany
0.41
0.59
2021-04-07 00:00:00
Germany
0.41
0.59
2021-04-08 00:00:00
Germany
0.41
0.59
2021-04-09 00:00:00
Germany
0.41
0.59
2021-04-10 00:00:00
Germany
0.4
0.6
2021-04-11 00:00:00
Germany
0.4
0.6
2021-04-12 00:00:00
Germany
0.4
0.6
2021-04-13 00:00:00
Germany
0.4
0.6
2021-04-14 00:00:00
Germany
0.4
0.6
2021-04-15 00:00:00
Germany
0.4
0.6
2021-04-16 00:00:00
Germany
0.4
0.6
2021-04-17 00:00:00
Germany
0.4
0.6
2021-04-18 00:00:00
Germany
0.4
0.6
2021-04-19 00:00:00
Germany
0.4
0.6
2021-04-20 00:00:00
Germany
0.4
0.6
2021-04-21 00:00:00
Germany
0.41
0.59
2021-04-22 00:00:00
Germany
0.4
0.6
2021-04-23 00:00:00
Germany
0.4
0.6
2021-04-24 00:00:00
Germany
0.41
0.59
2021-04-25 00:00:00
Germany
0.41
0.59
2021-04-26 00:00:00
Germany
0.41
0.59
2021-04-27 00:00:00
Germany
0.42
0.58
2021-04-28 00:00:00
Germany
0.42
0.58
2021-04-29 00:00:00
Germany
0.43
0.57
2021-04-30 00:00:00
Germany
0.43
0.57
2021-05-01 00:00:00
Germany
0.43
0.57
2021-05-02 00:00:00
Germany
0.44
0.56
2021-05-03 00:00:00
Germany
0.44
0.56
2021-05-04 00:00:00
Germany
0.44
0.56
2021-05-05 00:00:00
Germany
0.44
0.56
2021-05-06 00:00:00
Germany
0.44
0.56
2021-05-07 00:00:00
Germany
0.45
0.55
2021-05-08 00:00:00
Germany
0.45
0.55
2021-05-09 00:00:00
Germany
0.45
0.55
2021-05-10 00:00:00
Germany
0.46
0.54
2021-05-11 00:00:00
Germany
0.47
0.53
2021-05-12 00:00:00
Germany
0.47
0.53
2021-05-13 00:00:00
Germany
0.48
0.52
2021-05-14 00:00:00
Germany
0.47
0.53
2021-05-15 00:00:00
Germany
0.48
0.52
2021-05-16 00:00:00
Germany
0.48
0.52
2021-05-17 00:00:00
Germany
0.46
0.54
2021-05-18 00:00:00
Germany
0.46
0.54
2021-05-19 00:00:00
Germany
0.45
0.55
2021-05-20 00:00:00
Germany
0.45
0.55
2021-05-21 00:00:00
Germany
0.46
0.54
2021-05-22 00:00:00
Germany
0.46
0.54
2021-05-23 00:00:00
Germany
0.46
0.54
2021-05-24 00:00:00
Germany
0.48
0.52
2021-05-25 00:00:00
Germany
0.48
0.52
2021-05-26 00:00:00
Germany
0.49
0.51
2021-05-27 00:00:00
Germany
0.49
0.51
2021-05-28 00:00:00
Germany
0.49
0.51
2021-05-29 00:00:00
Germany
0.5
0.5
2021-05-30 00:00:00
Germany
0.5
0.5
2021-05-31 00:00:00
Germany
0.49
0.51
2021-06-01 00:00:00
Germany
0.49
0.51
2021-06-02 00:00:00
Germany
0.49
0.51
2021-06-03 00:00:00
Germany
0.5
0.5
2021-06-04 00:00:00
Germany
0.5
0.5
2021-06-05 00:00:00
Germany
0.49
0.51
2021-06-06 00:00:00
Germany
0.48
0.52
2021-06-07 00:00:00
Germany
0.49
0.51
2021-06-08 00:00:00
Germany
0.48
0.52
2021-06-09 00:00:00
Germany
0.48
0.52
2021-06-10 00:00:00
Germany
0.48
0.52
2021-06-11 00:00:00
Germany
0.48
0.52
2021-06-12 00:00:00
Germany
0.48
0.52
2021-06-13 00:00:00
Germany
0.49
0.51
2021-06-14 00:00:00
Germany
0.48
0.52
2021-06-15 00:00:00
Germany
0.48
0.52
2021-06-16 00:00:00
Germany
0.48
0.52
2021-06-17 00:00:00
Germany
0.48
0.52
2021-06-18 00:00:00
Germany
0.47
0.53
2021-06-19 00:00:00
Germany
0.47
0.53
2021-06-20 00:00:00
Germany
0.48
0.52
2021-06-21 00:00:00
Germany
0.48
0.52
2021-06-22 00:00:00
Germany
0.48
0.52
2021-06-23 00:00:00
Germany
0.47
0.53
2021-06-24 00:00:00
Germany
0.47
0.53
2021-06-25 00:00:00
Germany
0.48
0.52
2021-06-26 00:00:00
Germany
0.48
0.52
2021-06-27 00:00:00
Germany
0.48
0.52
2021-06-28 00:00:00
Germany
0.48
0.52
2021-06-29 00:00:00
Germany
0.49
0.51
2021-06-30 00:00:00
Germany
0.49
0.51
2021-07-01 00:00:00
Germany
0.49
0.51
2021-07-02 00:00:00
Germany
0.5
0.5
2021-07-03 00:00:00
Germany
0.5
0.5
2021-07-04 00:00:00
Germany
0.49
0.51
2021-07-05 00:00:00
Germany
0.49
0.51
2021-07-06 00:00:00
Germany
0.48
0.52
2021-07-07 00:00:00
Germany
0.49
0.51
2021-07-08 00:00:00
Germany
0.48
0.52
2021-07-09 00:00:00
Germany
0.47
0.53
2021-07-10 00:00:00
Germany
0.48
0.52
2021-07-11 00:00:00
Germany
0.48
0.52
2021-07-12 00:00:00
Germany
0.48
0.52
2021-07-13 00:00:00
Germany
0.48
0.52
2021-07-14 00:00:00
Germany
0.48
0.52
2021-07-15 00:00:00
Germany
0.48
0.52
2021-07-16 00:00:00
Germany
0.48
0.52
2021-07-17 00:00:00
Germany
0.48
0.52
2021-07-18 00:00:00
Germany
0.48
0.52
2021-07-19 00:00:00
Germany
0.48
0.52
2021-07-20 00:00:00
Germany
0.47
0.53
2021-07-21 00:00:00
Germany
0.47
0.53
2021-07-22 00:00:00
Germany
0.47
0.53
2021-07-23 00:00:00
Germany
0.47
0.53
2021-07-24 00:00:00
Germany
0.46
0.54
2021-07-25 00:00:00
Germany
0.46
0.54
2021-07-26 00:00:00
Germany
0.46
0.54
2021-07-27 00:00:00
Germany
0.47
0.53
2021-07-28 00:00:00
Germany
0.47
0.53
2021-07-29 00:00:00
Germany
0.46
0.54
2021-07-30 00:00:00
Germany
0.46
0.54
2021-07-31 00:00:00
Germany
0.46
0.54
2021-08-01 00:00:00
Germany
0.46
0.54
2021-08-02 00:00:00
Germany
0.46
0.54
2021-08-03 00:00:00
Germany
0.46
0.54
2021-08-04 00:00:00
Germany
0.45
0.55
2021-08-05 00:00:00
Germany
0.45
0.55
2021-08-06 00:00:00
Germany
0.45
0.55
2021-08-07 00:00:00
Germany
0.45
0.55
2021-08-08 00:00:00
Germany
0.45
0.55
2021-08-09 00:00:00
Germany
0.45
0.55
2021-08-10 00:00:00
Germany
0.44
0.56
2021-08-11 00:00:00
Germany
0.44
0.56
2021-08-12 00:00:00
Germany
0.44
0.56
2021-08-13 00:00:00
Germany
0.44
0.56
2021-08-14 00:00:00
Germany
0.44
0.56
2021-08-15 00:00:00
Germany
0.45
0.55
2021-08-16 00:00:00
Germany
0.45
0.55
2021-08-17 00:00:00
Germany
0.45
0.55
2021-08-18 00:00:00
Germany
0.44
0.56
2021-08-19 00:00:00
Germany
0.44
0.56
2021-08-20 00:00:00
Germany
0.44
0.56
2021-08-21 00:00:00
Germany
0.44
0.56
2021-08-22 00:00:00
Germany
0.43
0.57
2021-08-23 00:00:00
Germany
0.43
0.57
2021-08-24 00:00:00
Germany
0.43
0.57
2021-08-25 00:00:00
Germany
0.42
0.58
2021-08-26 00:00:00
Germany
0.43
0.57
2021-08-27 00:00:00
Germany
0.42
0.58
2021-08-28 00:00:00
Germany
0.42
0.58
2021-08-29 00:00:00
Germany
0.42
0.58
2021-08-30 00:00:00
Germany
0.42
0.58
2021-08-31 00:00:00
Germany
0.42
0.58
2021-09-01 00:00:00
Germany
0.42
0.58
2021-09-02 00:00:00
Germany
0.42
0.58
2021-09-03 00:00:00
Germany
0.42
0.58
2021-09-04 00:00:00
Germany
0.43
0.57
2021-09-05 00:00:00
Germany
0.42
0.58
2021-09-06 00:00:00
Germany
0.42
0.58
2021-09-07 00:00:00
Germany
0.42
0.58
2021-09-08 00:00:00
Germany
0.42
0.58
2021-09-09 00:00:00
Germany
0.41
0.59
2021-09-10 00:00:00
Germany
0.41
0.59
2021-09-11 00:00:00
Germany
0.41
0.59
2021-09-12 00:00:00
Germany
0.42
0.58
2021-09-13 00:00:00
Germany
0.42
0.58
2021-09-14 00:00:00
Germany
0.42
0.58
2021-09-15 00:00:00
Germany
0.42
0.58
2021-09-16 00:00:00
Germany
0.43
0.57
2021-09-17 00:00:00
Germany
0.43
0.57
2021-09-18 00:00:00
Germany
0.43
0.57
2021-09-19 00:00:00
Germany
0.43
0.57
2021-09-20 00:00:00
Germany
0.43
0.57
2021-09-21 00:00:00
Germany
0.43
0.57
2021-09-22 00:00:00
Germany
0.43
0.57
2021-09-23 00:00:00
Germany
0.43
0.57
2021-09-24 00:00:00
Germany
0.43
0.57
2021-09-25 00:00:00
Germany
0.43
0.57
2021-09-26 00:00:00
Germany
0.44
0.56
2021-09-27 00:00:00
Germany
0.44
0.56
2021-09-28 00:00:00
Germany
0.44
0.56
2021-09-29 00:00:00
Germany
0.44
0.56
2021-09-30 00:00:00
Germany
0.45
0.55
2021-10-01 00:00:00
Germany
0.45
0.55
2021-10-02 00:00:00
Germany
0.44
0.56
2021-10-03 00:00:00
Germany
0.45
0.55
2021-10-04 00:00:00
Germany
0.45
0.55
2021-10-05 00:00:00
Germany
0.45
0.55
2021-10-06 00:00:00
Germany
0.45
0.55
2021-10-07 00:00:00
Germany
0.45
0.55
2021-10-08 00:00:00
Germany
0.46
0.54
2021-10-09 00:00:00
Germany
0.46
0.54
2021-10-10 00:00:00
Germany
0.46
0.54
2021-10-11 00:00:00
Germany
0.45
0.55
2021-10-12 00:00:00
Germany
0.46
0.54
2021-10-13 00:00:00
Germany
0.46
0.54
2021-10-14 00:00:00
Germany
0.46
0.54
2021-10-15 00:00:00
Germany
0.46
0.54
2021-10-16 00:00:00
Germany
0.46
0.54
2021-10-17 00:00:00
Germany
0.46
0.54
2021-10-18 00:00:00
Germany
0.46
0.54
2021-10-19 00:00:00
Germany
0.46
0.54
2021-10-20 00:00:00
Germany
0.46
0.54
2021-10-21 00:00:00
Germany
0.46
0.54
2021-10-22 00:00:00
Germany
0.47
0.53
2021-10-23 00:00:00
Germany
0.47
0.53
2021-10-24 00:00:00
Germany
0.46
0.54
2021-10-25 00:00:00
Germany
0.46
0.54
2021-10-26 00:00:00
Germany
0.46
0.54
2021-10-27 00:00:00
Germany
0.46
0.54
2021-10-28 00:00:00
Germany
0.46
0.54
2021-10-31 00:00:00
Germany
0.46
0.54
2021-11-01 00:00:00
Germany
0.46
0.54
2021-11-02 00:00:00
Germany
0.46
0.54
2021-11-03 00:00:00
Germany
0.46
0.54
2021-11-04 00:00:00
Germany
0.45
0.55
2021-11-05 00:00:00
Germany
0.45
0.55
2021-11-06 00:00:00
Germany
0.45
0.55
2021-11-07 00:00:00
Germany
0.44
0.56
2021-11-08 00:00:00
Germany
0.44
0.56
2021-11-09 00:00:00
Germany
0.43
0.57
2021-11-10 00:00:00
Germany
0.42
0.58
2021-11-11 00:00:00
Germany
0.42
0.58
2021-11-12 00:00:00
Germany
0.42
0.58
2021-11-13 00:00:00
Germany
0.42
0.58
2021-11-14 00:00:00
Germany
0.41
0.59
2021-11-15 00:00:00
Germany
0.4
0.6
2021-11-16 00:00:00
Germany
0.4
0.6
2021-11-17 00:00:00
Germany
0.4
0.6
2021-11-18 00:00:00
Germany
0.39
0.61
2021-11-19 00:00:00
Germany
0.39
0.61
2021-11-20 00:00:00
Germany
0.39
0.61
2021-11-21 00:00:00
Germany
0.39
0.61
2021-11-22 00:00:00
Germany
0.38
0.62
2021-11-23 00:00:00
Germany
0.38
0.62
2021-11-24 00:00:00
Germany
0.38
0.62
2021-11-25 00:00:00
Germany
0.39
0.61
2021-11-26 00:00:00
Germany
0.39
0.61
2021-11-27 00:00:00
Germany
0.39
0.61
2021-11-28 00:00:00
Germany
0.39
0.61
2021-11-29 00:00:00
Germany
0.4
0.6
2021-11-30 00:00:00
Germany
0.4
0.6
2021-12-01 00:00:00
Germany
0.41
0.59
2021-12-02 00:00:00
Germany
0.4
0.6
2021-12-03 00:00:00
Germany
0.4
0.6
2021-12-04 00:00:00
Germany
0.4
0.6
2021-12-05 00:00:00
Germany
0.41
0.59
2021-12-06 00:00:00
Germany
0.42
0.58
2021-12-07 00:00:00
Germany
0.42
0.58
2021-12-08 00:00:00
Germany
0.43
0.57
2021-12-09 00:00:00
Germany
0.45
0.55
2021-12-10 00:00:00
Germany
0.45
0.55
2021-12-11 00:00:00
Germany
0.46
0.54
2021-12-12 00:00:00
Germany
0.46
0.54
2021-12-13 00:00:00
Germany
0.47
0.53
2021-12-14 00:00:00
Germany
0.47
0.53
2021-12-15 00:00:00
Germany
0.48
0.52
2021-12-16 00:00:00
Germany
0.48
0.52
2021-12-17 00:00:00
Germany
0.48
0.52
2021-12-18 00:00:00
Germany
0.48
0.52
2021-12-19 00:00:00
Germany
0.48
0.52
2021-12-20 00:00:00
Germany
0.48
0.52
2021-12-21 00:00:00
Germany
0.47
0.53
2021-12-22 00:00:00
Germany
0.47
0.53
2021-12-23 00:00:00
Germany
0.47
0.53
2021-12-24 00:00:00
Germany
0.47
0.53
2021-12-25 00:00:00
Germany
0.48
0.52
2021-12-26 00:00:00
Germany
0.48
0.52
2021-12-27 00:00:00
Germany
0.48
0.52
2021-12-28 00:00:00
Germany
0.48
0.52
2021-12-29 00:00:00
Germany
0.48
0.52
2021-12-30 00:00:00
Germany
0.49
0.51
2021-12-31 00:00:00
Germany
0.49
0.51
2022-01-01 00:00:00
Germany
0.49
0.51
2022-01-02 00:00:00
Germany
0.49
0.51
2022-01-03 00:00:00
Germany
0.49
0.51
2022-01-04 00:00:00
Germany
0.5
0.5
2022-01-05 00:00:00
Germany
0.5
0.5
2022-01-06 00:00:00
Germany
0.5
0.5
2022-01-07 00:00:00
Germany
0.49
0.51
2022-01-08 00:00:00
Germany
0.5
0.5
2022-01-09 00:00:00
Germany
0.49
0.51
2022-01-10 00:00:00
Germany
0.49
0.51
2022-01-11 00:00:00
Germany
0.48
0.52
2022-01-12 00:00:00
Germany
0.48
0.52
2022-01-13 00:00:00
Germany
0.48
0.52
2022-01-14 00:00:00
Germany
0.48
0.52
2022-01-15 00:00:00
Germany
0.47
0.53
2022-01-16 00:00:00
Germany
0.47
0.53
2022-01-17 00:00:00
Germany
0.47
0.53
2022-01-18 00:00:00
Germany
0.47
0.53
2022-01-19 00:00:00
Germany
0.47
0.53
2022-01-20 00:00:00
Germany
0.47
0.53
2022-01-21 00:00:00
Germany
0.47
0.53
2022-01-22 00:00:00
Germany
0.47
0.53
2022-01-23 00:00:00
Germany
0.47
0.53
2022-01-24 00:00:00
Germany
0.47
0.53
2022-01-25 00:00:00
Germany
0.46
0.54
2020-01-06 00:00:00
India
0.67
0.33
2020-01-07 00:00:00
India
0.67
0.33
2020-01-08 00:00:00
India
0.65
0.35
2020-01-09 00:00:00
India
0.65
0.35
2020-01-10 00:00:00
India
0.64
0.36
2020-01-11 00:00:00
India
0.63
0.37
2020-01-12 00:00:00
India
0.64
0.36
2020-01-13 00:00:00
India
0.64
0.36
2020-01-14 00:00:00
India
0.65
0.35
2020-01-15 00:00:00
India
0.66
0.34
2020-01-16 00:00:00
India
0.65
0.35
2020-01-17 00:00:00
India
0.66
0.34
2020-01-18 00:00:00
India
0.67
0.33
2020-01-19 00:00:00
India
0.67
0.33
2020-01-20 00:00:00
India
0.69
0.31
2020-01-21 00:00:00
India
0.7
0.3
2020-01-22 00:00:00
India
0.71
0.29
2020-01-23 00:00:00
India
0.72
0.28
2020-01-24 00:00:00
India
0.72
0.28
2020-01-25 00:00:00
India
0.72
0.28
2020-01-26 00:00:00
India
0.71
0.29
2020-01-27 00:00:00
India
0.7
0.3
2020-01-28 00:00:00
India
0.68
0.32
2020-01-29 00:00:00