Photo of the Day: Three-Legged Morale Booster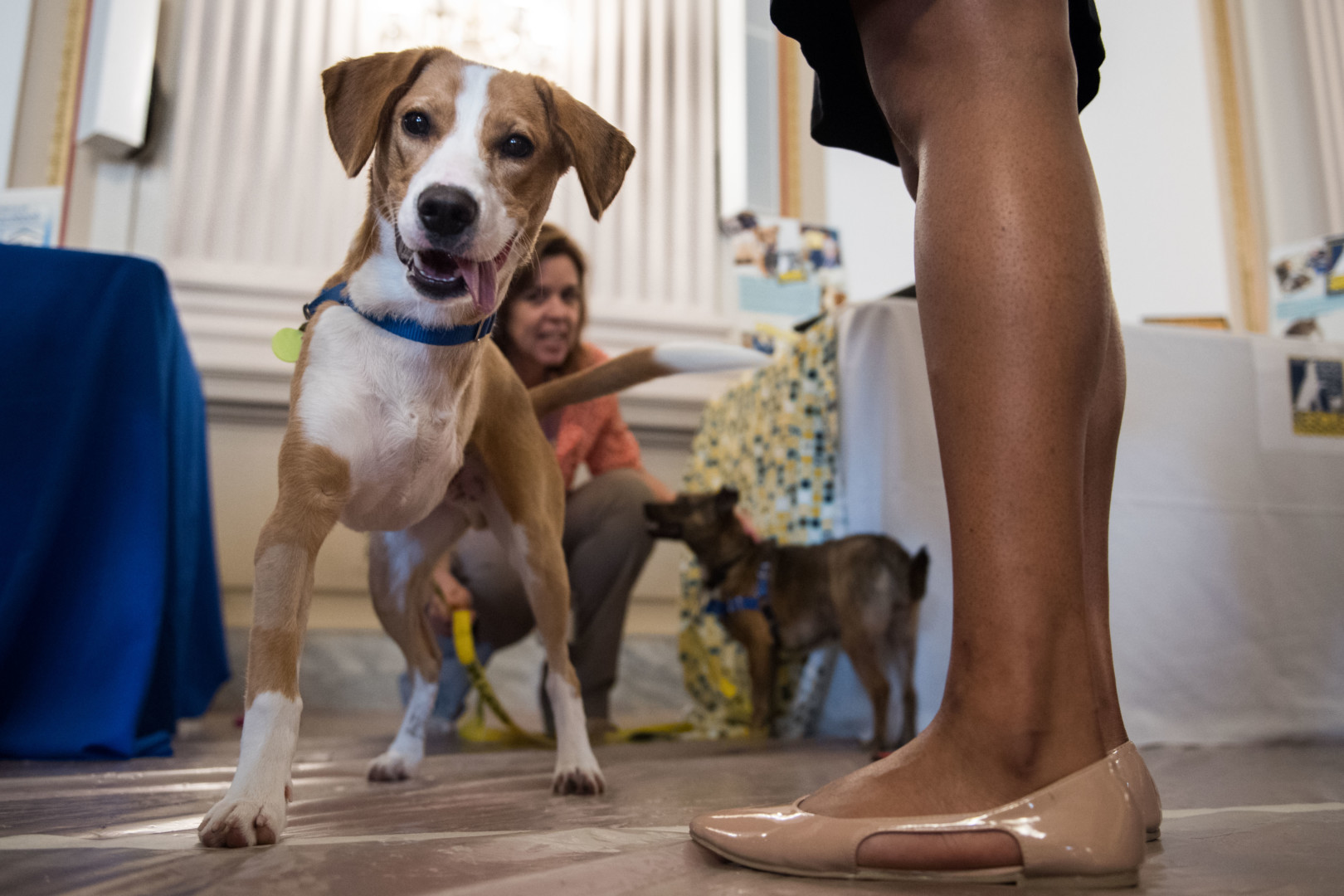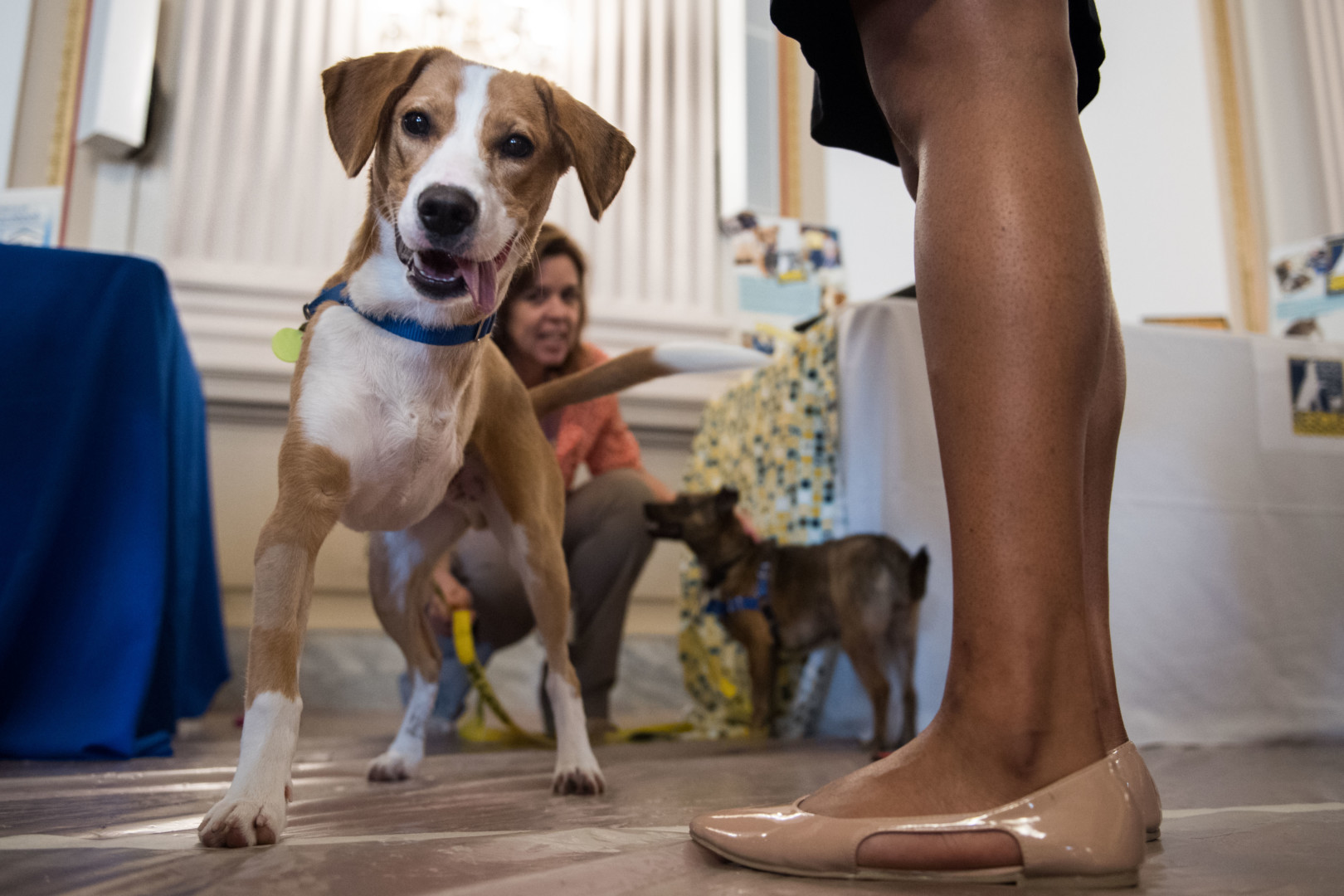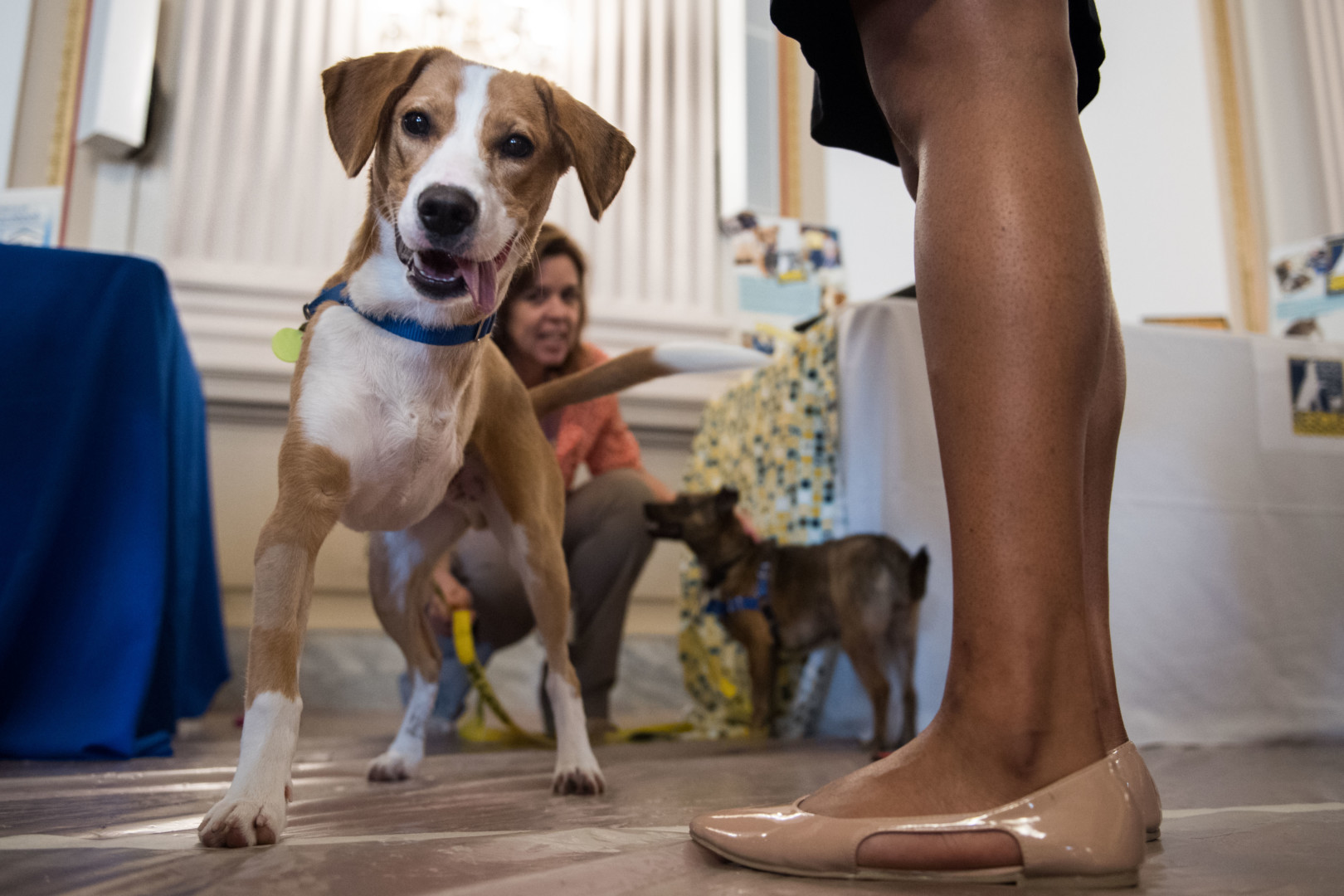 Trey, a three-legged rescue dog, prepares to taste the front glass of a Nikon zoom lens.
Trey joined his fellow canines (and a few felines) in the Cannon House Office Building on Wednesday as the American Society for the Prevention of Cruelty to Animals held its fifth annual Paws for Celebration event. House staffers crowded the room to lavish affection on the rescue animals, all of whom were happy to return the favor.