Clinton's Flirtation With Public Option Could Find Friendly Reception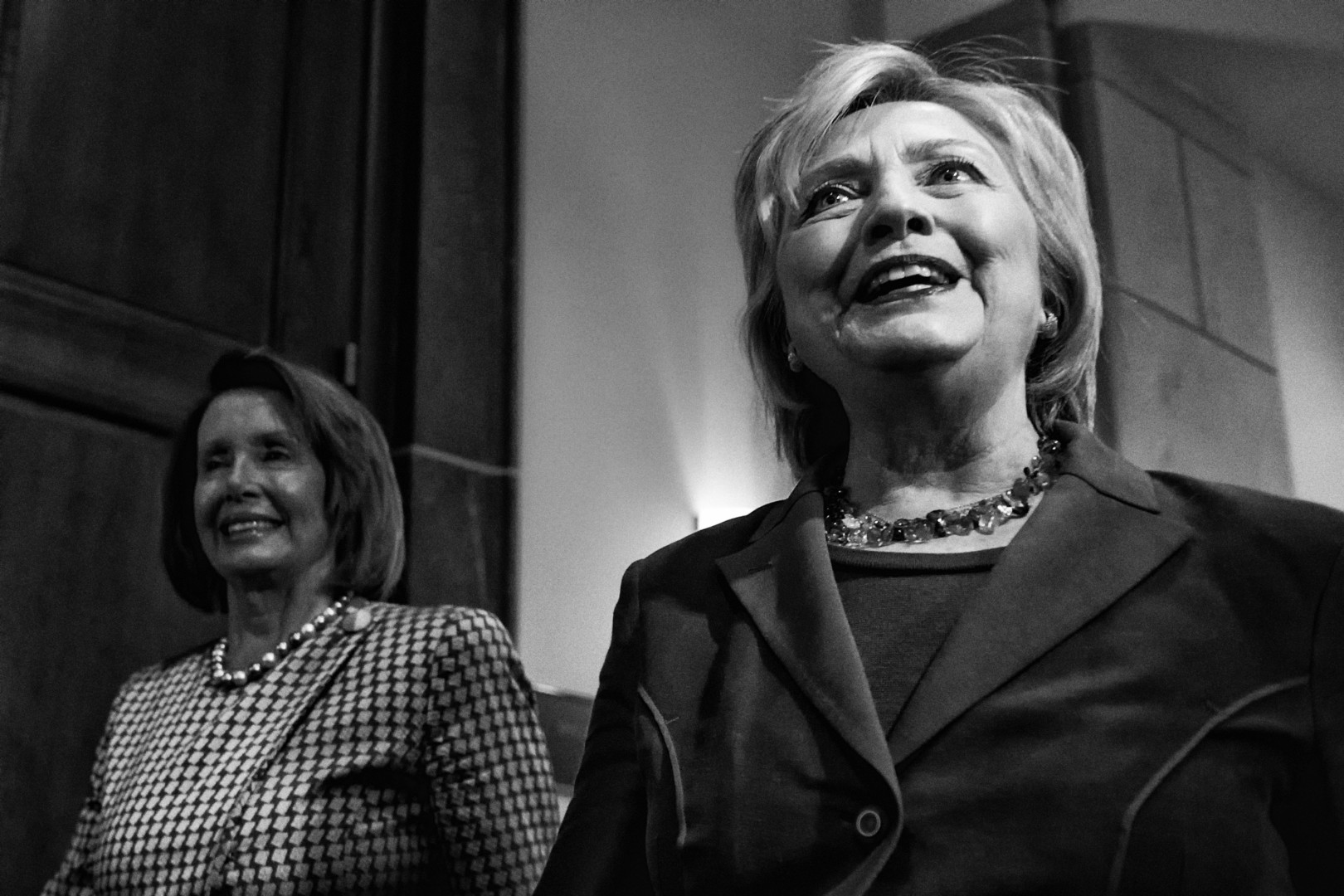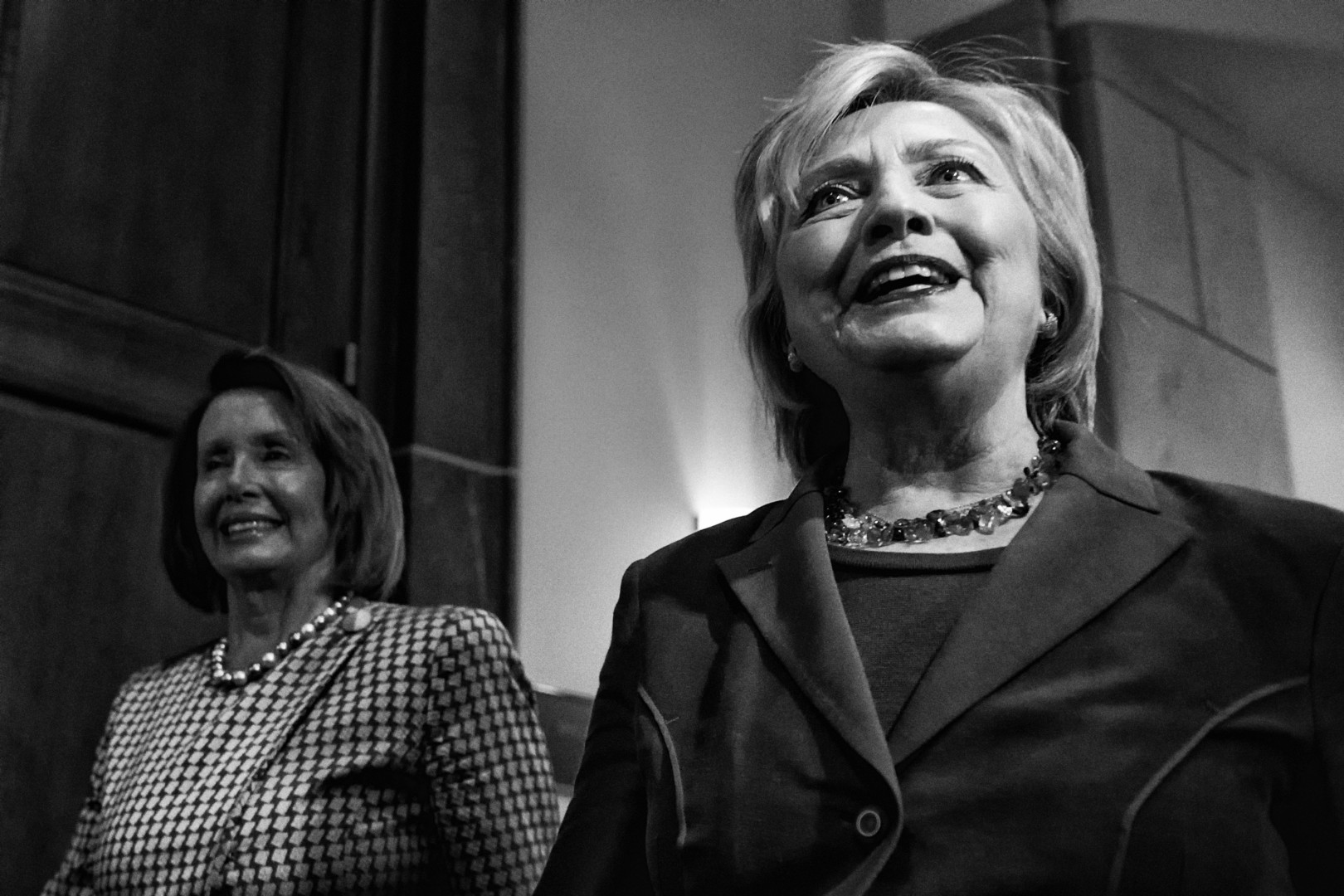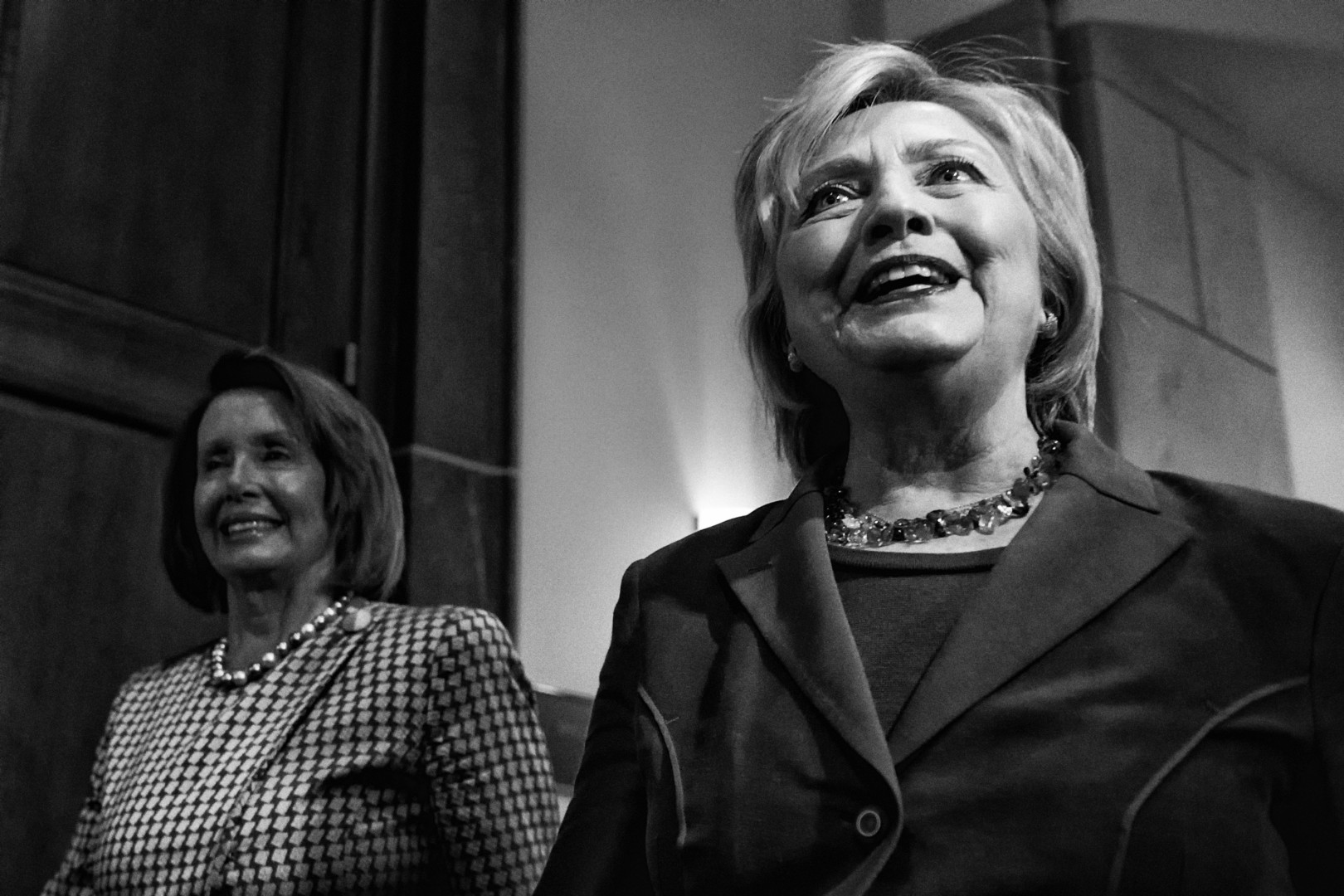 Hillary Clinton updated her health policy agenda over the weekend to include more strongly worded support for a public option insurance plan on the Obamacare exchanges.
Although her position is consistent with what she's supported in the past, it's probably not coincidental that the announcement follows a series of bad news about co-op failures and insurers leaving exchanges. These departures have thrown the viability and affordability of exchanges into question.
Clinton previously said she would give states the ability to choose whether to establish a public option, but she has now updated that language to say she will "affirm her commitment to give Americans in every state the choice of a public-option insurance plan."
President Obama made a similar call for a public option in an article published in JAMA on Monday.
When asked whether Clinton's support for a public option had anything to do with the failure of the co-op plans, Chris Jennings, an outside adviser to the campaign, didn't rule it out.
"Certainly not directly, but if traditional or co-op plans pull out of exchanges and/or there is insufficient competition and choice of plans, [Clinton] wants to remedy," Jennings wrote in an email. "Bottom line: she wants people purchasing in the exchanges to have affordable plan choices."
The updates to Clinton's health platform also include an additional $40 billion in funding for community health centers over the next 10 years and a reiteration of her verbal support for allowing people 55 and older to opt in to Medicare.
"We have more work to do to finish our long fight to provide universal, quality, affordable health care to everyone in America," Clinton said in a statement.
Clinton also supported a public option during her 2008 campaign. Since then, 15 of the 23 nonprofit co-op plans, designed to lower premiums on exchanges, have failed. Three have announced closures in the past few weeks.
This weekend's proposal adds to Clinton's already detailed health care plan to build on the Affordable Care Act. Her proposals generally are aimed at making insurance more affordable and accessible to consumers. For example, she wants to allow people three free doctor's visits before they start paying their deductible.
Clinton's latest proposals come as affordability becomes a central health care issue. While the Affordable Care Act expanded coverage to some 20 million Americans, many say out of pocket costs are becoming increasingly unaffordable. Premium rates are increasing, sometimes by double digits. Consumers worry about high deductibles and co-pays. Prescription drug prices, often subject to either a co-pay or coinsurance, have landed on the top of the list of voters' health care concerns.
The danger of these affordability problems is they may keep healthy people out of the individual insurance market. When this happens, a greater percentage of the risk pool is sick, meaning insurers' costs are higher and premiums are higher. If healthy people enter the marketplace, costs are spread out so that all enrollees pay less.
For Clinton, the key to affordability is more people signing up. "[S]he also believes that more enrollment of target populations need to occur and is actually key to ensuring that plans participate, premiums remain affordable, and the marketplace is stable," Jennings said. "She also has a multi-layered set of proposals dealing with increasing affordability through more generous tax credits, aggressive outreach and enrollment, and thoughtfully implemented cost containment initiatives."
It's unclear whether Clinton's plan now involves Congress passing legislation. A national public option couldn't get the support of enough congressional Democrats to pass in 2009, when it was originally included in the health care bill that became Obamacare.  The nonprofit co-op program was included in its place, allowing the law to get all 60 of the Democratic votes it needed to pass the Senate.
But 2016 is not 2009. Democrats are united in their support of Obamacare, and it's become increasingly clear that the co-op program is not having the desired effect of creating competition on marketplaces. Like all plans, the co-ops underpriced the cost of covering people at the onset of the exchanges. Unlike private insurers, the co-ops did not have the savings on hand to make up for their losses in initial years. It stands to reason some Democrats could be more supportive of a public option after seeing the outcome of what was proposed as a more moderate alternative.
"The failure of most of the co-ops illustrates that they may have been a substitute for a public option in a political sense, but not really in a substantive sense," said Larry Levitt, a senior vice president at the Kaiser Family Foundation.
A public option also might have a better reception in Congress this time around because many of its opponents are no longer in the Senate. Other centrist Democrats have taken their place, but the support among this new wave of moderates for a public option is untested.
Still, Democrats do not currently control the chamber. Even if control flips in November, Democrats are unlikely to gain the 60-vote majority needed to pass legislation without Republican support. Republicans, highly averse to the public option in 2009, are unlikely to have changed their minds.
One argument Clinton can use in favor of a public option is its money-saving potential. In 2013, the Congressional Budget Office estimated a national public option would save $160 billion in ten years. The score assumed the program would use Medicare reimbursement rates, which are lower than rates for private insurers in exchanges.
The Committee for a Responsible Federal Budget estimated that allowing states to opt in to a public option would save one-fourth of that amount, as not all states would choose to do so.
Either way, it's a money saver. "Offering up a public option would be projected to save money relative to baseline [because] it is less costly than all or most private options and, as such, premium tax credits would require less federal financing support," Jennings said. "Of course, the details matter here," he added.