Democrats Poised for Final Push for Opioids Funding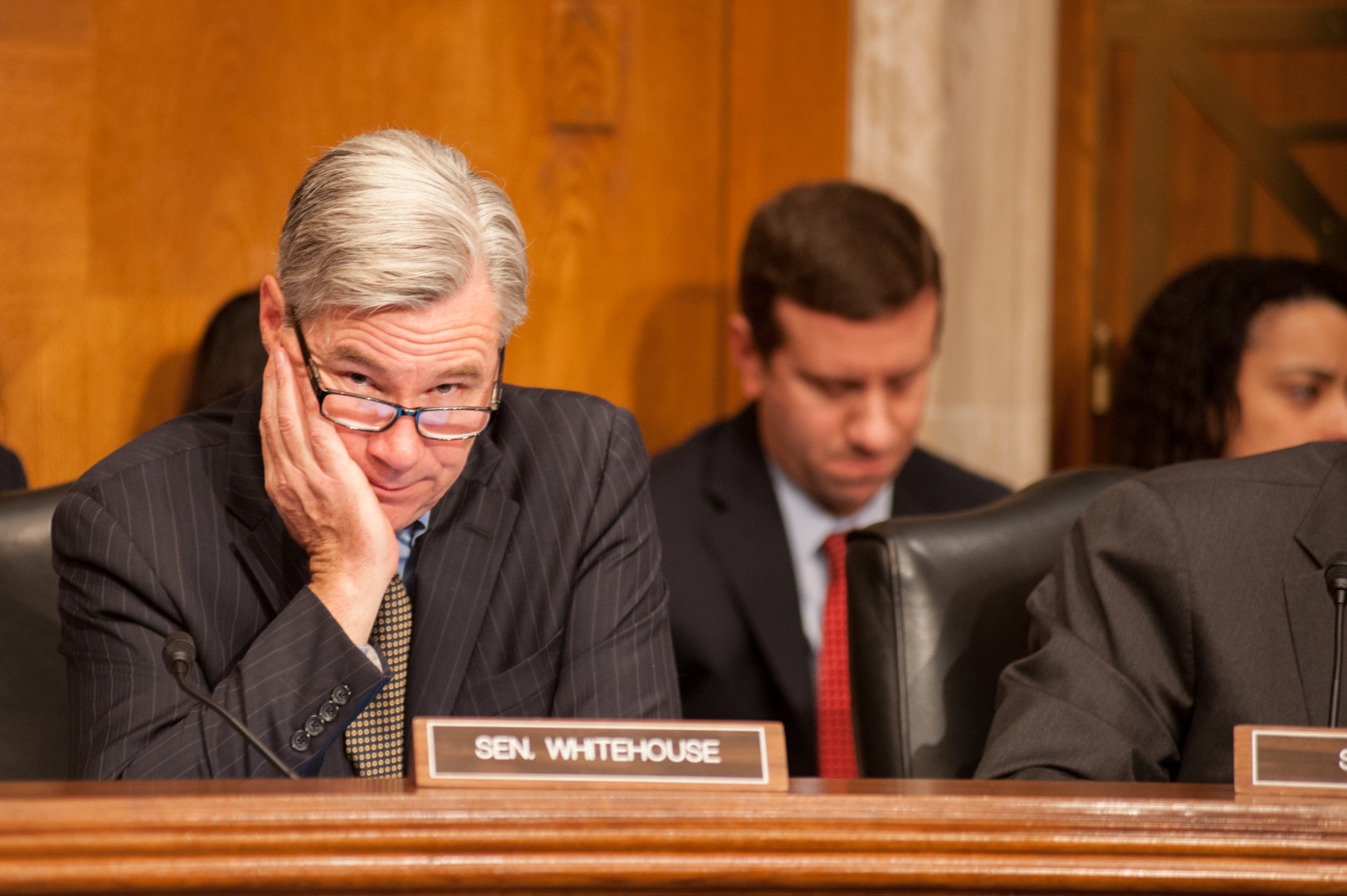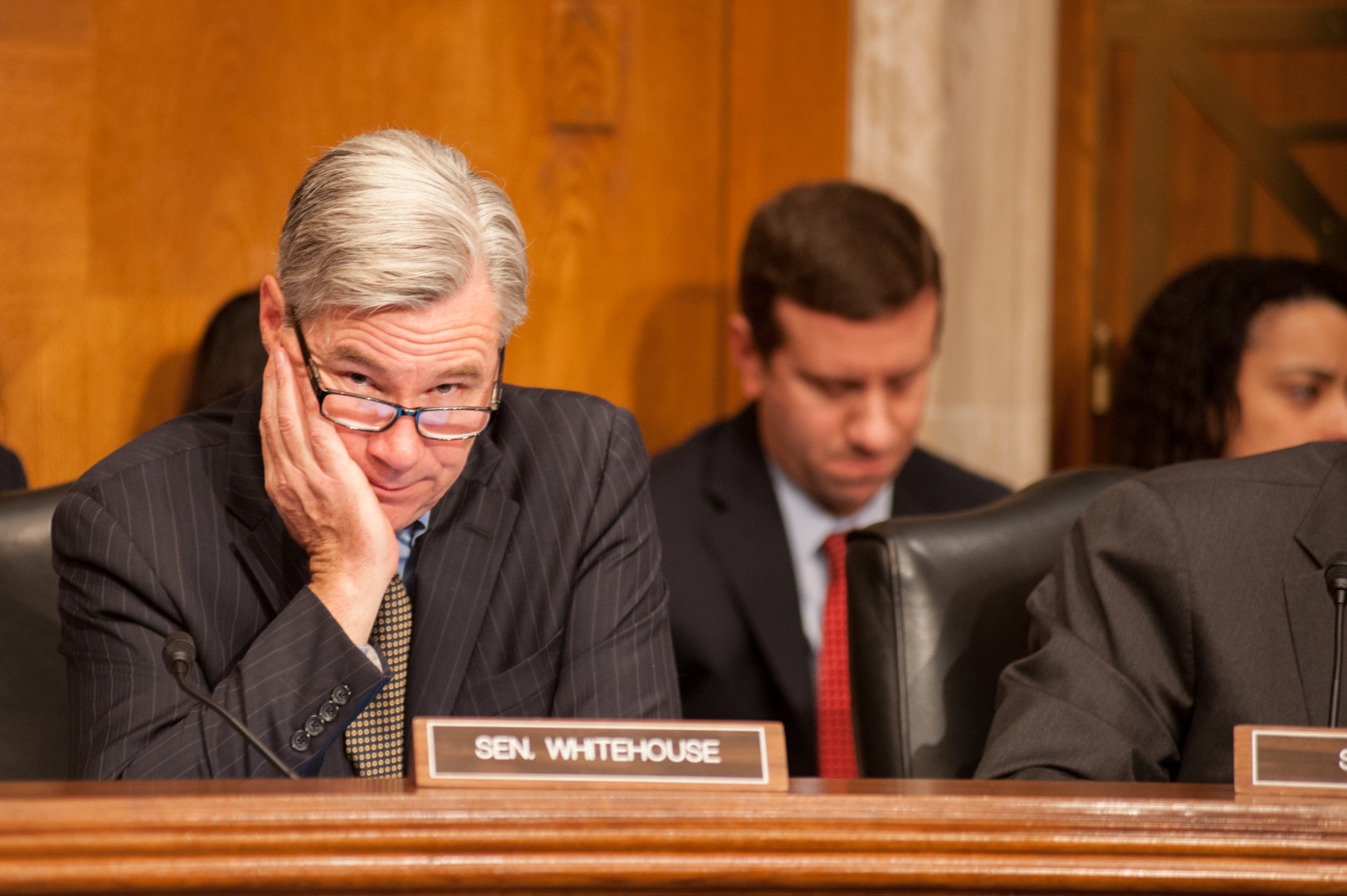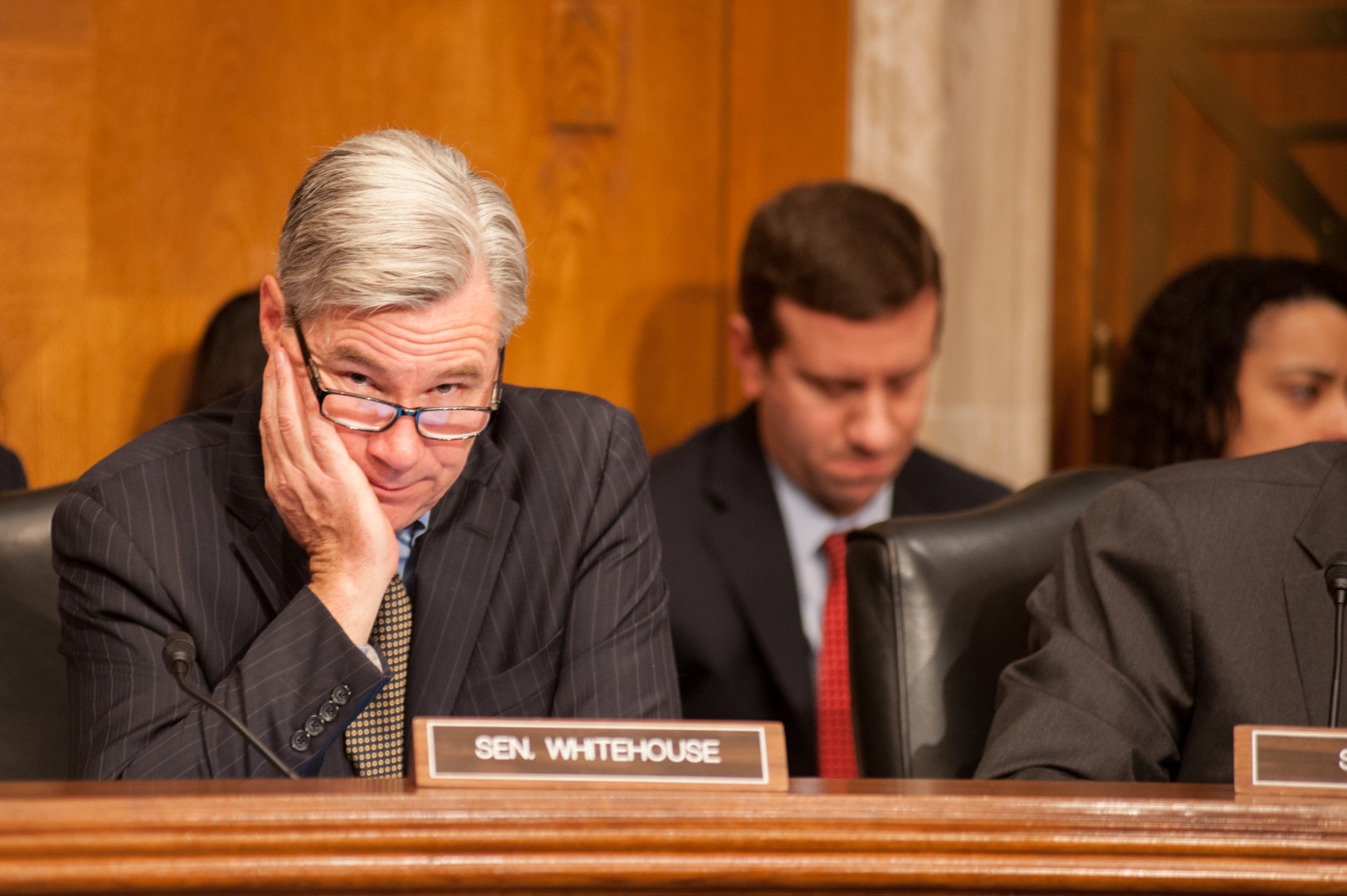 The Comprehensive Addiction and Recovery Act is poised to head to the White House to be signed into law after all, avoiding a bitter floor fight on additional funding for the opioid crisis.
Democrats will support the package when it comes up for a vote Wednesday, several senators said, but they are still pushing for more funding. The bill, which is now the result of a conference report between the House and Senate, authorizes $181 million for drug abuse and treatment programs, though the money would need to be appropriated later.
"As a policy bill, as an authorization, which is all it ever was, I think it puts us where we need to be," Sen. Sheldon Whitehouse (D-R.I.), the Senate bill's original sponsor, told reporters Tuesday. "I'd probably like to see a bit more on prescription drug monitoring programs. But by and large, very satisfied with the bill."
The bill overwhelmingly passed the House 407-5 last week, teeing up what wasn't originally guaranteed as easy passage in the Senate. House Minority Leader Nancy Pelosi (D-Calif.) said Democrats could have withheld votes that would have sustained a veto, but decided not to. The White House has called for funding to accompany the measure, but stopped short of a veto threat.
Still, funding is the next step, Whitehouse said — a key point that has been emphasized by Democrats in both chambers. He said he hasn't heard from Senate Republicans about additional funding coming through other than the "small increase" in appropriations bills that have passed committee this year.
A bill that would fund the Department of Health and Human Services for Fiscal Year 2017 would allocate $261 million in funding for opioids, a 93 percent increase over this year, as well as a $20 million increase in the Commerce, Justice, Science and Related Agencies funding bill. Democrats tried to add $600 million when the bill was moving through each chamber on its own earlier this year, and $920 million over two years during the conference committee.
Still, Congress could pass a continuing resolution and "then there's nothing," Whitehouse said. That could mean that some programs included in the bill aren't implemented for an additional year, he said.
"There are provisions in CARA that adjust the way in which existing funding streams, allocations, can be allocated and spent," he said. "So there is some value to the CARA programs, but there are eight of them that are not provided for at all in the appropriations process. So unless something happens, we'd have to wait to pick those up next year."
Sen. Patty Murray (D-Wash.), the ranking member on the appropriations subcommittee focused on HHS, said she also hasn't had any additional conversations on opioid funding with Republicans, but said passing the committee's bill in both chambers would be difficult.
"Our bill has already passed out of full committee," she said. "We're going to have a terrifically challenging time dealing with the House that has put a number of poison pills in there."
Republicans are praising the bill, and the funding that has been proposed in appropriations bills.
"This Senate has provided more than twice as much funding for opioid-related issues as under the previous Senate majority," Majority Leader Mitch McConnell said on the floor Tuesday, praising lawmakers who have worked on the issue. "In no small part because of their efforts to drive this bill forward, communities will be better equipped to prevent heroin and prescription opioid abuse in the first place, just as they'll be better equipped to save lives and foster treatment and recovery."
Sen. Rob Portman (R-Ohio), the lead Republican on the bill, called the vote on the bill "a huge step forward." Portman and Whitehouse worked for about three years on drafting the bill, which was passed by the Senate in March.
Portman, who has voted with Democrats for emergency funding for the issue, echoed McConnell, touting $80 million to address opioids that was allocated for the current fiscal year, as well as what's been proposed next year. He's talked with appropriators on the topic and they view it as a priority, he said.
"We're making good progress with the appropriators," he said. "They get it. This is an issue that needs more funding as well as different approaches to how you spend the money, which is what CARA is about because it's an authorization bill."
While funding for opioids will almost certainly continue to be a major topic of discussion among lawmakers as the appropriations process rolls on, opioids will likely continue to be a popular legislative topic more generally. Opioid overdoses are a rising cause of death around the country, and fighting the abuse is a topic that voters enthusiastically support.
For example, Sen. Amy Klobuchar (D-Minn.) said she plans to introduce a bill tomorrow with Sen. Joe Manchin (D-W. Va.) that would create incentives for states to adopt prescription drug monitoring programs and share the data. The bill would be "more intense" than provisions focused on such programs included in CARA, she said.
"I'm introducing a bill the day we're passing it for a reason, because there's more that needs to be done, and that includes the funding for the treatment and then also doing more in prescription drug monitoring," she said.