Congress Left Without Funding Public Health Crises. Is This Normal?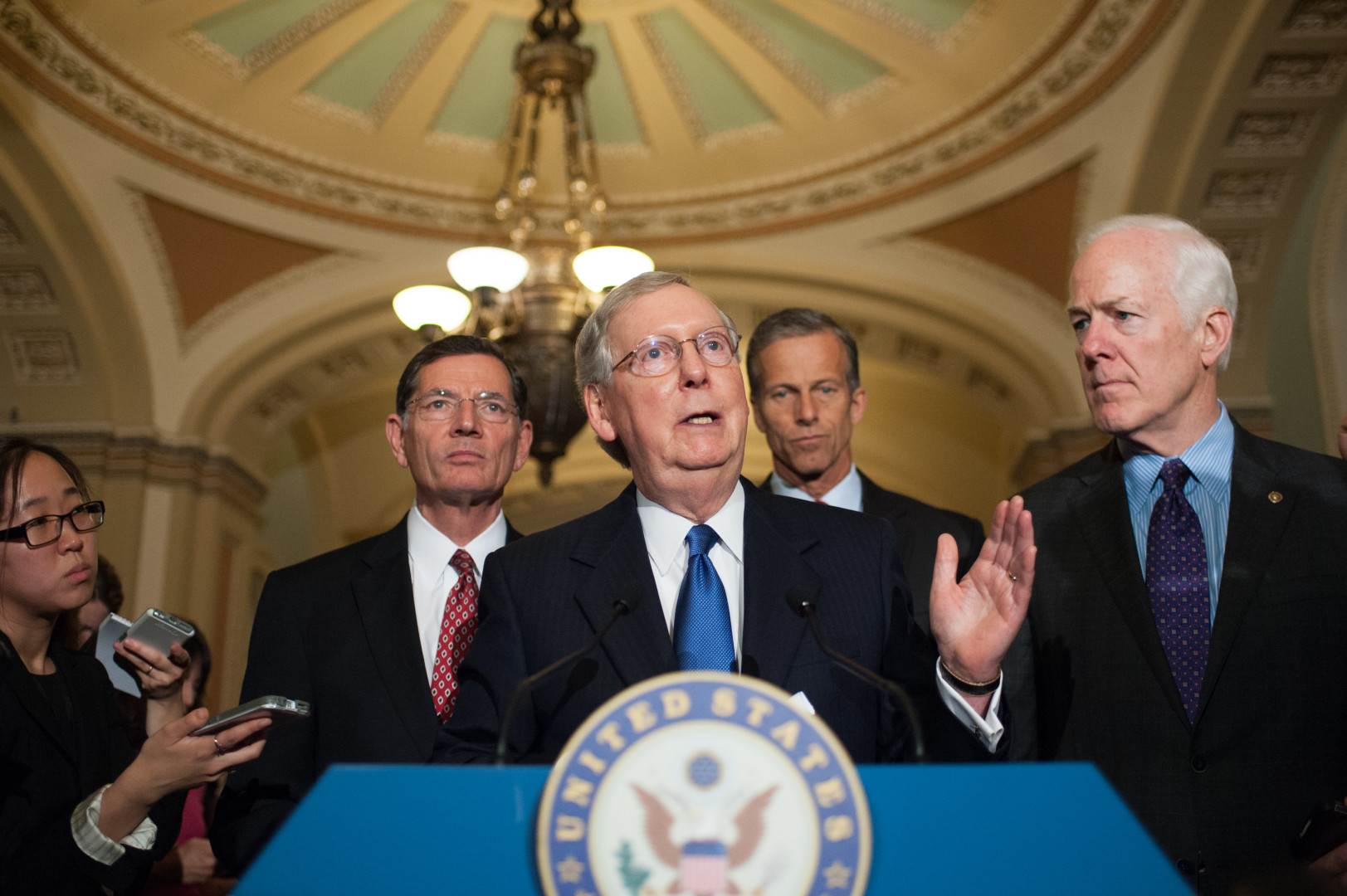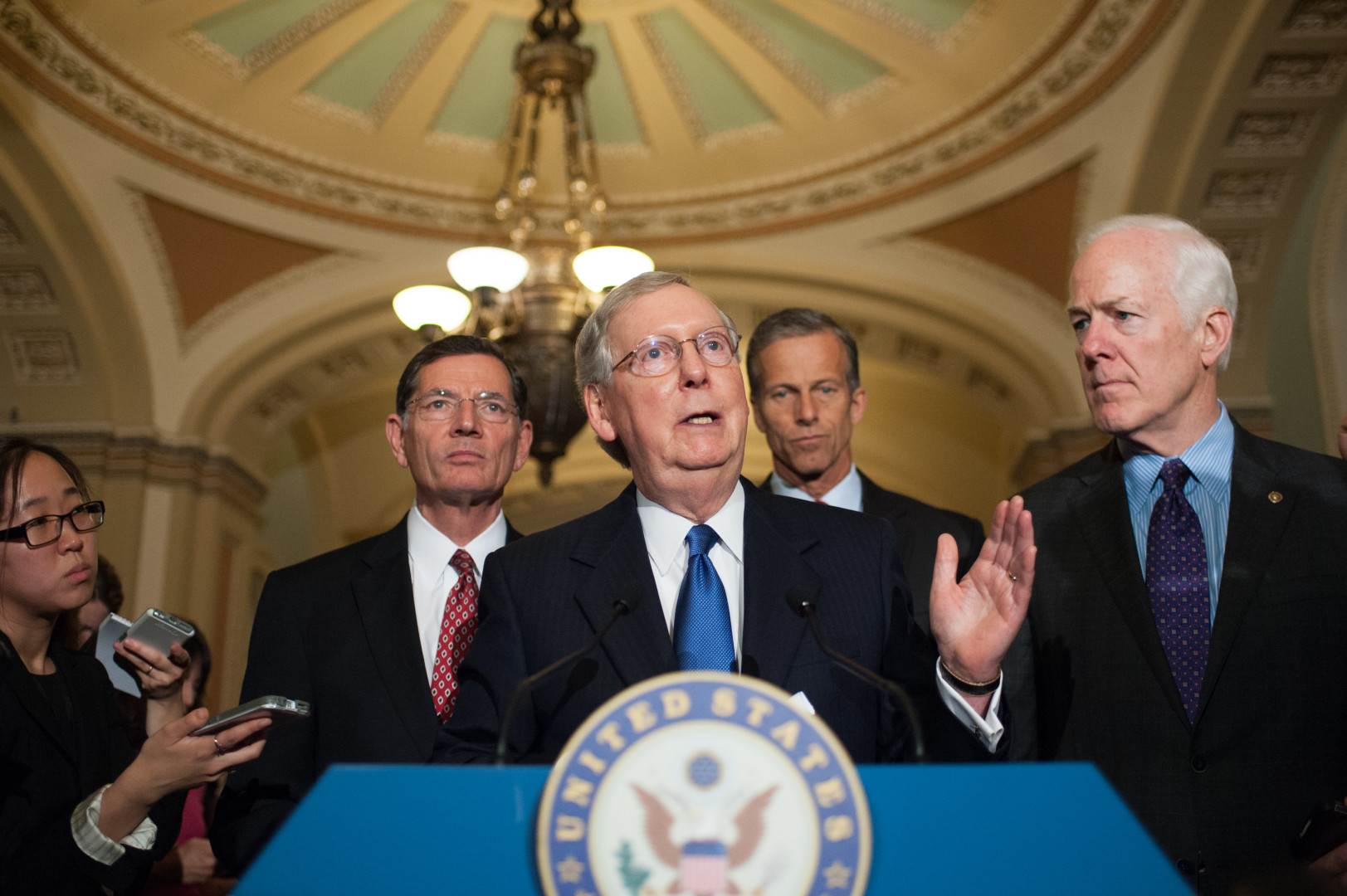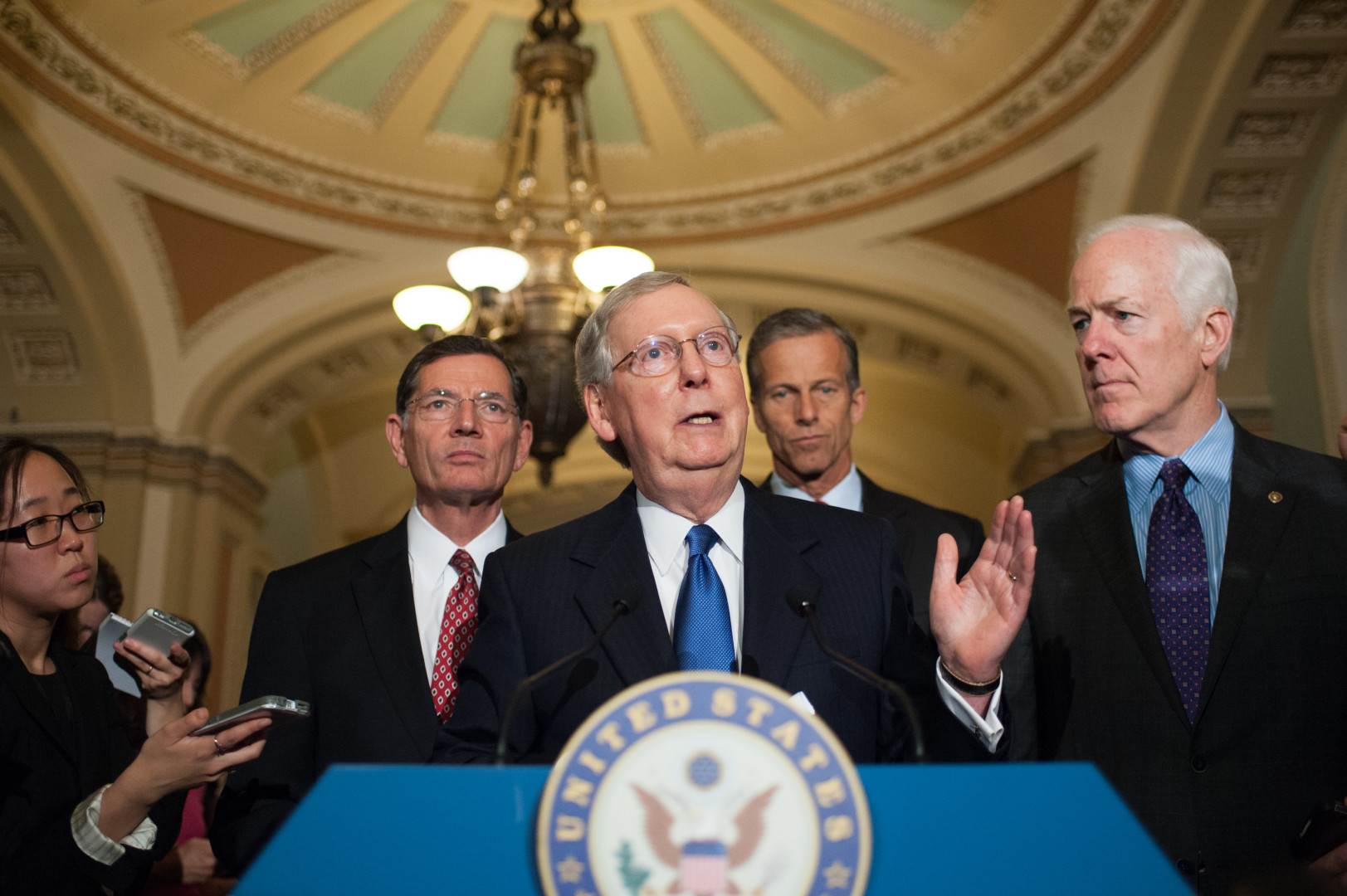 After three large, nasty funding fights, Congress left for a seven-week recess without giving a cent in emergency appropriations to address the Zika virus, the nation's opioid epidemic, or the Flint water crisis.
The jury is out on whether this is normal. Some observers say this is the new normal, a result of Republican infighting or, alternatively, Democrats' self-perceived desire to score political points by picking a funding fight. Others say it's always been this way. By definition, emergency funding isn't that common.
If there's anything easy to agree on, it's that public health dollars have taken up an abnormal amount of Congress's time since the beginning of the calendar year. "We're in this bit of an unusual situation where several things have happened simultaneously," said David Reich, a senior fellow at the Center on Budget and Policy Priorities.
Each issue, of course, had its own unique circumstances. First was the Flint, Mich., water crisis, which moved into the national spotlight after children were found to have elevated levels of lead in their blood after drinking contaminated water. Republican Gov. Rick Snyder declared an emergency for the area in January, and federal investigations began at the same time.
Democratic Sens. Debbie Stabenow and Gary Peters, both of Michigan, called on Congress to appropriate $600 million in emergency funding. Democrats initially tried to attach the funding measure to an energy bill, but abandoned the tactic after the energy measure was stalled for months.
Stabenow worked with Sen. Jim Inhofe (R-Okla.) to secure a $250 million compromise, which was included in the Water Resources Development Act that was approved by the Environment and Public Works Committee. This bill has yet to come to the floor, but the Flint money would not be considered emergency funding if it passed.
Then came the fight over opioid funding, which first manifested in a failed amendment, offered by Sen. Jeanne Shaheen (D-N.H.), to the Comprehensive Addiction and Recovery Act in March. The amendment would have given $600 million in emergency funding to fight the opioid epidemic.
The fight over opioid funding continued until a conference bill reconciling the House and Senate legislation passed in the Senate last week. Democrats refused to sign the conference report without more funding added, but eventually ended up voting for the bill without the money. It passed 92-2 in the Senate and 407-5 in the House the previous week.
The fight for Zika funding also began in February, when President Obama requested $1.9 billion in funding to fight the virus. In May, the Senate passed $1.1 billion in emergency funding. The House had passed its own fully-offset bill allocating $622 million shortly thereafter, which was a mix of emergency and non-emergency spending.
In June, conference negotiations broke down, and House Republicans passed a bill giving $1.1 billion in emergency funding to combating the virus. However, it was filled with what Democrats deemed poison pills, including a lack of funding for Planned Parenthood. The Senate then voted twice on the measure, but Democrats blocked it both times. Republicans then since slammed Democrats for blocking the bill.
Although all three public health emergencies ended up getting nothing appropriated to fight them, there is a difference between the opioids fight, on one hand, and the Zika and Flint fights. Most Republicans, including all of GOP leadership, said all along that opioids should not get an emergency appropriation because it is more appropriate for that issue to be dealt with through the normal congressional funding process. Flint's lead problems and Zika were recognized by at least some Republicans as situations deserving emergency dollars. Both efforts got derailed by partisan fighting over other issues.
The opioid bill authorized $181 million in new programs. The spending bill funding the Department of Health and Human Services, which has been approved by the Appropriations Committee but has yet to come to the floor, gave an additional $126 million to fight the epidemic.
Democrats, particularly in the case of Zika, are quick to say the GOP is catering to its far right members. "Since the rise of the tea party types in the House six to eight years ago it has been difficult to go around the regular [appropriations] process," said Jim Manley, a former aide to Minority Leader Harry Reid (D-Nev.), in an email. He said the lack of funding is "normal for this day and age."
Bill Pierce, a former spokesman for HHS in the Bush administration, said the lack of funding agreements is not normal when looked at in a larger context.
"Public health used to be a bipartisan endeavor. No longer. And not only on policy issues, but now funding," he said in an email. "[The] GOP does not want to spend money and seems to think simply passing some kind of authorization is enough. But policy without money in these cases is hollow and not enough."
Reich offered a policy reason for the heightened fighting over public health dollars. A budget deal struck by now-House Speaker Paul Ryan (R-Wisc.) and Sen. Patty Murray (D-Wash.) in 2011 set strict spending caps, which fluctuate year to year. This means congressional appropriators are working with a limited amount of money when they decide who gets what.
The caps allow no increase in spending between 2016 and 2017, giving appropriators no wiggle room while setting funding levels. But emergency funding isn't included in the caps, meaning emergency funding is theoretically a way to make sure one issue gets funded without painful cuts to another area of the budget.
"It's a very tight world because the nondefense cap is very tight this year. If anything goes up, something has to come down," he said. "It's hard to do something really significant within these caps."
The fact also remains that emergency appropriations are relatively uncommon, particularly when it comes to health issues. When they are made, it's frequently in response to natural disasters, such as hurricanes or wildfires. The last time an emergency appropriation was made for a public health issue was in 2014 in response to the Ebola crisis. Before that, it was in 2009, in response to the H1N1 virus. And before that, it was in 2005 to fight the avian flu and the pandemic flu.
In theory, there's still time to deal with all of these issues. Majority Leader Mitch McConnell (R-Ky.) has promised yet another vote on Zika in September, although different results are unlikely unless the bill changes.
There's also still the appropriations process. Congress could, in theory, pass all 12 spending bills. It could also strike some kind of year-end omnibus deal that includes funding for these issues. And it could always find a way through the partisan fighting to pass the emergency funding.
But for now, Democrats will surely spend the next two months at home capitalizing on the lack of progress under the Republican-led Congress, on both public health issues and beyond.
"I hope after taking this two-month break we can do something to address all these issues including Zika, Merrick Garland, guns," Reid said in a floor speech last week. "But that's as much as we can do if they refuse to do their jobs."