Poll: Millennials Go for Clinton; Trump Can't Buy an Older Minority Vote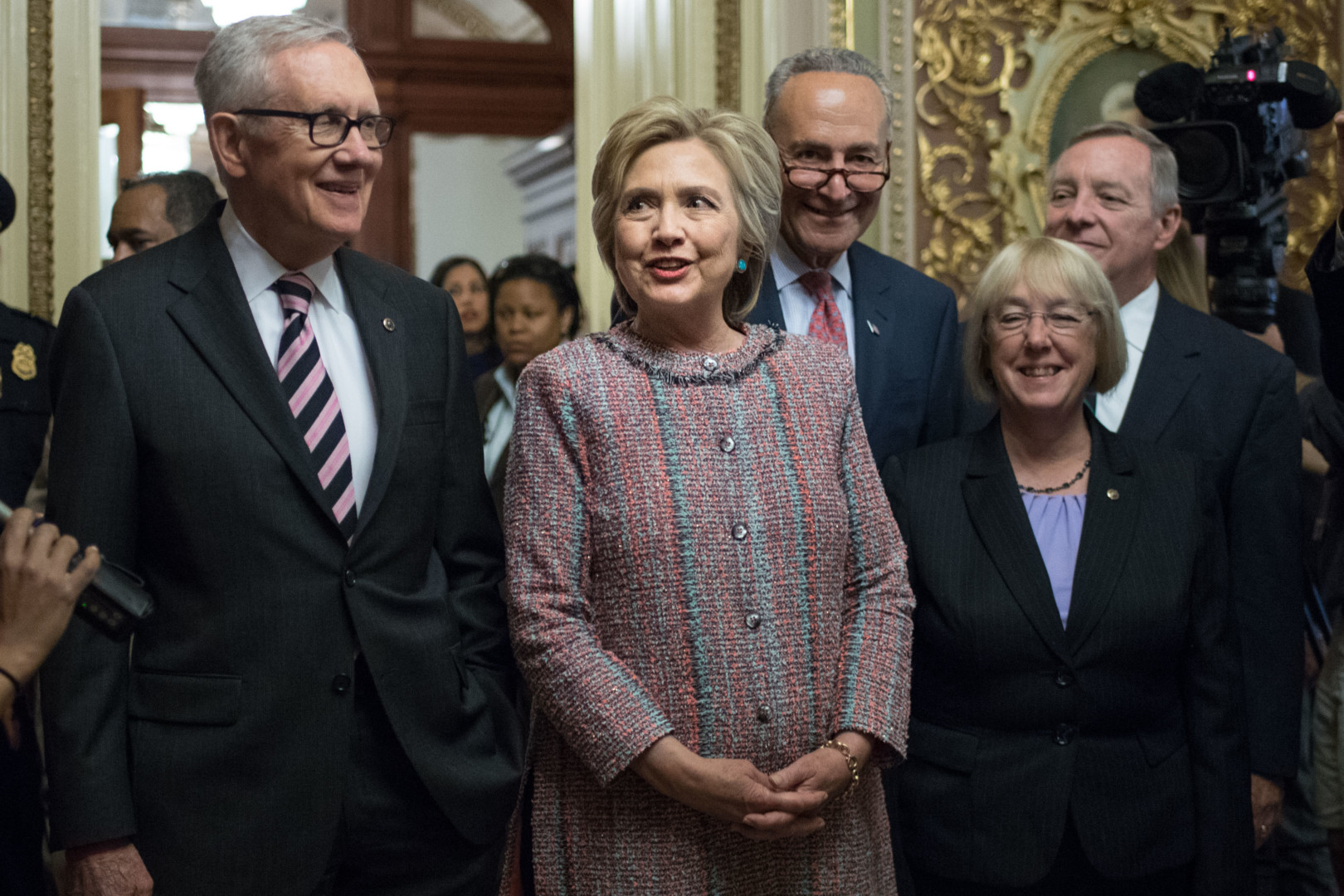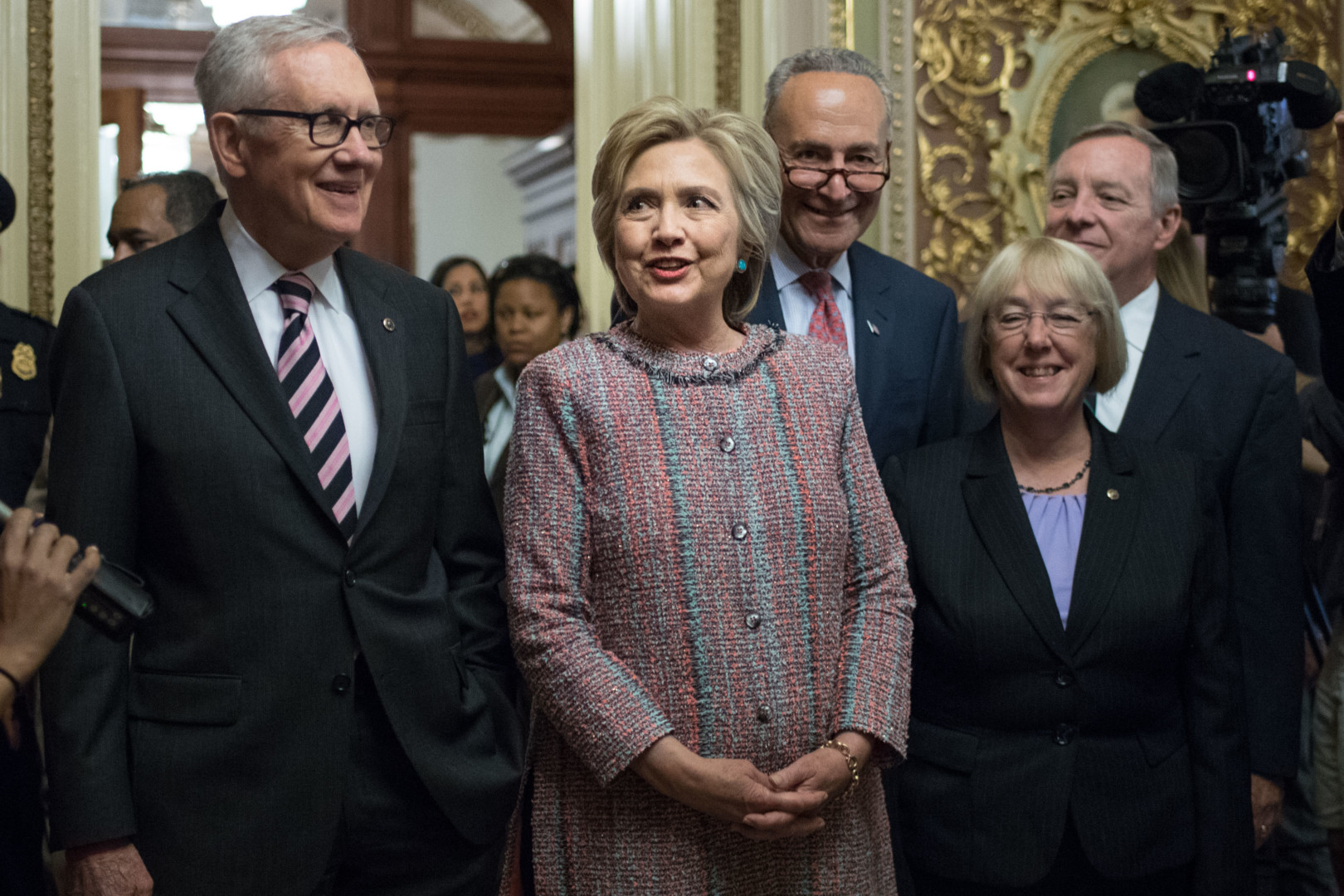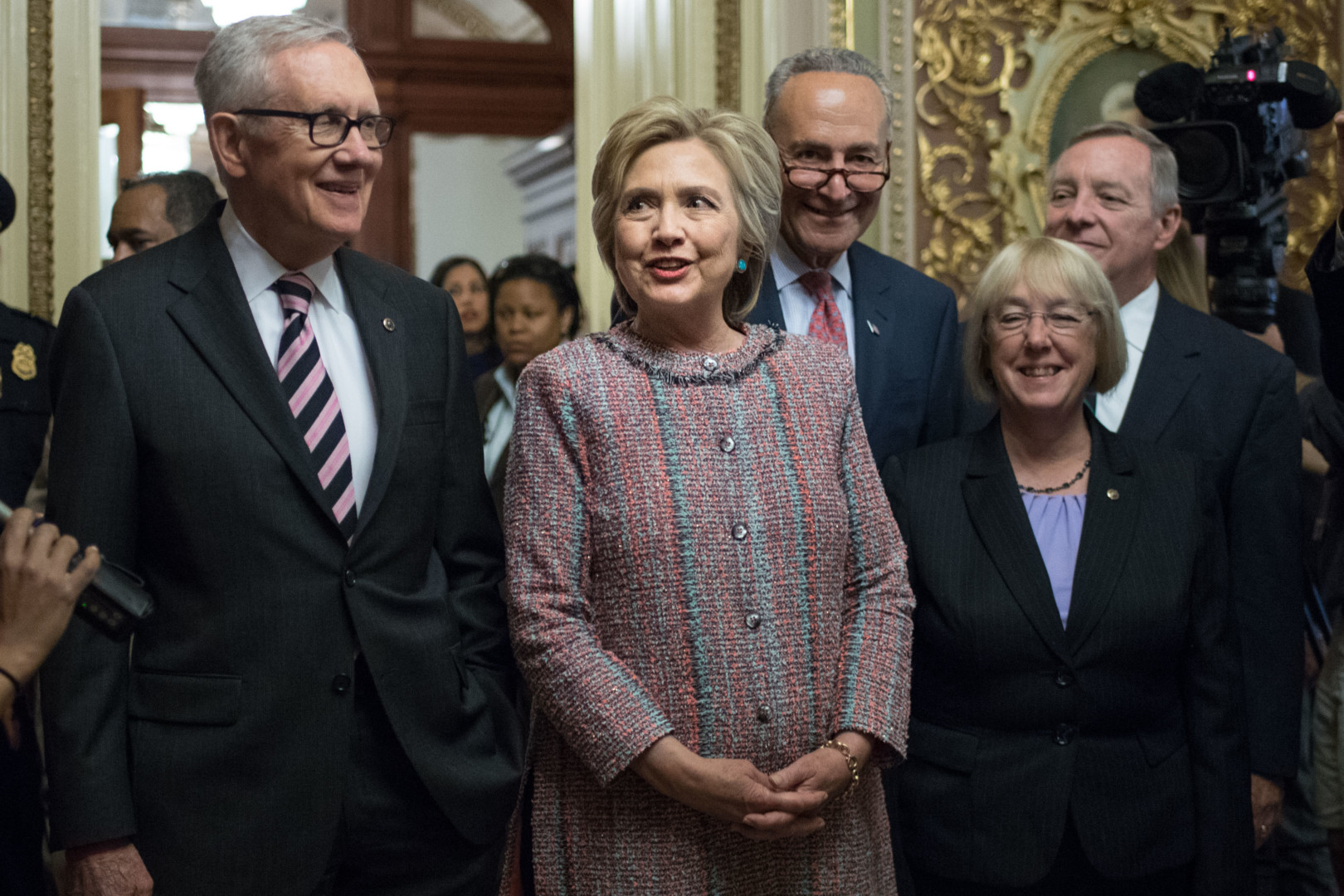 CLEVELAND — Hillary Clinton is a grandma who is subjected to ridicule for her clothing and even her figure, judging by the street vendors hawking wares here at the Republican National Convention.
But that's not fazing younger voters, according to national poll results from Morning Consult.
The Democratic presidential nominee has a sizable lead over Donald Trump among voters younger than 45, according to 23,347 interviews of registered voters conducted through June and the first two weeks of July. Clinton leads Trump by 17 percentage points, 47 percent to 30 percent, among voters aged 18 to 29. She leads by 10 points, 46 percent to 36 percent, among voters aged 30 to 44.
Clinton also has locked up the older, non-white voting bloc. About three-fourths of Hispanic, African American, or other non-white voters over 35 say they will vote for the former secretary of state. By contrast, the percentages for Trump among these older minorities barely clears 10 percent.
Clinton also holds a substantial lead over Trump among non-white voters younger than 35, at 64 percent. The only difference among the younger non-white group is that many of them (22 percent) are undecided. Only 14 percent of younger non-white voters say they support Trump.
Notably, almost one-fourth of all of the youngest voters (23 percent) don't know or have no opinion about how they would vote for president. Their lack of decision will make little difference if they opt not to visit the ballot box in November, which is probably what will happen. (Younger voters are far less likely to vote than citizens between the ages of 30 and 64.) But if the younger voters suddenly decide to go for Trump, it could swing the balance in his favor.
Young voter turnout was a major push for the Obama campaign in 2012. The assumption among Democratic strategists at the time was that getting younger citizens to cast votes was most important; they figured most of them would vote for the Democratic candidate. They needn't have worried. President Obama wound up capturing 60 percent of the voters in the 18-to-29 age group, with 19 percent of them turning out at the ballot box.
The assumption that younger voters are more likely to vote for Democrats holds true in this election cycle, largely because educated voters are more likely to turn out on Election Day than those without a college degree. In Morning Consult's poll, voters age 18 to 34 with college degree prefer Clinton over Trump by a whopping 24 percentage points, 54 percent to 30 percent. Millennials without college degrees still go for Clinton, 44 percent to 32 percent.
Among white voters 45 and older, Trump leads Clinton handily. White respondents over 65 pick Trump over Clinton 50 percent to 34 percent, with similar margins for white voters age 45 to 64, 48 percent to 34 percent. Gen-X white voters (age 35 to 44) still opt for Trump, but the margins are tighter at 44 percent to 39 percent. Among white voters under 35, Clinton leads Trump by 2 percentage points, 40 percent to 38 percent.
When it comes to issues, older voters are more likely to say they care most about national security. Almost three out of 10 voters over 65 (27 percent), 55 to 64 (27 percent), and 45 to 54 (28 percent) select security as their top issue when casting their vote. Only about one-fifth of voters age 18 to 29 (17 percent) and 30 to 44 (20 percent) say security is their highest priority.
By contrast, the oldest voters are far less likely to worry about the economy. Only 23 percent of respondents over 65 choose economic issues as their top priority, compared with about one-third of voters age 55 to 64 (30 percent), 45 to 54 (36 percent), 30 to 44 (39 percent), and 18 to 29 (35 percent).
This poll was conducted from June 1-July 14, 2016, among a national sample of 23347 registered voters. The margin of error is plus or minus 1 percent.