Photo of the Day: In Assange, They Trust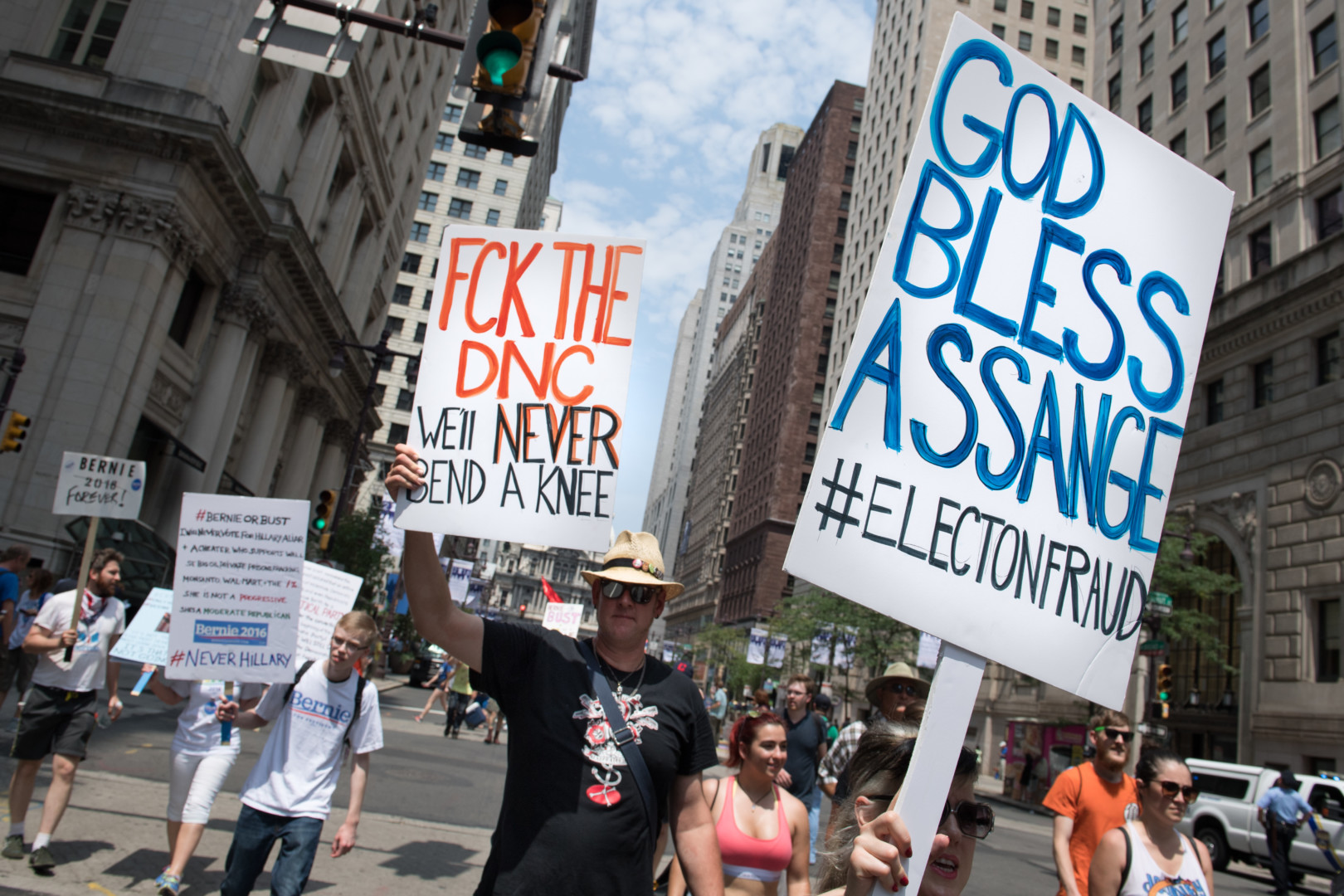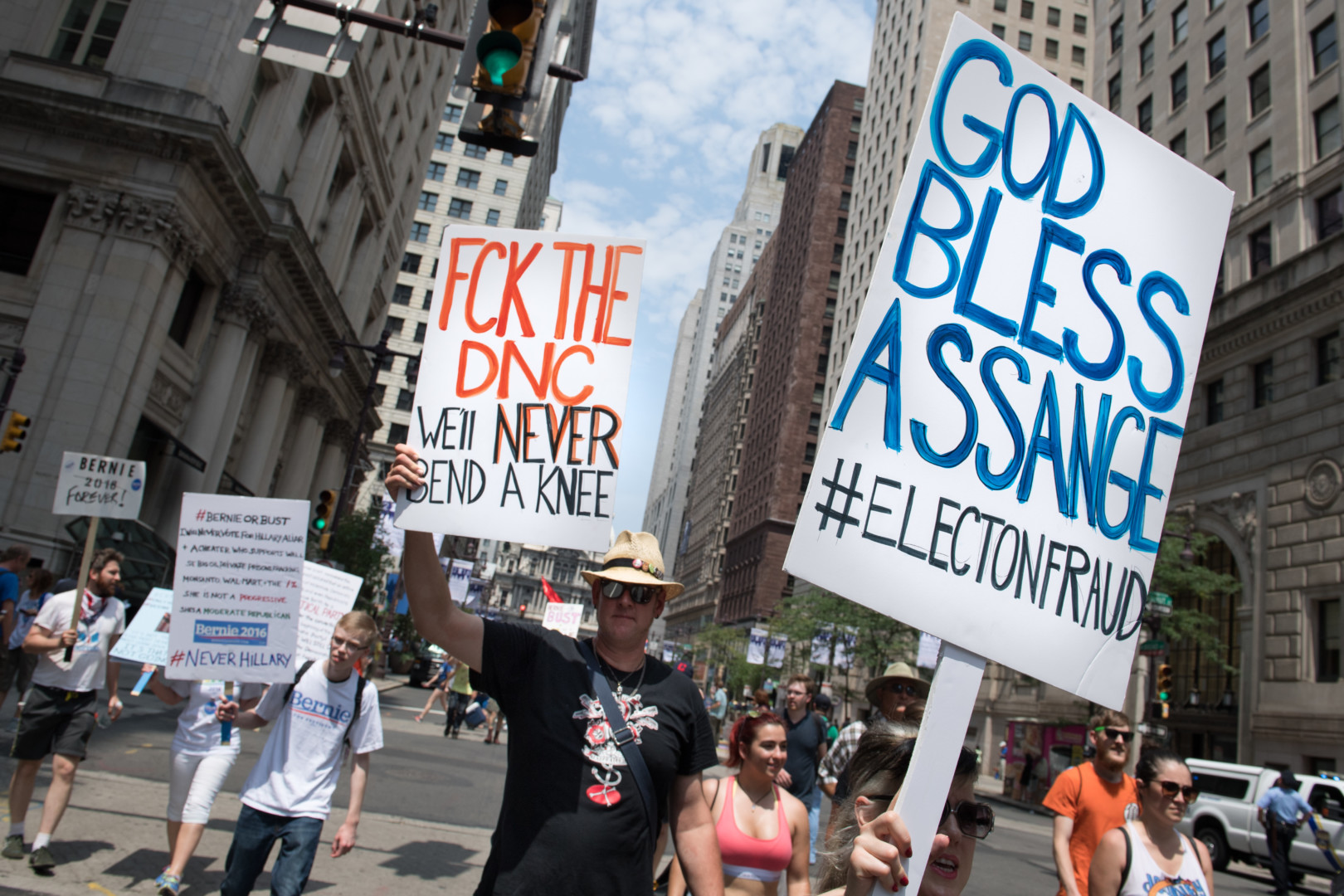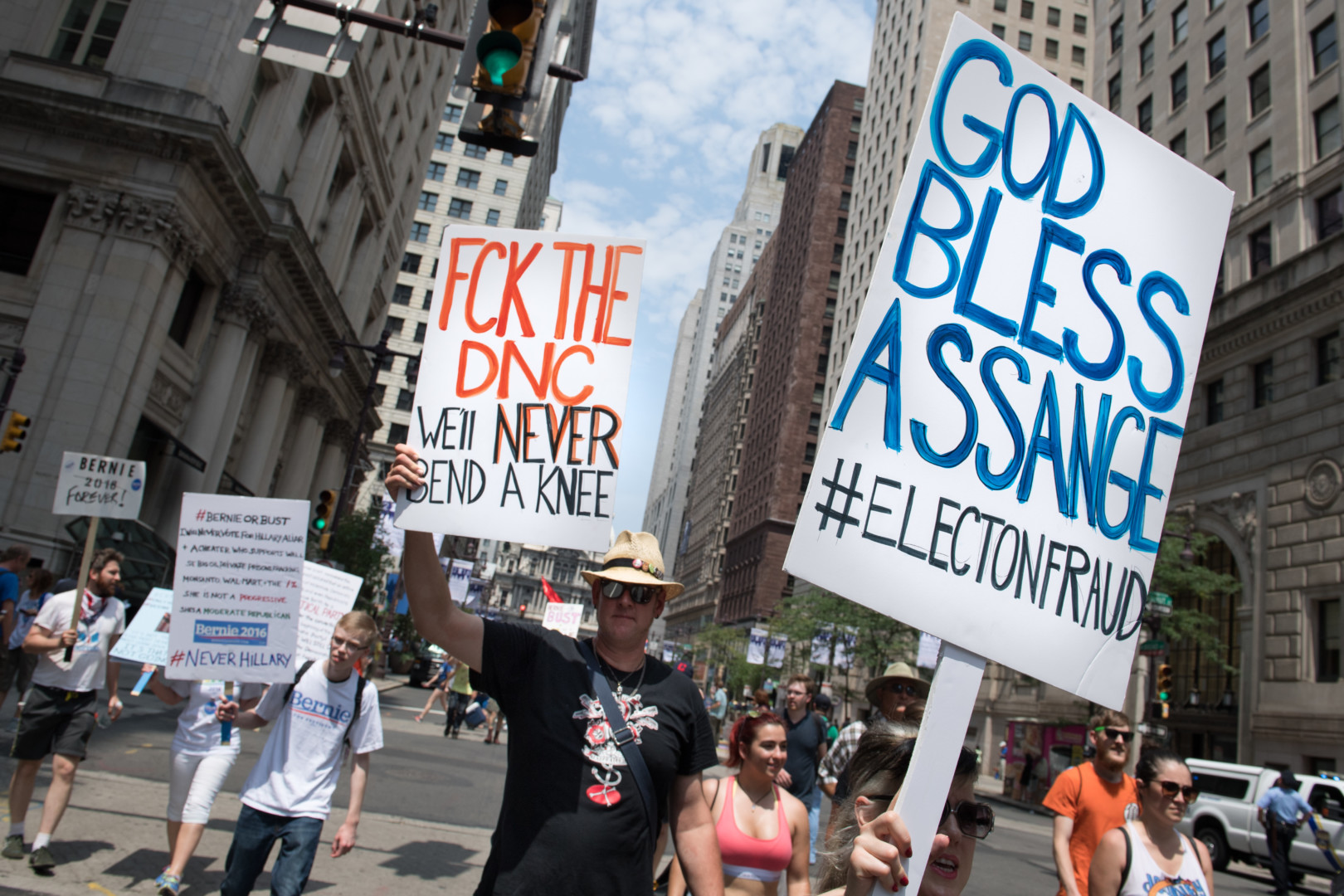 PHILADELPHIA — A protester shows support for Julian Assange of WikiLeaks, who said Tuesday his website might release "a lot more material" from a hack on the Democratic National Committee's email servers.
The hack has been a ubiquitous part of the news cycle since WikiLeaks released emails last Friday showing bias from the DNC against Sen. Bernie Sanders (I-Vt.) during the primary process. Republican presidential nominee Donald Trump reignited the firestorm on Wednesday morning at a press conference where he called on Russia to find the "30,000 emails" that are missing from Hillary Clinton's private email server she used while serving as secretary of State.