Tim Kaine Says He's a 'Harry Truman Democrat'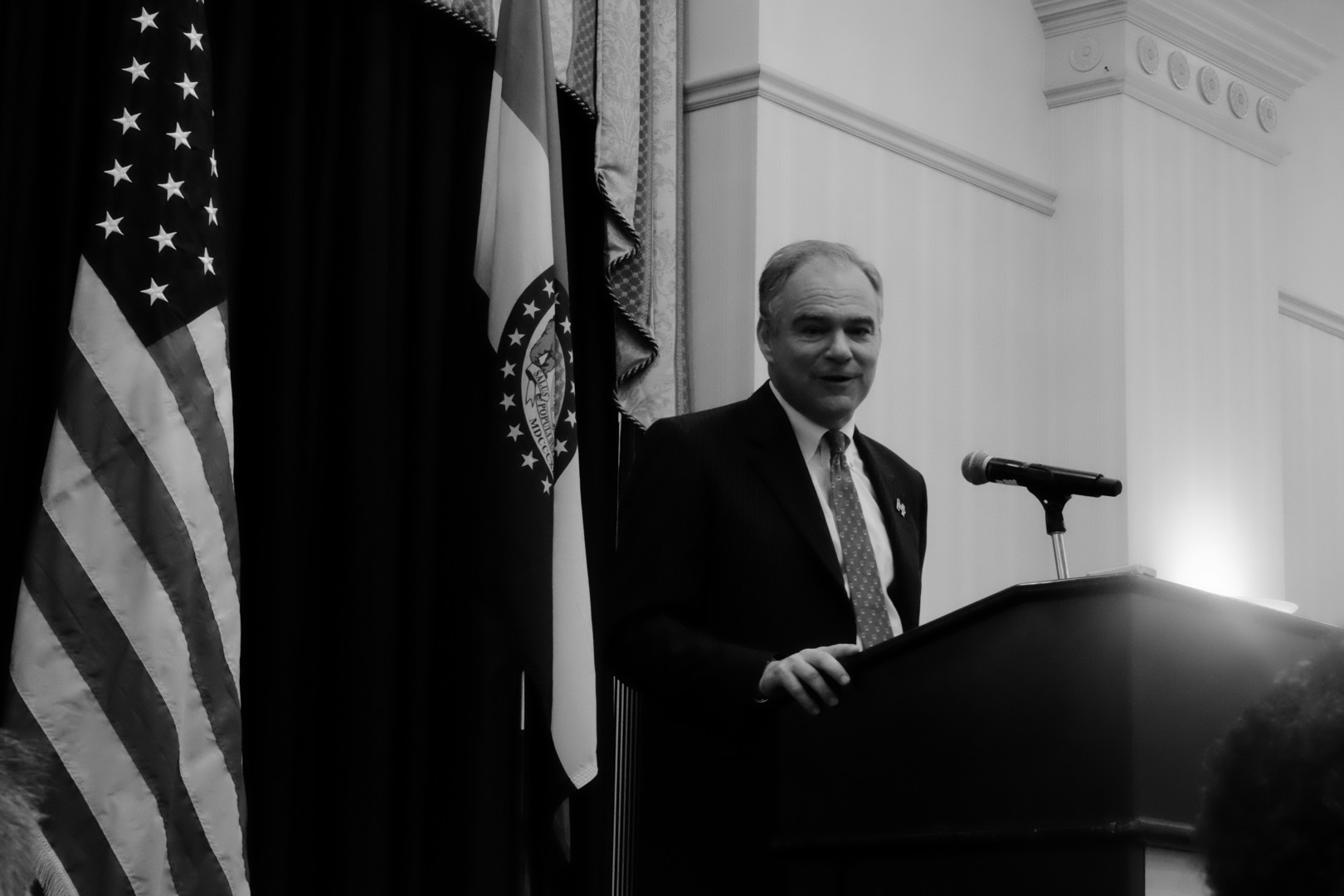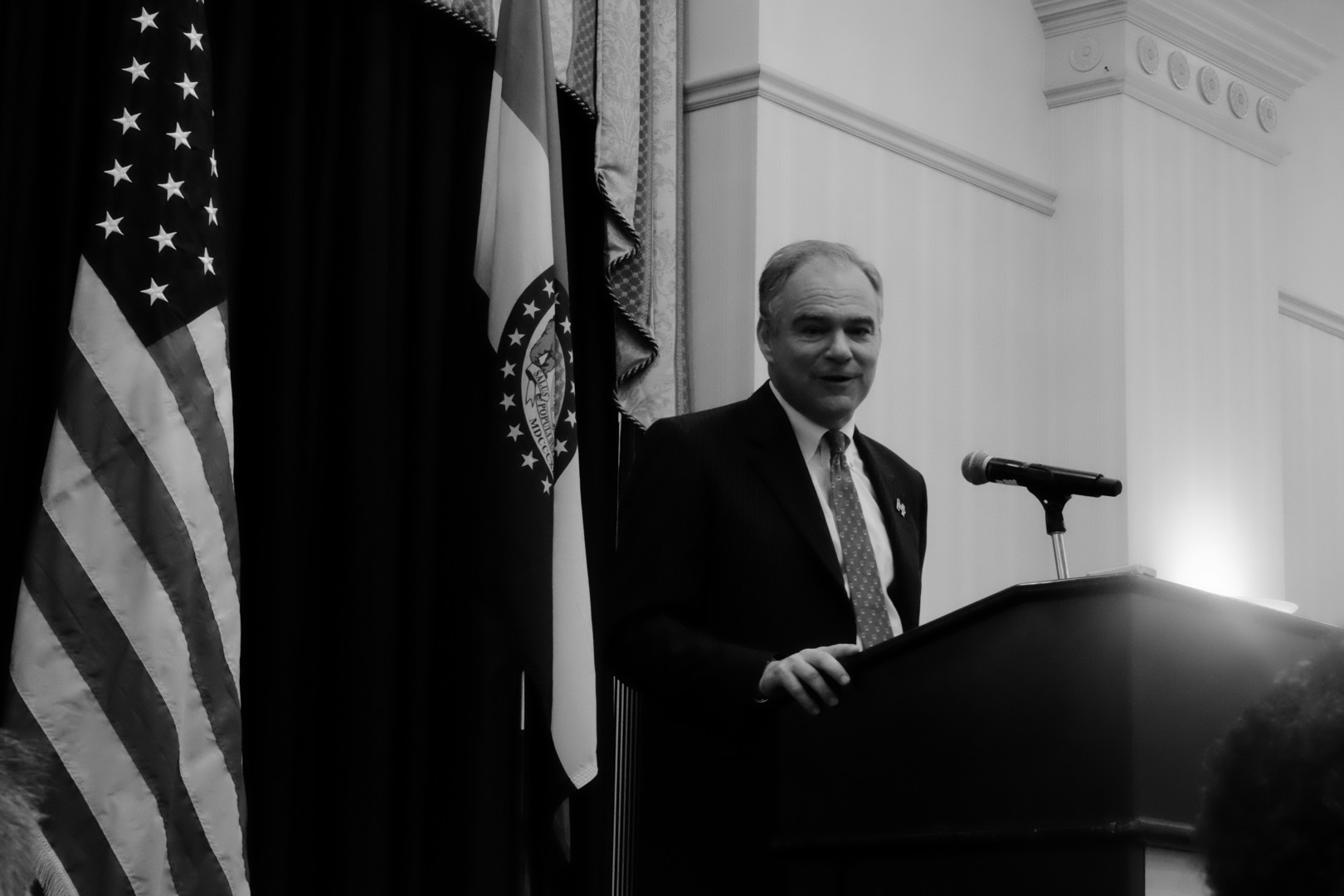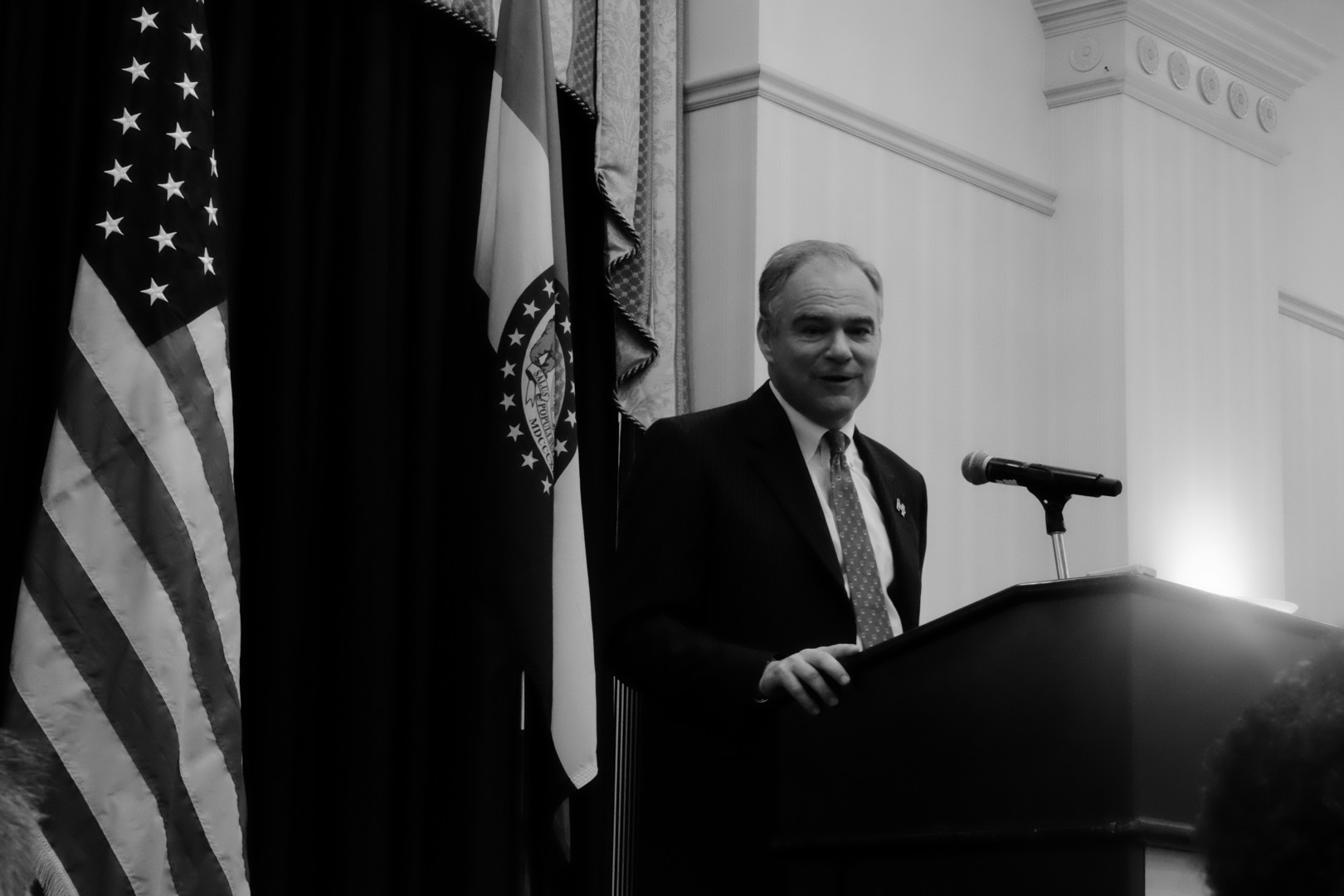 PHILADELPHIA — Virginia Sen. Tim Kaine, Hillary Clinton's vice presidential running mate, declared himself on Thursday to be a "Harry Truman Democrat."
"It's a key part of who I am politically," the Kansas City-area native said in remarks to the Missouri delegation to the Democratic National Convention, a nod to the only president the state has produced.
In Kaine's view, that means being a "liberal" on economic and social issues, but "strong" on defense. But if he learned something else from Truman, it might be from his famous line: "I never did give them hell. I just told the truth, and they thought it was hell."
Kaine has emerged as a powerful attack dog for Clinton, biting back at Republican nominee Donald Trump in remarks directed at middle-class, white voters who see strength in the New York City businessman's bravado. As he did during his convention speech on Wednesday night, Kaine criticized Trump on everything from economics to national security.
Trump "basically says we should do a U-turn as a nation," Kaine said this morning, adding that America needs "a posture in the world where we relish our alliances, not squander them."
Kaine also said he doesn't want to be known as an attacker, while noting that "I'm going to have an awful lot of fun with Trump between now and Election Day."
Kaine was received warmly by Missouri's delegates. On stage, he was introduced by Missouri Sen. Claire McCaskill, a Democrat who was an early supporter of Clinton's 2016 presidential campaign. Kaine attempted to give some credit to McCaskill for his place on the presidential ticket.
"I think I got this gig in no small part to Claire's advocacy," he said.
Once a noted swing state, Missouri is now viewed as a stronghold for Republicans running in presidential races. But with Trump at the top of the GOP ticket and conventional political wisdom out the window, some Democrats think they could make a play for voters in the Show Me State, energized by a marquee governor's race, to keep the mansion in Democratic hands, and an ambitious young Democrat challenging incumbent Republican Sen. Roy Blunt.
Before he left Thursday's breakfast, Kaine said he would be willing to give campaigning a shot in Missouri.
"Nothing would make me happier to come do some campaigning in my old stomping grounds," he said.