Gingrich: Sanctions Don't Work on 'Psychologically Depressed' Russians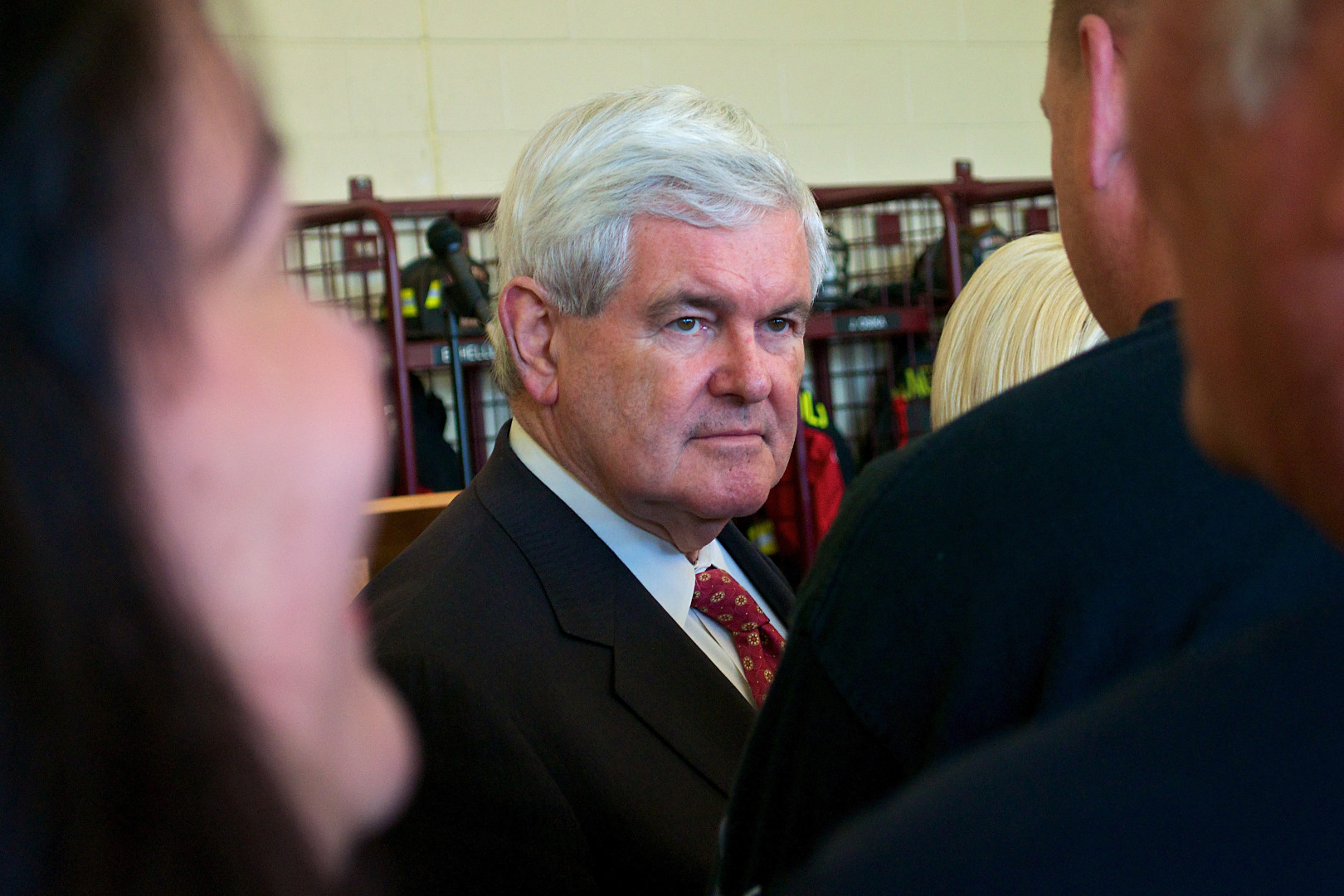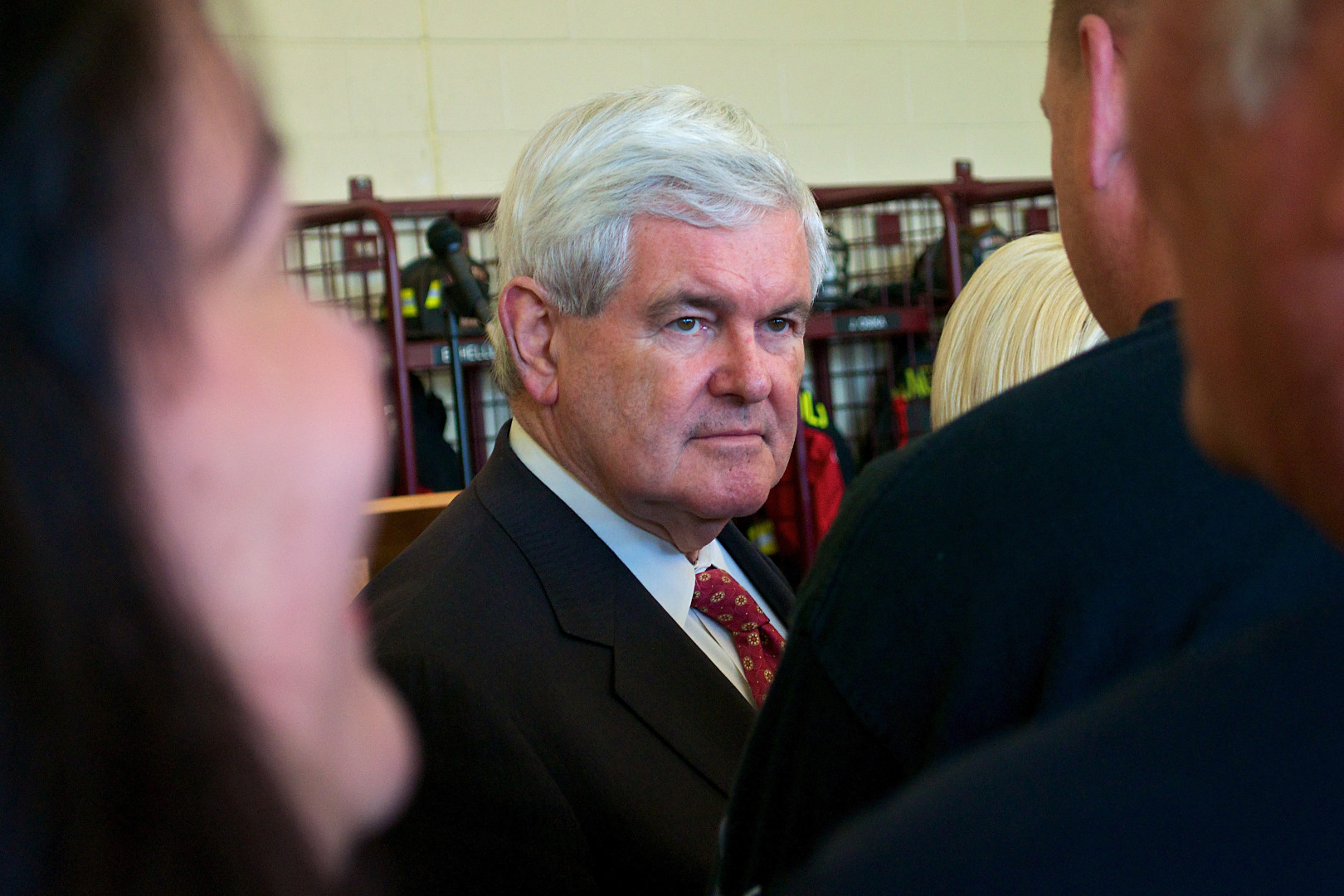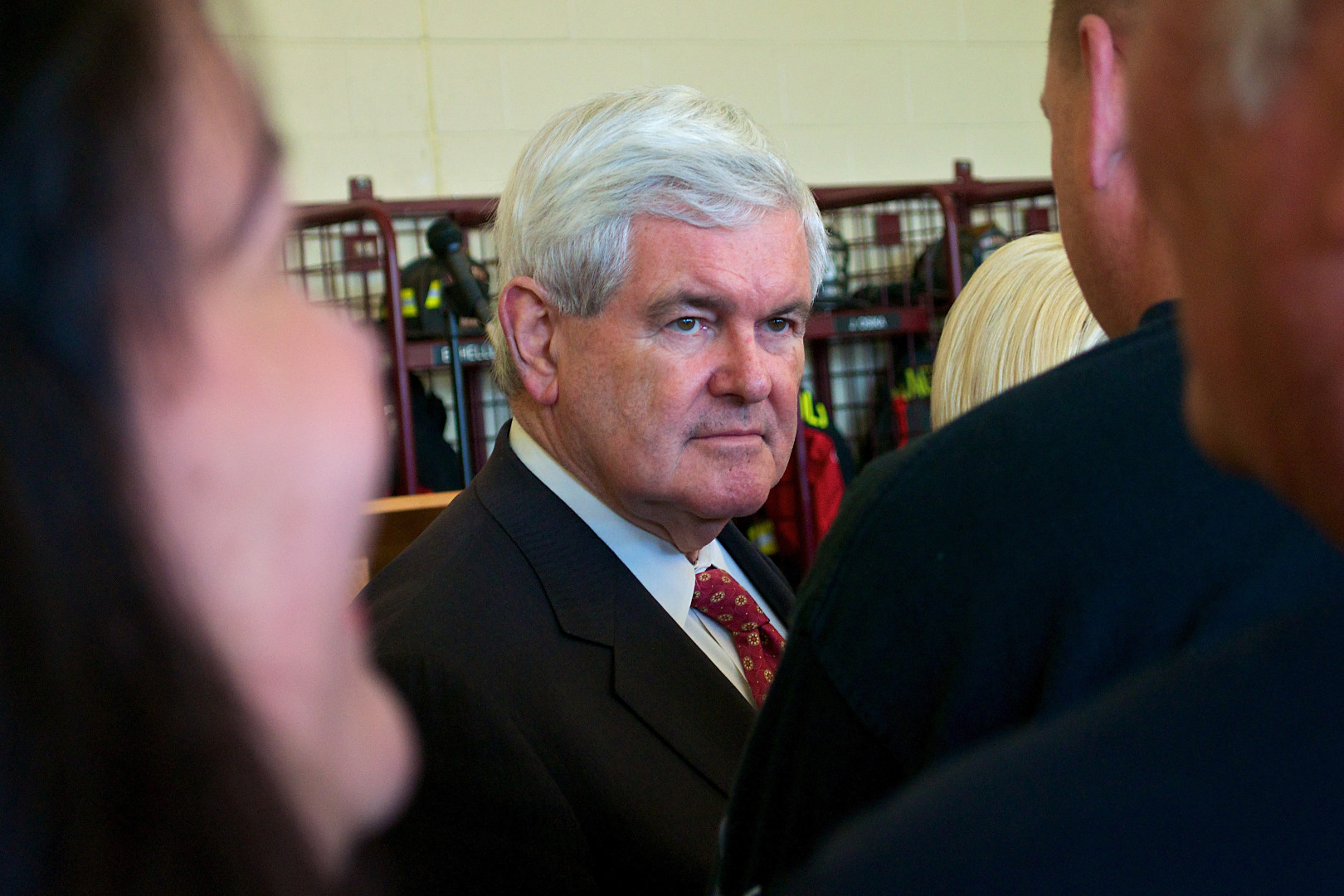 Former House Speaker Newt Gingrich offered a full-throated endorsement of Donald Trump's friendly stance toward Russia Tuesday amid questions about how close Trump is to Russian President Vladimir Putin and how familiar he is with what's happening in Crimea. Russia annexed the Ukrainian territory of Crimea in 2014.
Gingrich offered a three-part defense of Trump at a National Press Club event. First, he said, the United States can't force Russia out of Crimea without starting a full-fledged war. Second, he said Putin isn't someone the next U.S. president should mess with. Third, he said Russians generally aren't disturbed by economic sanctions because they have a long history of suffering.
"Putin has an ability to organize power within a country which is psychologically depressed, prone to suicide and constant alcoholism, without anybody thinking those are anything other than normal. And you have several hundred years of Russian history that that's, in fact, the way it is," Gingrich said. " … They would rather have a very authoritarian strong figure, because they see the world as terrifyingly dangerous, than to have a weak figure and no Western sanctions. You talk to almost any Russian, and they will tell you that."
Gingrich defended Trump's exchange with ABC's George Stephanopoulos on Sunday, in which Trump appeared to be unaware that Russia had already annexed Crimea. Trump said Putin is "not going into Ukraine," and when reminded by Stephanopoulos that Russia had already annexed Crimea, Trump acknowledged that "he's there in a certain way."
Trump's statement is only a gaffe to those who consider the annexation of Crimea a move of aggression by Russia. (The U.S. government formally condemned the action.) Gingrich downplayed the significance of the annexation, saying Crimea is historically Russian and was transferred to Ukraine somewhat arbitrarily by Nikita Krushchev, then the first secretary of the Communist Party of the Soviet Union, in 1954.
"The Russians aren't leaving, period. There is no possibility short of a general war [where] you're going to get the Russians out of Crimea," Gingrich said. "This didn't happen in a Trump administration. It happened under Obama. So should a Trump presidency go in and say we're now going to reverse a historic fact and risk a general war in order to return Crimea to a Ukraine?"
In seeking more friendly relations with Russia, Trump and his allies have taken a vastly different approach than recent leaders of the Republican establishment, let alone the Obama administration. Mitt Romney said during a 2012 presidential debate that Russia was the greatest geopolitical threat in the world to the U.S. Obama and other Democrats scoffed at the veracity of that statement, but they have not advocated alliances with Russia either.
From Gingrich's perspective, Obama, Secretary of State John Kerry and former Secretary of State Hillary Clinton "have been just foolish" in their approach to Putin.
"This is not a guy you intimidate. This is not a guy you bully," he said. "Just say to yourself, he's trained by the KGB."
Some Trump critics have questioned whether Trump is compromised by financial ties to Russia or is being manipulated for Russia's benefit. They also suggest he is soft on Putin because he admires strong leaders.
Former Vermont Gov. Howard Dean (D), who also spoke at the National Press Club event, took a hard stance against Trump, implying that Trump Campaign Chairman Paul Manafort has had a hand in Trump's views on foreign policy.
"I think what Trump says about Putin is what he believes," Dean said. "First of all, Manafort has extensive connections with Putin and his allies. He did run [former Ukrainian President Viktor] Yanukovych's campaign, took a hell of a lot of money from him, most of which came from Russia. They have extensive connections with the side of the Ukrainian dispute that we don't like as a country."
Yanukovych was removed from office by the Ukrainian parliament in 2014.