Trump Promises Oil, Coal Boom, but Is Fuzzy on Details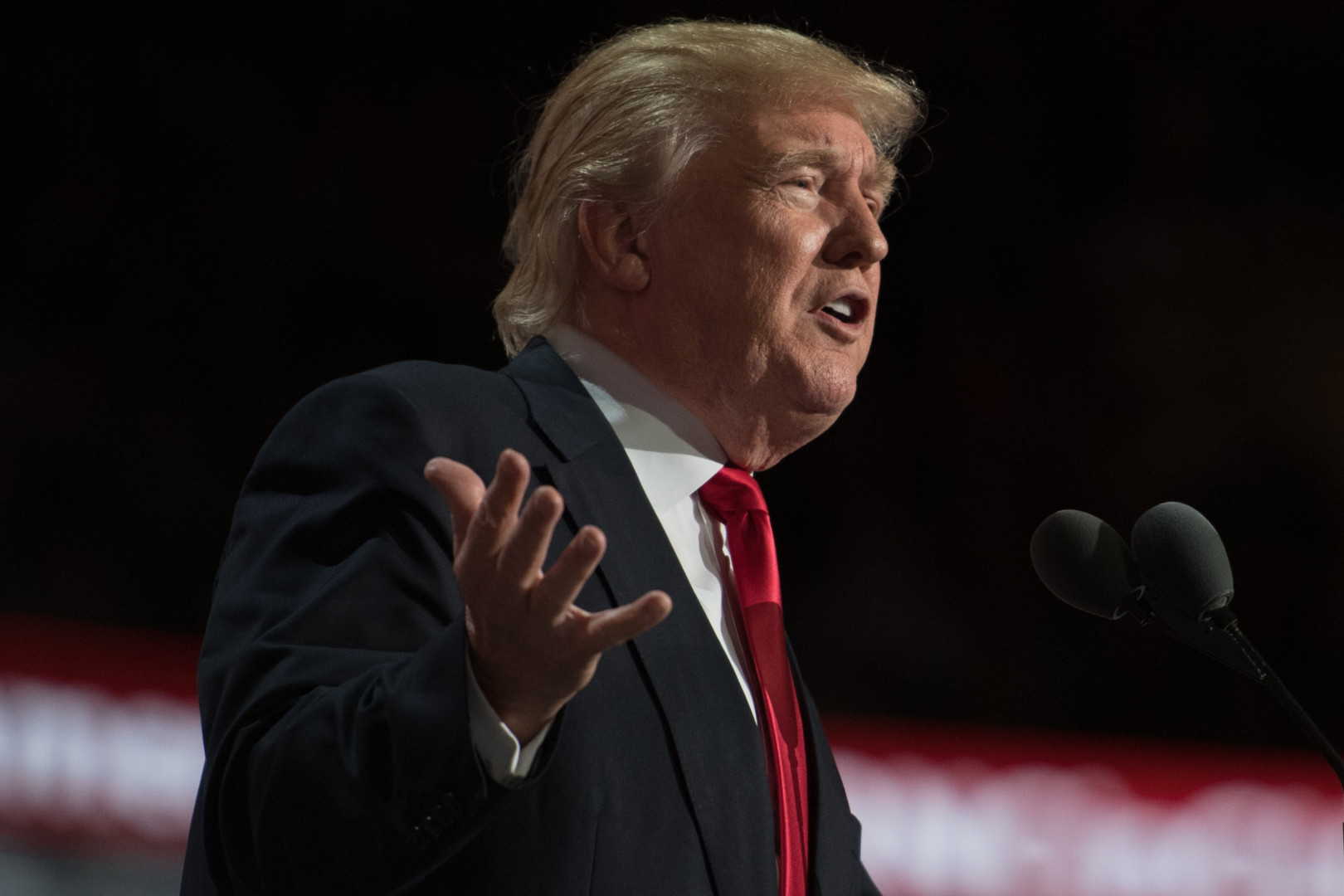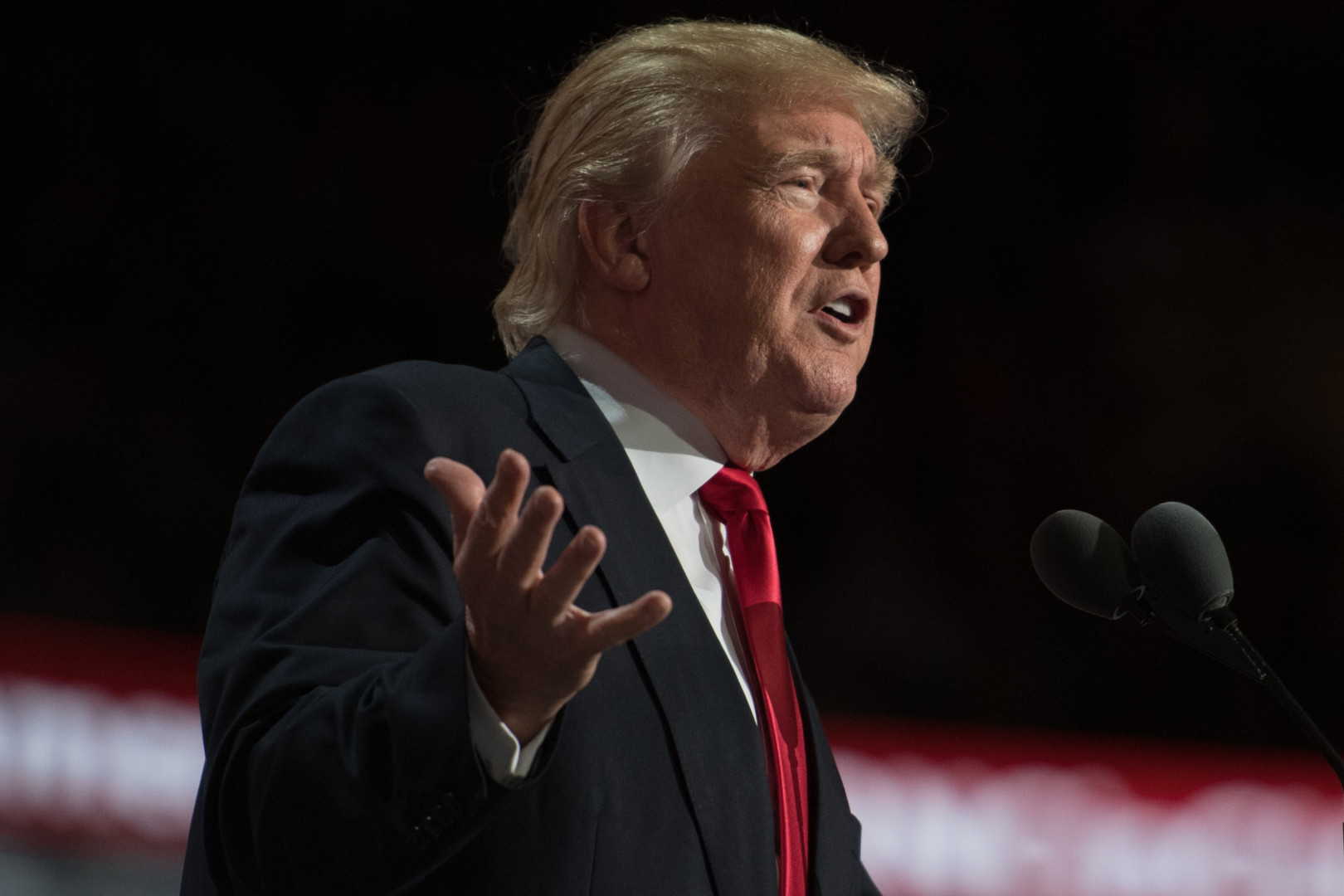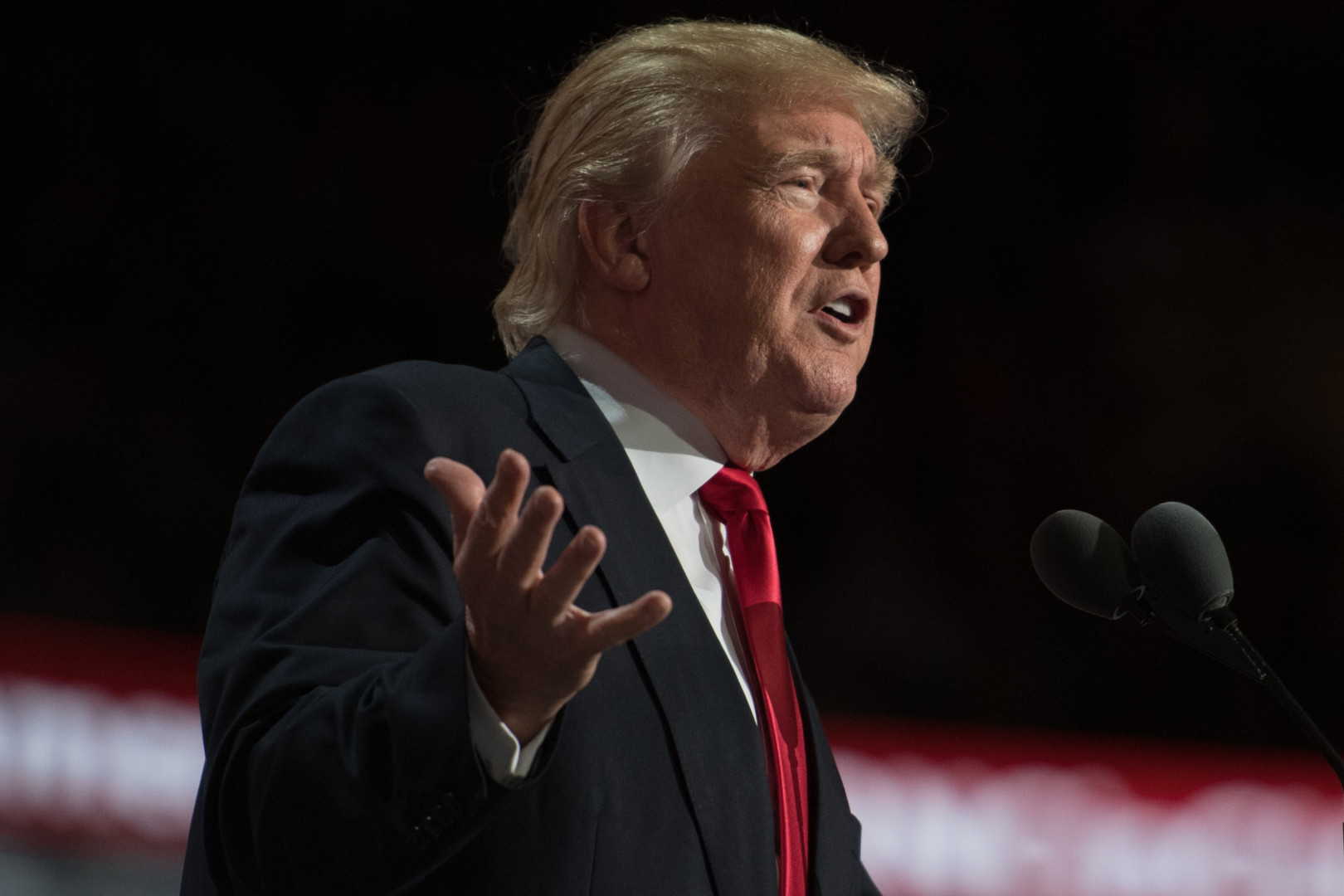 Donald Trump touted in a speech on Monday the economic benefits the country could experience if the federal government opens all onshore and offshore areas to oil, gas, and coal development. But he and his campaign staffers wouldn't say whether he actually would open all those areas.
Trump said the GDP could increase by more than $100 billion annually, add more than 500,000 new jobs annually, and increase annual wages by more than $30 billion.
Trump's figures come from a study by the Institute for Energy Research that projects the economic benefits of opening all federal areas, onshore and offshore, that are currently closed to oil, gas, and coal leases. That includes the Atlantic and Pacific outer continental shelves, the eastern Gulf of Mexico, the Arctic National Wildlife Refuge, and the Powder River Basin.
Trump has previously talked about allowing more fossil-fuel extraction on federal lands, but he didn't get into the specifics on Monday. He said in broad terms that he would "end this war on the American worker, and unleash an energy revolution that will bring vast new wealth to our country."
When asked if Trump was proposing opening these areas to leasing, campaign adviser Stephen Miller responded via email, "The speech speaks for itself."
Trump spoke at the Detroit Economic Club, focusing mainly on his tax plan. In his nod to energy policy, he pointed to an estimate by the National Mining Association that Michigan lost 50,000 jobs due to the Sierra Club's "Beyond Coal" campaign opposing coal-fired power plants.
"We will put our coal miners and steelworkers back to work where they want to be," Trump said.
The Department of the Interior announced a three-year moratorium on new coal leases on federal land in January. The moratorium blocks new leases in the Powder River Basin in Wyoming and Montana. It's not much of a factor in Appalachia, where the federal government manages less land.
The Obama administration included oil leases in the Atlantic Ocean in its initial offshore drilling plan, but excluded them in its drilling proposal in March. Drilling is also banned in the Eastern Gulf and Alaska's Arctic National Wildlife Refuge.
Trump focused on coal on Monday, mentioning oil and gas only briefly. But the economic numbers he cited were entirely attributed to potential oil and gas leases. The IER study didn't factor coal jobs, wages, or output into its projections because of a lack of available data.
The study Trump cited does consider coal in its long-term numbers. Beyond seven years, the study projected nearly 2.8 million additional jobs if leases are allowed in federally controlled areas. That includes 260,834 coal jobs from the Powder River Basin, while the rest are tied to oil and gas development.
Environmental groups were predictably unhappy with Trump's speech. League of Conservation Voters National Campaigns Director Clay Schroers said in a statement that "Trump is happy to give away our clean air and water to big polluters in the oil and gas industry with no regard for the damage they will do."