McGinty Attacks Toomey on Gun Control After Losing Out on Endorsements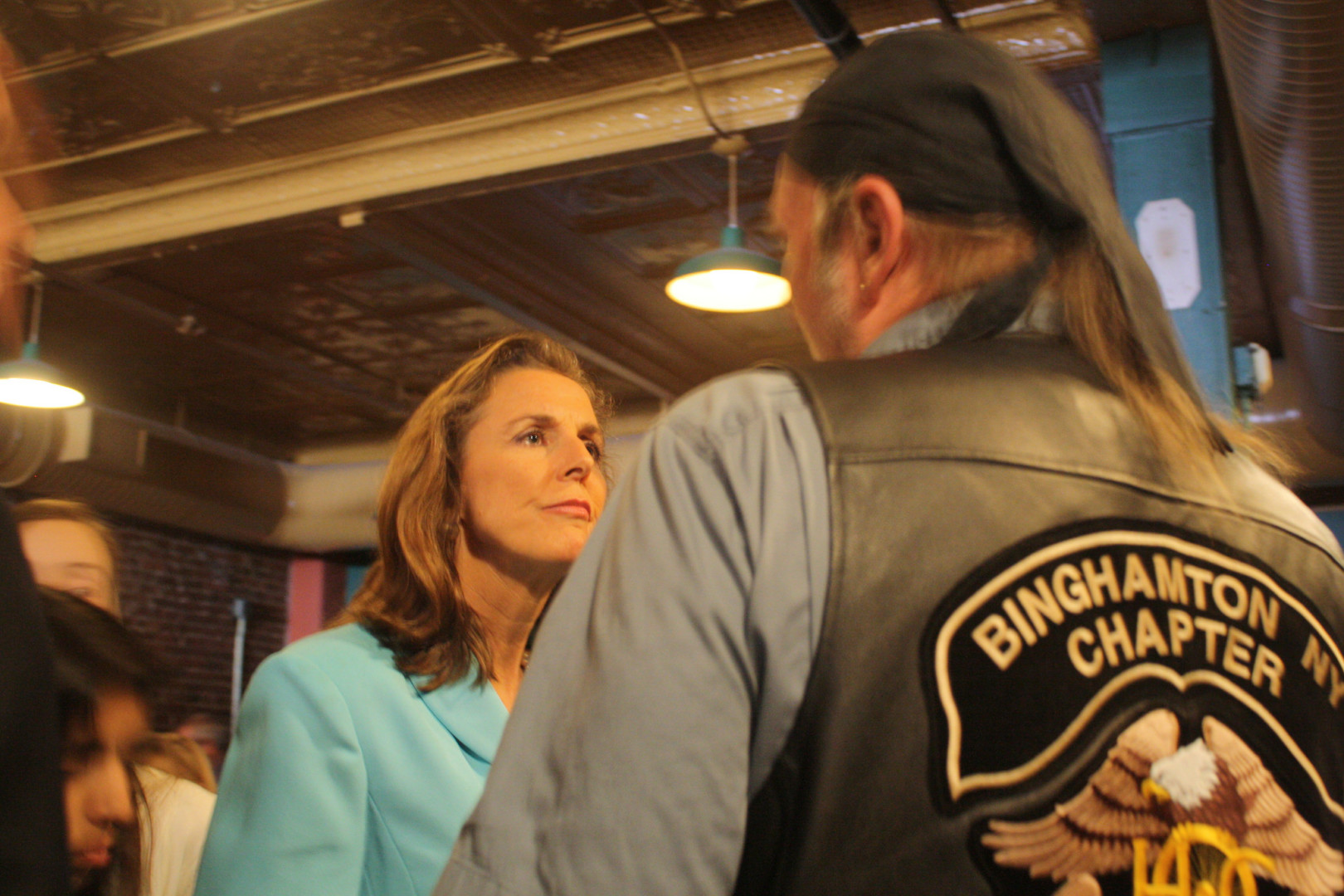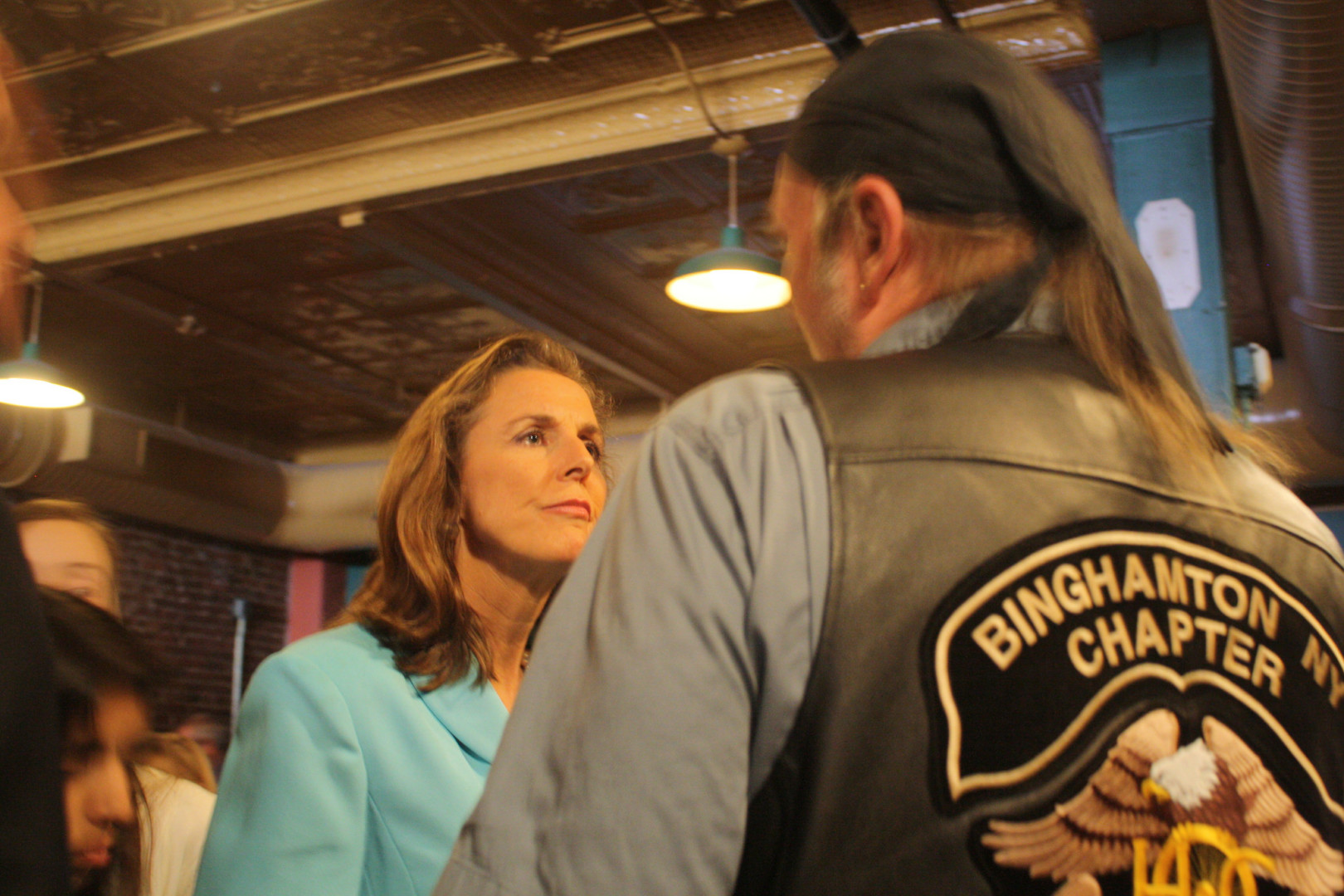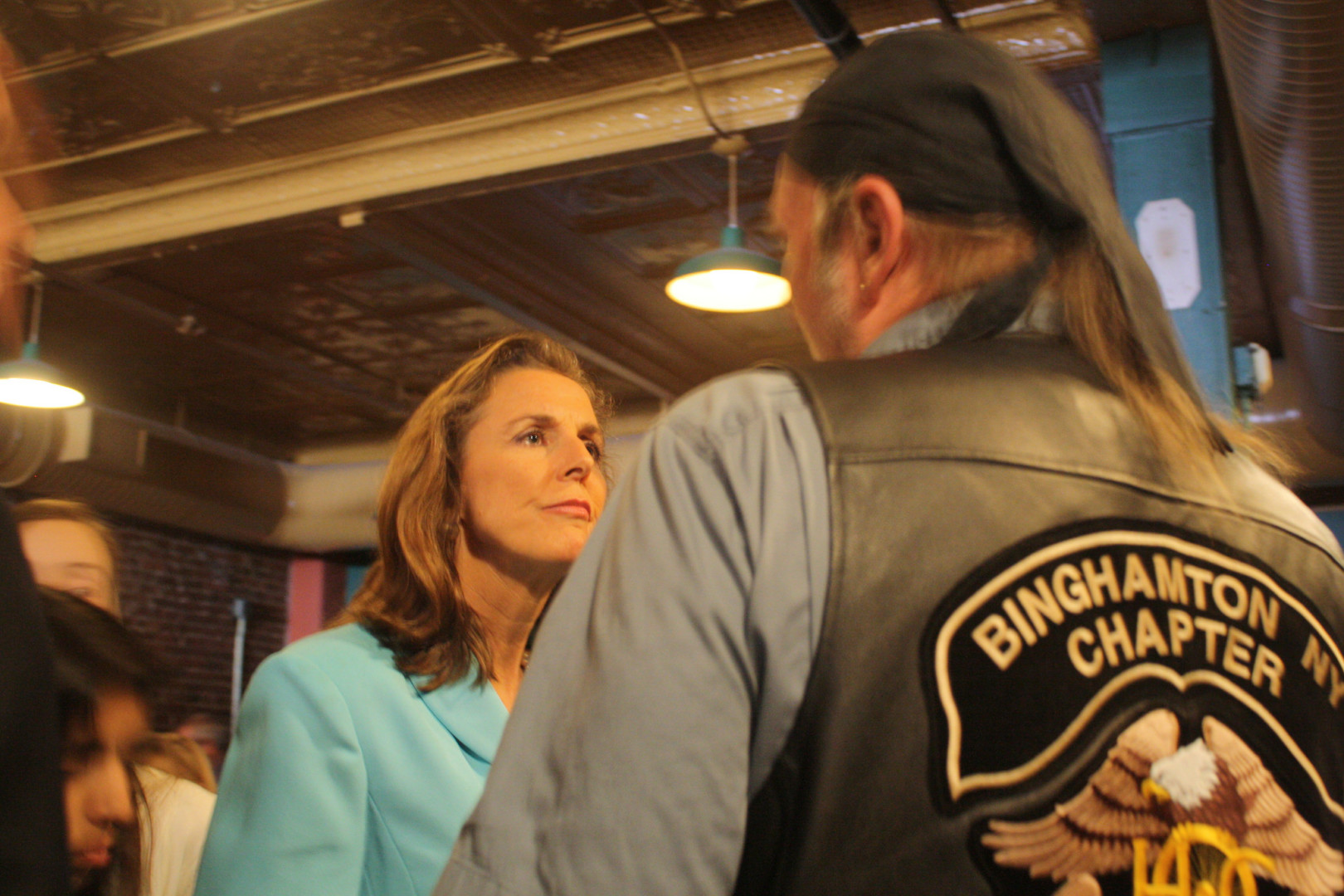 Sen. Pat Toomey of Pennsylvania picked up two key endorsements from national gun-control groups this month, but his opponent, Katie McGinty, is doubling down on attacks that he has failed to be a leader on the issue.
"Those organizations speak for themselves, but I believe that Senator Toomey's record speaks for itself, and it's a record of playing politics on this issue in a political calculation, for one brief moment in time lending his name to Senator Manchin's bill but other than that failing to take any meaningful leadership on this critical issue," McGinty, Pennsylvania's Democratic Senate nominee, told reporters on a phone call.
Toomey and Democratic Sen. Joe Manchin of West Virginia attempted to pass legislation in 2013 to require background checks for all gun sales.
McGinty suffered a blow this week when the Republican incumbent was endorsed by Americans for Responsible Solutions, an advocacy group launched by former Rep. Gabby Giffords (D-Ariz.). Earlier this month, Toomey was endorsed by Independence USA PAC, founded by former New York City Mayor Michael Bloomberg, which lists gun laws among its top issues.
Responding to the groups' decisions, McGinty made the case that legislation to enhance gun control will not be taken up in the Senate unless Democrats regain the majority in November.
"Gun safety is one of those issues that demonstrates the importance of who controls the calendar in the United States Senate," McGinty said. "With Senator Toomey you have a senator who wants to see Mitch McConnell stay in that majority leader seat and therefore not see critical issues like this scheduled for committee action and floor action and votes."
McGinty countered Toomey's national backing by rolling out her endorsement from CeaseFirePA, a state gun safety group. On the call, the group's executive director, Shira Goodman, criticized Toomey's recent votes on gun bills. Earlier this year, following the mass shooting in Orlando, Fla., Toomey opposed a Democratic proposal that would prevent suspected terrorists from buying guns. Instead, Toomey reintroduced his own background check bill and backed a bipartisan effort that narrowed the scope of who would be denied gun sales and provided a process for appeal.
"We believe that Senator Toomey has let others take the mantle on this issue and that includes not continuing to bring this up, not continuing to vote in a way that we thought displayed leadership that solved this problem," Goodman said.
McGinty, expanding on her claim that Toomey made a "political calculation" to support gun control, said he also touts his support from the National Rifle Association.
"We have in Senator Toomey a person who on this issue talks about the Toomey-Manchin bill in Philadelphia, but as we have seen in video, speaks about his perfect record with the NRA in other parts of the state," McGinty said. 
Asked for comment on McGinty's attacks, Steve Kelly, a Toomey campaign spokesman, said gun control legislation will not move through Congress without bipartisan support.
"The gun safety organizations that are serious about achieving bipartisan results, such as those of Gabby Giffords and Michael Bloomberg, are supporting Pat Toomey," Kelly said in an emailed statement. "It's a shame that this group has become so hyper-partisan that it undermines the very goals it claims to believe in, because nothing will happen in Congress on this important issue without bipartisan support."
Correction
This article has been updated to remove a reference to the group Everytown for Gun Safety, and to note that Toomey was endorsed by Independence USA PAC.