What to Watch for in Arizona, Florida Primaries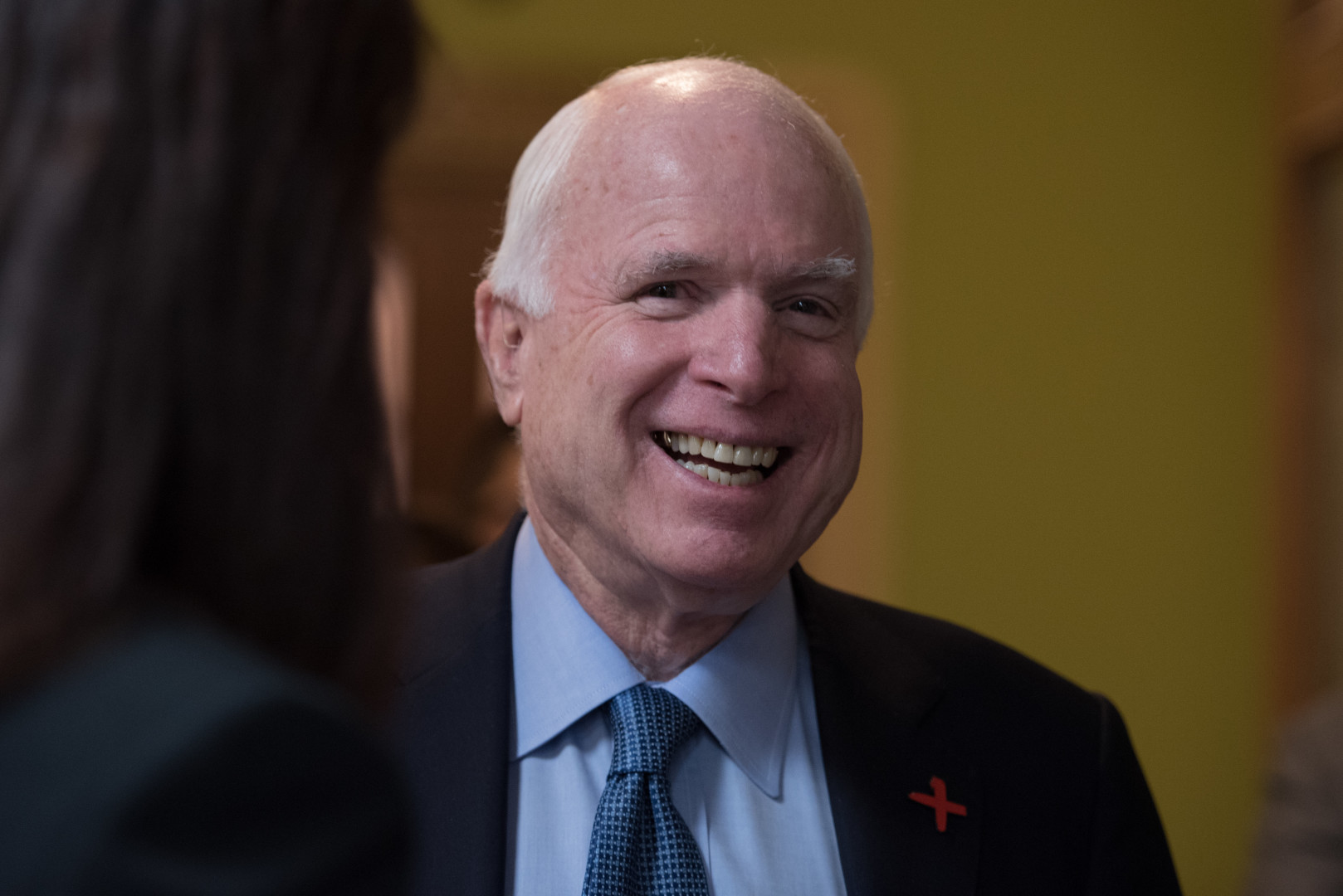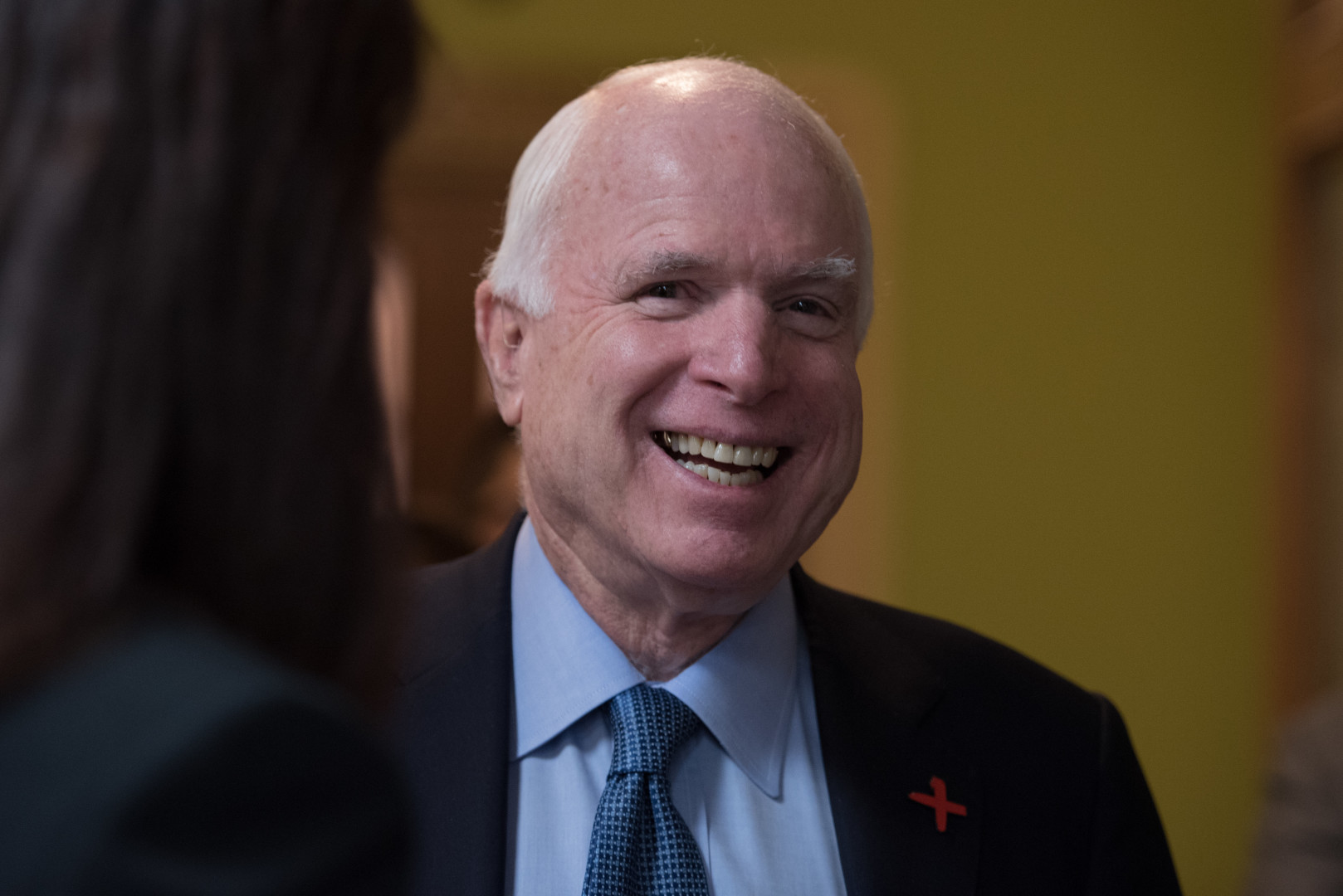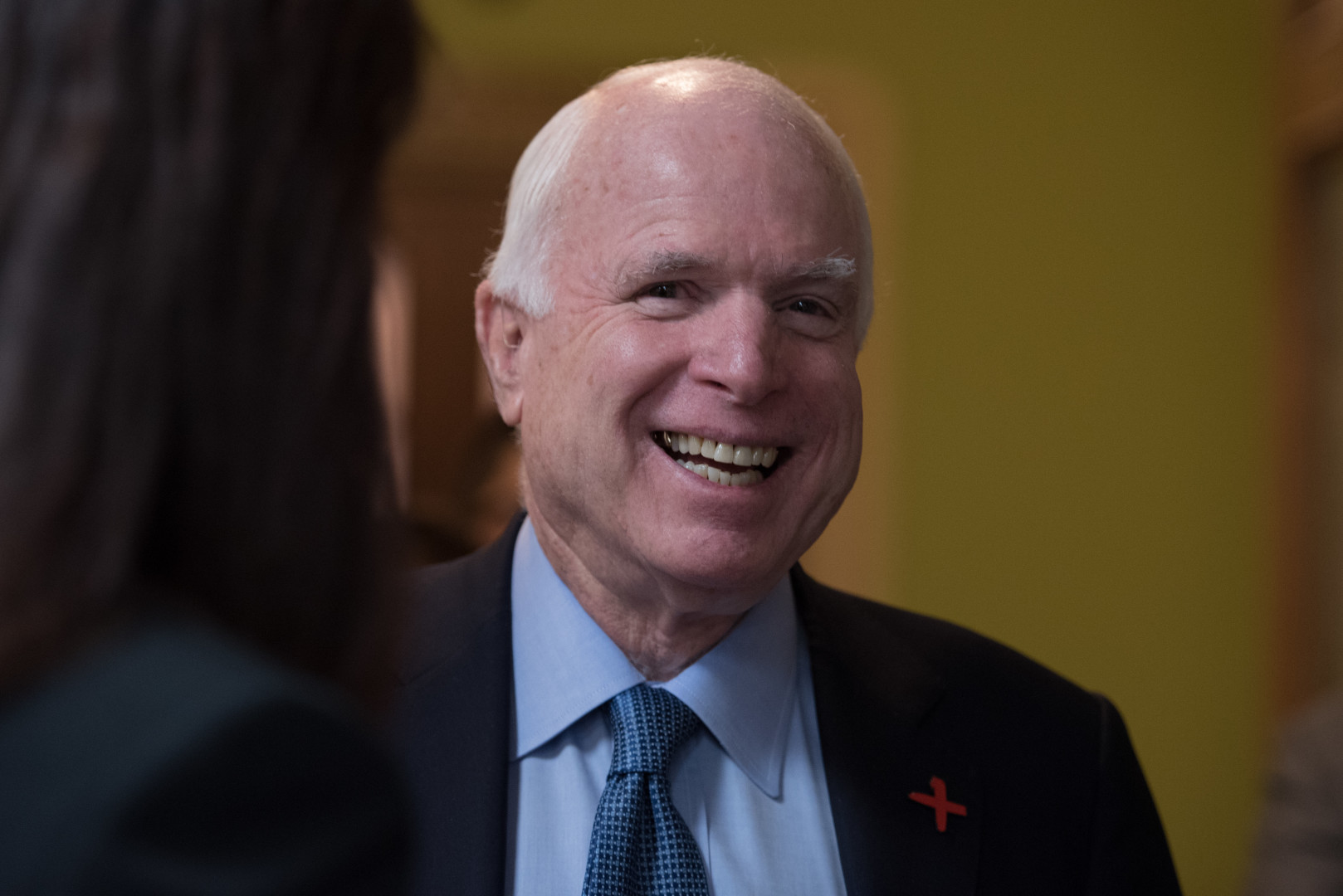 Voters in Arizona and Florida will head to the polls on Tuesday to determine the general election candidates in some of the country's top House races and to solidify two marquee Senate contests that will likely decide the fate of the chamber's majority.
Here's what to watch for:
1. Who Emerges in Toss-up Races?
The Senate candidacies of Democratic Reps. Patrick Murphy in Florida and Ann Kirkpatrick in Arizona, who both hail from highly competitive House districts, have created contested primaries for two House seats that each party is targeting in November.
In Florida's 18th District, where Murphy was first elected in 2012, six Republicans and three Democrats are facing off in intra-party contests. Republicans in Washington say Brian Mast, an Iraq war veteran who lost both of his legs after being injured by a bomb while on active duty in Afghanistan, could prevail on Tuesday. But he's not the only one who GOP operatives view as a strong candidate. In fact, the National Republican Congressional Committee admitted five of the six GOP candidates, including Mast, into its "Young Guns" program.
On the other side, the Democratic Congressional Campaign Committee is backing businessman Randy Perkins. Perkins and Jonathan Chane, a local attorney, have spent resources attacking each other in that party's primary.
In Arizona's 1st District, Democrats have mainly solidified behind Tom O'Halleran, a former Republican state senator. Republicans, meanwhile, have endured a brutal six-way primary led by Pinal County Sheriff Paul Babeu and Wendy Rogers, an Air Force veteran who unsuccessfully ran for Congress twice against Rep. Kyrsten Sinema (D).
National Republicans had preferred Ken Bennett, the former secretary of state, or Gary Kiehne, who ran for the seat against Kirkpatrick in 2014. Both candidates are members of the Young Guns program.
"Whoever comes out will be bloody and broke," said Matt Thornton, the communications director for the DCCC, of the Florida and Arizona contests.
Republicans say Democrats have a headache of their own in Florida's 26th district, where former Rep. Joe Garcia is challenging Annette Taddeo for the party's nomination to take on Republican Rep. Carlos Curbelo. Democrats view Taddeo as the stronger candidate to carry the party's torch, but Curbelo led in initial polls with strong name recognition.
2. Is This the Last of the Conservative Senate Challengers?
Primary challenges from the right to Republican incumbents Arizona Sen. John McCain and Florida Sen. Marco Rubio looked a lot more competitive a few weeks ago. Both candidates had made the GOP base unhappy.
But both incumbents – Rubio seeking his second term and McCain his sixth – are poised to shake off their anti-establishment challengers on Tuesday.
Rubio openly complained about the prospect of returning to the Senate, and he waited until all but one of the Republican candidates who had emerged to seek his seat dropped out before deciding to re-up. And McCain? The self-proclaimed maverick earned the ire of groups like the Senate Conservatives Fund and the conservative Club for Growth for waffling on immigration and his votes on guns.
In Florida, the wind seemed to leave GOP Senate candidate Carlos Beruff's sails as soon as Rubio announced he would seek re-election. Rubio then got the support of most of the Republicans who were seeking his seat, and he solidified much of the party's base in the Sunshine State. Beruff, meanwhile, spent big and has managed to hold his friend, Gov. Rick Scott (R), back from endorsing Rubio. But Rubio has led public polls in a race that will likely pit him against Murphy in November.
In Arizona, McCain has long been viewed as a top prospect for conservatives hoping to pick off a veteran Republican. But if they had a compelling message, it does not appear that former Arizona Sen. Kelli Ward is their messenger. She became mired in accusations about tapping into the racially motivated "alt-right" and had her credentials openly mocked by outside groups citing her interests in conspiracy theories about so-called "chem trails."
McCain has led all polls released publicly, and will likely face Kirkpatrick in November.
3. The Legacies, Continued or Busted?
Both Vermont Sen. Bernie Sanders, an independent who caucuses with Senate Democrats, and Texas Sen. Ted Cruz, a conservative Republican, have their names on the line Tuesday.
After accusing Florida Rep. Debbie Wasserman Schultz of meddling in the Democratic presidential primary when she chaired the Democratic National Committee, Sanders has done some meddling of his own as Wasserman Schultz seeks the party's nomination in Florida's 23rd District. Sanders endorsed Tim Canova, a law professor who is challenging Wasserman Schultz in the district, which includes many of the areas outside of Miami.
Sanders has helped Canova raise money, a function of campaigning where Wasserman Schultz had the advantage. But Sanders has not done much else publicly to help push Canova across the finish line.
Sanders never endorsed Rep. Alan Grayson, a candidate for Senate in the Democratic primary against Murphy, despite Grayson's endorsement of Sanders during the presidential race. Murphy, backed by much of the Democratic establishment, including President Obama, is expected to easily win on Tuesday.
Sanders' PAC is also supporting Rep. Raúl Grijalva (D-Ariz). He faces only marginal opposition in a district viewed as favorable to Democrats.
Cruz, meanwhile, joined outgoing Arizona Republican Rep. Matt Salmon, the Club for Growth, and other Republican leaders in backing Arizona Senate President Andy Biggs in the 5th District. Salmon announced earlier this year that he would not seek re-election. Cruz is also supporting Rep. Paul Gosar (R) in the state's 4th District.
In Florida, Cruz offered a late endorsement on Monday to Don Bongino – the former Secret Service agent who ran unsuccessfully for U.S. House and Senate seats in Maryland – in the three-way Republican primary for the seat being vacated by Rep. Curt Clawson. The party's leaders have mostly solidified behind Francis Rooney, a former ambassador.
Correction
A previous version of this article misstated Mast's surname.