FCC's Clyburn Makes the Most of Her 'Outsider' Status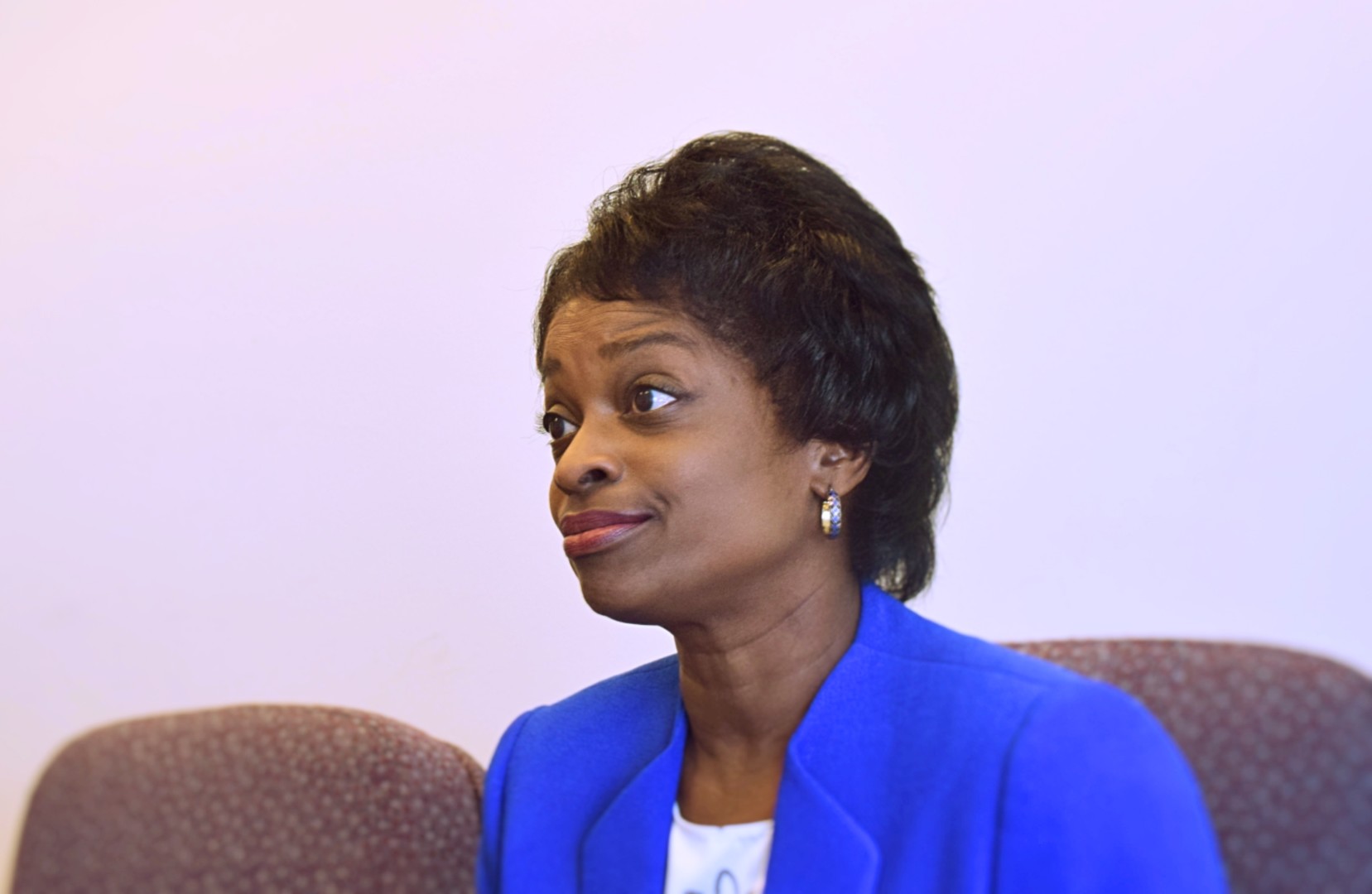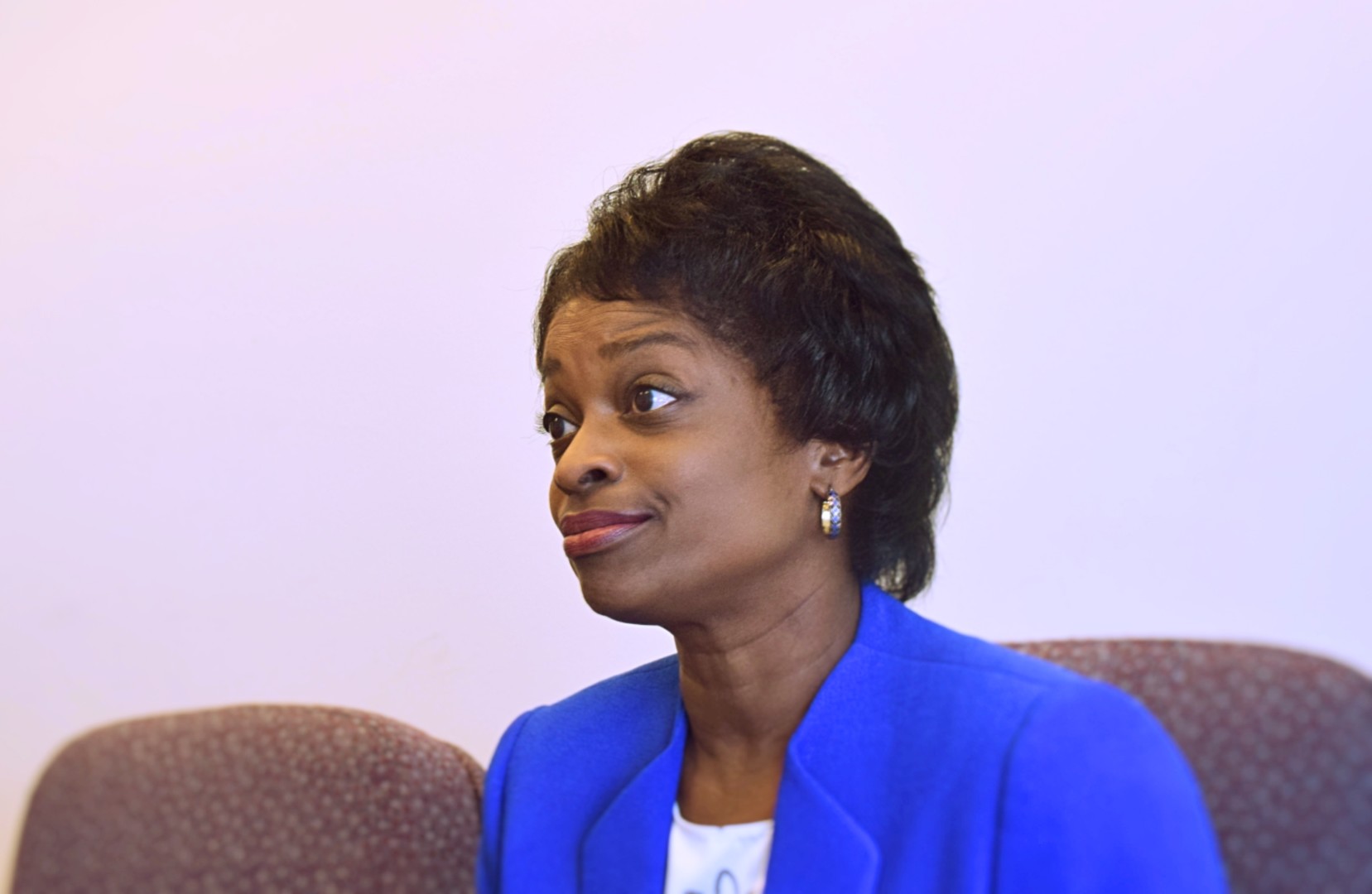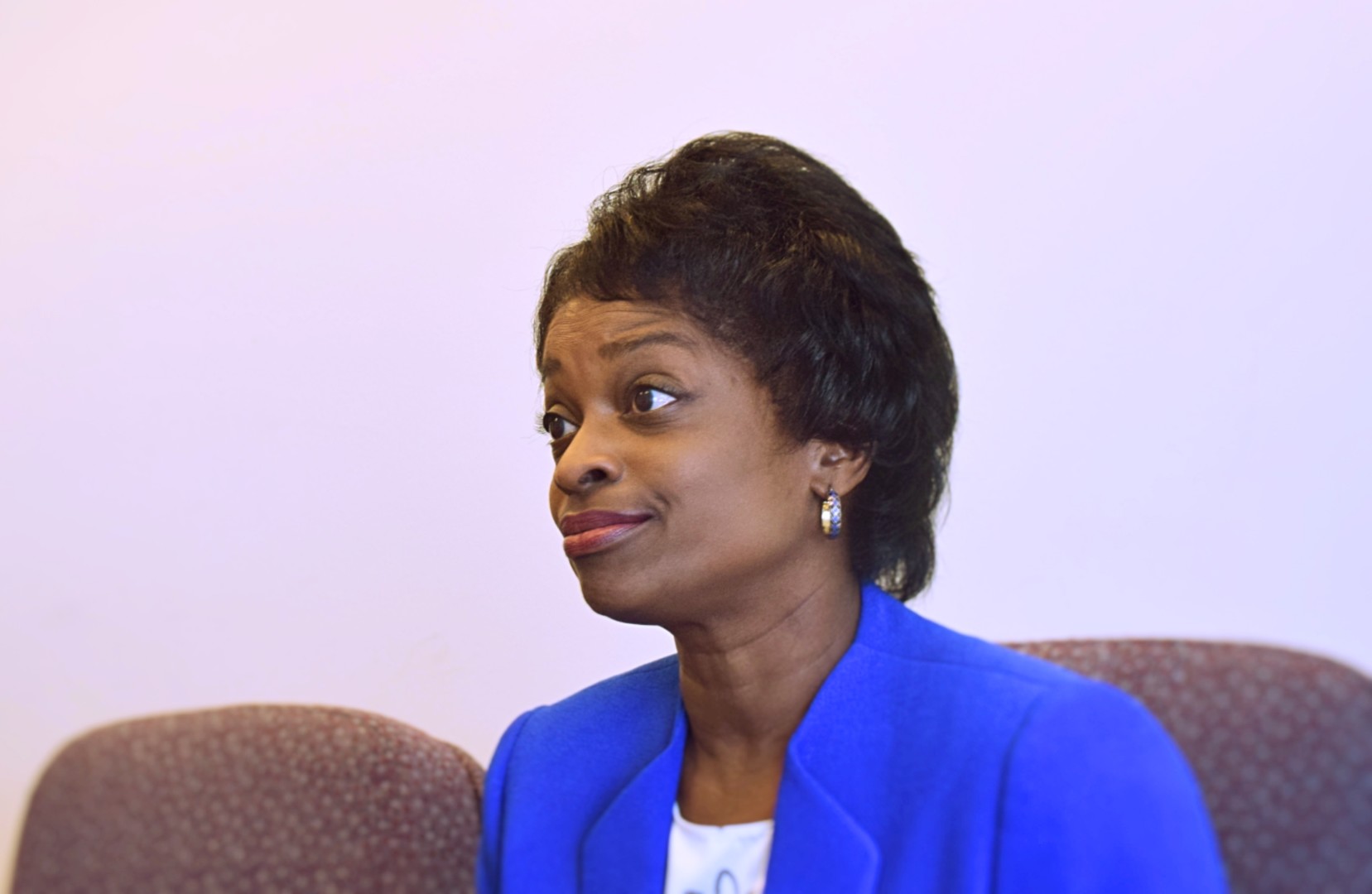 Federal Communications Commissioner Mignon Clyburn really wants you to know she's not one of those "inside the Beltway" types.
That may seem hard to believe coming from the daughter of Rep. Jim Clyburn of South Carolina, a congressman since 1993 and the No.3 Democrat in the House. But until she took the FCC job in 2009, Clyburn never left her home state for more than a few weeks at a time.
"I did not come up to D.C. to be like a lot of others (respectfully, this sounds a little tough) that I see in D.C., who always want to be picture perfect, wrapped up in a bow, and ready for presentation," Clyburn says.
"I am very different if you to compare me to my colleagues," she said in an interview with Morning Consult. Referring several times to her "Southern accent," she said, "I am very much outside of the Beltway."
Clyburn's quiet and poised demeanor strikes a sharp contrast to Tom Wheeler, the physically imposing FCC chairman who exudes a larger-than-life political presence. Yet for nearly six months in 2013, Clyburn sat in Wheeler's chair. She was acting FCC chairwoman while Congress deliberated over Wheeler's confirmation.
There was a historic nature to her chairmanship. She was the first woman and the first African American to lead the commission. Still, few expected much out of her tenure. Allegations that her family name helped secure her seat dogged Clyburn starting in April 2009 when President Obama announced his intent to nominate her. When she took over the FCC in 2013, tech insiders assumed Wheeler would be confirmed in a matter of weeks.
"A lot of people had doubts about me as a commissioner," Clyburn admits. "And they definitely had doubts — let's just be plain about it — [about me] leading the commission."
Clyburn's time as chairwoman proved to be a whirlwind of activity, however. In less than six months, she created rate caps for calls made to prison inmates, oversaw the auction of two large blocks of wireless spectrum, opened the door to interoperability between wireless carriers and pushed through a massive three-way merger between Sprint Corp., Clearwire Corp. and Japan's Softbank Group Corp. That's a highly productive tenure by any measure.
How does Clyburn explain her breadth of accomplishments over such a short period? She says candidly that the two vacancies on the commission at the time certainly helped. Neither Wheeler nor Republican nominee Michael O'Rielly were confirmed, leaving her just with Democrat Jessica Rosenworcel and Republican Ajit Pai as commissioners.
"To have three [commissioners] — it makes it easier to get face to face," she said.
Clyburn says her 11 years on the South Carolina Public Service Commission also lent her valuable policy-making experience, as well as an up-close view of the impact regulatory policies have on communities.
On a deeper level, however, Clyburn frames her success as chairwoman as a product of her outside-the-Beltway mindset. She points to negotiations she brokered over spectrum interoperability as the clearest example.
"We sat in a room with providers and we said, 'Look, we can get this. How far are we apart, really, on this?'" she said. "We did it the old-fashioned way, how I was raised. You sit down and you talk through your problems, and you see if there is a solution."
How is Wheeler's leadership by comparison? Clyburn's response is cagey. "The commission, the agency always takes on the characteristics of its leader," she said. Unlike some of her colleagues, Clyburn is not an attorney and doesn't have decades of D.C. experience. "Some of those characteristics, I'm going to be honest with you, I don't have," she says.
But she says her unwillingness to play the usual Washington game has worked to both her and the FCC's advantage. "It really, I think, allowed the agency to be stretched in different ways — I like to think, in a positive way," she says. "We can really get things done for some people that have been chronically on the wrong side of the opportunities divide."
Not that there haven't been some slip-ups. She raised the ire of Republican commissioners Pai and O'Rielly earlier this year, after they accused her of reneging at the last minute on an agreement to cap the budget of Lifeline, the program that provides phone and internet subsidies for low-income consumers. The commission wound up voting to expand the program without a budget cap and without the support of the Republican commissioners.
Pai opened a probe into potential abuse within the program several weeks after the dispute, and the GOP-led House Energy and Commerce Committee followed suit about a month later.
Clyburn is hesitant to speak about the specifics of that controversy, but she makes no apologies for how it turned out. "I have no problem coloring outside the lines, stubbing my toe every now and then, healing, and getting things done," she says, again making reference to her outsider status. "I will do what it takes to serve the community."
The needs of underserved communities come up again and again when talking to Clyburn, and she repeatedly expresses her wish to be a "conduit" for change in impoverished areas. As one example, she spearheaded the commission's multi-year effort to lower inmate calling rates, an issue that hadn't been looked at in 10 years.
With her commissionership ending next year and the White House's new tenant still unknown, it's not clear how Clyburn will continue to serve as an anti-poverty advocate. She's not giving many hints.
"The beautiful side for me, not necessarily being the most detailed planner, is the fact that I am open to making a difference wherever the — I don't want to sound cosmic here — but wherever the forces of nature take me," she says with a grin. "And nature is expansive by way of definition."
Correction: A previous version of this story mischaracterized Wheeler as an attorney. He is not. A previous version also misstated when Clyburn was nominated to the FCC.