GOP Set to Grapple on Government Funding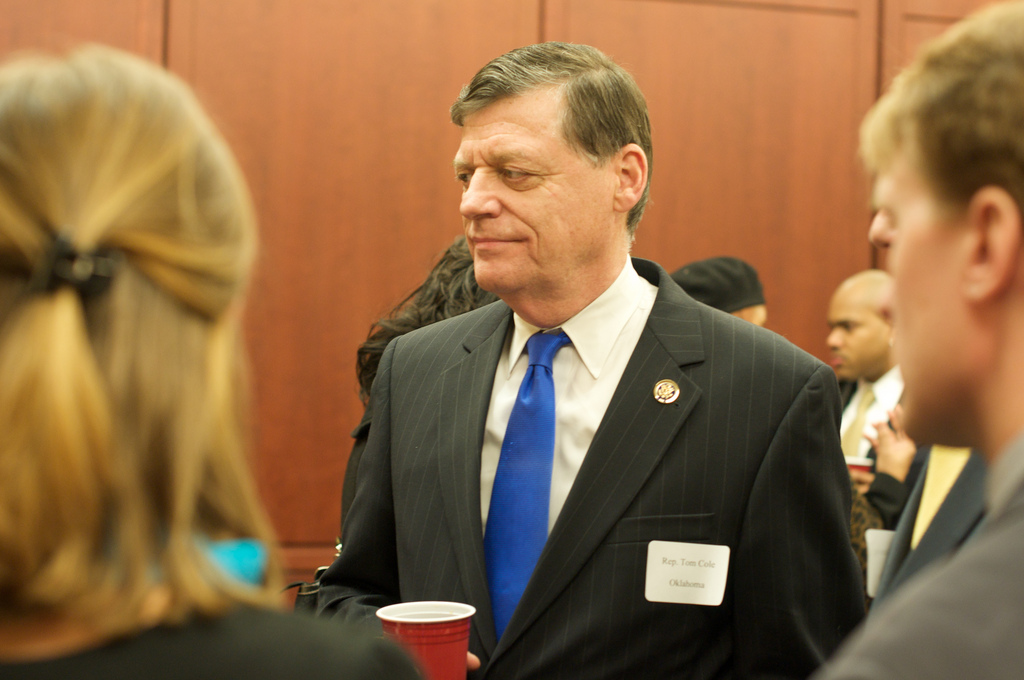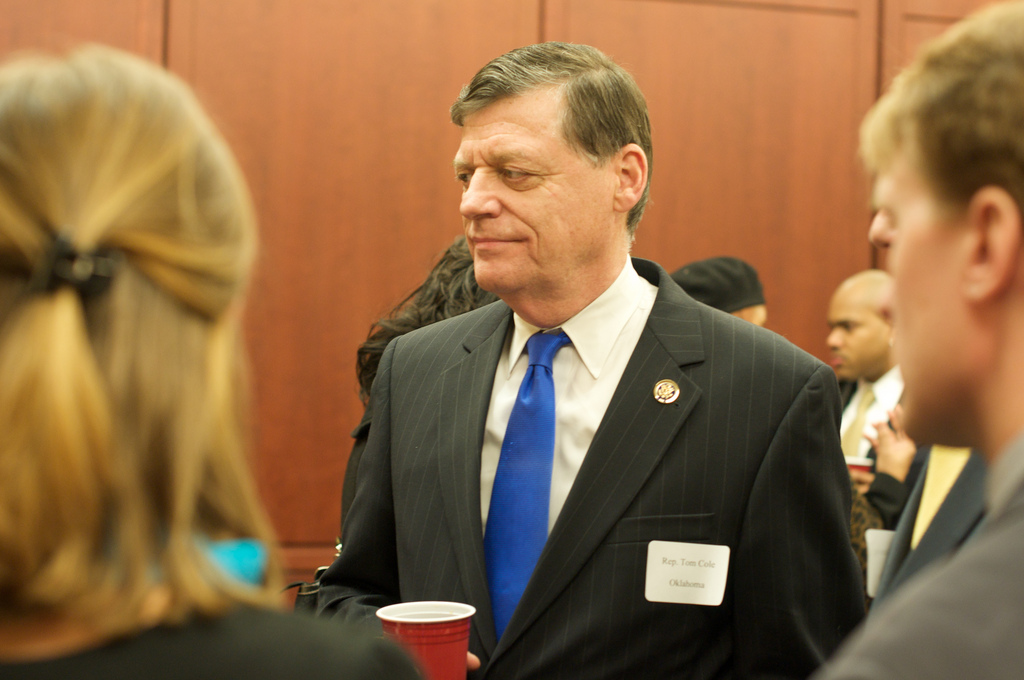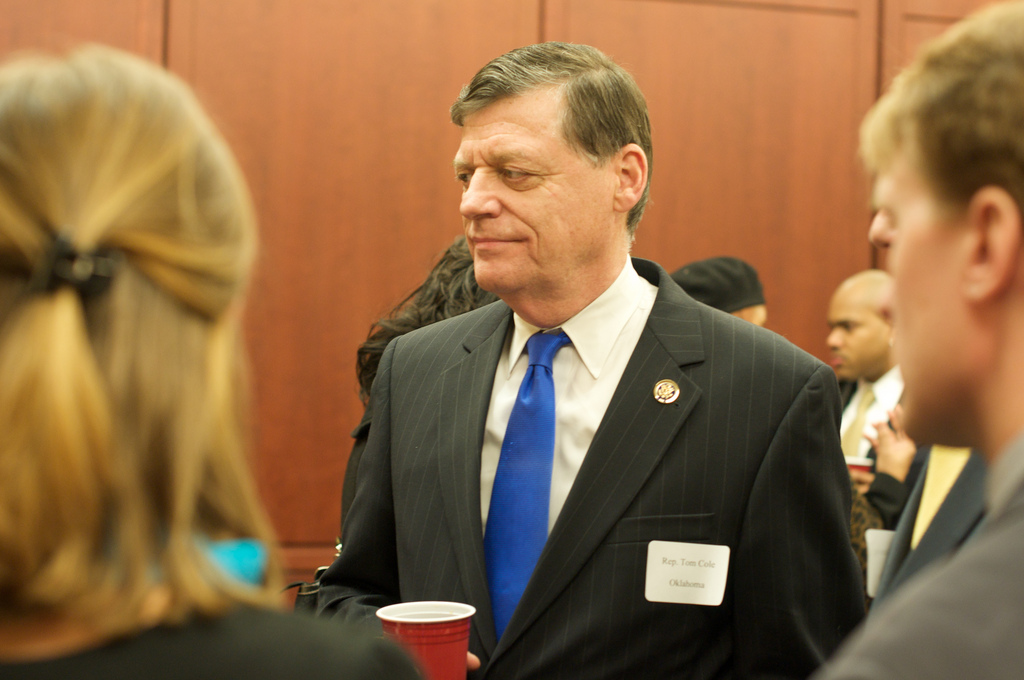 Republican leaders will be forced into an intraparty debate over how to fund the federal government and stave off a shutdown when Congress reconvenes after Labor Day.
With government funding set to expire at the end of September, lawmakers have begun negotiating the terms of a stopgap measure, known as a continuing resolution, to keep the government running. The debate among Republicans centers on the length of that spending measure.
A short-term extension through December is favored by some Republican leaders and almost all Democrats. Under this scenario, Congress would work with the Obama administration after the November elections in a lame-duck session to pass a larger spending bill, called an omnibus.
The GOP's fiscal hawks, meanwhile, are pushing for legislation that funds the government into next year for the next White House. They want to avoid a situation where lawmakers are forced to vote on a must-pass omnibus bill after the elections. They say that scenario would lead to spending increases and extensions of tax cuts for special interests. They also decry the nature of omnibuses, which in years past have been negotiated by leadership behind closed doors and voted on in a must-pass scenario with little time for lawmakers to review them.
Speaker Paul Ryan (R-Wis.) and Senate Majority Leader Mitch McConnell (R-Ky.) have been mum on the issue, but will have to decide between the two approaches before the end of September. Inaction would result in a government shutdown starting on Oct. 1, the first day of fiscal year 2017. House Majority Leader Kevin McCarthy (R-Calif.) said Wednesday the House GOP conference would continue discussions next week on which tack they'll take on the stopgap funding measure.
Both approaches come with advantages and disadvantages.
Rep. Tom Cole (R-Okla.), a senior appropriator and supporter of passing an omnibus in December, offered the viewpoint of lawmakers who support the end-of-calendar-year scenario.
"There will be victories [for Republicans in an omnibus], but if you don't negotiate you don't have a chance to win anything at all," the Oklahoma Republican said Monday in a phone interview. "And you just put the government on automatic pilot, which means all the work you did redirecting spending towards Republican priorities will be lost," he added, referring to House votes that have already taken place on appropriations bills.
In Cole's view, Republicans have more leverage in spending negotiations this year, especially if the GOP loses its Senate majority or if Democratic nominee Hillary Clinton is elected president.
"There's certainly a chance that we would be in a weaker situation in 2017 than we are in 2016," he said. "I suspect Republicans in the Senate, if they're not in the majority [next year], would prefer to negotiate while they are as opposed to not."
Cole also said Republicans could probably get a better deal negotiating with the outgoing Obama administration. "I think it's actually easier to deal with this president, who is on the way out, to get some things, as opposed to the next president, who will be at the beginning of their term and presumably at the peak of their popularity," he said.
A downside to the December approach is that GOP leaders would likely have to rely on Democratic support to pass a shorter-term continuing resolution right before the November elections. That could anger the Republican base.
"It doesn't really help your case in November if what you're doing is you're essentially moving a funding bill a little bit, a month before the election, with members of the other party," said Paul Winfree, the director of the Heritage Foundation's Thomas A. Roe Institute for Economic Policy Studies. "I just don't see that they're going to get something that comes together that sort of sets up lame-duck activity without going to Democrats."
Winfree's group wants Congress to pass a one-year spending bill before the elections that reduces spending dramatically, to sequestration levels. The Heritage Foundation plans to roll out policy papers with its views on a continuing resolution and the lame-duck session in the coming weeks.
Passing a longer-term spending bill in September is also the preferred solution of a coalition of more than 30 conservative groups.
Andy Koenig, senior policy adviser for coalition member Freedom Partners, says passing a spending bill in a lame-duck session would mean not being accountable to voters. Lead negotiators in the Senate, Minority Leader Harry Reid (D-Nev.) and Appropriations Committee ranking member Barbara Mikulski (D-Md.), are retiring after this congressional term. Other lawmakers who are retiring or who lose in November would also be voting in the lame-duck session.
"Congress must pass a spending bill long enough to ensure lame-duck lawmakers don't spend more of their hard-earned money this fall," Koenig said Tuesday in a statement.
Cole counters that view by saying a longer-term spending bill in September raises the specter of a government shutdown at a later date. It could also tie spending negotiations to the debt ceiling, which must be raised by March.
"Pushing a CR to March just really complicates things and increases the likelihood of showdown/shutdown kind of thing, which I don't think is to the country's advantage and I don't think is to the advantage of the Republican Party either," Cole said.
The coalition that wants a long-term CR, which includes Koch brothers-affiliated groups and Grover Norquist's Americans for Tax Reform, is trying to muster support on Capitol Hill. It sent a letter to lawmakers Tuesday urging their support, and officials plan to lobby on Capitol Hill when Congress reconvenes next week.
"We have an aggressive schedule of over a hundred Hill targets that we are going to be going to," Luke Hilgemann, chief executive of coalition member Americans for Prosperity, told reporters Tuesday on a phone call. "The key with this is that the same message they're going to hear in Washington is the same message they're going to hear in their districts, because that's where our activists live. And that's where we are going to be putting pressure on these folks to make sure that they don't come back and pass some ridiculous spending appropriations at the end of this year."
While Ryan and McConnell have been tight-lipped on the issue, Freedom Partners points out that Senate Majority Whip John Cornyn (R-Texas) and Republican Study Committee Chairman Rep. Bill Flores (R-Texas) have both been on record supporting a spending bill that goes into next year.
Cole acknowledged that quite a few Republicans support a longer-term spending bill, but he said he's uncertain which approach GOP leaders will take. "I don't know," Cole said. "There's a lot of members that want to go to March. They usually can't, in my view, give you a pretty convincing argument."
If Cole were to have it his way, Congress would consider several smaller spending packages in December that he said would be easier for lawmakers to digest than an omnibus.
"It just depends on a lot of goodwill," Cole said. "But it's a lot easier for Congress to deal with the entire discretionary budget in bite-size chunks, so to speak, and it will be negotiated with more precision and more clarity if we approach it that way. I think that's what our leadership wants to do. But if we can't do that, I would still favor an omnibus over a continuing resolution that lasts past the end of the year."
Winfree said GOP leaders will take the approach that has the most Republican support.
"They're going to bring some funding bill that's going to have the most support from the majority in both chambers forward, and I think that that right now is probably some sort of long-term continuing resolution," he said.