Rubio, McCain Rout Primary Challengers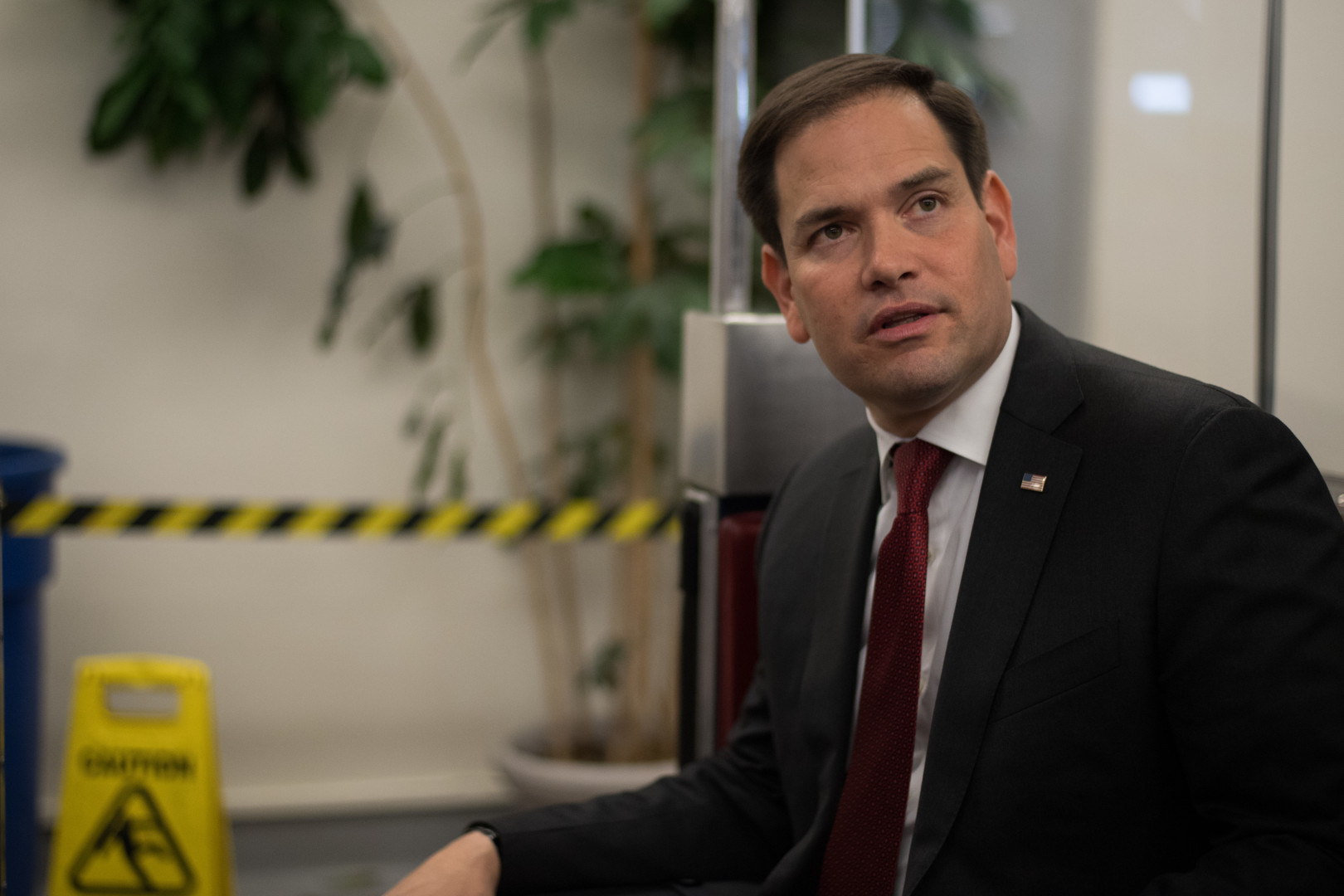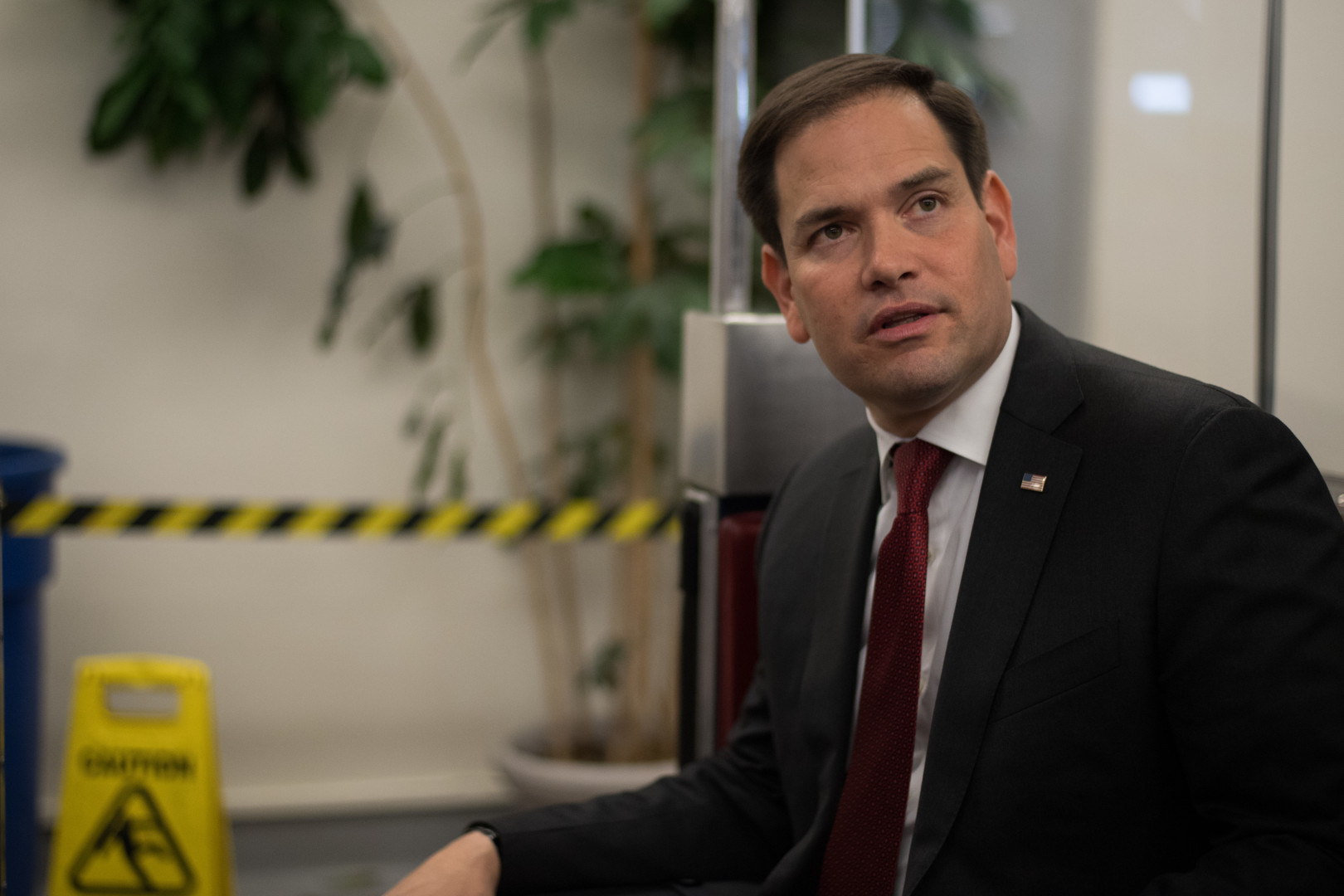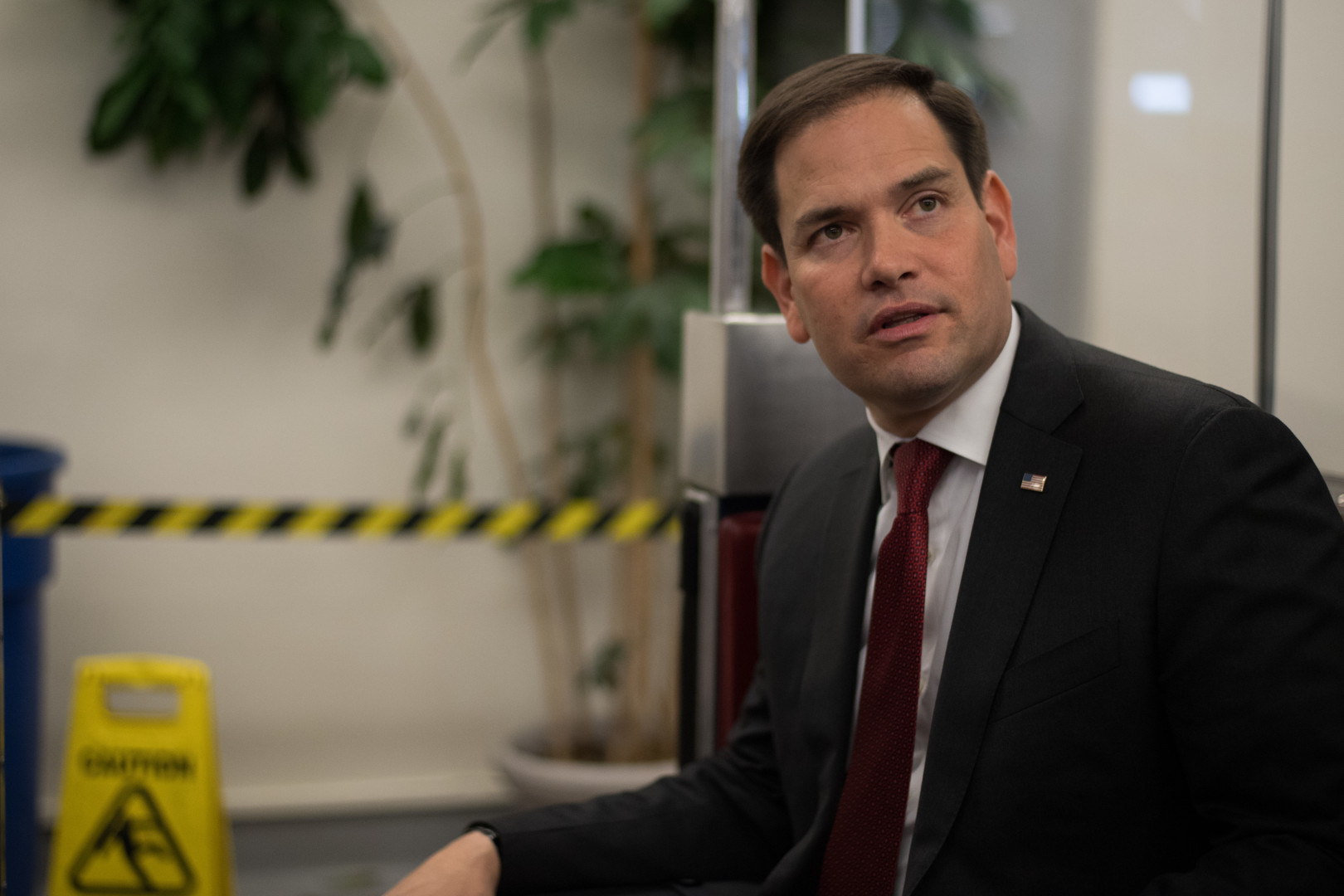 Arizona Sen. John McCain and Florida Sen. Marco Rubio easily shook off their Republican primary challengers on Tuesday, setting the fields in what are expected to be two of the top Senate battlegrounds this cycle.
McCain beat his conservative challenger, former state Sen. Kelli Ward, 52 percent to 39 percent, according to The Associated Press, finalizing the matchup between him and Democratic Rep. Ann Kirkpatrick.
Rubio beat his primary challenger, businessman Carlos Beruff (who had likened himself to Republican presidential candidate Donald Trump) 72 percent to 18 percent. He will face Democratic Rep. Patrick Murphy, who cruised to his own 41-point primary win over Rep. Alan Grayson, a controversial figure loathed by national Democrats.
Democrats view both candidates as damaged from their primary elections, but Kirkpatrick will still have to overcome McCain's deep roots to the red-leaning state, and Murphy will have to recover from his self-inflicted wounds and defend himself from a barrage of outside spending.
Here's what else you should know from Tuesday night's elections.
1. How The Tossup Races Shook Out
Kirkpatrick and Murphy's decisions to run for Senate opened up races in two very competitive House seats.
In Florida's 18th District, where Murphy was elected in 2012, Iraqi war veteran Brian Mast won with 38 percent of the vote, beating out Rebecca Negron and four other Republicans to clinch the GOP bid to face businessman Randy Perkins, who had the backing of the House Democrats' campaign arm and won with 60 percent of the vote.
Voters in Arizona's 1st District nominated Pinal County Sheriff Paul Babeu, a local Republican famous not only for his high-profile confrontation of President Obama over illegal immigration, but for allegedly threatening his Mexican lover with deportation over fears the man would disclose the nature of their relationship.
Babeu pulled in just less than a third of the vote, besting his closest challenger, Gary Kiehne, by more than 4,000 votes, according to the AP.
The primary was brutal as Republicans spent big money against each other, and ended with the party nominating neither of the candidates preferred by the National Republican Congressional Committee: Ken Bennett, the former secretary of State, nor Kiehne, who challenged Kirkpatrick in 2014.
In Arizona's 2nd District, where Republican Rep. Martha McSally is being targeted again, Democrats nominated Matt Heinz, a doctor who worked in the Obama administration, in a race that the party is hoping to target.
2. Tough Night for House Freedom Caucus Favorites
Mary Thomas, who describes herself as a "wife, mother, and devout Christian," had been backed by some of the members of the conservative House Freedom Caucus in the Florida's 2nd District. But on Tuesday, she did not prevail – losing out to Neal Dunn, a local physician, 41 percent to 39 percent.
It also doesn't look like the group will get their way in Arizona's 5th District, where former GoDaddy executive Christine Jones led state Sen. Andy Biggs, the handpicked successor to outgoing Rep. Matt Salmon, a founding HFC member, by 876 votes with all precincts reporting. Biggs has not yet conceded in the district that is viewed as safe for the GOP.
3. A Mixed Bag for Cruz-Endorsed Candidates 
Biggs was one of a handful of candidates Texas Sen. Ted Cruz had endorsed ahead of Tuesday's primary elections. In the state's 4th District, Cruz also backed Rep. Paul Gosar, a Republican who faced substantial spending from outside groups in his own party. Gosar beat his challenger, 71 percent to 29 percent, according to the AP.
Cruz's Florida endorsee, former Secret Service Agent Dan Bongino, did not share the same fate. Despite the support of some national conservatives, the two-time failed Maryland candidate (once for Senate and once for House) lost to former U.S. Ambassador Francis Rooney, who was supported by the party's leaders, in the three-way contest for the seat being vacated by freshman Rep. Curt Clawson.
Rooney won the primary with 53 percent of the vote and is expected to cruise to election in the safe Republican seat. Bongino was the first choice for just 17 percent of voters.
4. Bernie Support Was a Bust
Vermont Sen. Bernie Sanders initially threw his own weight behind Tim Canova, the liberal professor challenging Florida Rep. Debbie Wasserman Schultz in the 23rd District's Democratic primary.
But even though he endorsed Canova and helped him raise money by sending an email to his massive email list on his behalf, Sanders never showed up in Florida to assist him. At the end of the night, Wasserman Schultz won 57 percent to 43 percent.
Grayson, who lost to Murphy, had attempted to tie himself to whatever momentum Sanders may have maintained in the Sunshine State, but the Vermont independent never endorsed him. Sanders' only success on Tuesday was in Arizona, where Democratic Rep. Raúl Grijalva, another endorsee and co-chair of the House Progressive Caucus, waltzed to renomination, and he didn't even have a primary opponent.
5. A Couple Odd Ones in Florida
In Florida's 9th District, Dena Grayson, the physician who married the retiring Grayson earlier this year, failed to win the Democratic nomination to replace her husband in Congress. Instead, local attorney Darren Soto clinched the nomination with 36 percent of the vote. Grayson and Susannah Randolph, a former Grayson staffer, each finished with 28 percent of the vote. The district is viewed as safe for Democrats.
And Democratic Rep. Corinne Brown – facing a pending indictment on tax and campaign fraud (to which she has pleaded not guilty) – lost her primary to former state lawmaker Al Lawson, 48 percent to 39 percent. Brown is the second House Democrat to lose a primary after being indicted, following in the footsteps of Rep. Chaka Fattah of Pennsylvania.