Clinton's EpiPen Plan Hinges on Bipartisan Outrage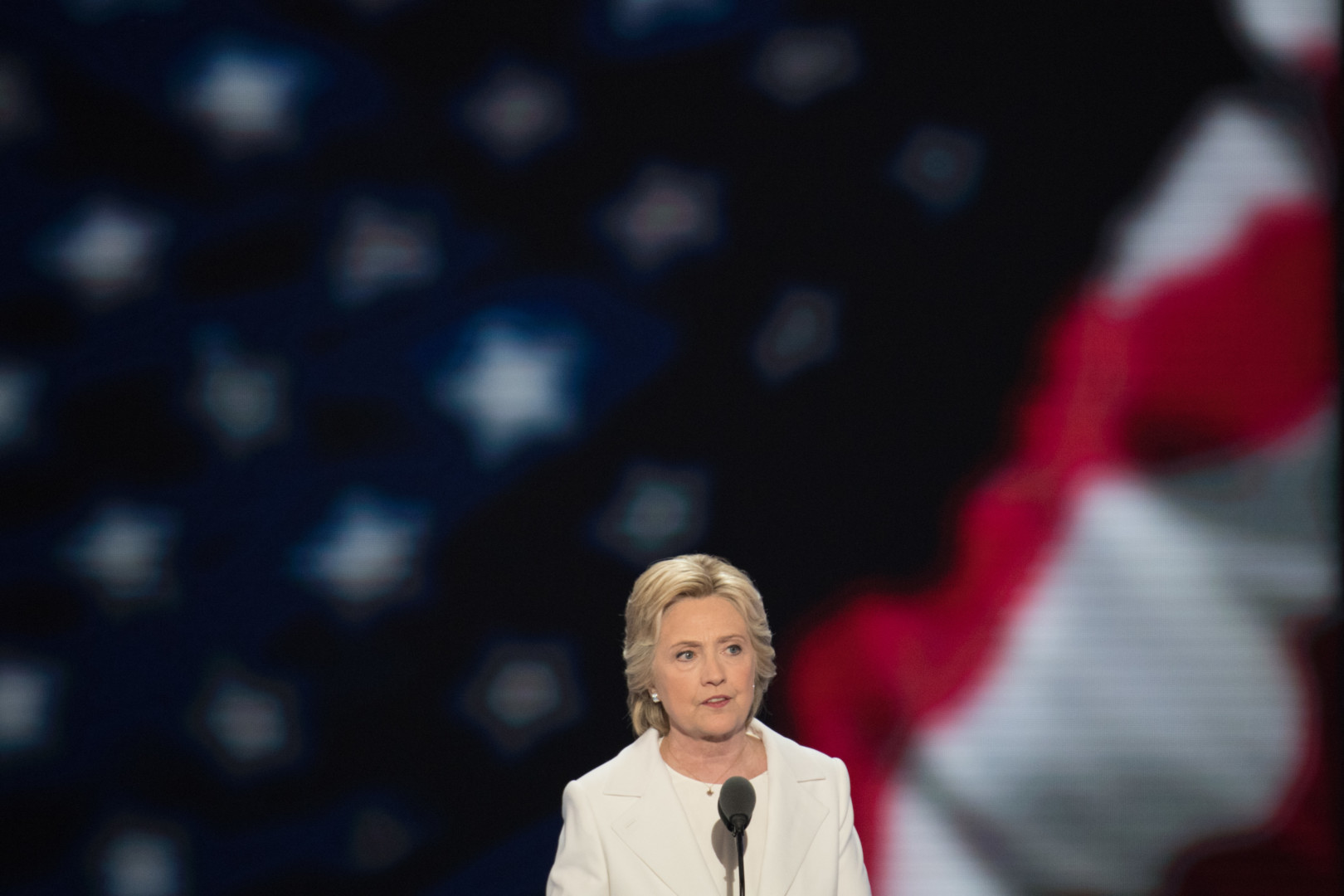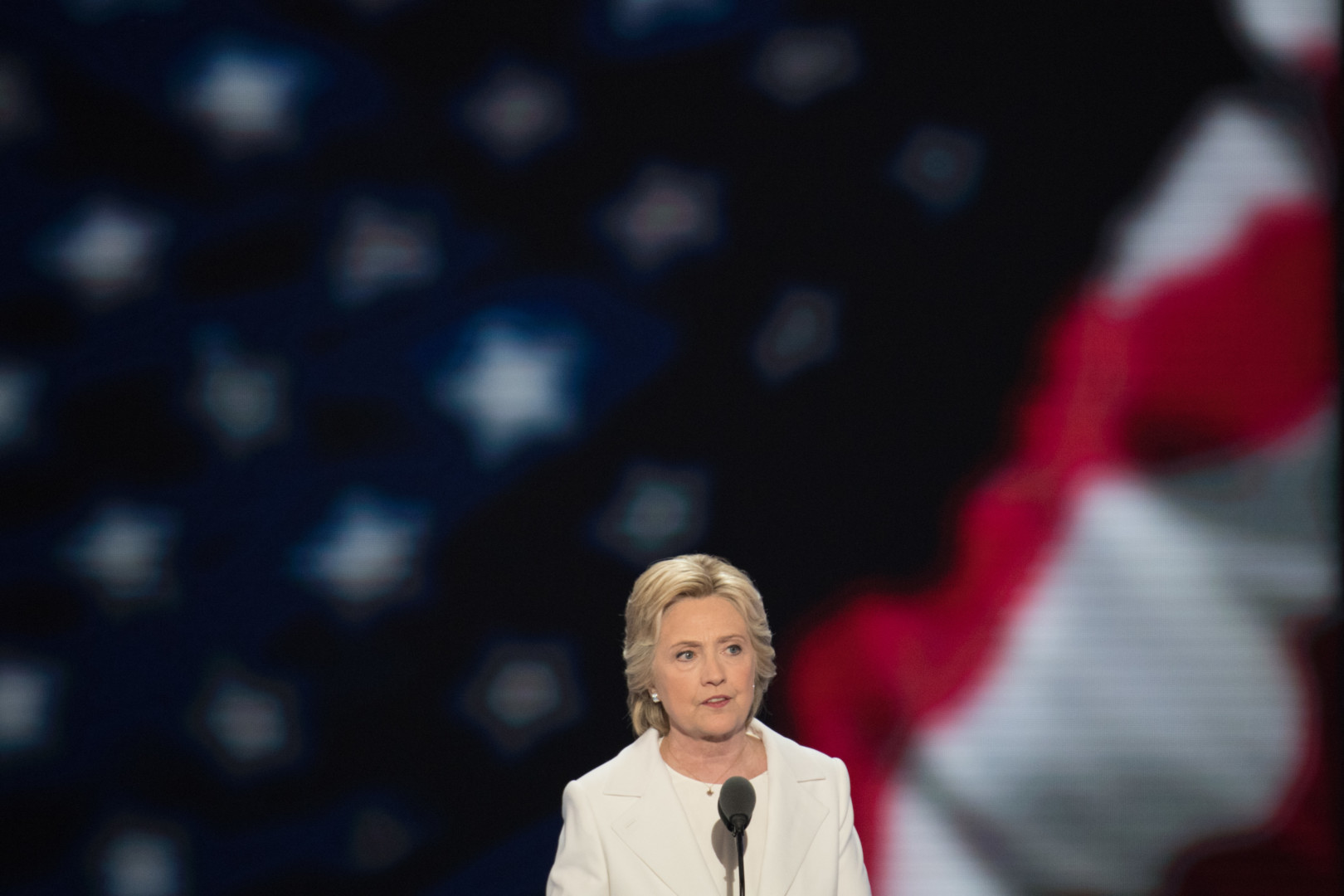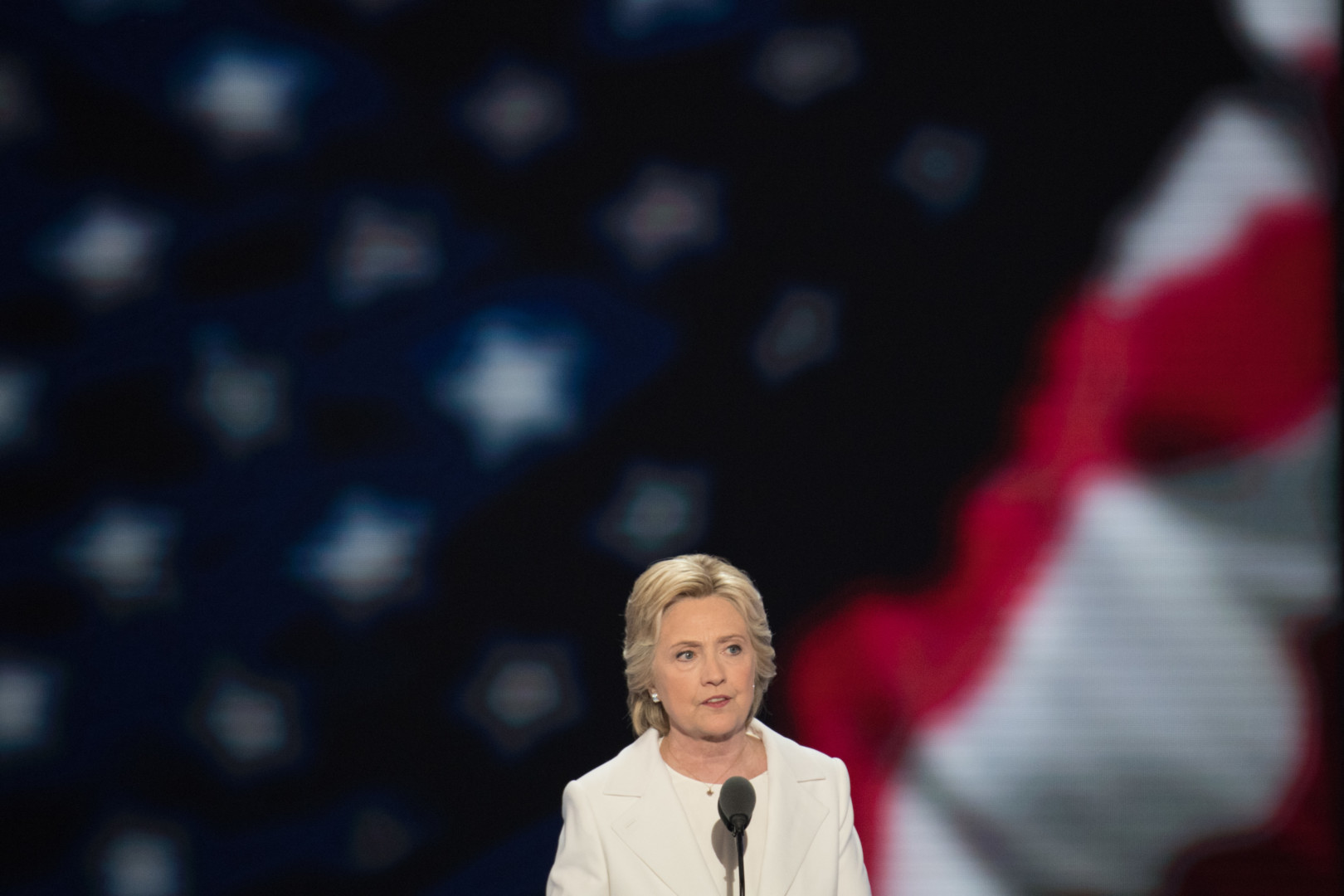 Hillary Clinton raised the drug price debate up a few wonky notches on Friday with the release of a plan addressing price hikes for off-patent drugs like the EpiPen.
The plan includes a mix of policies that require legislation — and thus, congressional action — and those that could be done administratively. It also adds a layer of sophistication to a debate that often pays little attention to nuance, adding new policy proposals to the more general grab-bag of prescription drug price ideas that each party typically uses.
While Republicans in Congress may not be keen to run with anything Clinton proposes, particularly in the health care space, her policy team is betting that widespread public outrage over unjustified price hikes of drugs like EpiPens will give momentum to her proposals.
"These things are – they're doable. Some of them would be collaborative with the Congress, and we're heartened to see there's lots of bipartisan outrage over what's going on and interest in looking at policy options," said Chris Jennings, an outside advisor to the campaign. "We think there's a little bit of a new environment in Washington around these issues than we've seen in the past."
Clinton's plan includes creating a panel charged with identifying and responding to "unjustified, outlier price increases." She also wants alternative treatments to these particular drugs to be imported from abroad. While that happens, she proposes incentivizing generic competitors to enter the market. Finally, she wants to financially penalize companies that are "excessively raising prices."
"It's a very regulatory, in fact a consumer-protection approach," said Dan Mendelson, CEO of Avalere Health, an independent consulting firm. "It's not dissimilar from the approach the Affordable Care Act [takes] in kind of addressing the issue of premium increases in the insurance industry."
Rising prescription drug prices have been a prominent issue both on the campaign trail and on Capitol Hill. Clinton has previously proposed a set of drug price proposals supported by most Democrats, including requiring greater transparency in pricing and allowing Medicare to negotiate directly with drug companies. Republicans also consider drug costs to be a major issue, but they say the solution is primarily about finding ways to enhance competition.
Clinton's new set of policies regarding the EpiPen controversy respond to a narrower piece of the drug pricing issue. Much of the conversation to date has been about new specialty drugs with high list prices that are just hitting the market. Unlike the EpiPen, these drugs are on patent, which means generic alternatives are not allowed to compete in the same space until those patents expire. Drug companies argue that these high list prices are necessary to recoup research and development costs.
But what Clinton addressed on Friday are drugs like EpiPens that are off patent but still see rising prices. Often, the problem is that these drugs don't have generic competition and thus can price however they want. This is largely what happened with EpiPens, which have come under intense scrutiny by lawmakers over the past few weeks. Mylan Pharmaceuticals, the company which markets and prices EpiPens, raised the list price of a two-pack of the drug from under $100 in 2007 to more than $600 currently.
The policies included in Clinton's new plan would all work together, said Aaron Kesselheim, a professor at Harvard Medical School. Kesselheim spoke to the Clinton campaign several times as they were developing the new proposal.
According to Kesselheim, the plan would work this way: First, the panel would identify a deviant drug or drugmaker. Then an alternative could be imported from another well-regulated foreign marketplace in the short term. Meanwhile, other companies would be incentivized to enter the U.S. market by the prospect of a government purchaser that would create a predictable demand for a generic product. This direct purchase system is already used in some public health settings, such as with certain childhood vaccines. The government would then sell the drugs to pharmacies, hospitals, and other places where consumers come into contact with the system.
"If the government were to step in as a bulk purchaser of products, then it's possible more manufacturers would pursue entry into the market because there would be more a predictable demand for the product," he said.
The campaign itself offered specifics on how deviant drugs would be identified and how the makers of these drugs would be penalized. The criteria used to identify an unjustified price increase would include the "trajectory and scope" of the price increase, changes in the cost of production of the drug, and the treatment's relative value.
The plan also envisions fines or increased rebates for companies excessively raising prices. The revenue raised would then be used to support programs encouraging lower-cost alternatives and to speed up approvals of new drugs by the Food and Drug Administration.
In response to the plan, the Pharmaceutical Research and Manufacturers of America said that while it supports enhancing generic competition, Clinton's proposal goes about it the wrong way.
"Creating a new government bureaucracy to set prices and determine the value of medicines would harm patients and limit their access to life-saving treatments. That is the wrong solution for patients," said a PhRMA spokesperson.
Some of Clinton's new proposals, like the oversight panel and potentially some of the FDA changes, could be done administratively. But allowing the government to act as a drug purchaser and fining deviant drug companies would almost certainly require new legislation. This means Clinton would likely need congressional Republicans to get on board if the plan was ever to materialize.
Despite bipartisan outcry over the pricing practices of Mylan and other drugmakers that have undergone similar pricing practices, it's unclear whether Clinton could muster GOP support. On one hand, proposing new policy solutions in response to the EpiPen scandal could have negatively politicized the issue. "She certainly just made it more complicated for Republicans, because I think the knee-jerk reaction is to rally away from anything she says," said a former GOP aide.
But Jennings said Clinton is going to try to get the new policy across the finish line. The issue of health care affordability more generally is near the top of Clinton's list of priorities should she take the White House next year.
"You have to have a real focus on affordability if you're going to address any issues on health care," he said. "One of the greatest driver of costs right now is prescription drugs. It will be a priority, because affordability is a priority for her."