The Coming Week: For Congress, It's About Getting Out on Time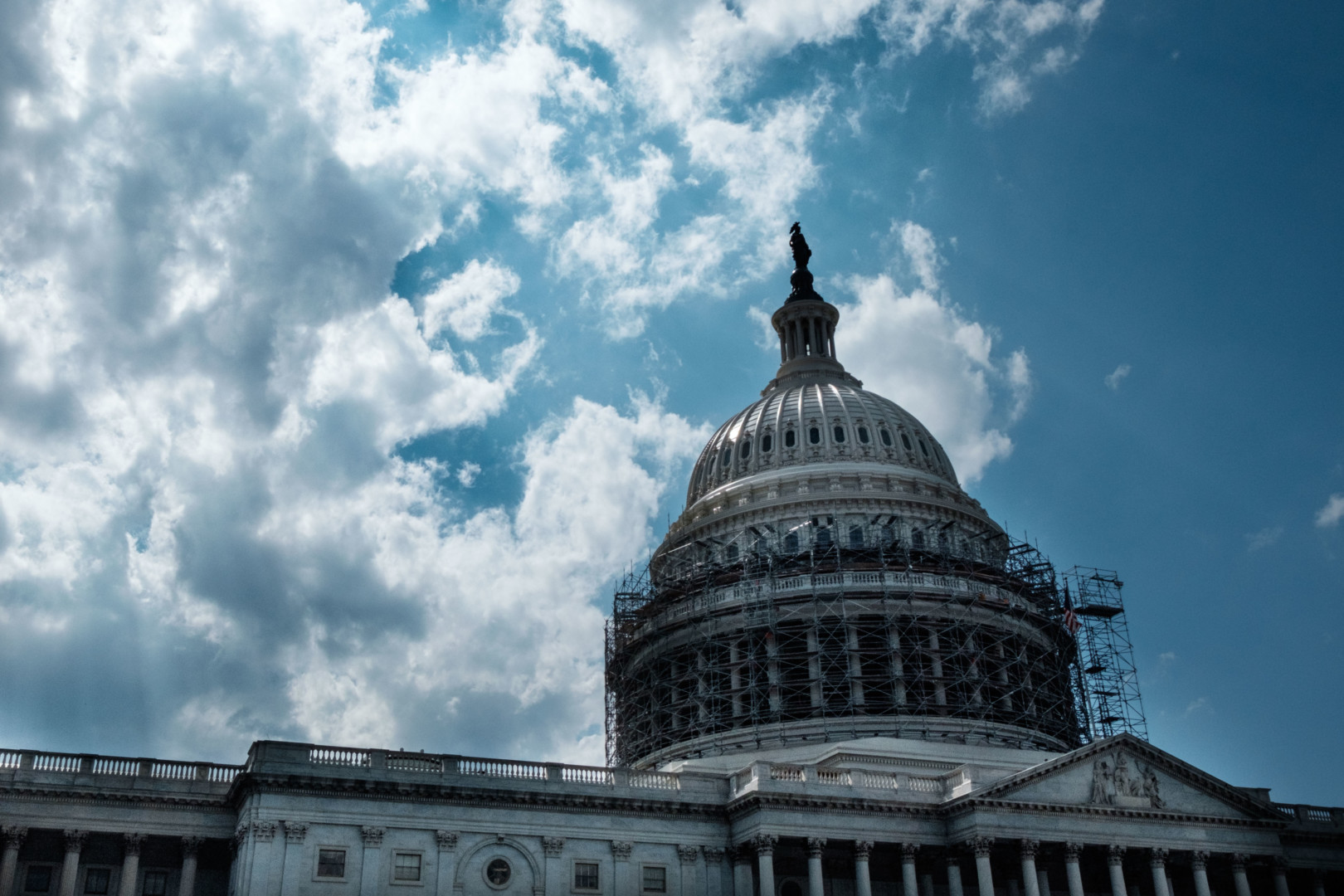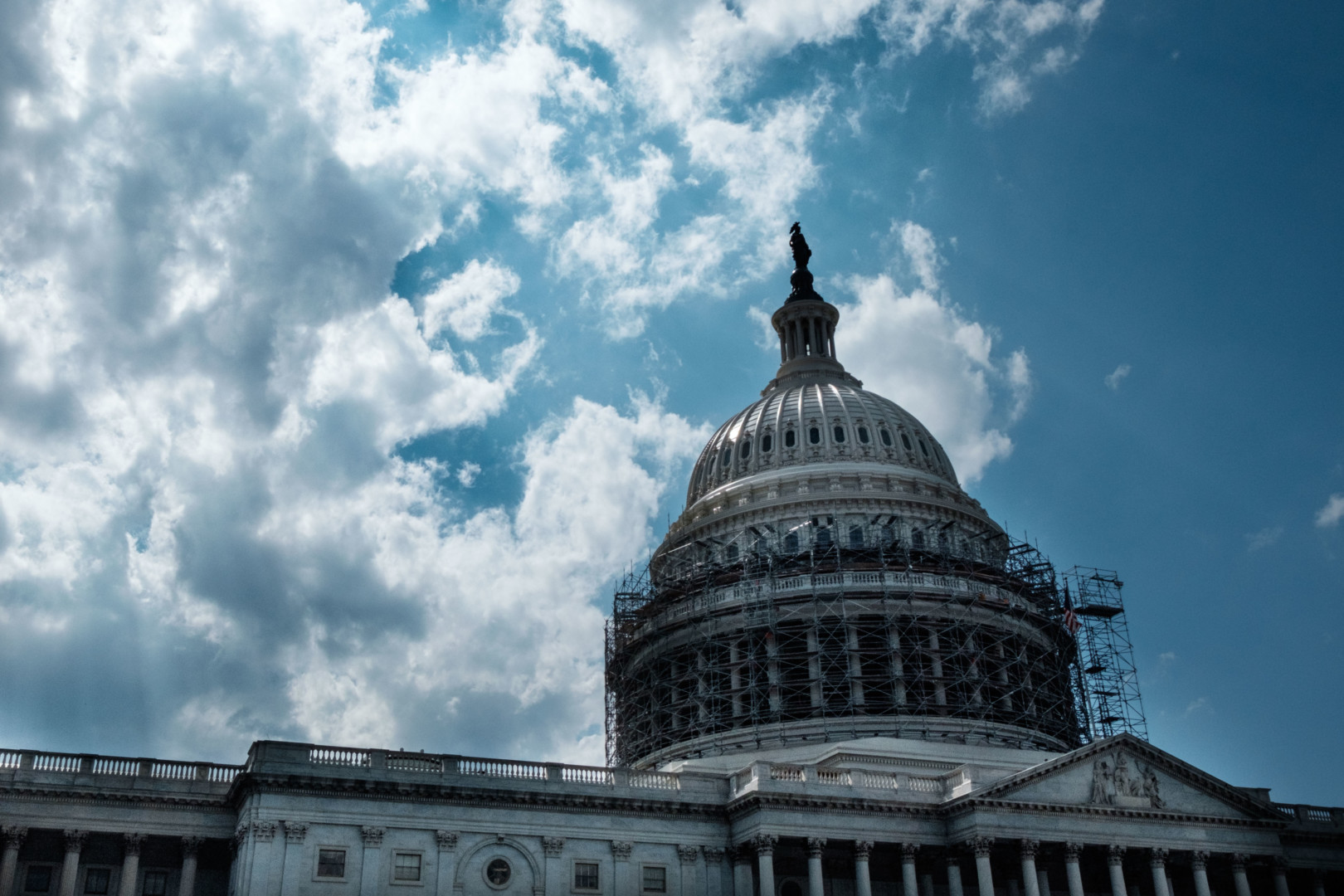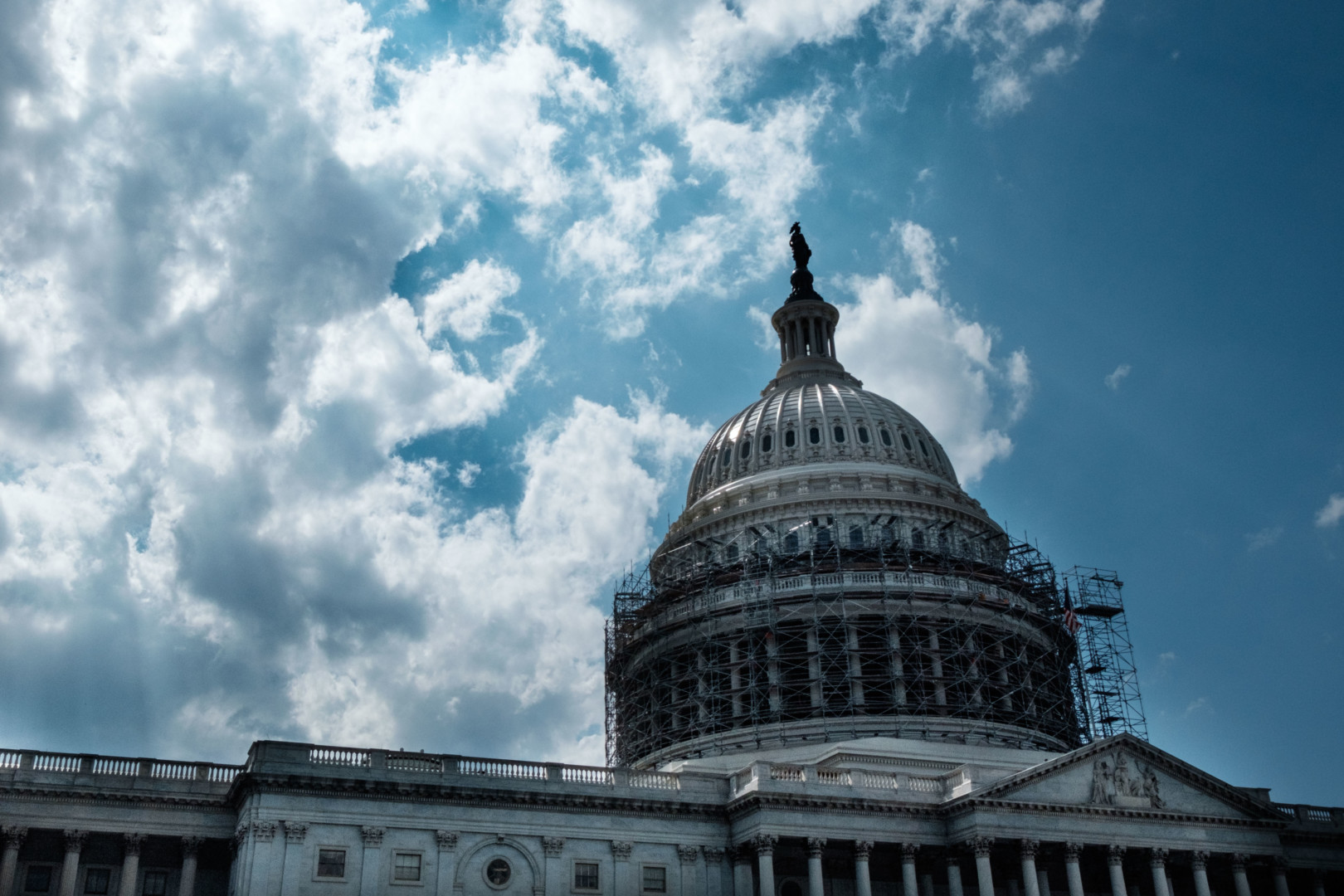 Skip to: Energy, Finance, Health, Tech
Congress reconvenes for the month of September after an unusually long summer recess. The only "must-pass" item on lawmakers' agenda before the November election is funding the government past Sept. 30, when the annual spending authority expires.
But lawmakers also face immense pressure to fund efforts to fight the Zika virus, which has spread into the United States since lawmakers left Washington, D.C., in July.
There are several other legislative packages sponsors hope will see action this fall — on medical innovation, energy, and mental health — but they all face an uphill battle.
Democrats will give Republicans a hard time if they try to pass a long-term spending bill that extends into the next administration. Senate Minority Harry Reid (D-Nev.) said Thursday that Democrats and President Obama will only support a short-term stopgap measure that funds the government no longer than into December.
Democrats want Congress to return after the election and pass an omnibus appropriations bill in lame-duck session. They are keen on ensuring that spending negotiations don't bleed into next year with the new administration.
House Speaker Paul Ryan (R-Wis.) and Senate Majority Leader Mitch McConnell (R-Ky.) have not tipped their hands on the issue, but other Republicans are weighing in. Members of the House Freedom Caucus and other fiscal hawks, worried about an omnibus in the lame-duck session, are calling on GOP leaders to back a longer spending bill that funds the government into 2017.
House Republicans are expected to debate the issue in a conference meeting when they reconvene.
Funding for Zika is a high priority on Capitol Hill, though both parties remain at odds on the issue. The Senate is set to vote for the third time on a spending bill that includes $1.9 billion to fight the Zika virus. But, Democrats oppose the measure because of what they call "poison pill" riders, including a provision they say guts funding to womens' health centers.
The chamber is also slated to vote again on a defense appropriations bill, which is expected to fail without Democratic support. Democrats are wary of allowing a defense bill to pass without guarantees that other domestic spending bills will get the same level of discretionary funding.
In the House, lawmakers are slated to vote on several bills associated with House Republicans' "Better Way" agenda. The measures on tap focus on changing how regulations are drafted, generally by limiting the administration's power.
Votes are also likely on bills that are part of a GOP innovation initiative aimed at helping small businesses.
Other bills on the September agenda, including a response to the Obama administration's $400 million payment to Iran upon securing the release of four American hostages, will be considered later this month.
Criminal justice reform, which Ryan had said would be considered in September, is not on the agenda because more "member education" is required, according to a GOP leadership aide.
HEALTH
The Senate's vote on a military and veterans spending bill that includes Zika funding isn't expected to yield anything different than it did in July — a stalemate. Democrats refuse to support the measure because it includes provisions that withhold funding for organizations such as Planned Parenthood. Republicans say they are playing politics.
Otherwise, lawmakers will return from a seven-week break that was full of Obamacare news, first about double-digit premium rises in 2017 and then about insurers pulling out of exchanges. Republicans will likely return to Capitol Hill with fresh attacks against the health care law.
Members will also continue talking about the price of EpiPens, which has increased from under $100 to more than $600 for a pack of two since 2007. Several committees have spoken out against the price hikes, and the House Oversight Committee has launched an investigation into the issue.
The House Ways and Means Committee's Health Subcommittee will hold a hearing on Wednesday examining Medicare Part A, the program's hospital benefit. It will look into whether current policies are incentivizing hospitals to deliver cost-effective, high-quality care.
The House Energy and Commerce Health Subcommittee will examine five bipartisan public health bills in a hearing on Thursday. The bills address a range of issues, including diabetes, underage drinking, and sickle cell disease research.
—Caitlin Owens
ENERGY
With Congress back in session, sponsors of a wide-ranging energy bill will convene a conference committee to hash out the differences between the House and Senate bills. Observers didn't see any signs of progress over the recess, but conferees are slated to hold a meeting on Thursday to officially start the negotiations. It's unclear if they will get much farther.
With the exception of House Energy and Commerce Committee Chairman Fred Upton (R-Mich.), House Republicans don't seem motivated to move forward on a bipartisan energy package unless they add other measures that Democrats oppose, said Melinda Pierce, legislative director for the Sierra Club. (The group supports neither the House nor the Senate bill, but it has been more critical of the House bill.)
"If I were to lay blame for there being no serious action, I'd lay the dead cat at Paul Ryan's doorstep," Pierce told Morning Consult, referring to the House Speaker.
On Wednesday, a House Energy and Commerce subcommittee will hold a hearing on the Federal Power Act, focusing on "FERC's deregulation of electricity in the 1980s and 1990s and how those changes have shaped the wholesale electricity markets today," according to the subcommittee's announcement.
Two subcommittees on the House Transportation and Infrastructure Committee will hold a hearings Wednesday on maritime navigation programs.
The Senate Indian Affairs Committee will hold a hearing Wednesday on several bills. The topics range from on economic development on tribal land to California land for the Tule River Indian Tribe to recognizing the Lumbee Tribe of North Carolina.
—Jack Fitzpatrick
FINANCE
The House is expected to vote on two measures that are part of House Majority Leader Kevin McCarthy's (R-Calif.) Innovation Initiative, an effort to promote entrepreneurship and private sector jobs.
On tap in the House is H.R. 5424, a bill that would nullify certain regulations in the 1940 Investment Advisers Act to make it cheaper for small businesses to obtain capital from small private equity firms. The measure passed the House Financial Services Committee with a 47-12 vote in June.
The committee is also slated to finalize the rules for H.R.2357, a measure that would direct the Securities and Exchange Commission to revise processes for how securities can be purchased. The House Financial Services Committee passed the measure by a vote of 33-24 in May 2015.
Financial Services Committee Chairman Jeb Hensarling's plan to replace the 2010 Dodd-Frank also will cast its shadow over September, when Congress will be in session.
Hensarling, a Texas Republican, told Politico last month that he plans to hold a committee vote on the bill in September, but he acknowledged at the time that "schedules slip." A Financial Services spokesman confirmed Hensarling's plans.
Just before the summer break, Hensarling released a 498-page discussion draft for his Dodd-Frank replacement, called the Financial CHOICE Act. The measure includes significant changes to the structure of the Consumer Financial Protection Bureau, a top priority for Republicans since Dodd-Frank's enactment. Given the scope of the legislation and Democrats' fervent opposition, lawmakers could be in store for a long and divisive markup session.
The first week of the session is busy with three subcommittee hearings. At the first hearing on Wednesday, the subcommittee on monetary policy and trade will hear testimony on regional Federal Reserve bank policy from the presidents of the Fed banks in Richmond, Va., and Kansas City, Mo.
On Thursday, the subcommittee on oversight and investigations will discuss the Obama administration's $400 million cash payment to Iran, which has come under intense fire from Republicans.
The House Ways and Means Committee's Subcommittee on Human Resources will hold a hearing Wednesday on unemployment insurance.
Because of the push for Congress to pass a clean spending bill this month, finance-related policy riders aren't likely surface in the September appropriations debate. But it's possible that advocates for issues such as the Export-Import Bank and hedge fund disclosures will continue to push their case.
On Ex-Im, for example, Republican Rep. Charlie Dent of Pennsylvania was able to muster enough support in the House Appropriations Committee to add an amendment to the State and Foreign Operations funding bill that would lower the bank's statutorily required quorum through Sept. 30, 2019.
If the amendment is able to stay off the cutting-room floor during negotiations on an omnibus spending bill, it would be a significant defeat for Ex-Im's opponents. The bank currently can't authorize export credit transactions with a value exceeding $10 million because its board lacks a quorum. The Senate appears unlikely to approve the nomination of John Mark McWatters to serve on the board. That means the appropriations rider has turned into a last-ditch effort to circumvent the opposition of Senate Banking Committee Chairman Richard Shelby (R-Ala.), who acts as the gatekeeper for Ex-Im nominations.
—Ryan Rainey
TECH
House Judiciary Committee Chairman Rep. Bob Goodlatte (R-Va.) is working on legislation seeking to resolve long-running disputes over how to tax online sales. The committee recently circulated a draft to committee members and relevant stakeholders, according to a committee aide.
The proposal aims to level the playing field for traditional retailers, while keeping compliance simple for online sellers and ensuring states can collect sales taxes that are already due, the aide said.
The legislation would allow a state to impose a sales tax on online retailers or on the individuals purchasing products only if the retailer is located in that state. The state could impose a tax based on the taxes that are levied on traditional brick-and-mortar stores. The state would also have to participate in the state tax clearinghouse.
Amazon.com Inc.'s Vice President for global innovation policy, Paul Misener, told The Wall Street Journal that the online retailer supports Goodlatte's measure.
On a separate topic, top Democrats on the House Energy and Commerce Committee are pressing Chairman Fred Upton (R-Mich.) to consider updating the 1991 Telephone Consumer Protection Act to stop unwanted robocalls.
Democratic Reps. Frank Pallone of New Jersey, Anna Eshoo of California, and Jan Schakowsky of Illinois wrote to Upton on Thursday urging him to hold a joint hearing of the subcommittees on Communications and Technology and Commerce, Manufacturing, and Trade to discuss possible changes.
Eshoo is the top Democrat on the Communications and Technology Subcommittee, while Schakowsky serves as the ranking member of the Commerce, Manufacturing, and Trade Subcommittee. Pallone is the top Democrat on the full committee.
The Communications and Technology Subcommittee will hold a hearing Thursday about improving call reliability in rural areas. "Every single American, regardless of where they live, should have the peace of mind that their calls will get through," Subcommittee Chairman Greg Walden (R-Ore.) said in a statement.
—Amir Nasr